2013 • 5 • 11
If I ever wondered what it would feel like to stay inside an oven, I would have had an idea on my first day in Coron, Palawan. Summer had just started but it already felt like we were in the inner layers of hell. Mind you, Coron is infinitely beautiful but the late March heat had turned the ground into frying pans and we were but seared meat. That's why, looking back, I don't understand why I chose to stay in a fan room that day. Ah, I know — budget.
We booked a room at Tameta Pension House, a not-so-well-known inn. Thing is, it lies just opposite the popular Patrik and Tezz Guesthouse, which was fully booked that time. The owner suggested that we stay at nearby Tameta instead. It was a good decision even though it did not feel like it within our first few hours of staying there.
WHAT'S COVERED IN THIS GUIDE?
Rooms and Rates
My friend Mica and I agreed to stay in a non-airconditioned room for obvious reasons. It was at the time when certain circumstances were pushing me to the outer edges of austerity and insanity. So fan room it was.
We arrived in the morning and although it was way before the check-in time, they allowed us to go ahead and stay in the room that early. We had not had any decent sleep the night before so we opted to take a nap first before we begin exploring. When we woke up, it was already 3pm and we were bathing in sweat. The room is actually the attic and it is, apparently, facing west, receiving all the sunlight in like a boss. Other than that, it was a very pleasant room — spacious and clean. Since it's on the top floor, we were also given a glimpse of what was in store for us in the coming days every time we peered from the window.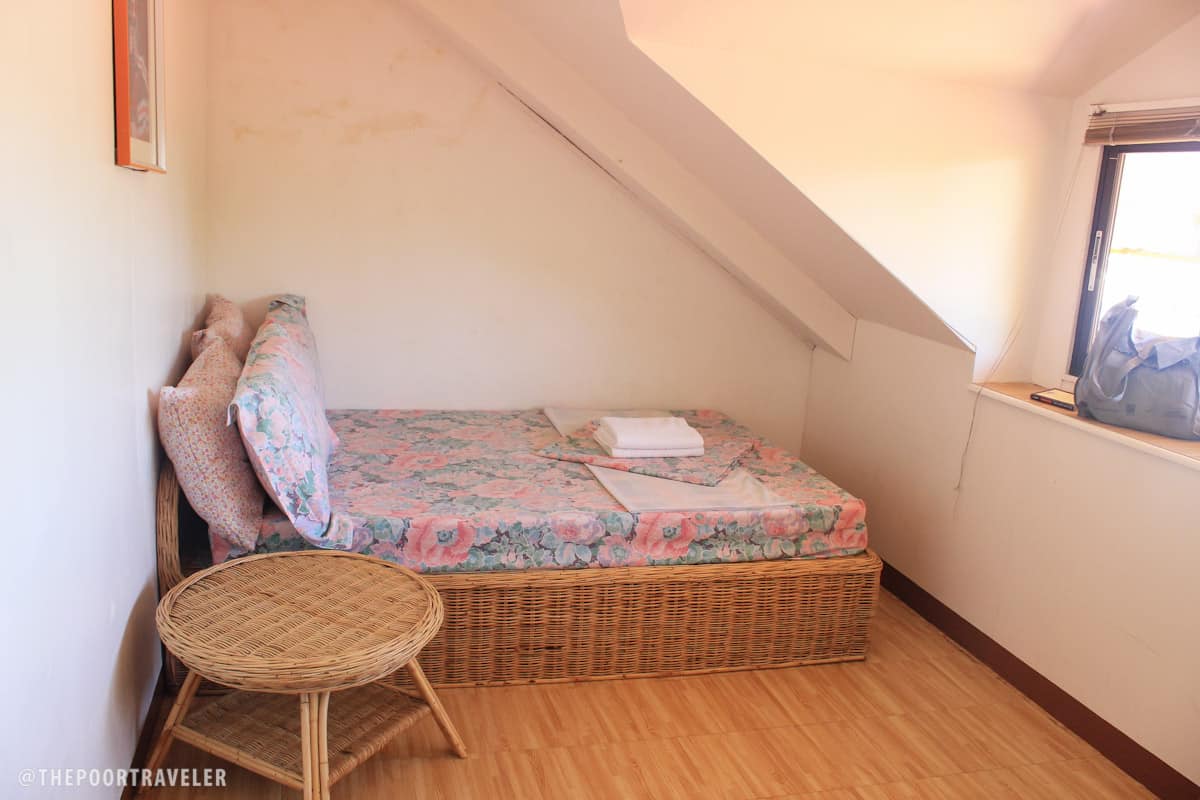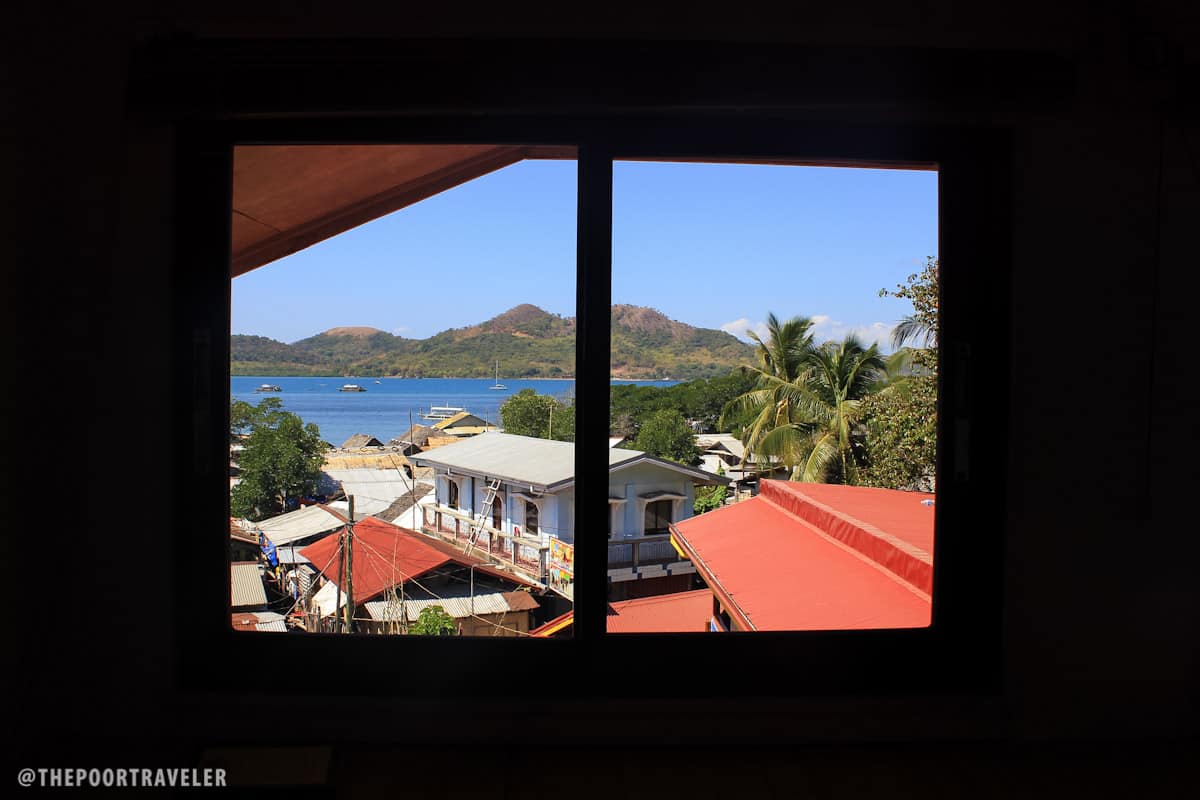 By the way, the fan room can accommodate up to three pax at  P700 per night. It doesn't have en suite bathroom, though.
Two days later, we moved to an airconditioned room (Standard Room) in the newer building. It was much more comfortable but much more cramped than the fan room. Tameta's airconditioned rooms have their own bathroom and sink. Standard rooms cost P1100 per night.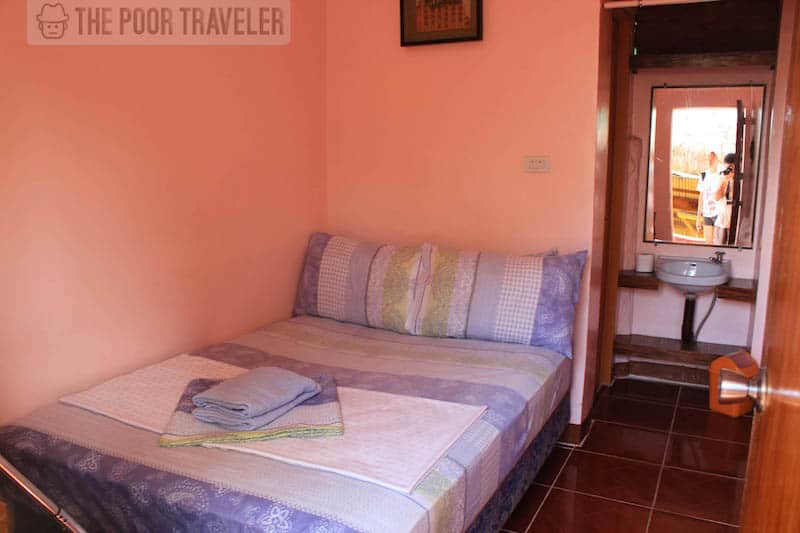 Common Areas
Every floor of the house has a common area where guests may gather. Many times, Mica and I found ourselves chilling out here while reading something from a pile of French magazines on the coffee table. (Alright, we were just looking at the photos.) A long walkway connects the second floor to a small cafe, which is a great place to relax and maybe work on your laptop if you're bringing work with you. Free wi-fi is available in all areas of the pension house.
Staff and Service
What I loved most about Tameta was the service. The was reliable and polite. On our second day in Coron, we had to stay overnight in Culion but we asked if we could leave our bags behind so we could travel light to the other island. They agreed to keep an eye and take care of our things even though we did not promise we would be staying there again when we return. But we still chose to just stick with Tameta when we came back. That's when we switched rooms.
There's a small store in front of Tameta, manned by very warm and helpful people. They helped us with everything we needed, even going out of their way to contact a shuttle service for us. They also serve ginormous halo-halo for only P50.
In summary, it was good value for money. The fan room was spacious but the heat was unbearable. The standard airconditioned room was comfortable but could be bigger. But it was a pleasant stay, overall; thanks to the people running the place. Will we stay here again? Uhm…. not sure.
Note: This is not a paid post. We paid for our stay in full.