2011 • 4 • 3
For a more updated guide, visit: Puerto Princesa Travel Guide.
Our flight back to Manila was scheduled at 2pm so we still had the entire morning to explore Puerto Princesa City. Again, our original plan was to take the City Tour by Casa Linda, which cost P600 per person. That would allow us to explore the city on an air-conditioned van.
But if there's one thing we learned by then, it was that tricycle drivers always had a greater offer. Once again, we contacted Kuya Ding (09186620495) and asked how much would he collect should we choose to hire him for the tour. P600, he replied. Wow, that's so much cheaper. Imagine, instead of paying P600 per person, we would now be paying P600 for the entire trip. Who wouldn't grab that deal? Besides, we could ditch the aircon for a while.
But I realized, the city tour could take hours and I remembered how uncomfortable it felt sitting behind the driver on the tricycle. We asked Kuya Ding to call another driver because we wanted another trike. That would mean P600 per tricycle and since we were a group of 4, we would be charged P300 per person. Still, not bad at all.
At 7:30am, Kuya Ding and another driver arrived. My friend Astrid and I shared a trike and my two other friends climbed into the other. And so the city tour begins.
Our first stop was the Palawan Butterfly Garden. Twenty minutes from the city proper, this butterfly sanctuary lies in the backyard of what seems like an ordinary house. As displayed at the entrance, the Palawan Butterfly Garden "is a private entity whose aim is to conserve native butterflies." It is open to public so that visitors can have closer observation on these fascinating creatures and to help create awareness in the conservation of nature.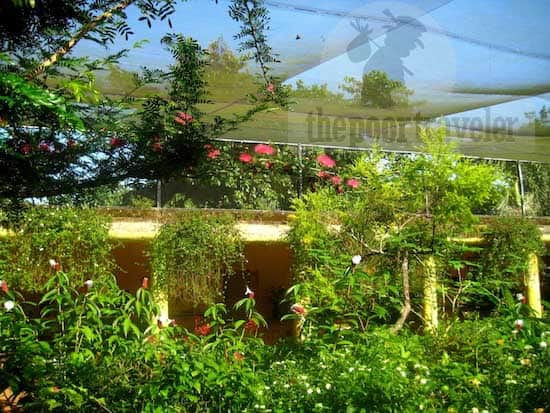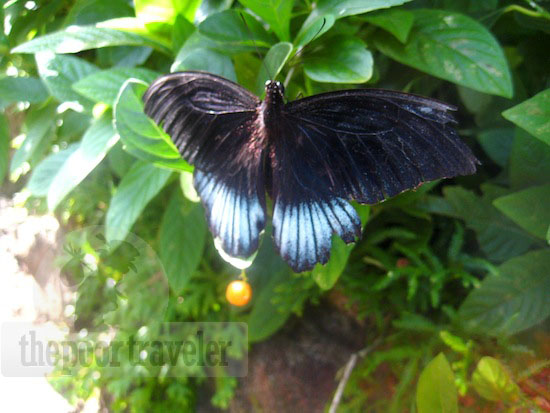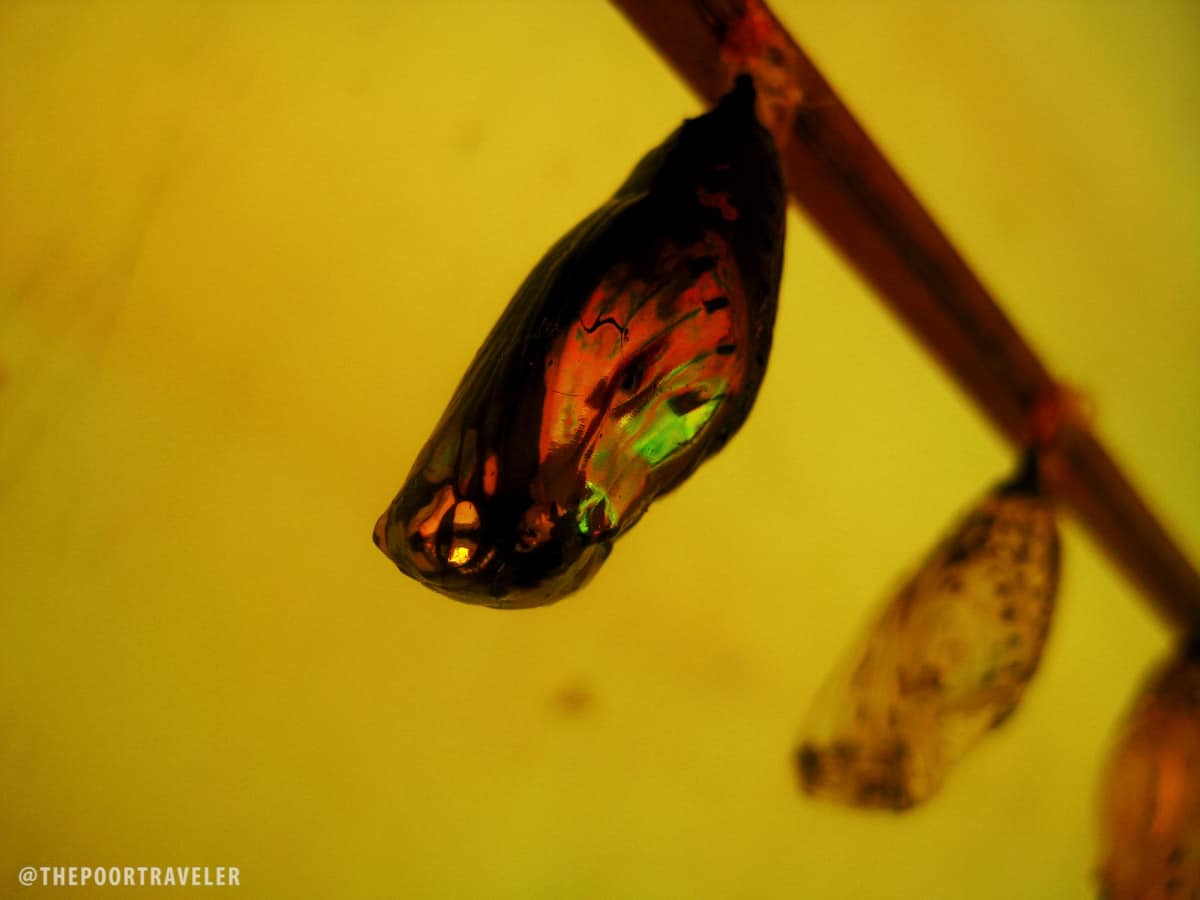 The place is surrounded by nets and screens. There is a P50 entrance fee.  When we visited, the site was still undergoing a major renovation but it didn't pose any inconvenience.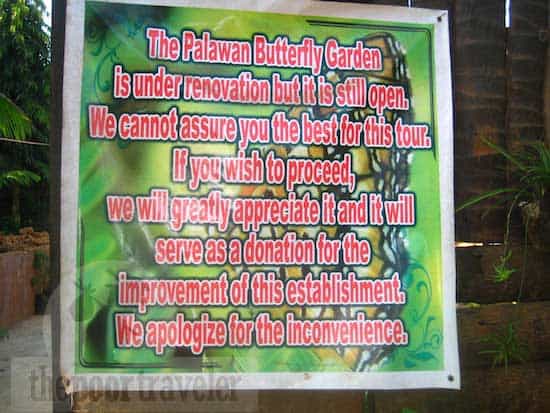 Obviously, the place is full of different species of butterflies. It's much smaller than Simply Butterfly Conservation Center in Bohol or the butterfly garden in Baluarte in Ilocos Sur. However, Palawan Butterfly Garden also has a few surprises. There are also other species of other animals such as walking sticks and scorpions.