There was no more refreshing way of ending my half-day walk around the Arashiyama District than with a bowl of something cold and sweet. In the Philippines, I always end a tour with a tall glass of halo-halo. Here in Kyoto, Japan, the halo-halo is unheard of, and in its stead is a big bowl of kakigori.
Kakigori. Regarded as the ancestor of the Philippines' halo-halo, which came as a bit of a shock to me. For some reason, I assumed that we got the idea of shaved ice with toppings from Malaysia's ais kacang (which is also very popular in Singapore), or the other way around. Turned out that it is the Japanese who should take credit for our love for this frozen delight.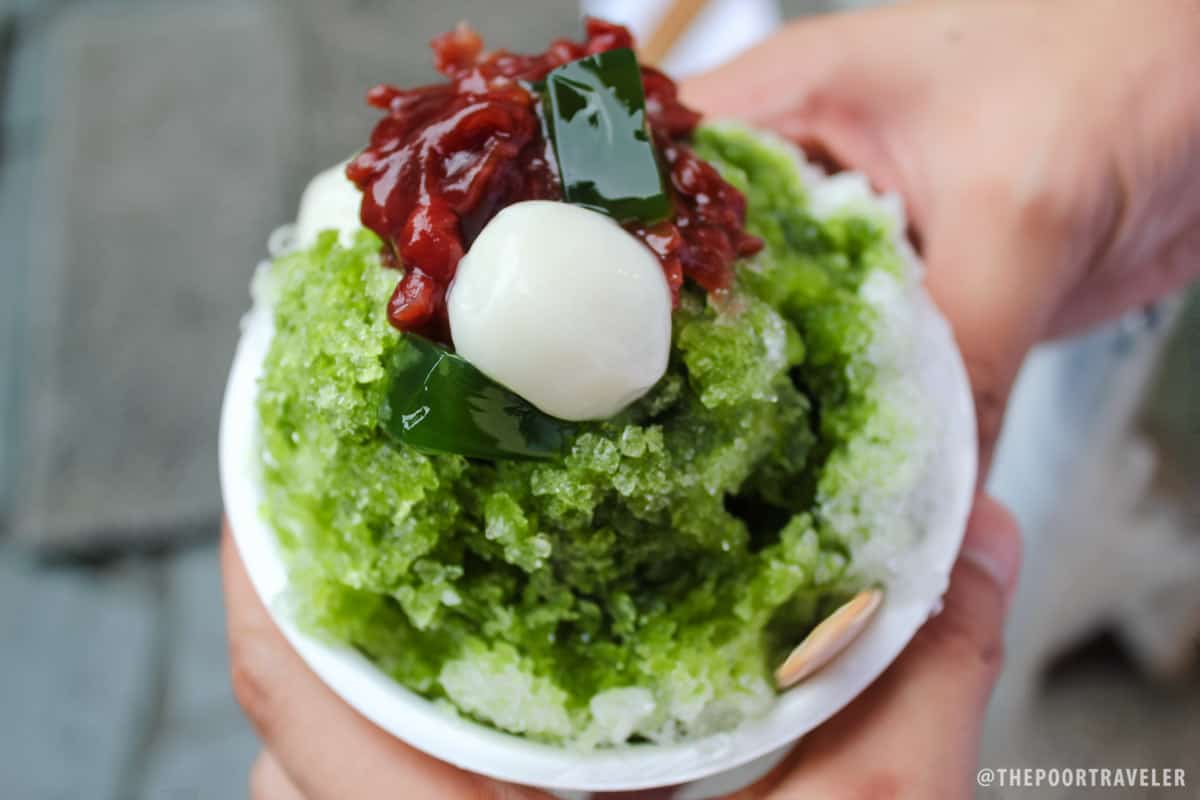 An Inquirer feature explains a part of its history. "Filipinos got their first taste of ice that was imported from the United States in the mid-19th century," the article shares. "Ice ships carrying the blocks of Wenham Lake Ice sailed from America to India and Australia with a stopover in the Philippines. We could not have had halo-halo before the introduction of ice in the mid-1800s and the introduction, by the Japanese, of beans in syrup before World War II….
"Halo-halo and its Asian cousins (Malaysia's ais kacang, Vietnam's cha ba mau, and Thailand's nam keng sai) trace only one common root: the Japanese kakigori that goes back a thousand years. Japanese nobles in the Heian period used to enjoy ice even in the summer because it was harvested in the winter and stored in special imperial ice caves."
Pictured above is matcha (green tea) flavor, by the way.