2020 • 3 • 11
First things first. Sepoc isn't an island. It's a beach lacing the western tip of Maricaban Island in Tingloy, Batangas. It's the same island that harbors some of the municipality's other fast-rising beaches like Oscar Island (which is not an island either) and Masasa Beach.
Masasa Beach has drastically changed Tingloy, the only Batangan municipality that is not on mainland Luzon. When weekend warriors discovered that a stunning undeveloped cove lies just five hours away, they came in droves, pitching tents, setting up camps, and exploring what used to be known only to locals. If you're after solitude and you visit Masasa on a weekend, you're not going to find it here anymore. Thankfully, there are other amazing beaches around.
This brings us to Sepoc, situated on the other side of the island. Locals call it Sepoc Point, referring to the tip of Maricaban where a steep rocky cliff stands guard.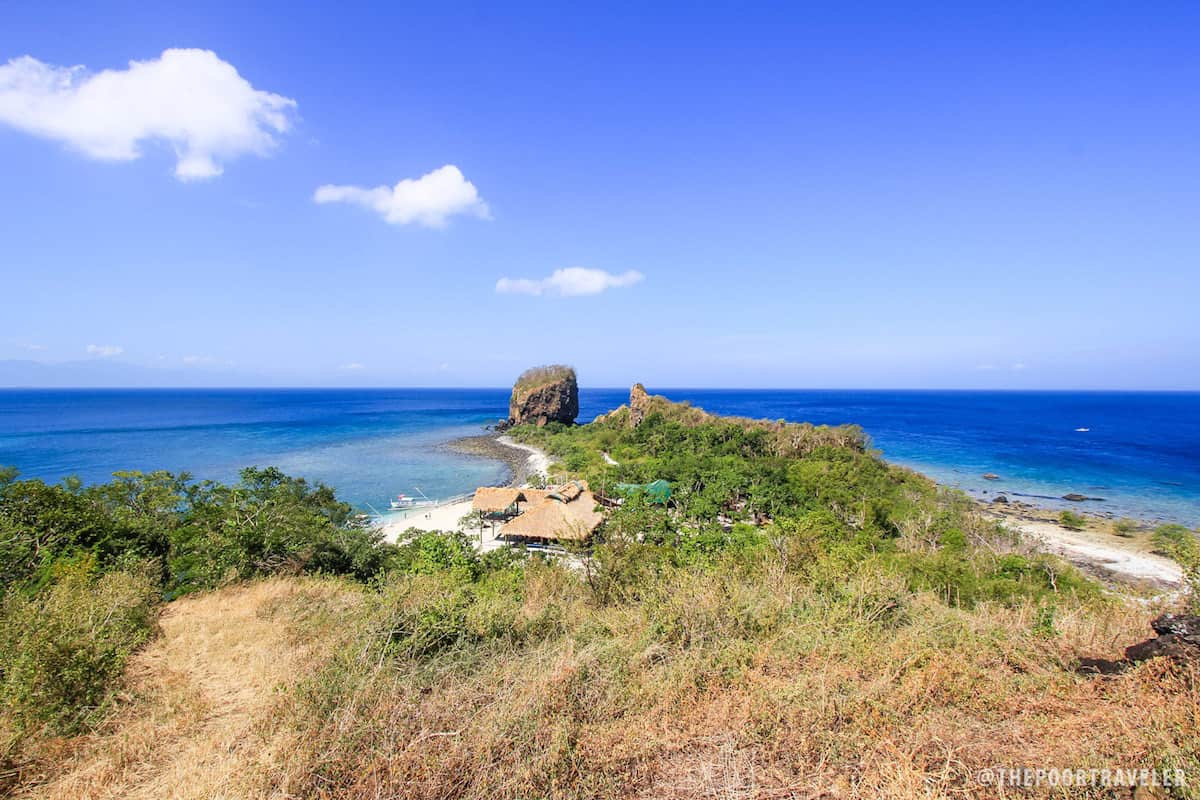 Just to manage expectations, it isn't as fine or white as that strewn on the shores of Boracay or Palawan, but it's light, soft, and supple, composed mainly of tiny broken corals polished by the waves over time. It's great for the usual activities like beach bumming, volleyball, and many others. There are rocky parts but they're contained on one side. It is also forested, which provides shade for those staying away from the sun. But what sets it apart is it isolation. Most people think it's a separate island because it's cut off from the rest of municipality. There is no easy way to get here other than by boat because the beach is flanked by steep cliffs that make up a gorgeous view.
WHAT'S COVERED IN THIS GUIDE?
Understanding Sepoc Beach
Although it is naturally isolated, Sepoc Beach has facilities that other beaches in the area don't have. Not too far from the shore are a giant hut, a lunch area, and restrooms. Just 15 minutes up a nearby hill is a viewpoint, which allows a fantastic view of the surrounding seascape including Sombrero Island. All these facilities are part of Sepoc Beach Center, which is exclusive and private property of Eagle Point Beach and Dive Resort (in Anilao), which invited us over to experience the beach center first hand.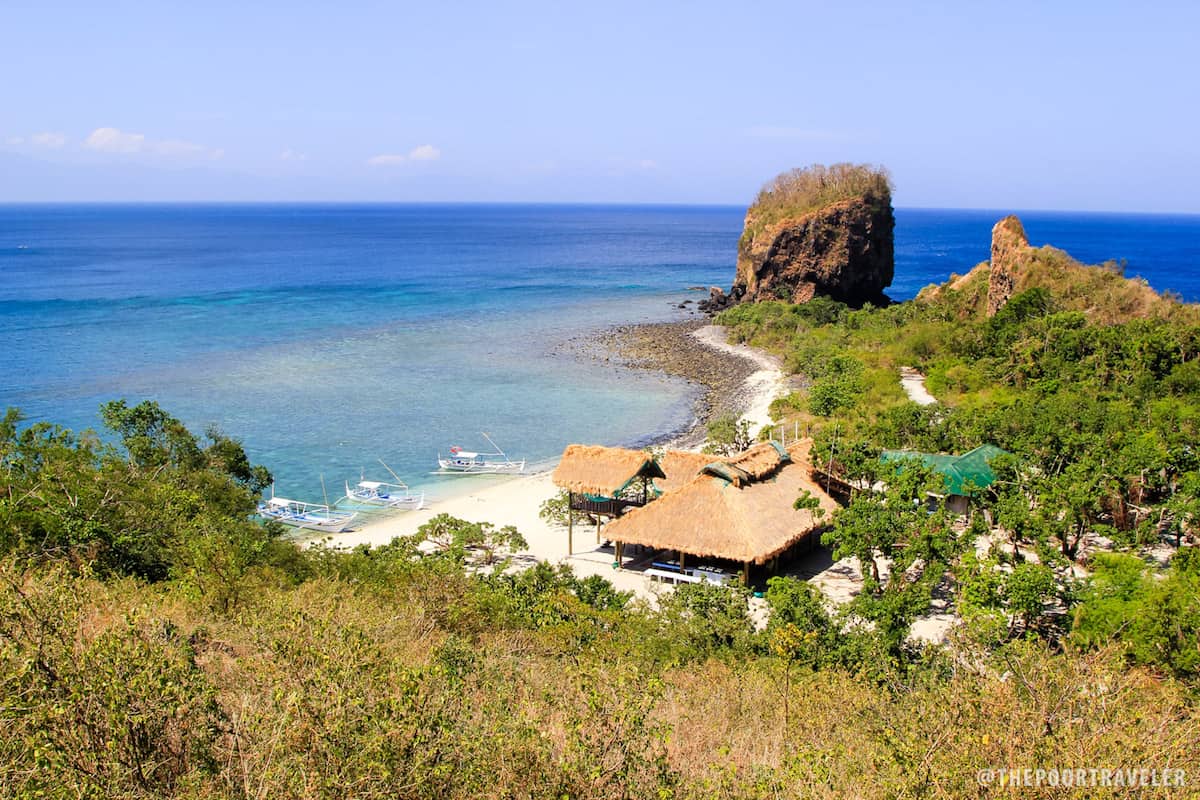 This is primarily the reason Sepoc Beach enjoys a relative calm, which is perfect for those chasing some peace and quiet.
This also means that if you want to set foot in it, the proper way is to go through Eagle Point, which offers various day tour and overnight packages. Some packages include lunch. Some include overnight stay at the resort. Advance reservation is required!
Update (April 2019): Eagle Point now collects a P999 day tour fee.
For more information, you may contact the resort directly through the following numbers:
Landline: (632) 813 3553; (632) 813 3560
Mobile: 0917 562 5223
If you're interested to book a room, you may check updated rates and availability here: Eagle Point Rates
---
How to Get to Sepoc Beach
Advance reservation is required if you need to charter a boat to Sepoc. To do that, contact:
If you're taking public transportation, here's what you should do:
1. Take the bus going to Batangas City Grand Terminal.
You'll find buses in Cubao (Fare: P165), EDSA-Kamias (P165), LRT-Buendia (P157), or Alabang (P127).
Normally, the travel time is around 3 hours. Most buses will pass through Lipa, Malvar, and Tanauan. But if you ride a bus with CALABARZON sign, you will bypass these cities and cut your travel time to only 2 hours.
2. Ride a jeepney to Anilao.
Travel time: 40 minutes. Fare: PhP 40.
Alight at Anilao Port or Crossing. The crossing is closer, but there are more tricycles waiting at the port.
3. Take a tricycle to Eagle Point Resort.
Travel time: 20-30 minutes.
Fare: P350 for 2-3pax. I'm pretty sure this can still go lower. A local we talked to said we were ripped off, but we failed to get how much is the right fare. (On the way back, we paid only P150 for the trike ride from Eagle Point to Anilao Crossing.
The tricycle will only take you up to the resort's parking lot, which is perched atop a cliff. The resort proper lies at the foot of it, which can be accessed only by the resort's van/shuttle service.
4. Board the service van to the resort.
Travel time: 5 minutes.
Once you arrive at the parking lot, approach the guard on duty, who will check if you're on their list, which is why you need to make a reservation in advance.
The van will take you down a steep road to the resort proper. Head for the reception, where you can ask about your boat arrangement.
5. Ride the boat to Sepoc Island.
Travel time: 20 minutes.
Fare: P2700 ($54) per boat. Good for up to 8 passengers.
---
Things to Do in and around Sepoc Beach
You will have complete control of your time once you're in Sepoc. If you want to spend the entire day or just half-a-day, it's completely up to you. The boat fee will remain the same. Just go back to the mainland before nightfall.
Here are some things you can do:
1. Beach bum!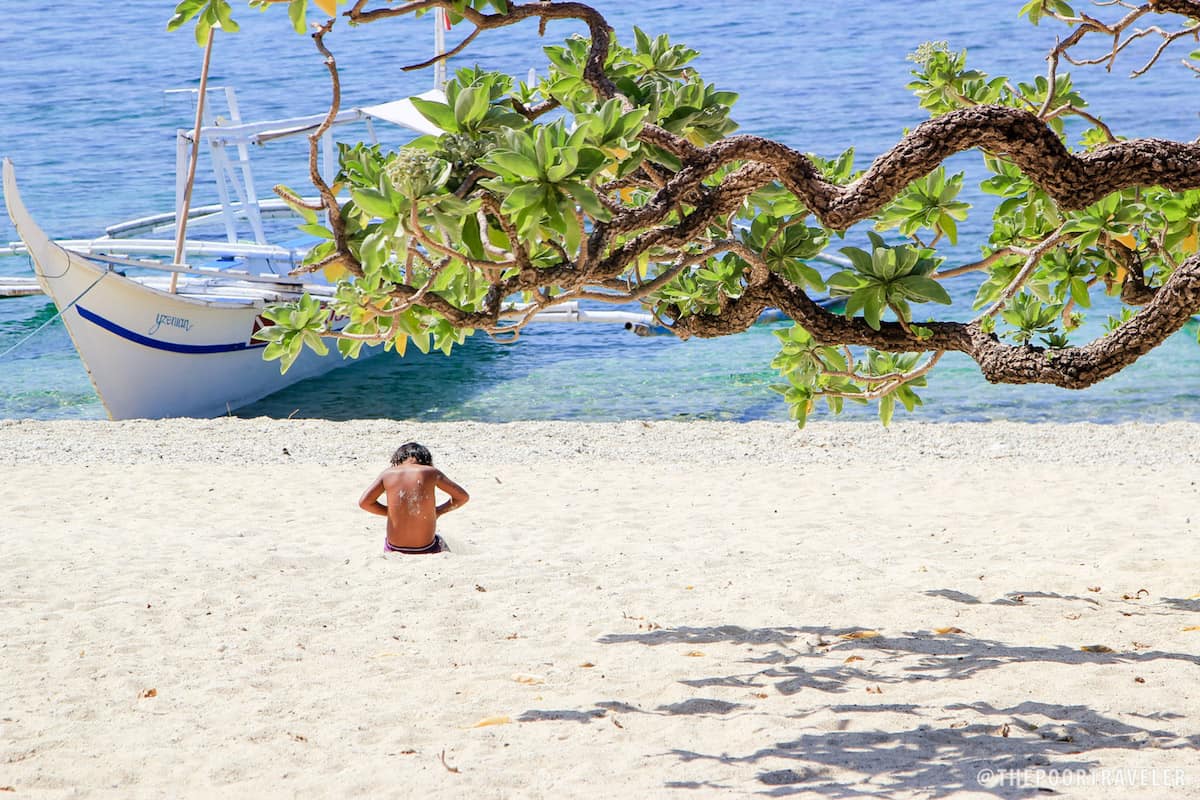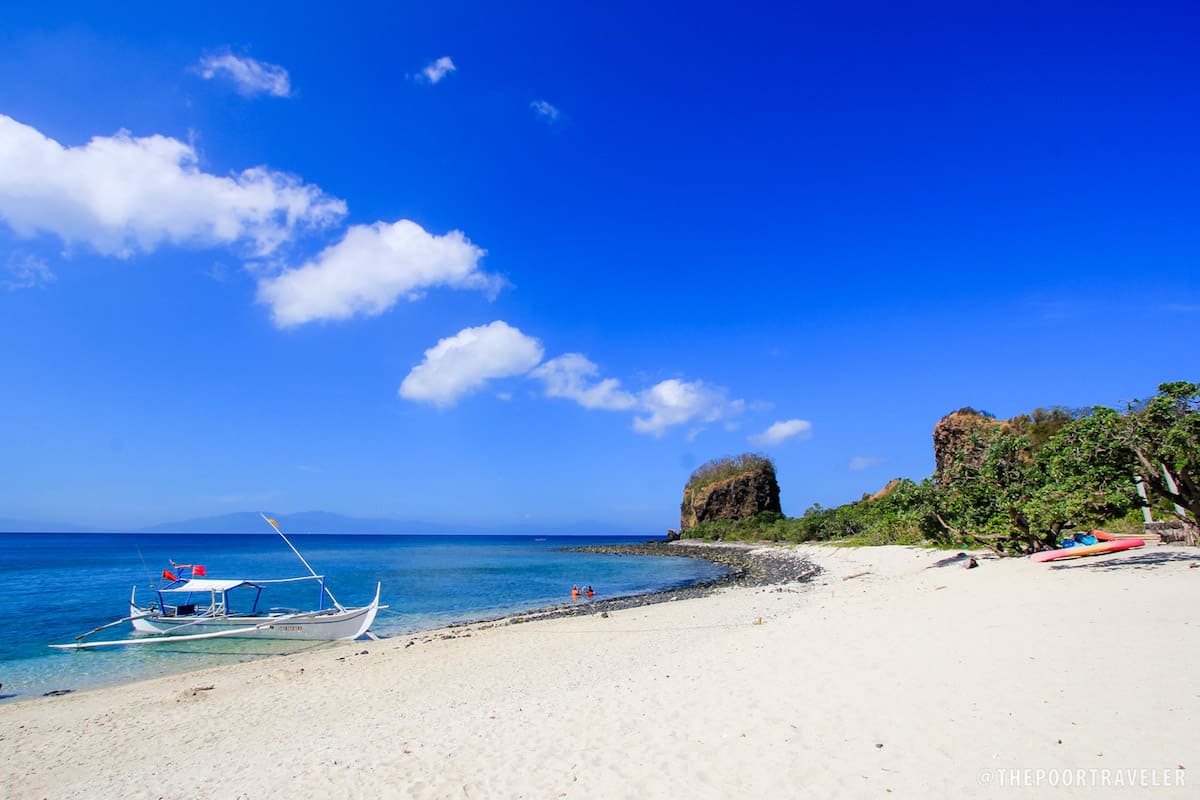 ---
2. Snorkel!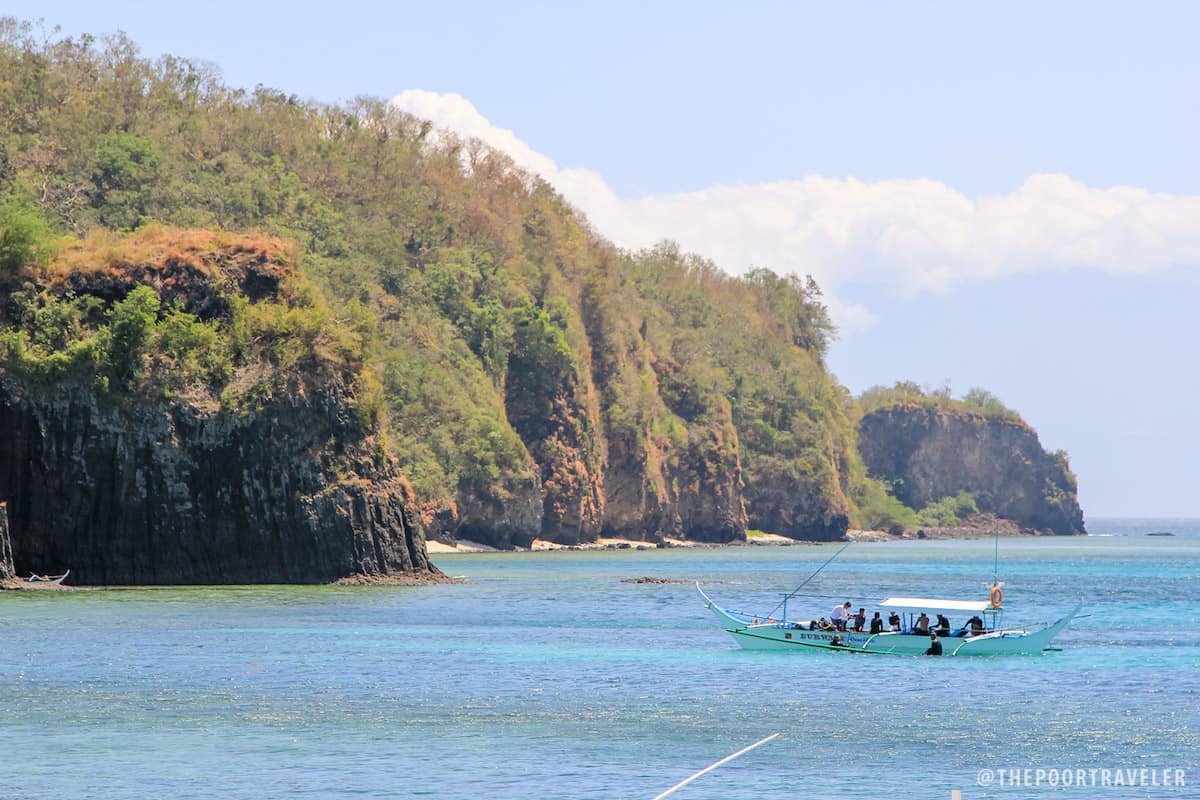 ---
3. Trek to Sepoc Viewpoint.
For a gorgeous view of nearby Sombrero Island!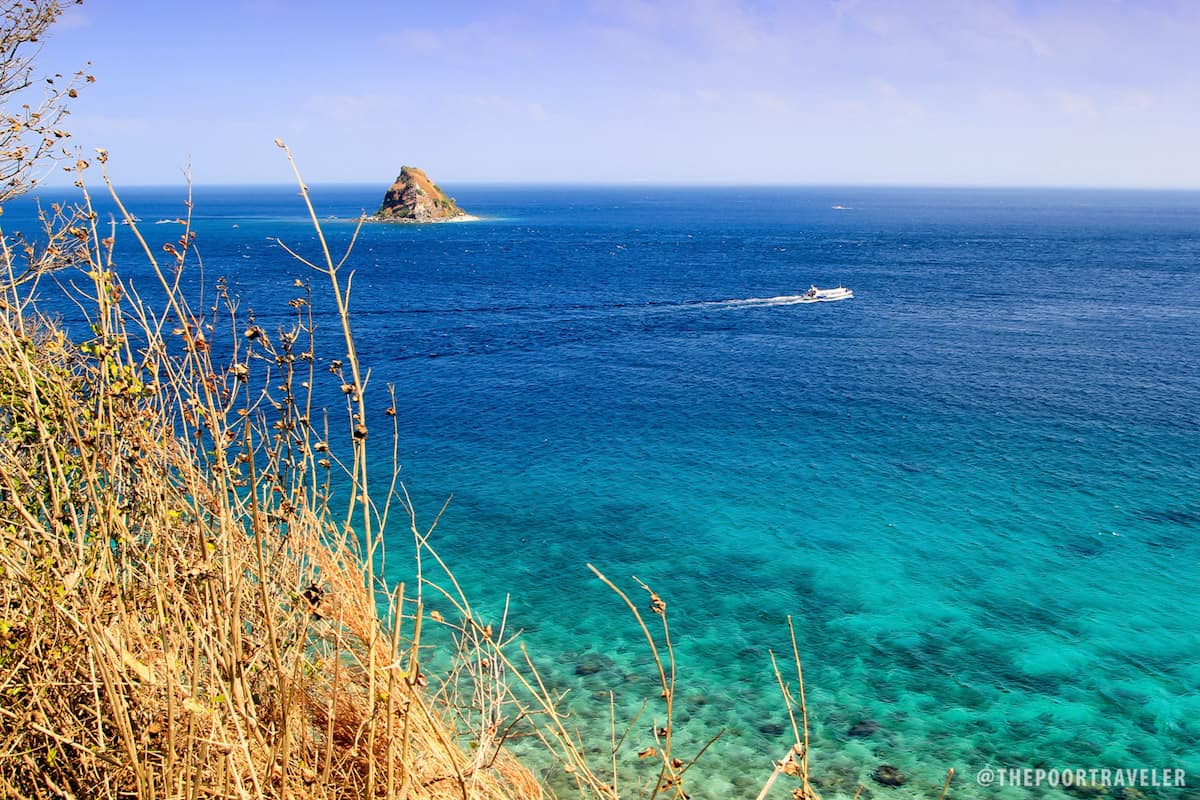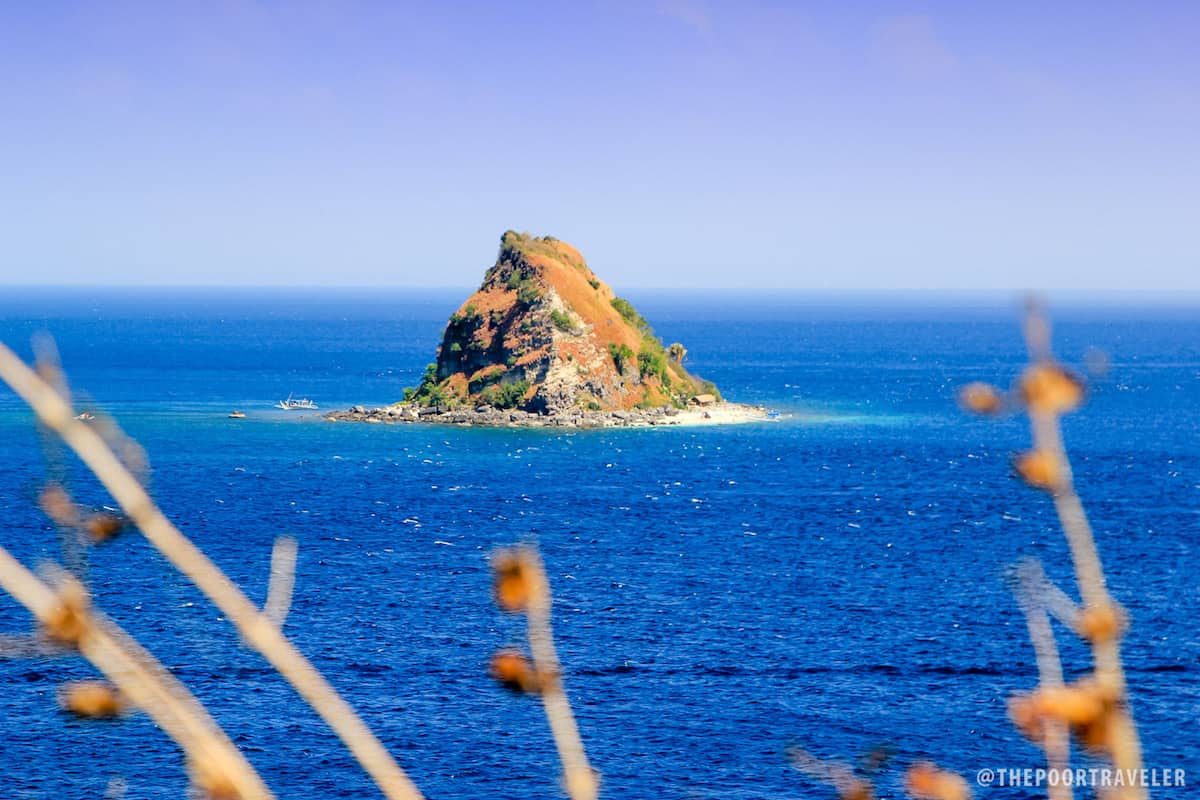 The trek is easy. It takes around 15 minutes to get to the viewpoint. And the trail is easy to find.
---
4. Check out the small caves nearby.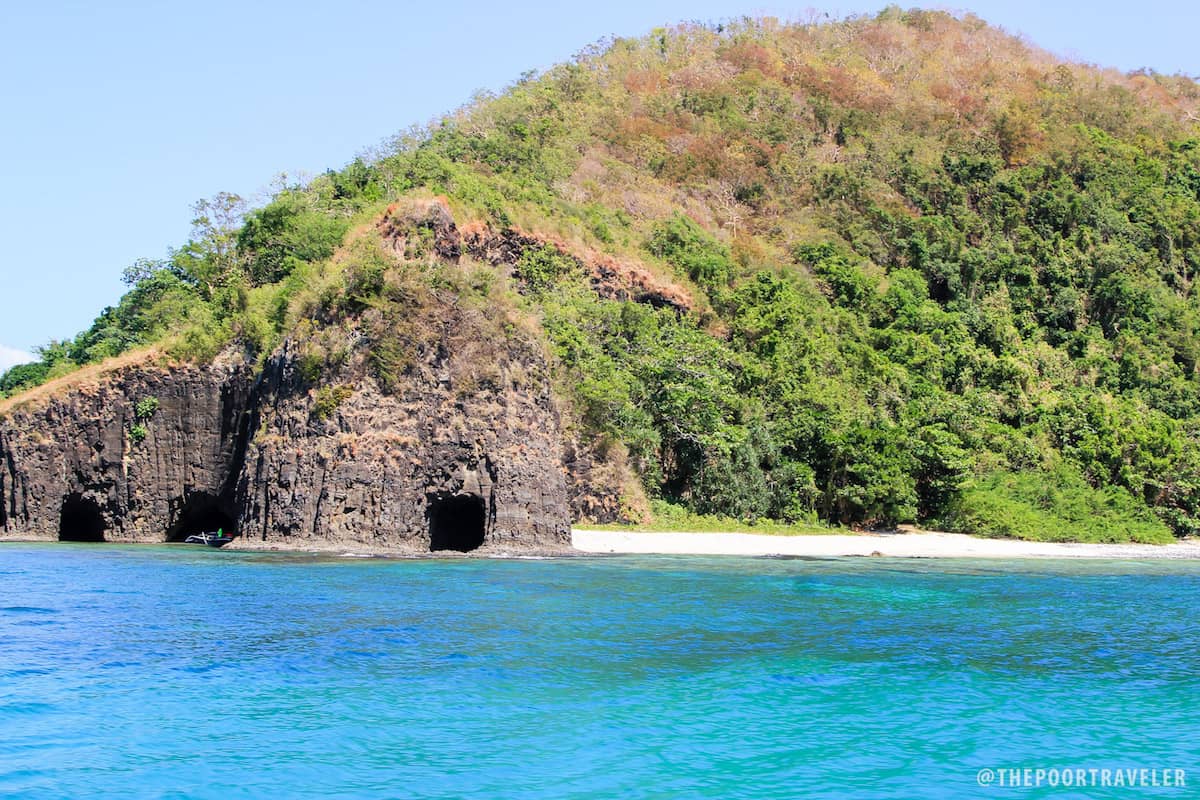 ---
5. Stop by Sombrero Island.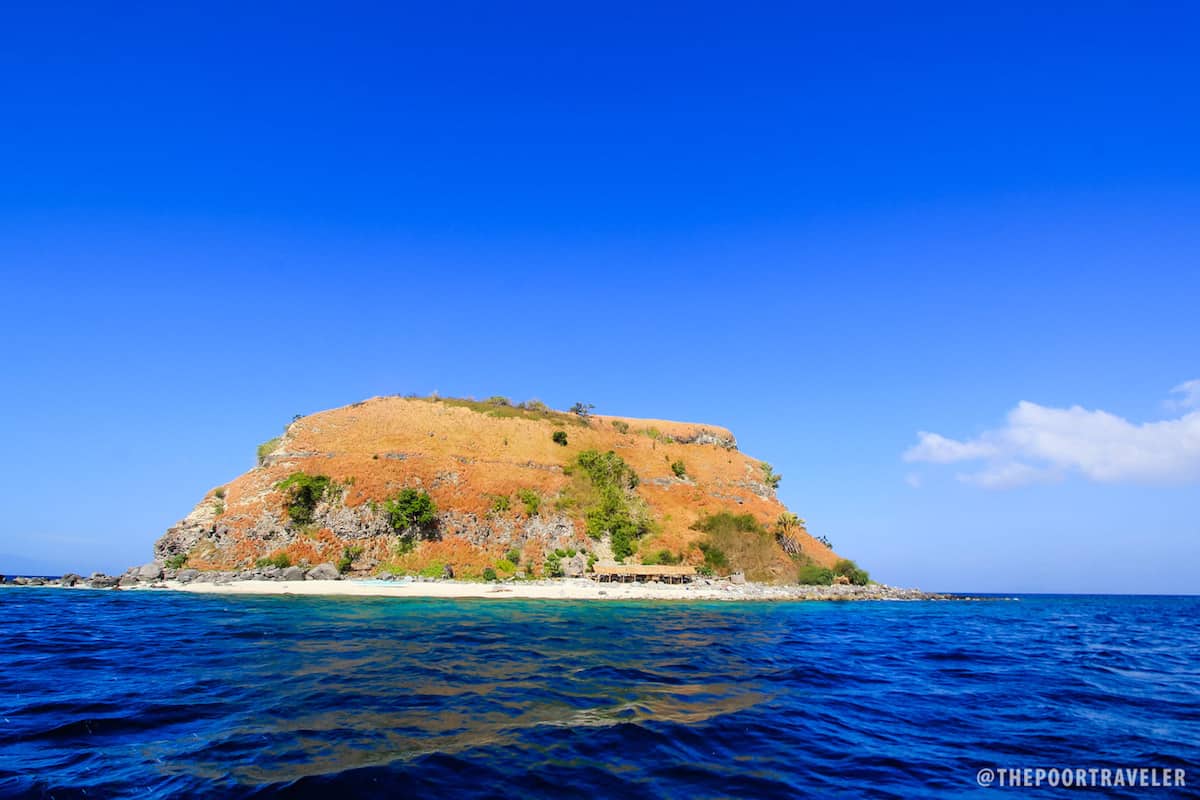 You will need to pay your boatman an additional P500 ($10) per boat. Entrance fee: P200 per person.
---
6. Go to Masasa Beach.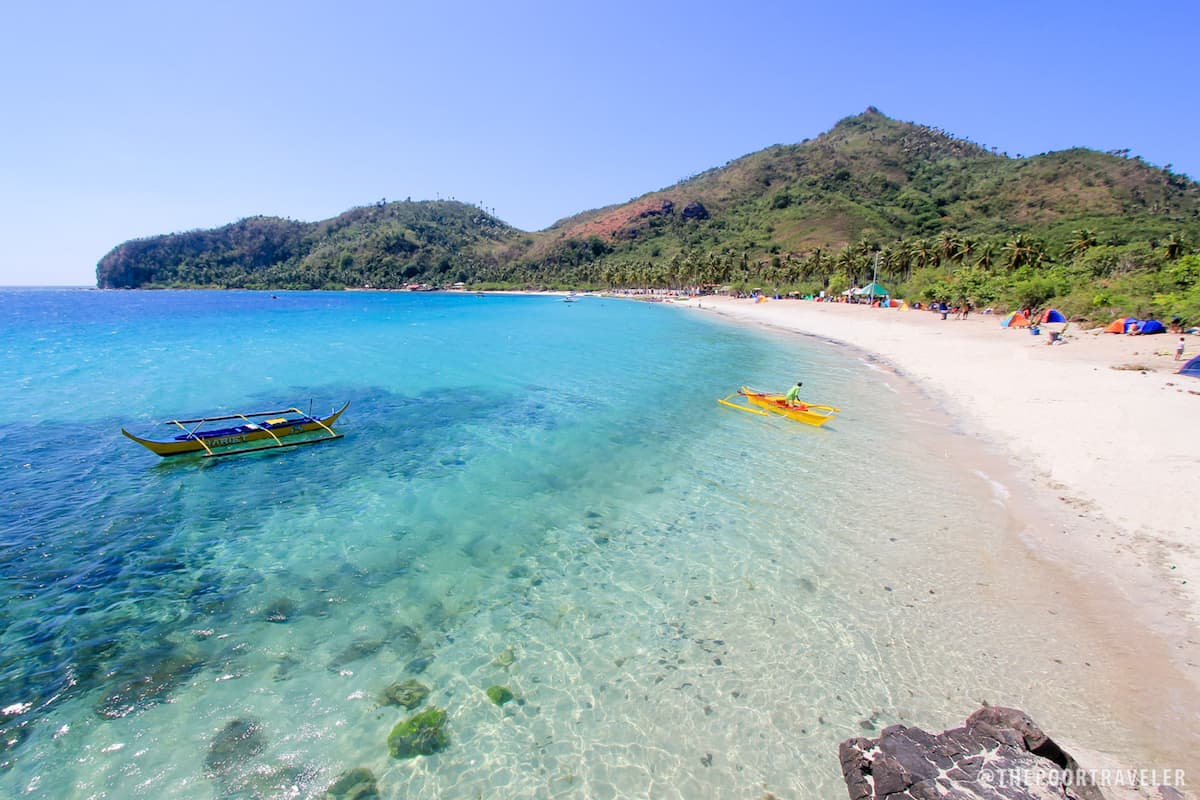 But doing so will cost you an additional P3000 ($60). If you're a group of 8, that's P375 per person.
---
7. Catch the Anilao sunset.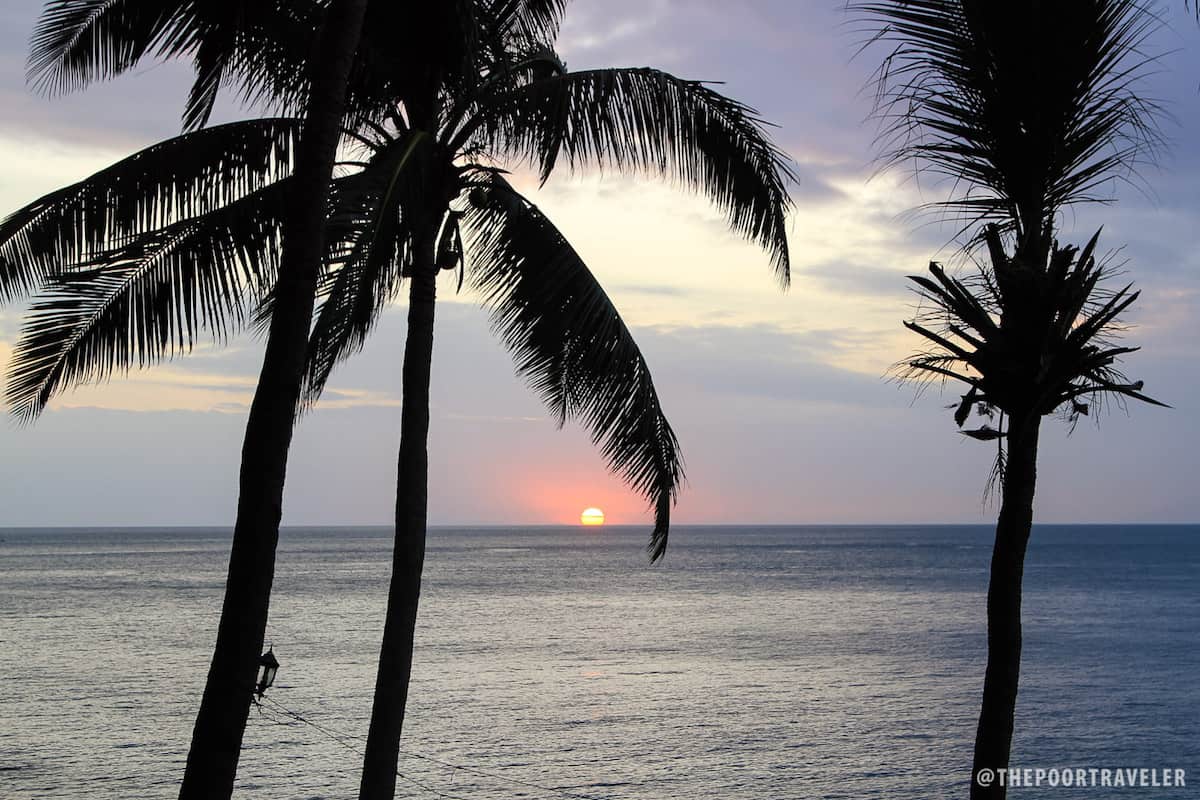 ---
Sample Sepoc Beach Itinerary
Below is a sample day tour itinerary.
Day 1
05:00 am – ETD JAM Bus Terminal (Buendia or Kamias)
8:00 am – ETA Batangas Grand Terminal
8:30 am – ETD Batangas Grand Terminal (Jeepney to Anilao)
9:30 am – ETA Anilao, Brunch, buy supplies
10:00 am – Trike to Eagle Point
10:40 am – Board boat to Sepoc Beach
11:00 am – Trek to Viewpoint
11:45 pm – Lunch
12:30 pm – Swim, snorkel, beach bum
02:40 pm – Sombrero Island
03:30 pm – Back to mainland
05:00 pm – Jeepney to Grand Terminal
06:10 pm – Bus back to Manila
I personally think that it's a packed (and tiring) itinerary. Because Anilao is your jump off point, it would be great to spend at least one night so you have time to check out what Anilao has to offer. The sunset alone is worth staying for. But you can also consider seeing Mt. Gulugod Baboy.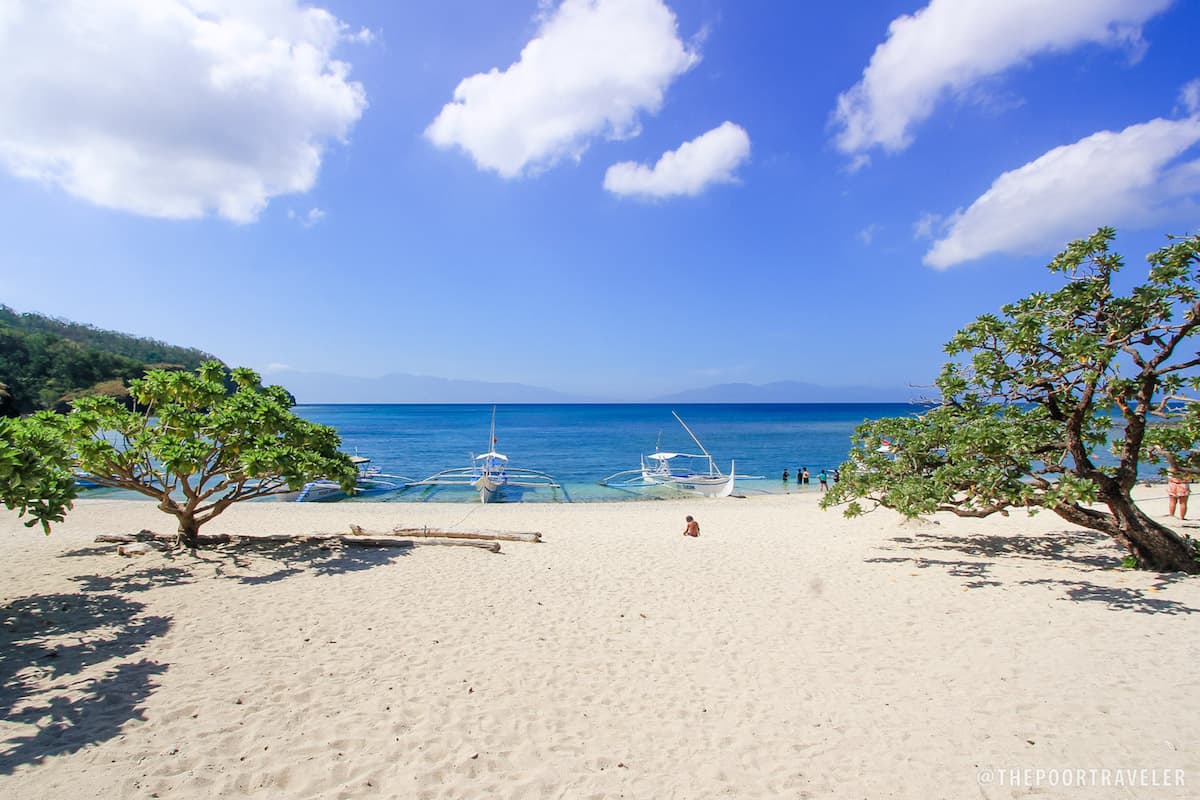 ---
Summary of Expenses
One-way bus fare to Batangas Grand Terminal): Cubao, P165; LRT-Buendia, P157; Alabang, P127
Jeepney to Anilao: P40
Anilao Port to Eagle Point: P350 (probably lower)
Eagle Point Day Tour Fee: P999 per person
Eagle Point Sepoc Boat Tour: P2688 per boat (8pax maximum)
Additional fee if visiting Sombrero Island: P500
Sombrero Island Entrance Fee: P200 per person
Again, the resort offers packaged tours that include lunch. For the rates, just contact them through:
Landline: (632) 813 3553; (632) 813 3560
Mobile: 0917 562 5223
---
Updates Log
2️⃣0️⃣2️⃣0️⃣ • 3️⃣ • 1️⃣1️⃣ – most recent update
2️⃣0️⃣2️⃣0️⃣ • 1️⃣ • 1️⃣7️⃣ – Boat fare increased from P2464 to P2700
2️⃣0️⃣1️⃣7️⃣ • 4️⃣ • 1️⃣ – first up
---