2012 • 12 • 26
We picked up a piece of the salmon in front of us and raised the chopsticks to our drooling mouths. The hotness of the freshly cooked morsels dominated at first but within a few seconds' linger, the taste took over our palates. Hannah, one of my blogger friends, turned to me and I threw the delighted look back at her.
Hannah and I took another bite and excitedly invited Mica to try it, too, who also found it extremely delightful. The best part, it cost only NT 100 (around PHP 130). The cut was a little thin but still, I doubt I'd find a 130-peso salmon meal (with rice and soup) in Manila.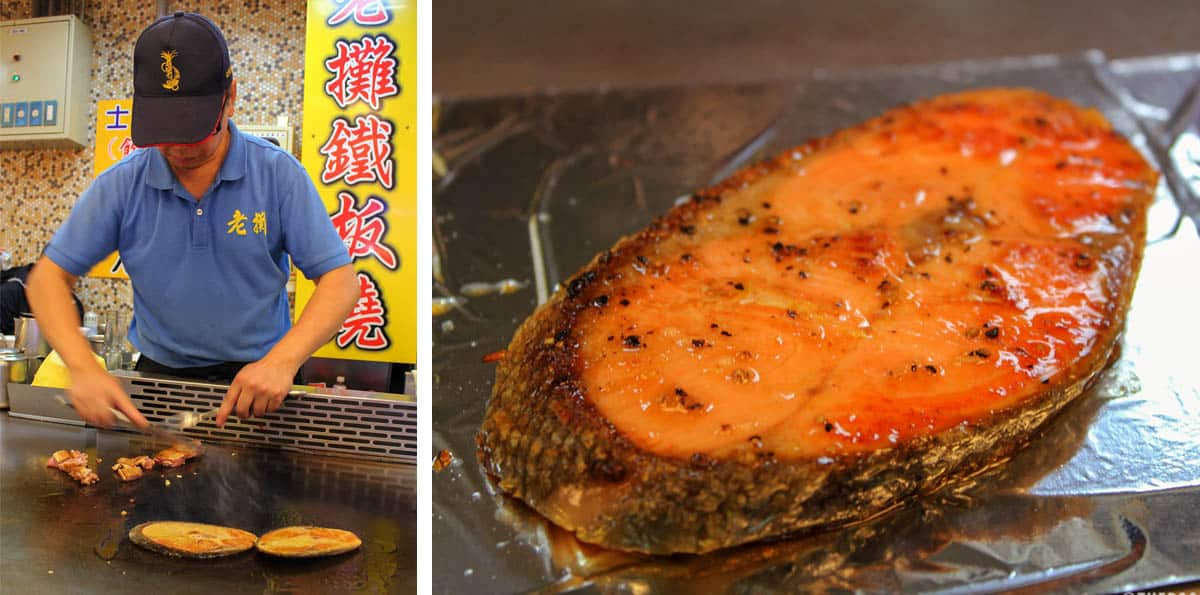 That salmon was not the only gastronomic delight that made our trip to Shilin Night Market miserable. Yes, miserable. It was just so agonizing to get bombarded by a gazillion mouth-watering dishes while carrying a not-so-empty stomach with very limited capacity. The market is brimming with so much tempting street food, and I wished to try them all. It was difficult picking what to try and what to try first amidst the ocean of people that flooded through the doorway to the food court. The moment I decided to try one eatery, the seats would be occupied almost magically. But that's part of what makes Shilin Night Market an adventure on its own.
WHAT'S COVERED IN THIS GUIDE?
Shilin Night Market: An Overview
Shilin Night Market is one of the oldest night markets in the region with a history that can be traced back to as early as 1899 when it was just a place where only agricultural produce was sold. In 1909, a daytime market was officially founded and was inaugurated in 1913. Taipei has developed rapidly since then and the Shilin market with it. The surrounding blocks became home to many schools and establishments and the market has become the go-to place for the growing number of patrons. Today, it comprises the main building and the side alleys. Shilin opens in the late afternoon, between 4-5pm and closes at around 1am.
Exploring Shilin Night Market
As early as we hopped onto the nearby bus stop, even before we could enter the market proper, we were greeted by a lane of stalls selling a salmagundi of finger foods for the pastry lovers like the cream-filled Japanese cakes, for the health conscious like fresh fruit chunks, and for the adventurous like boiled innards and blood blocks. While I was absolutely tempted, I tried my hardest to ignore them for I was saving my voracious appetite for what was inside the market.
The market is composed of two levels of labyrinths. The ground floor and the adjacent alleys house mostly souvenir item shops, apparel stores, and fruit stands. At one of the mouths of the alley are stores selling Taiwan souvenir shirts and other memorabilia. To the right are more clothes and shoes stalls. Also present are more branded stores including Giordano and Adidas branches.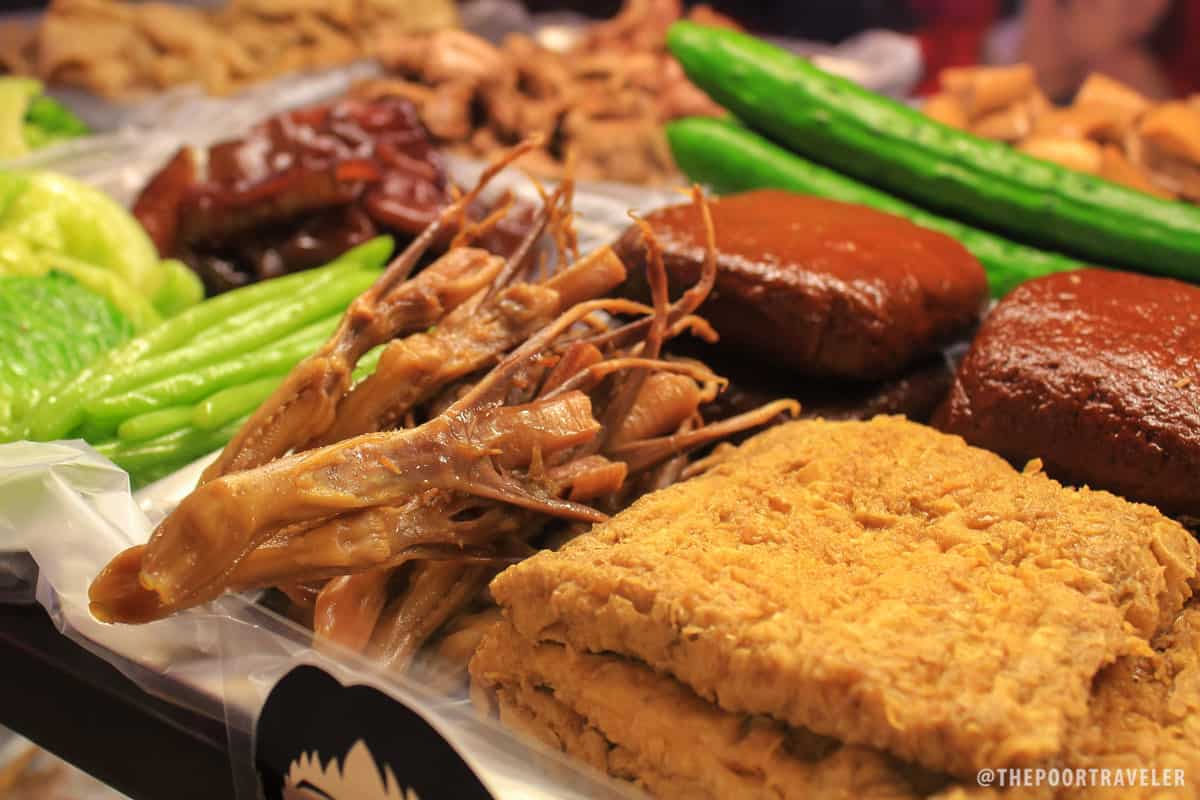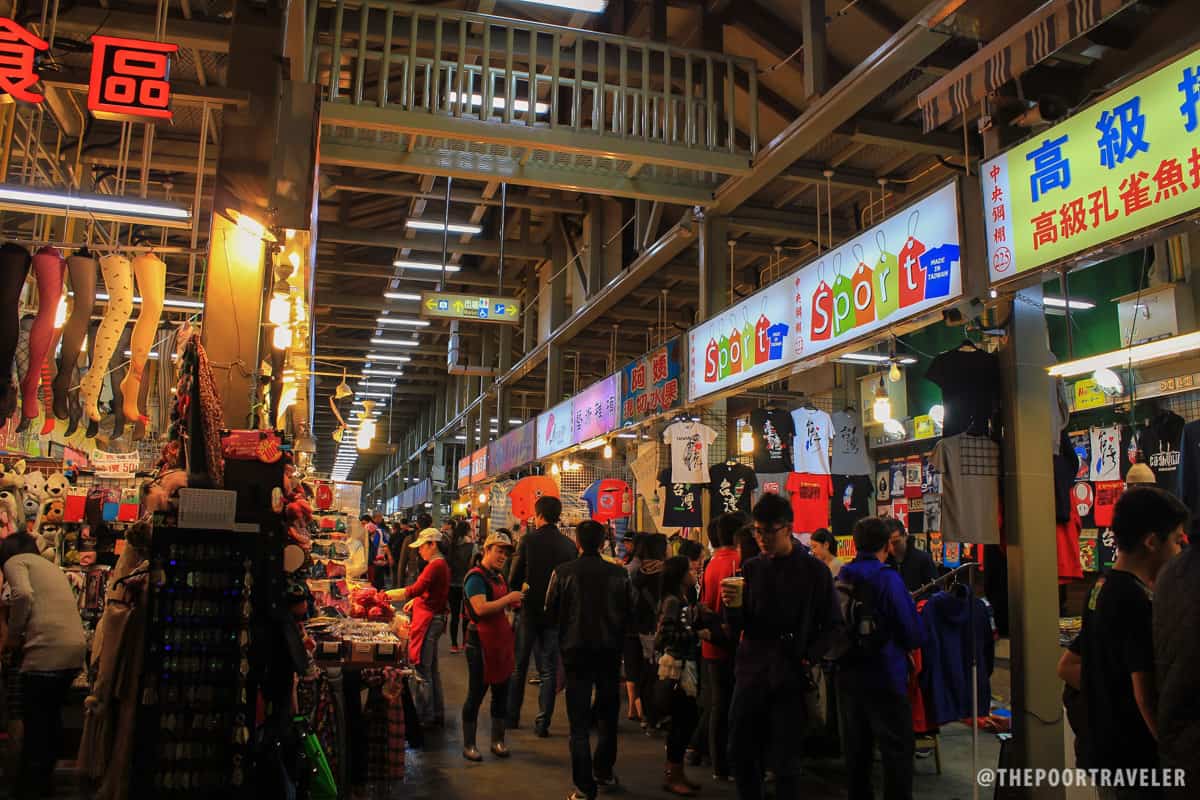 Tucked in a corner by the entrance is a staircase that leads to the basement, hosting a maze of food stalls offering a wide variety of Taiwanese delicacies and Asian favorites. Some of the most common and most popular here are fried squids, grilled chicken tails, breaded chicken (fried chicken steak), Taiwanese sausages, fried buns, and oyster omelette among others, served by the food court's almost 540 stalls and eateries.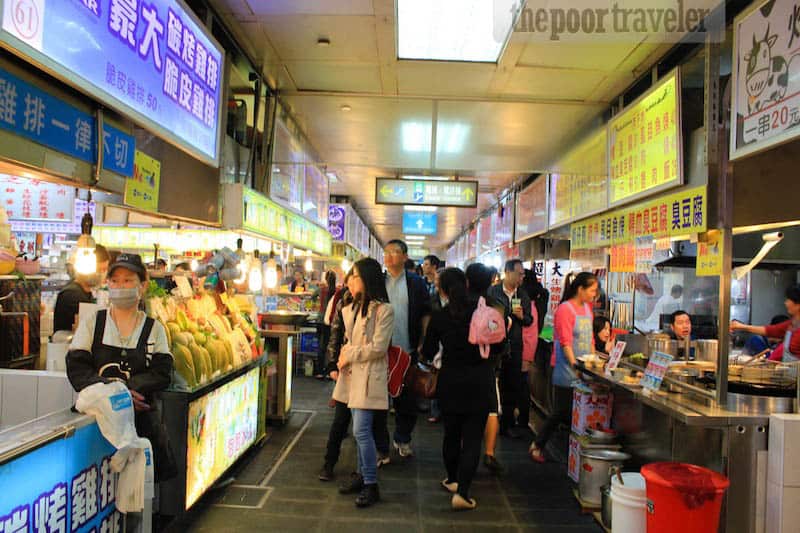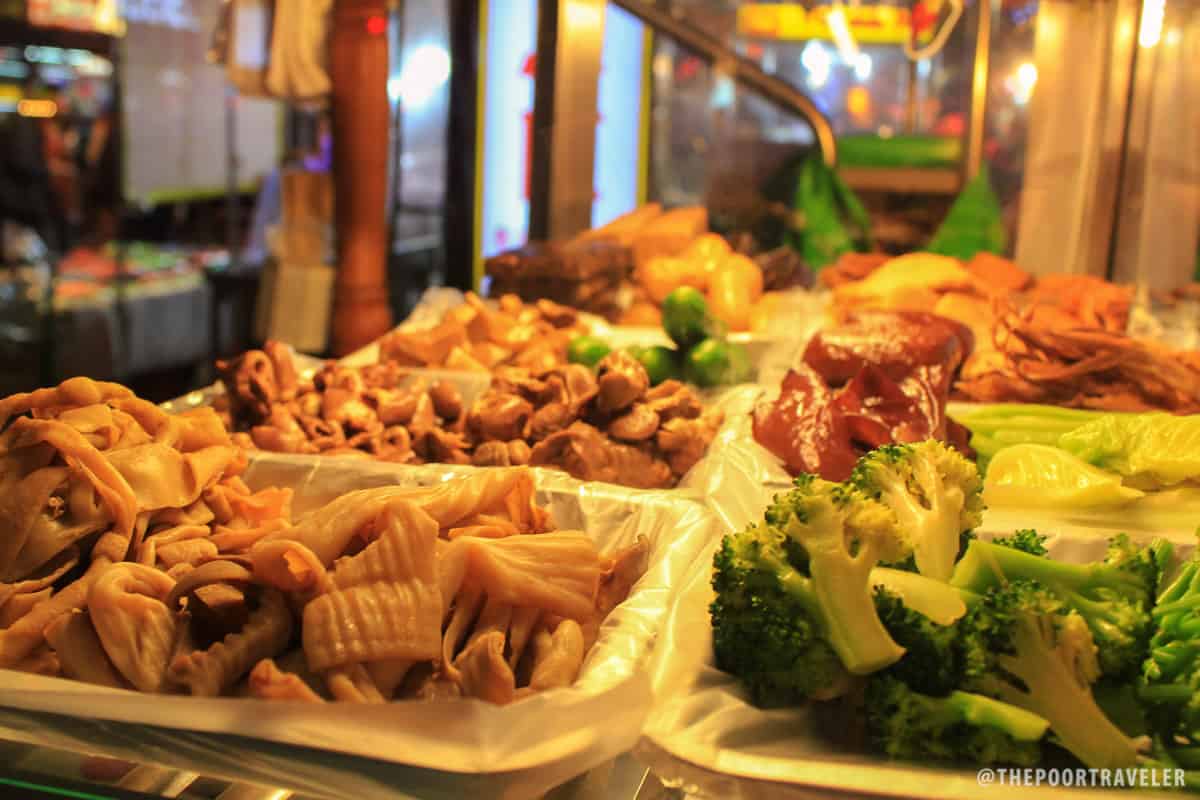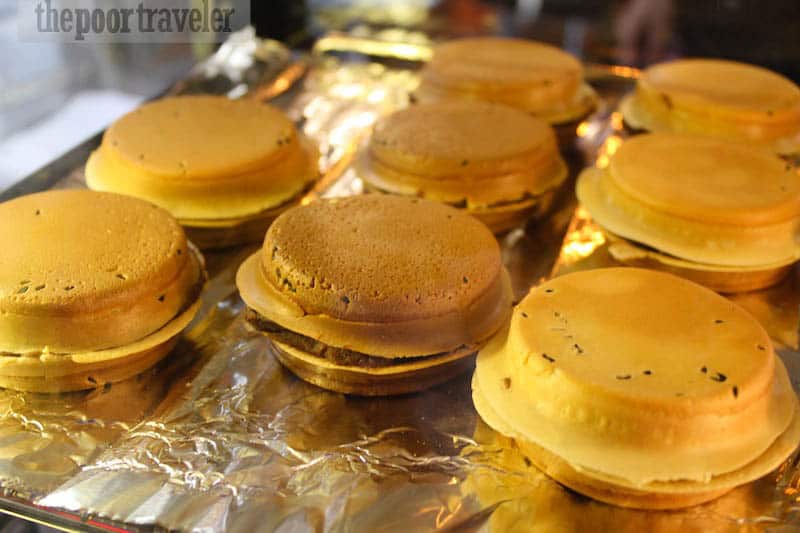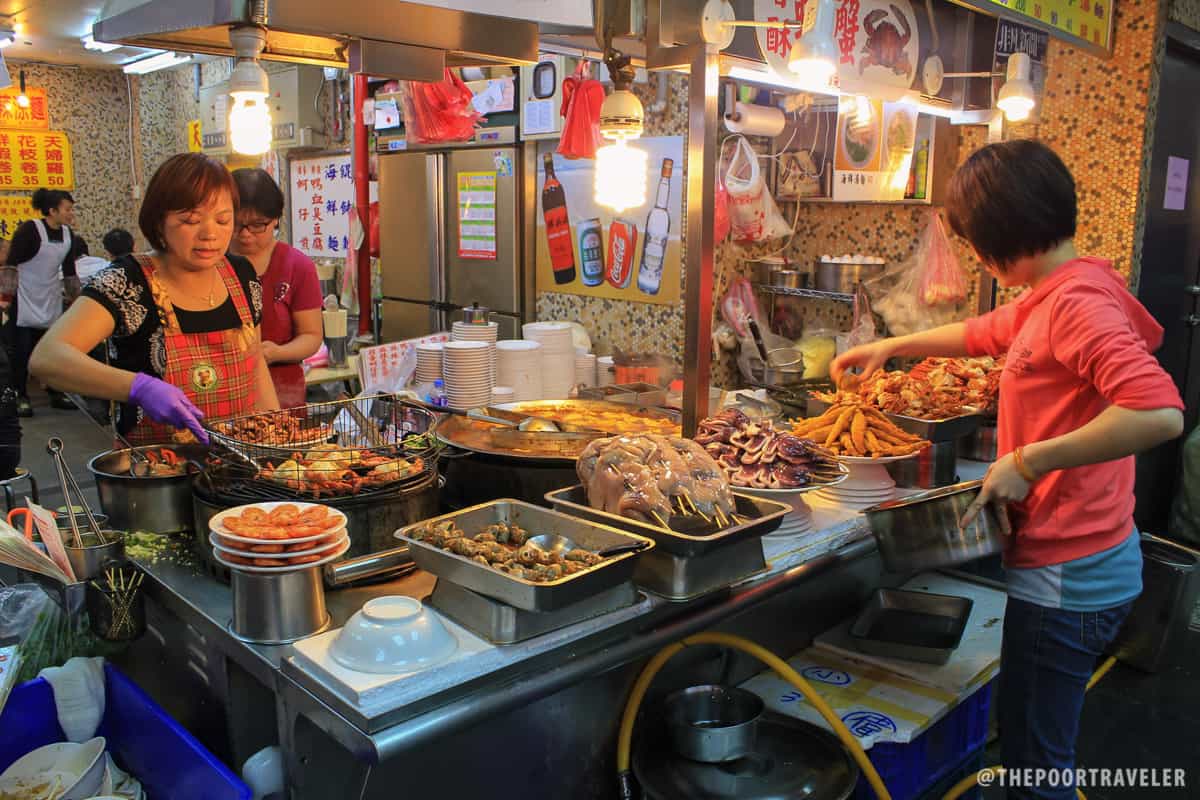 One of the food stalls we spotted immediately was an eatery serving mostly quick-fried dishes. I ordered a slice of salmon, Hannah a serving of prawns, and Mica oyster omelette. The interesting part was that they cooked the dishes on a massive fryer in front of us as we sat there waiting, watching, drooling. When the dish was ready, they lay down a foil on the fryer and just placed the food on it, keeping it warm the whole time.
Aside from the salmon, I had a couple of sticks of chicken tails, Taiwanese sausages, and red bean sandwiches. Washed them all down with a cup of grape shake. The common grapes in Taiwan are darker, bigger, and sweeter, so having that cup was refreshing in more ways than one. I even ended up getting more items for takeout.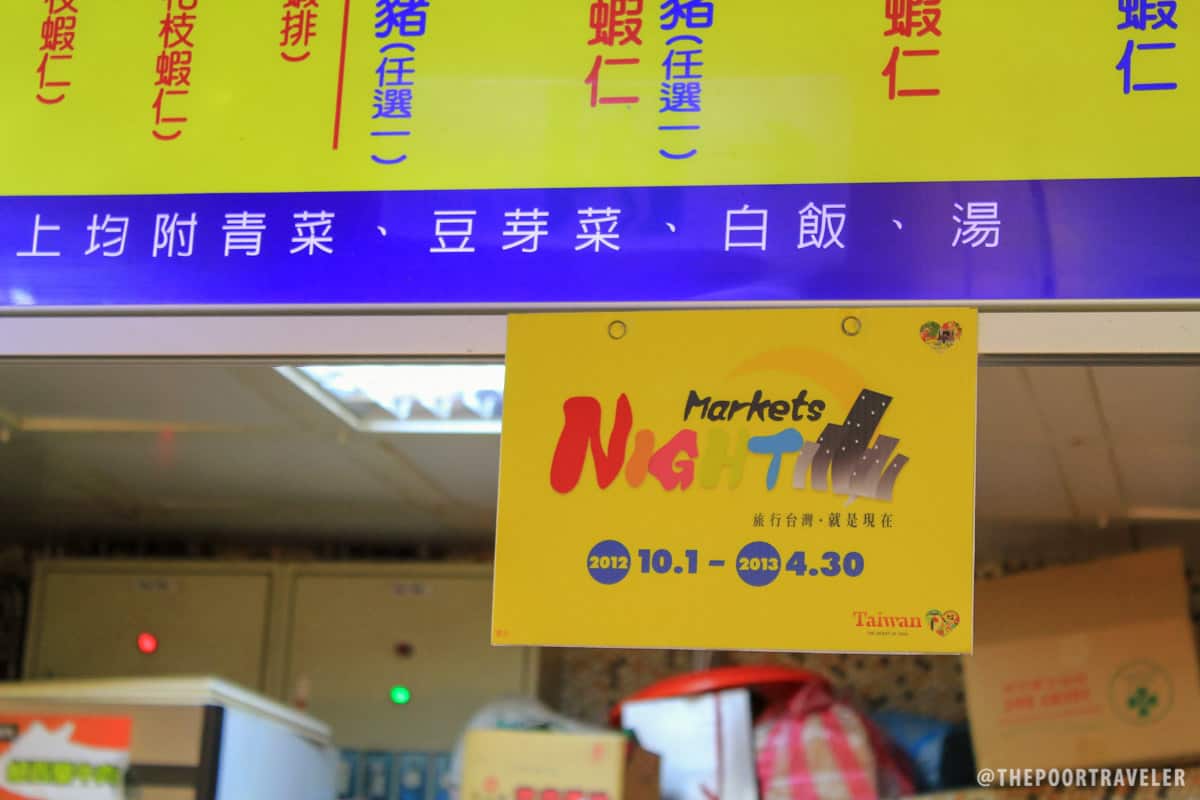 Sure, night markets are not unique to Taipei. Thailand, Cambodia, Malaysia and many others have them, too. Every night market has its own character, and Shilin definitely has one of the strongest. The blinding lights of colorful signs, the inviting smell of the hypnotic delicacies, the irresistible calls of friendly hawkers, and the intense competition for space all come together to make the night market scene in Shilin an exciting and thoroughly enjoyable experience that is not to be missed if you're visiting Taipei.
You can also book hotels and tours via AirAsiaGo! Visit their website at www.airasiago.com, like them on Facebook at www.facebook.com/airasiago.ph, and follow them on Twitter at www.twitter.com/airasiagoph
Shilin Night Market
Opening Hours: 4pm-1am