Being a full-time employee in Manila is no joke. Every single morning, stress (in the form of horrendous traffic) greets you even before you step into the office. Then you spend at least nine hours of your day working your butt off. You end the day enduring another hour or two stuck in a sea of cars. When you get home, you just collapse into your bed because you're too tired to do anything else. The next day, you repeat the same routine all over again. No wonder we have an undying love for weekends.
But you know what we love more? Long weekends. When a non-working holiday falls just around a weekend, we know it means more time to relax, pamper ourselves, and do the things that we love. One of these: travel.
The best thing about Metro Manila is that no matter how stressful it can be, it is surrounded by countless wonderful provinces. Previously, we wrote about 15 cheap but awesome destinations near Manila. The list covers places that can be reached through a 5-hour drive from the capital, perfect for a regular weekend getaway.
This time, we're expanding the coverage. Long weekend means more time, and more time means more options. We asked Filipino travel bloggers for recommendations on places that are great for a 3-day getaway, and here are their top picks. (Not in any particular order.)
1. Batangas Road Trip
My personal pick is Batangas. I'm biased, of course, because I was born and raised in the Land of the Valiant. But there's so much more to Batangas than its proximity to Manila. It is a blessed land. It cradles a wide array of diverse landscapes — pristine beaches, a scenic lake, spectacular diving sites, breathtaking rivers, fertile farm lands, enchanting mountains, and a volcano. These places have also nurtured communities from the pre-Spanish settlements to the rise of the province's many urban centers in its long history. Thus, it is no surprise that Batangas has a rich culture and heritage, and has become home to some of the country's most significant national heroes whose roles and legacy cannot be stressed enough.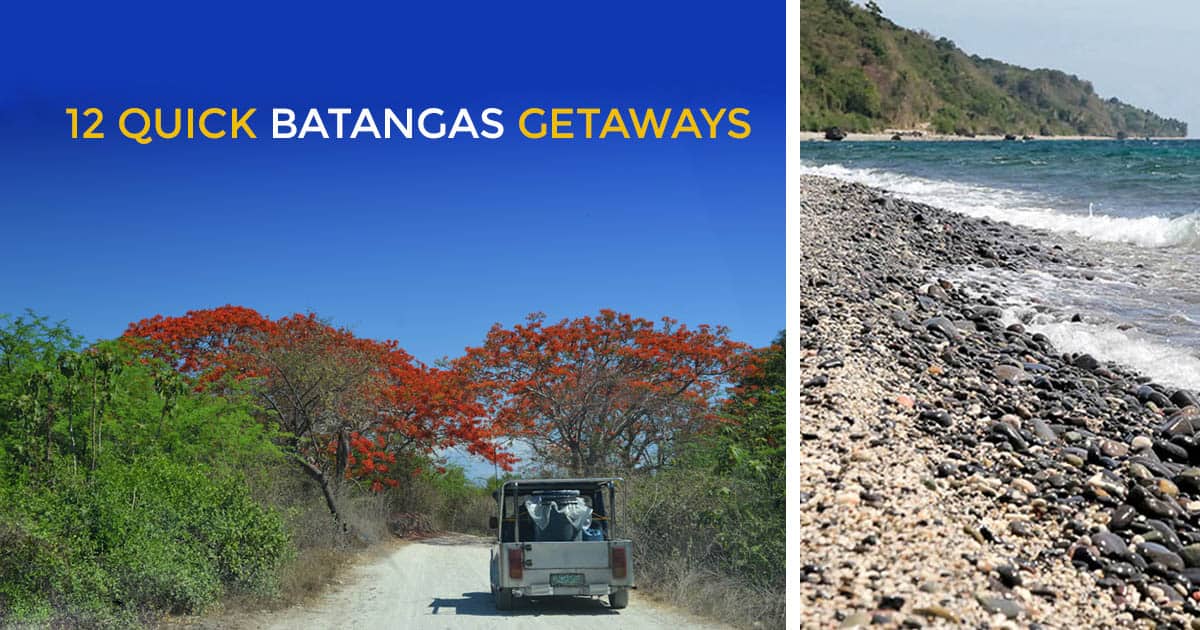 Here are some suggested itineraries:
Batangas Heritage Tour
Day 1 – Laiya and Malabrigo
Day 2 – Anilao (Day Tour of Sombrero Island and Tingloy)
Day 3 – Taal Heritage Town and Calatagan
And if you have more time, you may drop by Tagaytay too! For the full itinerary, take a look at: Budget Travel Guide to Batangas
2. Baler, Aurora
"Baler has flourished as one of the top surfing spots in the Philippines," Gael Hilotin of The Pinay Solo Backpacker describes the small beach town. "This once sleepy municipality is now a popular tourist destination dappled with resorts, cafes and surf shops that have never stopped expanding. But Baler is not all about the endless surf of Sabang Beach.
Explore Baler and discover its unspoiled waterfalls, ruggedly enchanting azure beaches, gorgeous cliffs that drop straight into ceaseless waves and age-old historic edifices."
More information here: Baler Travel Guide
3. Pangasinan
For Senyorita Micaela Rodriguez, the answer is definitely Pangasinan. Her beloved hometown has a lot to offer to tired and weary Manileno souls. And yes, who could resist the Hundred Islands?
Mica's suggested long weekend itinerary is as follows:
Day 1 – Dagupan, Calasiao, Lingayen
Day 2 – Alaminos
Day 3 – Bolinao
Day 4 – Back to Manila
For a more detailed version, check out: Alaminos-Bolinao Itinerary
4. Puerto Galera, Oriental Mindoro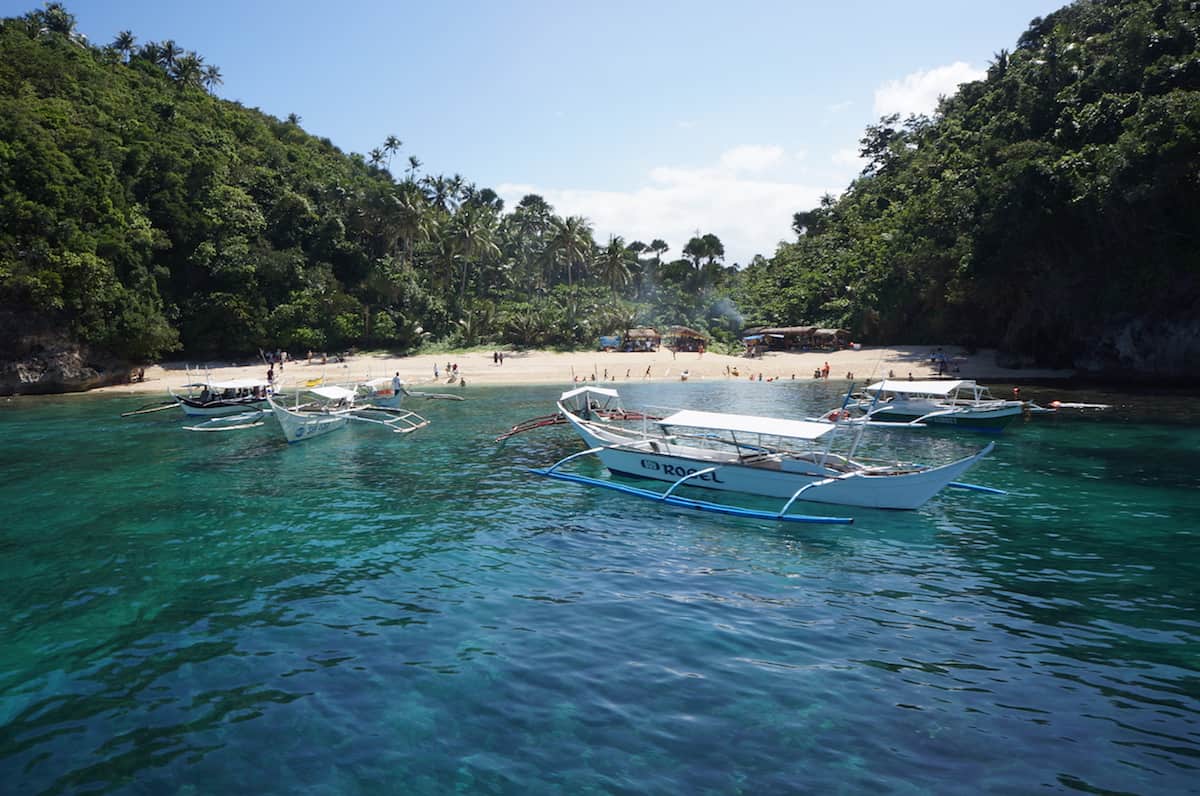 Solitary Wanderer Aleah made a classic choice, Puerto Galera. "From white sand beaches and mountains, great views above ground and underwater, there are so many things you can do in Puerto Galera that you'll find yourself not wanting to leave after your vacation is up!" And it's just 3-4 hours away.
If you have only 3 days and 2 nights, Aleah suggests this itinerary.
Day 1 – Town tour, Tamaraw Falls
Day 2 – Swimming, snorkeling, and other water sports
Day 3 – Trekking to Aninuan Falls, souvenir shopping
For a more detailed one, check this out: What to Do in Puerto Galera (A 3D/2N Itinerary)
5. San Antonio, Zambales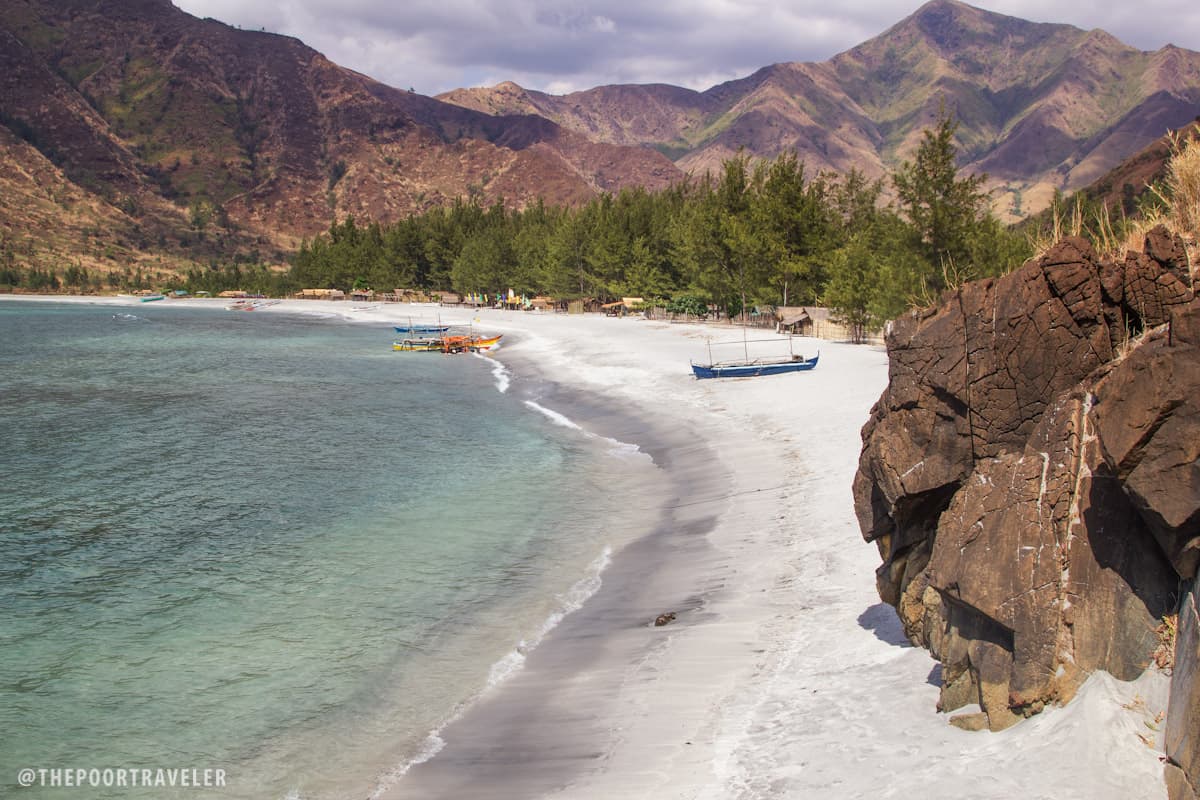 Zambales has a lot to offer. Subic remains a good choice for families. Magalawa Island is starting to get noticed. Potipot has always been an open secret. But for Ada Wilkinson of Travel in Boots, "If you're a student or a young-at-heart working individual living around the busy capital, having a very affordable island hopping trip in San Antonio, Zambales, should be on top of the list."
Many tourists visiting San Antonio have only one thing in mind when they come: Anawangin Cove, a beach blanketed with ash from Mt. Pinatubo and covered in tall agoho trees (that resemble pine trees). But Nagsasa has become a popular alternative. Nagsasa is bigger and has a much picturesque landscape, albeit a bit farther. Both have ashen beaches and a well-worn trail to a viewpoint that offers a fantastic panoramic view of the coves.
Ada prepared this travel guide to help you plan your trip: Nagsasa and Anawangin Travel Guide
6. Calaguas and Mercedes Islands, Camarines Norte
Peppering the northern coast of Bicol are the virgin, white-fringed islands of Calaguas and Mercedes. Angel Juarez, Lakwatsero himself, has been an ambassador for these islands. "(They are) a merely two hour boat ride from the mainland. It boasts powdery white sand beaches, crystal-clear waters, and unspoiled natural resources, a place where you can truly relax while enjoying the beauty and serenity of the place."
Sample Calaguas-Mercedes Itinerary:
Day 0 – Departure from Manila
Day 1 – Explore Calaguas Islands
Day 2 – Explore Mercedes Islands
Day 3 – Departure
For the full itinerary, visit: Calaguas Island Travel Guide
7. Laguna Loop
Ron Cruz of Flip'n Travels and Edgar Alan Zeta Yap of Eazy Traveler agree that the best long weekend getaway from Manila is the Laguna Loop, which passes through the towns surrounding Laguna de Bay. "The trail is the cultural center of the colonial era as it has the largest preserved tradition and architecture from the Spanish occupation outside the capital. Start the trip from Angono Rizal and stopping town after town across Baras and Tanay. Cross the provincial border to Siniloan and enjoy the more traditional towns of Pakil, Paete and end the adventure in Pagsanjan."
More of Ron's weekend trip suggestions here: 5 Easy Weekend Destinations Outside Manila
When in Pagsanjan, Edgar recommends that you shoot the rapids through Pagsanjan River Gorge National Park to see the famous Pagsanjan Falls, which is already in the municipality of Cavinti. More about that here: Pagsanjan Falls
8. La Union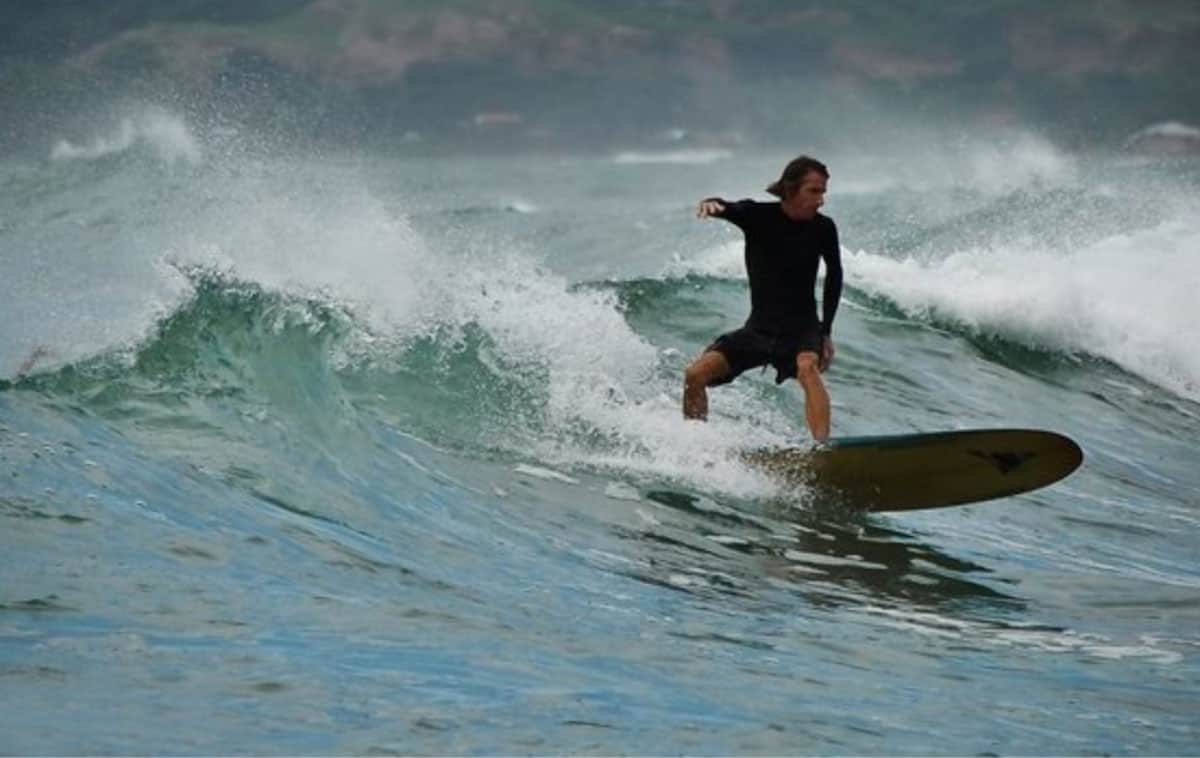 Nikka Corsino of Two2Travel grew up in La Union and was surprised by the sudden public interest in her province. "We have to credit San Juan for a lot of things," notes Nikka. "The mounting interest in La Union in recent years, most likely among the economically powerful young-adult demographic, is due to San Juan's surfing." But as she discovers, La Union isn't all about the waves and tides.
Two2Travel has come up with a list of things to do in their hometown: La Union Travel Guide
9. Baguio City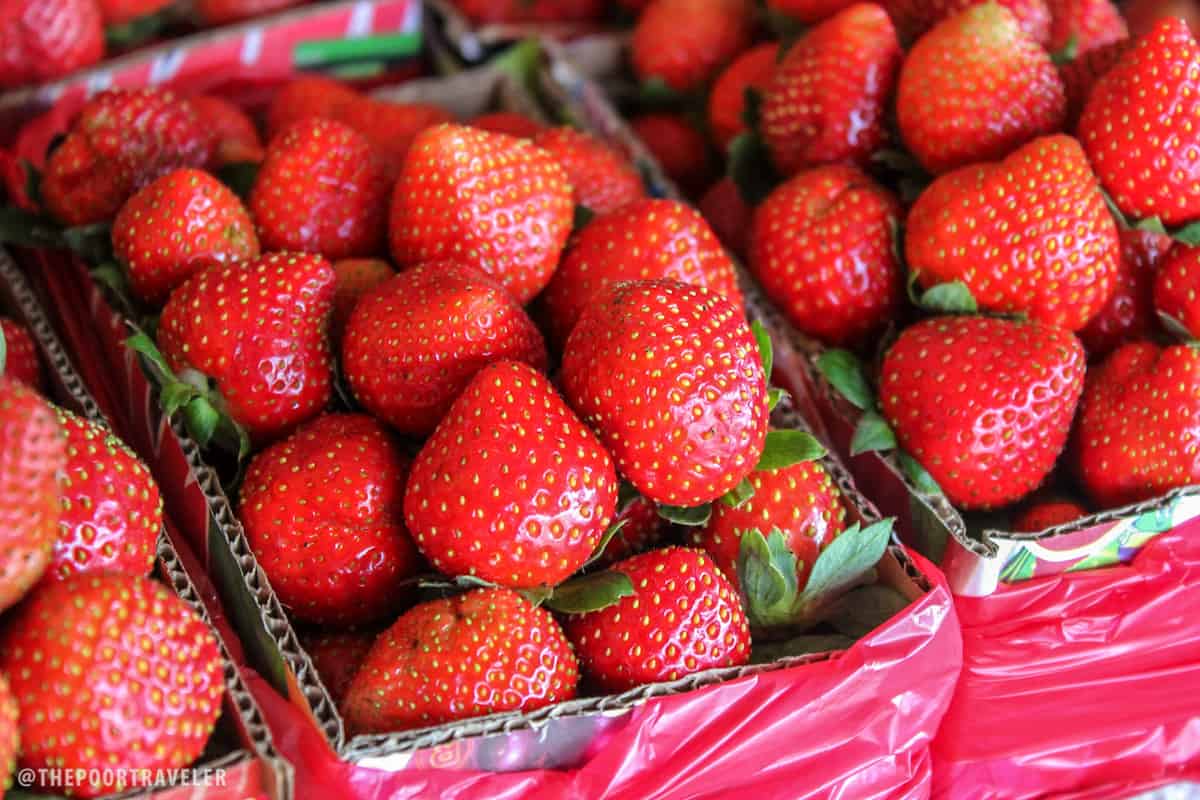 When it comes to quick escapes, Baguio never goes out of style. There's always something going on in the City of Pines, be it a new restaurant, a new tourist attraction, or just some good old Panagbenga realness. For Owen Ballesteros of Two2Travel, here are some recos that won't break the bank. "Head to the Panagbenga Park along Loakan Road. Tam-Awan Village and BenCab Museum are also great options for those who want their dose of art. The Baguio Cinematheque, meanwhile, offers indie film screenings at P50."
More about Baguio here: Baguio on a Budget
10. Sagada, Mountain Province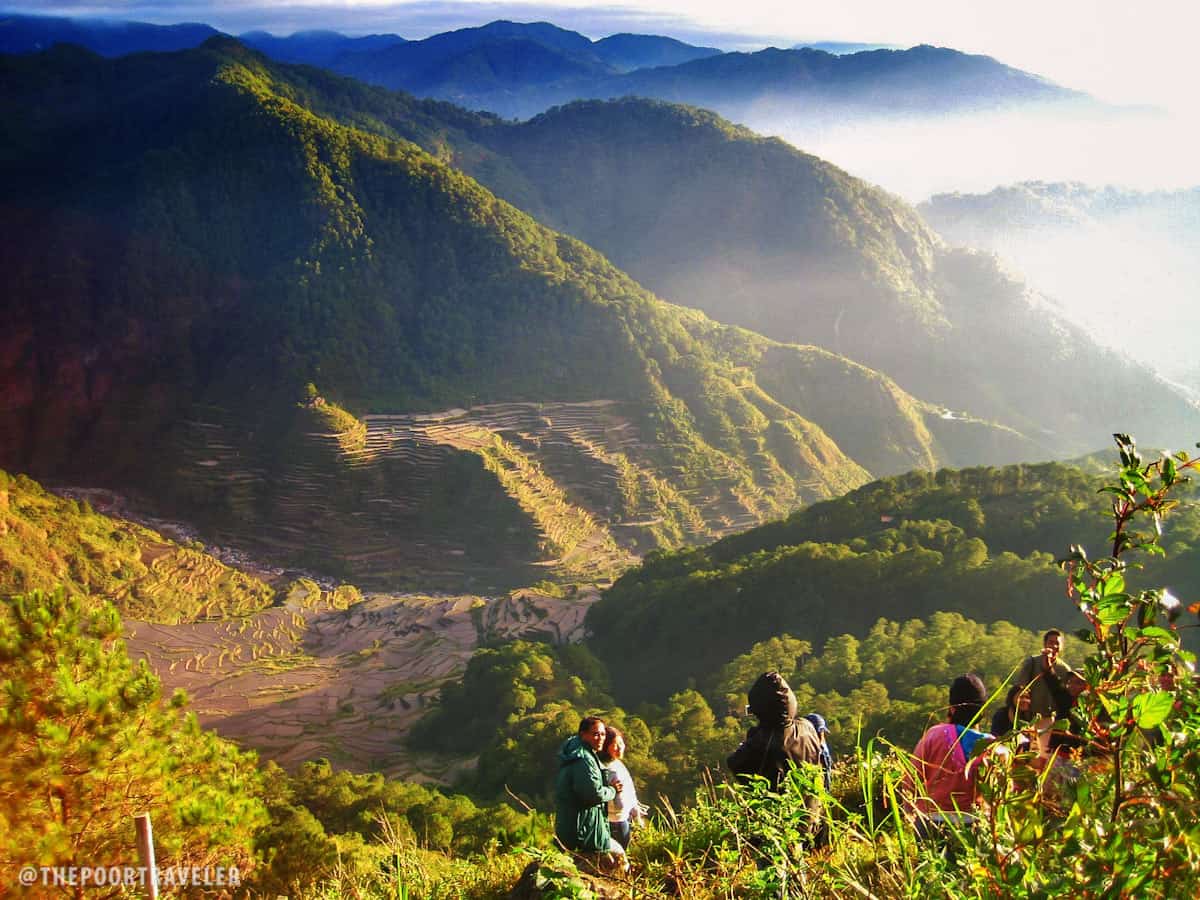 Ferdz Decena of Ironwulf has a special place in his heart for the Cordilleras. Sagada and Bontoc, in particular, are two places he had visited many times. "You'll never get tired of it as there are more to do and discover…. Just lie down on the grass by the church and read a good book. Watch the glorious sunrise on a cool windy morning at Kiltepan or the scenic sunset while having a picnic at Lake Danum."
While Sagada today is most famous for Sumaguing Caves and Bomod-ok Falls, Ferdz has prepared a more offbeat weekend itinerary:
Day 1 – Transit to Sagada
Day 2 – Rock Inn and Lake Danum
Day 3 – Pongas Falls
Day 4 – Downtown Sagada
More about this here: Sagada Leisure Escape
11. Kalinga
If you could choose just one destination for a long weekend getaway, Mark Julius Estur of Lakwatserong Tsinelas insists that you make it Kalinga. And start in Tinglayan, a municipality where highlanders and prolific rice terraces builders and farmers dwell. Mark's suggested itinerary involves seeing the fantastic Bugnay Terraces, hiking to Loccong Village, and getting inked by Whang-od, the last traditional Kalinga mambabatok (tattoo artist) in Buscalan.
More about that here: Tinglayan Villages of Kalinga
12. Ilocos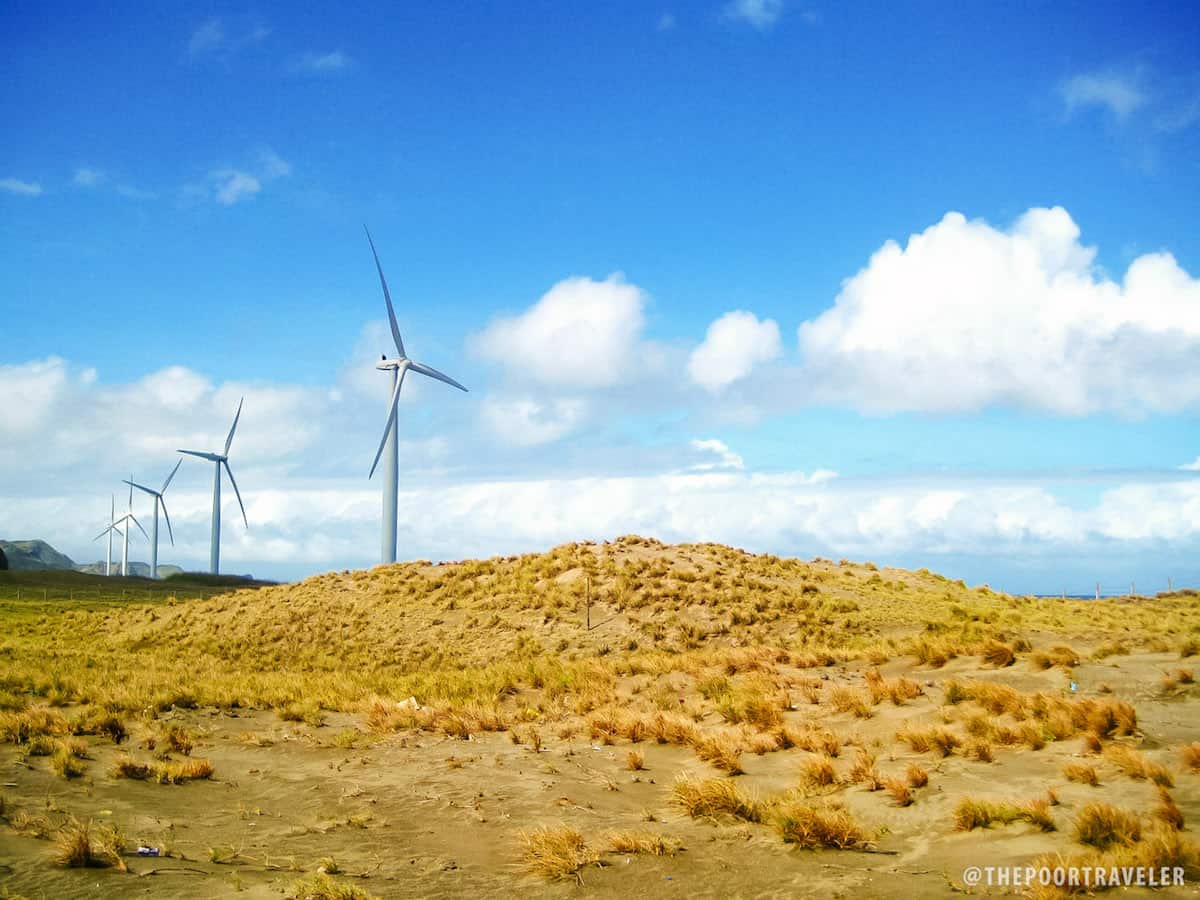 Vins Carlos of The Poor Traveler thinks he's saving the best for last: Ilocos Sur and Ilocos Norte. The Ilocos Region is home to the most amazing tourist destinations in the country. "I was pleasantly surprised that even up to now, our trip across Ilocandia remains one of my best trips in the Philippines. Ilocos is pure love."
Day 0 – Transit (10-12 hours by bus)
Day 1 – Paoay Church, La Paz Sand Dunes, Malacanan of the North
Day 2 – Cape Bojeador Lighthouse, Bangui Windmills, Pagudpud
Day 3 – Vigan
For a more detailed itinerary, give this page a look: Ilocos Itinerary