When my feet hit the ground, it was as though I had a taste of hell. The volcanic ash that filled the coast of Nagsasa baked in the unforgiving sun, and the heat was unbearable. As soon as I hopped out of the boat, I dashed into a hut, trying my silly best not to touch the ground, as though it was possible.
Nagsasa Cove bears many similarities to its more famous stepsister Anawangin. Anawangin's popularity, however, is also her weakness. Anawangin can get too overcrowded especially during peak season. Nagsasa, although beginning to draw in more and more tourists each year, offers more moving and breathing space. It has all the good things Anawangin is famous for but retaining the more laidback atmosphere that has started to slip away from the other.
Like neighboring Anawangin and Talisayin, Nagsasa Cove was a typical rocky coast fronted landward by a rich rainforest that was home to small groups of Aetas. Until the first grain of ash fell.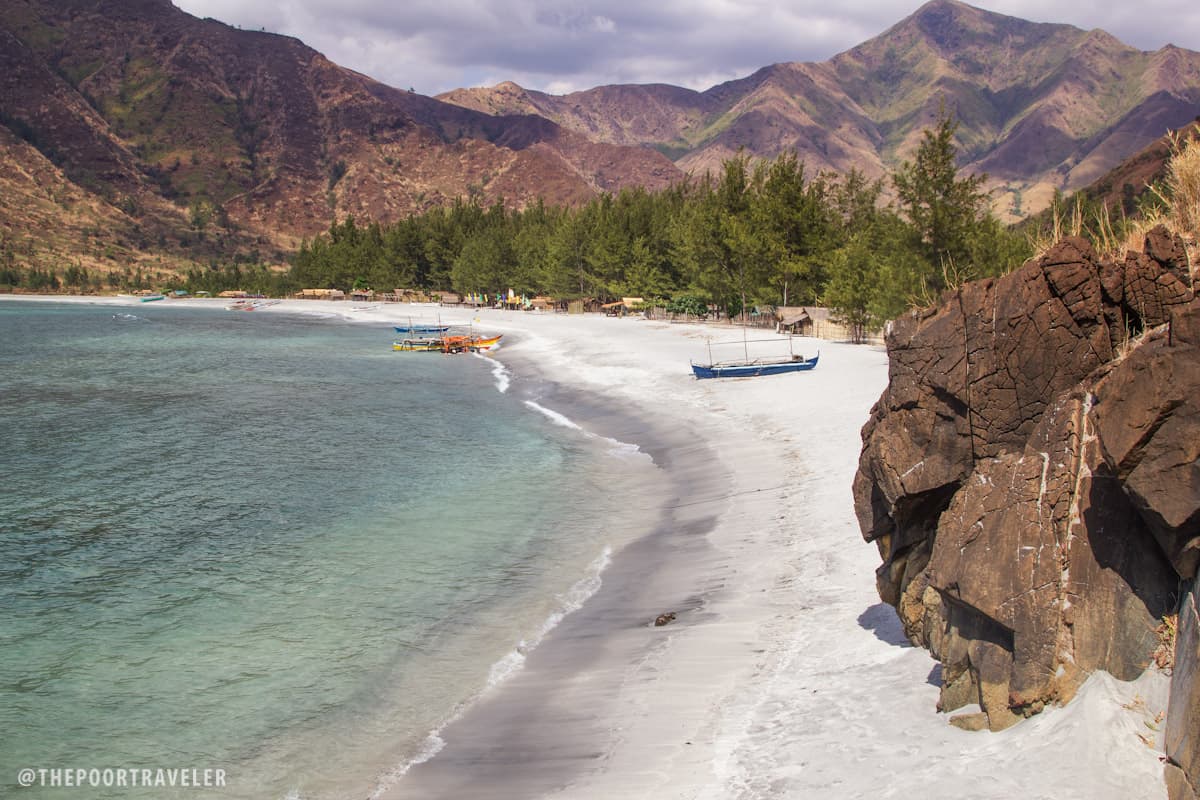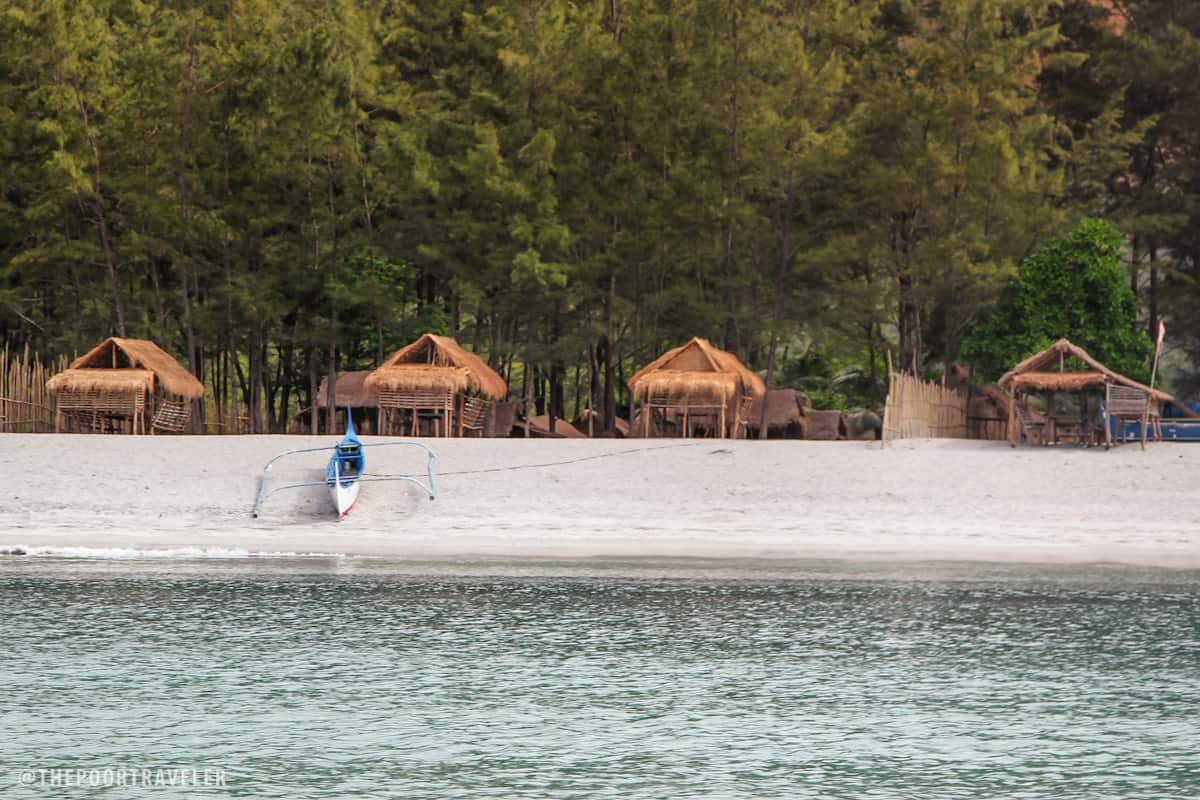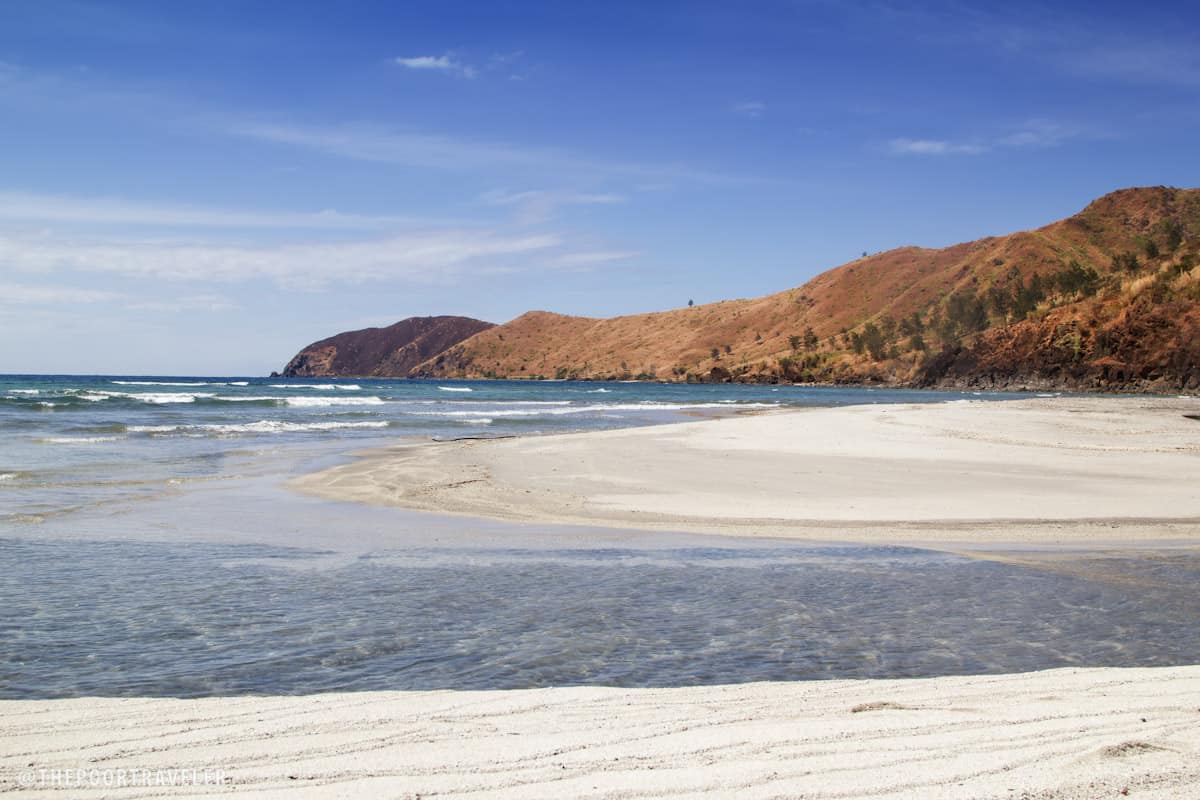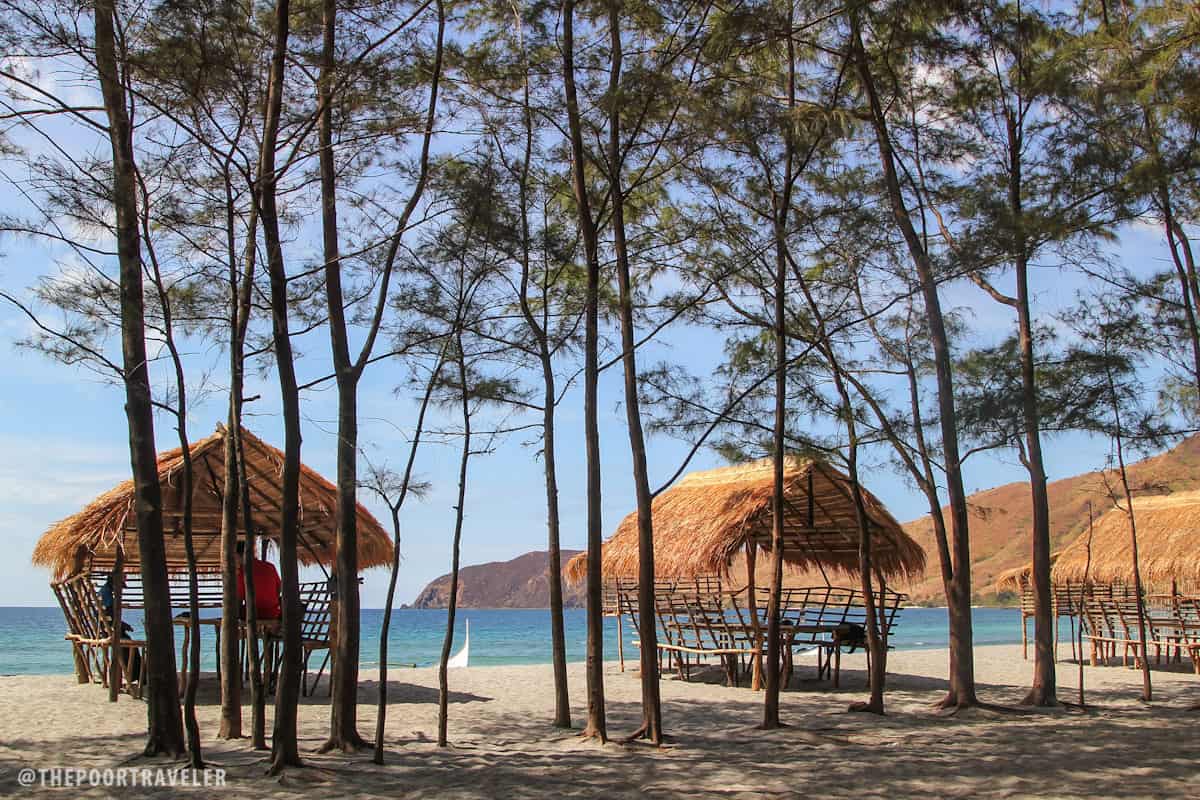 On 12 June 1991, Mt. Pinatubo spewed tons of volcanic ash in a cataclysmic eruption and transformed the site into something completely unrecognizable. Over time, the wind (or maybe the birds) might have brought with it the seeds of agoho trees, a type of casuarina which thrives in seashores in remarkable speed. With their slender trunks and pin-like leaves, Agoho trees resemble conifers, which is why people often mistake them for pine trees. The surrounding landscape is not as fertile as it probably was before the eruption. Many of the nearby hills are bald, carpeted only with bushes that occasionally catch fire. One of them serves as a good point to catch fantastic views of the cove.
The smell of grilled pork belly filled the air, taunting my grumblings tummy. I had to get away for a moment and come back when lunch was ready. Under the high noon sun and despite the ground temperature, I walked to the northern end of the cove. Volcanic ash seems to absorb more heat than regular sand; it was almost impossible to walk on dry land barefoot. I dipped my feet in the shallow water and waded through. The cold splashes were such a relief!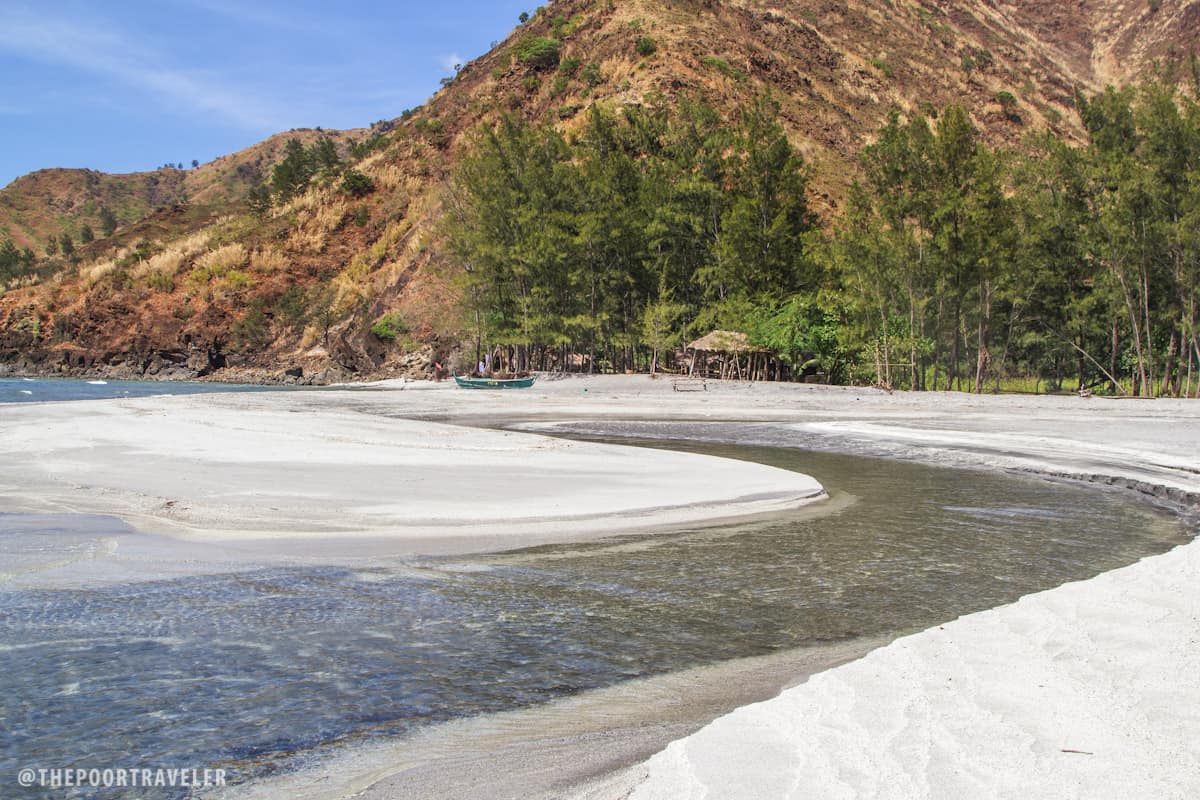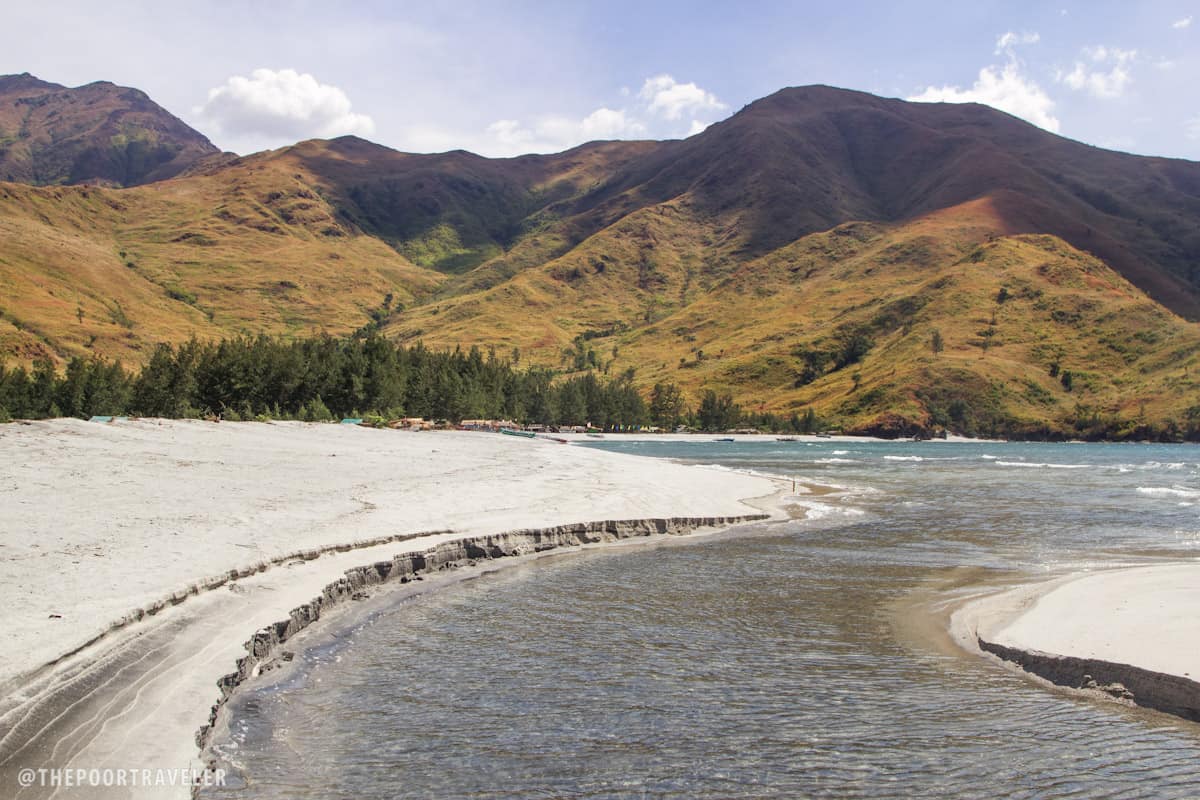 The small estuary that meandered out to the sea was my signal to climb back to the berm. Following it inland, I was led to a shallow, quiet creek that formed a horse-shoe shape. My bet is that this is where many choose to pitch tents for an overnight stay. It just looked like the most ideal spot for camping.
I headed back to the hut for lunch. It was the middle of February and I was the only tourist at the cove. But as Randy, our boatman, said in an excited tone, "Summer is coming."
How to get to Nagsasa Cove: From Manila, ride a Victory Liner bus to Iba, Zambales, and tell the driver to drop you off in front of San Antonio Public Market (P250, 3-4 hours). Take a tricycle to Pundaquit (P60 per 2 pax, or P30 per pax). In Pundaquit, rent a boat to Nagsasa Cove. Boat rental costs P1500-P2000, good for up to 4pax.

EXPENSES

Camping Fee: P100 (includes use of cottage & restrooms)
Bus Fare (Manila-San Antonio): P250
Tricycle Fare (San Antonio-Pundaquit): P60 per 2 pax, or P30 per pax
Boat tour: P1500-P2000