Of the many beach destinations near Manila, the town of San Antonio, Zambales, probably has the most fascinating character.
"We used to own a piece of beachfront property in one of the coves many decades ago," our boatman Randy shared as our boat zoomed past the waves. "My parents sold them for a piece of land in Pundaquit." There was a bit of regret in his voice. Regret might not be the right word for it as the Tagalog term panghihinayang best captures the feeling. They didn't know the place would be transformed dramatically into a profitable tourist destination.
Since the cataclysmic eruption of nearby Mt. Pinatubo in 1991, the rocky coastline of San Antonio has undergone a metamorphosis. It is now blanketed with thick volcanic ash that created white beaches, something many tourists are wildly attracted to. Agoho trees, a type of casuarina, have grown inland, fostering an irresistible charm. When Anawangin caught the attention of the first tourists who "rediscovered" the beach a decade ago, the municipality of San Antonio was never the same again. Tourism has become a major livelihood option.
Many visitors gracing the town with their presence have only one thing in mind when they come: Anawangin Cove. But there are many other attractions in the area. Here are 10 things you can do in San Antonio.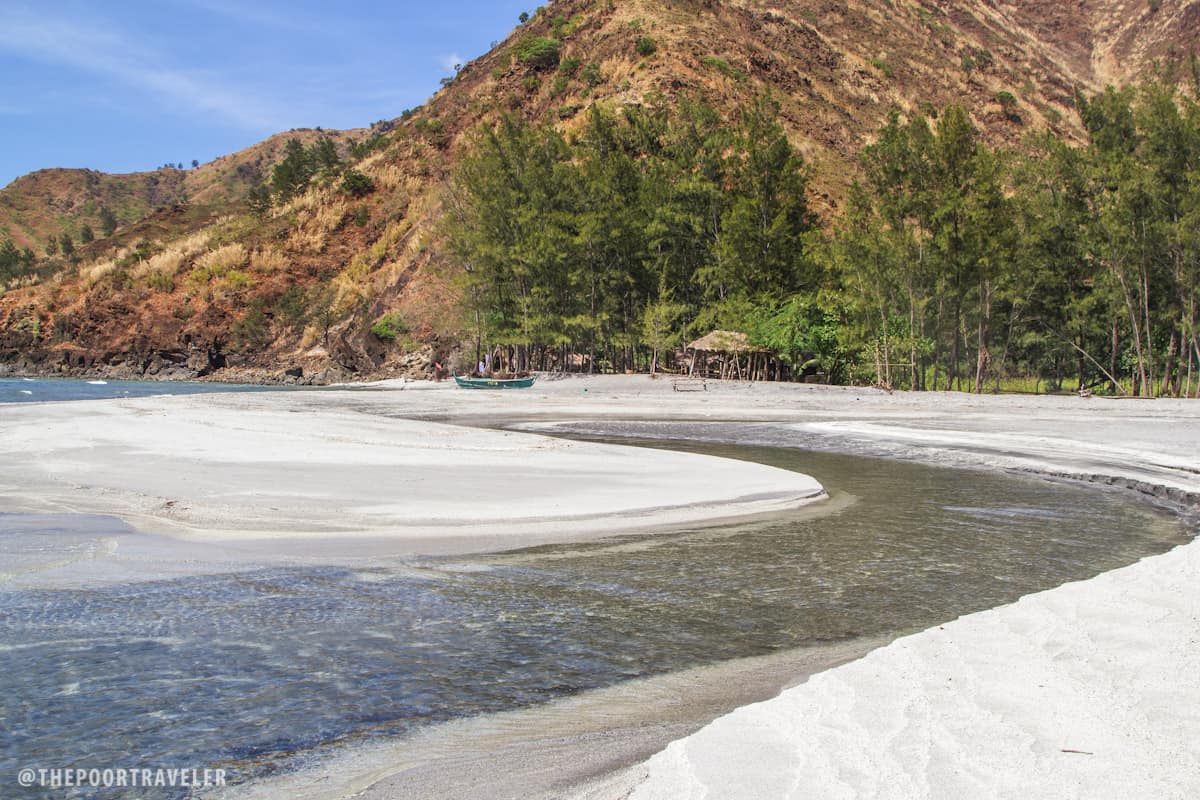 WHAT'S COVERED IN THIS GUIDE?
1. Beach-hop!
Beach hopping is probably the primary reason you'll consider a visit to this town. Anawangin is just one of the many secluded coves of San Antonio. Nagsasa has become a popular alternative as Anawangin continues to entertain hordes of tourists. Nagsasa is bigger and has a much picturesque landscape, albeit a bit farther. Both have ashen beaches and a well-worn trail to a viewpoint that offers a fantastic panoramic view of the coves.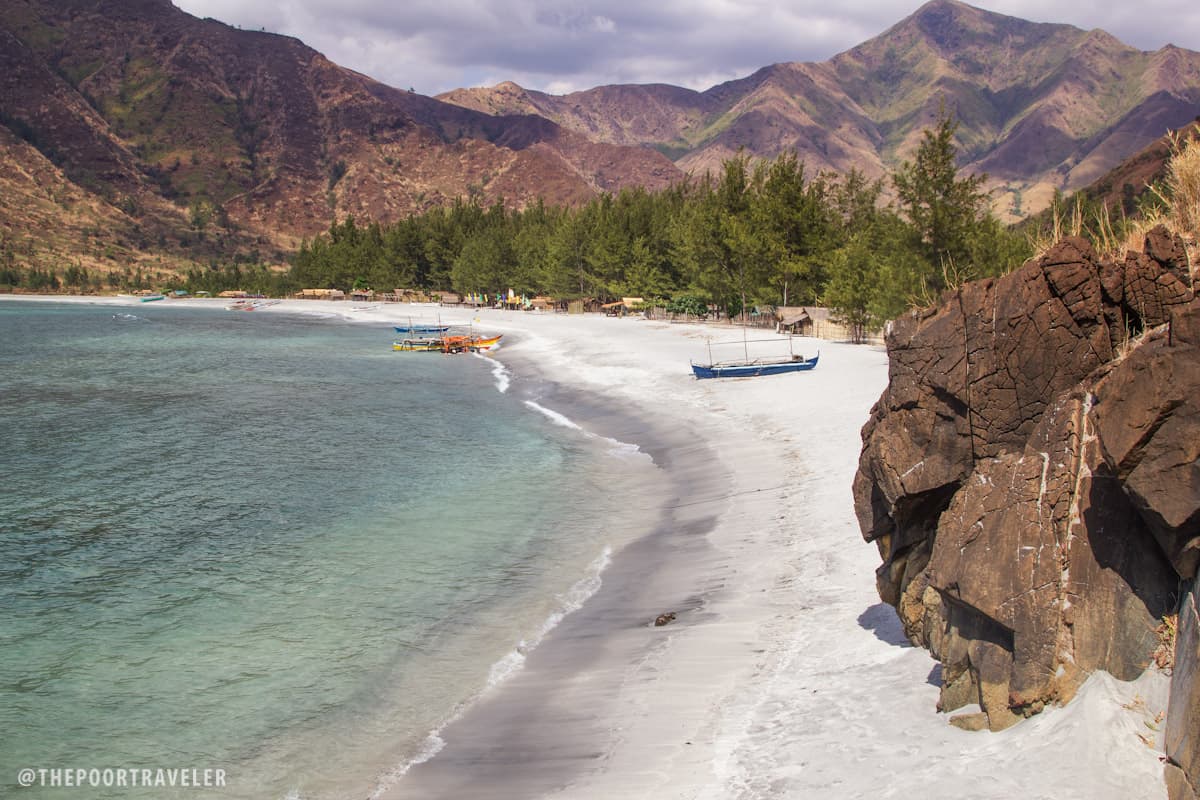 Talisayen Cove is also a good option. Silanguin Cove is the most distant of all beaches and its beach isn't ashen. But these two alternatives offer a much quieter, more relaxing experience.
Read more: Budget Travel Guide to Anawangin and Nagsasa
2. Trek to the beaches!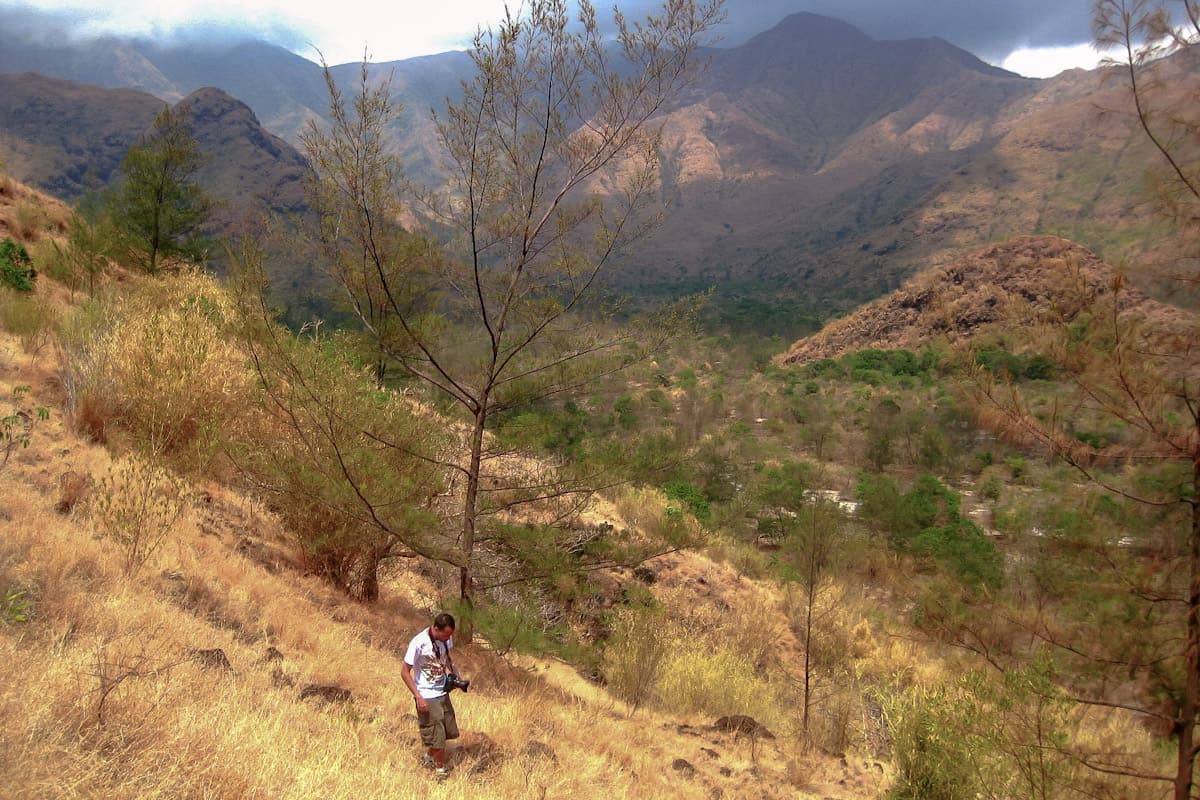 While boat tours are the most popular form of transportation, the beaches can also be accessed by a long trek over the mountains. Anawangin Cove can be reached after a 4-5-hour hike over Mt. Pundaquit (Jump-off point: Pundaquit), while Nagsasa after a 5-6-trek over Mt. Nagsasa from Sitio San Martin, Subic.
3. Sample pinoy kakanin at San Antonio Market.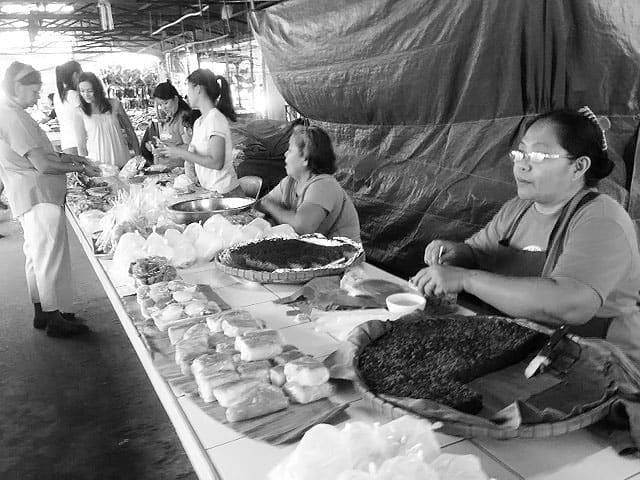 On your way to the beaches (before the tour), you might want to pay a visit to the town's public market to shop for food especially if you're staying there overnight. While you're at it, drop by the section of the pinoy kakanin section of the market and grab some sapin-sapin, suman, nilupak, and more!
4. Camp out!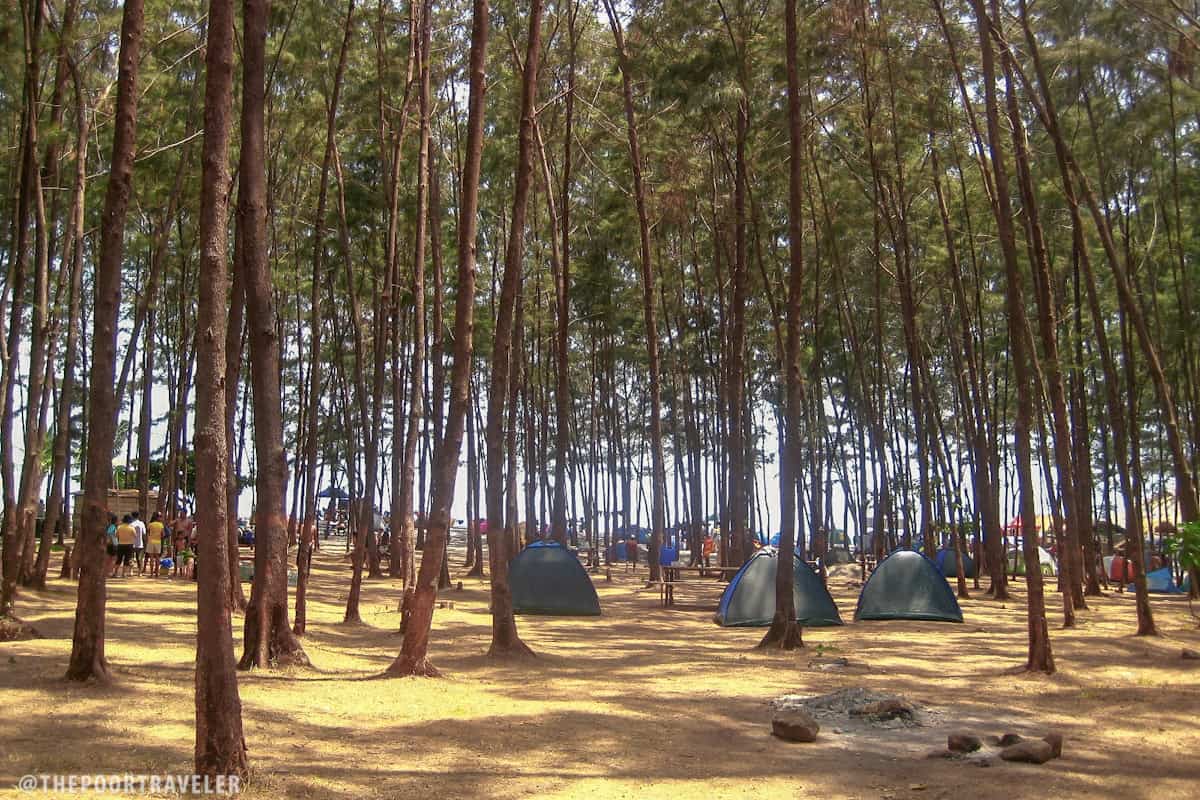 There are plenty of accommodations in Pundaquit, but camping is the best way to experience the back-to-basics vibe of the place. Anawangin in particular morphs into a tent town especially during peak season. There are restrooms around (might not be for the picky ones). But make sure you have bring food.
Read more: Overnight Camping at Anawangin
5. Take a dip at Nagsasa Falls.
Half an hour away from the shore of Nagsasa is a small cascade. It's not much for a waterfall, but its cold freshwater offers a refreshing soak after a whole morning of swimming and basking in the sun! You will probably need a local guide if you're a first-timer. Fee is P30 per person.
6. Watch the stars.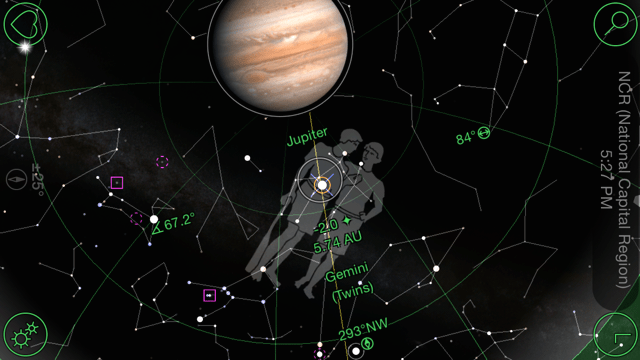 With not much light to block your view of the skies, do not let the night pass without a good look at the stars. (You won't see this as many stars in Manila!) If you own a smartphone, you might want to install Google SkyMap (Android) or GoSkyWatch (iPhone/iPad) for a better stargazing experience.
7. Climb to the top of Capones Lighthouse.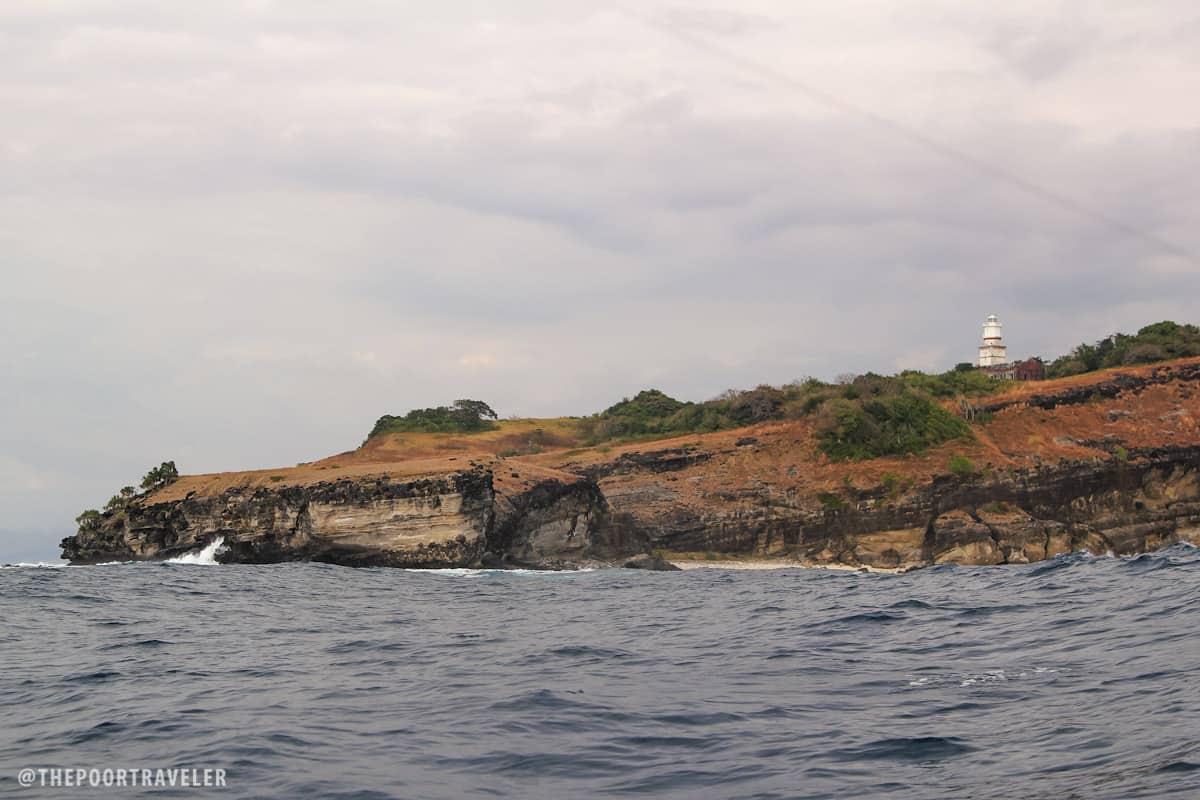 The Capones Island Lighthouse is a historic beacon perched atop a cliff. Together with Camara Island, it is a popular island-hopping sidetrip destination. Visitors may enter the building and climb to the top of the tower. The lighthouse guides vessels to and from Subic Bay and Corregidor. Rocky Camara Island, just opposite Capones, is also a good stopover on your way back to Pundaquit.
8. Go fishing!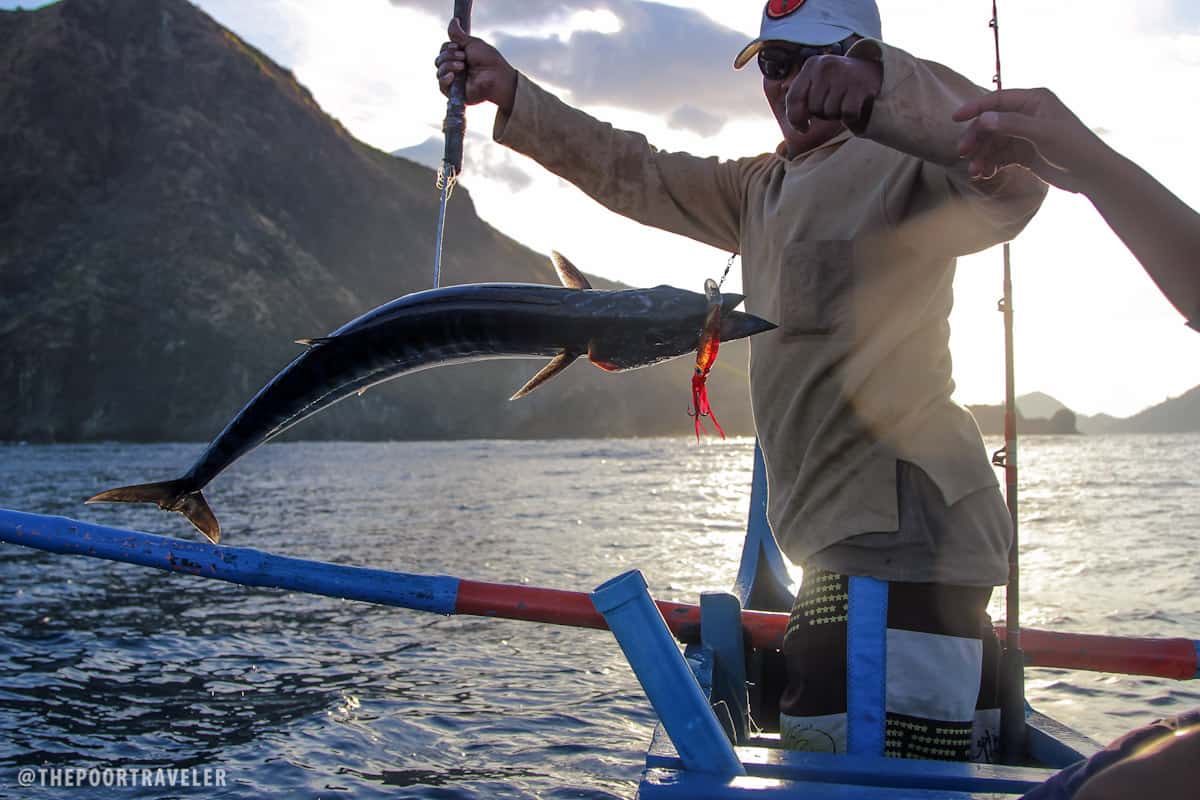 Fishing tours have taken form in Pundaquit as a separate activity or as an add-on to the island-hopping tours. The waters surrounding San Antonio are brutal, but it is also incredibly bountiful. You may opt to fish on your way to the beaches. Just tell your boatman beforehand.
Read more: Fishing at Silanguin Cove
9. Catch the sunset.
San Antonio faces the rough West Philippine Sea. You can catch the glorious Zambales sunset, which is especially magnificent from Pundaquit Beach where the sun could be seen diving in between the silhouettes of the islands of Capones and Camara.
10. Admire the town's cultural heritage at Casa San Miguel.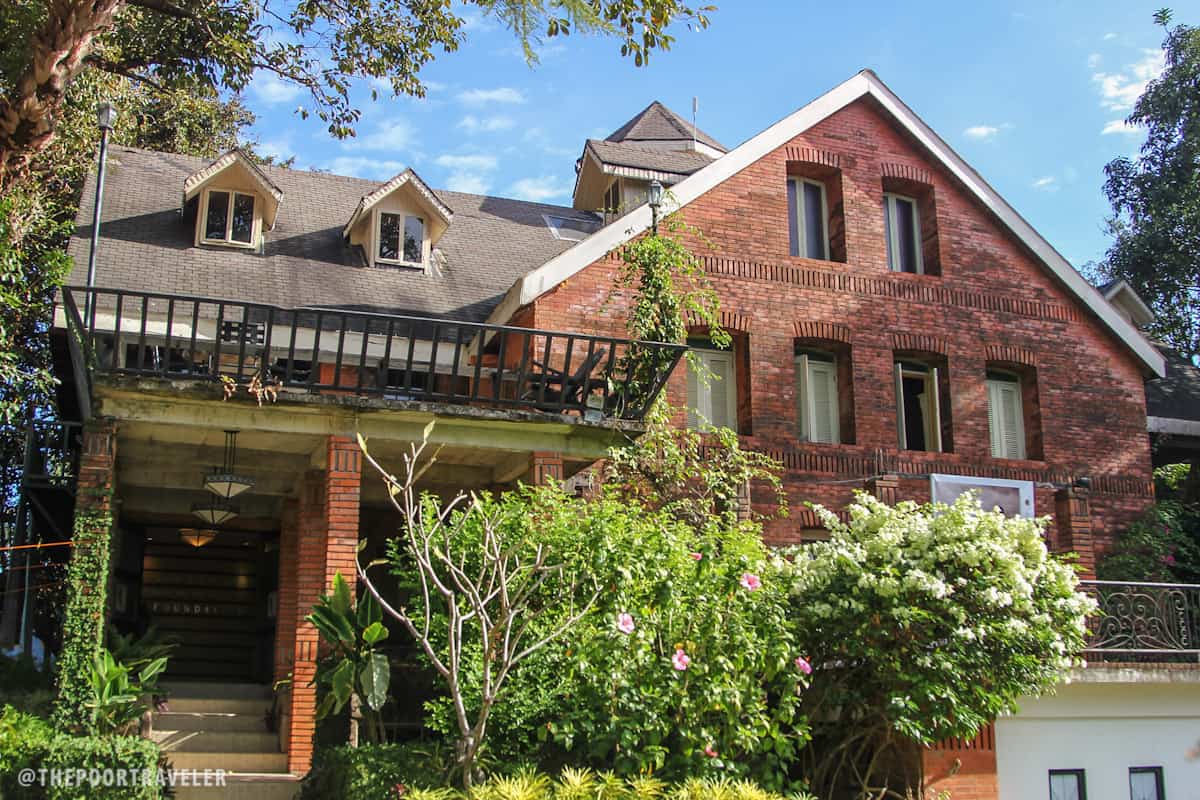 Casa San Miguel aims to showcase the musical, artistic, and cultural heritage of San Antonio. Since its completion in 1921, this family retreat house in a 15-hectare mango orchard has sheltered and nurtured generations of talent including acclaimed concert violinist Alfonso "Coke" Bolipata. In 1993, he established the Casa San Miguel Foundation, which aims to "integrate culture and community development" in Zambales.
Read more: The Museum of Community Heritage at Casa San Miguel
How to get to San Antonio, Zambales: Travel by bus (Victory Liner) to Iba and get off in front of San Antonio Market (P250-270). Ride a tricycle to Pundaquit (P30). Boat tours cost P1000-P2500 for a return trip, depending on your destination. Anawangin is cheapest; Silanguin the most expensive.

LIST OF EXPENSES:

Entrance Fees: Silanguin P150, Anawangin Overnight Fee P100
Bus Fare (Manila-San Antonio): P250
Tricycle Fare (San Antonio-Pundaquit): P60 per 2 pax, or P30 per pax
Boat tour:
Anawangin Cove only: P1000
Anawangin Cove + Capones + Camara Island: P1500
Nagsasa Cove only: P1500
Nagsasa Cove + Capones + Camara Island: P2000
Silanguin Cove + Capones + Camara Island: P2500