When I hopped into the gondola to go down to the city center of Zhangjiajie, I was thinking of only one thing — the train to Liuzhou.
I stayed way too long at Tianmen Mountain National Park. I did not notice the time pass. Blame the countless incredible sights at Tianmen. I probably spent much of the time picking my lower jaw up off the floor. Earlier that morning, I was thrilled with the idea of a 28-minute cable car ride. But pressed for time going back down, I just wanted it to be over quick. Twenty eight minutes is too long for a guy who is paranoid that he would miss the last train of the day.
All that changed with one westward head turn. The sunset had begun.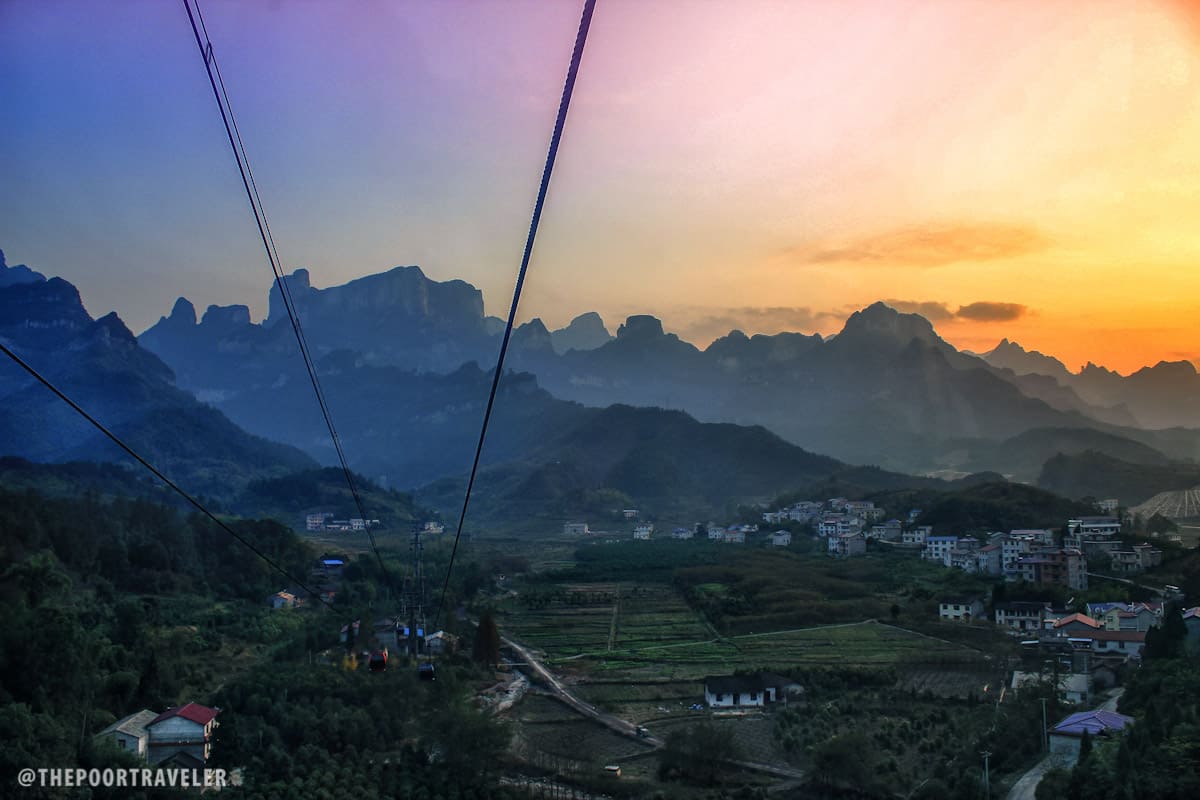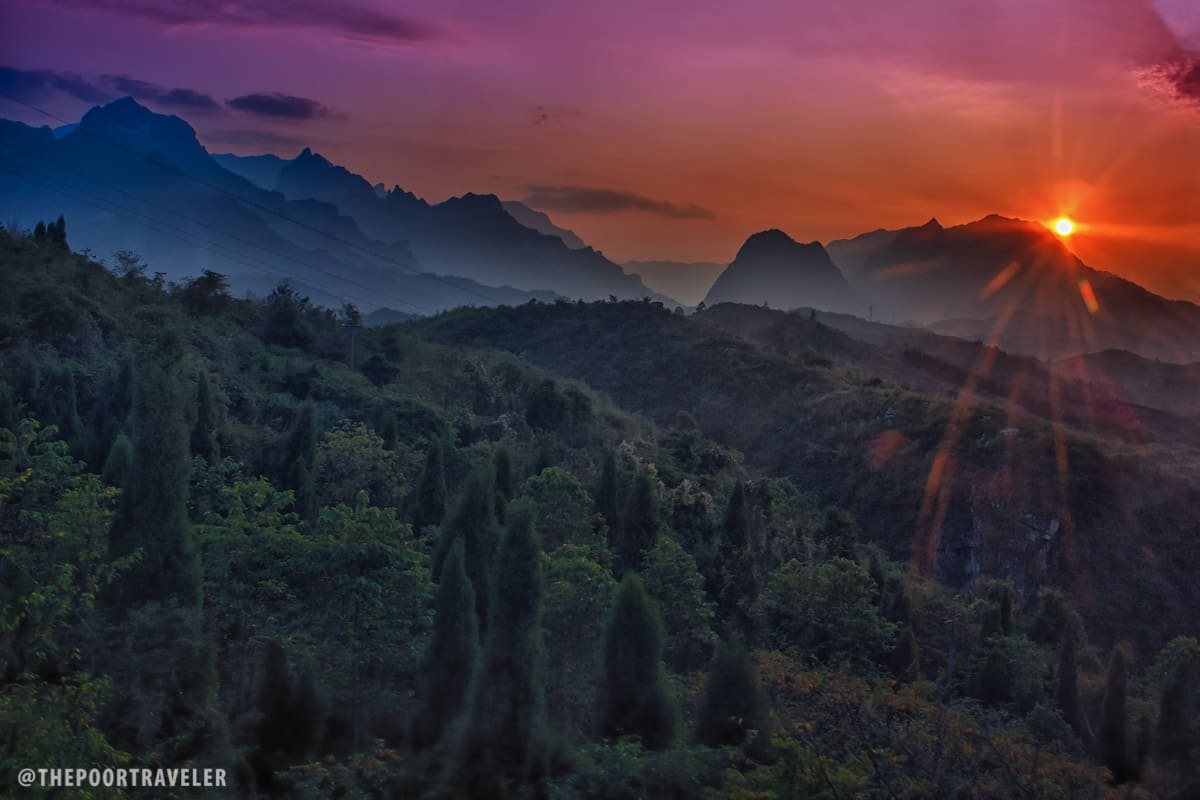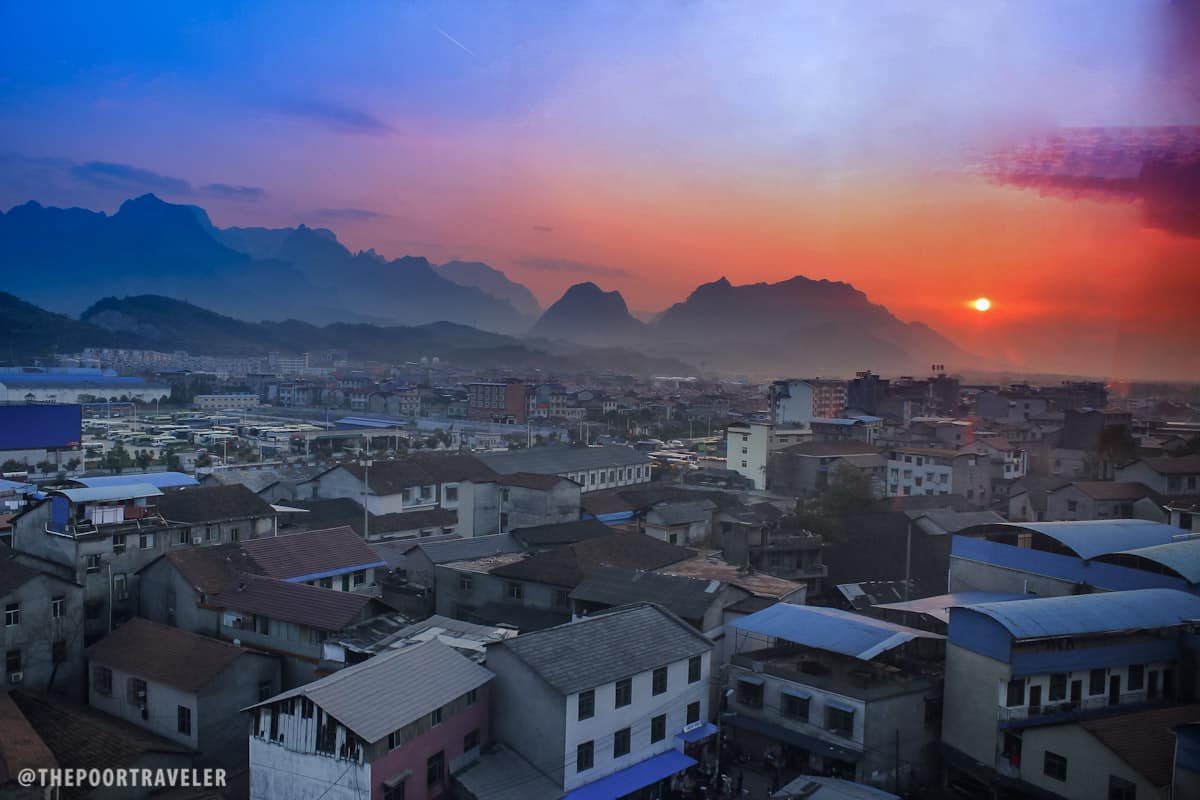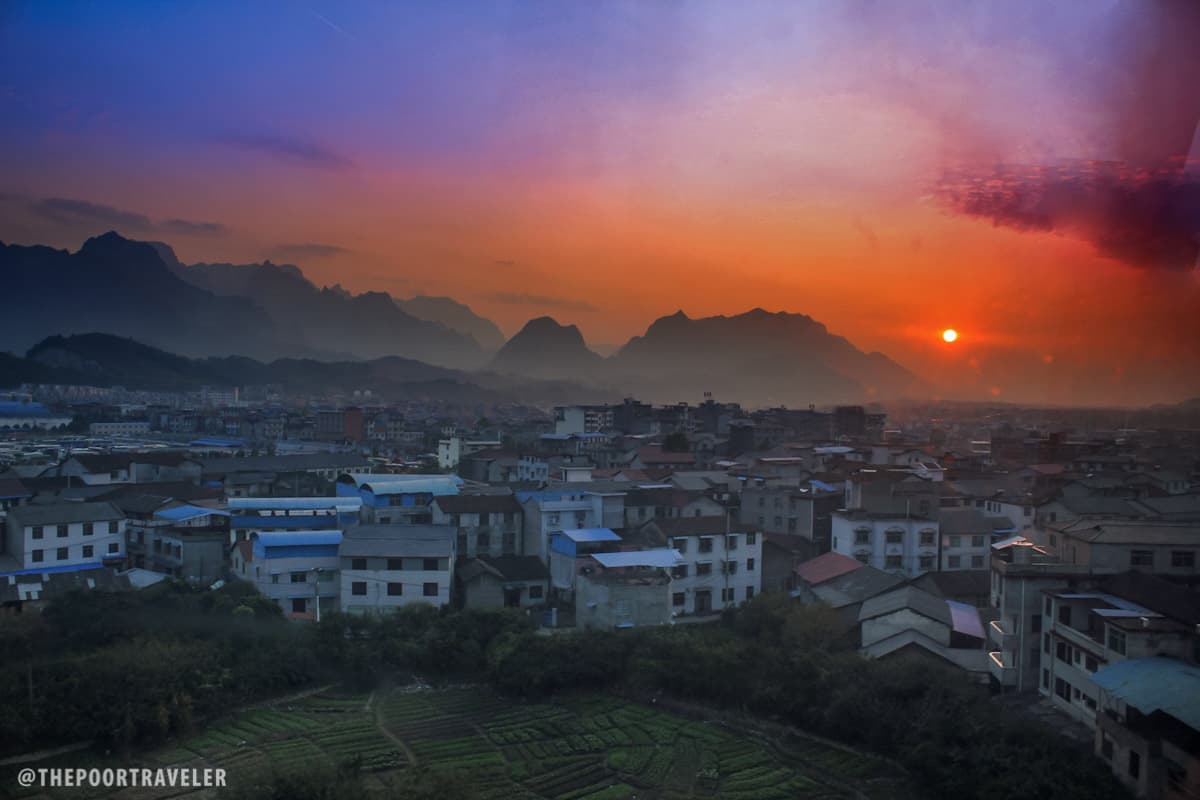 Tian Men Shan Cable Car
Tian Men Mountain National Park,
Zhangjiajie, Hunan Province, China

Admission Fee: CNY 258 (inclusive of cable car rides)
Opening Hours: 8am-6pm (4pm last admission)

How to get to Tianmen Mountain: The nearest aerial gateway is Zhangjiajie Airport, but visitors from the Philippines may fly via Kuala Lumpur (AirAsia) to Wuhan or Guilin. From Wuhan, take a 9-hour train ride to Zhangjiajie City. From Guilin, board an overnight train to Liuzhou or Changsha then another to Zhangjiajie (total travel time is around 18 hours excluding layovers). From Zhangjiajie Train Terminal, the Tianmen Mountain cable car station can be reached on foot (around 10-15-minute walk).