I have taken cable car rides only six times in my life (including the Jewel Box in Singapore and Panorama Langkawi in Malaysia), but the Tianmen Shan Cable Car is by far the most scenic and the most unforgettable.
Tianmen Shan Cable Car ferries visitors from the city center of Zhangjiajie (Hunan Province) to the Air Garden, perched on the summit of Tianmen Mountain. Straddling a distance of 7,455 meters (7.45km), it is  often touted by tourism publications in China as the "longest cable car ride in the world," but in reality, it needs to be qualified as the "longest passenger cableway of high mountains." It takes a total of 28 minutes to cover the entire distance.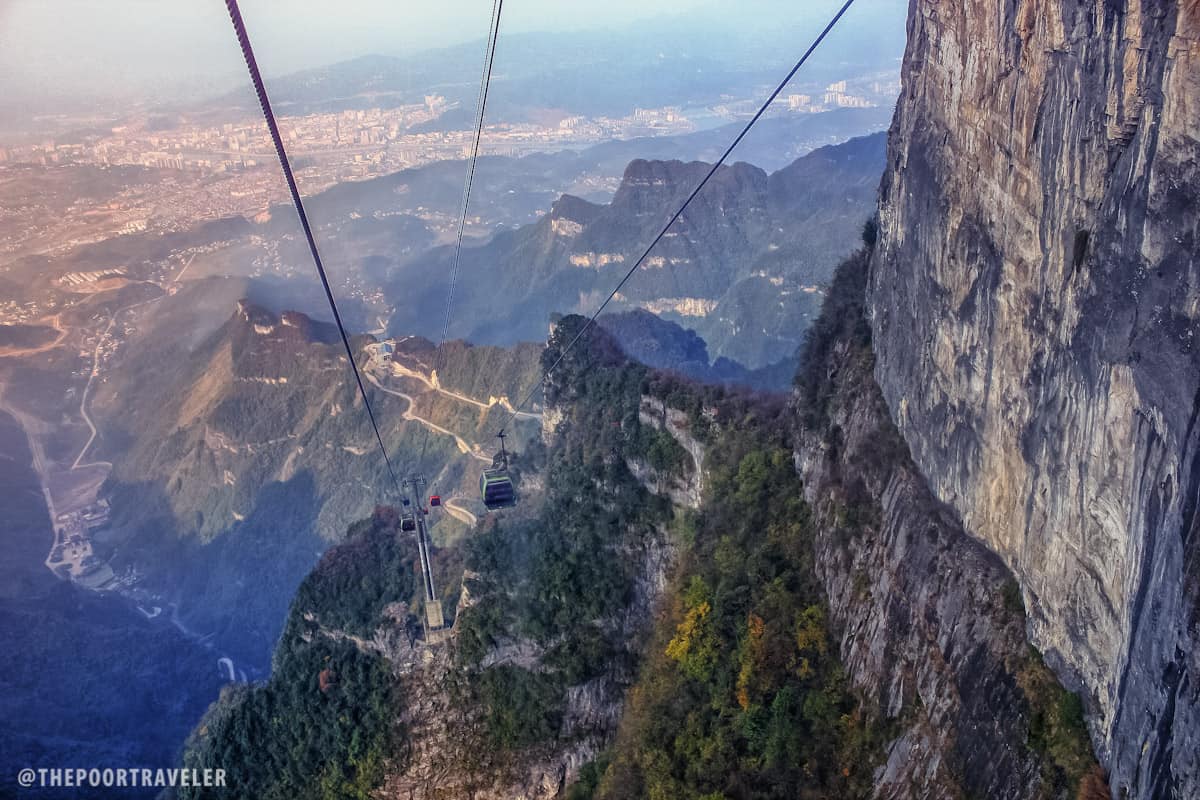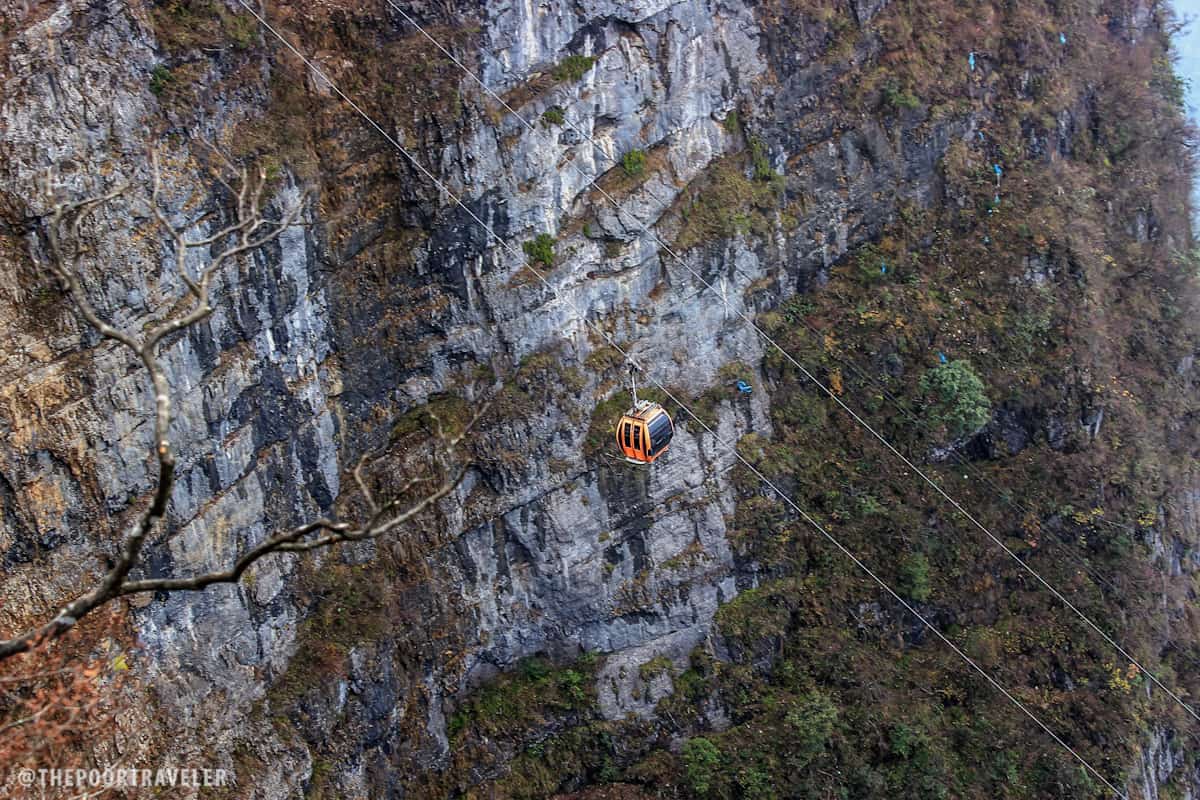 But its length isn't the only thing that it has under its belt. Tianmen Mountain towers at 1279 meters above sea level, and the cableway's steepest gradient is 38 degrees, just a tad less than Panorama Langkawi.
That's not the best part, either! For 28 minutes, the ride bombarded me with spectacular views after spectacular views of one of the most beautiful mountain in the world! Natural wonders and man-made attractions compose a stunning landscape, the kind that I previously thought existed in fairy tales. On the way to the top station, I had a good view of the Tianmen Cave, a massive natural cave that is often dubbed the "Gateway to Heaven"; the Heaven-Linking Avenue, a dangerous 11-km road that turns 99 times; the karst ridges of a mountain range that looks like the spine of a sleeping dragon; and one of the most gorgeous sunsets I had ever seen.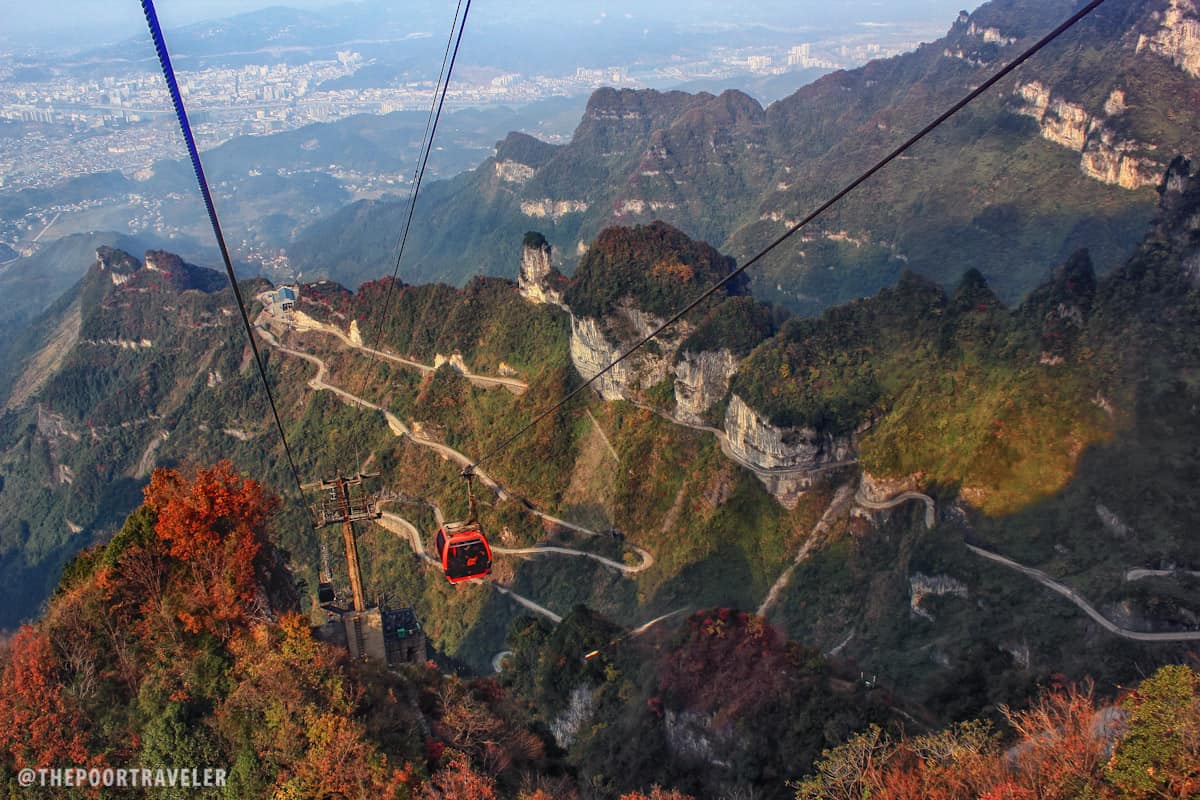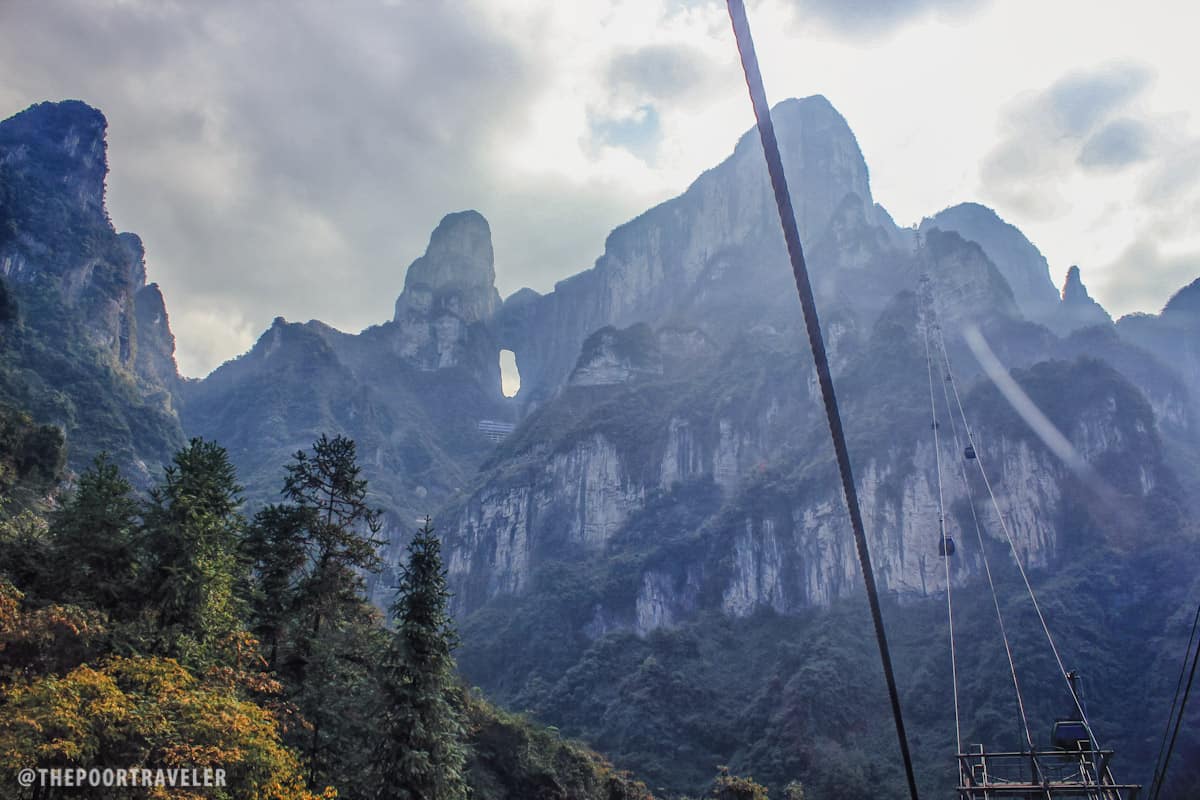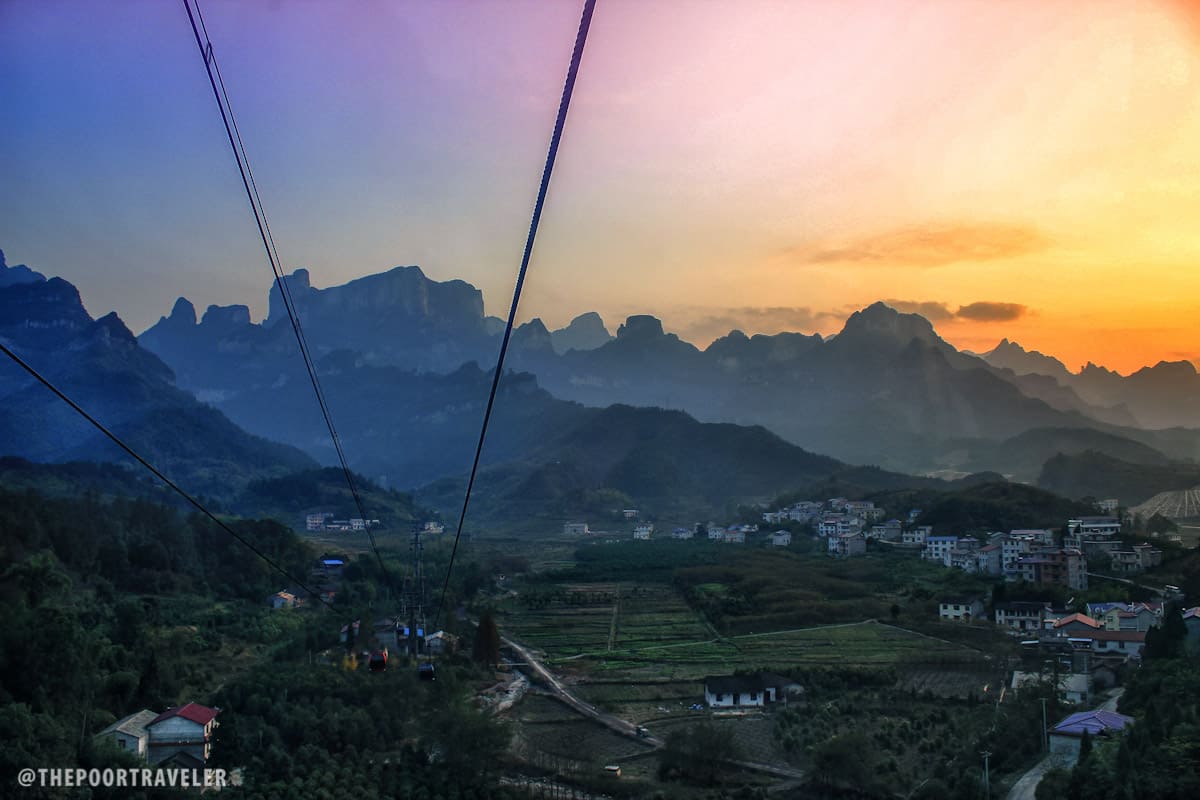 Tian Men Shan Cable Car
Tian Men Mountain National Park,
Zhangjiajie, Hunan Province, China

Admission Fee: CNY 258 (inclusive of cable car rides)
Opening Hours: 8am-6pm (4pm last admission)

How to get to Tianmen Mountain: The nearest aerial gateway is Zhangjiajie Airport, but visitors from the Philippines may fly via Kuala Lumpur (AirAsia) to Wuhan or Guilin. From Wuhan, take a 9-hour train ride to Zhangjiajie City. From Guilin, board an overnight train to Liuzhou or Changsha then another to Zhangjiajie (total travel time is around 18 hours excluding layovers). From Zhangjiajie Train Terminal, the Tianmen Mountain cable car station can be reached on foot (around 10-15-minute walk).