A more detailed, updated version of this article can be found here:
Anawangin Cove Travel Guide
Nagsasa Cove Travel Guide
2011 • 9 • 2
The beaches of San Antonio, Zambales, are a perfect proof of many cliches we've heard before — the rainbow after the storm, the light at the end of the tunnel, the Phoenix reborn and rising from the ashes. Cliche but true.
Who would have thought that the beautiful Anawangin and Nagsasa Coves were made by a disaster a couple of decades ago? They say that these beaches used to be rocky but Mt. Pinatubo dumped a good amount of volcanic ash that the place was absolutely unrecognizable. Years later, agoho trees started to grow, creating an evergreen forest of what seems like pine trees.
It's like Baguio and Boracay in one place. This dark yet inspiring history makes Anawangin and Nagsasa very, very special. It is a reminder to everyone of the sheer beauty — and immeasurable power — of nature.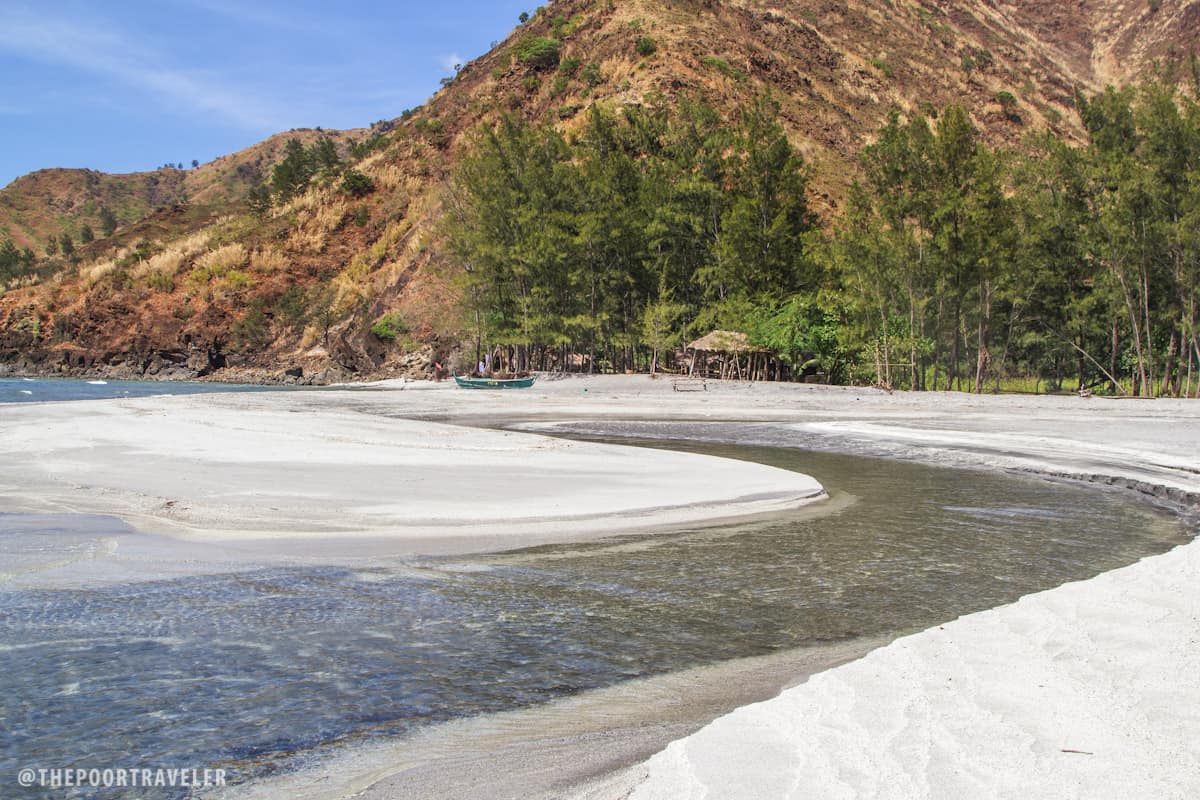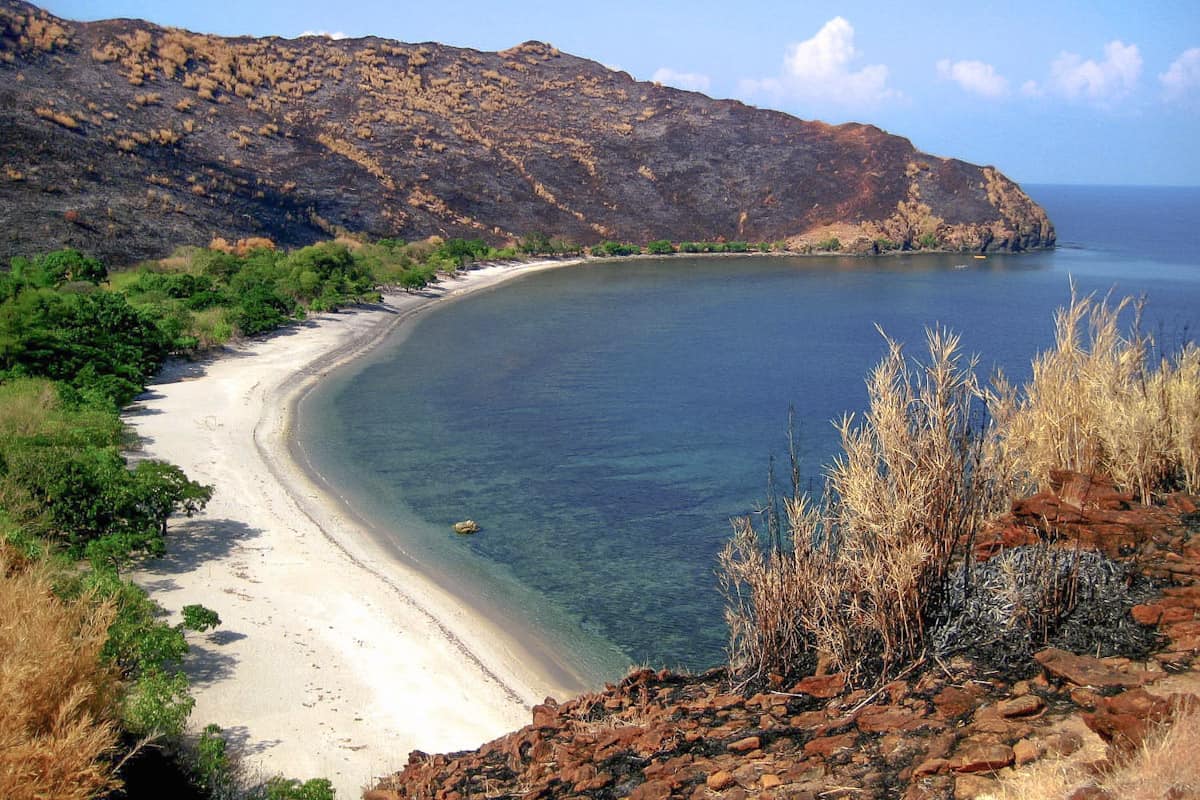 WHAT'S COVERED IN THIS GUIDE?
How to Get to Anawangin or Nagsasa
Barangay Pundaquit is the jumpoff point to the ashen beaches of San Antonio.
From Manila, catch a Victory Liner bus bound to Iba, Zambales, and get off at San Antonio Public Market (P250).  Alternatively, you may also travel by bus to Olongapo City, and then board another bus to San Antonio.
Take a tricycle to Pundaquit (P60 per 2 pax, or P30 per pax).
In Pundaquit, rent a boat to Anawangin or Nagsasa Cove.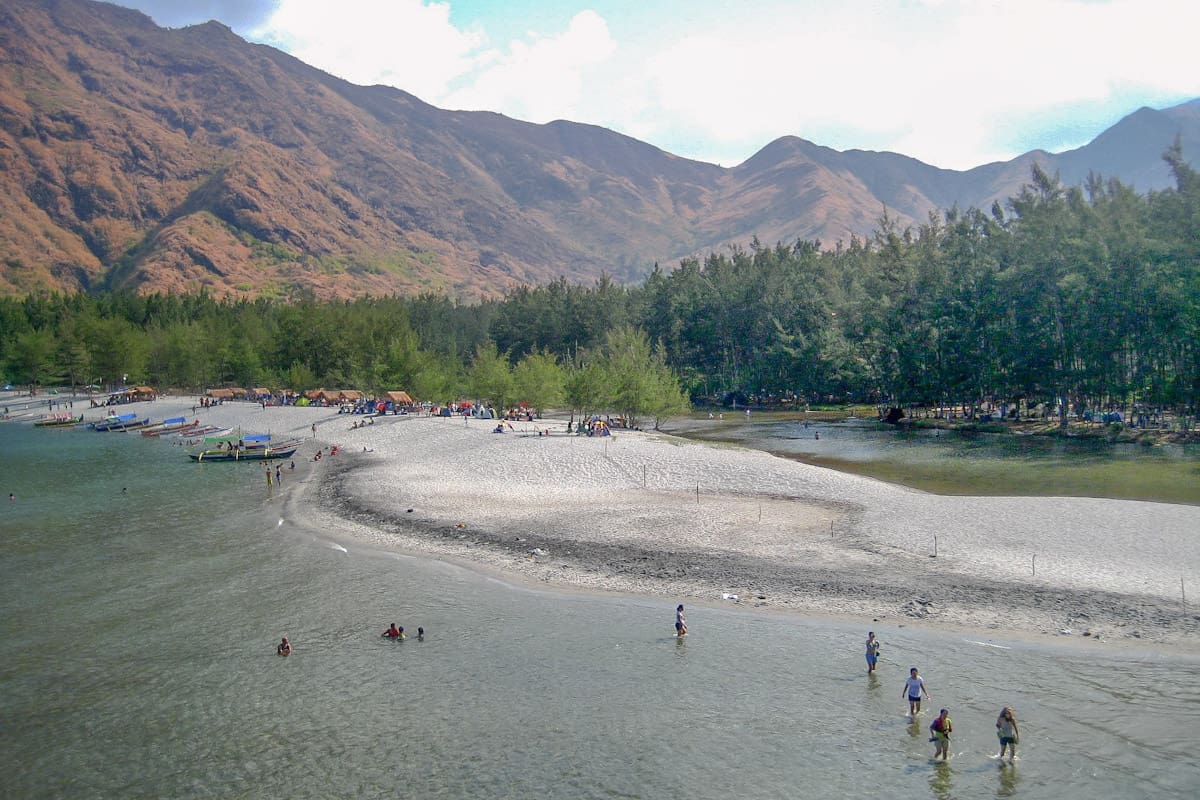 Trekking is also a good option. Anawangin Cove can be reached after a 4-5-hour hike over Mt. Pundaquit (Jump-off point: Pundaquit), while Nagsasa after a 5-6-trek over Mt. Nagsasa from Sitio San Martin, Subic.
Boat Rental and Tour Rates
Here are the rates of round trip boat rentals and day tours (as of February 2014):
Anawangin Cove only: P1000
Anawangin Cove + Capones Island + Camara Island: P1500
Nagsasa Cove only: P1500
Nagsasa Cove + Capones + Camara Island: P2000
Silanguin Cove + Capones + Camara Island: P2500
Note that the figures above are per boat, which means it will still be divided by how many you are in the group. A boat can ferry up to 4 passengers.
Many tour operators also offer packages that already include transfers, food at camp, tents, entrance fees, and boat rental.

Where to Stay in San Antonio, Zambales
Camping is the name of the game in Anawangin, Nagsasa, and Silanguin Coves. Unless you're on a packaged tour, you must bring your own tent.
Overnight camping fee: P100.
Entrance fee (if not staying overnight): P50
If you're not really the camping type, you might want to consider checking in at a resort or inn in Pundaquit proper.
Preparing for a Camping Trip
If you decide to stay overnight at the beach, here are some tips you might want to consider: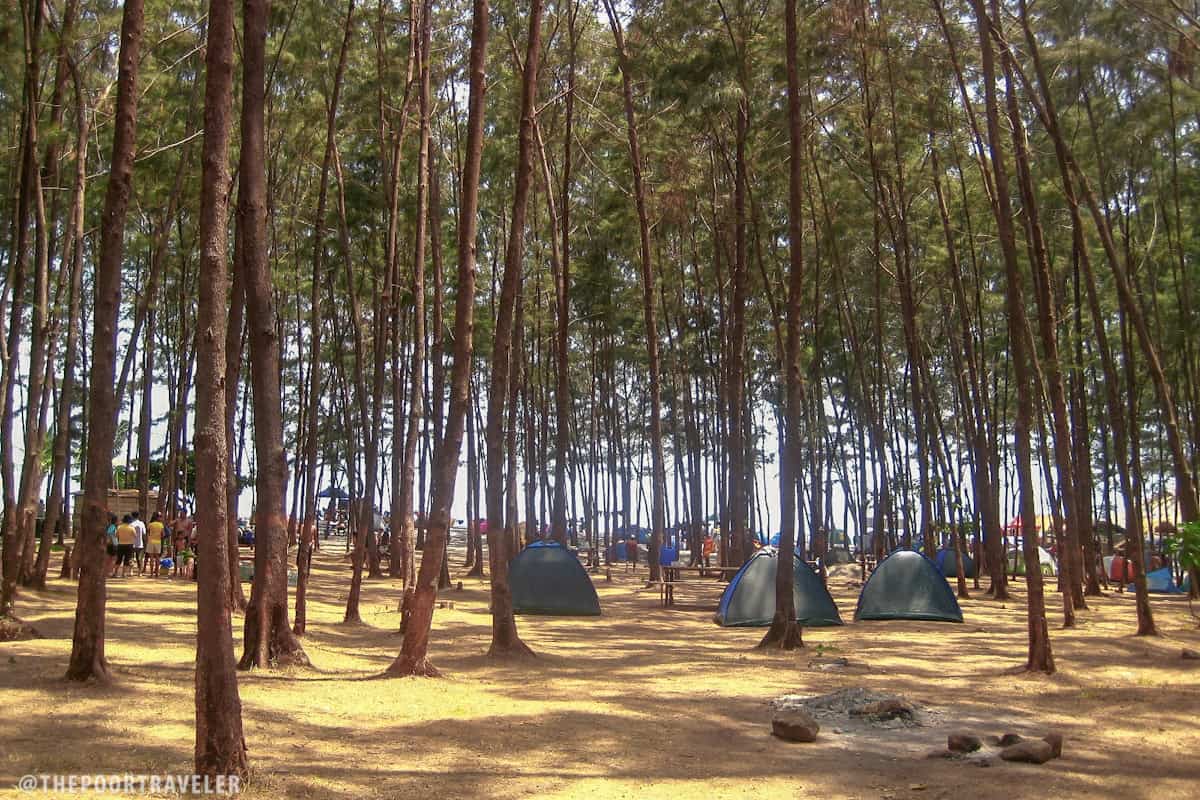 Tents. Ask your friends. One of them might just own a tent that you can borrow. A medium-sized tent can accommodate up to four people. But if you're the type that protects your personal space so much, you can also limit it to only 3. It is not advisable to rent tents. If you planning on renting a tent for P500 per night, ditch it and just buy one. There are tents available at DIY shops and sports houses for as low as P800. Best part is you get to keep the tent and you won't have to worry about finding one next time.
Food. Bring food items that are easy to prepare. Although there are stores on the beach, expect them to be pricier. Cupped noodles, bread and canned goods are good choices. You can try to bring cooked food but make sure they do not spoil easily as you don't want your buzzkill tummy to ruin the fun. You can also buy fresh ingredients from San Antonio Public Market before the tour and just cook them after. In Nagsasa Cove, paluto services are available.
Water. In secluded beaches, water is gold.
Can/bottle opener and knife. You will need these to open stuff. Opening things with your teeth is impressive but…
Rope. You might need this to create an improvised clothesline so your wet clothes will dry easily.
Flashlight. No electricity, baby.
Mosquito repellent. Avoid mosquito bites and all the diseases that might come with them.
Sunblock. Protect your skin from the sun, of course.
Camera. Anawangin offers not just a good place to swim but awesome scenery that you WILL want to capture.
Also, don't try to bring too many clothes. If you're staying for only a night, bring just enough. Don't forget toiletries.
Places to Visit
Here are some places you might want to check out:
| | |
| --- | --- |
| | |
| | |
| Capones and Camara Islands | Casa San Miguel |
More activities: 10 Things to Do in San Antonio
More Tips
Here are a few more tips to make your time in San Antonio more enjoyable.
Go to market! The San Antonio Public Market sells meat, seafood, and other ingredients at very affordable prices. If you're camping overnight in one of the secluded beaches, this is the best place to get raw or fresh ingredients to be grilled or cooked on the beach. They also have Pinoy kakanin like kutsinta, puto, nilupak, and sapin-sapin.
Have a star guide. If you have a smartphone, download a stargazing app like Google Sky Map for Android and GoSkyWatch for Apple. Limited or non-existent electricity on the beaches make them ideal places to watch the stars!
Expenses
If you're planning an overnight trip at Anawangin Cove with your friends, here are some figures (other than boat rentals) that you might want to take note of. These are not exact amounts. I rounded 'em off.
P251 – Bus fare to San Antonio, Zambales
P30 – Tricycle fare (P60 if you're solo)
P100 – Overnight fee (A friend told me it's now P150, but I was charged only P100 last time I was there)
P50 – Entrance (if you're not staying overnight)
Scroll up for the boat rates
Basically, that's it. To save money, bring your own food or buy from San Antonio Public Market. And as said above, if you're planning to rent a tent, forget it. Just borrow from a friend or buy one.