Let me talk about my college friend Mimay. To be honest, it's weird that I call her a "college friend." Although we shared the same batch, same college org and even same classes, we weren't really close in college, looking back. She was busy doing theater while I was busy being emo. It was after graduation that we really became friends. While I was busy avoiding going home — I hated my apartment that time — she was busy stalking a barista at a cafe just around the block. That was when we started hanging out together and got close. A year later, she moved to California for good. Goodbye, cafe buddy.
But last summer, Mimay decided to come home, to the Philippines, with her American boyfriend. As a "welcome back" treat, we planned to spend a weekend out of town with my other college friends. Initially, they wanted Puerto Galera or Batangas, but eventually, we all agreed that Anawangin Cove in Zambales was the best choice since none of us had been there before.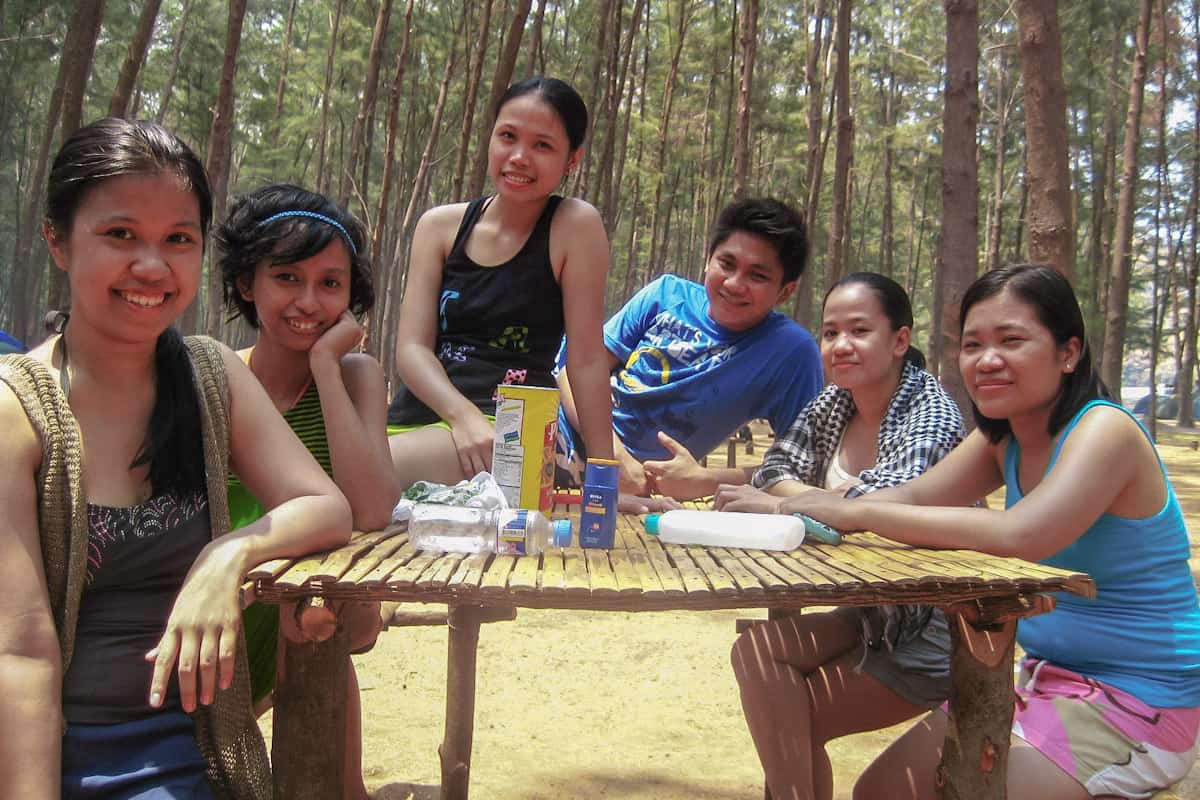 WHAT'S COVERED IN THIS GUIDE?
Into the Woods, Up to the Peak
When we arrived at the crescent-shaped paradise, the first thing we did was pitch our tents. The place was packed! It was a summer weekend and the beach was a bit crowded. There were tents everywhere! We chose a spot somewhere deeper in the forest, close enough (but not that close) to the restrooms, and not very close to the beach. We really enjoyed being surrounded by tall trees.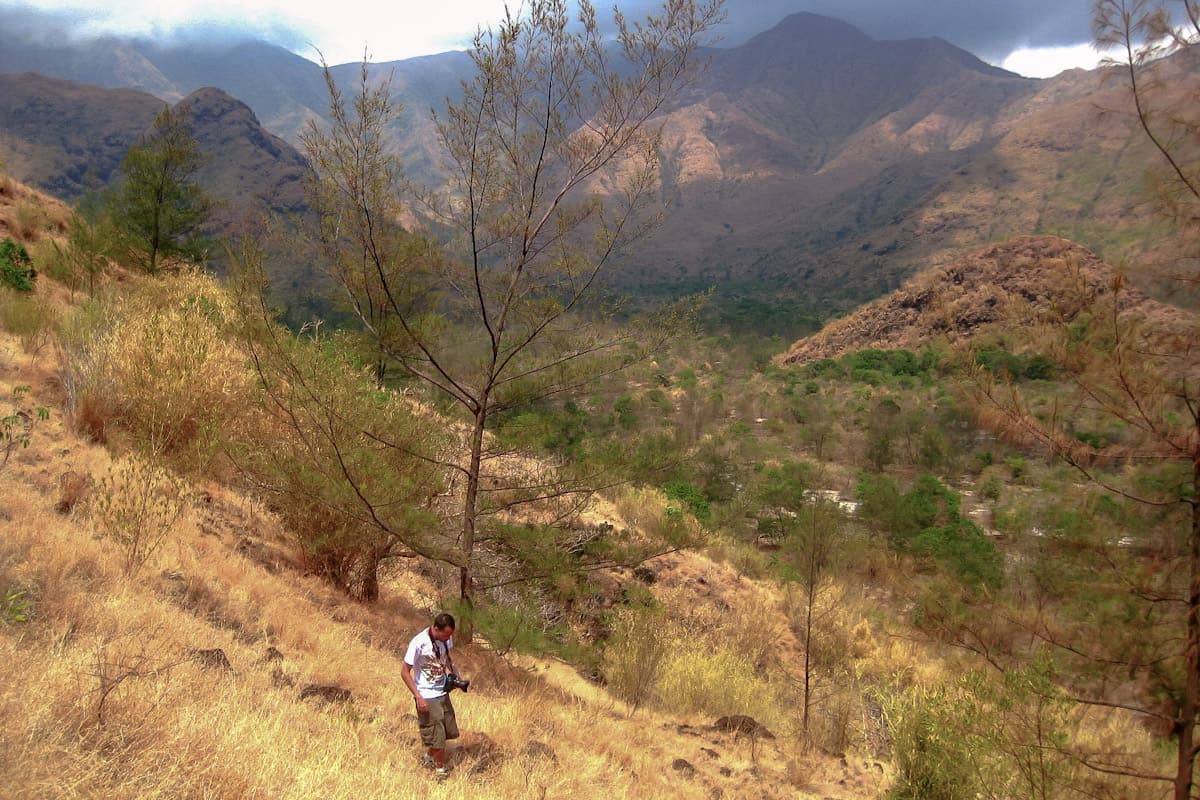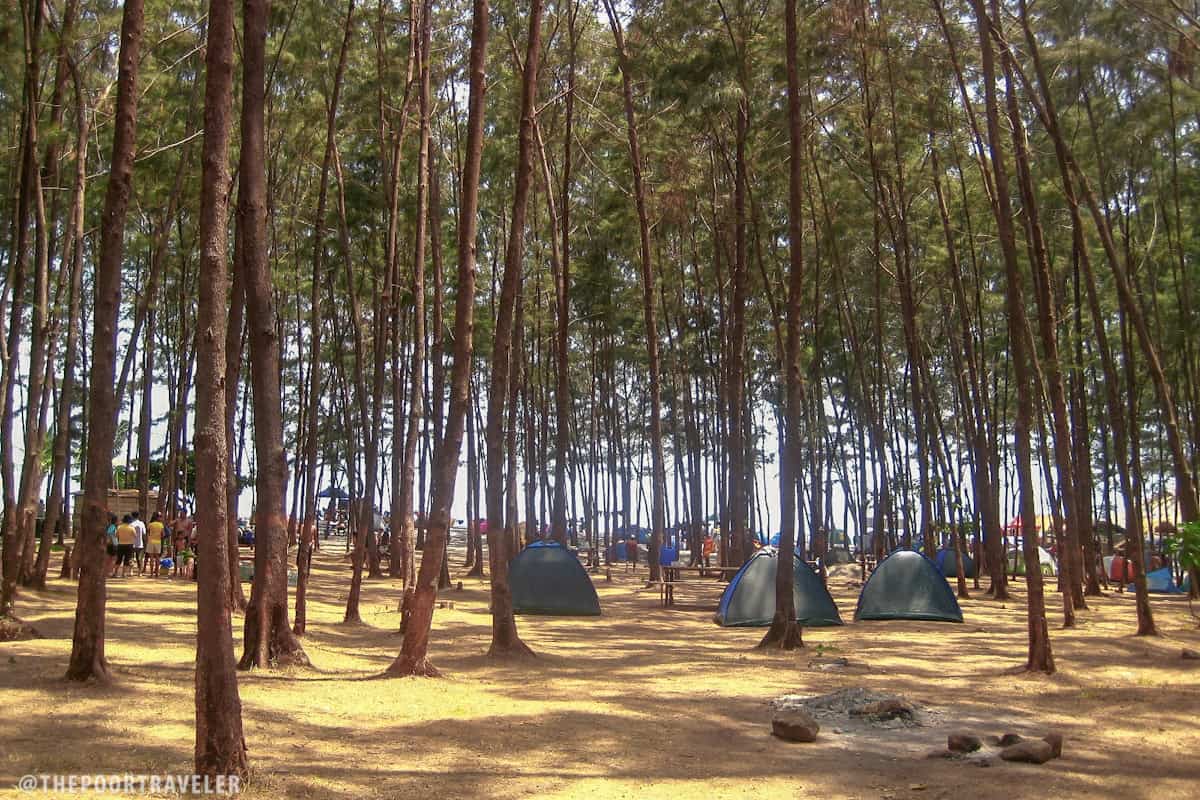 After settling down, we decided to walk deeper into the woods. We saw a dried-up riverbed (?) and followed it inland. I don't know what we were thinking then. We just wanted to explore the woods. At one point, we ditched the river and found ourselves braving the thick bushes and climbing all the way up to the summit of a hill. We did not follow any trail, we just crazily made our own. The view was FANTASTIC.
After enjoying the view for 30 minutes more or less, we all agreed it was time to go down and enjoy the beach. We were also growing worried of Mike, our friend's American boyfriend as his sunburns were getting worse by the minute.
---
Swimming!!!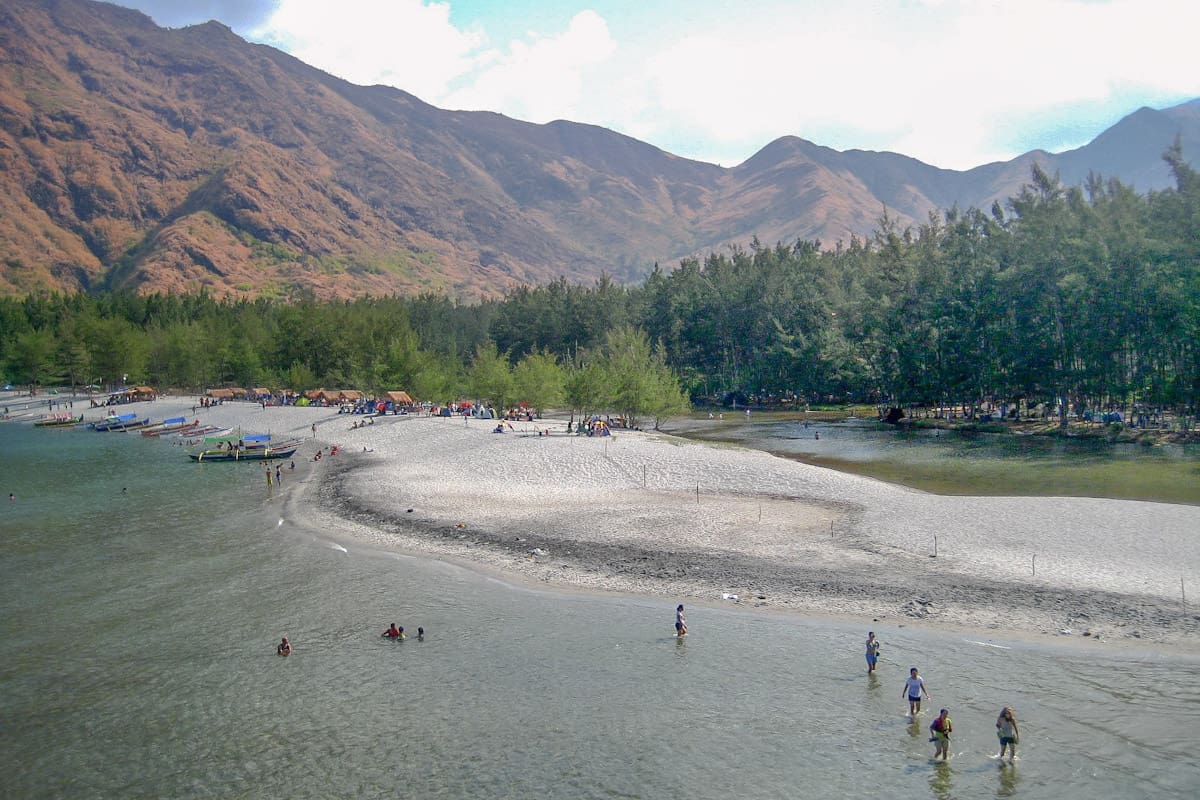 Of course, the main course. We waited until the sun was just about to set when we took a dip! From afar, the water looked gentle but the waves were quite strong at the time. (Or maybe I was just weak.) But it was fun! The water was clear and the sand was off white (I'll be lying if I tell you it's Boracay white) but it's still very pretty! The combination of white sand and crystal clear water with Agoho trees on the background is what makes this place one-of-a-kind!
We stayed soaked in the Anawangin waters for more than 2 hours.
Anawangin Cove: View from the Top
After swimming, the group headed to a hill where tourists seem to be drawn to. Apparently the hill is a fantastic viewpoint as it offers a magnificent view of the entire cove. We followed the other tourists and made our way to the peak! It was a 15-minute hike, at least.
It was not an easy climb but it was definitely easier than our unplanned climb that morning. Nonetheless, the view at the top was oh-so-worth it! And so, as always, camwhored away!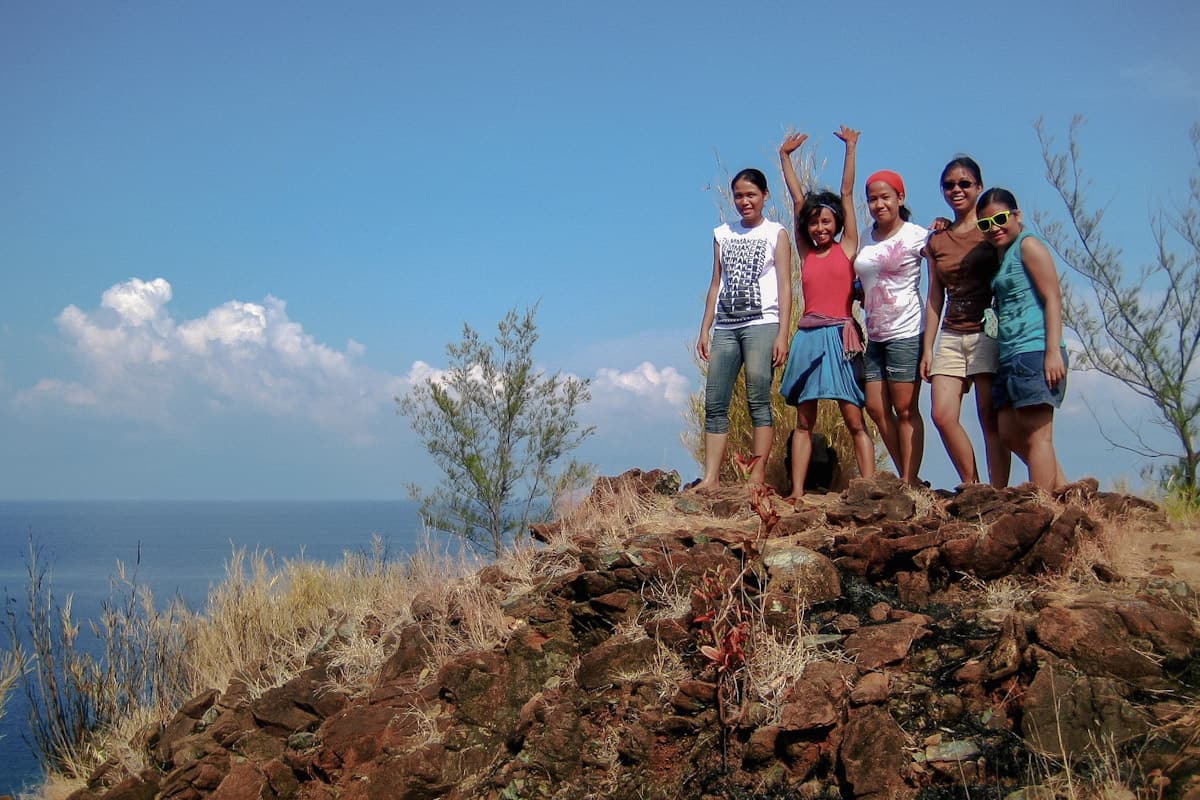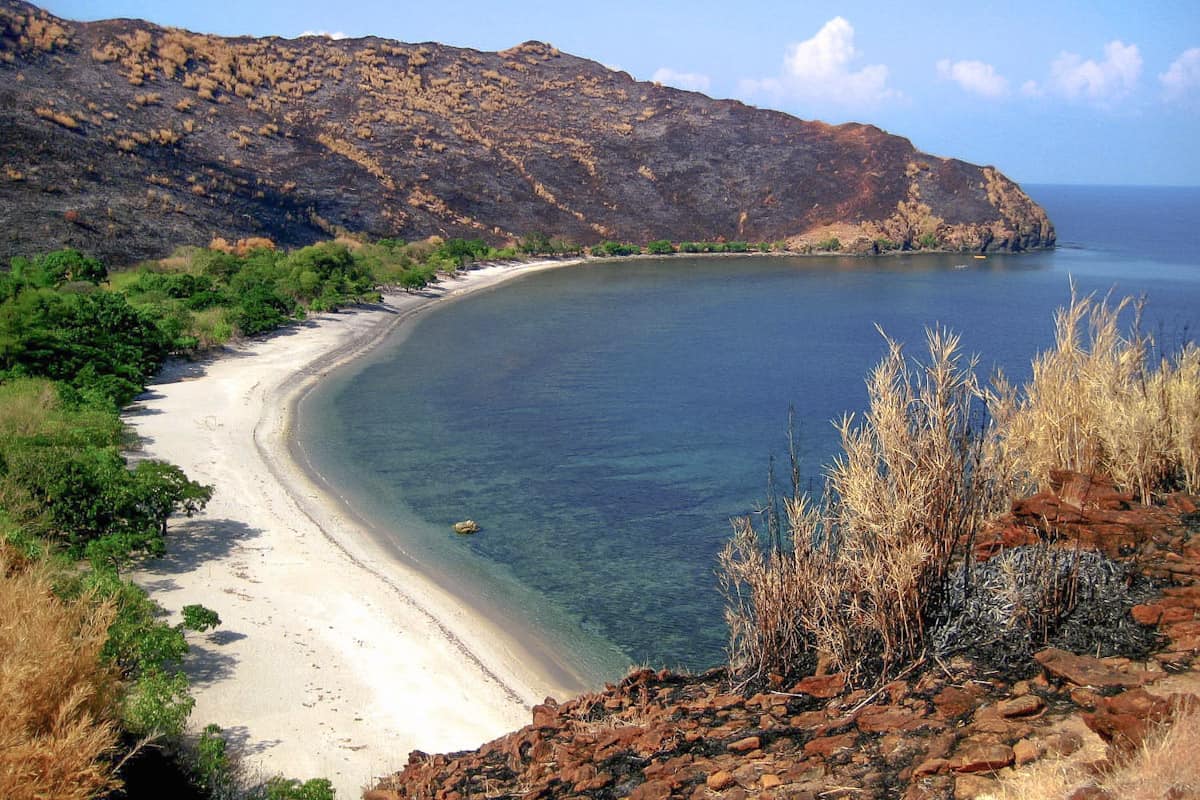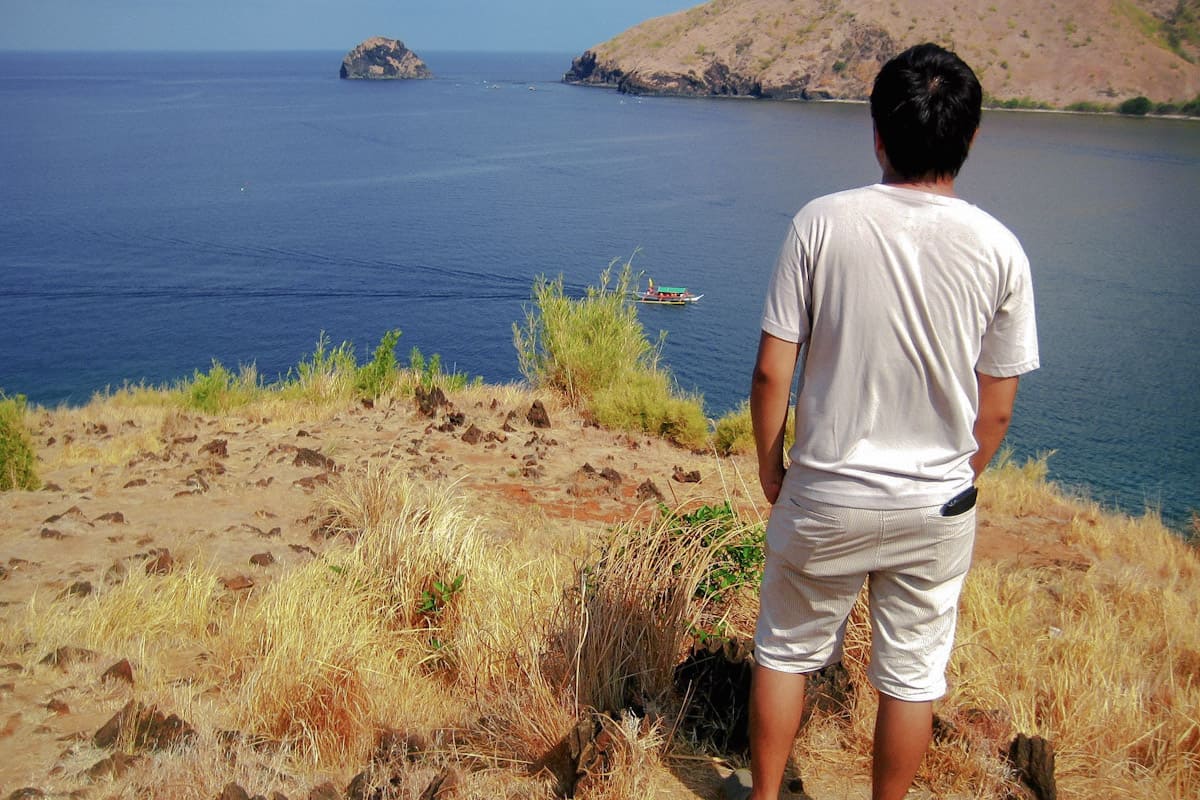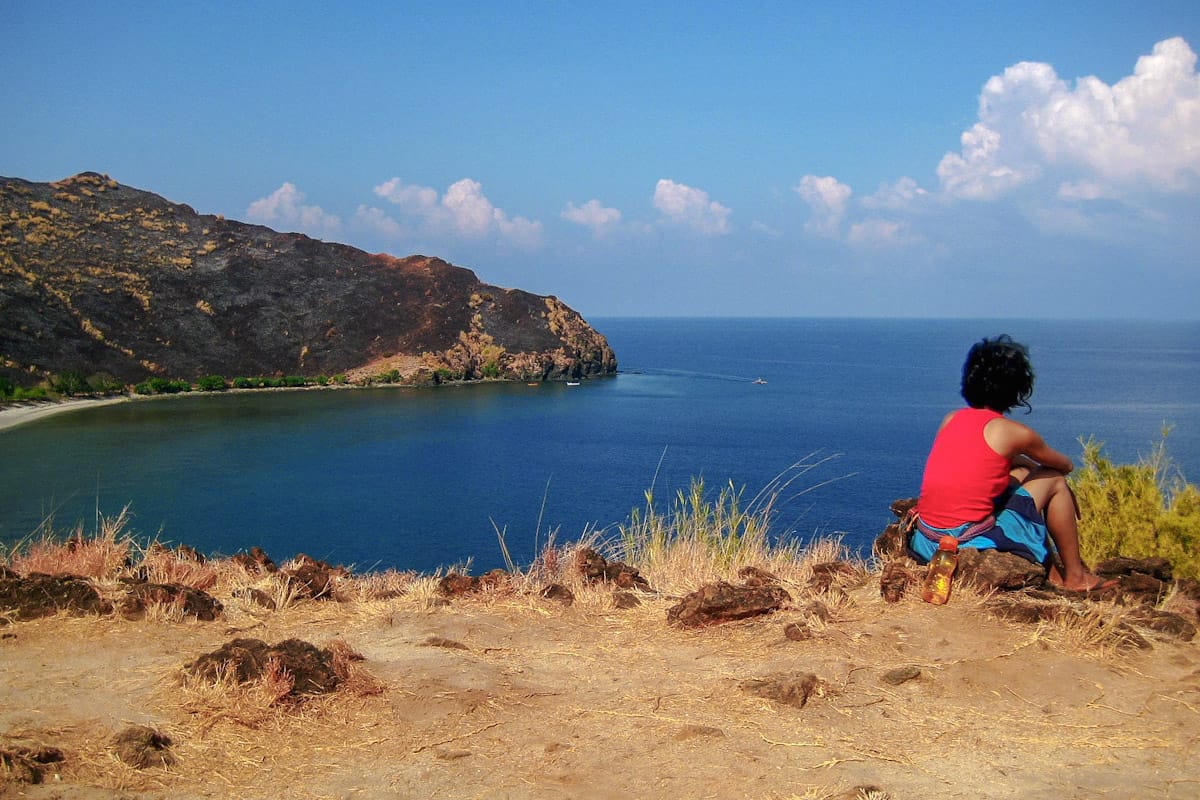 Going downhill was much more difficult! But it was on our way down when we noticed there was a lake down there.
---
Anawangin Cove at Night
Although Anawangin is gorgeous in the daylight, it also fosters a rewarding atmosphere at night albeit challenging at first. The biggest challenge, of course, is the lack of electricity in the area. Your flashlight will be your bestfriend. Note that creating bonfires is prohibited!
At night, when the beach is covered in darkness, we chose to lie on the beach and watch the stars. Since there were no artificial lights, the stars were much more visible (and playful) that night. It was a good moment to reflect and think. It was a special opportunity to just relax and get lost in the beauty of the heavens. That night, we shared stories, exchanged secrets and enjoyed one another's company. It was a night to remember.
Posted: 2011 • 9 • 2
---