2011 • 7 • 11
There was a knock on the door. It was Arvee, a member of the Punta Bulata staff, informing us that the boat had just arrived, ready to pick us up.
"Are you sure it's safe to go now?" The rain seemed to be getting heavier and the waves stronger. Honestly, my two friends Celine and Ronnie and I had been having second thoughts. We were not sure whether we wanted to brave the downpour and the waves to go to Danjugan Island. But we figured that the 4 hours of travel time from Bacolod to Cauayan would be pointless if we chose not to push through with our daytrip. But as it would turn out, we would miss so much had we chosen otherwise. Our visit to Danjugan Island was the highlight and the most memorable part of our Negros Occidental trip.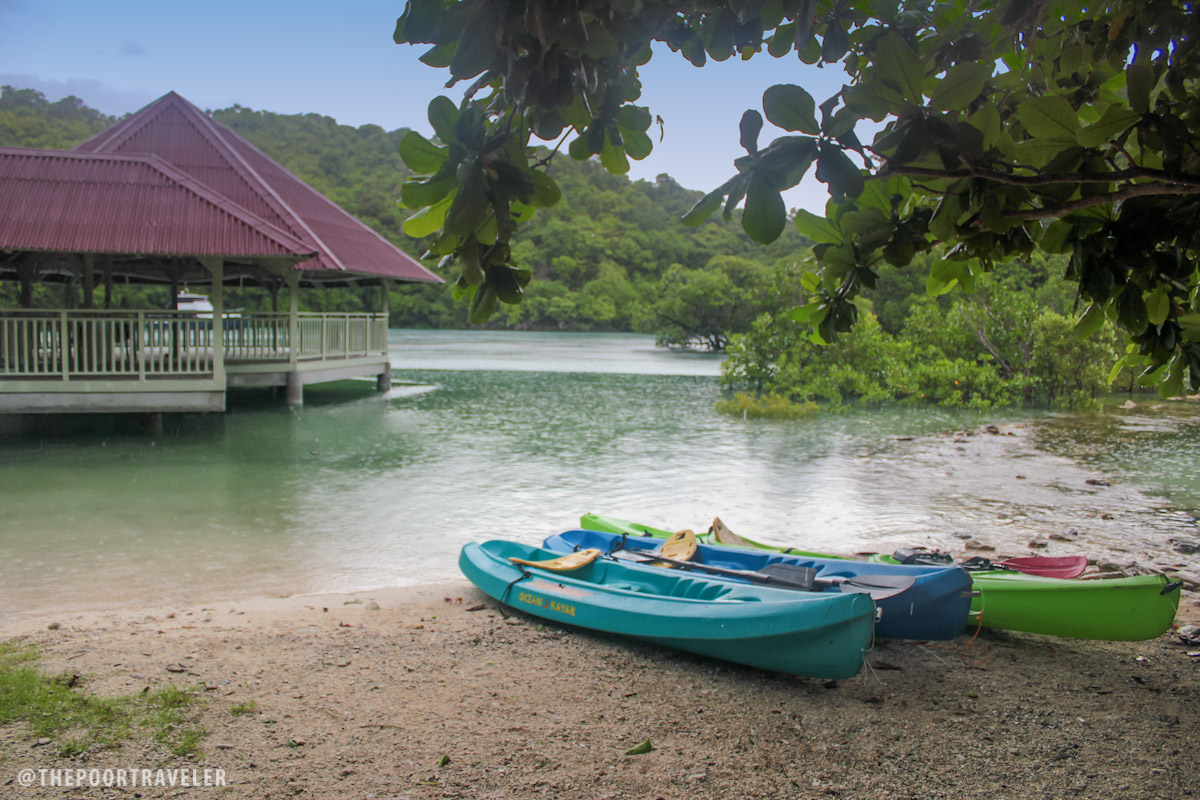 WHAT'S COVERED IN THIS GUIDE?
Getting to Danjugan Island
We were welcomed by one of the boatmen, Kuya Allan, as we climb onto the boat. Despite the threatening waves, Kuya Allan was confident it was safe to travel to Danjugan Island. We made ourselves comfortable on the boat as we started our trip to the marine reserve. The boat ride alone would prove to be the most unforgettable. IT WAS INSANE!!! It felt like the sea was playing with us. The waves were powerful and many times we thought our boat would capsize. We were screaming most of the time. The boatmen was taking good care of us but they couldn't help laughing at how we reacted to each big wave that would slap our boat (and many times, our faces).
Soon enough, our fear became excitement and we began asking for more and bigger, stronger waves. The boat ride was like an attraction at a theme park. Move over Enchanted Kingdom; this was miles better than Anchors Away.
Aside from the waves, one thing that made the boat ride to Danjugan Island extremely unforgettable was the magnificent view. It gave us a sneak peek of what was in store for us on the island. We saw pockets of white beaches and several colorful birds flying around. We also noticed a flying fish that would emerge from the waves, fly a short distance, and then dive again. I had seen many flying fish before but this one was bright blue with a dash of other colors. That alone made my day.
Danjugan Island Learning Center
After about 15 minutes, we reached Danjugan Island and we were excitedly welcomed by Benj Casipe, Island Manager and Marine Reserve Superintendent at Danjugan Island. Benj was very friendly, accommodating and incredibly funny — everything you'd want in your guide. To our surprise, we were the only tourists at the time. The only human beings in the island were us and a few island staff. It was like we rented the entire island that day! It was like we owned it for a day!
Every tourist who visits the island needs to attend a short briefing. Benj discussed the history of the island as well as its amazing, diverse wildlife. He also briefed us quickly on our itinerary that day.
Typhoon Beach Camp
There's a beach on the island where you'll find a few "mud houses." This is where guests who wish to spend the night on the island stay. They follow a "back to basics" principle here so the houses are really bare.
We visited the place even though we would not be staying overnight. To get here, we took a short boat ride led by Kuya Allan (our boatman) and then followed a bamboo trail. The place was fantastic; it had a great view. From here we saw the legendary tree (that was threatened to be cut down by former inhabitants until the island was managed by PRRCFI) and the eagles that lived there.
Unfortunately, I was busy living up to my "Poor Traveler" name as the rain poured heavier and the lens of my camera got too foggy because of the rain and the cold. Also, you might also want to apply some Off lotion (or other mosquito-repellent) before going here. :D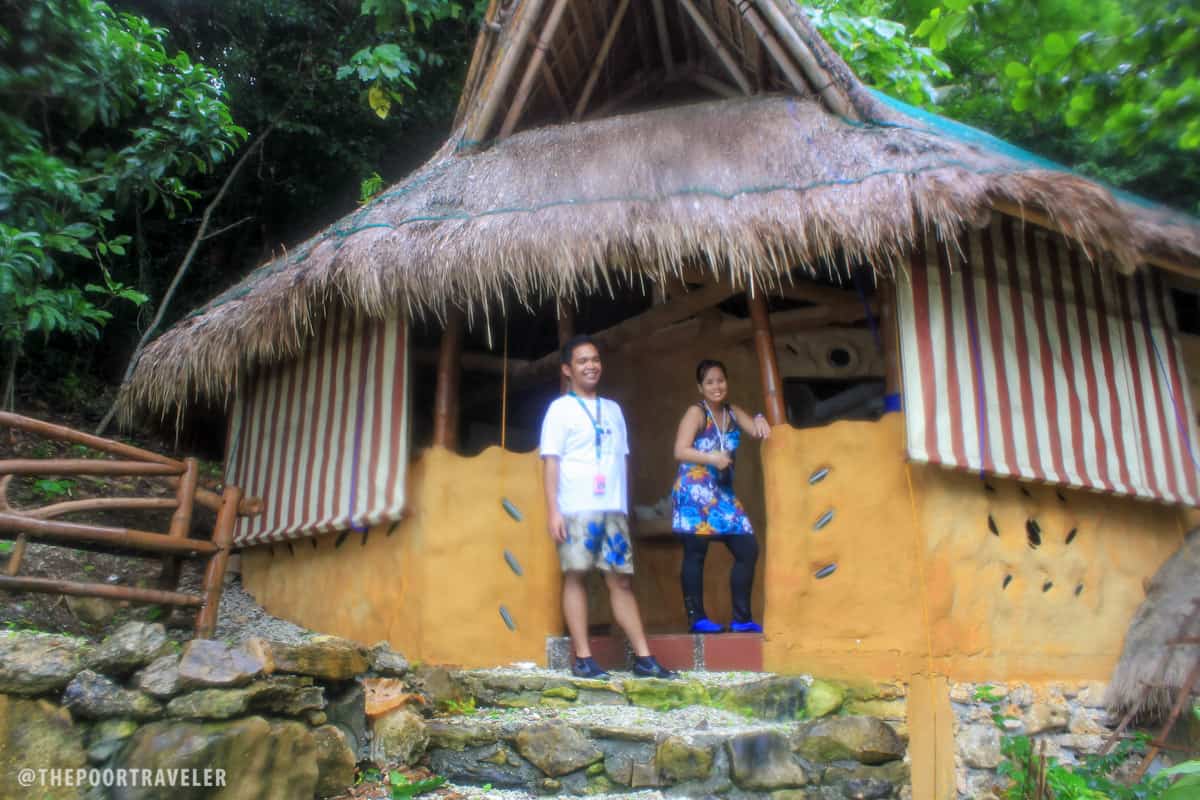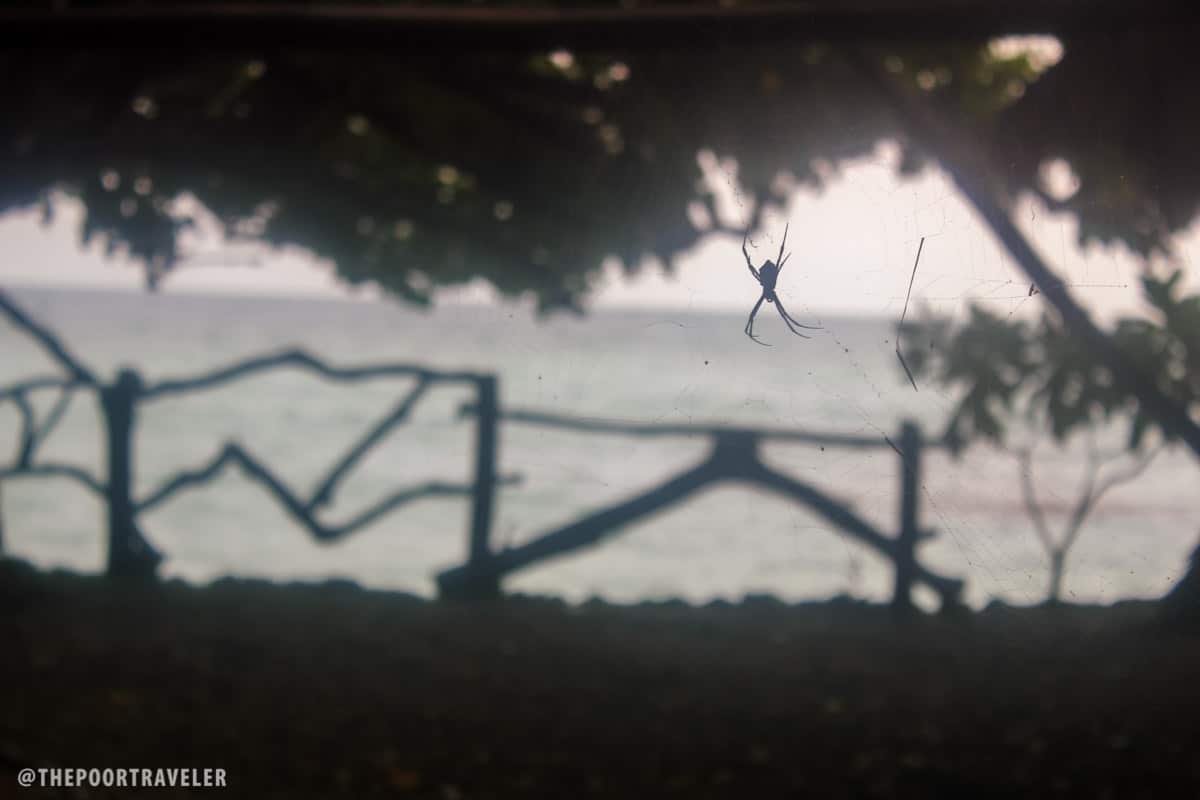 Look, Sea Snake!
Just before we hop onto the boat, we spotted a big sea snake. I had seen sea snakes before but NOT this big. It was hiding under a rock on the shore, moving slowly.
We were supposed to snorkel in the area but fear got the better of us. We were just too paranoid knowing that there was a big sea snake around. National Geographic taught me that the venom of sea snakes are way more potent than that of a cobra. National Geographic also taught me that sea snakes avoid humans and avoids trouble unless provoked. Kuya Allan was saying the same thing, encouraging us to snorkel but we were just too scared. From now on, I shall be called "The Chicken Traveler." Cowardice is my middle name.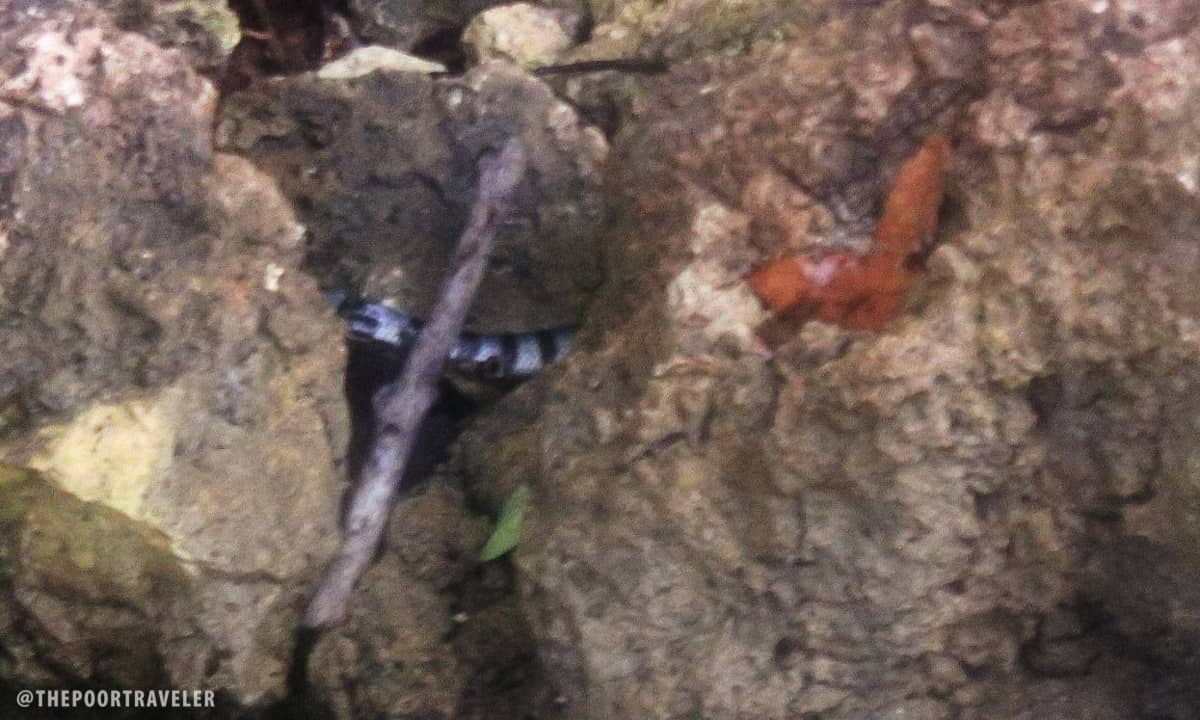 Snorkeling: An Explosion of Color
Kuya Allan decided to just take us a little farther from the shore (where the sea snake was) and convinced us to snorkel there instead. We put on our masks and jumped off the boat. AND WHOOOOAAAAAAHHHHH. It was one of those times when I regretted not having an underwater or even a water-proof cam. The view underneath was just, ah, orgasmic. Fish and corals everywhere and they were oh-so-bright and colorful! I had seen so many bright blue sea stars in Bohol (we called them Lady Gaga sea stars) but I had never seen them this huge.
Looking at the reefs was like visual masturbation. It was so inviting, like the marine creatures were inviting me to live with them. There was just an explosion of colors beneath the water surface and they were all alive.
We saw several giant clams. And they were bright blue. We saw blue-and-yellow-striped fish. We saw corals that looked like they were radiating neon lights. We saw pink this, red that. It was like I even saw colors I didn't know existed before.
Lunch at Danjugan Island
After tiring yet worthwhile hours of snorkeling, Benj invited to head back to the shore for lunch. They served squash soup, chicken adobo (but sweeter than the usual), an eggplant dish we didn't catch the name of, a fish dish, and mangoes for dessert. We had always thought we were gluttons but the food was just too much even for us. The perks of being the only guests on the island that time.
We left the fish dish almost untouched 'coz we all felt a little uncomfortable having fish for lunch when we just had mingled with colorful fish minutes before.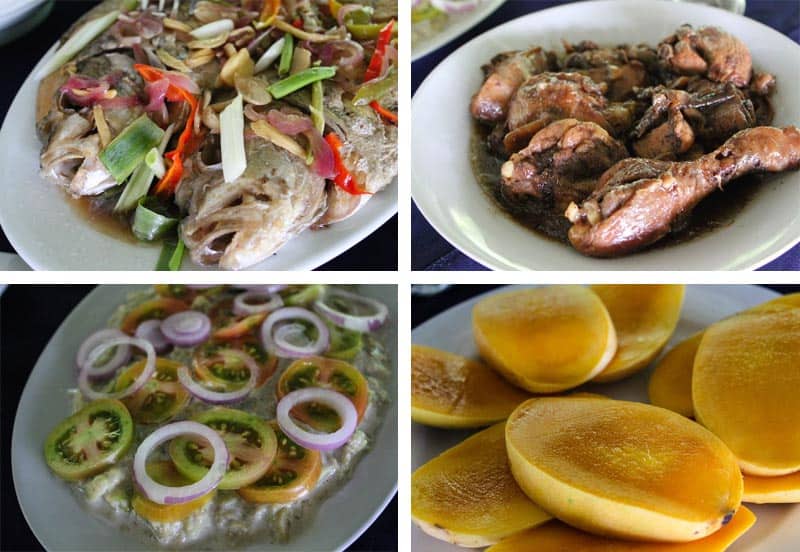 Sharks or No Sharks?
After the sumptuous meal, it was time for kayaking! Although the island only had four kayaks, each of us was able to get one since we were the only guests. Benj led the way and we just followed him wherever he went. The water at the lagoon were crystal clear that we could see even the small fish and the grayish eels beneath. In the words of Rebecca Black, it was fun fun fun fun fun fun.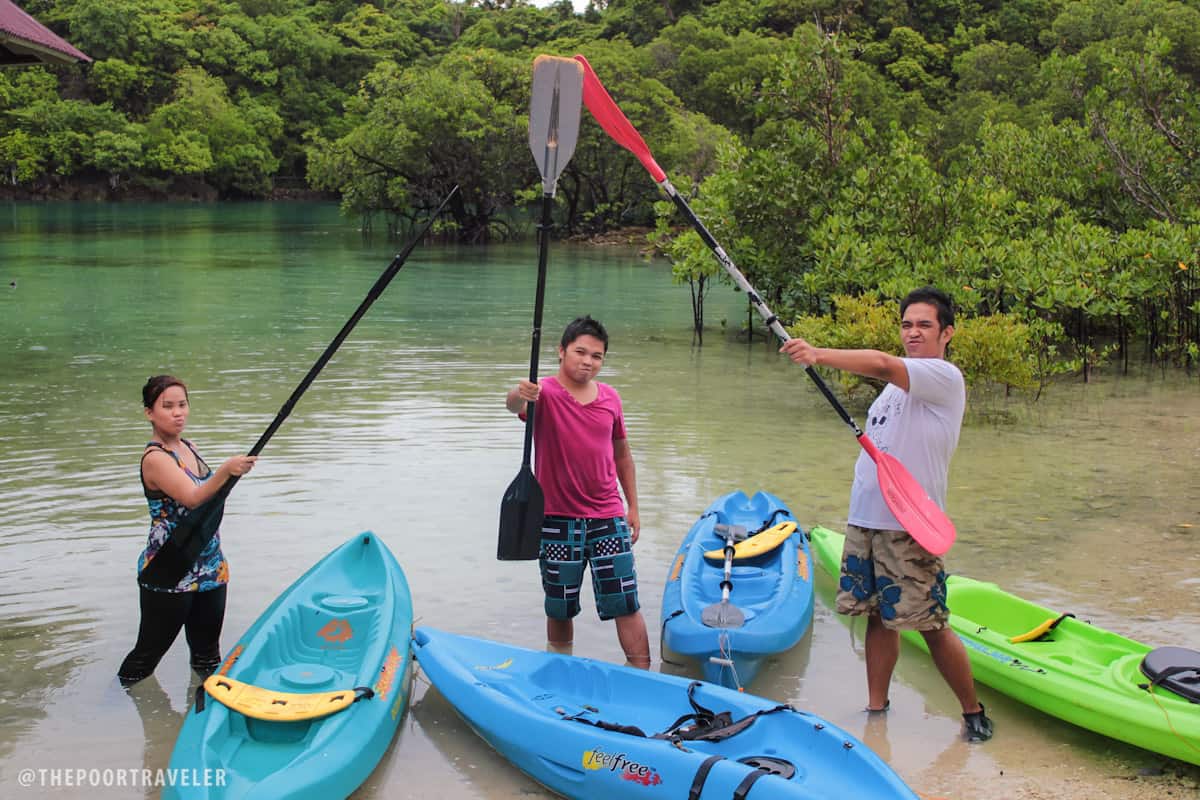 At one point, Benj taught us how to plant mangroves while sharing more interesting info about Danjugan.
Benj also asked us to go to a place where black tip sharks abounded. At first we were afraid (as always) but Benj said that there had been no incidents and there wouldn't be a first time as long as we won't provoke them. We got so excited but unfortunately the water was too shallow (low tide, I hate you) for the sharks to stay at that time. Too bad.
Anyway, there's a video of black-tipped sharks posted on their official website. Here it is:
Turtle Beach
Later on, Kuya Allan led the way through the dense forest to a beach on the other side of the island called "Turtle Beach." Obviously, it was so-called because of the turtles often seen at the site. Again, unfortunately, they weren't there. We saw the tracks they left on the sand but not the turtles themselves.
It was completely fine, though, because the beach was gorgeous and there was a flock of seagulls (?) flying around the area. There was an islet off Turtle Beach, where seagulls' nests were.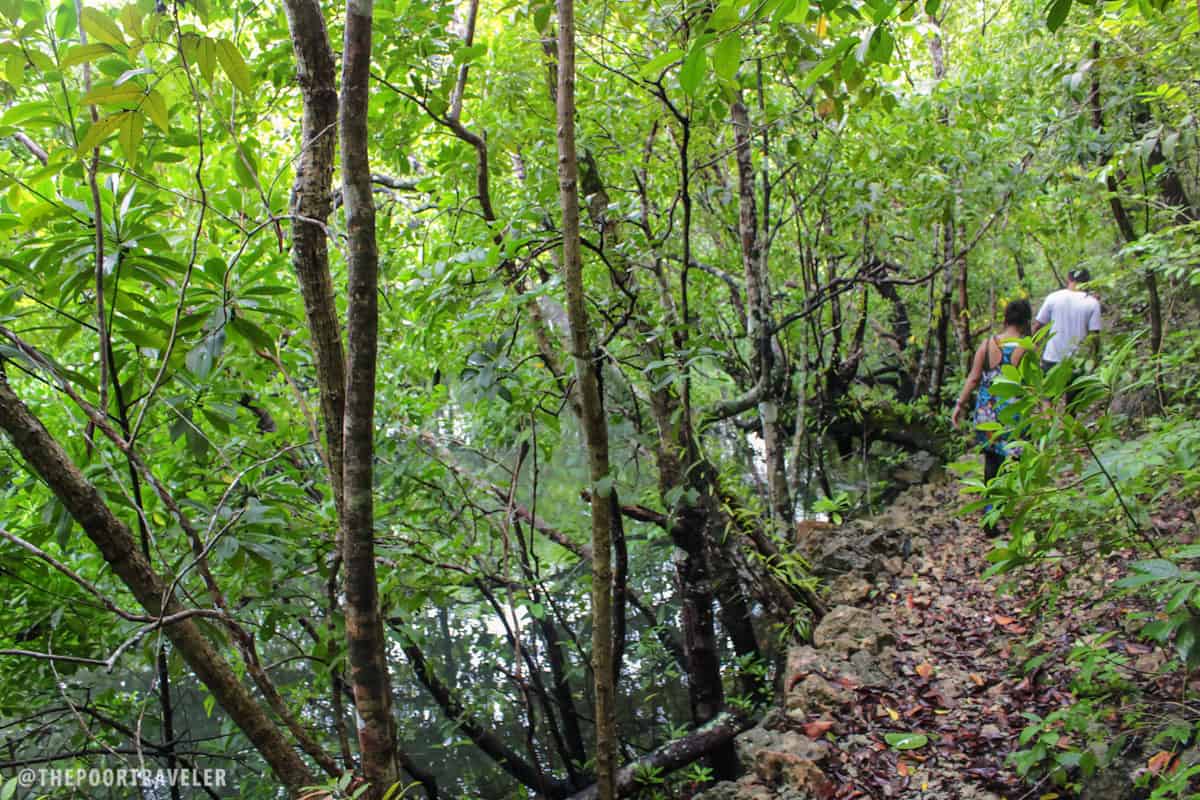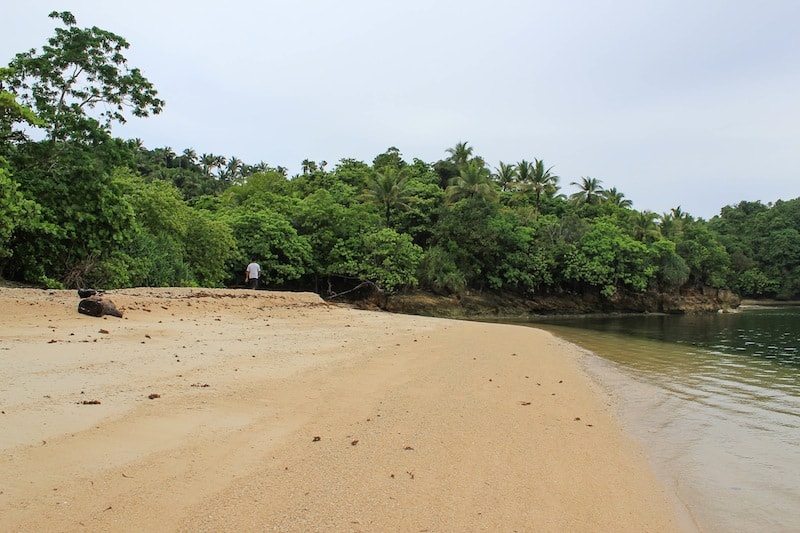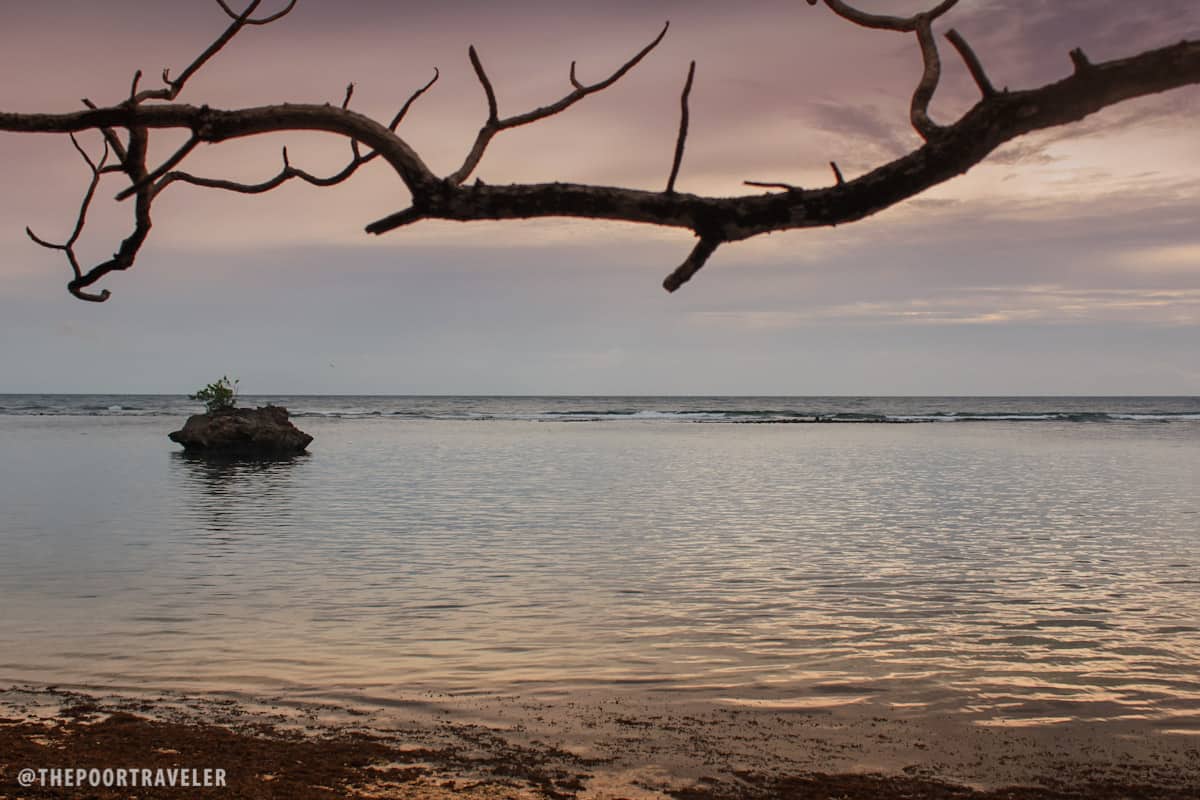 Time to Say Goodbye
It was heartbreaking to leave Danjugan Island. We hated the idea that we could only stay at the island for so long because we had other items on our itinerary and our flight was on the next day. We signed on the island's Visitor's Logbook and left messages for those who manage the island and expressed our gratitude for the wonderful time we had.
We didn't see the black tips. We didn't see the turtles. Still, there's no denying that the island is brimming with life. Call it bad timing. Blame it on the weather. But none of us left that island with a dampened heart. The atmosphere may be bleak that day but the island and our spirit remained vibrant.
Danjugan Island
Philippine Reef and Rainforest Conservation Foundation, Inc. (PRRCI)
Room MK14a, Art District, Lopue's Mandalagan
Bacolod City 6100, Philippines
Email Address: prrcfi@yahoo.com.ph
Contact Number: +63 34 4416010

How to get there: From Bacolod, take the Ceres Bus to Hinoba-an and get off at Brgy. Cartagena in Cauayan (just before you enter Sipalay City). Take a habal-habal to Bulata. If you have booked beforehand, a boat should be waiting for you there to take you to Danjuagan Island. (Since we stayed at Punta Bulata, their staff just arranged everything for us.)

For more detailed instructions on how to get to Punta Bulata, check out this post.