2011•7•11
Hidden 156 kilometers south of Bacolod City, Punta Bulata White Beach Resort and Spa is a tropical paradise in Cauayan, Negros Occidental. Cauayan is the municipality just before Sipalay City, which is also very well-known for white beaches. It's 4 hours away from the city center of Bacolod. You might be asking, "Why do I have to travel 4 hours to go to this resort? Is it worth it?" Well, let this post give you an answer.
Punta Bulata prides itself on its stretch of creamy white sand, clear shallow water, a booming diverse marine life and a magnificent view of Sulu Sea. The place also boasts of an infinity pool and spa. The staff is also very friendly and helpful, a reflection of the people of Negros in general.
When we arrived at the resort after 4 hours of travel, we were welcomed by the resort manager who had been waiting for us at the entrance to the place. The manager kept on apologizing for the bumpy ride from the national highway to their location. (We rode a motorcycle to get here and it was a difficult ride to say the least.) We kept on telling him that it was OK and that we got plenty of warning from their staff whom we had been corresponding with.
We were handed wet towels as soon as we approached the reception desk. They also served welcome drinks! After settling our payment, we were given the key to our cottage.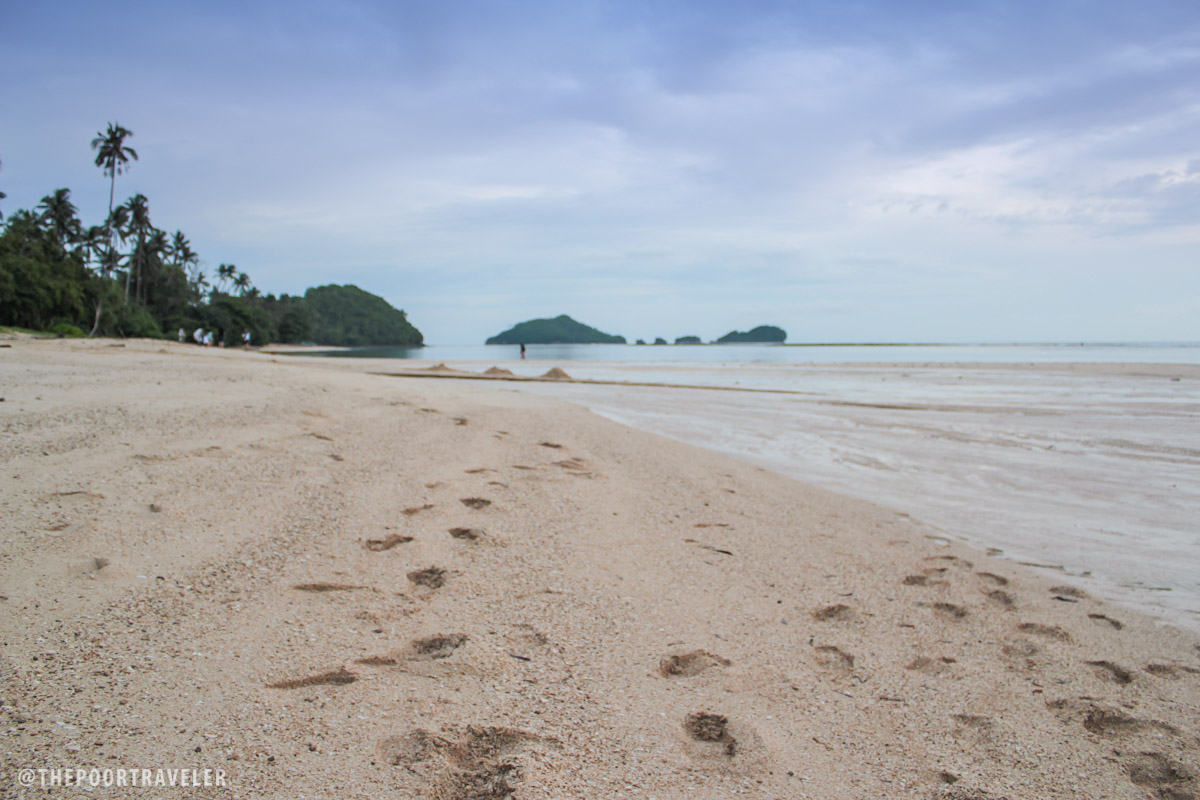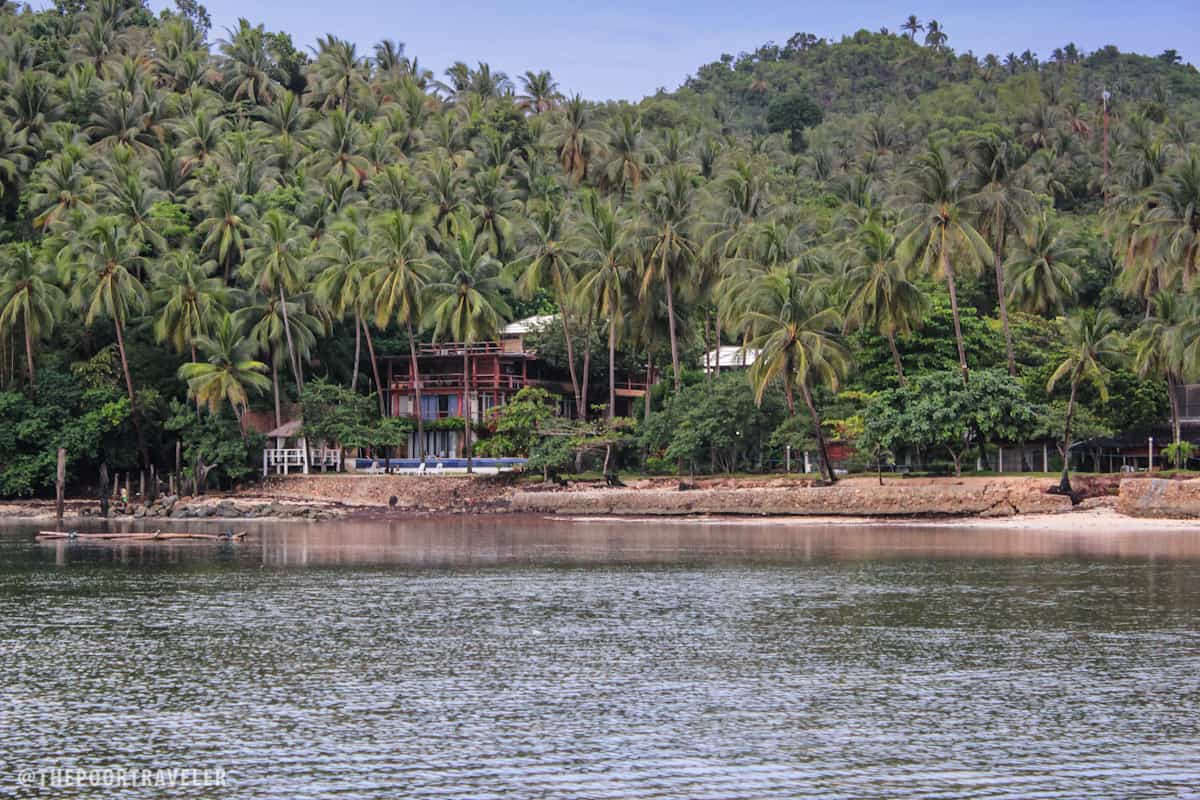 WHAT'S COVERED IN THIS GUIDE?
Room and Rates
A staff member named Arvee led us to our cottage by the beach. We booked the Beach Family Suite which costs P2400 per night. Including the 10% tax, the total cost was P2640. It was a very spacious hut with a double bed and a single bed — perfect for traveling groups of three like us. That means that each of us paid P880.
The suite had the rustic feel since it was generally made of wood. It was really, really big. It had its own spacious restroom! Like REALLY spacious. It also had a veranda and an area, which we didn't know what for. LOL. We ended up using that room to dry our wet clothes and snorkel. The whole cottage was also screened to protect its occupants from mosquitoes.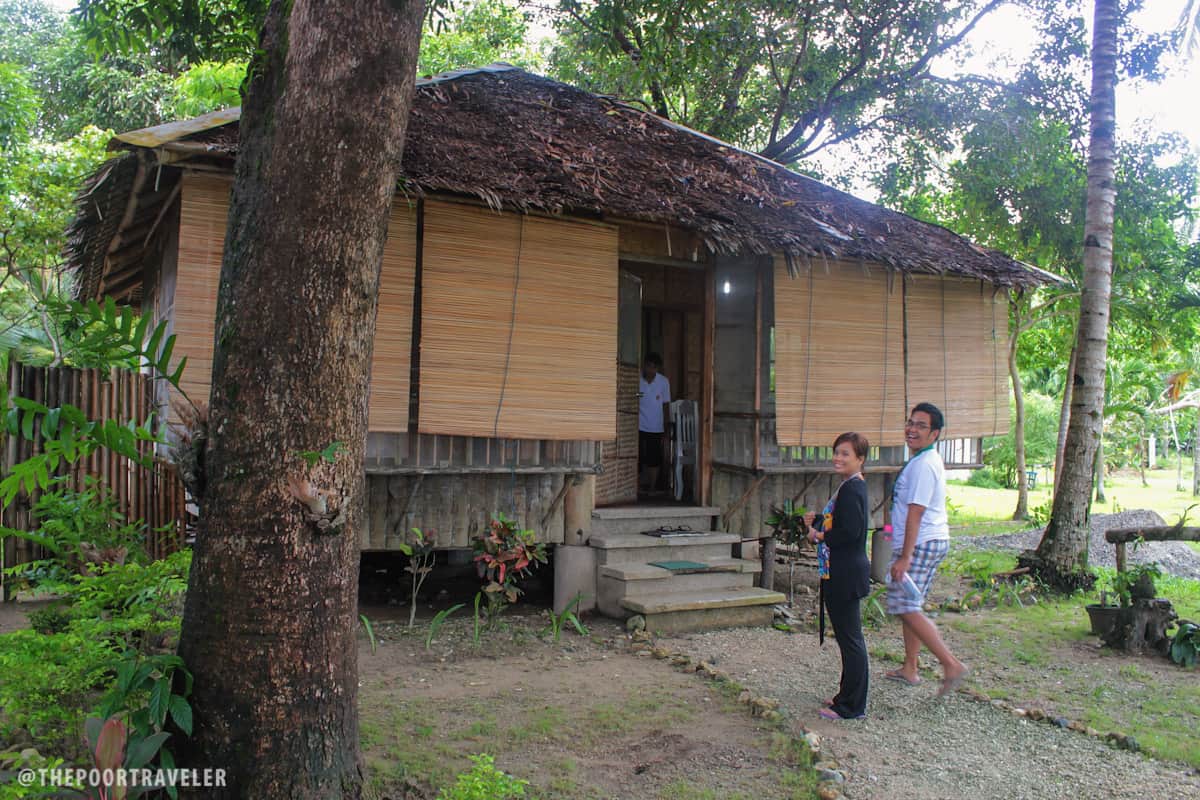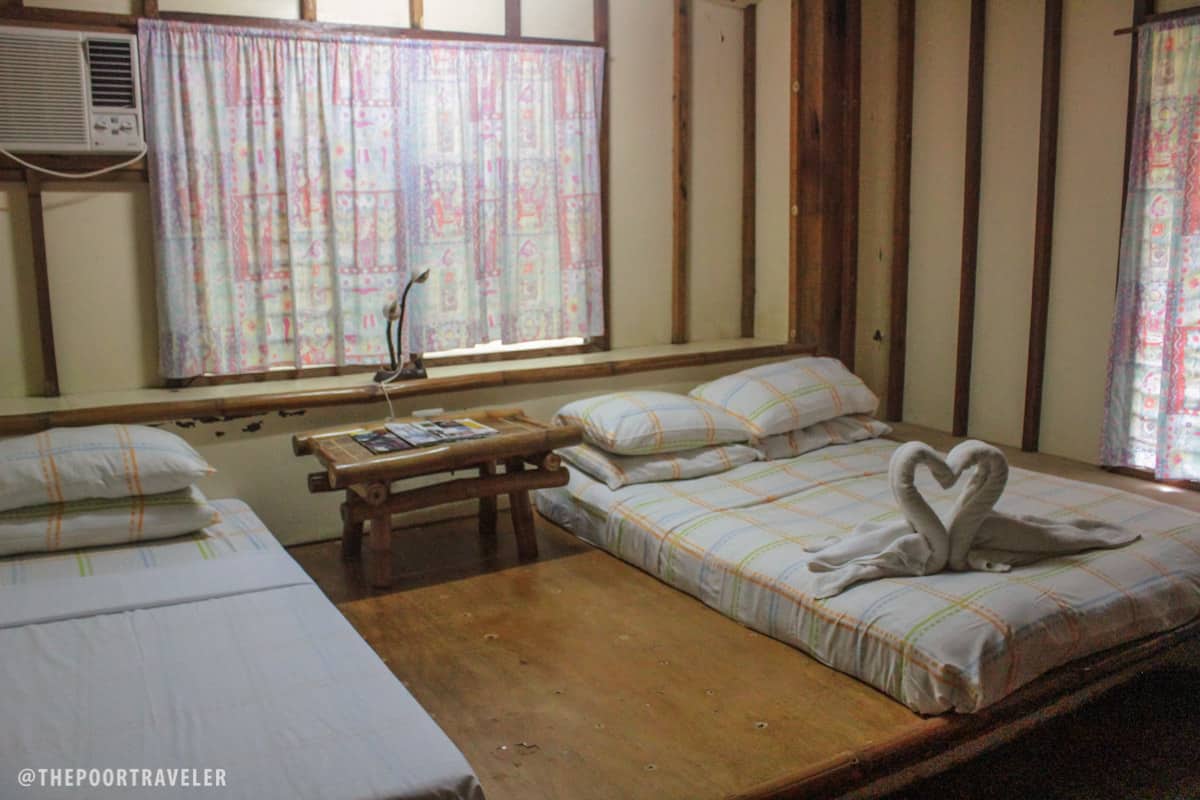 There are two types of accommodations in the resort — the Punta Bulata Rooms and Ayu Spa Rooms. Here are the rates per night:
Punta Bulata Rooms
Beach Cabana (good for 2 people) – P2000
Beach Family Suite (good for 3 people) – P2400
Hillside Superior (good for 2 people) – P2400
Hillside B (good for 2 people) – P2000
Aircon Bus (good for 8 persons) – P4000
Beach Casita (good for 6 persons) – P4800
Hillside Casta (good for 4 persons) – P4800
All rooms are airconditioned. Extra bed is P500 per night.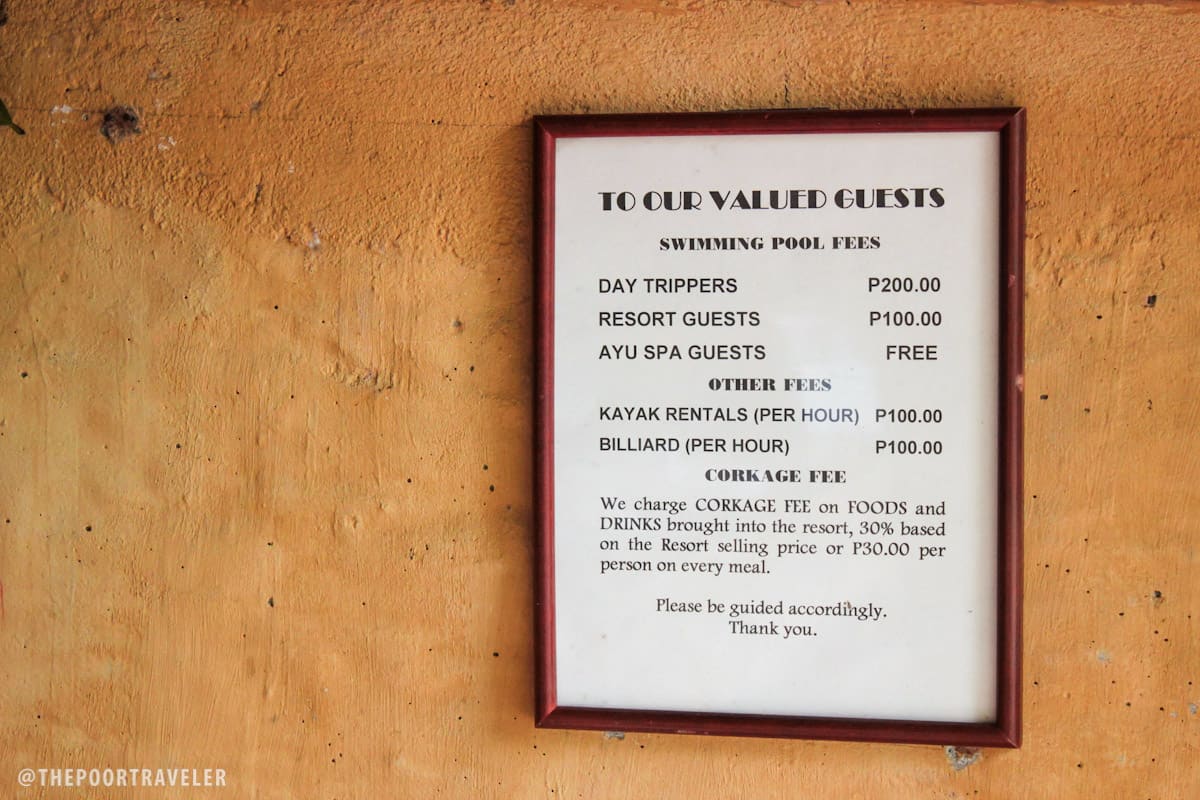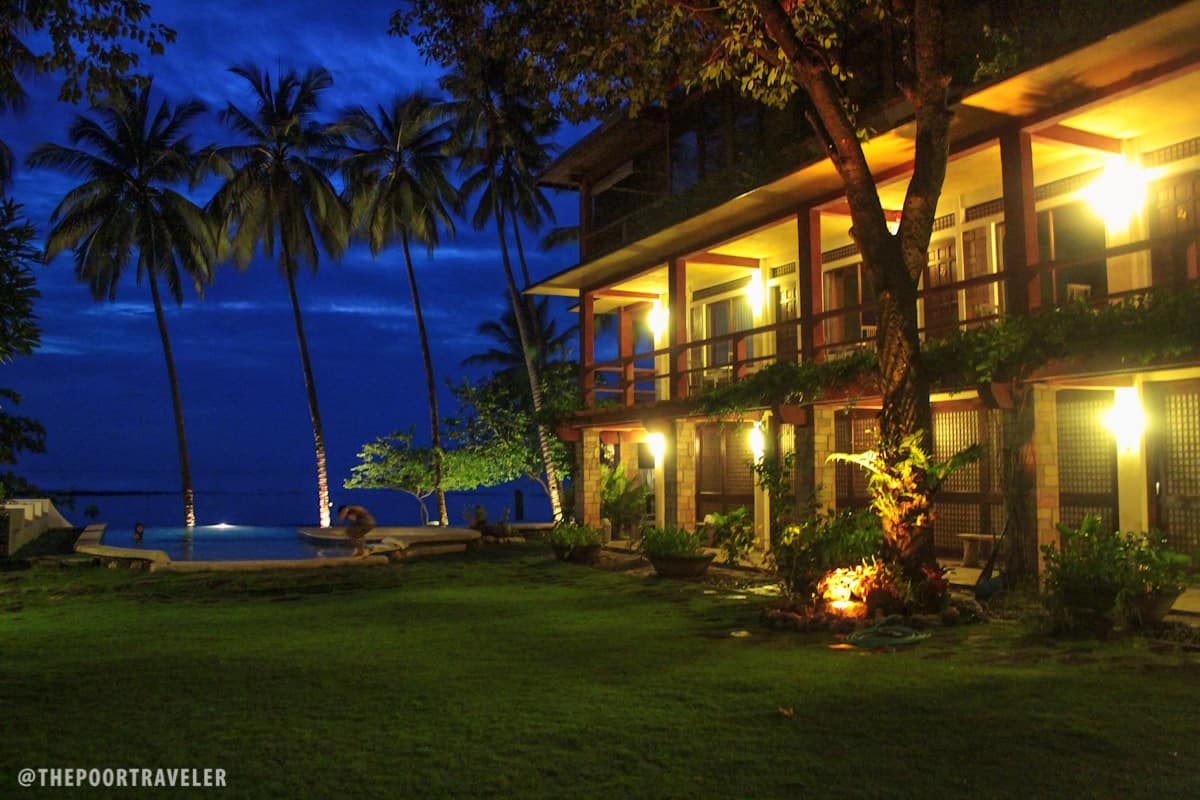 Ayu Spa Rooms
Ayu Spa Rooms are newer and more visually pleasing than Punta Bulata rooms. Rooms are Asian inspired and are equipped with hot and cold shower amd aircon. All rooms are good for 2 persons. Rates range from P3000 to P3750 per night. Extra bed is P300 per night.
Danjugan Island Marine Reserve Day Tour
Punta Bulata also offers its guests day tour to Danjugan Island Marine Reserve which is just a few minutes away. Danjugan Island is probably one of the most beautiful and most biologically rich islands I've been to. I have so much to say about this place that it deserves a separate entry.
Restaurant
After our Danjugan Island trip, we indulged in the dishes offered by Punta Bulata Restaurant. Quite honestly, there's nothing remarkable about the food. They were a bit expensive, too. But it seemed like we didn't have a choice. It was the only place we could buy food from in the area. Hehe.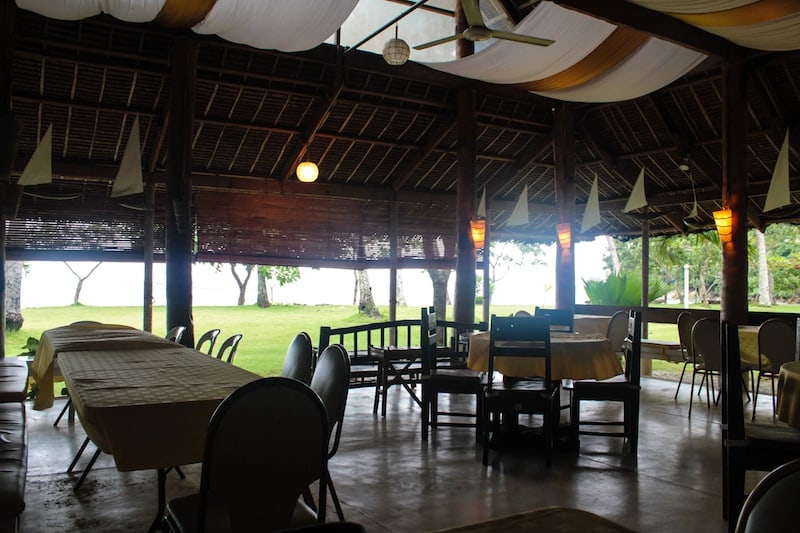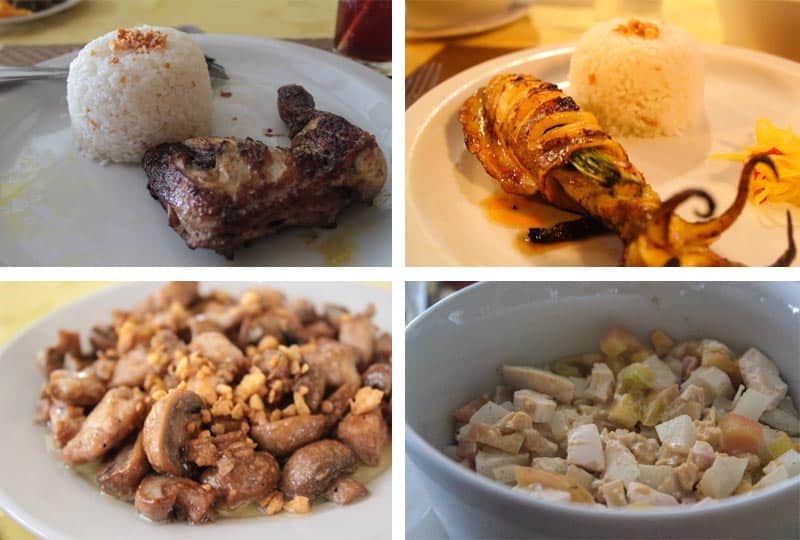 After dinner, we spent more than enough hours just swimming at the pool. At around 11pm, we decided to call it a night as we would be leaving early in the morning the next day.
Punta Bulata
Brgy. Elihan, Cauayan 6112, Philippines
+63 34 433 5160

How to get to Punta Bulata: Cauayan is 4 hours away from Bacolod City. You can fly to Bacolod via Airphil Express, Cebu Pacific or Philippine Airlines. All these carriers have daily flights to Bacolod. From the Silay-Bacolod Airport, you may take a cab (P500 per ride), a shuttle (P100 per person) or a trike-jeepney combo (around P25 per person) to Bacolod City. Once in Bacolod, here's what you need to do:

Go to Ceres Liner SOUTH Terminal in Bacolod
Take the bus to Hinoba-an (around P155/person)
Ask the conductor to drop you off at Barangay Cartagena going to Punta Bulata.
Get off at Barangay Cartagena (at the corner of the road going to Punta Bulata)
Take a Habal-Habal (Motorcycle Ride) to the Resort

Read about our own experience going to Punta Bulata from Bacolod on this post.
---