Our second day in CamSur was amazing. We started the day at around 6am, had a hearty breakfast and began hopping from one Caramoan island to another. We set foot on Lajos Island, Matukad Island and Sabitang Laya.
WHAT'S COVERED IN THIS GUIDE?
Sabitang Laya
Probably the most popular island off the coast of Camarines Sur, Sabitang Laya has a long stretch of white sand and awesome rock formations, dotted with awesome rock formations. It is one of the many beaches that await those who will visit the tropical paradise of Caramoan.We arrived there at 8:30am and spent a couple of hours exploring the island. It was indeed a long beach as the Poor Traveler got exhausted just walking along the shore, taking pictures.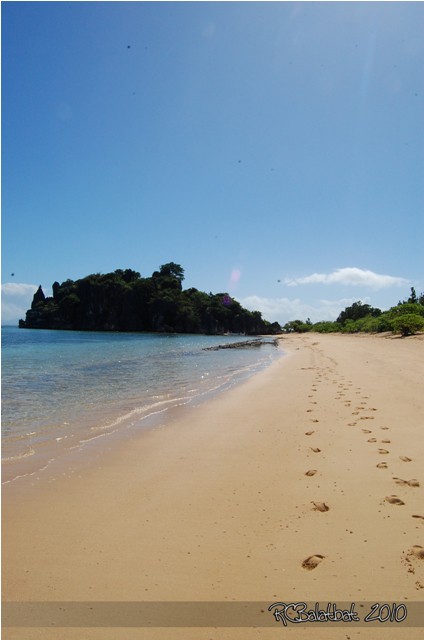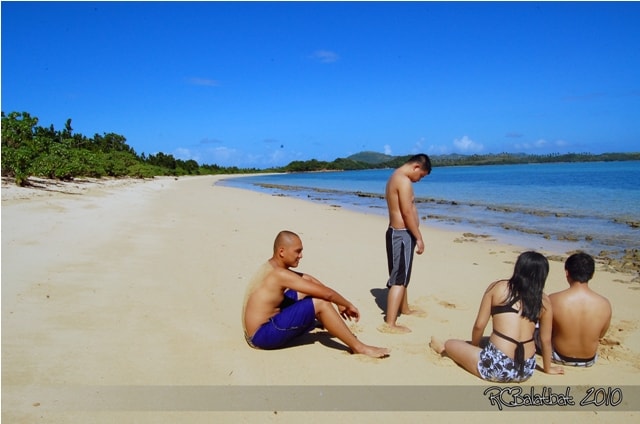 Matukad Island
We then headed to Matukad Island, another tropical paradise specked with huge rock formations. In between these giant rocks are patches of powdery white sand that is sure to delight beach lovers. The island also harbors a small hidden lake.  
The island is surrounded by shallow water and it was low-tide when we got there so we had to leave right away. We didn't want to be stranded. (Boats caught in the island during low-tide will really have a hard time leaving it.)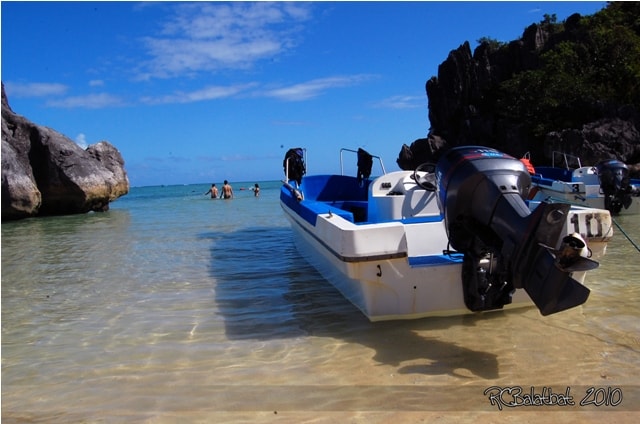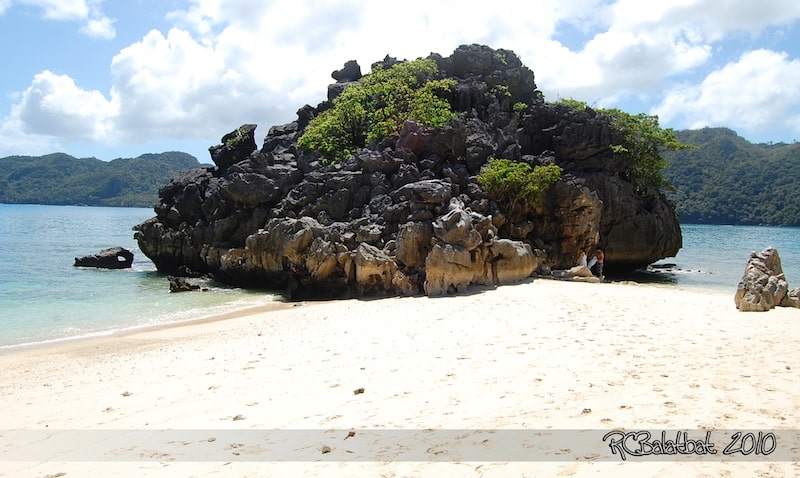 Tayak Island
Tayak Island is a beautiful strip of paradise with its borders made beautiful by white sand and pretty rocks. As you go farther into the island you'll find a small lagoon which the natives believe to be mystical. Folklore has it that anyone who enters the area will never return. Take away all the magical elements, I think what makes them say this is the fact that it is a difficult trek. In order to reach the lagoon, you'll go through sharp cliffs, slippery trail, whatever. Not that we tried it, we were too scared.
…
Great experience in Caramoan, Camarines Sur! The place was fantastic. It is the place to be if you want to have a perfect Summer Vacation. Now I know why many go gaga over Camarines Sur. Kudos to the local government who really made an effort in taking care of us and their beautiful province. It was indeed a true paradise. It was awesome, I will surely come back here.
Special thanks to Ms. Reina Molbog of Hunongan Cove for taking care of us.
Day 3 is coming up next!
Posted: 2010•3•1