2010 • 3 • 3
The journey may be a bit too tough for us but the destination was all worth it. After getting lost in the beautiful island of Guimaras, the Poor Traveler and his friend finally found a place to stay.
Although not planned, we decided to just check in to Raymen's Beach Resort along a strip of white beach called Alubihod in Guimaras. We were welcomed by courteous staff and were offered an air-conditioned room for two.
After settling down, we went out and explored the area. We were greeted by sparkling white sand and clear water.
We did not dive into the water right away because we planned to have lunch first at the resort's restaurant.
WHAT'S COVERED IN THIS GUIDE?
BIG LUNCH AT RAYMEN
The Poor Traveler and his poor friend ordered chicken tinola worth P250. They said the each order was good for two. They lied. It was good for four to five people. In fact, we had to stop gorging on that darn tinola for a moment to give our digesting system a little more time to do its job well. We spent 30 more minutes at the restaurant to finish the meal. Yummy, alright. It wasn't native chicken but after a long, exhausting trip, anything chicken was gourmet to us.
And then we finally went swimming. The place was not crowded. There were only four groups of people in the whole strip, us included. We all had our place in the sun, so to speak.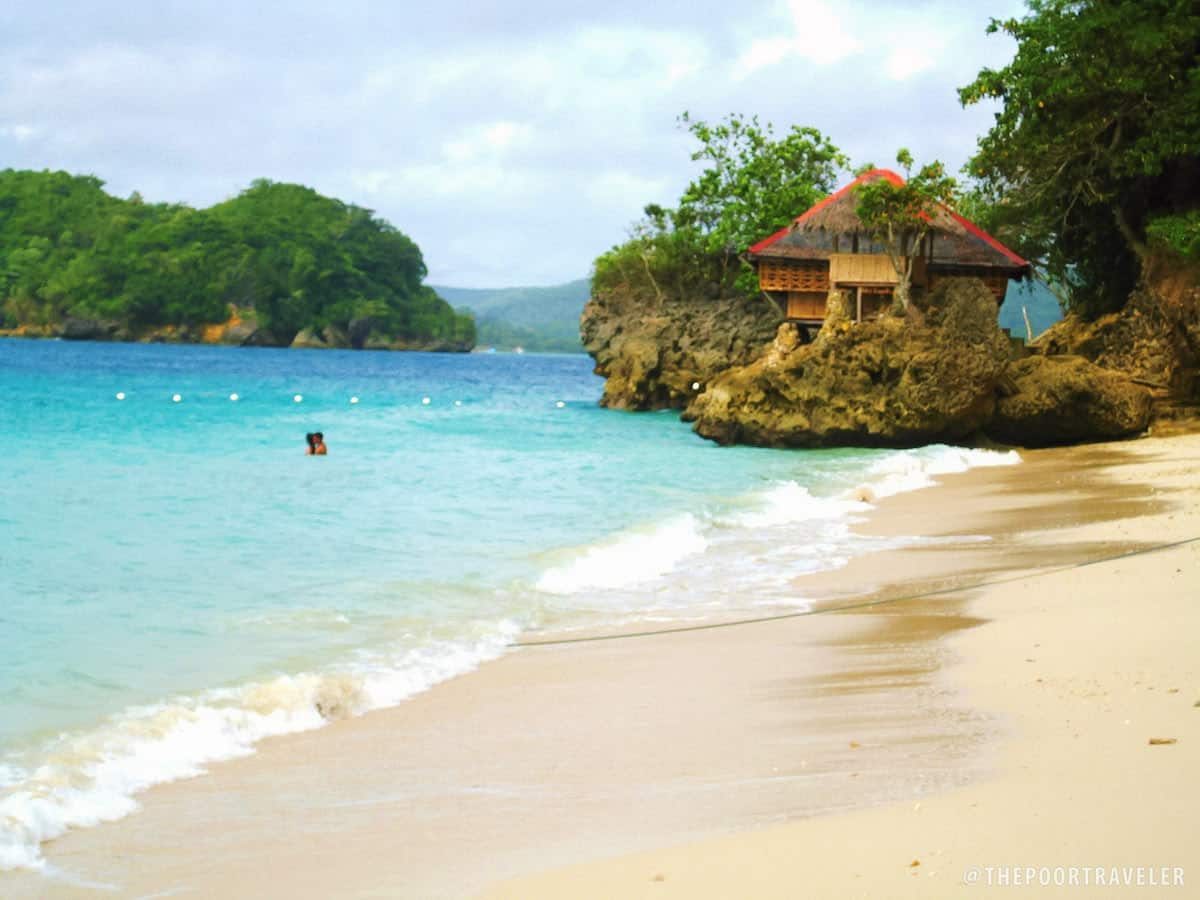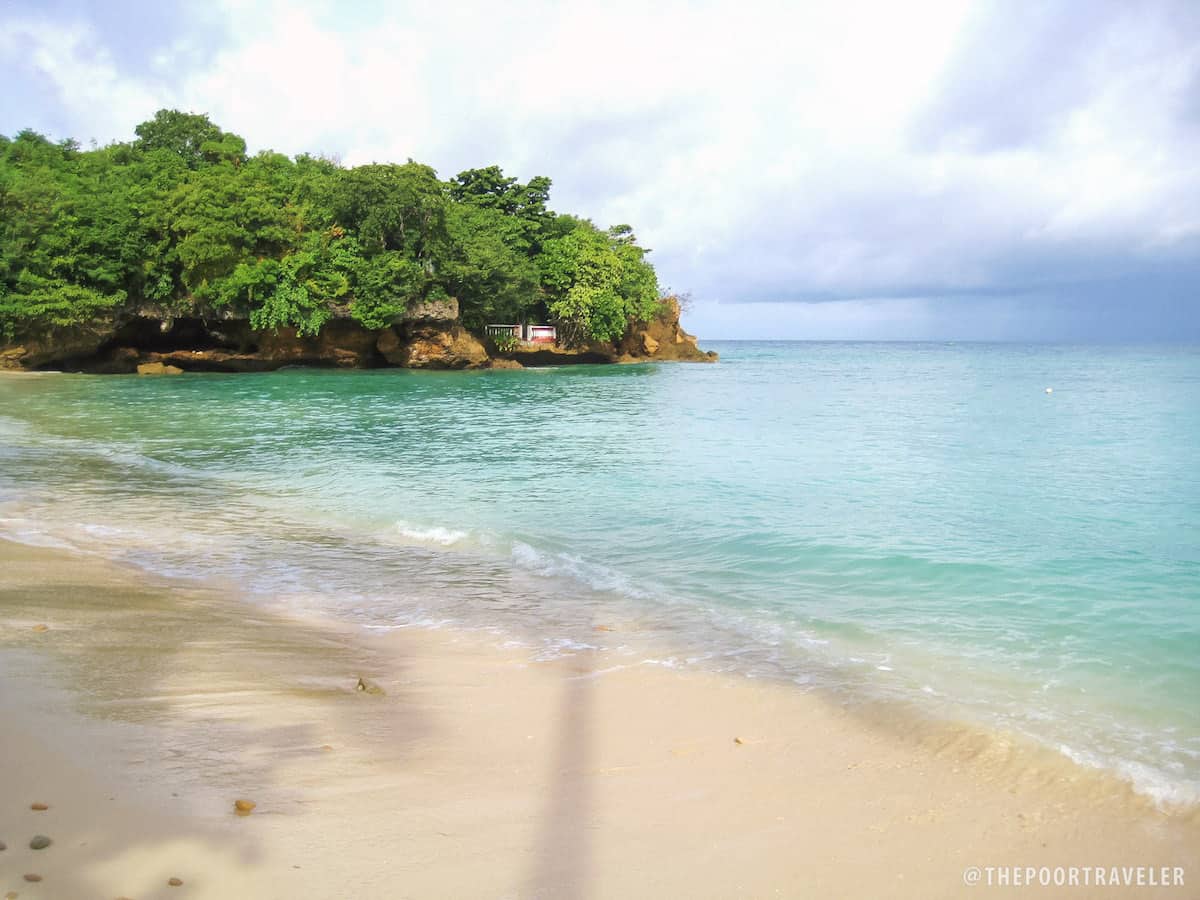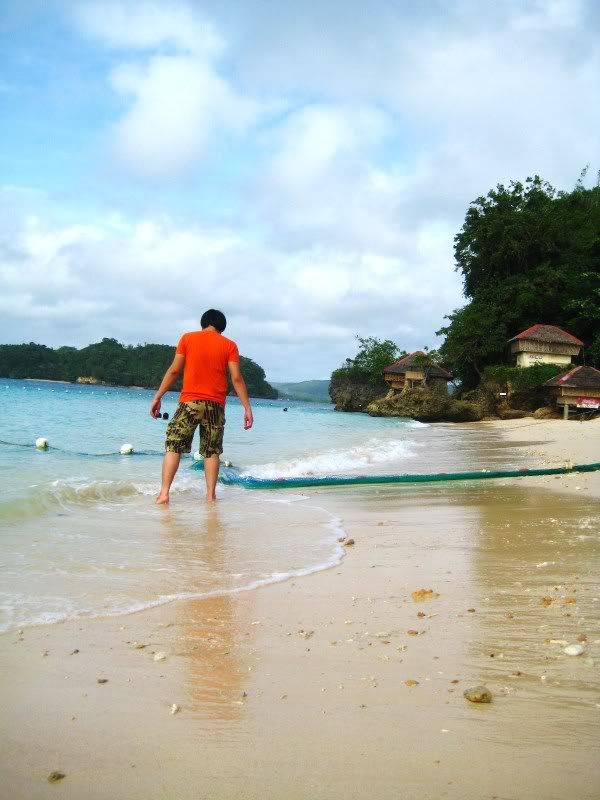 After a couple of hours of basking in the sun, we called it a day and headed back to our room. There wasn't much in the room, no TV set or anything but it was alright. It gave us a much needed away-from-the-violent-jolt-of-the-city we desperately needed.
We decided to take a rest for a while before having dinner, around 8pm. The next thing we knew, it was morning. That's how tired we were that day.
We started the next day with a breakfast at the same restaurant. (We had no choice, actually. It was the only near eatery in the area but we're not complaining.)
We had another round of swimming and camwhoring before packing up our things to leave.
TRAPPIST MONASTERY
We took a trike back to Jordan port but the trike driver had a brilliant idea. he offered to take us to the Trappist Monastery, a popular tourist spot we didn't know about. He said the place was just along the way so it was alright with him.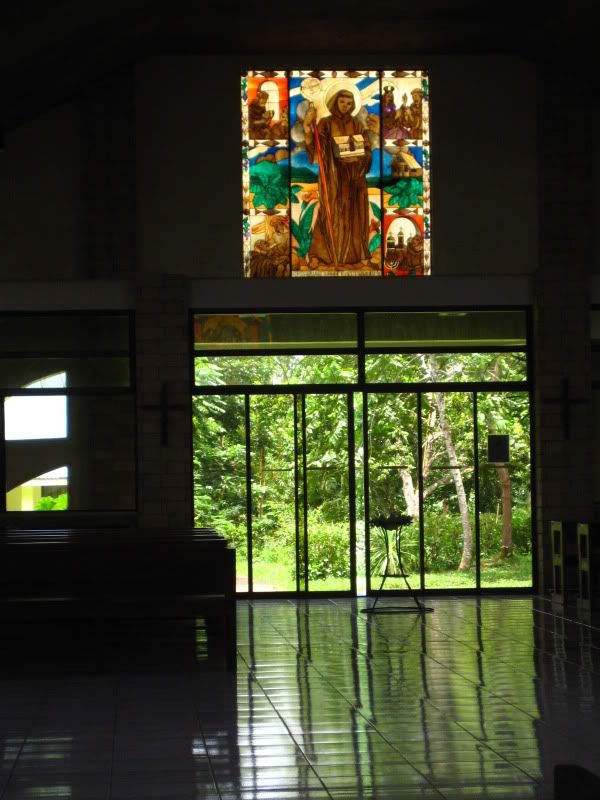 We bade goodbye to Guimaras when we hopped onto the boat going to Iloilo City.
Our Guimaras adventure was short, yeah. But it was unforgettable. Like we said before, we should've planned our trip. We could've had a much more enjoyable time. For example, if we did our homework, we would have known that it wasn't mango season so we won't get to taste the world-famous Guimaras mangoes.
Also, we could've availed of the mango butterscotch from the Trappist Monastery souvenir shop, which was closed at the time.
Here's hoping you learn from our mistakes. Cheers! LOL.
Despite our bad judgment and lazy attitude, we still had a great time. Thank God Guimaras was such a paradise regardless whether the trip was planned or not.
TOTAL TRAVEL EXPENSES
Here are the total cost of our Guimaras trip. Note that this trip was for two people.
Shuttle ride from Iloilo airport: PhP100
Cab to sea port: 100
Boat to Guimaras: 26
Trike to Alubihod: 250
Air-conditioned room for two: 1100
Lunch (Tinola + rice + drinks): 275
Breakfast (Tapsilog, tocilog, drinks): 200
Boat to Iloilo City: 26
TOTAL: PhP2077
That's PhP1,038 per person excluding the airfare. Remember that you'd spend much less if you take a jeepney from Jordan port to Alubihod. There were also cheaper rooms in Raymen but we were choosy people, forgive us.
This is part of our ILOILO-GUIMARAS-CEBU trip. For more posts about the other places we have visited, check out our collection here.