2016 • 5 • 20
We watched as the sun took a dive, leaving behind a luminous, honey-colored splatter across the sky. Spending most of my time in big cities, I have learned to appreciate every moment I am treated to a clear view of a glorious sunset. And I stood there, atop the cliff, just taking it all in, not minding at all that I am in what many consider one of the most haunted places in the Philippines. Darkness was creeping in, but our tour was just beginning.
Corregidor is known by many nicknames: "Fort Mills" during the American era, "The Rock" for its terrain and fortifications, and "Gibraltar of the East" for its resemblance to Mediterranean Sea's peninsular fortress. Because of its strategic location, at the mouth of Manila Bay, it played a pivotal role during the Pacific War. Its fall signaled the start of the Japanese occupation of the Philippines (1942-45). Thousands of souls from both sides perished in the island: most killed during battle. Others chose to end their lives instead of waving the white flag.
This violent history has made the island notorious for eerie, creepy encounters. Many choose to explore the island on a day tour and refuse to spend even just one night here. Who can blame them, really? It is the picture that media has painted, scaring would-be visitors and restricting many of those who dare to short day tours. And it's a shame. While this island offers a lot of enlightening insights and picturesque vistas under the sun, its best is served in the dark. Here are five reasons to stay overnight in Corregidor.
WHAT'S COVERED IN THIS GUIDE?
1. Hospital Ruins Tour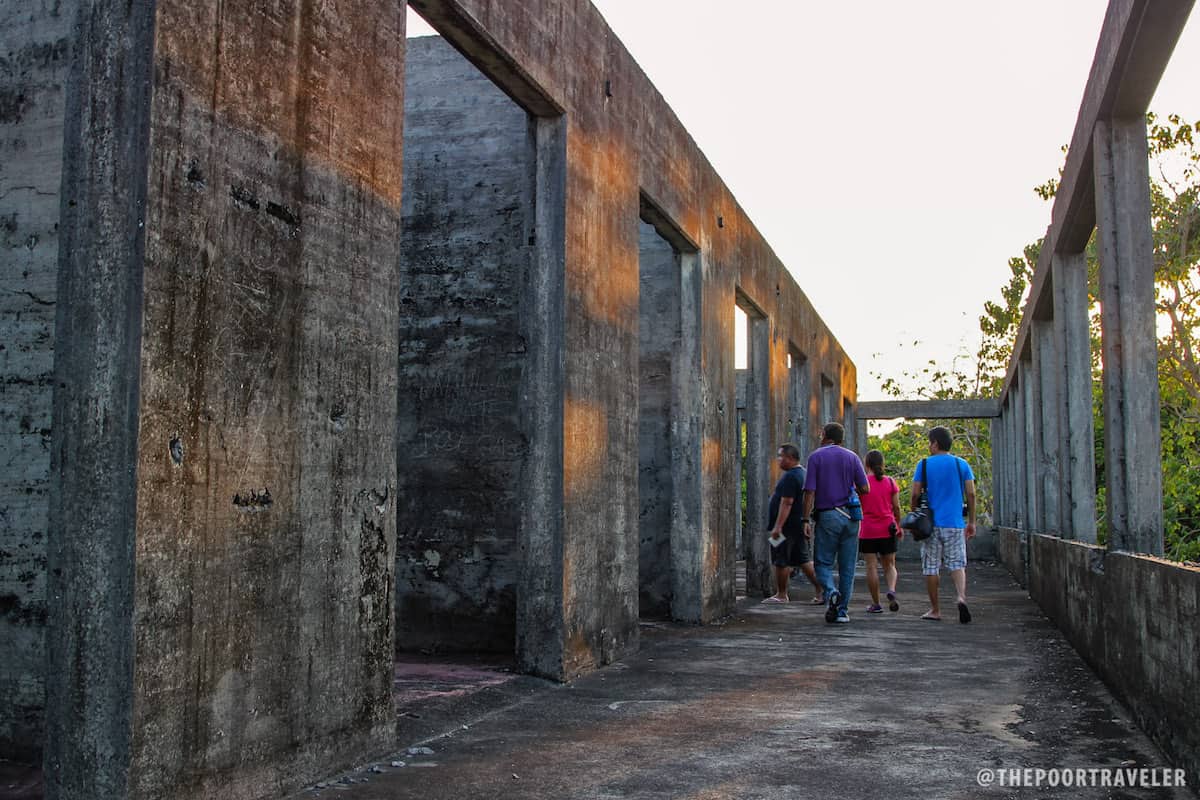 The light was dwindling when we arrived at the hospital. The surrounding forest has kept the air cool in this part of the island even when it was the middle of summer. It was our first stop, and I couldn't believe that we were diving right into the horror. This hospital, to me, is the eeriest spot in Corregidor.
The four wings of the hospital form a cross, clearly visible when viewed from the top. It was deliberately designed that way to send a message to any aircraft overhead that it is a medical facility which, according to the Geneva Convention, must be spared. But Japan wasn't a signatory, so when they saw the cross, they probably said, "Nah, like we care," and went on a bombing spree anyway. What remains standing today are its walls that look as though they may crumble any time.
But that wasn't the eeriest bit. On some of these walls were writings — messages, names, curse words — left behind by some Muslim soldiers that were slaughtered in what is known today as Jabidah Massacre.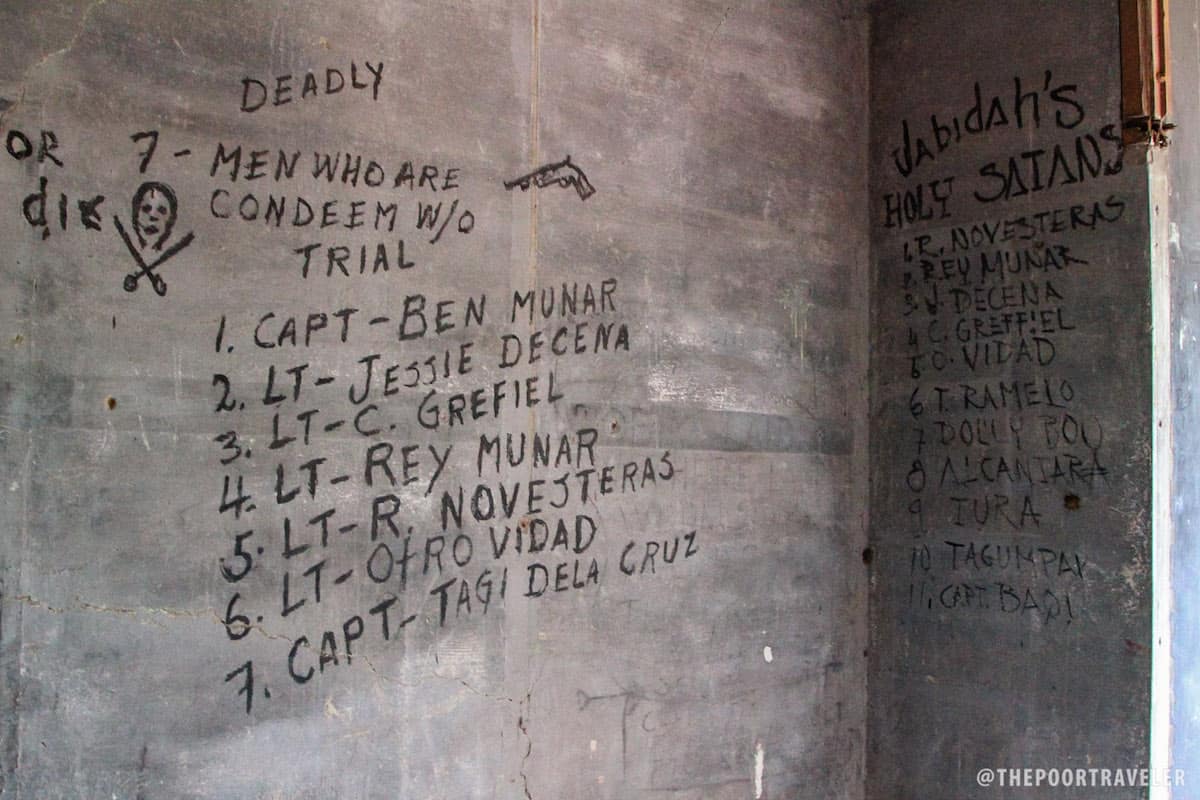 In 1968, soldiers from Sulu stayed in this hospital for training to execute a plan to, allegedly, infiltrate Sabah. But the plan changed and the recruits were supposed to be transferred from the island to another camp in Luzon in two batches. The second batch didn't make it to the mainland. They were killed by the army. Only one survived. What exactly happened has been the subject of decades-long debates.
2. Sunset from Battery Grubbs
Battery Grubbs harbors two disappearing guns, artilleries that disappear from enemy view after firing. It's one of the most important battery placements in the area. But for somebody like me who is more interested in nature than big guns, it's best visited just before dusk as it offers a magnificent view of the sunset.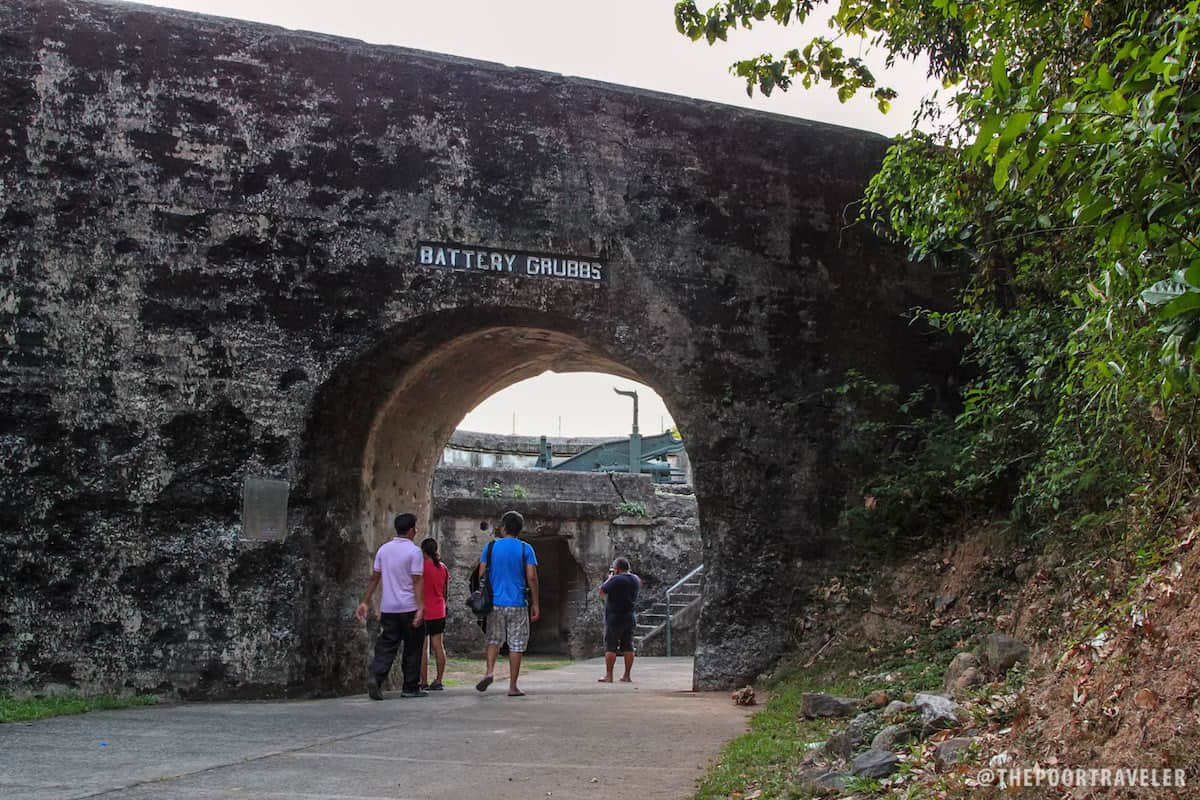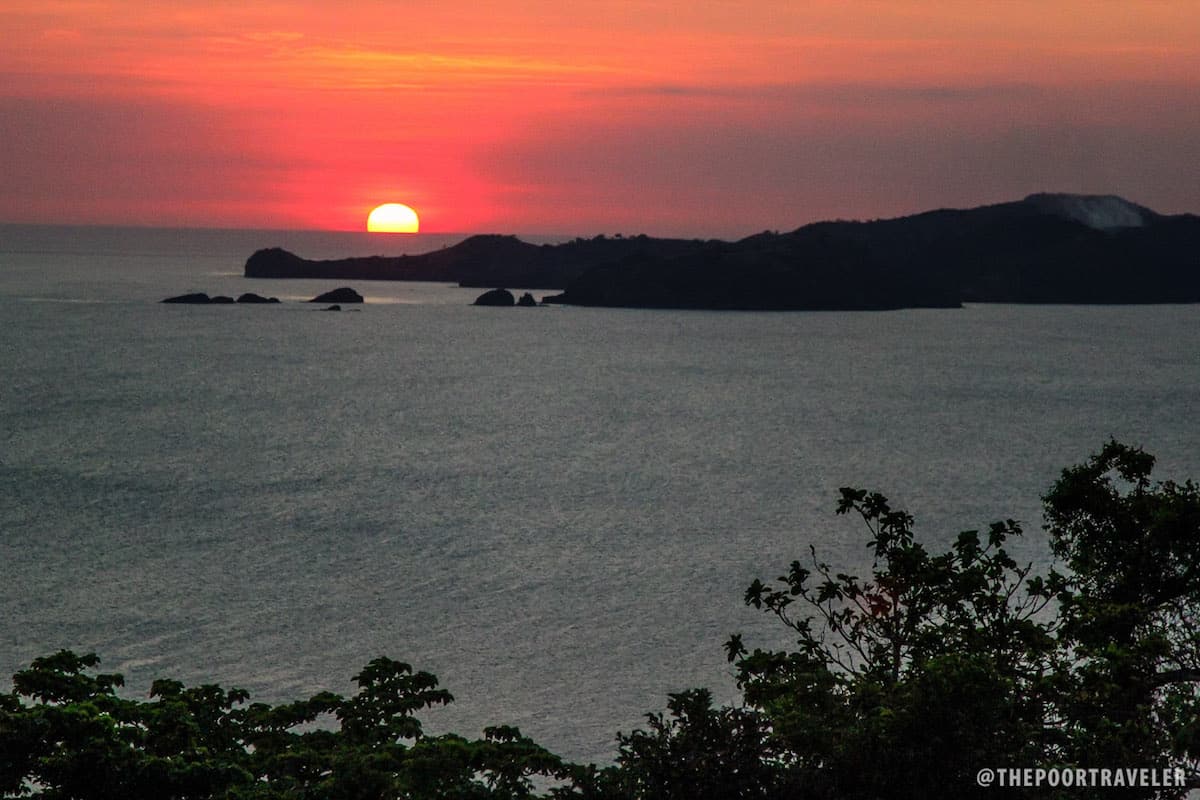 3. Lateral Tunnels Tour
Day trippers will get to walk through the main tunnel (and enjoy the Lights and Sounds show that narrates the events at Corregidor during the Second World War), but those who stay overnight may choose to return and go deeper into the mountain.
The tunnel is where Filipino and American soldiers took shelter when the Japanese attacked. It is also where the Japanese hid when the Allied forces returned to reclaim the island. In both occasions, blood was shed. The surviving Japanese soldiers chose to do hara kiri inside the tunnel instead of surrendering. Some lateral tunnels also served as hospital. This explains the nerves that many of us felt upon entering the site, even when this is the part that most of us were looking forward to. After putting on a helmet and with a flashlight in one hand, we walked into complete darkness and saw many of the tunnel's corners.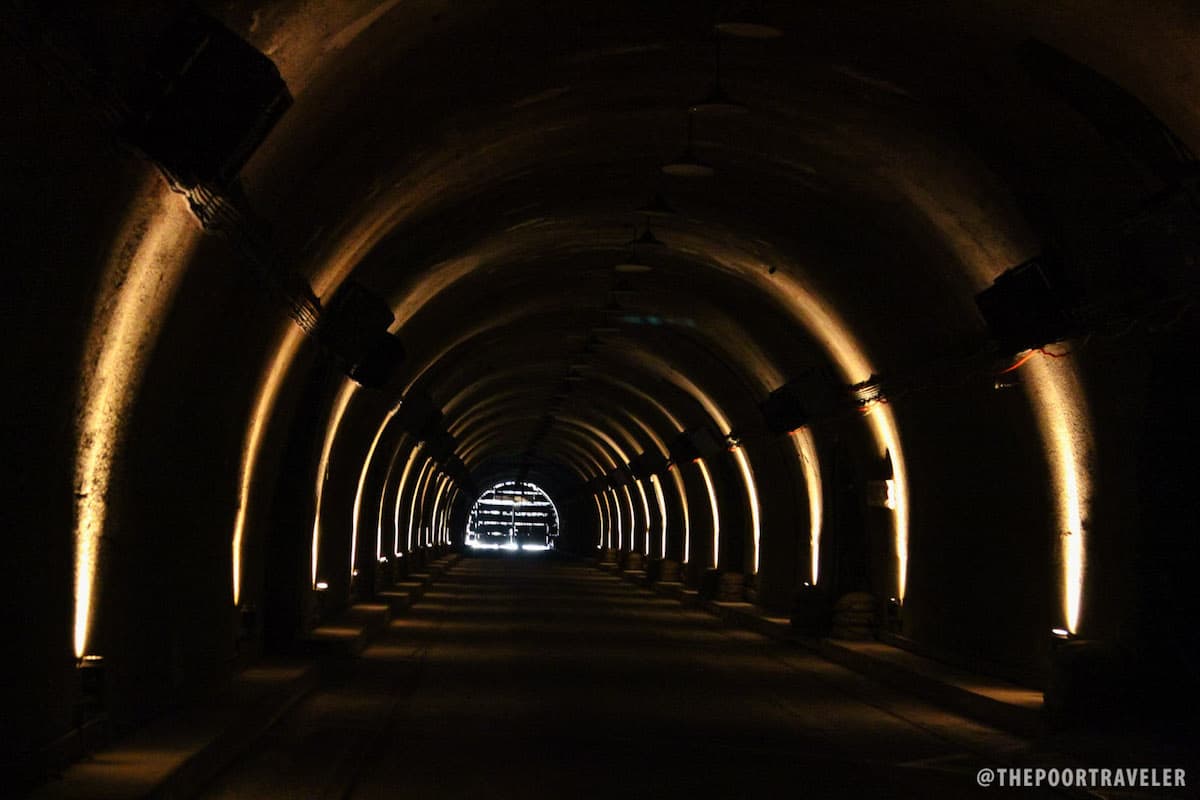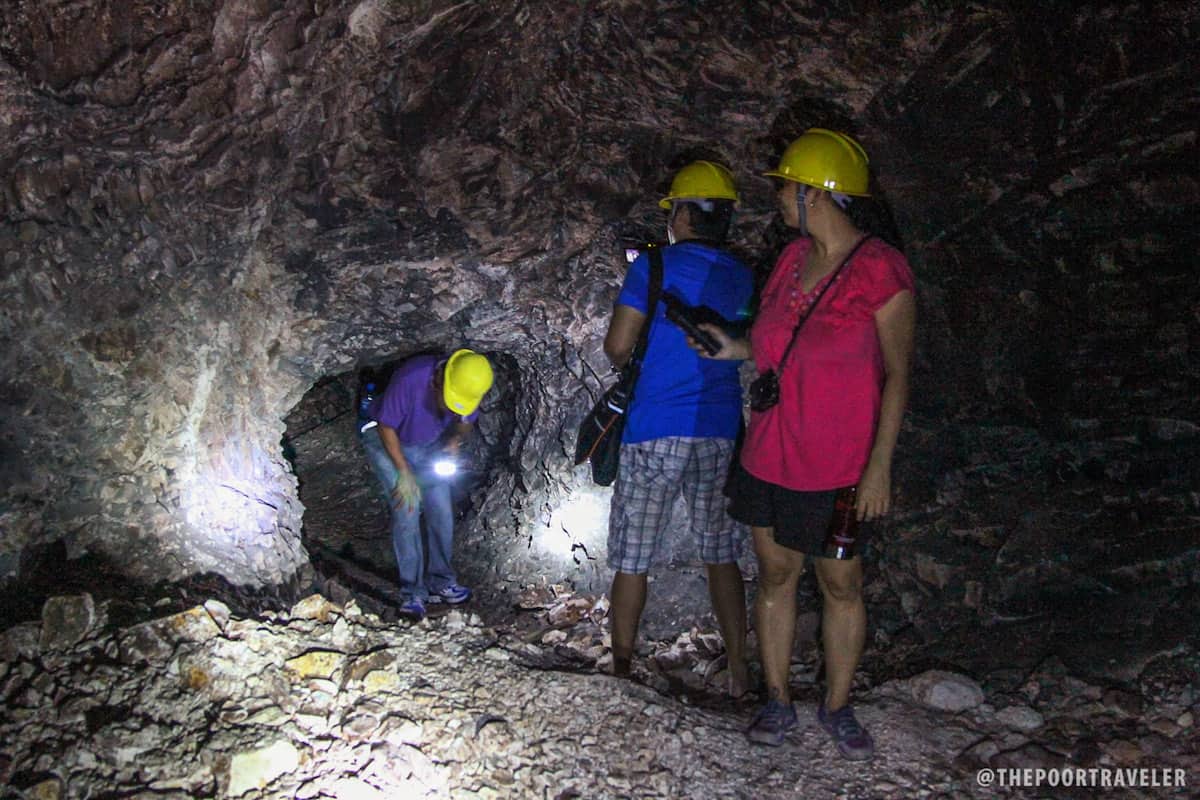 The most memorable part of our one-hour walk inside was when we were told to not make any noise so we could hear the "sound of silence." I smirked, thinking it was just figure of speech. But when we followed his instructions, when not one of us were talking, a ringing sound began filling our ears. There is a scientific explanation to it, of course, but it was still creepy given our location. After a minute or two, one of us couldn't take it anymore and spoke again.
4. Sunrise over the Tail End.
And if you still have the energy to beat the sunrise the next day, head back to the cliff behind the Eternal Flame of Freedom monument to witness the start of a new day. The sun emerges from the sea and rises over the island's tail end. It's cold, but something you wouldn't really mind when presented with such a celestial display of wonder.
5. South Beach.
Corregidor is laced with small sand-filled coves. Although none of its beaches can rival the fairness and fineness of Boracay or El Nido, they still are great places to unwind. South Beach is probably the best and the closest to Corregidor Inn. You can also enjoy kayaking, ziplining, and other activities here.
One quirky thing about this beach is the presence of what many casually refer to as "bloodstones," large pebbles with red markings resembling blood spatters.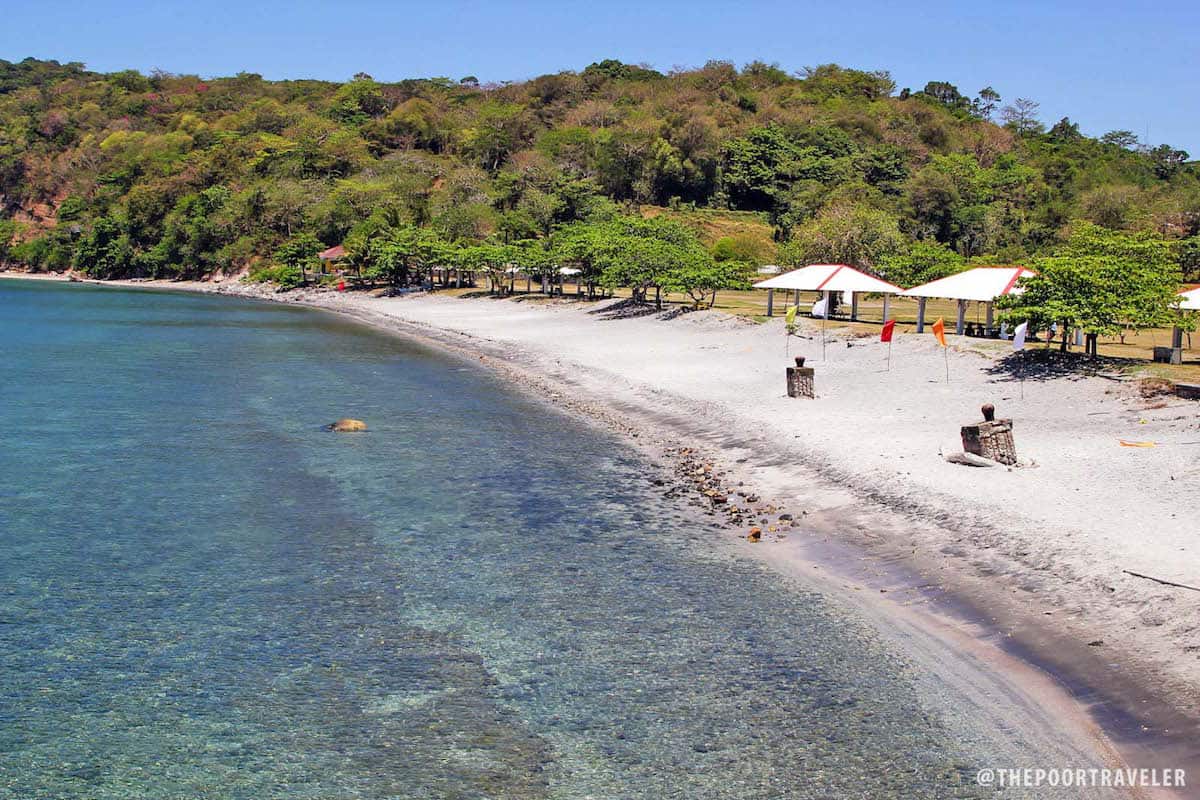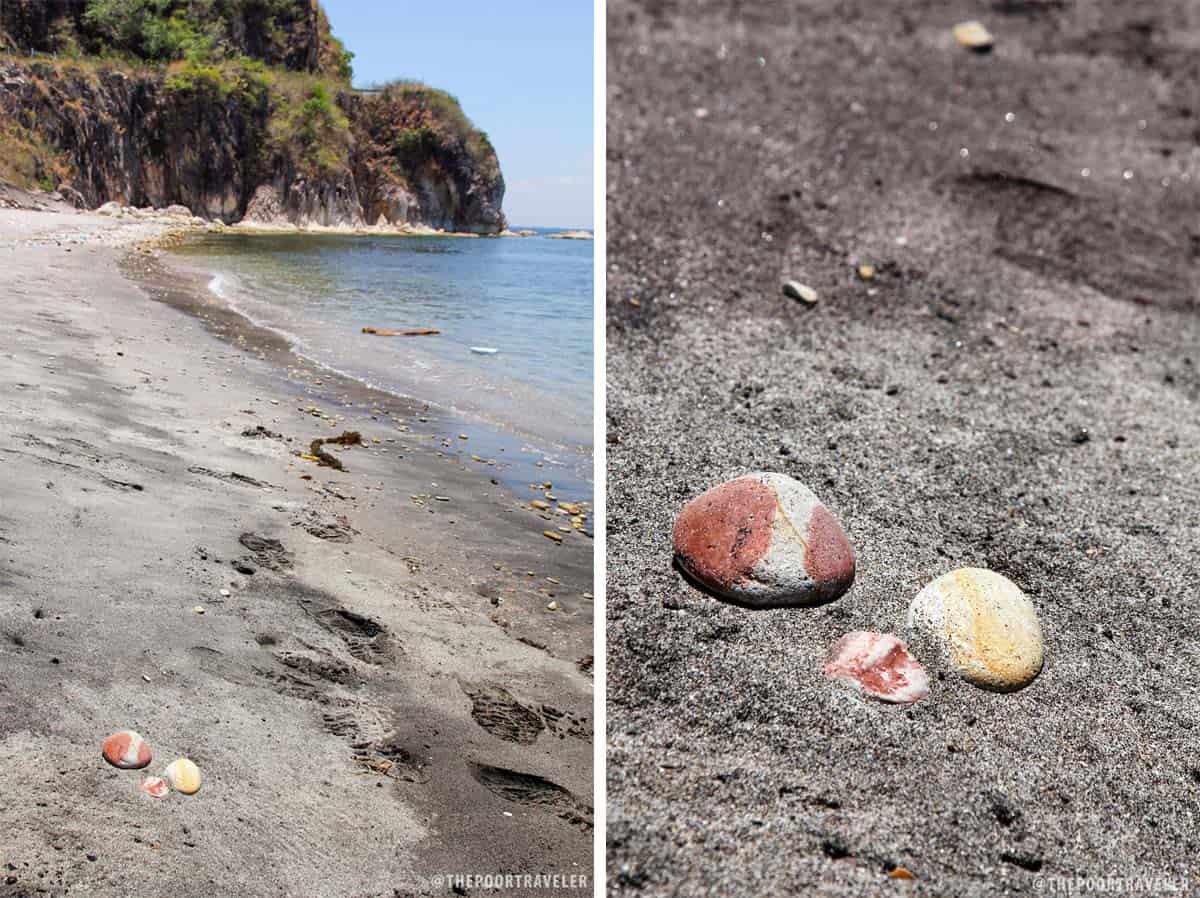 Too chicken to try overnight tour? Go on a day tour instead: Corregidor Day Tour
Corregidor Tour by Sun Cruises
Esplanade Seaside Terminal, Mall of Asia (MOA) Complex, Pasay City
Telephone No.: (632) 834-6857 to 58, (632) 831-8140
Email: corregidortours@suncruises.com.ph
Website: www.corregidorphilippines.com

How to get there: Take LRT 1 or MRT to EDSA-Taft. Ride a jeepney multicab bound for SM Mall of Asia. Alight at One Esplanade.
More Tips on YouTube ⬇️⬇️⬇️