It was too much beauty in one place.
Batanes is the smallest province in the Philippines by land area and population, but it is in no way little when it comes to pulchritude. This 10-piece archipelago has so much of spectacular sights to offer to lucky, lucky visitors. A tour in Batan Island alone has the ability to make you question whether everything you see is real. Batanes is dreamy, fantastic, surreal.
Of the three most popular tours in Batanes — North Batan, South Batan, and Sabtang — the first was the least overwhelming, we were told. When we were already exploring the northern half of the island, we were dumbfounded. We were so blown away that we couldn't imagine how it could be prettier than this. If South Batan is much more beautiful as others have claimed, I thought, then it must be a heck of a destination.
And it is. South Batan has some of the most breathtaking landscapes, whose maps are dotted with a number of historic sites! Here are some of them.
WHAT'S COVERED IN THIS GUIDE?
1. Chawa View Deck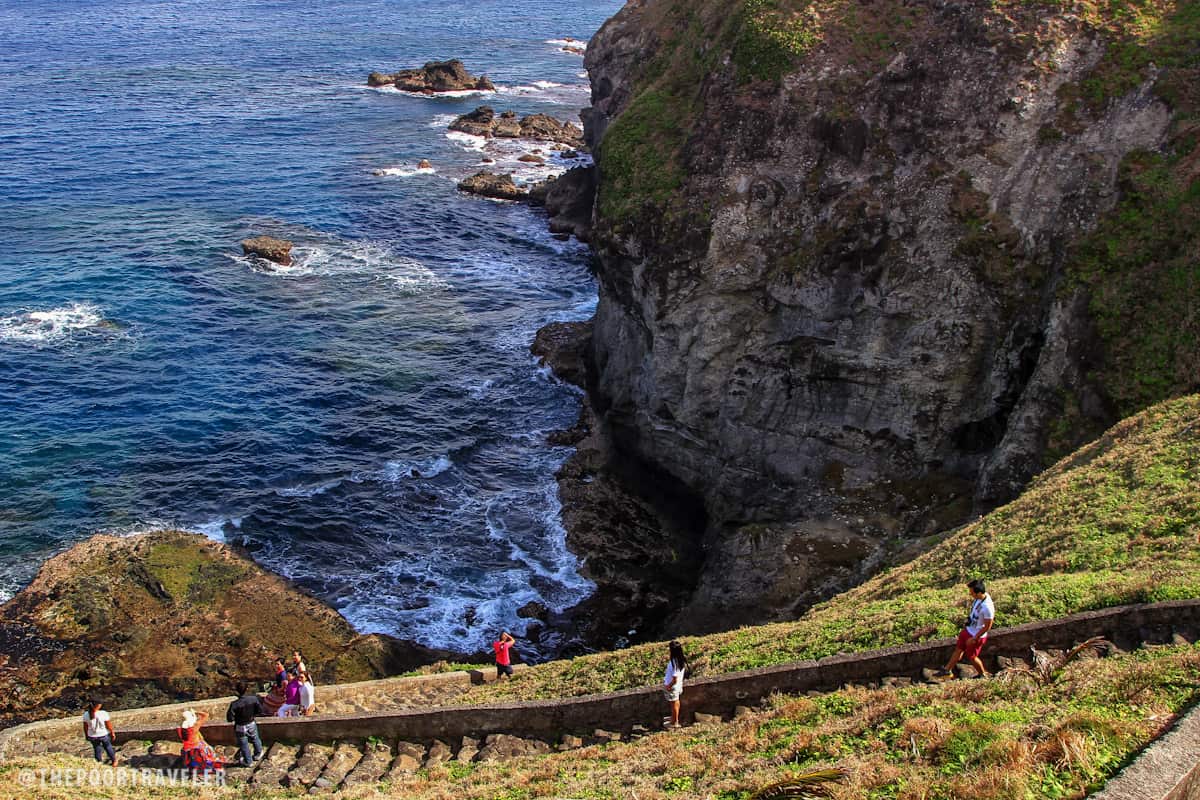 Chawa View Deck allows a gorgeous view of the western cliffs of Batan Island, facing the West Philippine Sea. From here, the Basco Lighthouse (in Naidi Hills) can also be spotted. It is usually the first stop of the South Batan Tour, an ideal choice because it offers a quick glimpse of what's to come.
2. Tayid Lighthouse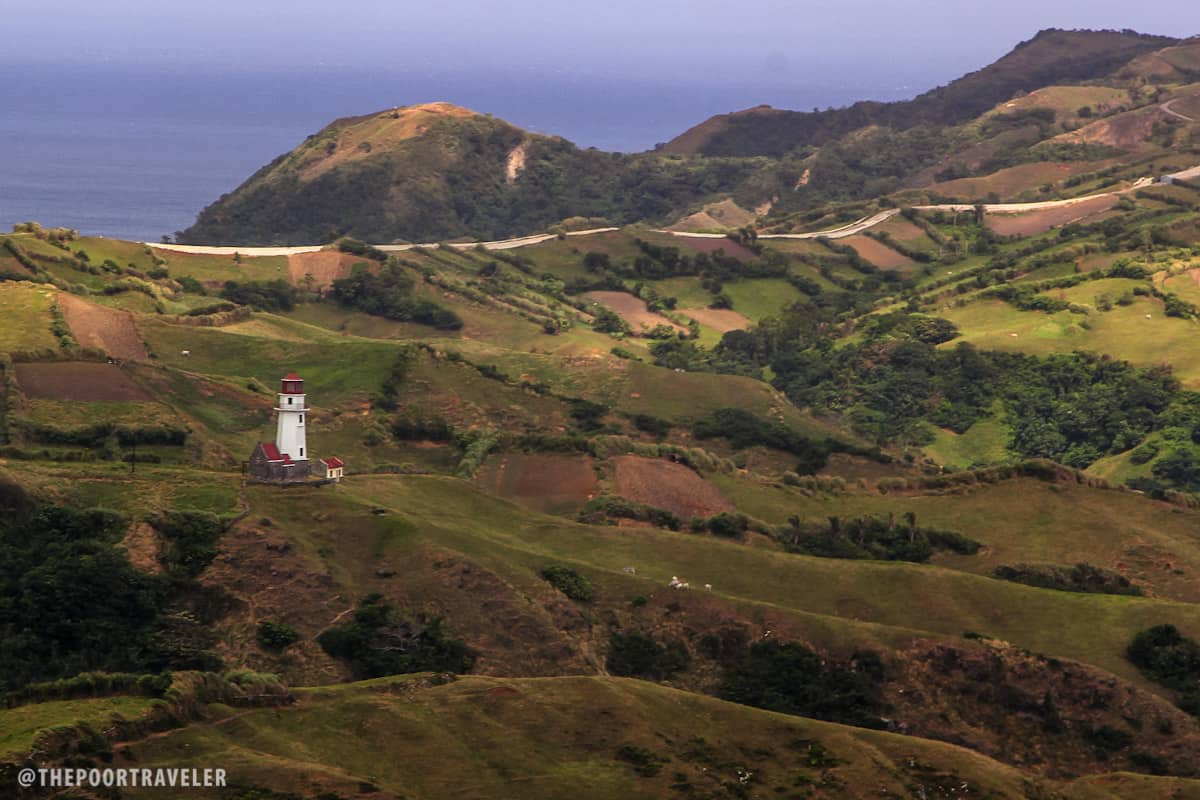 Tayid Lighthouse in Mahatao is one of the three beacons erected in Batanes in 2000. Although part of the same project, Tayid Lighthouse is very different from its Basco counterpart. Basco Lighthouse is rounded; Tayid is hexagonal. Basco Lighthouse overlooks the West Philippine Sea; Tayid keeps an eye on the Pacific Ocean.
3. Racuh a Payaman (aka Marlboro Country)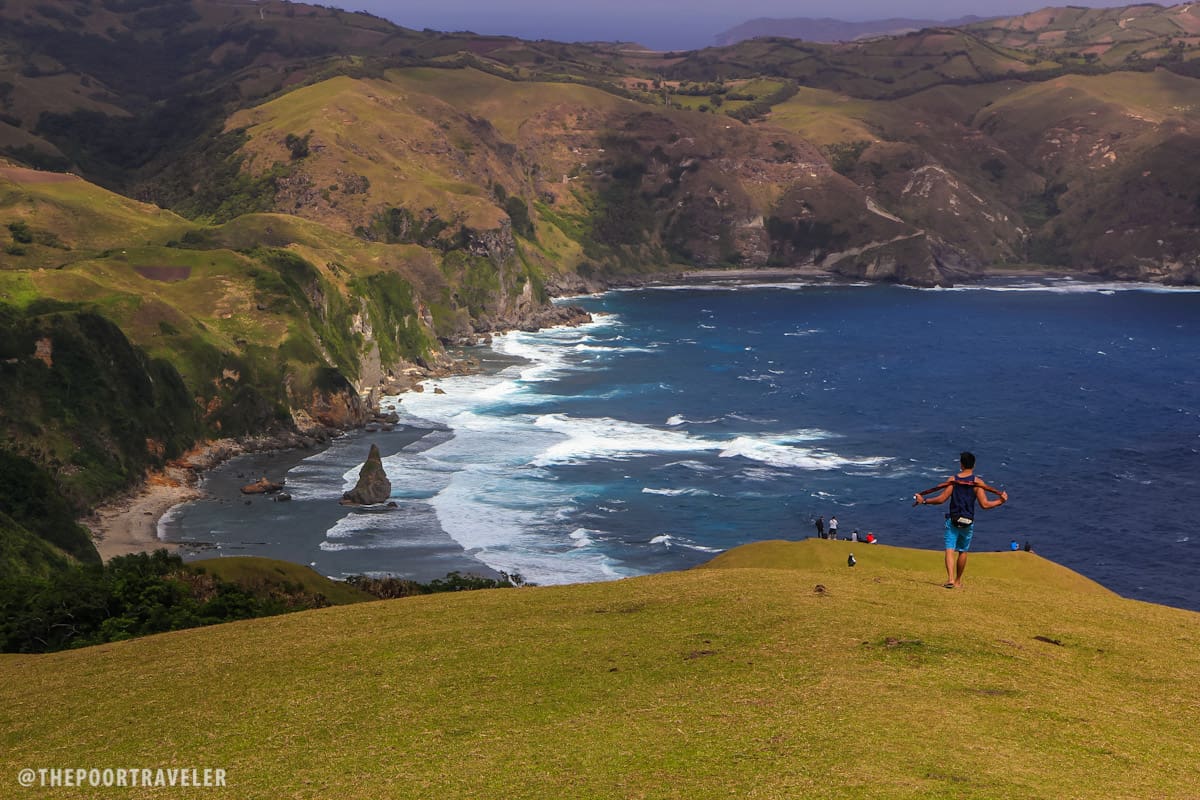 Racuh a Payaman is more popularly called Marlboro Country by tourists. Verdant rolling hills serve as the grazing and resting spots for our bovine friends and a marvelous viewpoint for tourists! Their edges take all the beating from the restless Pacific.
It is one of those places where you can just sit, relax, and wallow in the utter peace and beauty before you. Pick a hillcrest and you'll have the most picture-perfect view of the Tayid Lighthouse to the left, Mt. Iraya to the right, and Diura Beach in between. Absolutely stunning.
4. Imnajbu Beach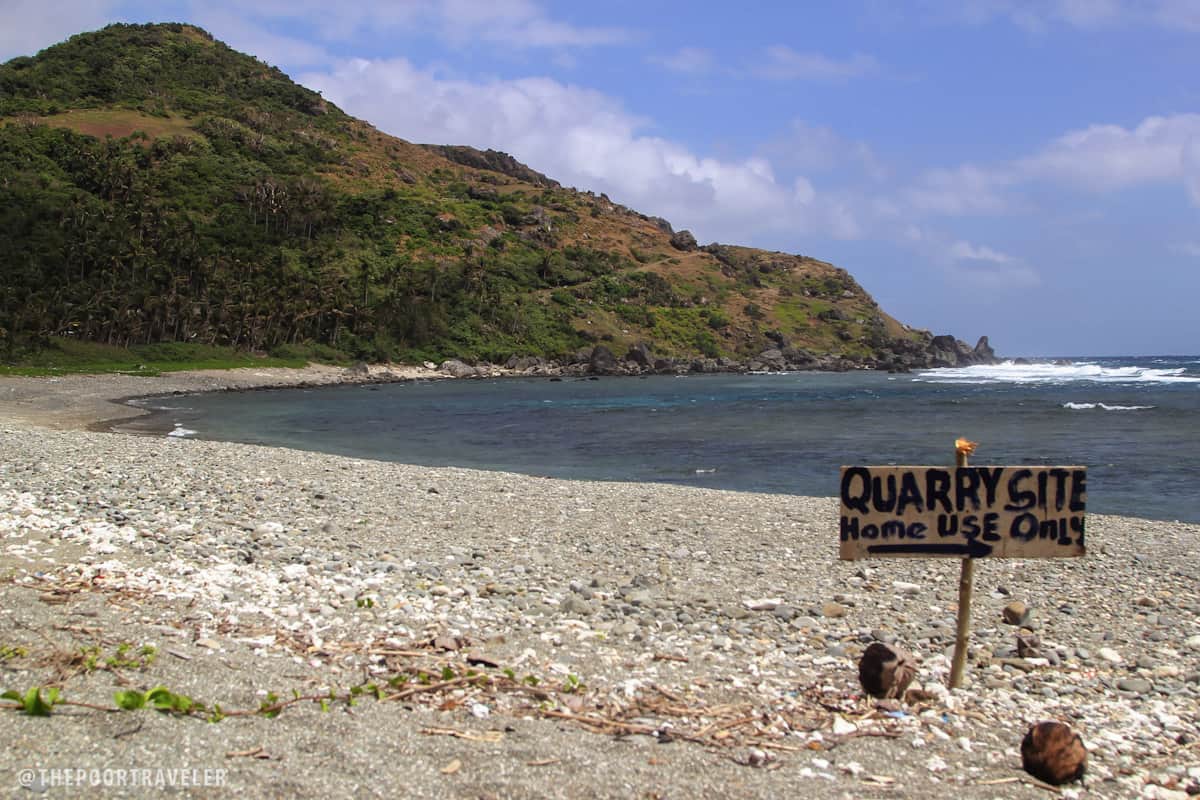 Lying right across the San Lorenzo Ruiz Chapel in Brgy. Imnajbu (Uyugan) is a sand-and-shingle beach where locals obtain the stones they use for their homes. Vines crawl seaward on the gently sloping shore, which is bookmarked by rocky promontories.
5. Imnajbu Point: Alapad Pass and Rock Formation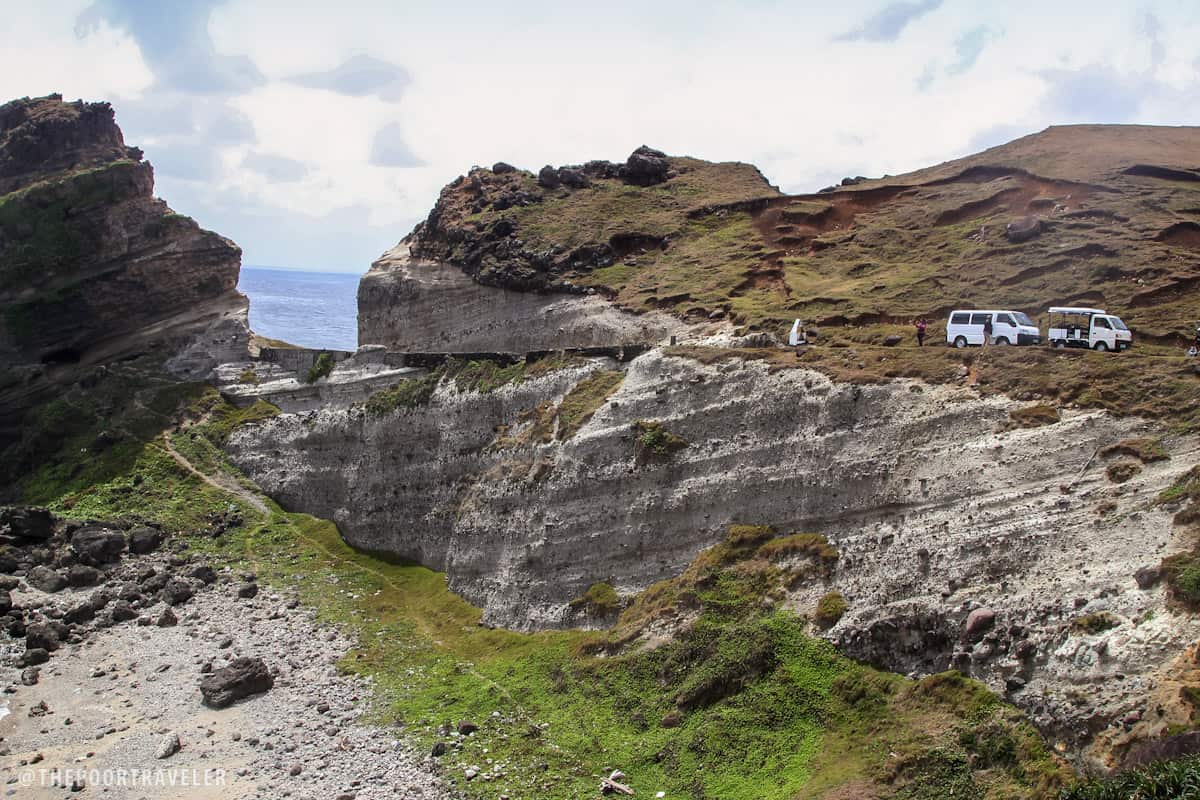 The road cuts through a small hill, forming what they call Alapad Pass. A few meters from here rises a viewdeck that gives another stellar vista of the beaches on both sides. Massive rocks speck the surrounding waters, too.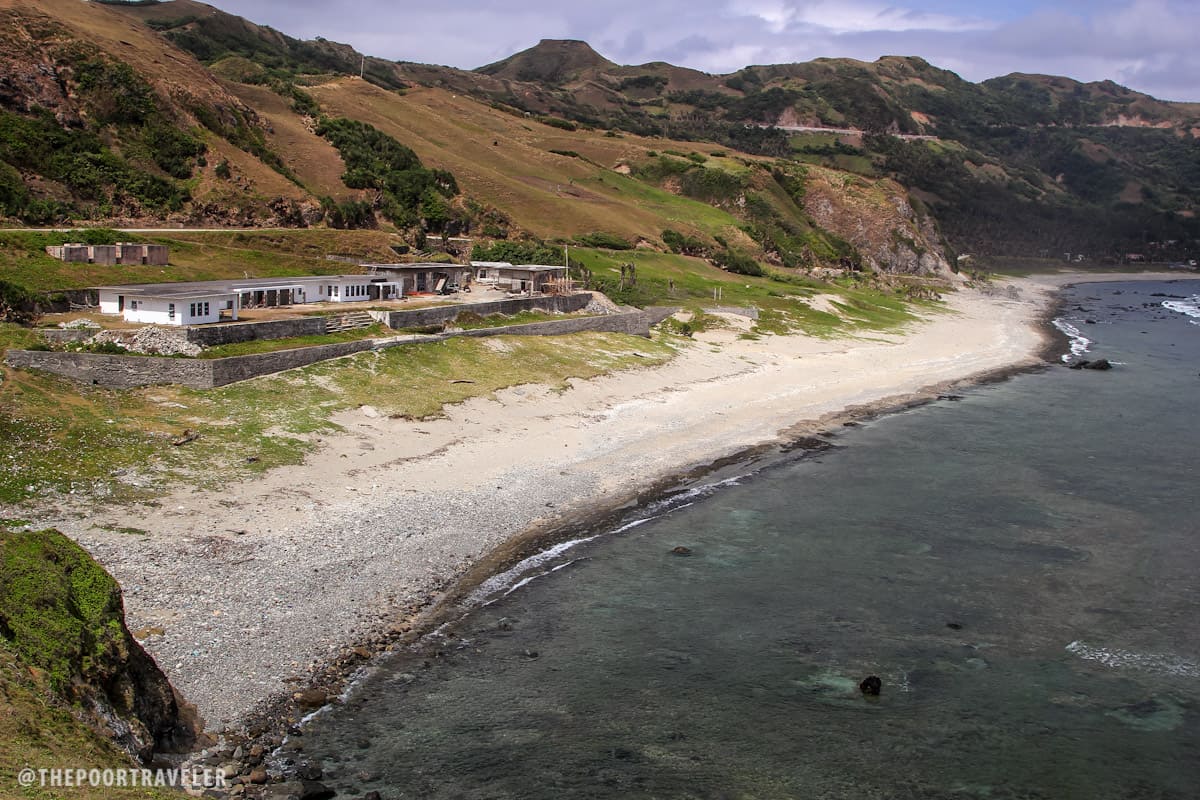 The ruins of the old USCG LORAN Station (Long Range Naval Station), set to be opened as a museum, are also within easy reach from here. The station was the center of what used to be Little America during the American era.
6. Ruins at Sitio Songsong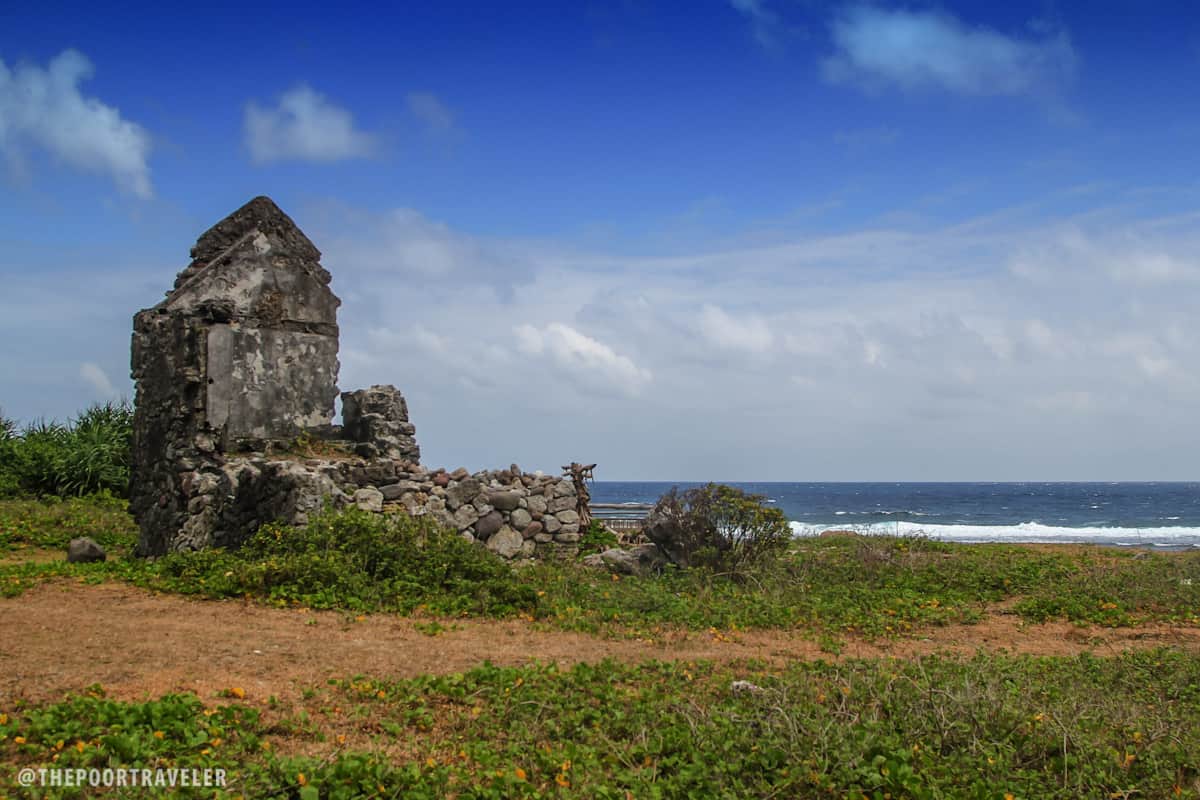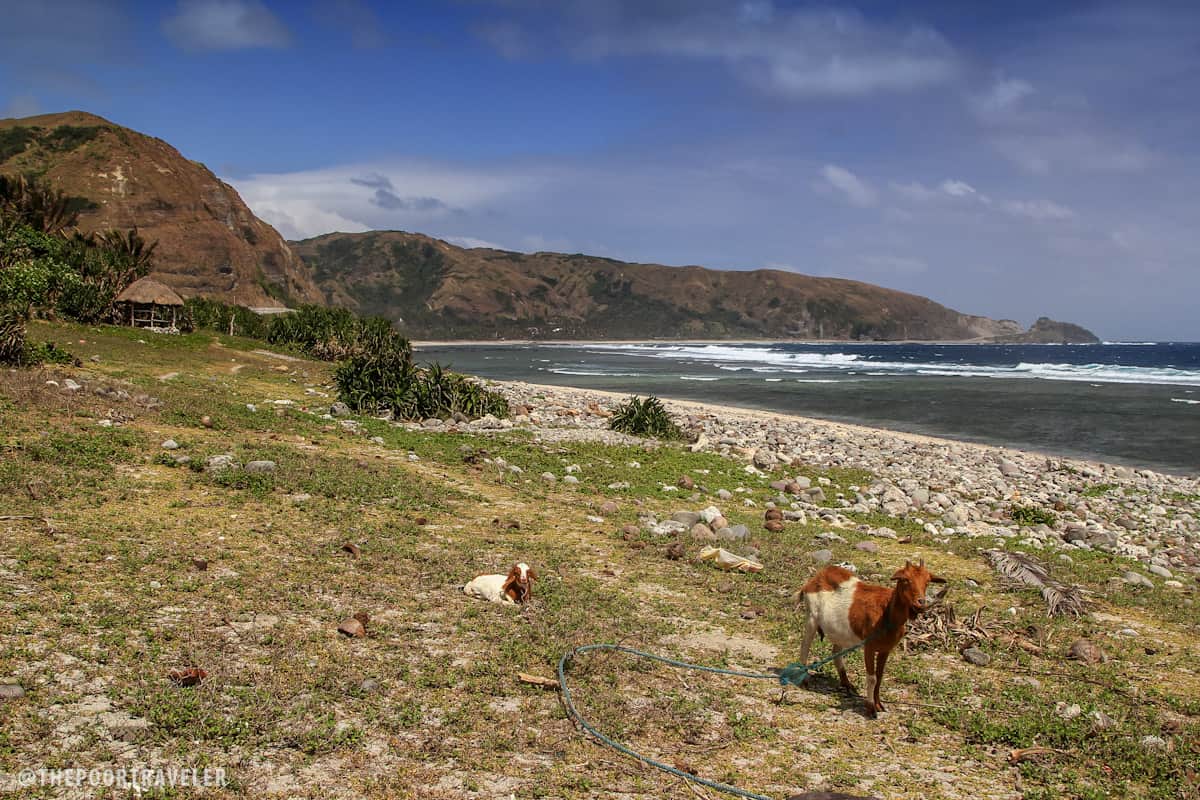 The Ruins at Sitio Songsong is what remains of the barangay when a tsunami slapped Batanes in 1954. Don't forget to go even farther toward the sea and walk along the beach. It's not the finest, but it's a great view nonetheless.
7. Honesty Coffee Shop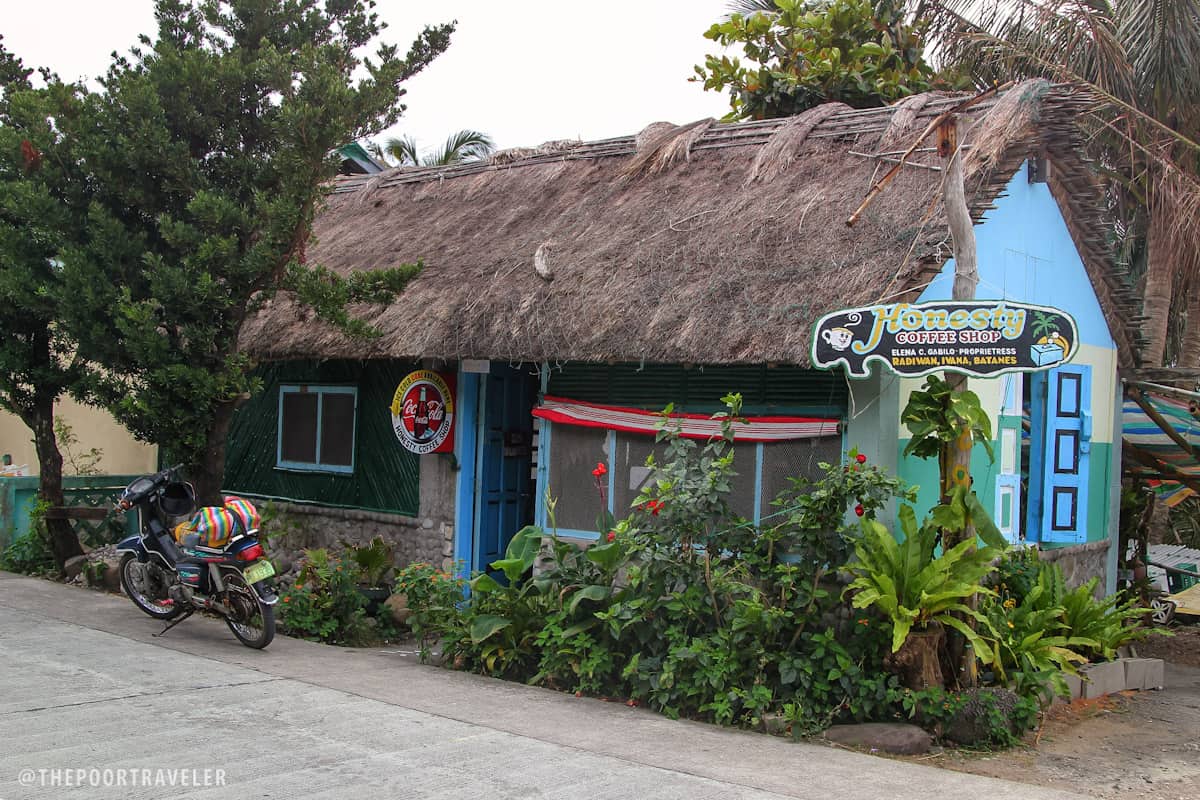 Unmanned and always open, the Honesty Shop is a sari-sari store and coffee shop that puts so much trust on its customers. You get what you want and drop your payment at designated boxes, a testament to the admirable values of the locals. In a province that boasts virtually ZERO crime rate, stealing is almost unheard of.
8. House of Dakay and the Old Spanish Bridge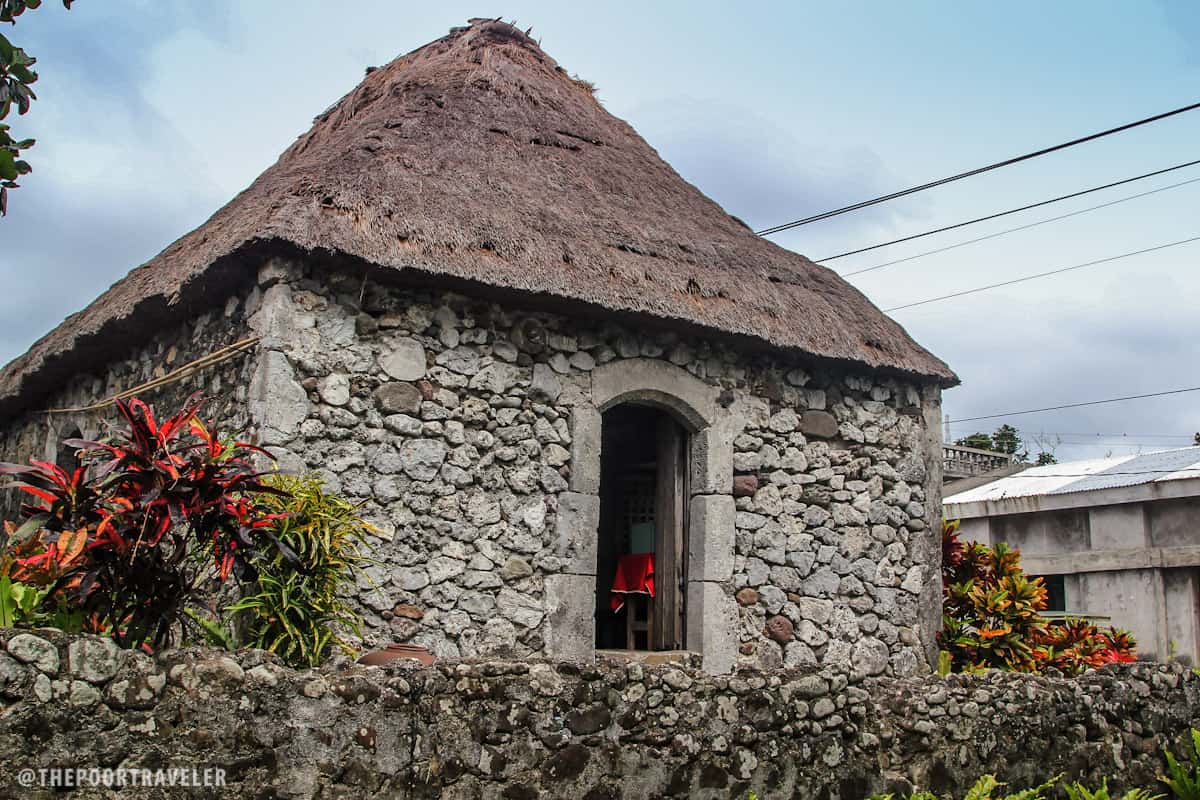 Built in 1887, the House of Dakay is the oldest surviving stone house in Batanes. It is one of the only five houses that remained standing after am 8.3 magnitude earthquake leveled the town of Ivana on 13 September 1918. Of the five, it is the only one that remains unchanged, not including the thatched cogon roof that has to be replaced every 30 years.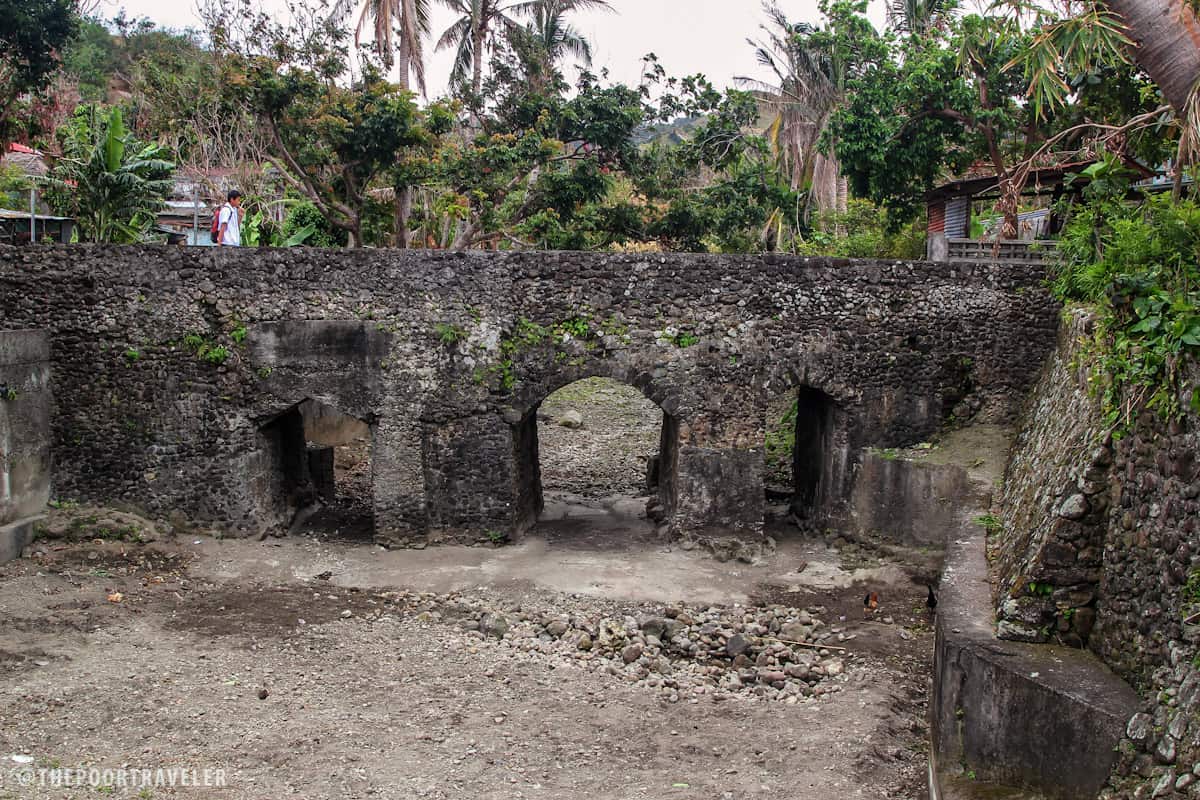 Nearby is an old Spanish bridge that is still used today.
9. Homoron Blue Lagoon and White Beach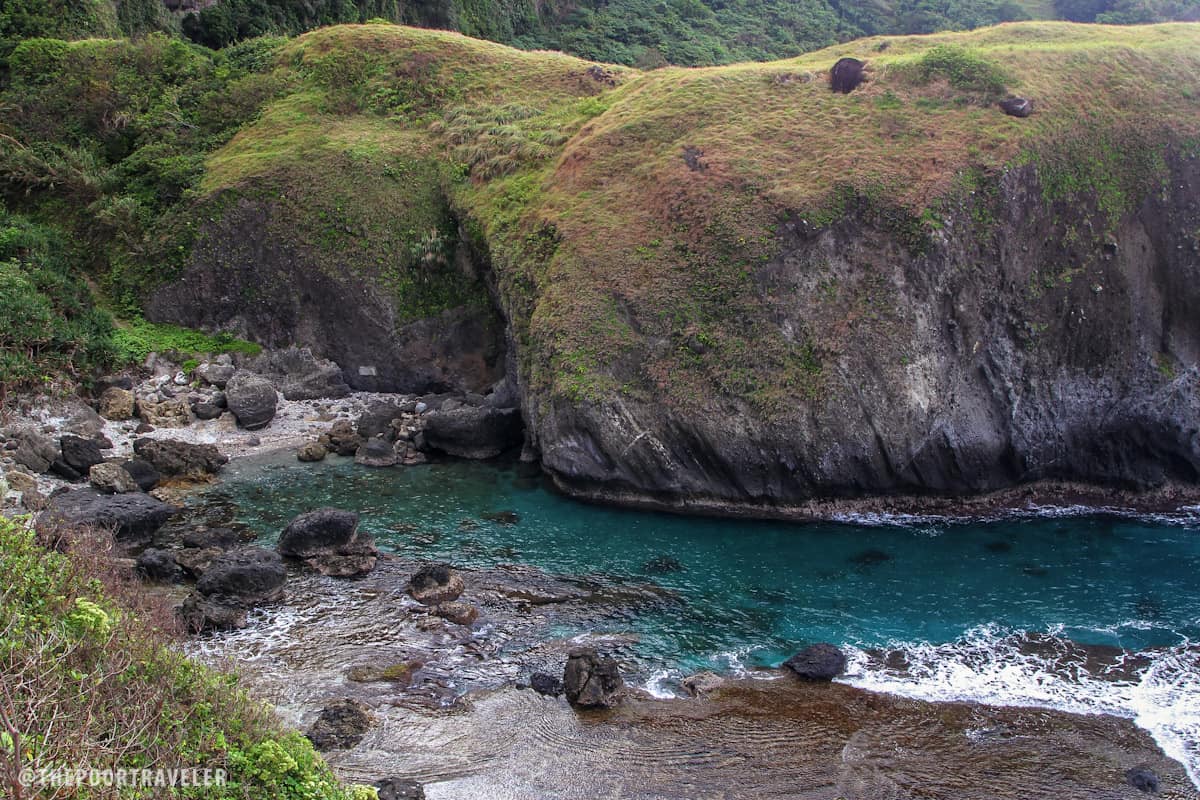 Homoron Blue Lagoon is also known as the Spaniards' Lagoon (or Spanish Lagoon) because back in the Spanish era, only they were allowed to take a dip here. Today, of course, it is open to everyone who wants a refreshing time without battling the bullying waves that are present in almost every beach in Batanes.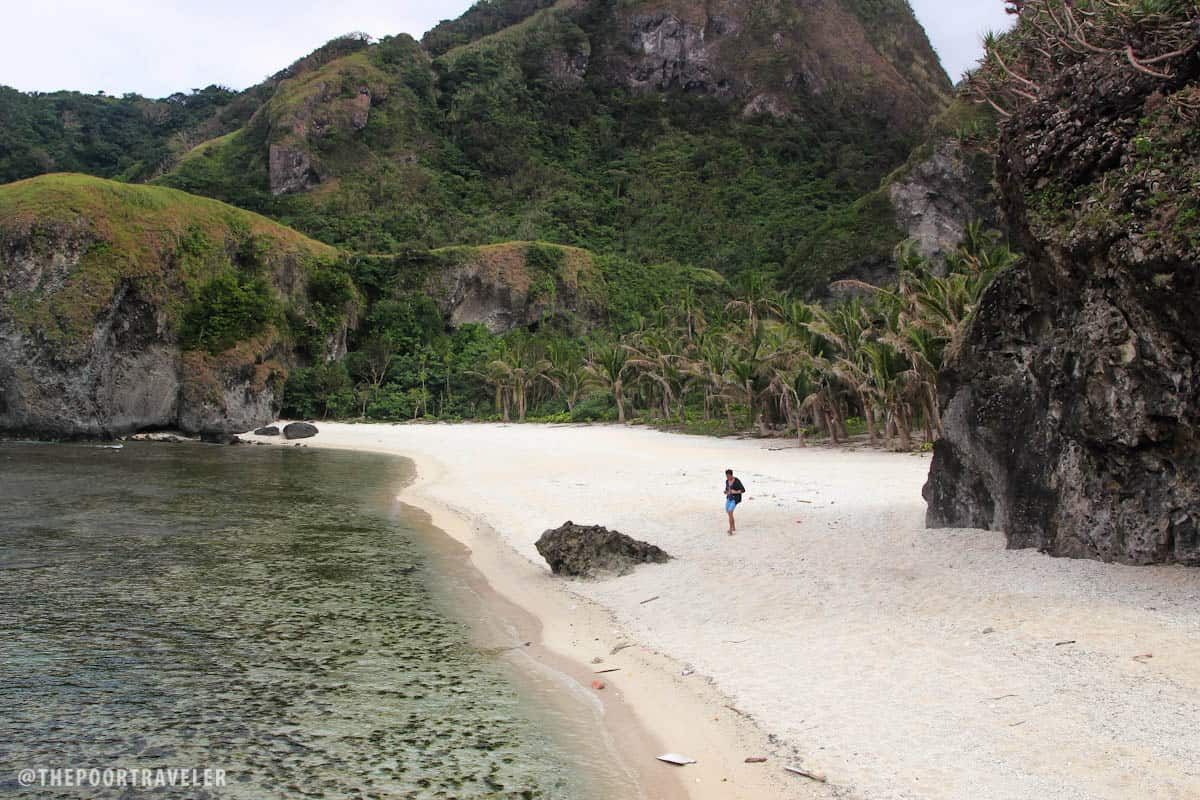 Just a short walk away is the so-called White Beach, with gentler waves and shallower waters (compared to other beaches in the island).
These two spots are perfect for swimming and picnics, but not when you're part of a sightseeing tour. You can always go back if you have a less demanding itinerary.
10. Diura Fishing Village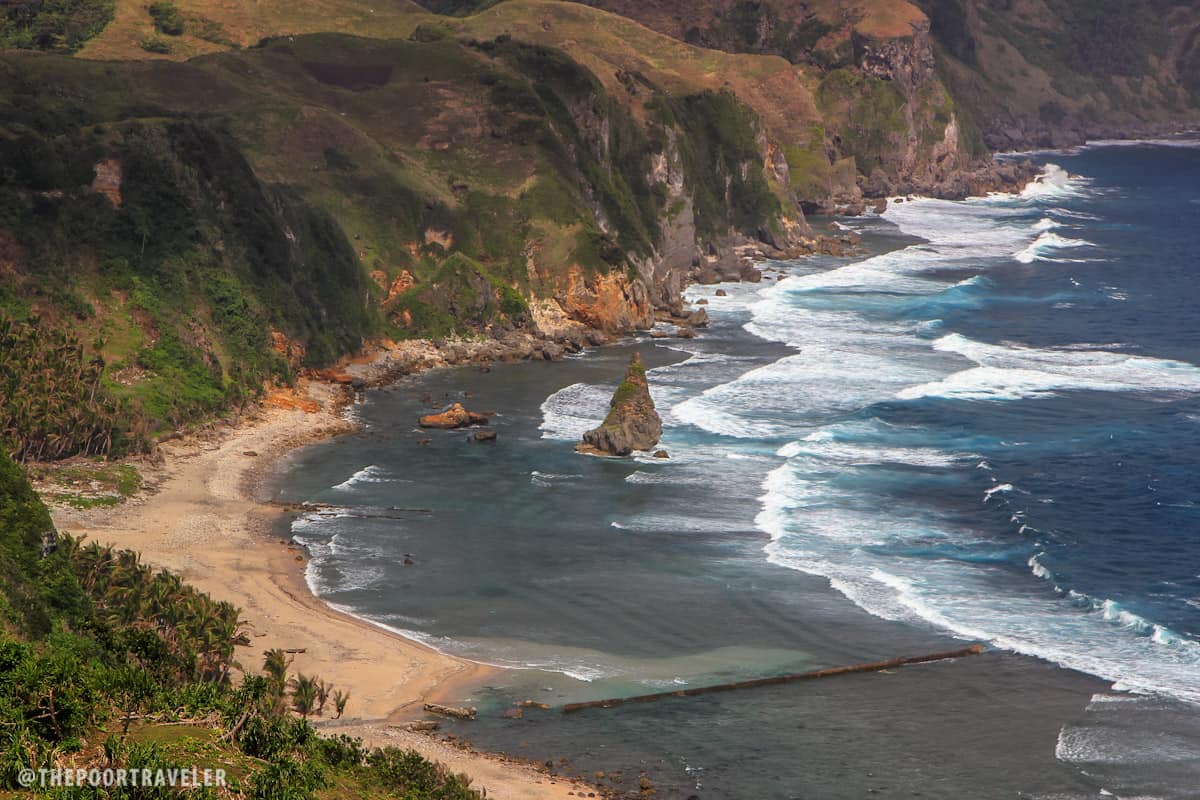 Diura Village is a small fishing community three kilometers from the town proper of Mahatao, facing the Pacific. The village is best known for its gorgeous landscape and the Kapayvanuvanua ritual. Kapayvanuvanua is performed at the start of the fishing season to avoid accidents and to attract a more bountiful catch, mostly dolphinfish (arayu) and flying fish (dibang). Blogger Chasing Jayce documented the ritual excellently.
11. Mahatao Boat Shelter Port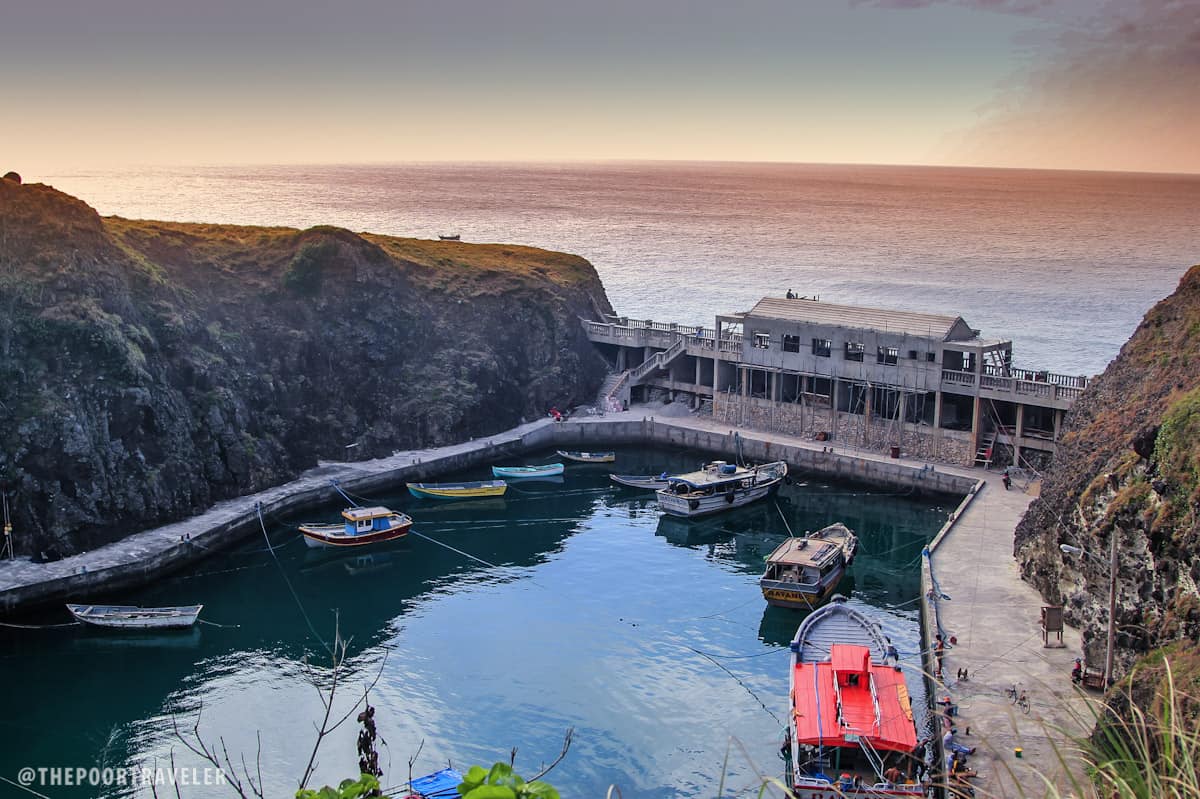 Completed in October 2005, this P130-million boat shelter port was the biggest infrastructure project by the provincial government at the time. It serves as shelter to vessels bound for Itbayat and other boats during inclement weather.
12. San Carlos Borromeo Church
Every municipality in Batanes has its own church and you can stop at each of them if you want (just inform your guide), but the San Carlos Borromeo Church in Mahatao is the most culturally significant. It was constructed in 1873 by Onesimo Polo. The church is declared as a cultural icon by the National Commission for Culture and the Arts (NCCA) and the National Museum.
How to get there: From Basco Airport or Basco Town Proper, you can hire a tricyle for a tour of BATAN ISLAND SOUTH. Whole day tour costs P1500 per tricycle.