When the gods showered Batangas with fine sand, Malabrigo was probably stoned. But somehow it managed to catch tons of pebbles. And it's not a consolation. Not at all.
A ten-minute tricycle ride across agricultural lands took me to a quiet seaside neighborhood. The driver pointed to the direction of the shore through someone's backyard. "That's the beach," he said. "Keep left and you'll find the lighthouse."
Even from the road, I could already sense the scent of the ocean. Yes, even despite the strong smell of fried fish that floated in the air. The owners of the house were having breakfast, al fresco-style.
WHAT'S COVERED IN THIS GUIDE?
Stoned Solitude
"Makikiraan po," I greeted them, who smilingly showed me the way. The sound of the waves' melodic rumbling grew louder with every step. And the ground, it got covered by more and more round stones. Never had I seen a pebble beach before, and it somehow made me quite nervous. Being accident-prone, I feared that it might be a dangerous territory. (I stumble even on flat ground.) One step and then another. The farther I made it, the more the worry faded away. I guided my feet out of my flip-flops and let them feel the cobbles. Rough, as expected, but not too rough to hurt. If anything, there was something therapeutic about it, as though they massaged the soles of my feet. If it wasn't for the heat, I'd have totally ditched the slippers.
I ran across a bed of stones and climbed to the top of a giant boulder. Malabrigo Point, as this beach is sometimes called, is at the southernmost tip of Batangas. From here I saw the waves of the busy Verde Island Passage, rolling to the stony shore. I saw no one else. This place — this pebbly piece of paradise — was all mine. All mine.
While most Manila-dwellers flock to the usual beach destinations — Laiya, Anawangin Cove, and Puerto Galera — Malabrigo has managed to fly under the radar all these years, preserving its natural beauty and pristine state. Two things can take credit for it. One is its location. Tucked in a relatively obscure municipality (Lobo isn't one of the first towns to come to mind when we think of Batangas), it can be reached by meandering along mountainsides, an hour from Batangas City and a total of 3 hours from Manila, if you're fast and lucky.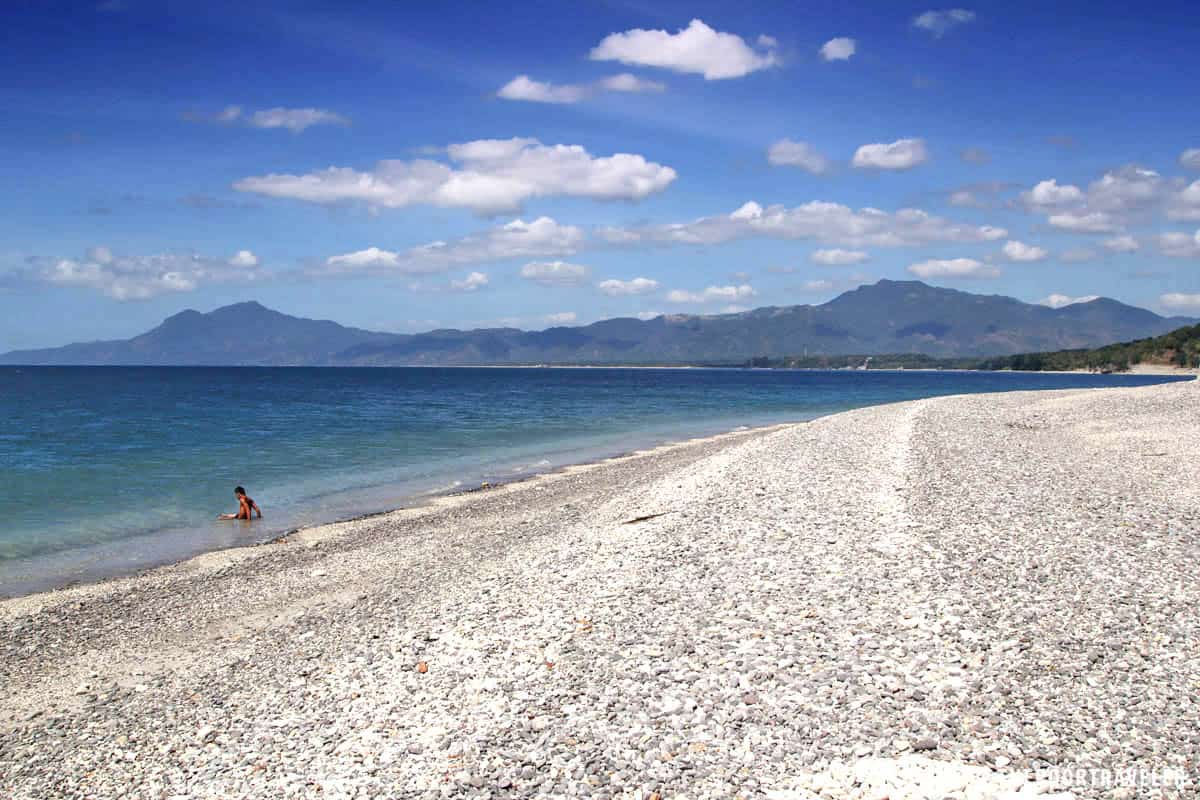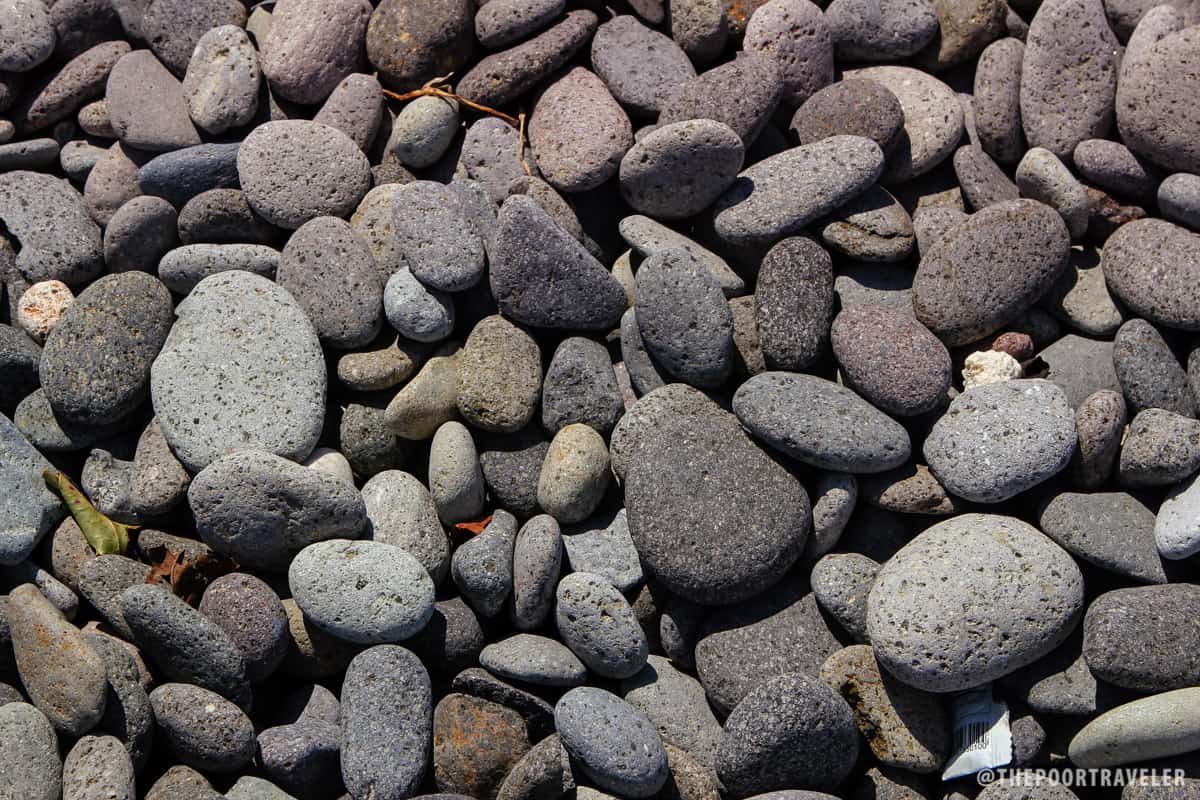 Pebbly Pulchritude
The other reason is littered around its shore. Malabrigo doesn't have the usual white sand that most beach bums chase. In fact, sand is nowhere to be found, and in its stead are small- to medium-size grey and white cobbles spread over the beach. No, you won't see it glitter under the sun. No, you won't find it pleasant for rolling (who does that, anyway?). And if you love a game of sand-throwing, that's not gonna happen unless your intention is to murder your playmate. But it is comfortable. Comfortable enough for other non-sandy beach activities. (Rated GP activities only, needless to say.)
It was like watching a high definition movie. No grains, crystal clear. Clarity is its greatest asset. Malabrigo has the clearest waters I have seen in all the destinations around Manila. No sand to muddle it. No grains to scratch its glass-like shimmer. Not near the shoreline, at least. The sea is an ocean of gems. Sapphire and emerald hues blend under the Batangan sun.
Luminous Attitude
A walk farther east brought more of the lengthy coast to view. The pebbles turned to shingles, smaller and rougher, with every step until a small patch of sand made an appearance. Here, on the sand under the shade of an enormous rock, I took a break from the hard ground and the heat of the sun. My eyes scanned the area for any sign of the lighthouse, but the beach that gently bends in the distance has nothing. No sign in front of me.
I turned around, and there it was. A staircase. Of course it's on the cliff. What was I expecting? The staircase zigzags on the cliffside to the top, where the lonely beacon stands proudly.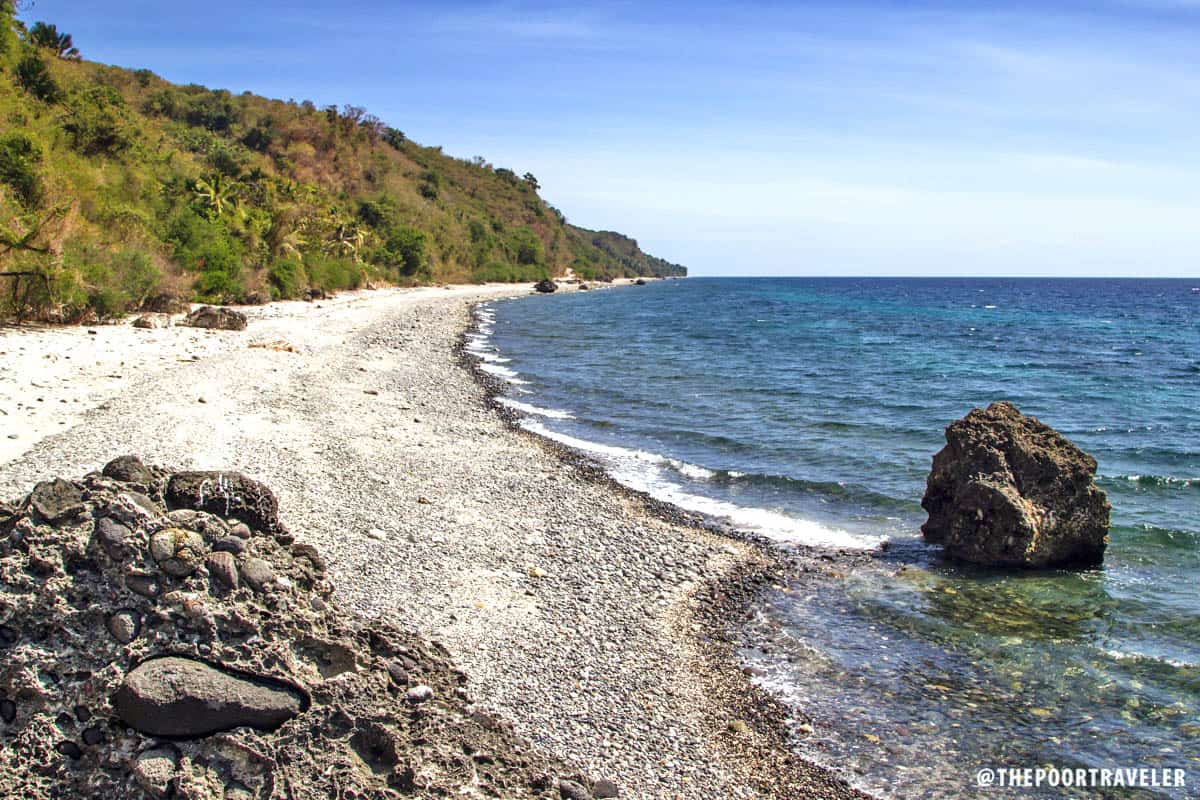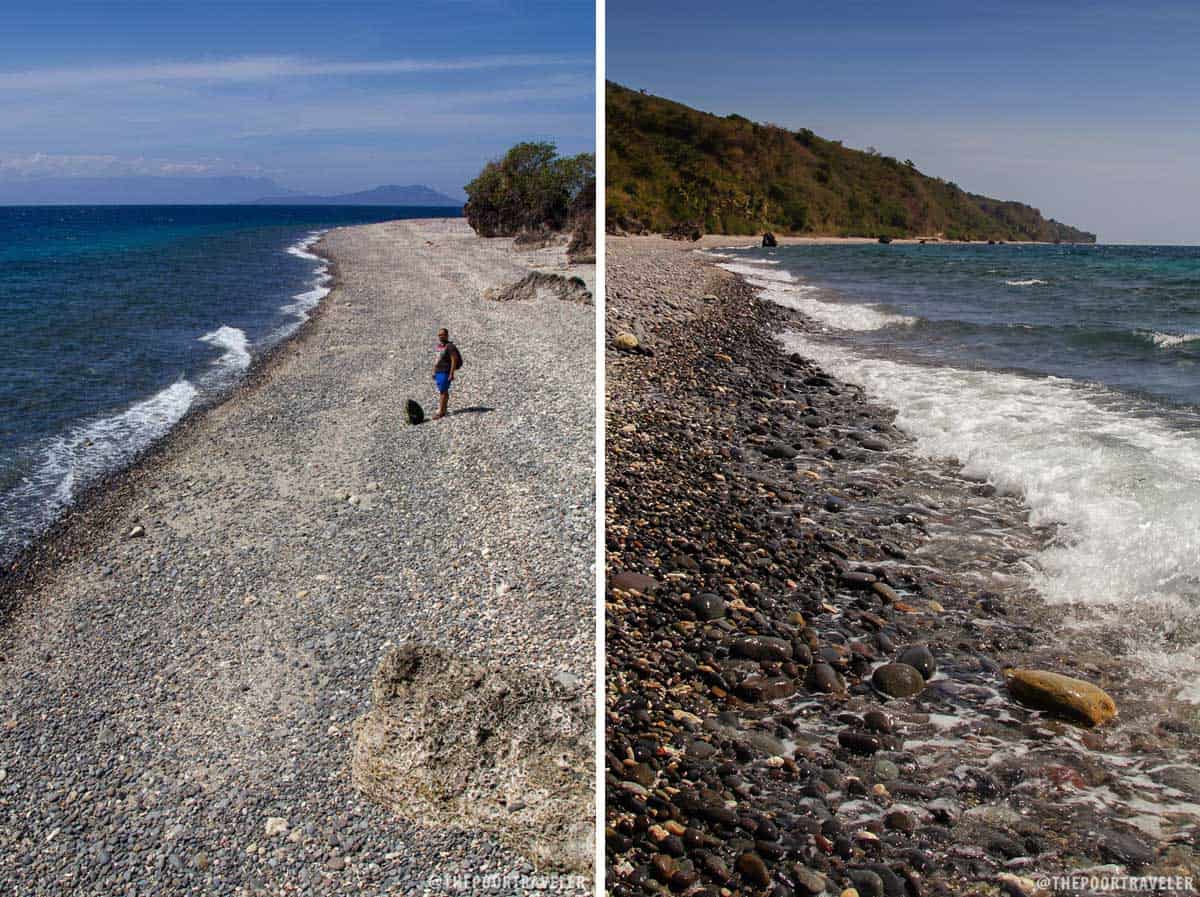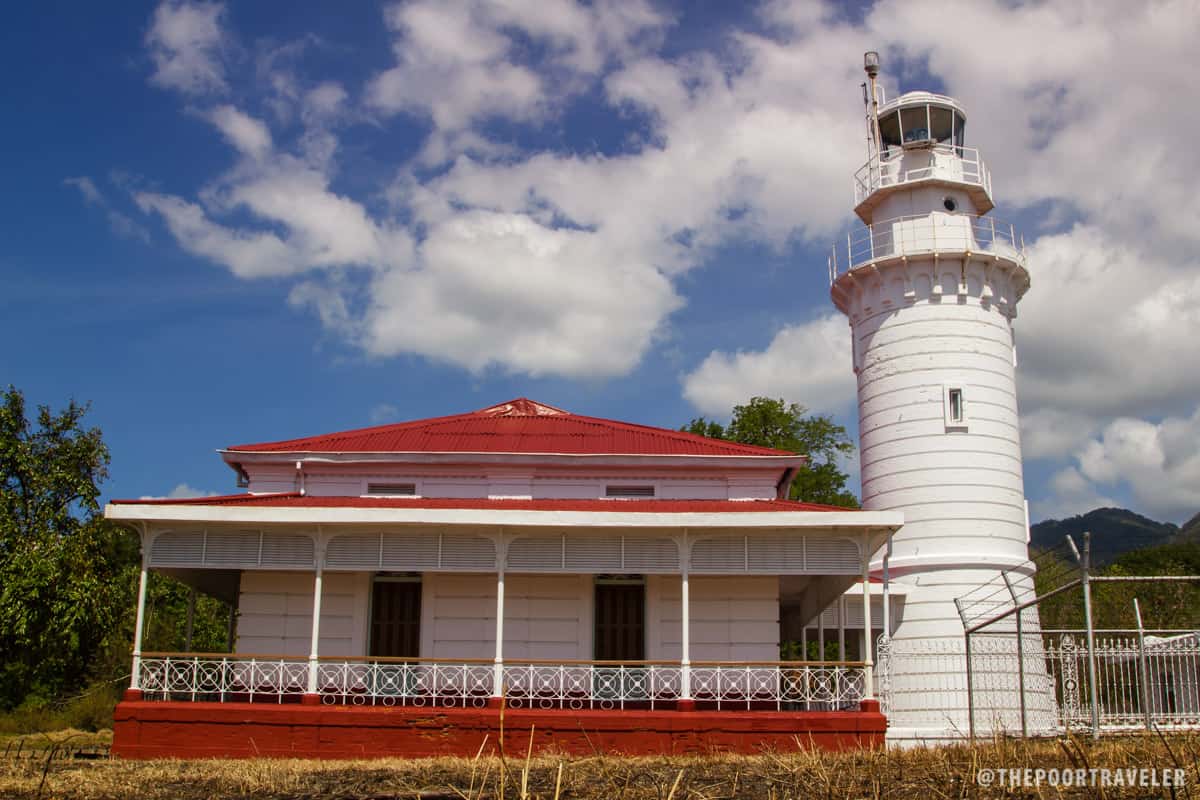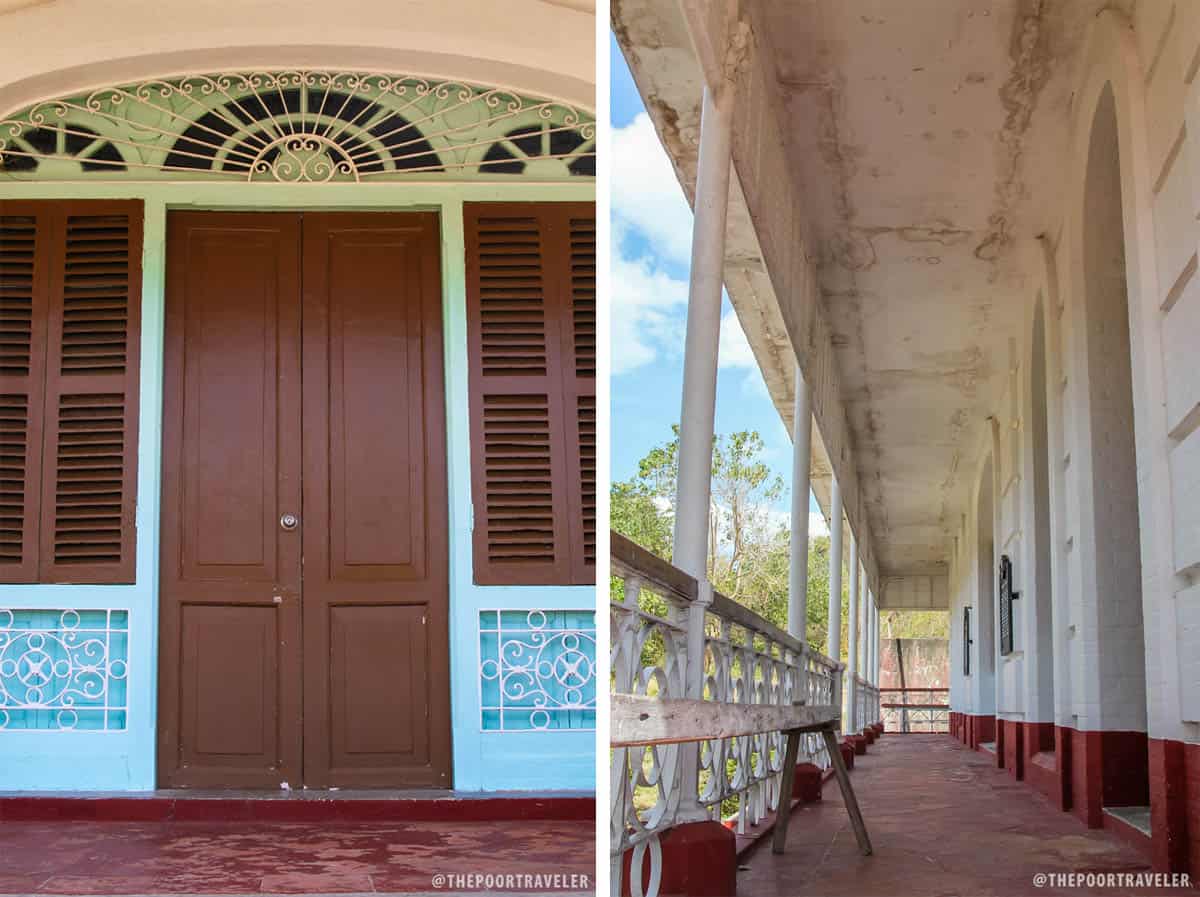 Batangas has two lighthouses: Cape Santiago in Calatagan and Punta de Malabrigo in Lobo. Both were part of the Spaniards' project of illuminating the key maritime routes in the country. The Malabrigo parola, as it is locally known, guides the seafarers tackling the Verde Island Passage to Tayabas Bay.
Victorian-inspired, the Malabrigo Lighthouse was designed by Guillermo Brockman in 1891 and was constructed by Chinese contractor Jose Garcia in 1896. Like its Calatagan twin, the beacon is cylindrical, made of bricks, and has a metal staircase. It was declared as a National Historical Landmark on 27 November 2006.
I prepared myself for a structure in a state of neglect as described by many of those who come before me but was delightfully surprised to be greeted by a newly renovated lighthouse. The paint seemed fresh (perhaps around a year old), and the pastel colors radiated vibrantly against the dominant white.
Because of its proximity to the capital, it's quite easy to think that we have seen most of Batangas. Yet, the Land of the Valiant (or the Province of All Seasons if you're a fan of its governor, haha) continues to surprise travelers. Malabrigo is one of those pleasant revelations. In many ways, it is an unusual beach destination: close but almost unheard of, undisturbed but historically significant. Its pebbly beach may be an acquired taste, but it sure gives this coastal village a unique character and a much tougher attitude. And that alone makes it worth a quick getaway at the very least.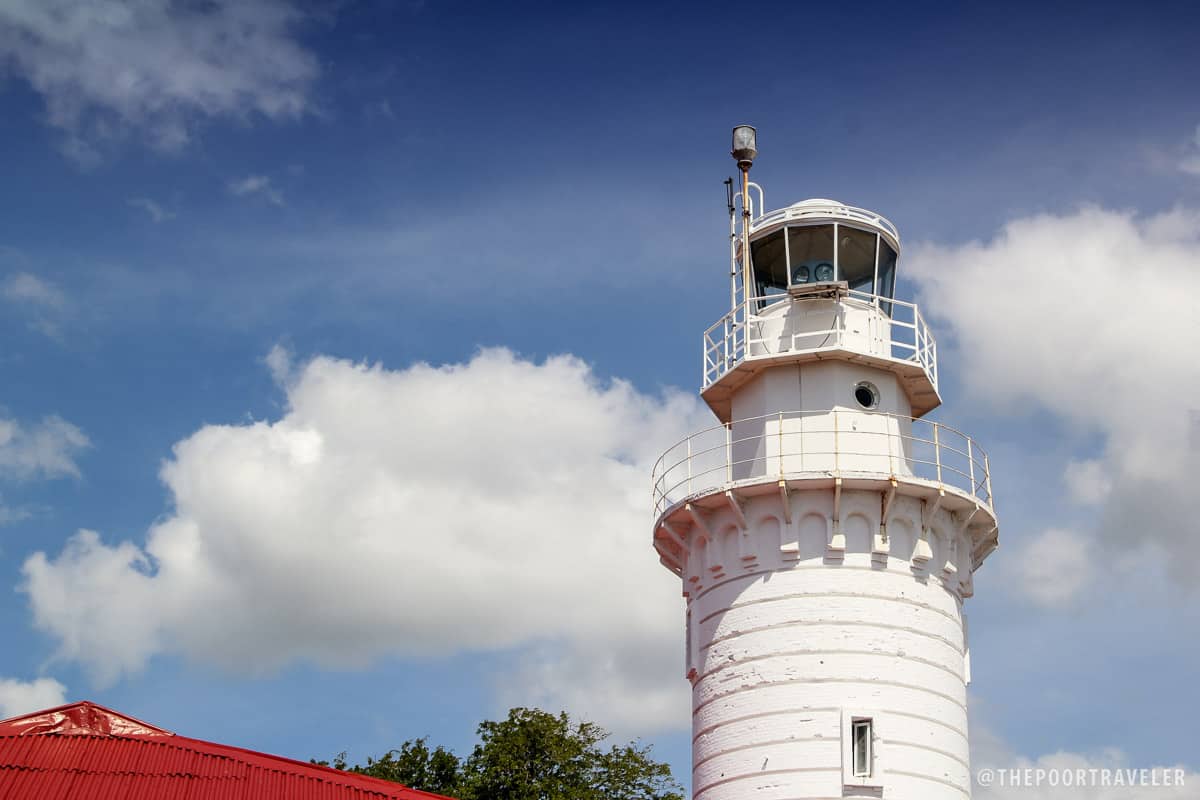 How to get to Malabrigo: From Manila, board the bus to Batangas City and get off at Diversion or Balagtas (around P150). Take a jeepney bound for SM Batangas or tricycle and tell the driver to drop you off at the jeepney terminal bound for Lobo. Take another jeepney to Lobo (P53) and then tricycle to Malabrigo Beach.