Batangas is known for many things: centuries-old churches, irresistible delicacies, a volcano within a lake, a strong accent, and the balisong (butterfly knife). But more than anything else, the one thing that first comes to mind when Batangas is mentioned — beaches. Even the Eraserheads knew this, when they sang about driving to the beach.
This early, I have to tell you that Batangas doesn't have powdery beaches that are as white as the Oscars. If you're looking for Boracay-like sand strewn over kilometers of shore, you're gonna be disappointed. That's not to say that a trip to a Batangan beach won't be enjoyable.
Fringing the southwestern tip of Luzon, Batangas harbors an impressive shoreline, made up of various types of beaches. Some are sandy, some pebbly, some rocky. Some are totally secluded, others fully developed. Each has its own charm. Each has its own market. But the top thing that makes Batangas beaches popular is its proximity to Manila. Just a three- to four-hour drive from the capital, this Southern Tagalog province offers an easy respite to the weary urbanite. Here are 13 beaches in Batangas that are worth the trip (in no particular order).
WHAT'S COVERED IN THIS GUIDE?
Laiya, San Juan
Laiya is one of the most developed beaches in Batangas. And it's not hard to see why. Its long and wide stretch of sand attracts thousands and thousands of tourists especially during summer. Countless resorts, both high-end and budget, have mushroomed along the coast over the past years, making this a great option for those who want to just relax and be comfortable. Laiya is also a favorite for corporate events.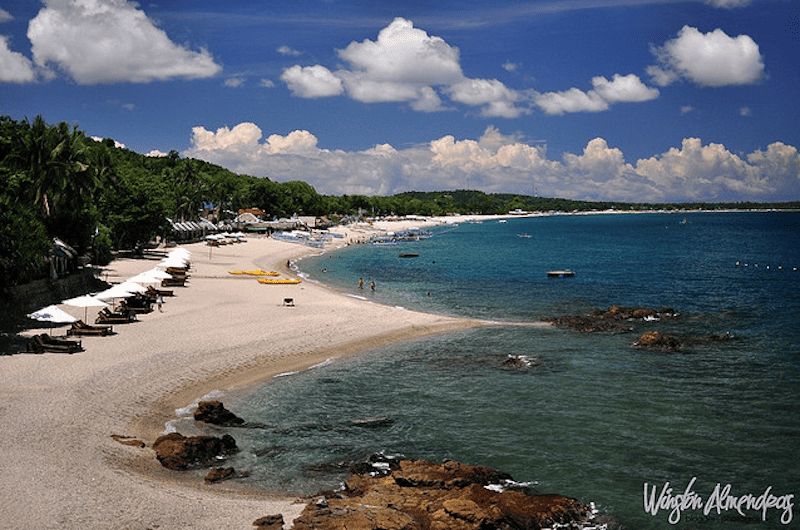 Note though that the sand here isn't white or fine. It's coarse and more on the beigh-light brown side, but it still makes up a good view.
Check hotel rates here: Laiya Hotels and Resorts
Photo by: Winston Almendras
Verde Island, Batangas City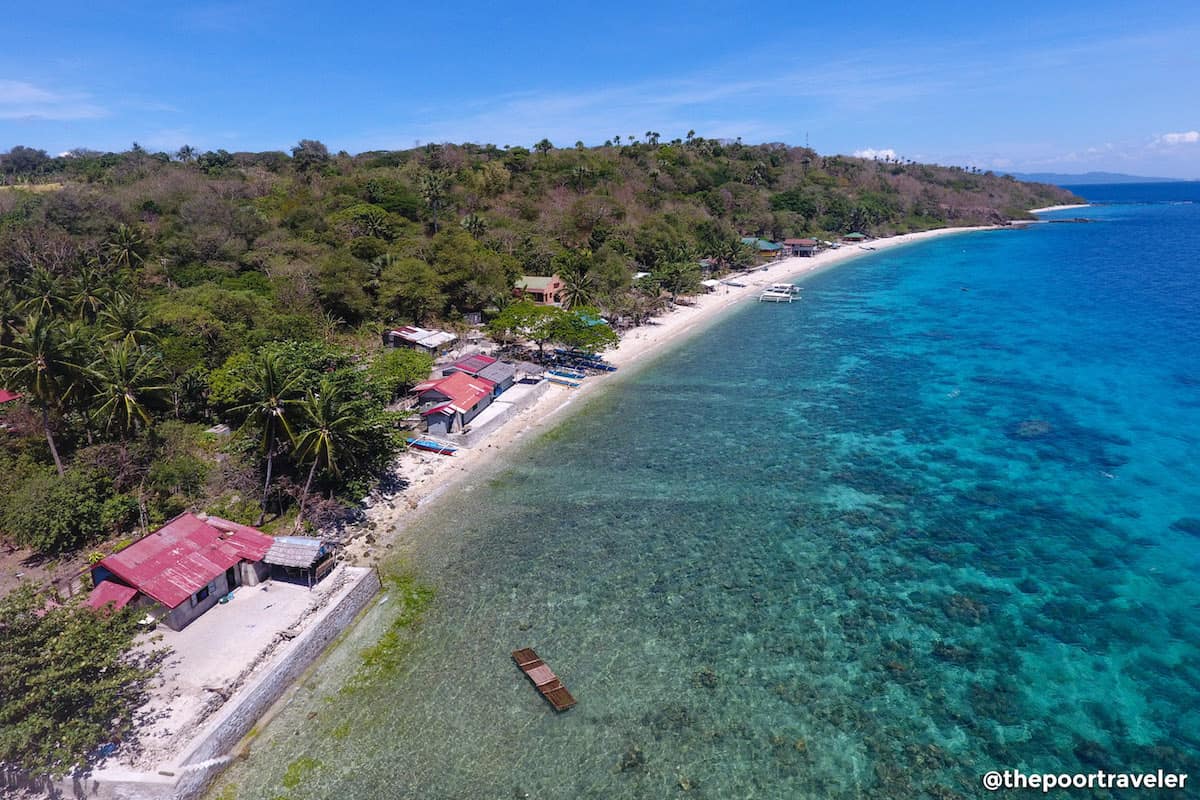 Verde Island is part of Batangas City, but it is in no way as commercialized as the rest. Situated 45 minutes off the mainland, it cradles a number of beach attractions that are almost untouched including Mahabang Buhangin and Cueva Sitio.
The island also sits in the middle of Verde Island Passage, which is described by a 2007 Smithsonian Institute study as the "center of the center" of the world's marine biodiversity citing the high concentration of marine species.
Where to stay: If you don't want to stay overnight, you may stay in a hotel in Batangas City.
More info: ISLA VERDE TRAVEL GUIDE
Manuel Uy Beach, Calatagan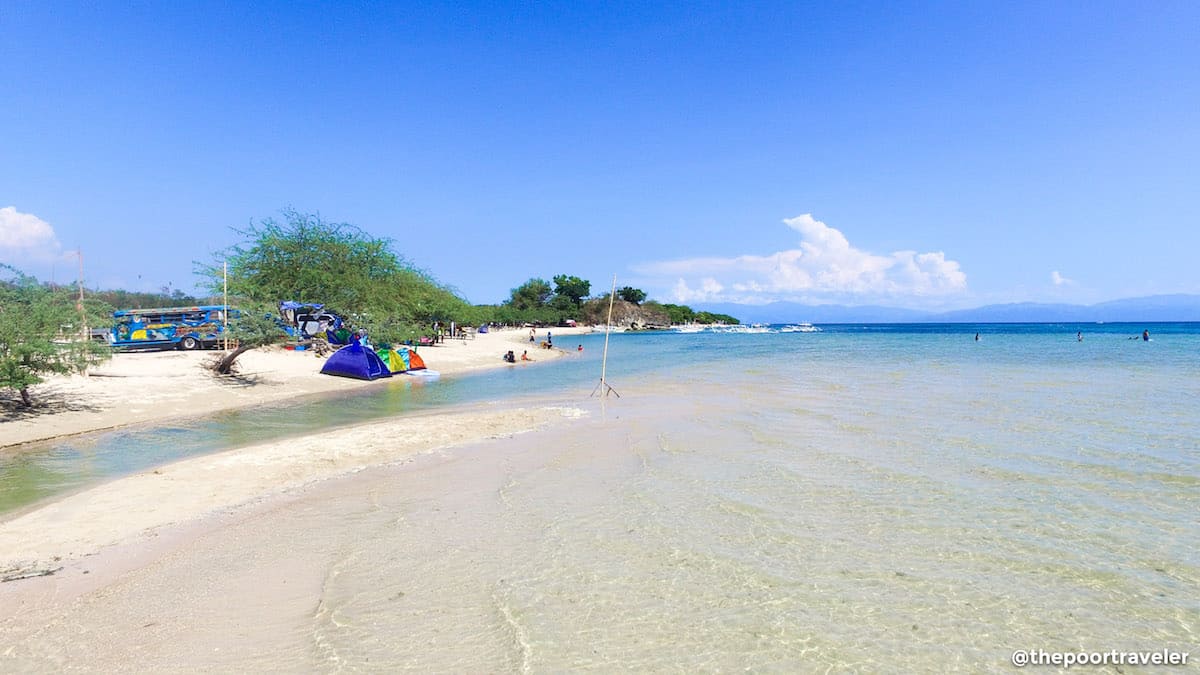 Manuel Uy Beach Resort is a rising day tour and camping destination in Calatagan. It's along the same coast that cradles Stilts Calatagan Resort and Burot Beach. At first glance, it doesn't look like a resort at all, more like a camp site. With the exception of the shower and toilet rooms and a staff stations, there are no permanent concrete structures along the beach.
It is a long, wide strip of cream-colored sand lapped gently by Calatagan's signature shallow waters. It's divided into two by an inlet. It's also an ideal jump-off point to Starfish Island and a sandbar. Island hopping tours are available on the beach for only P300 per person.
More info: MANUEL UY BEACH
Masasa Beach, Tingloy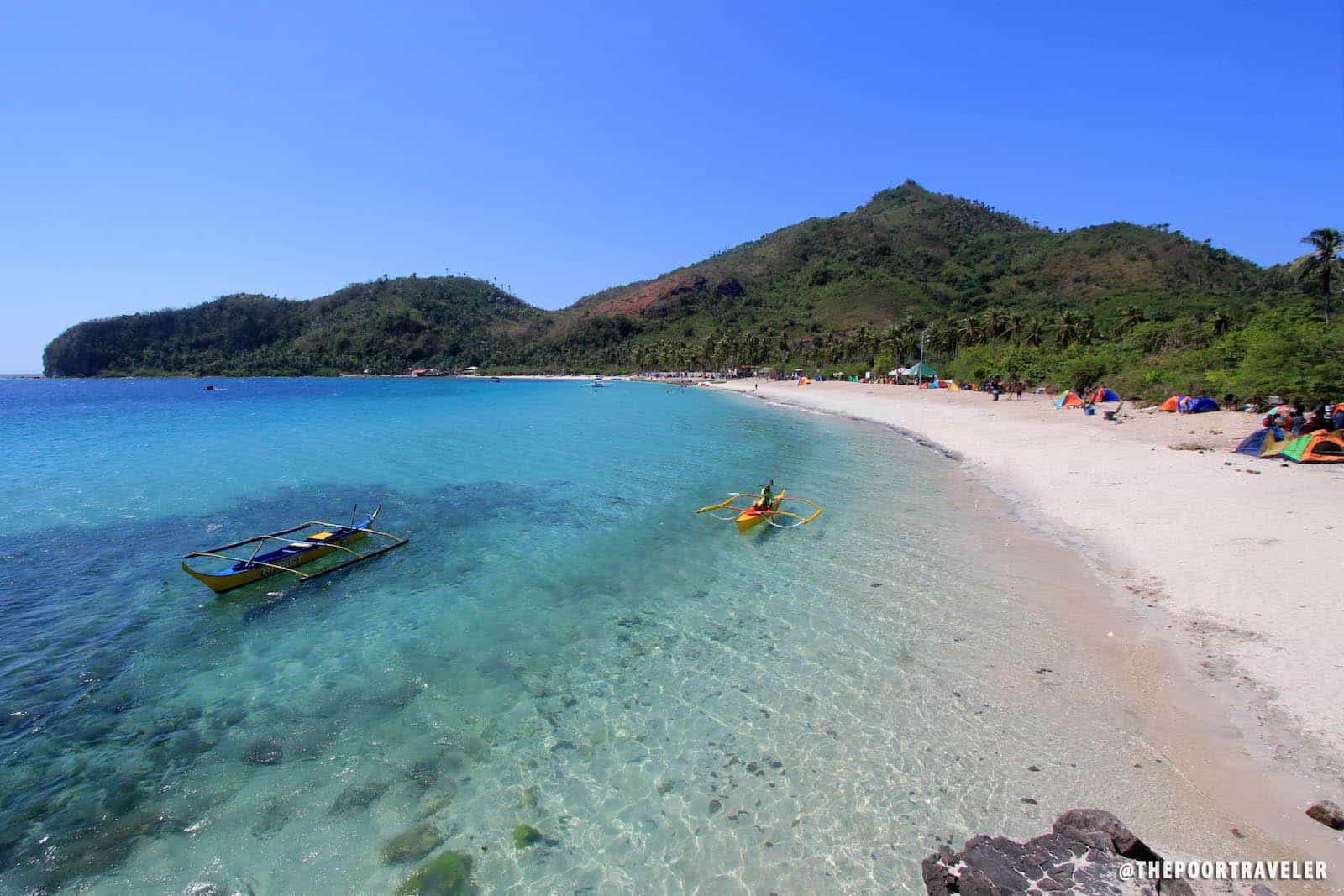 Completely isolated from mainland Batangas, the humble municipality of Tingloy remains untouched by the claws of development. Its best beach is called Masasa, a long, off-white stretch concealed in the southern edge of Maricaban Island (Tingloy's main island).
Where to stay: There are no resorts or hotels in Masasa Beach. Many visit it on a day tour from Anilao.
Check hotel rates here: Anilao Resorts
More info: Masasa Beach
Sombrero Island, Tingloy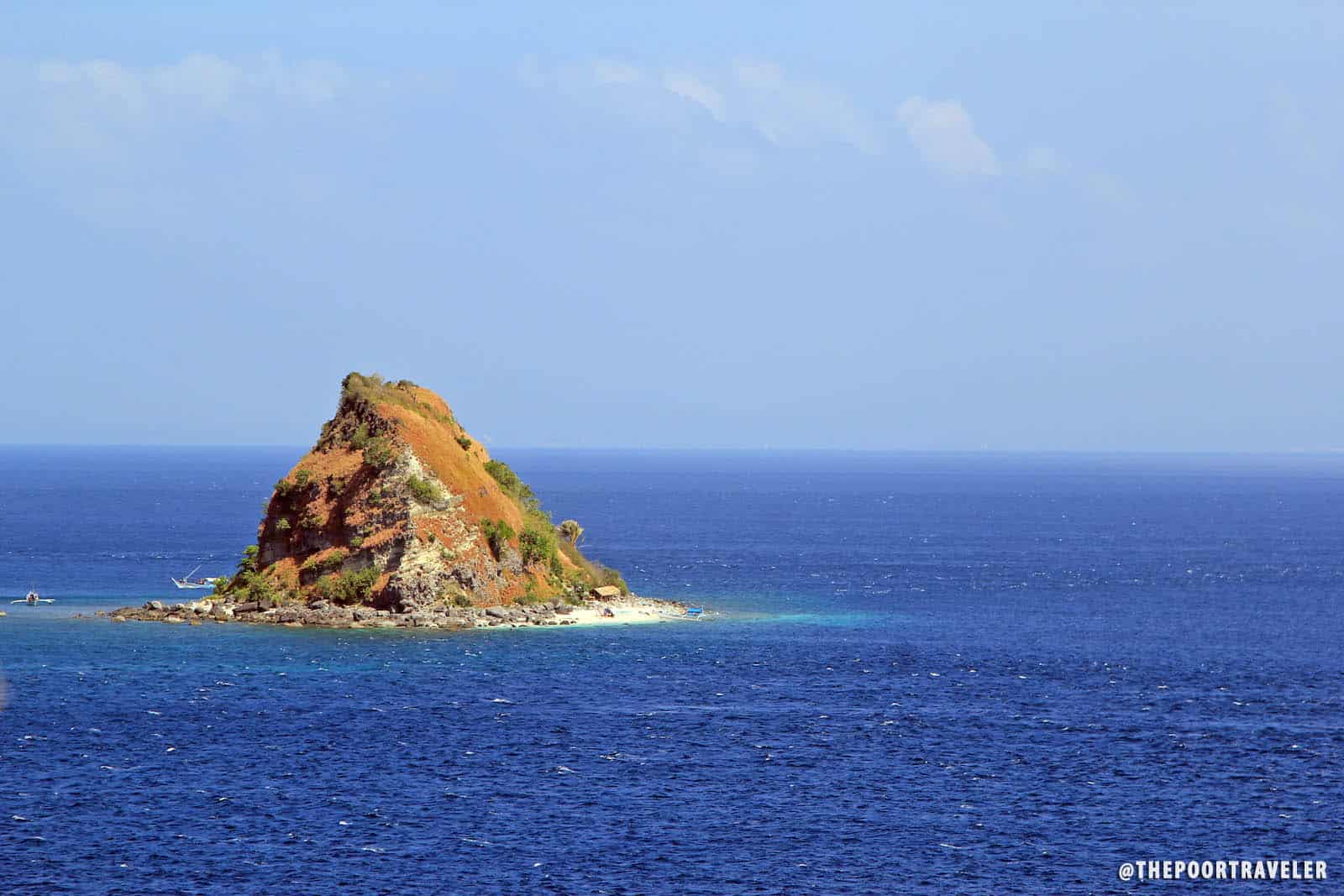 If you like trekking, you've probably heard about Mt. Gulugod Baboy in Mabini. And if you've conquered Mt. Gulugod Baboy, you've probably heard about Sombrero Island. Most mountaineers and hikers coming down the hill opt to go on a day trip to this island before coming back to Manila.
So called for its shape, Sombrero Island has a rounded peak surrounded by a bed of sand, where beach bums can laze and just enjoy the clear water.
Where to stay: Anilao Resorts
Sepoc Beach, Tingloy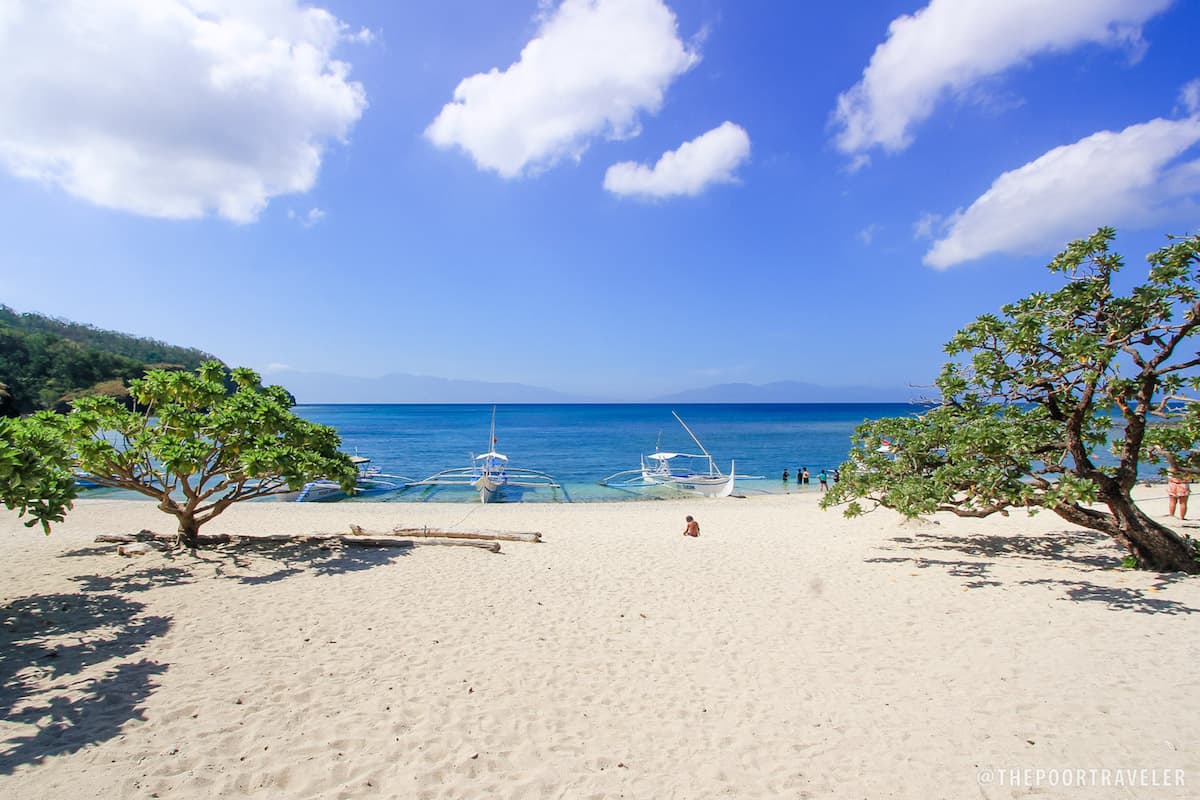 Sepoc Beach (or Sepoc Point) is a private strip owned and managed by Eagle Point Beach Resort, which allows it to be less swarmed as other beaches in Batangas. Lacing the northwestern tip of Tingloy, it can be included in Tingloy island hopping tours from Masasa Beach or Anilao. Public boats are free to stop here but the inland amenities like restrooms and dining hall, and a hilltop viewpoint are exclusive to the resort guests.
Where to Stay: Anilao Resorts
More info: Sepoc Island Travel Guide
Fortune Island, Nasugbu
Fortune Island is part of the municipality of Nasugbu. It's actually a surprise that not many people outside Batangas know about it. I grew up hearing about this island all the time. The island's most prominent features are the Greek columns, ruins of what looks like a private rest house.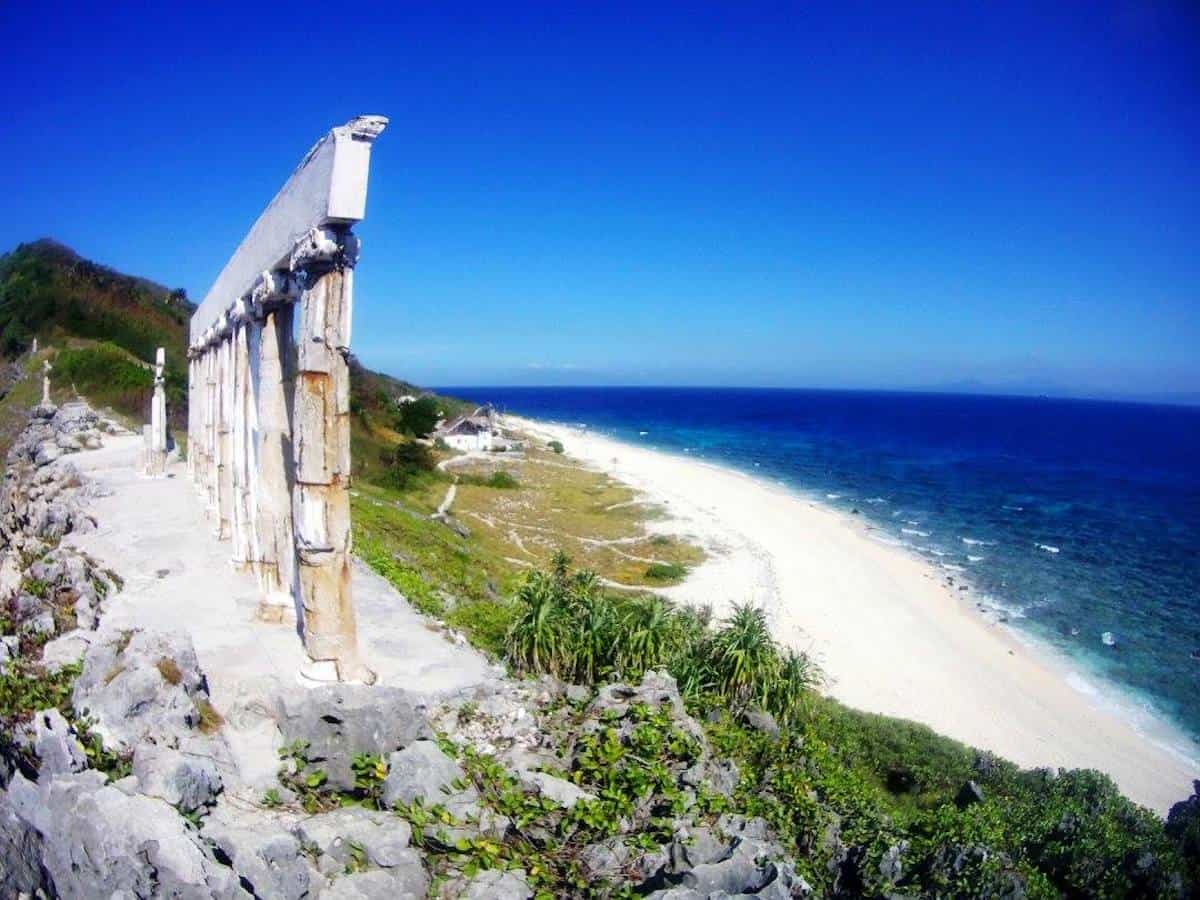 Where to stay: You may choose to stay at a resort in the mainland.
Check hotel rates here: Nasugbu Resorts
Photo by Asta Alvarez
Calayo Beach, Nasugbu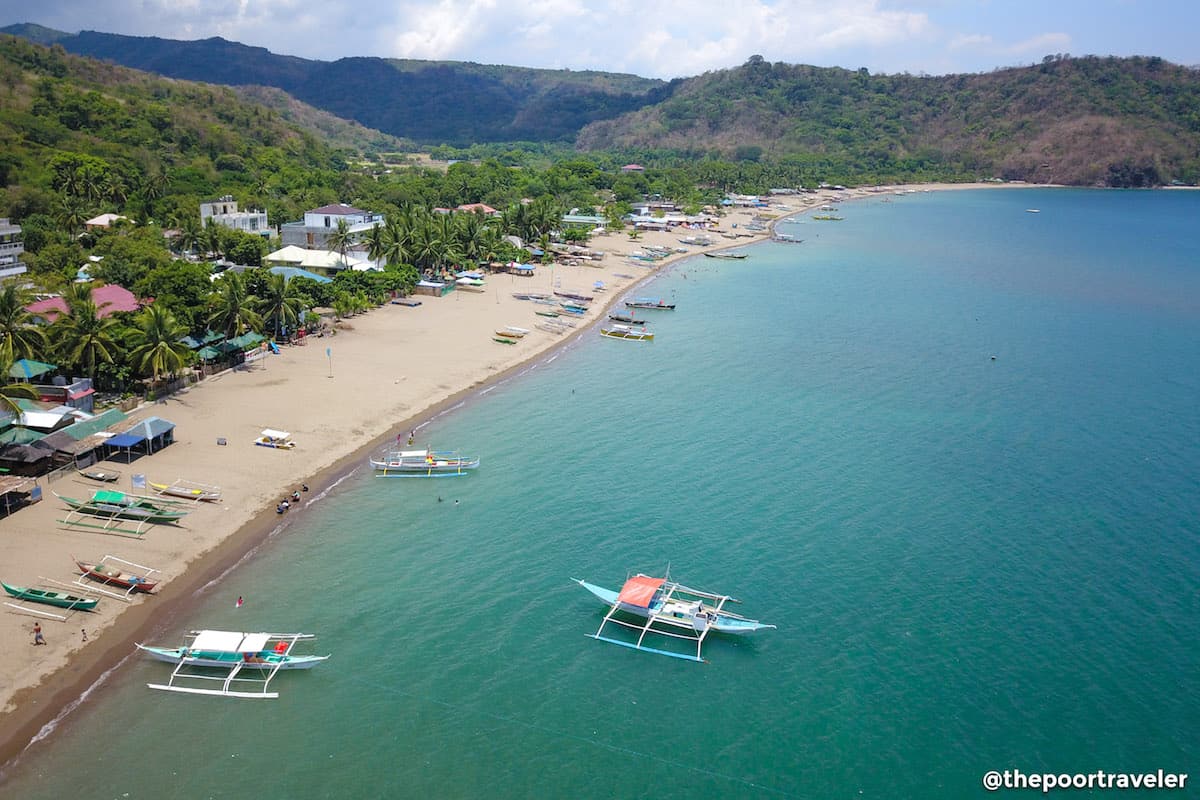 The beaches of Nasugbu are among the first in the province to undergo major development. There are resorts everywhere, many of which have their own cove: Hamilo Coast and Punta Fuego, to name a few. But there are still beaches that are open to the general public. Calayo Beach is one of them.
Calayo Beach is lined with several houses and budget to mid-range resorts. The sand here isn't spectacular. It's fine but it's closer to light brown than white. But it is the jump off point to better beaches like Pulo Island, Kayraang Cove, and Bituin Cove.
More Info: NASUGBU TRAVEL GUIDE
Check hotel rates here: Nasugbu Resorts
Pulo Island, Nasugbu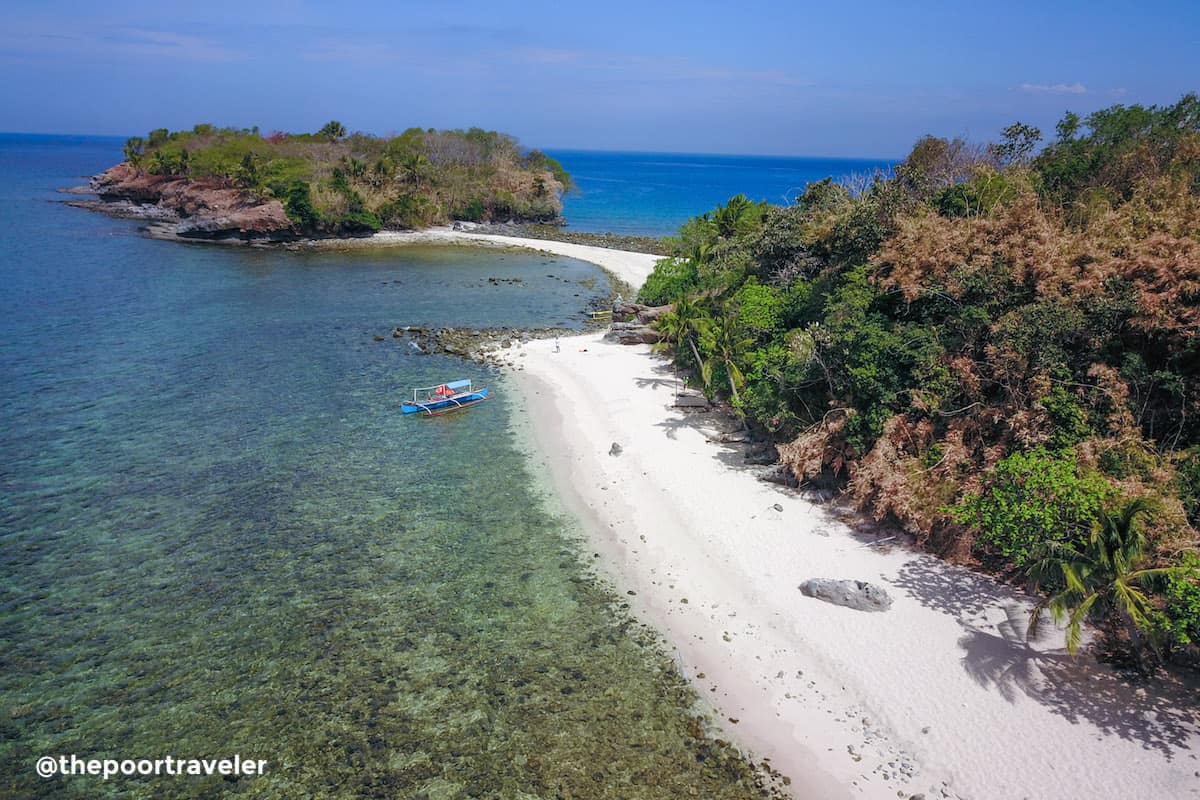 Locals call it Pulo-pulo, but tourists know this as Pulo Island or Loren Island. Yep, Loren as in Loren Legarda, who, according to our boatmen, owns this piece of paradise. It's located just 20 minutes from Calayo Beach. The sand here isn't white or fine, it's beige and pebbly at best, but it still offers a fantastic island escape. The island has two beaches and what looks like a sandbar that links to another rocky islet.
More Info: NASUGBU TRAVEL GUIDE
Check hotel rates here: Nasugbu Resorts
Bituin Cove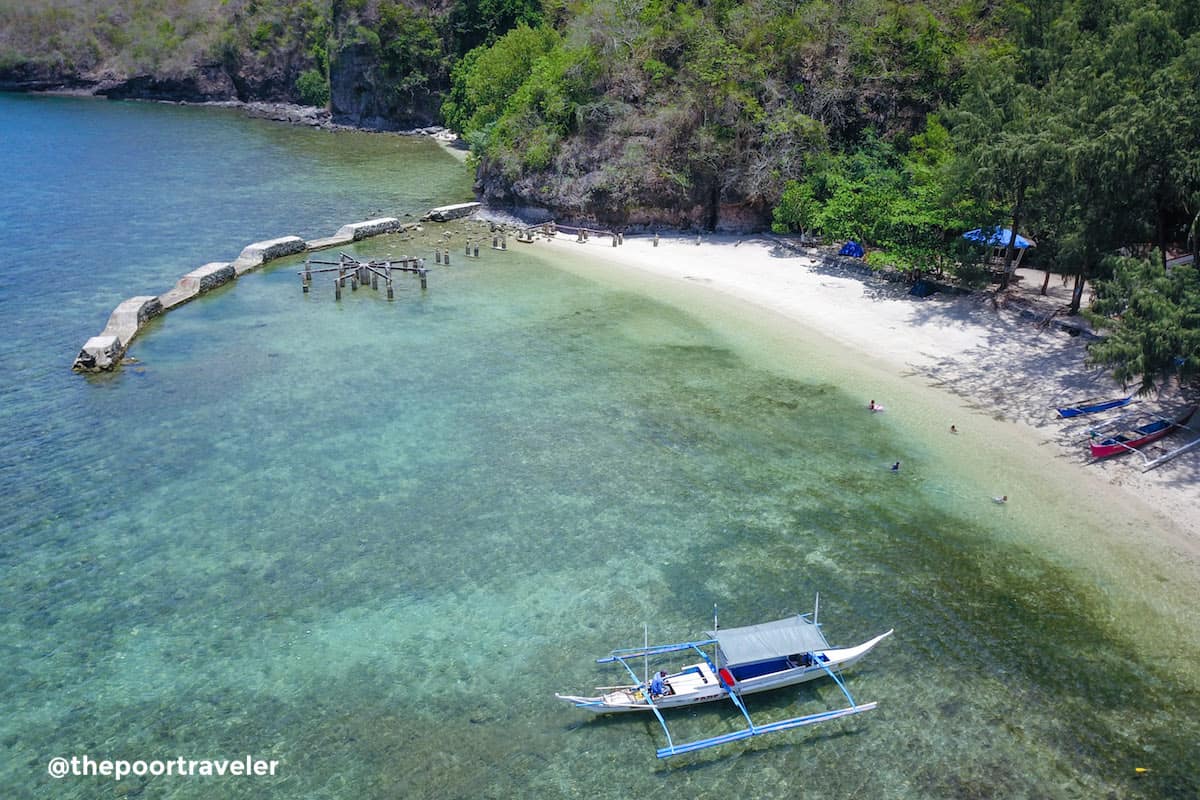 Said to be owned by Sen. Edgardo Angara, this short strip of sand and shingles is a rising camping destination just 20 minutes away from Calayo Beach. You can stay overnight or visit as part of an island hopping tour. Entrance fee is P25. From Calayo Beach, it can be reached by chartering a boat which costs P1500, good for 12 pax.
More Info: NASUGBU TRAVEL GUIDE
Check hotel rates here: Nasugbu Resorts
Malabrigo Point, Lobo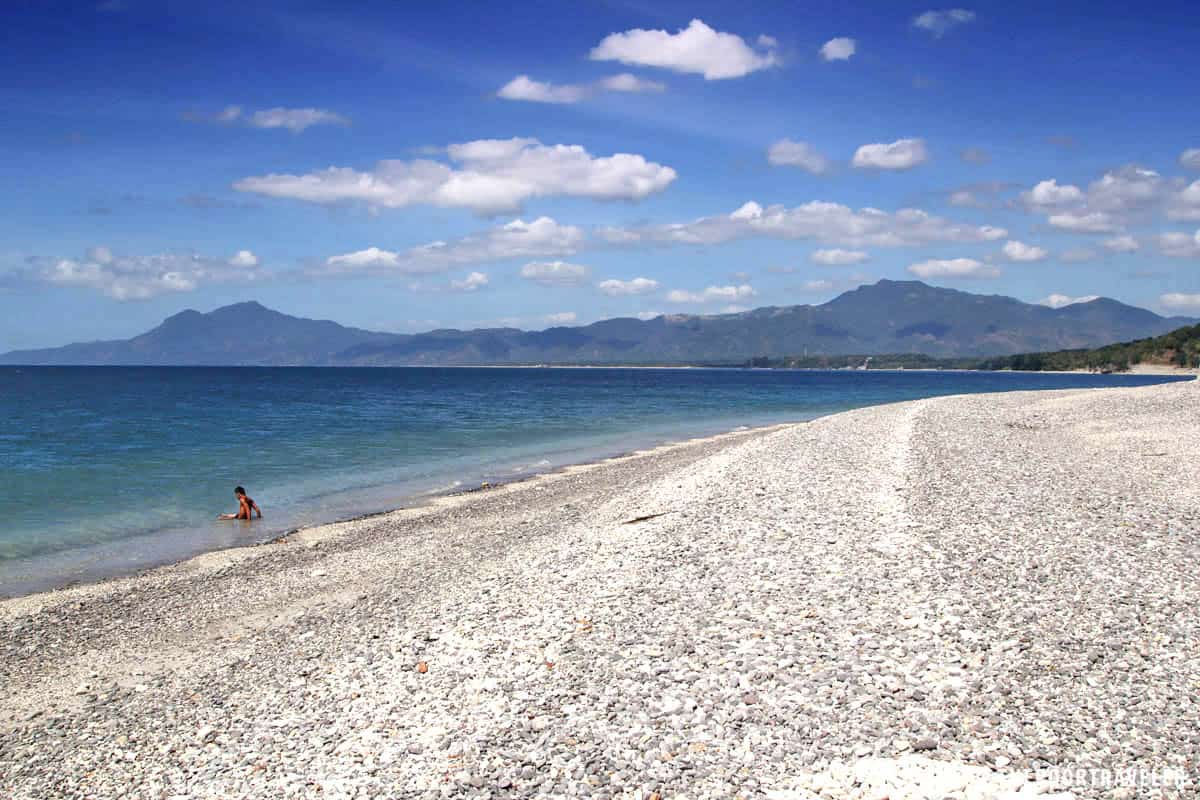 While Laiya and Nasugbu attract most Manila-dwellers, Malabrigo has managed to fly under the radar all these years, preserving its natural beauty and pristine state. Two things can take credit for it. One is its location. Nestled in a relatively obscure municipality, it can be reached by meandering along mountainsides. The other reason is that it's not your typical beach. It's a pebble beach. Instead of fine sand, its beach is composed of small- to medium-size grey and white cobbles. There's also a beautiful lighthouse nearby.
More info: Malabrigo Beach
Matabungkay Beach, Lian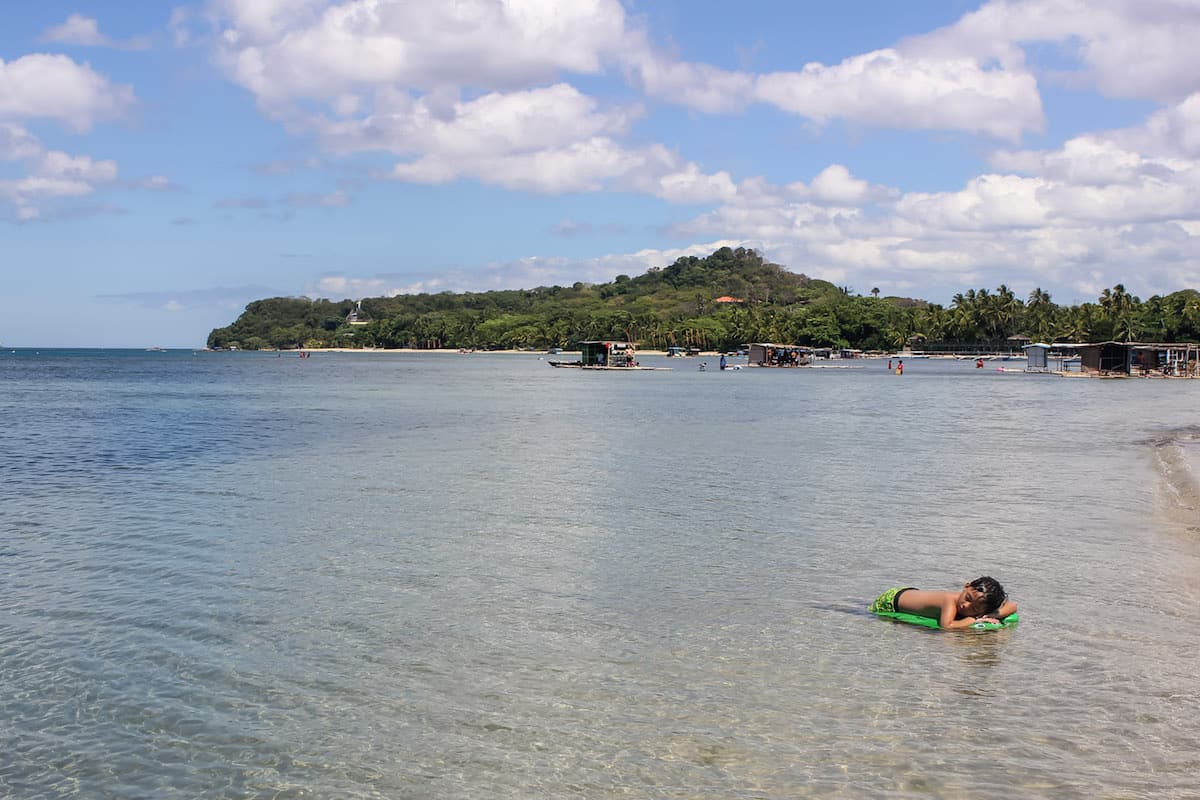 If locals are to be believed, Matabungkay was "rediscovered" in the early 1950s by Germans who were looking for a go-to paradise within proximity to the bustling Manila. Since then, Matabungkay transformed from a simple fishing village into a tourism destination. The shore is strewn with ashen sand that sparkles a white glow when hugged by sunlight. It is bordered landward by a long, cramped lane of resorts and stores. Beware though, the last time I was here, I could not help but notice the trash littered on the beach.
Check hotel rates here: Matabungkay Resorts
More info: Matabungkay Beach
Burot Beach, Calatagan
Update (11/2016): We got word that this is currently NOT OPEN to the public anymore.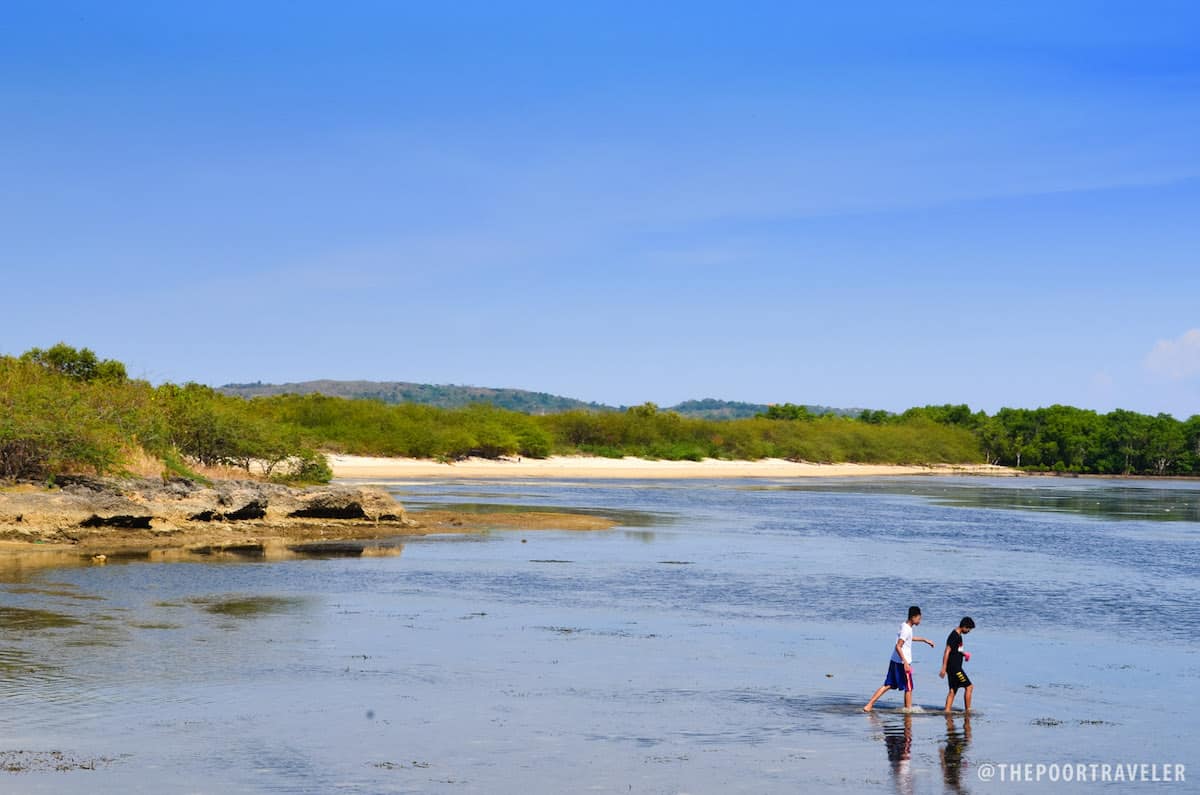 For the longest time, Burot Beach was a best-kept secret. But that has changed recently as more and more beach-chasers discovered it. It's a short cove tucked in the western edge of Punta de Santiago in Calatagan. It is said to have been purchased by development giant SM, but it remains open to those who seek a short affair with nature.
Where to Stay: Camping is the way to go. But if it's not your thing, you may stay in other resorts in the area.
Check hotel rates here: Calatagan Resorts
More info: Burot Beach
Top Beach Resorts in Batangas
If you're looking for beach resorts, here are some of the highest-rated properties in Batangas, as ranked by Traveloka users, as of 2017.
Acuaverde Beach Resort and Hotel
Laiya, San Juan, Batangas
Rooms from PHP 6,000

Check Rates & Availability

Club Punta Fuego
Barangay Balaytigue, Nasugbu, Batangas
Rooms from P8,300

Check Rates & Availability

Coral Beach Club
Lian Matabungkay, Lian, Batangas
Rooms from P3,400

Check Rates & Availability
2️⃣0️⃣1️⃣6️⃣•3️⃣•2️⃣4️⃣