2010 • 3 • 1
Hunongan Cove is one of the many secluded beaches of Caramoan that are developed into resorts by the government. It is cradled at the base of heavily forested cliffs, facing the Pacific Ocean. The shore is strewn with fine sand and the waves are pretty strong.
WHAT'S COVERED IN THIS GUIDE?
ARRANGING FLIGHTS TO AND ACCOMMODATIONS IN CAMARINES SUR
We booked our flight during the 50% Off Promo they had. Cebu Pacific  We chose Cebu Pacific airlines and bought our tickets for only about 1,400 pesos each. That's one thing you should ALWAYS take advantage of — airline promos.
We only had one choice for our accommodations — CWCs' Gota Beach Village Resort, a government-owned resort in Caramoan, Cam Sur. We a "3 days and 2 nights" accommodations package which included round trip tranfer to Naga Airport and free 2 lunches, 2 breakfast, and 2 dinners. The whole thing cost 6,100 pesos each. While you're in Naga, you might want to take a sidetrip to Legaspi and be face to face with the majestic Mayon Volcano.
Three days prior to our schedule, someone from Gota Beach Village Resort contacted us and told us that all the guests in their resort will be moved to Hunongan Cove Resort. At first, we were really a bit pissed off since we already had our itinerary and our minds were all set that Gota would be our home for the entire trip. Plus, we had no idea what Hunongan Cove looked like. We told them that this better be a good replacement or else there would be another Cold War.
GETTING THERE: THE ROAD TO PARADISE
The road to Paradise was not that easy.  From Naga Airport, we endured four hours of excruciating trip to Hunongan Cove. This includes 2 hours travel on land (rough roads and snake roads) and 2 hours trip by boat (strong waves). But when we finally reached the cove, it was all worth it. The view was magnificent like we could see the gates of heaven open! LOL.
The white powdery sand, the clear cobalt blue waters, the plant rich islands in front of us — they were all so perfect, nature at its finest.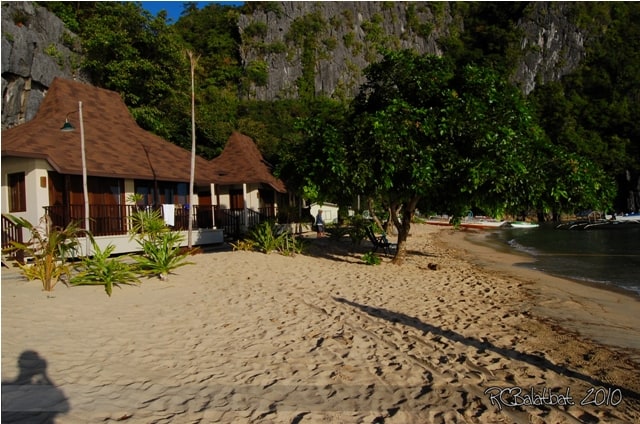 I know we were so upset when we were robbed of our Gota Village reservations but Hunongan Cove was the perfect replacement. The beach front villas were spacious and tidy, the rooms were air-conditioned, the bathrooms were clean, and the attendants were friendly. We truly found a paradise in Camarines Sur.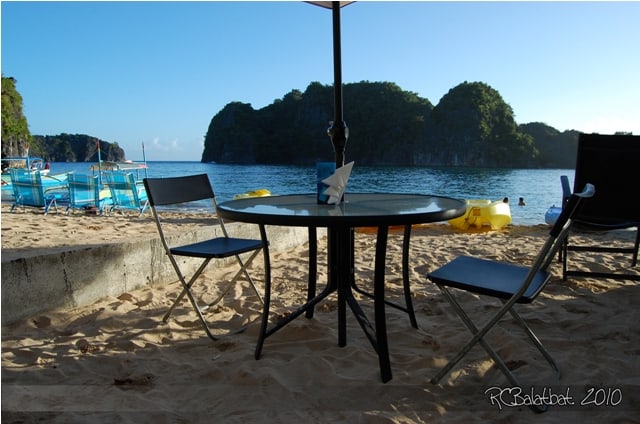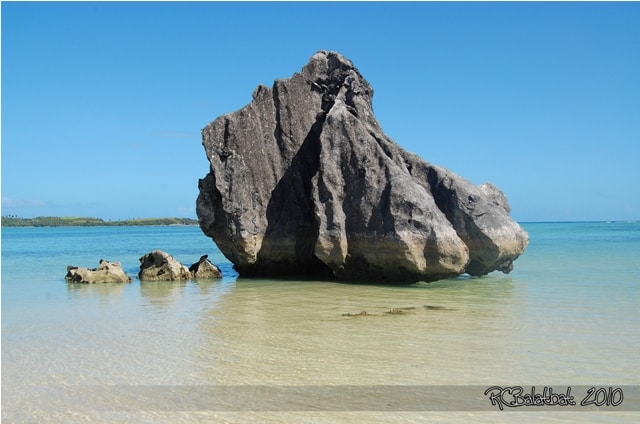 LUNCH AND KAYAK
The long trip almost drained our energy. We thought there was no way we could explore the island that day but it seems like the magnificent view of the beach charged us up again!
It was around 12:30PM when we arrived at Hunongan Cove and lunch was already served. Buffet FTW! Tuna steak, grilled pork, mixed seafoods, and pineapple juice.  After having lunch, we prepped up for our first activity — swimming. The water was not that salty and temperature was just right to swim for long hours.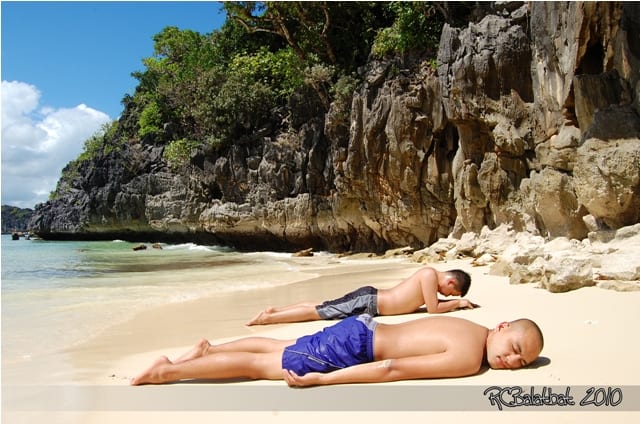 After swimming, we chose to kayak and navigate around Tayak Island. It was tough. Not to mention it was our first time to try it. But after a lot of paddling, we finally got the hang of it and made it around the island. It was fun indeed.
Hunongan Cove – Manila Office
#2401, 139 Corporate Center, Valero St., Salcedo Village, Makati
---