2013 • 3 • 8
The white columns, ruins of probably a perfectly functional structure, were the first to grab my attention. Actually, the second. The first was the big house that stood by the beach like a cold, pale giant that was very imposing and very out-of-place. The house and the ruins stuck out and stood out in a sea of blues as we approached the island. Moving closer, the long white strip of sand was revealed slowly, pulling us out of our Mediterranean dream to tropical reality.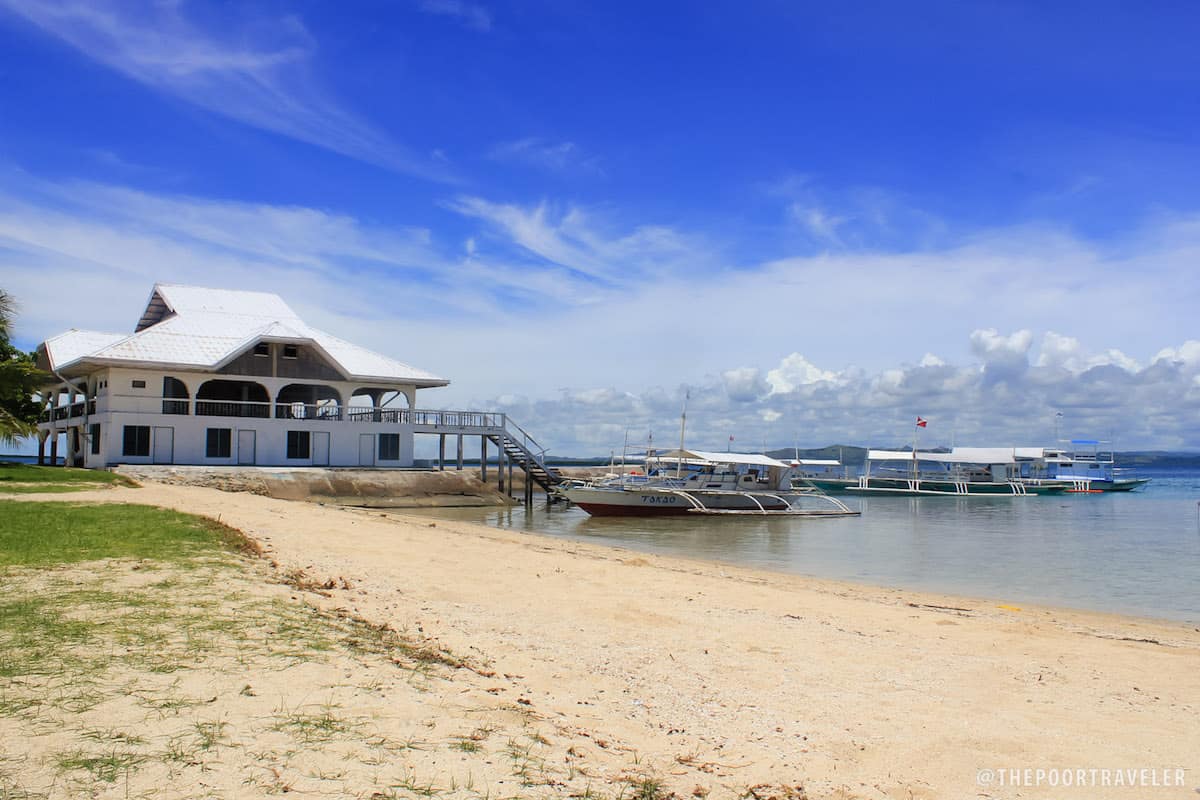 Our boat was not able to reach the beach for the water was too shallow. We had to wade through the water to reach dry land and we excitedly did like zealous sailors who had never seen sand all their lives.
Pandanon Island lies in between Cebu and Bohol but it is politically part of the latter. It is located east of Mactan, south of Olango Island, and north of mainland Bohol. It is just a bit over an hour away on outrigger boat from Mactan. This close proximity to Cebu makes it very accessible to tourists visiting the Queen City of the South. A day trip to Pandanon is included in many Cebu tour packages.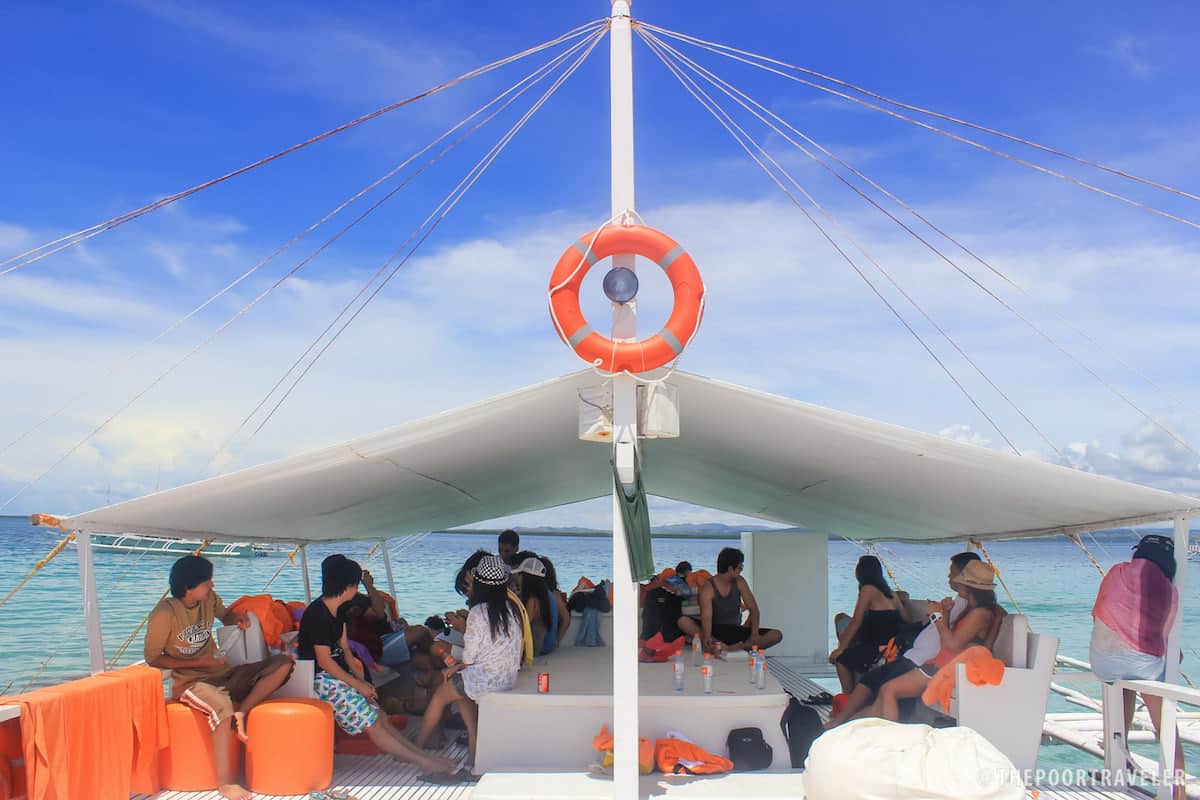 Like on many other white islands in the Philippines, swimming and sunbathing are the top activities here. Its main asset really is its stretch of white sand but other than that, it's hard to find anything else to do. There are cottages for rent (PhP 250 minimum), making it an ideal destination for family and barkada getaways. I heard visitors can also rent jet skis but I also heard the fee was steep. There's not much to see under the waves as it's not a big snorkeling destination, either.
But if you're goal is to just relax, you will surely find the island pleasurable. It was not crowded at the time of our visit and we had the island to ourselves. (Actually, just one end of it because the island is home to 2000 residents.) But we were the only tourists at the time.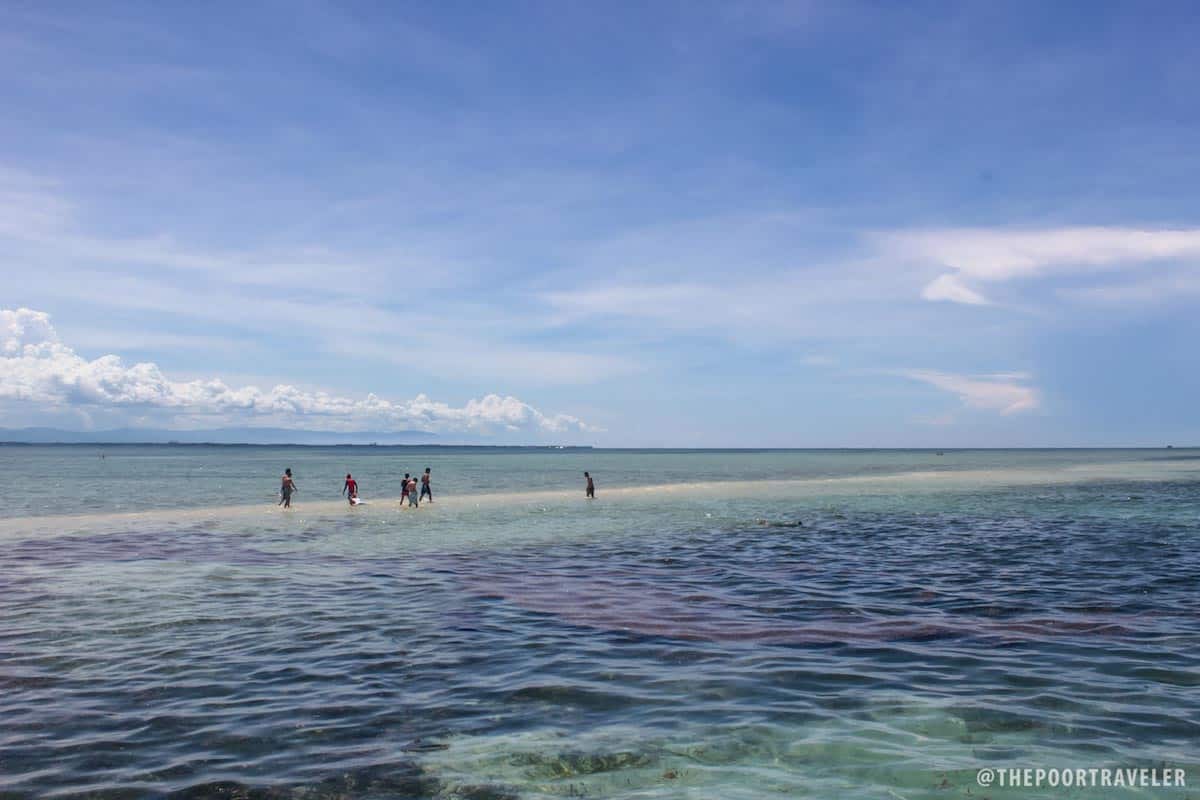 My friends and I spotted a long, narrow sandbar that extends to the sea and our spirits came alive! I love sandbars! The entire length of it was still under water but we didn't care. We spent a good hour just lying, rolling, and making small splashes on the sandbar while playing games! When we decided to rise, we had a little camwhoring session at one of the structures on the beach.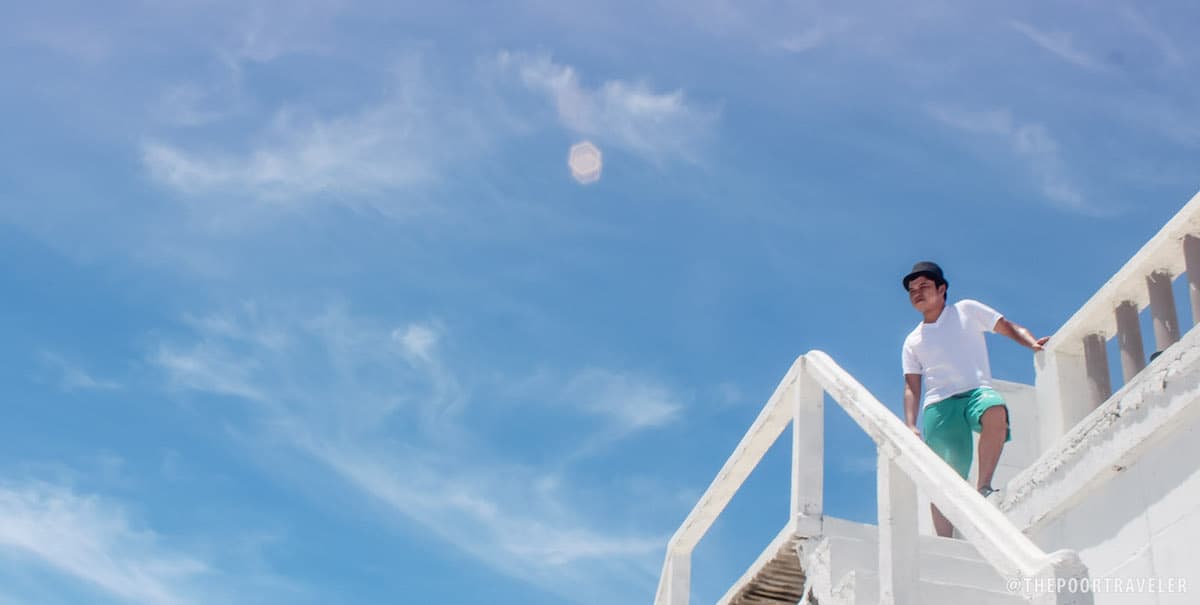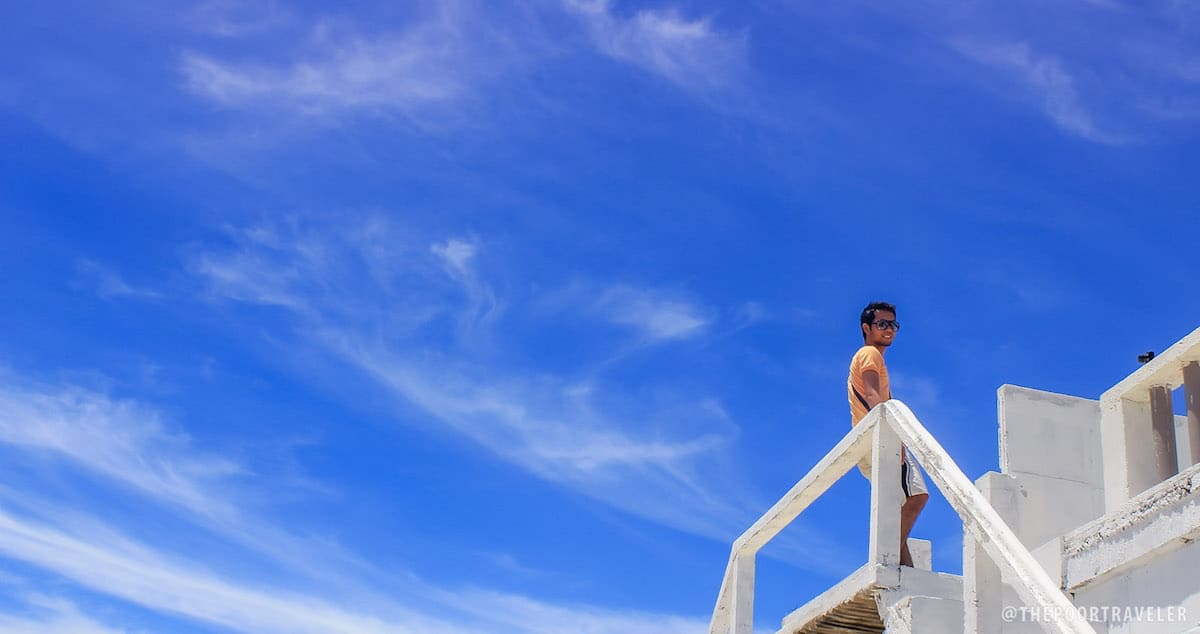 Oh, there's a small chapel on Pandanon Island! It's a cute, little white chapel and it could offer a solution to those trapped in between choosing a beach wedding and a church wedding. You get to have both here!
Pandanon Island
Entrance fee: P150
Cottage rental: P250
Travel time by boat from Mactan, Cebu: 80 minutes
Travel time by boat from Getafe, Bohol: 30 minutes

You can reach Pandanon Island from Bohol or Cebu. If you need help planning your trip, check out my CEBU TRAVEL GUIDE and

BOHOL TRAVEL GUIDE.