2011 • 1 • 24
Shaky, slippery and scary. These were the first words that entered my head while I was crossing the Tigbao Hanging Bridge. Its railings made of steel and flooring of bamboo, this bridge isn't really the most calming or the safest bridge in the world. But it was fun.
Suspended some 25 meters above the Loboc River, the Tigbao Hanging Bridge connects two barangays. Before the bridge was built, people living on the other side of the river had to climb down the cliff and ride a boat across the river to get to the highway.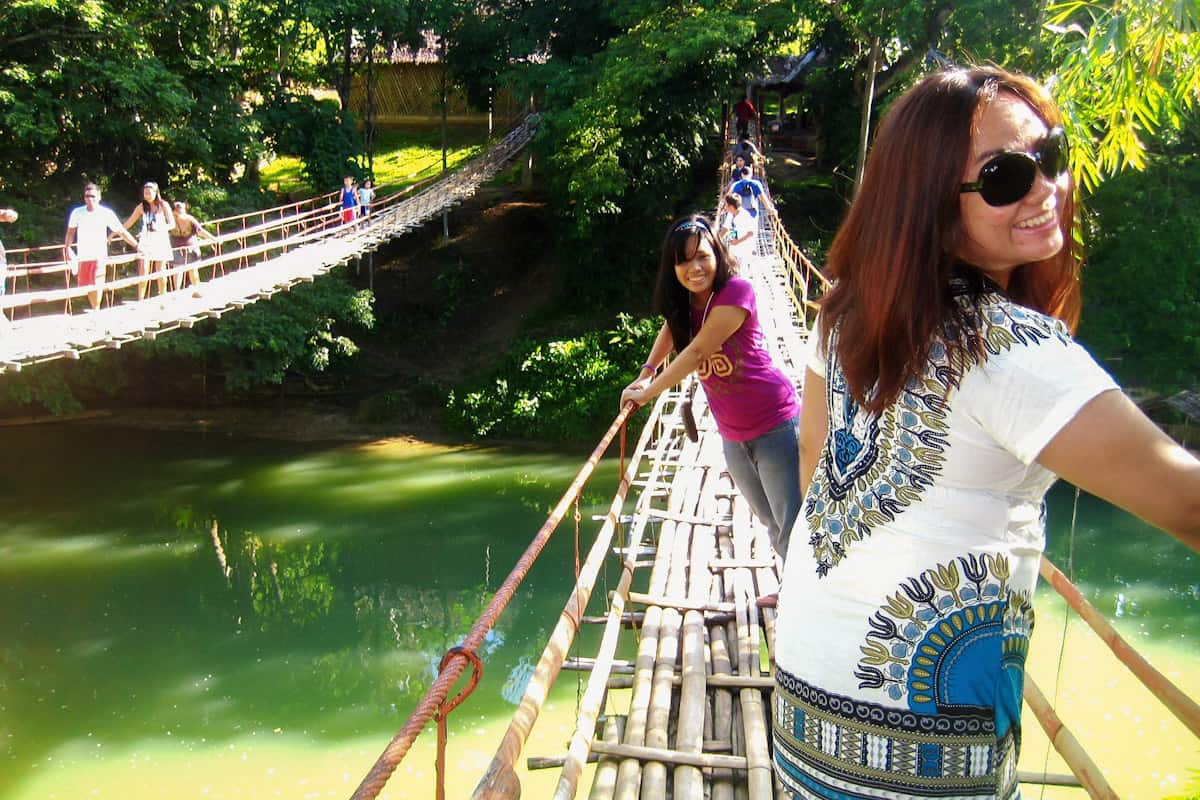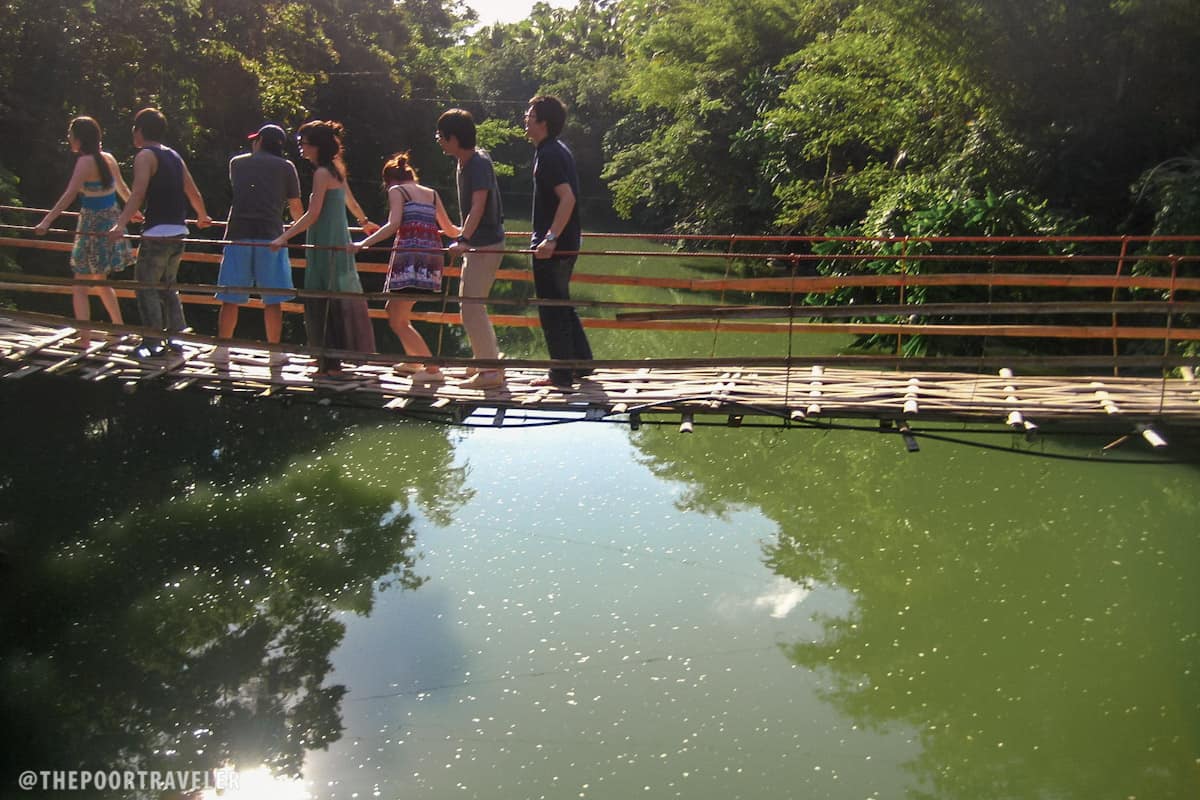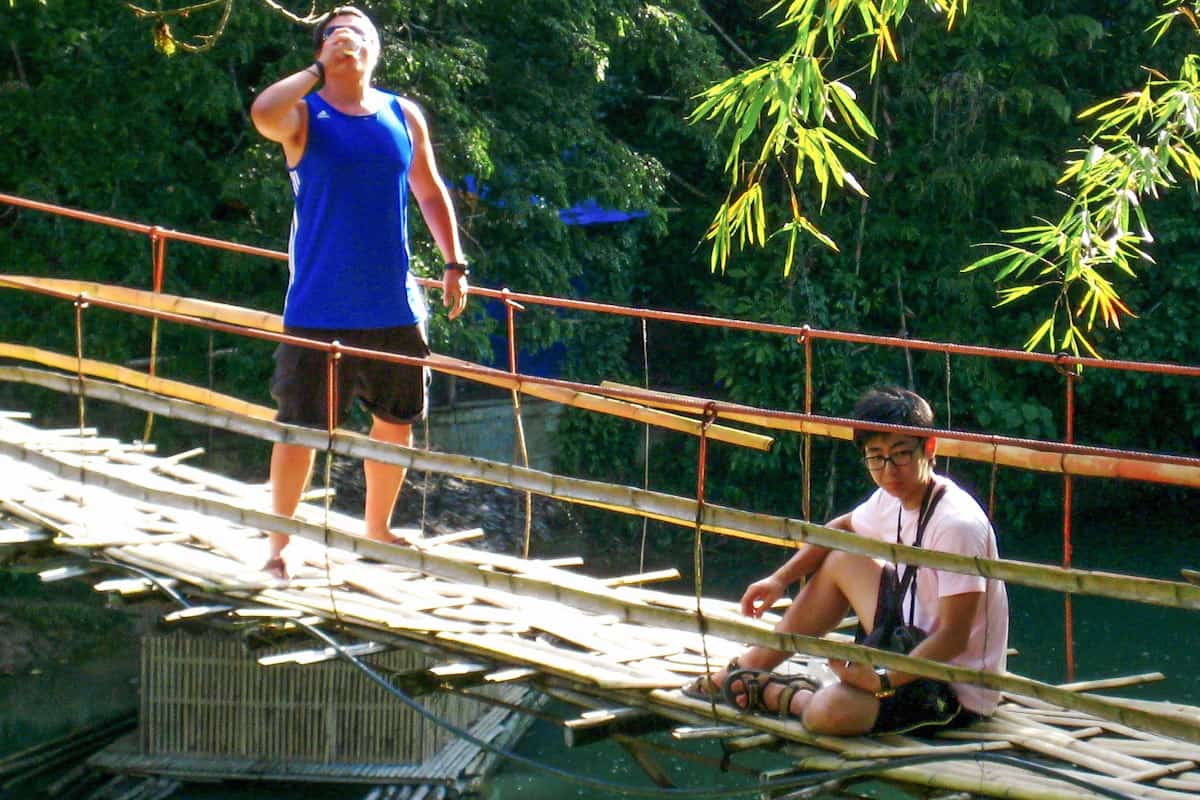 The bridge itself isn't really spectacular but it is certainly unusual. The funny thing is that it sways back and forth as you walk on it so you'd surely hold on the railings whether you like it or not. The bamboo flooring also gets very slippery especially during or after the rain so you should really watch your steps. There is also a P10 entrance fee.
While it was giving me the whole tourist trap vibe especially upon finding nothing but a souvenir store on the other side, crossing the twin bridges was quite an experience nonetheless. It also offers a good view of the Loboc River.
And oh, it was nice to watch my friends and other tourists chicken out and scream for their lives when somebody shook the bridge deliberately. That has got to count for something, I guess. :P