2010 • 10 • 5
Update: I've read a couple of articles saying that this site is not being run sustainably and ethically. Will try to get more information. In the meantime, we suggest that you visit the tarsier sanctuary run by Philippine Tarsier Foundation in Corella, Bohol.
Bohol is most widely known for two attractions — the Chocolate Hills and the tarsier, both of which have become the icons of the province. I remember, they were featured in my Grade 1 "Sibika at Kultura" textbook so as a child, I had always wanted to see the tarsier in person. Twenty years later, that dream became a reality. The first time I met a tarsier, however, it broke my heart.
WHAT'S COVERED IN THIS GUIDE?
My First Tarsier Encounter
I first saw a tarsier up close and personal in 2010 as part of our company outing. There was no space in my heart that was filled with excitement when we were told that our next stop was a tarsier center. When I hopped out of the van, I was greeted by small backyard with just a couple of trees and on their branches were a few tarsiers. Needless to say, my excitement was immediately replaced by disappointment not because they were few but because the environment was not as "natural" as I expected.
Tarsier Conservation Area in Loboc
Fast forward to 2012. It was my third Bohol trip, and this time I was with my family. Before the trip, I asked the tour operator to remove the tarsier stop from our itinerary and voiced out my reason. "Things are much better now," she said. "They set up a more suitable area."
Apparently, a new conservation area was established in Barangay Upper Bonbon, Loboc in July 2011. All the tarsiers kept by private individuals in their own viewing quarters and kiosks have been brought to the Tarsier Conservation Area, a 6-hectare facility that is fully equipped and staffed. The move was done by the regional office of the Department of Environment and Natural Resources (DENR) to transfer all 113 tarsiers to a more forested and more controlled sanctuary.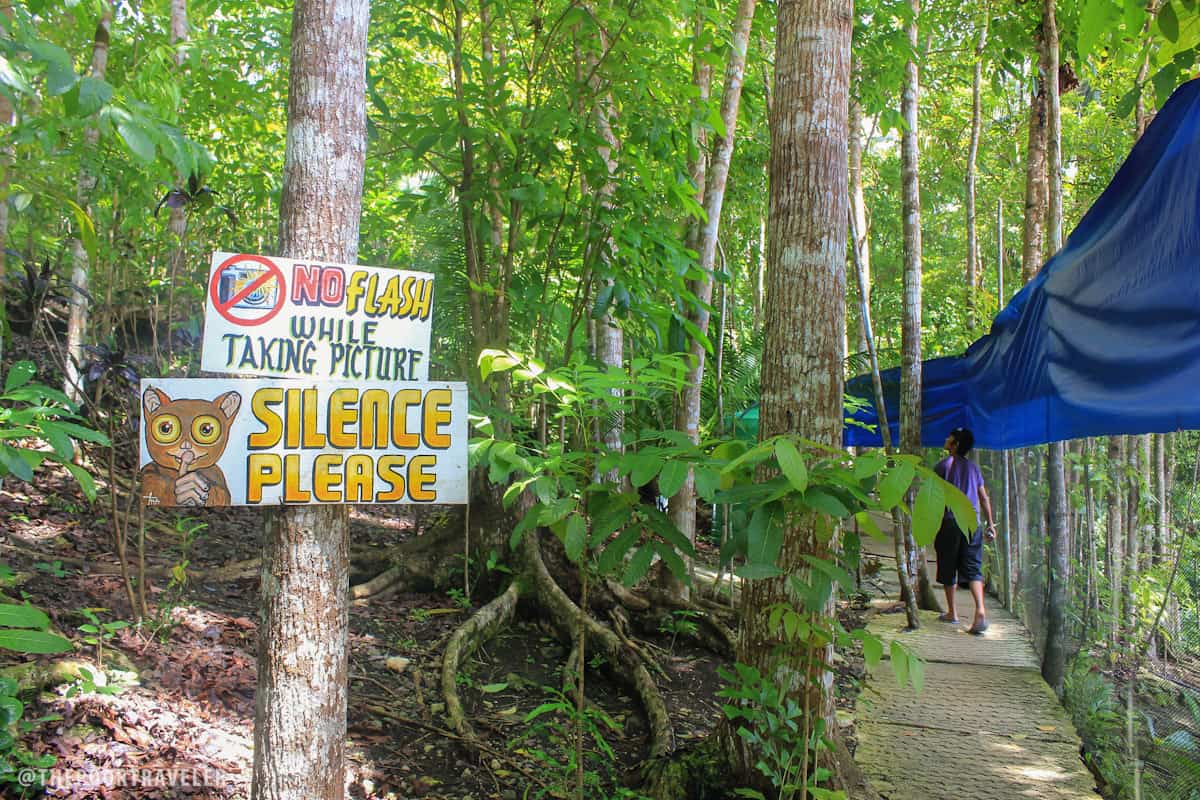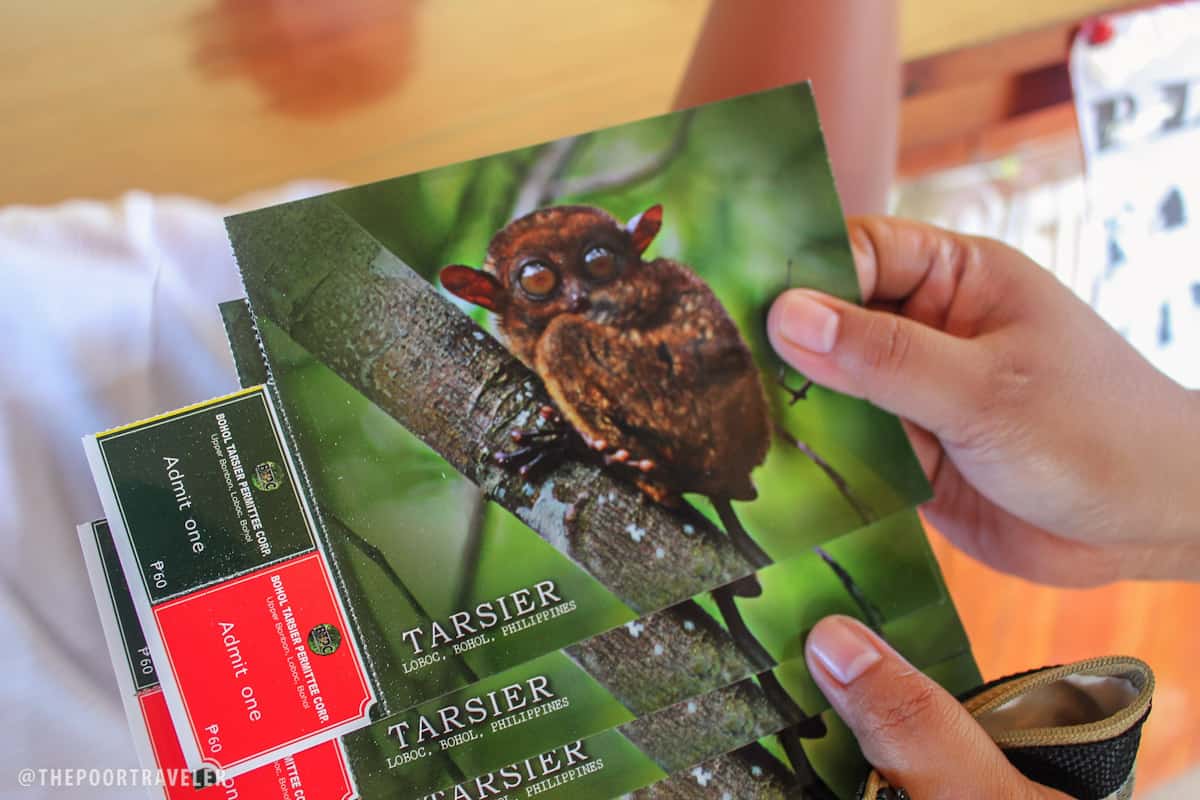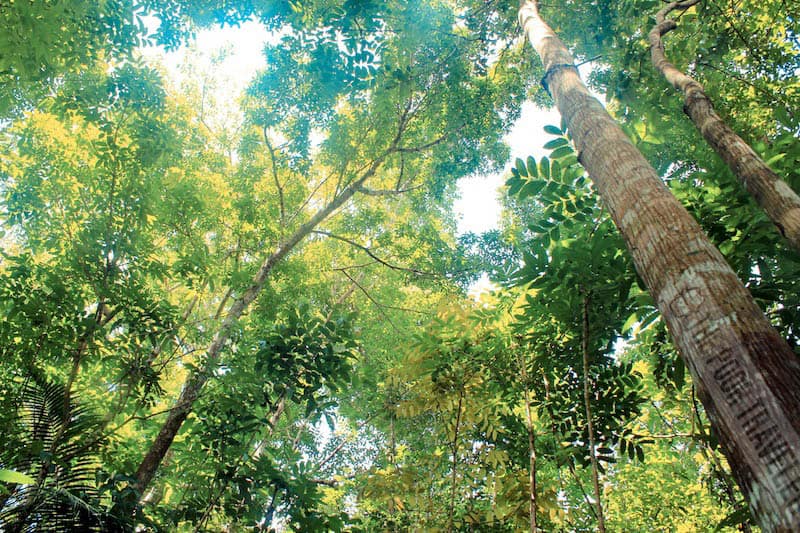 Tourists can still have the opportunity to see these cute primates but the centralized effort now makes sure that stricter rules are implemented for the benefit of the tarsiers. Visitors may amble on a pebbled pathway meandering around the three-hectare mahogany forest and see the tarsiers in their natural habitat. According to the German Palapar, President of the Bohol Tarsier Permittees Association, they were hoping that the tarsiers would hone their hunting instincts here but the process would be slow since they were still in transition period. The tarsiers were domesticated and were used to being fed when they were still under the care of their previous owners.
The Philippine Tarsier
Why go through all the trouble for the tarsier? The Philippine Tarsier (Carlito syrichta) is endemic to the Philippines, found only in Bohol, Leyte, Samar, and some parts of Mindanao. It is also considered "near threatened" by the International Union on the Conservation of Nature (IUCN). Aside from that, they are also delicate and suicidal.
Suicidal? Yes, suicidal. Tarsiers are known to smash their heads against hard objects when they're distressed. And it's not very difficult to stress out a tarsier. For starters, they are nocturnal. Staying up for tourists during the day is bad enough yet there are other factors that can add to the daily burden of being cute and cuddly. Their freakishly big eyes (bigger than their brain) are super-sensitive to light and a camera flash can disorient them and cause more stress. They're also sensitive to loud noise so zip it when you're in the presence of these silent friends. The Philippine tarsier is carnivorous, feeding on insects and small vertebrates.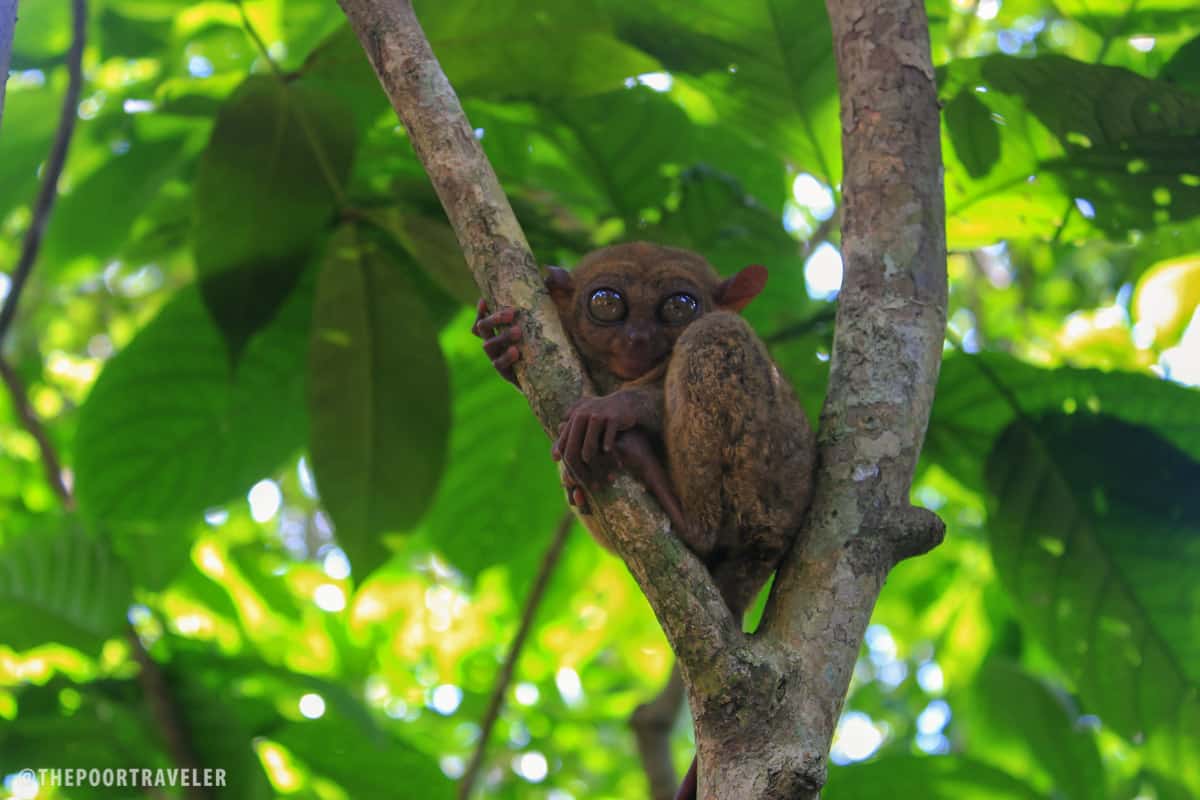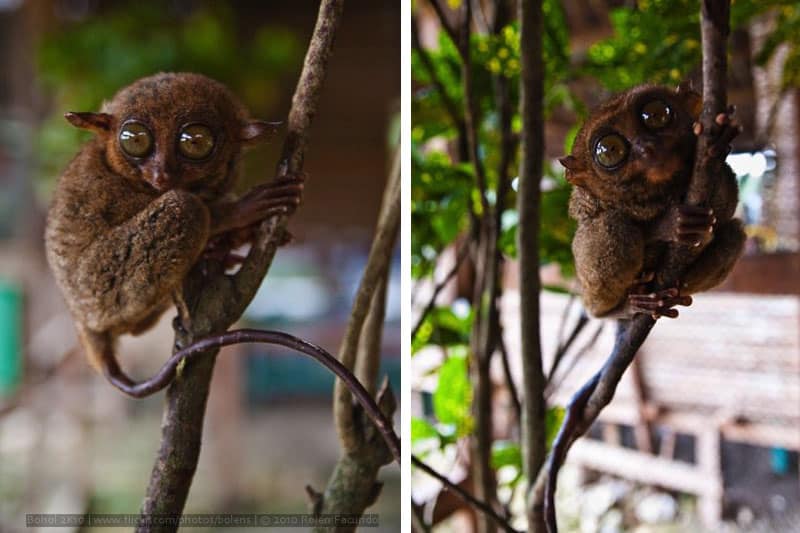 From big to small. From reptile to primate. From monstrous to the cutest. Bohol is home to not just the world's biggest snake in captivity but also one of the world's smallest primates.
Note: NO FLASH and NO TOUCH. It saddens me up to now that when we were there, there were several tourists who just kept on using flash and couldn't help touching and holding them despite plenty of reminders.  So please, NO FLASH.
Updated: April 26, 2013
Tarsier Conservation Area
Entrance Fee: PhP60 per person

How to get to Loboc Tarsier Conservation Area: This is usually included in Countryside Tours that are arranged by hotels and resorts. If you wish to take public transportation you may take at Dau Bus Terminal in Tagbilaran a bus or jeepney bound for Bilar or Carmen and disembark at Tarsier Conservation Area in Loboc. The site is along the main road.