2012 • 9 • 1
I had never wanted to become an ornithologist until my visit to the fish ponds of the University of Eastern Philippines in Laoang Island.
I know; it sounds utterly odd to want to become a bird expert while standing in the middle of fish ponds. But we were not there to catch fish. At least, that was not the intention. We were just there to admire the view. Funny because it was the birds that caught our attention as soon as we arrived and before we knew it, we were birdwatching.
Hoping for a better view each time, my friend Ces and I darted on the dikes through the maze of fisheries and then tiptoed as we got nearer the flock, fluttering about. Every move was a balancing act and one wrong step and we'd find ourselves slipping into the muddy pond. But it was a challenge that we welcomed without complaint. The birds were just so worth the slop.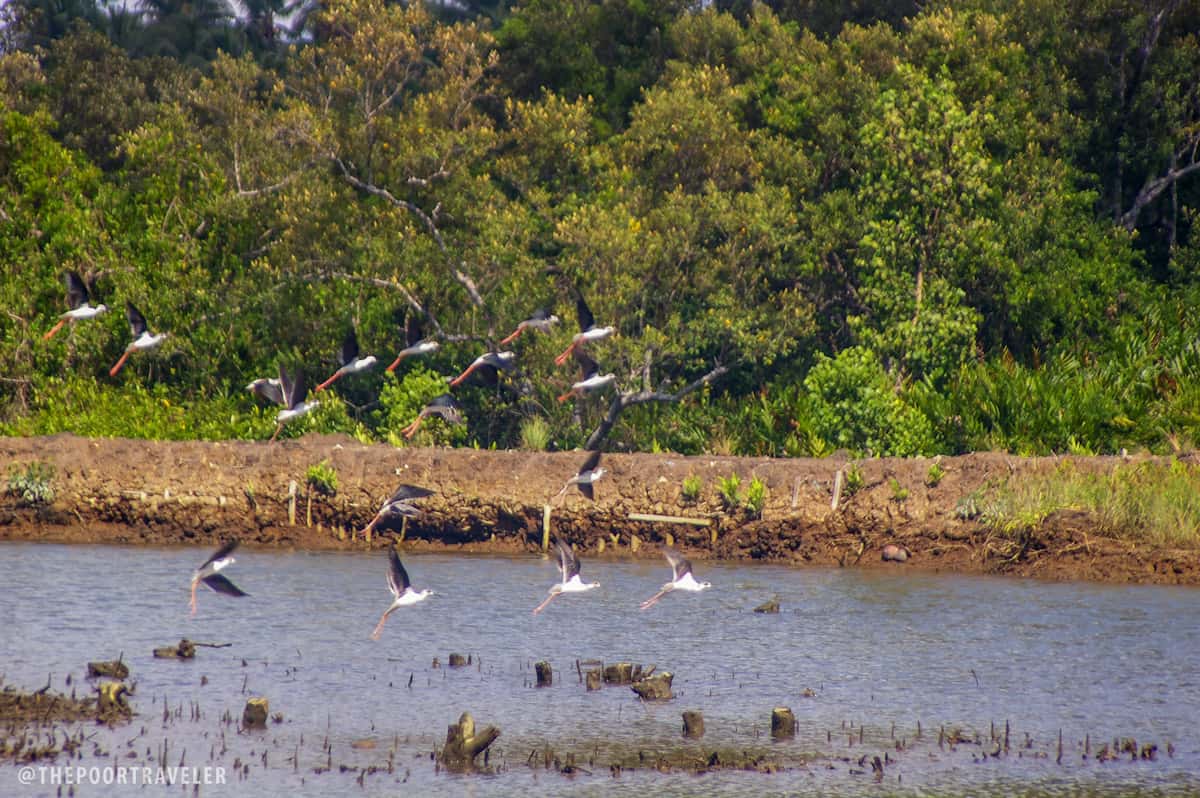 Ten minutes into this activity — which was a first time for me, mind you — I kicked myself in the butt for not reading enough about birds or not paying much attention to my biology classes in high school and college. The birds were there, showcasing their enviable ability to fly, displaying their form and colorful feathers, and maneuvering in the air like jet planes in an exhibition show. But their names were missing. I just thought it would be so much more fun to watch birds if I knew what they were called.
Every time a bird appears, I was like "Hey look! There's a… there's a… bird."
And then my friend Ces would find another and she would yell, "Here, here! There's another bird! A big bird!"
The air was filled with similar sounding expressions of excitement (for the birds) and disappointment (for our cluelessness) rolled into a sentence. A flock of birds. That blue bird on that tree. The black-and-white bird. That egret-looking bird. Bird, bird, bird!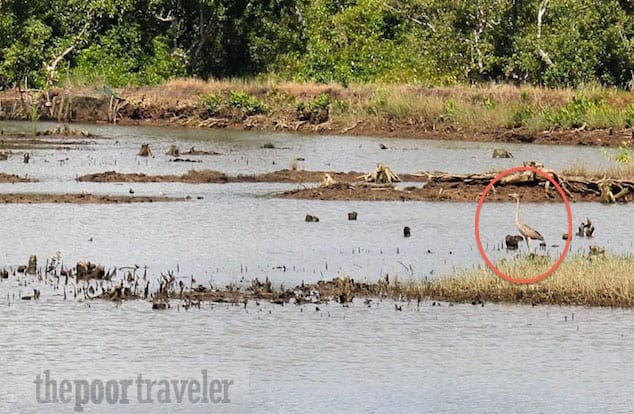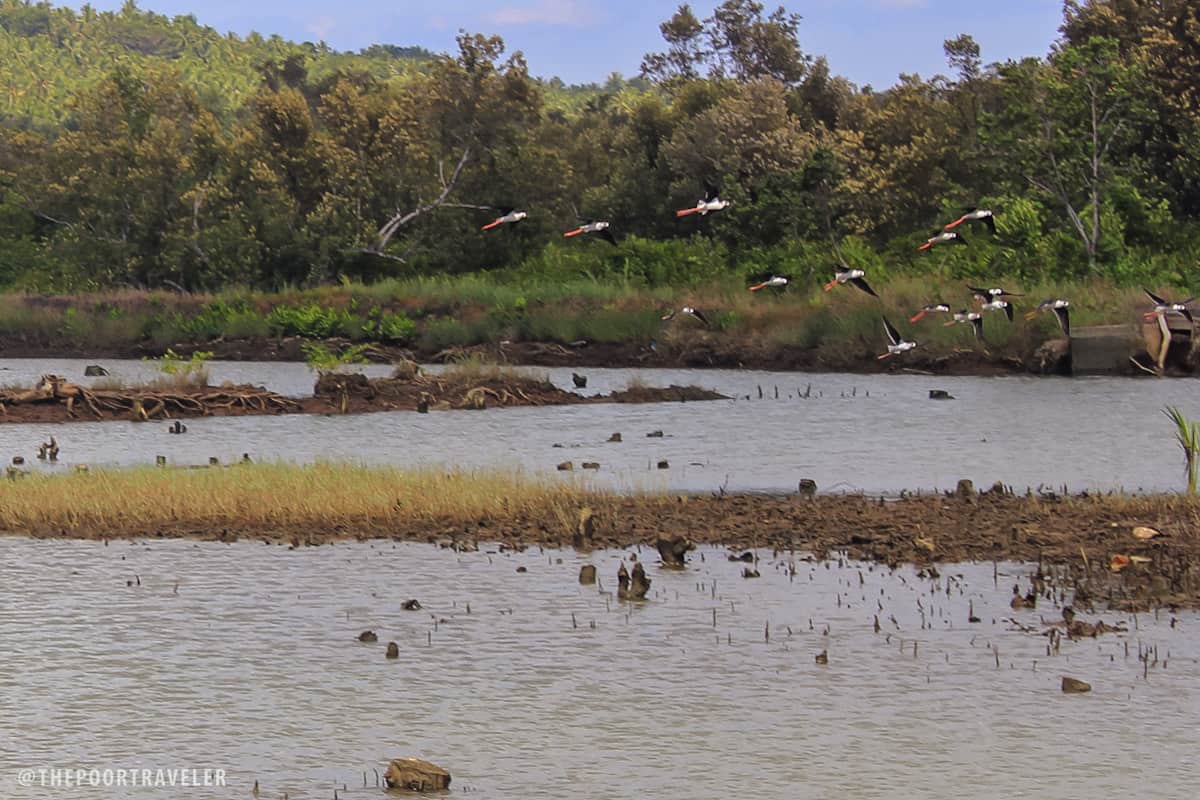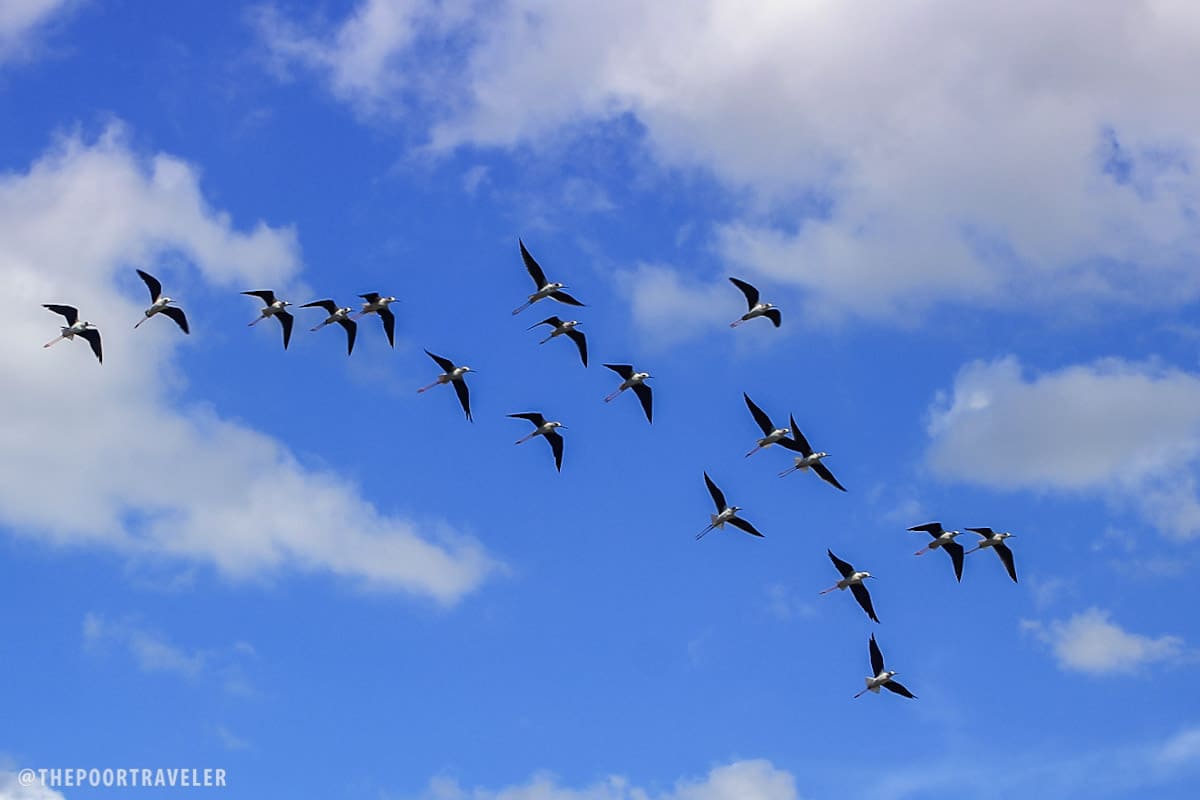 There was also a bright blue bird that we failed to take a photo of. It was beautiful and chirped so loudly.
Of course, we enjoyed the whole birdwatching stint! It was my first time. But yes, it would have been more enjoyable and more appreciated had we had any idea what their names were. Suddenly, I remembered my Davao trip last year and how Evanjohnn of FocalGlass.com knew every bird we spotted, no matter how far. Damn. He has a gift of identifying birds easily! I'm jealous!
I know this won't be the last time that I would go birdwatching. I will certainly do it again when I return to Laoang next year. Hopefully, I will have a chance to go birdwatching in other places before that time comes. I know there are so many places in Batangas, Pampanga, and even in Manila that are great spots to admire our avian friends. And when that happens, I promise I'll be equipped with a good zoom lens, a pair of binoculars, and basic knowledge of the major families and species of birds.
How to get there: From Manila, fly to Catarman Airport in Northern Samar. Take a tricycle to the "bus station" and ride a jeepney to Barangay Rawis (P60). Hail a trike to the pier then board a small boat to Laoang Island (P7). From Laoang Pier, ride another trike or habal-habal to UEP.