It was as though the surrounding landscape morphed from farmlands to forests in an instant, as though our vehicle drove through a portal into a parallel universe. We pulled over and our driver-cum-tour guide dragged us back to reality. "This is the manmade forest," he announced.
The manmade forest is a 2-kilometer stretch of mahogany trees that carpet the sloping ground where the municipality of Loboc meets Bilar. Travelers going to the Chocolate Hills from Loboc will not miss this.
We traipsed along the road under the canopy of a lush mahogany forest whose branches curved overhead. I could not help but look up; their leaves have blocked out the sun completely. Uniform and imposing, their thin trunks stand so close to each other like a platoon of giant soldiers. At the time, no wind was there to tousle their verdant tops yet they appeared to be moving, stepping back, giving way to visitors passing by. 
In their shade, I gadded in awe, hypnotized by the virid ceiling above me and completely forgetting that the road I was walking on was a highway. A loud honk jerked my consciousness back just in time as a car sped right past me. Here in this forest, it's hard not to daydream for the place itself looks like it came straight from a fantasy movie.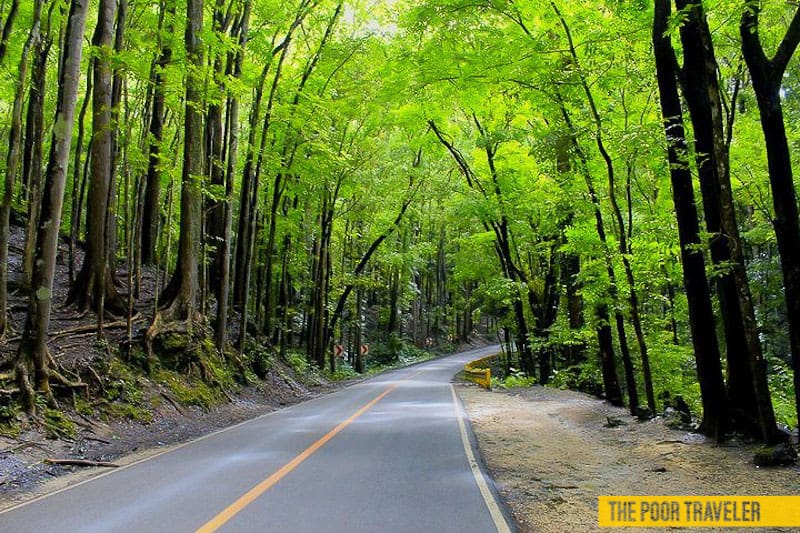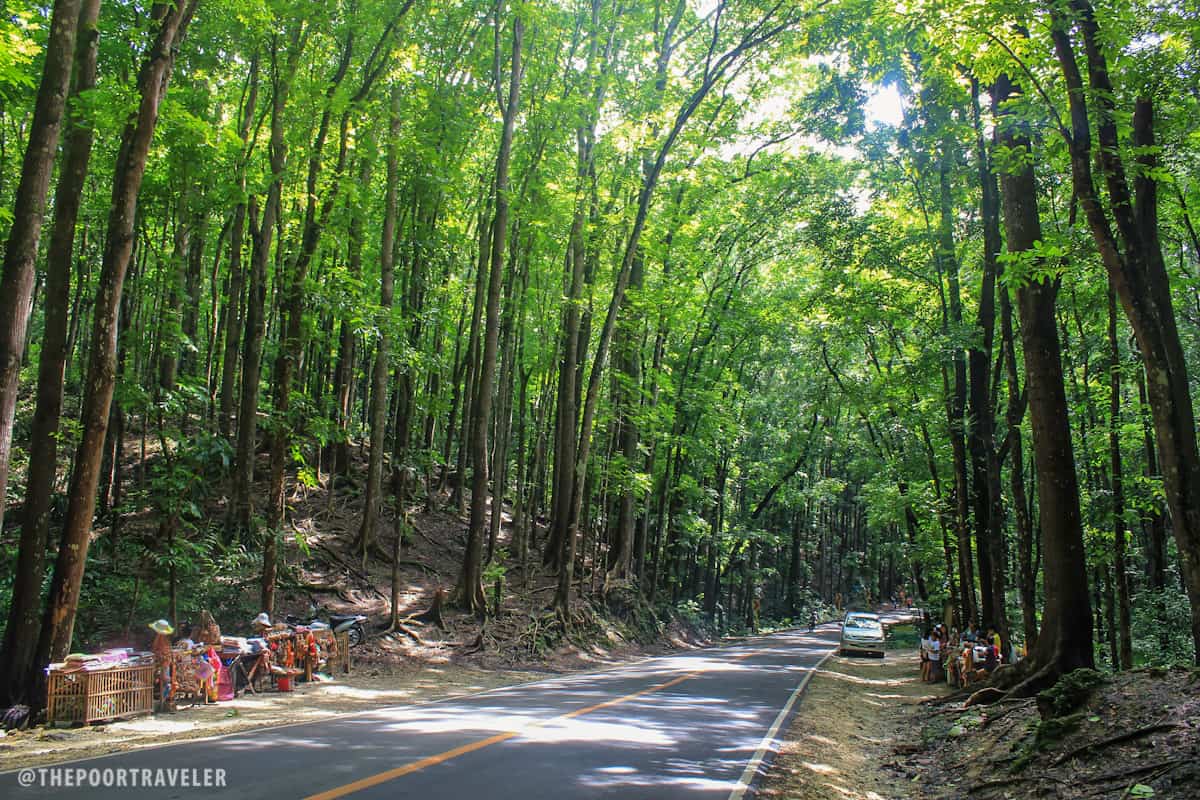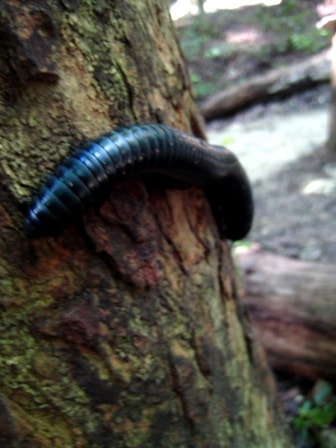 The trees breathe, creating a breezy atmosphere that is much cooler than the outside. No matter how hot the day is, it remains comfortable in the company of these hardy yet nurturing soldiers.
Note: There is no designated parking space here. When you visit this, I bet you won't be the only ones camwhoring at this place. BUT BE CAREFUL! You might be so focused on taking pictures that you might forget that it's still part of the highway. Vehicles passing through the forest can be very speedy.
Posted:2011 • 1 • 8
How to get here: From Tagbilaran, you can join a group tour offered by various tour operators and hotels. You may also rent a van or motorcycle to get here. Taking public transportation is okay but getting out can be a problem since the bus won't really wait for you. You will have to wait for the next bus to move to your next stop, which is more stressful and time-consuming.