We arrived early for dinner. Too early.
The sun looked like it had no plans of letting the night take over yet when our boat docked at a floating seafood restaurant off the coast of Olango Island, Cebu. We were supposed to watch the sunset here and have sinful dinner, but it seemed like plans needed to be changed at that point.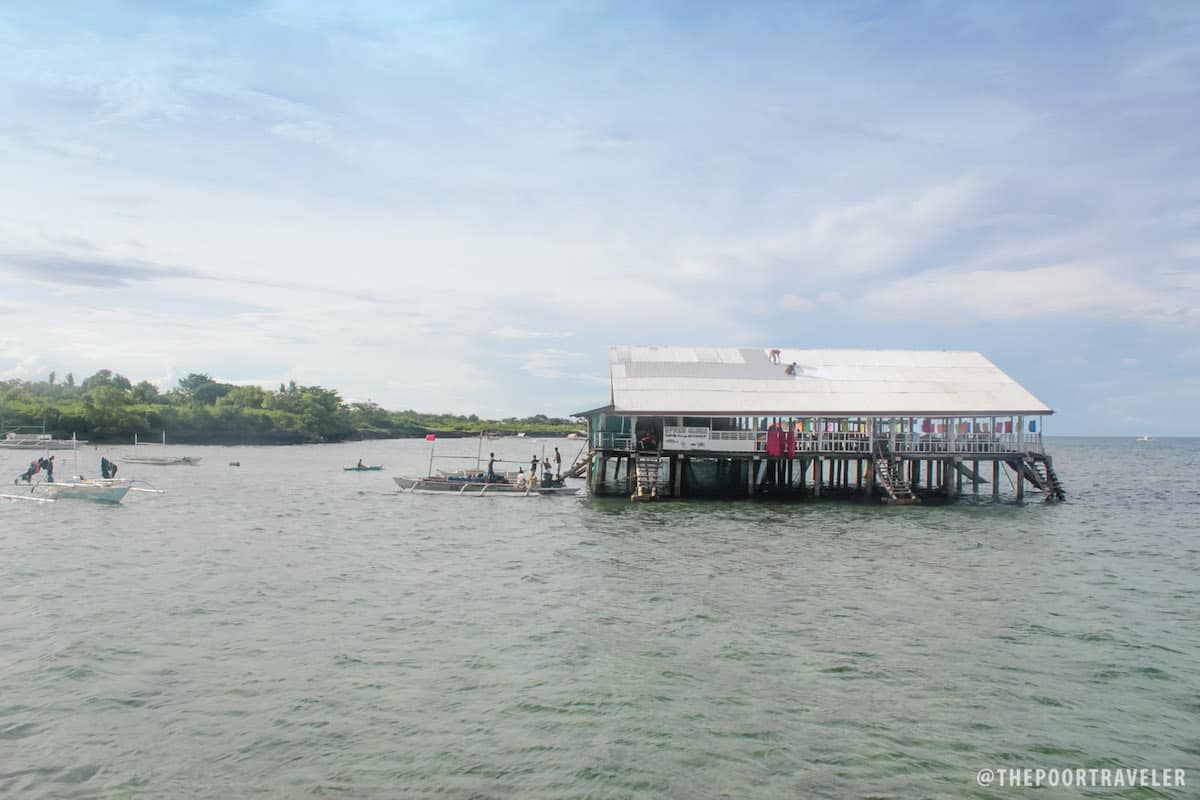 We came from Talima Marine Sanctuary, where our snorkeling time was cut short for two reasons. First, we were kind of disappointed by the site. We just floated aimlessly there looking for anything interesting to see, but all that greeted us was a carpet of sea grass with very few fishes swimming around. I had heard many great things about Talima but I guess we were just at the wrong spot. Second, one of us almost drowned, and we just decided to climb back up to the boat and move on to our next stop.
So here we were, too early for dinner. But hey, we were excited to start regardless.
Cao-oy (or Cao-uy) is an area off the coast of Olango Island that is dotted with several floating restaurants. Actually, the more correct name would be "stilted restaurants," for they were not really floating but resting on wooden stilts. These restaurants have been a common stop for tourists who are on an island-hopping trip around Mactan and nearby islands. The place was spacious and incredibly relaxing. Just admiring the view of the island and the Olango Channel was enough to kill the time as we were waiting for our food to be served.
These stilted restaurants offer fresh seafood. The system is simple. You choose the main ingredient from an array of fresh catches, often contained in basins. These include prawns, crabs, lobsters, fishes, and a whole lot of shellfishes. Then, you tell the cook how you want them prepared — grilled, fried, steamed, boiled, whatever. You can even make requests and they will do it your way. Well, that's about it. You may now relax and wait for the dishes to be served. But hey, it's pricier than your regular restaurants.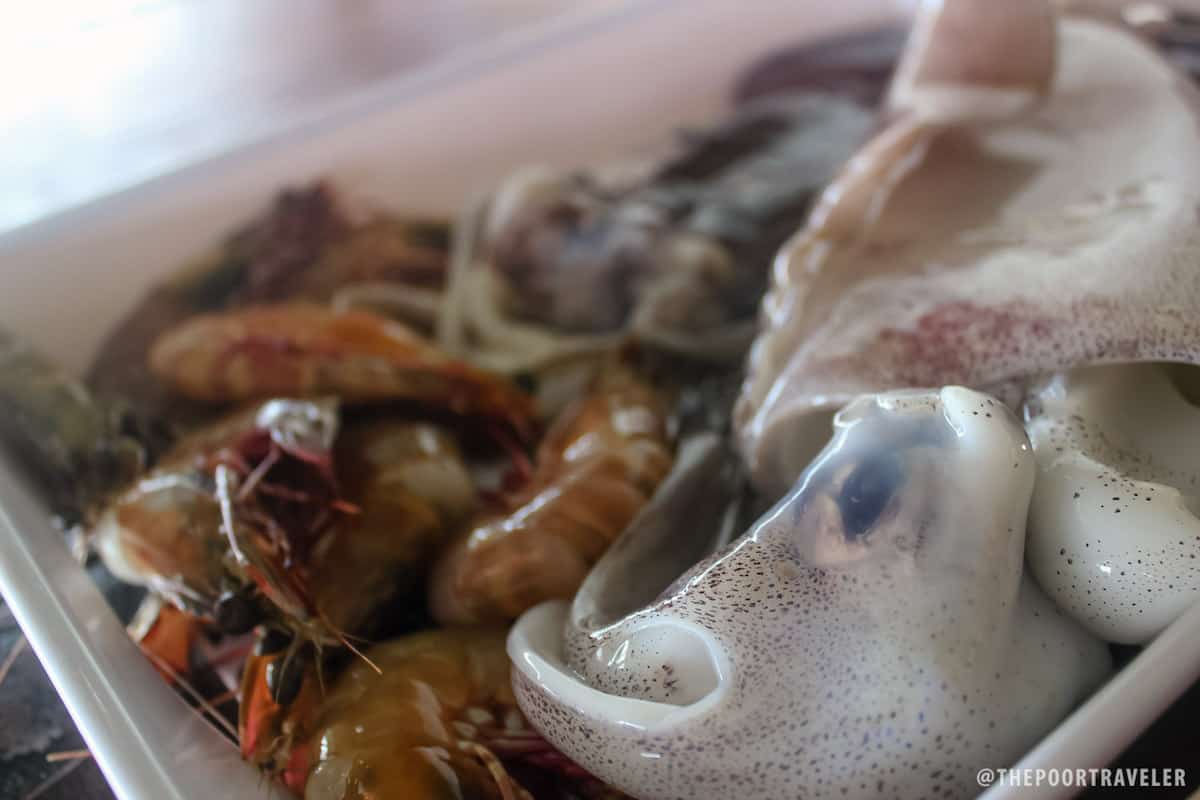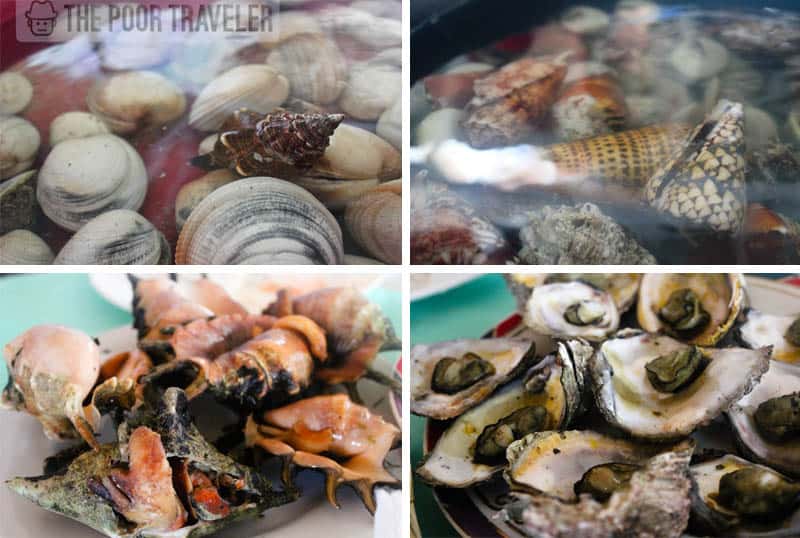 When everything was served, we dug in as if it was our first time to try seafood. We may be too early for dinner but we're never too full for a tempting feast. A feast is a feast, no matter how average the cooking is. And yes, the food was average. It was fresh, yes, but there really wasn't anything special about it all.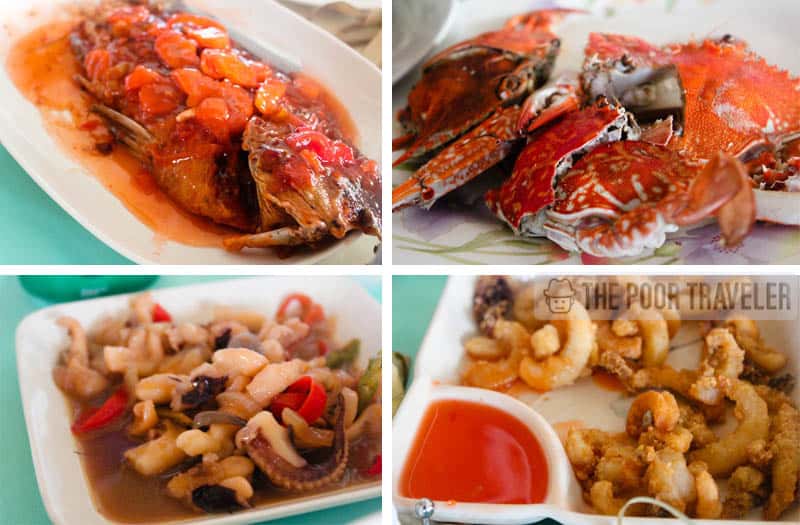 Olango Island as a whole is more famous as a bird sanctuary. It was a shame that I wasn't able to go birdwatching while I was there. This is one of the downsides of being on a pre-arranged packaged tour: You can't really go far from the provided itinerary. The group headed back to the hotel even before the sun got swallowed by the sea.
Had it been my way, I would've stayed for the birds. Heck, I would've stayed for the sunset.
Posted: 2013 • 3 • 8