The major crowd drawers in Batangas are its inviting beaches, breathtaking dive sites, and challenging mountains. But one thing that isn't always highlighted enough is its cuisine. Batangas offers a wide, wide selection of gastronomic delights. The province is coastal so expect a lot of seafood, but it also harbors a big lake and rivers, so freshwater fishes are also available. Vast lands have been converted into farms, producing some of the best meats in the country. Batangas beef is known for its high quality. Many roadside stores sell buffalo and goat meat.
These rich resources have made Batangueno cuisine so diverse that it is difficult to describe it in just one word. Like in many provinces in Southern Tagalog, Batangas dishes usually involve soup, be it rich and thick like lomi or thin and brothy like bulalo. But we also have an affair with deep-fried, grilled, and smoked. One thing that binds them all together is that they are simple, straightforward, and incredibly easy to prepare.
If you're visiting the Land of the Valiant soon, here are some local favorites that you just have to try!
WHAT'S COVERED IN THIS GUIDE?
Bulalo
Bulalo has been the signature dish of the province. Also known as bone marrow soup, it is a very simple dish when you break it down to its ingredients. Basically, it's just beef shank boiled in water with onions, garlic, black pepper, and salt. At least, these are the most basic ingredients but other vegetables like cabbage, Chinese Cabbage, potatoes, and corn may be added according to their availability or the cook's preference.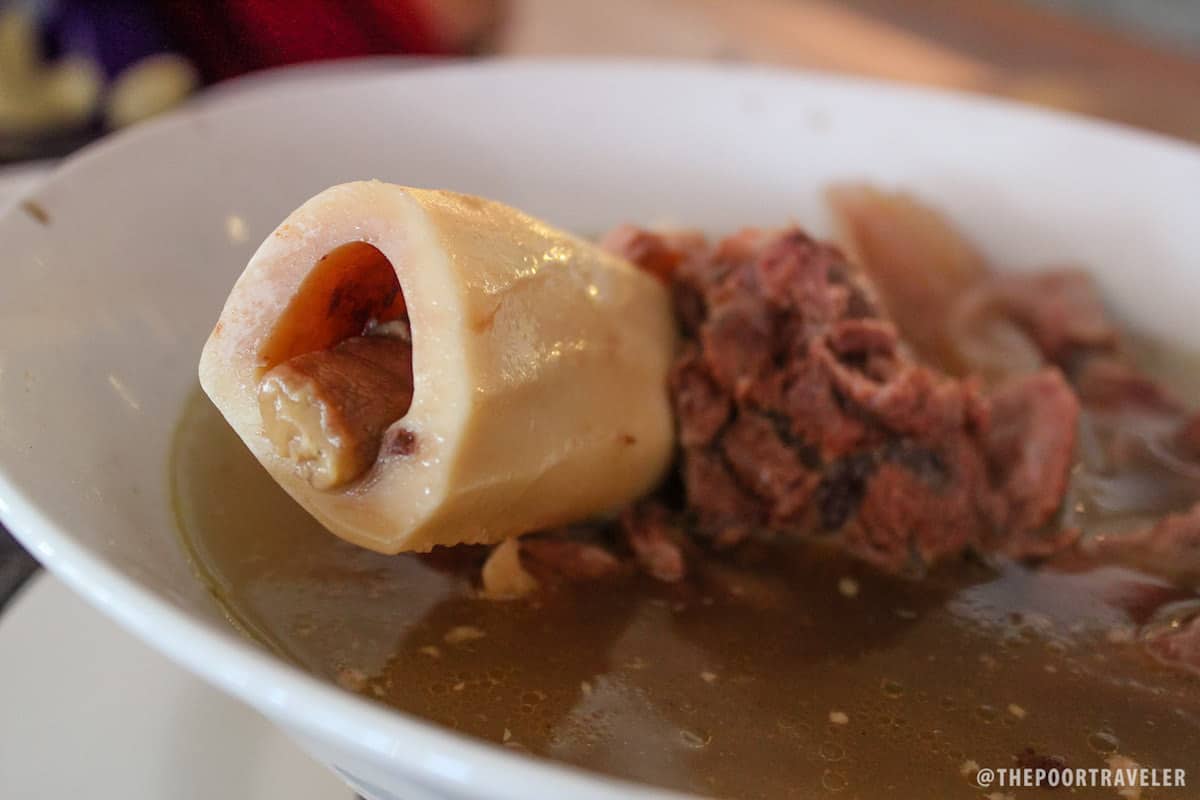 The key is how long it was being cooked. I'm no chef but when I was little and my mom was preparing bulalo, I remember complaining why it always took her forever to cook it. But that's what makes it special. It is so cooked that the meat becomes so tender and seems to fall off the bone almost hopelessly. It is also this long, slow dance of ingredients while on fire that gives it its rich texture.
Batangas Lomi
Why can't I just drop the term Batangas and just call it lomi? Because lomi in this southern corner of Luzon is far different from what I have seen and tasted in other parts of the country. Our lomi is so thick, others are just completely weirded out by its gooey consistency. But we Batanguenos love our lomi sticky and served with a saucer of soy sauce, calamansi, and chili.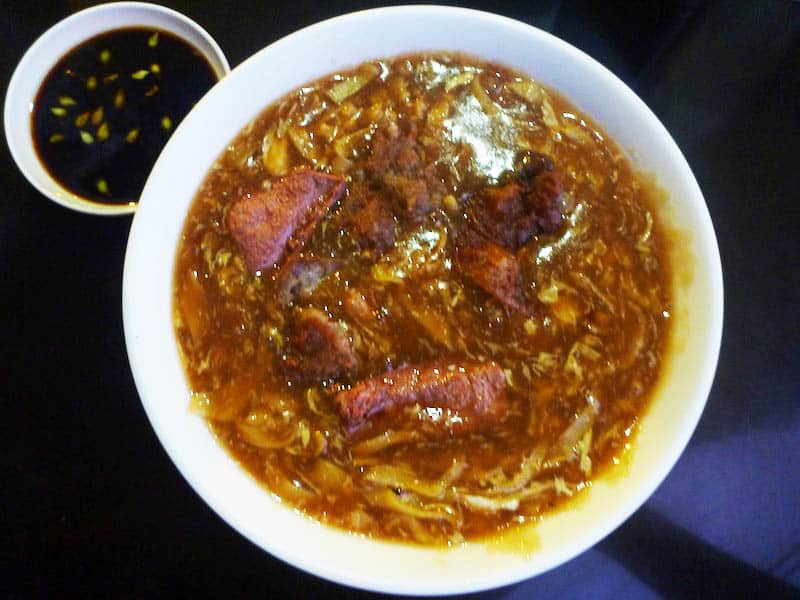 If you've been to Batangas, you might have already noticed the many "lomi houses" that abound along the main roads, a testament to just how obsessed we are with this dish. Of course, the taste varies from one restaurant to another but the basic recipe remains the same.
Batangas Goto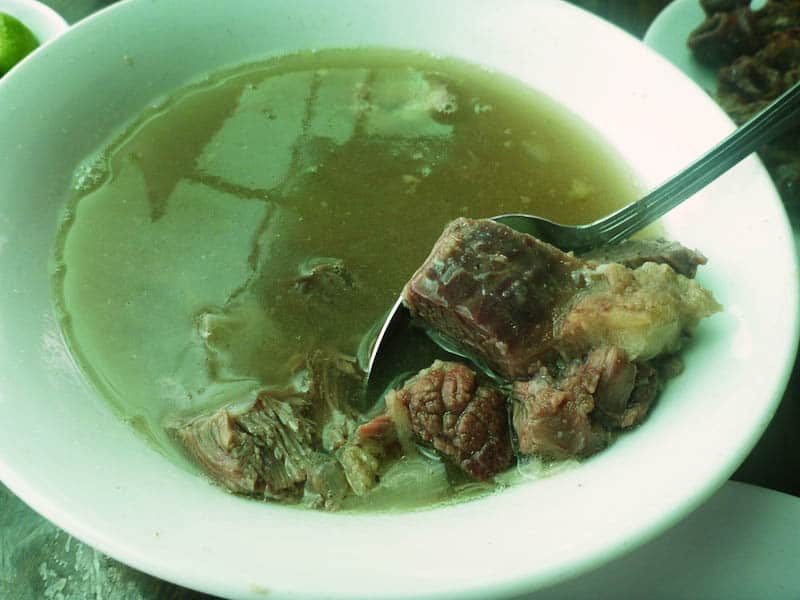 Goto means tripe. But if you're in the Ala-eh province and you order goto, expecting a type of congee topped with bits of tripe, then you will be shocked. Rice porridge or congee, regardless of what its meat ingredients are, is lugaw to us. Whether it has chicken, hardboiled egg, or ox tripe, they're all called lugaw. Goto is a different dish altogether. It is a thin, loose soup with beef tripe among others. And by "others" we mean other innards. But there are also varieties that had more meat.
Taghilaw
If you can't get enough of innards, try Taghilaw. I've always wondered why it's called such but don't be fooled, it's a great dish. Very tasty and very, very cooked. Pork innards are slow stewed in vinegar, black pepper, and chili. It doesn't look appetizing at all but it has a charm to it that not all outsiders appreciate. Still, have a spoonful of it at least once when you visit!
Adobo sa Dilaw
Adobo sa dilaw may be pork or chicken but what remains constant is its key ingredient — turmeric. In Batangas, we call turmeric "luyang dilaw" (yellow ginger) or more simply, "dilaw" (yellow) because of the color it lends to any dish that it touches. When I moved to Manila, I was surprised with how difficult it is to find turmeric in the local markets. It is a common ingredient here and in our town, you can even get one from a sari-sari store. It looks like your regular ginger but the difference becomes obvious when you cut or break the root. The vibrant yellow, sometimes orange, fluid that comes from it is hard to miss.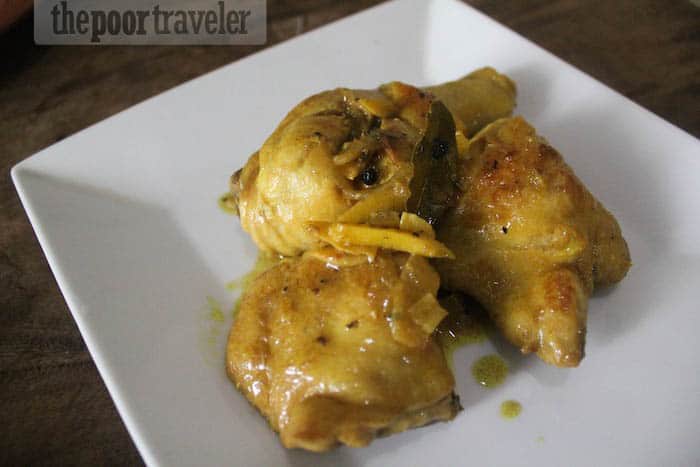 Adobo sa dilaw is a very popular dish in the municipalities of Taal and Lemery. You can find this dish in restaurants and eateries serving local favorites. It's even easier to cook it yourself. The procedure is very similar to your ordinary adobo, except that instead of soy sauce, you put turmeric.
Tinapa
The town of Lemery used to celebrate Tinapahan Festival until a new mayor came and replaced it with his own festival. (You know, pride and politics. Ugly things.) One of Lemery's major products before and during the Spanish era was the tinapa (smoked fish). It can be any fish but what remains unchanged is the smoking. It's a way of prolonging the "shelf life" of the fish. You can find tinapa in any market in Batangas. If you're stopping by soon, don't forget to buy a pack and take it home. Best served with vinegar.
Sinaing na Tulingan
Another seafood dish that is easy to prepare is sinaing na tulingan, a small tuna that abounds in Balayan Bay. The fish are rubbed with salt, covered in dried kamias, and then placed in a clay pot. Through slow cooking, the flavor of the fish oozes out and mixes with the water, which we call "patis" (fish sauce). It's salty and very, well, fishy. It's a favorite among Batanguenos for its long shelf life even without refrigeration.
Tapang Taal and Longganisang Taal
Batangas may be famous for beef, but its most famous tapa is actually pork. Tapang Taal is jerked pork and has a very garlicky and a bit sweeter taste than the ones in the capital. I actually grew up thinking that all tapas were pork. When I studied in Manila, I was shocked that it was almost synonymous with beef. I couldn't find pork tapa anywhere. I eventually found the piggy variation in the supermarket but they were too salty for my taste and I was looking for the sweetness of Tapang Taal.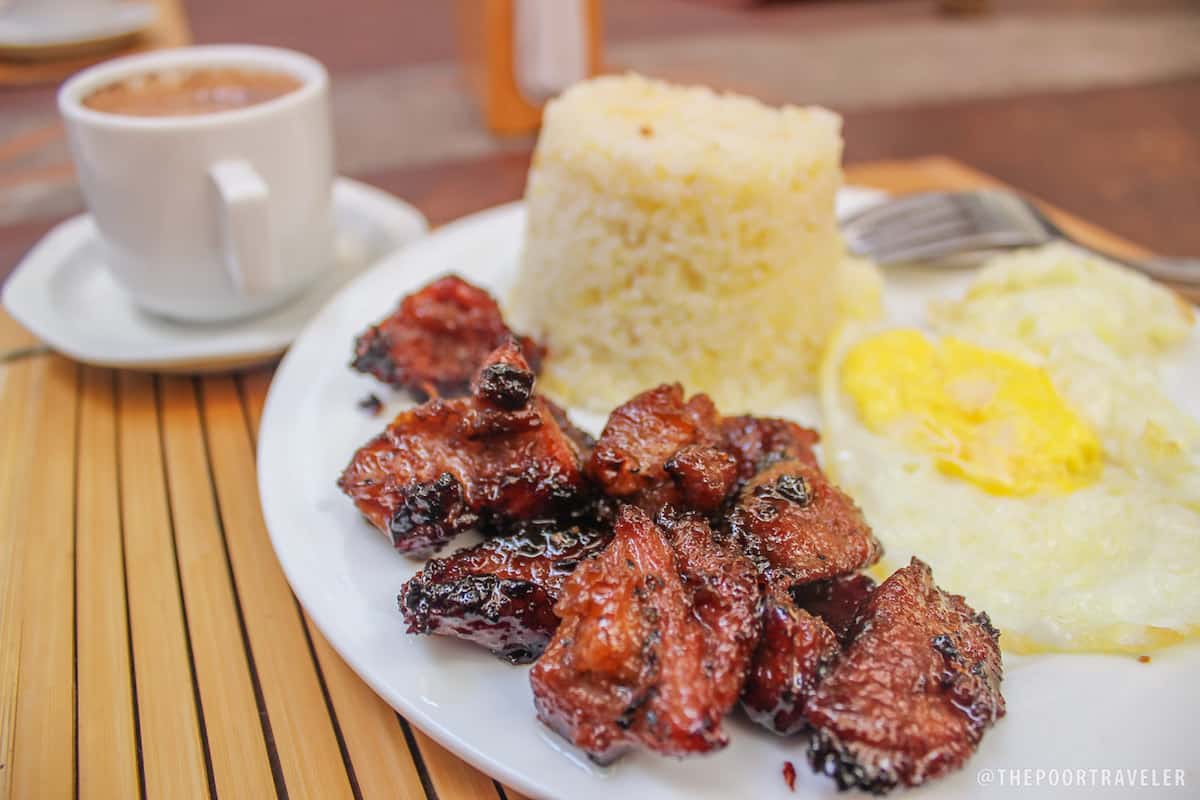 Like Tapang Taal, Longganisang Taal has a strong garlic flavor. It's brown, soft, and not as dense as the versions of other provinces. Some of my friends who have tried it found it too fatty because it is too fatty, even for me who willingly enjoy any pork delicacy, even those that can potentially be "heartbreaking." But maybe I just grew up having it on my breakfast plate that I don't care much. (Eh masarap eh!) But yes, it's fatty. Don't say I didn't warn you.
Anyway, both are best served with egg and rice.
Kalderetang Kambing
My parents, relatives, and neighbors in Batangas all love kalderetang kambing. Unfortunately, I'm not a fan of goat meat so I can't say much about it. I tried it before, when I was younger, and I just couldn't like the aftertaste. "What aftertaste are you talking about?" my mom would always nag me when I refuse to have it. We also have this one dish called sampayne (or champeni), prepared with goat or beef innards. My friends whom I invited over to Batangas love both.
It's something that maybe you should try. I mean, it's popular for a reason. And I'm just too maarte so don't mind me.
There you have it. I'm sure there are other Batangueno dishes out there that are delectable but maybe I'm just not familiar with. If you know of anything, let me know in the comments section and I'll try it next time I visit Batangas.
And oh, for a complete Batangueno foodie experience, you might want to try these dishes with a saucer of Bagoong Balayan (fermented fish sauce) with kalamansi, and a cup of kapeng barako!
Posted: 2013 • 3 • 8