There was no telling whether it was disappointment or ire that would flash over my mom's face every time she served a bowl of bulalo and realized I had to intention of touching it back when I was a kid. Her lips curled and brows raised like reflex whenever I refused to have even a teaspoon of her specialty dish. I just used to dislike beef. I disliked burgers and corned beef and steak and all the rest of it, and I haven't had an idea why. Perhaps only the inaccessible subconscious part of my brain holds the key to the reason behind it. Such a shame, really, because Batangas is most famous for its beefy goodness. And heck, I'm from Batangas.
Like with most phases, I was able to go past it nevertheless. Immediately after college graduation, I promised myself to learn to appreciate most of the things I took for granted — one of them was beef. One evening after a hectic day at work, I stepped into a restaurant at a mall, mustered all courage, and ordered steak. Yes, a cut of steak — very big and very beef. To my surprise, it was a delight. Since then, I had learned to love beef the way I love chicken and pork. (Hang in there, veggies. Your time will come, too.)
Still, the chance for my tastebuds to drown in the flavorful soup of bulalo was elusive. Until my recent trip to Batangas.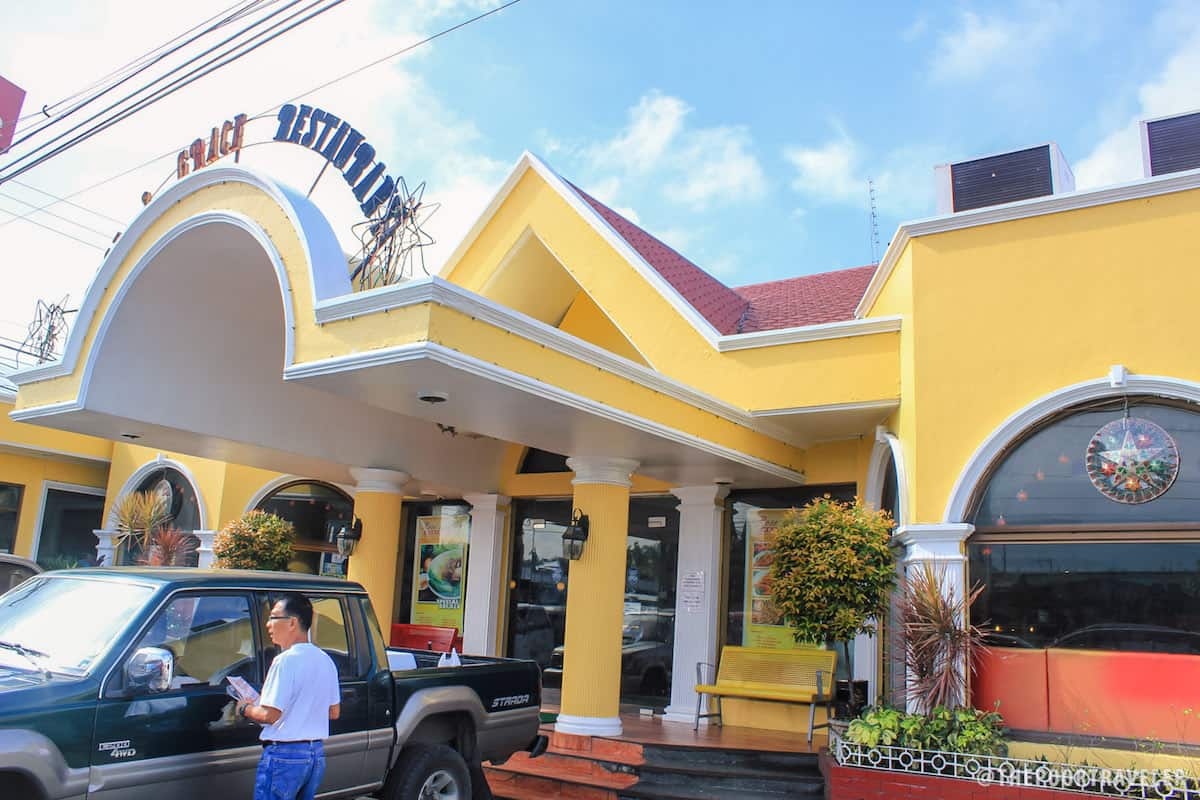 Our bus passed by a restaurant called Rose and Grace in Sto Tomas, lying just along the national highway. Shining in all its yellow-painted glory, it caught our attention like the inescapable aroma of pancakes in the morning. Our first stop was supposed to be the General Malvar Library and Museum. Instead, we found ourselves walking the other way — to that building with a signage bragging about being the Home of Batangas Bulalo.
Bulalo, or beef bone marrow soup, is a very simple dish when you break it down to its ingredients. Basically, it's just beef shank boiled in water with onions, garlic, black pepper, and salt. At least, these are the most basic ingredients. My mom sometimes add vegetables like cabbage, Chinese cabbage, corn or potatoes, sometimes not, depending on the availability. On the other hand, I know one of our neighbors never included any vegetable in her Batangas bulalo recipe. She's not a veggie-person, either.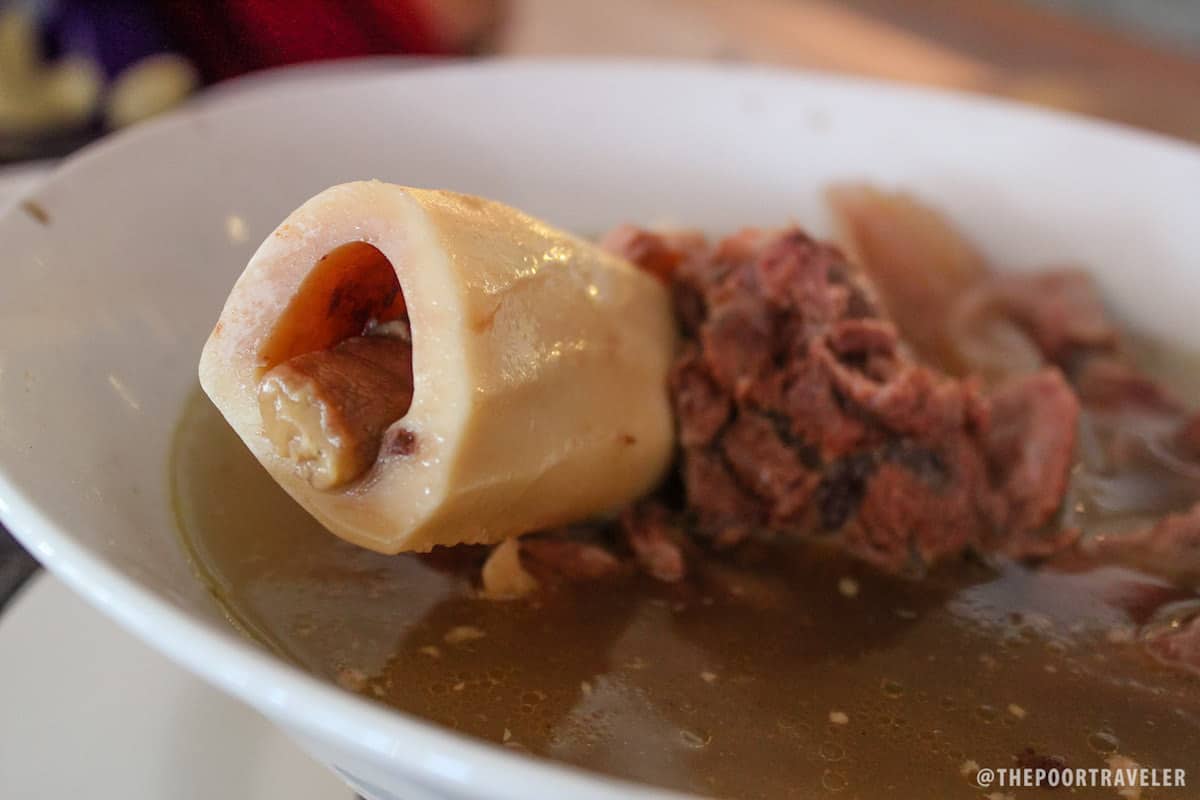 The key is how long it was being cooked. I'm no chef but when I was little and my mom was preparing bulalo, I remember complaining why it always took her forever to cook it. But that's what makes it special. It is so cooked that the meat becomes so tender and seems to fall off the bone almost hopelessly. It is also this long, slow dance of ingredients while on fire that gives it its rich texture.
Of course, you have not eaten bulalo if you don't slurp the marrow out of the bone. That's the climax of the entire experience — trying to get that tasty, flavorful, sinful marrow in whatever way you please. My friend Celine, who was with me on this trip, and I had to use the stick from the barbeque we ordered to scoop the marrow out.
As I sat there taking one sip of the beefy soup after another, I began to wonder about rainy days or cold nights in Batangas. When I was younger, I just sat by the window watching cars speed by while my siblings and cousins gather around the table waiting for their bowls to be refilled. It got me thinking how shameful it was to sit there at a table in a restaurant and enjoy my first taste of bulalo when it had always been made available to me ever since.
As I put down my spoon, an image was painted on my mind. I imagined myself visiting my mother's house, holding an empty bowl as my mother, flashing a satisfied smile, pours a soulful serving into it. And that's exactly what I'm going to do.
Posted: 2012 • 3 • 27
---
WHAT'S COVERED IN THIS GUIDE?
Top Hotels and Resorts in Batangas
According to Agoda review scores.