2016 • 4 • 5
It's funny how, sometimes, we know so little about the places closest to us.
I grew up in a small Batangan municipality called Lemery, next to the more famous historic town of Taal. Lemery and Taal have always been twin units: Lemery used to be part of Taal during the Spanish era. Their poblacions lie next to each other, separated only by the narrow Pansipit River. My sister owns a house in Taal. My nephew goes to school in Taal. During my teen years, I was there every weekend. It's practically my second home. Yet, when someone asks me for a restaurant recommendation in Taal, I usually don't know what to answer.
The truth is, when I'm in Batangas, I don't eat out. And to be fair, there are not that many options. Taal hasn't really exploded as a tourist town (yet) and most locals would rather cook at home or dine at one of those fast food chains. So when we were driving and spotted an inconspicuous signage that read "Cafe at the Ranch," I had to stop. We turned onto the dirt road next to the sign, which led to MGM Ranch. In the middle of it stands an old bahay-na-bato, the traditional dwelling of noble families during the Spanish era, which houses a restaurant. It looked like your typical ancestral house, which confused us a little bit. For a moment, we thought we made a mistake or maybe the cafe wasn't open for business anymore, so we had to ask somebody. Open it was! Lucky, lucky us.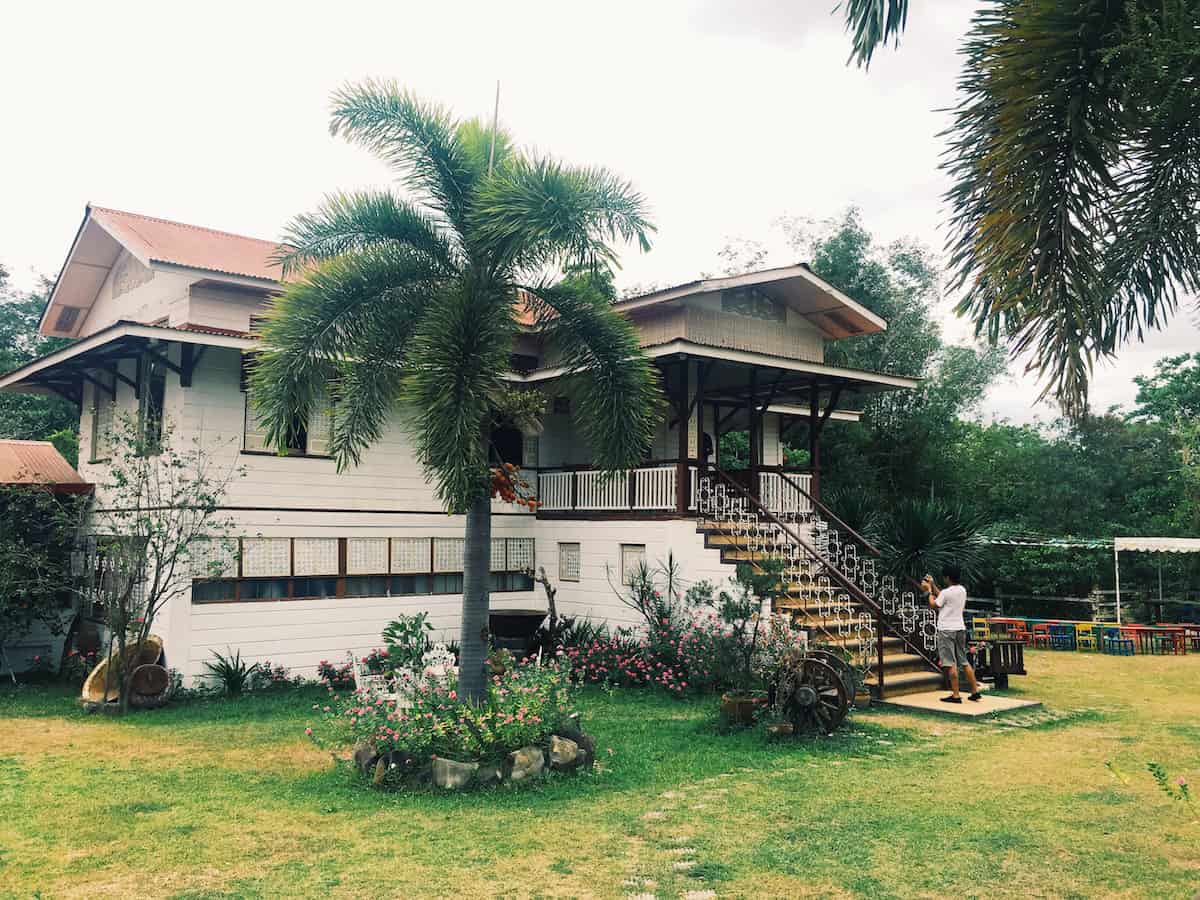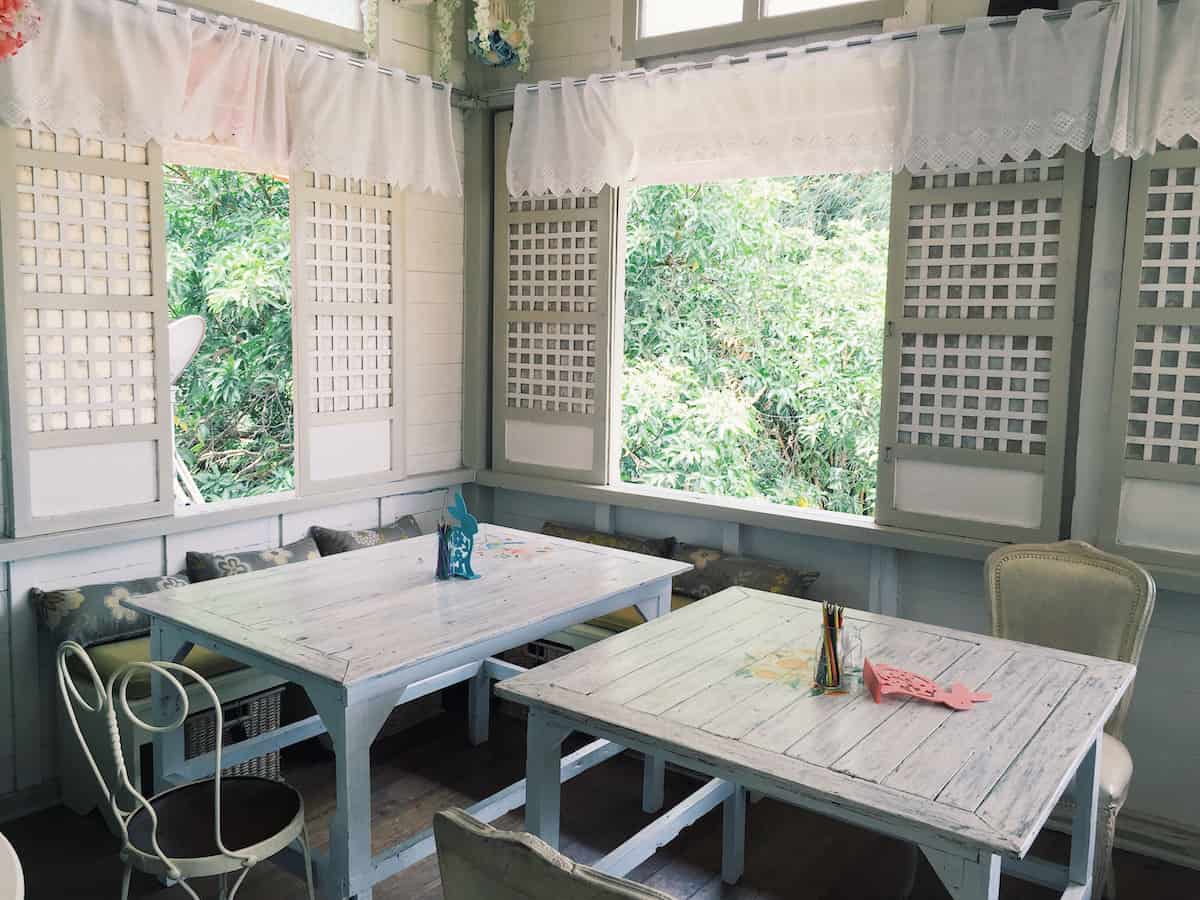 The staff welcomed us and ushered us to our table. Unlike its sister restaurant Casa Cecilia (also in Taal), their menu revealed a more Western selection of dishes, which includes pasta, baby back ribs, and crepes. There are local options too, but limited to the rice meals (breakfast). After placing our order, the waiter promptly warned us that it would take a while to serve our dishes since there was only one cook. Totally understandable.
Other than a couple, which were just about to leave, we were the only customers at the time. It was a dainty place with just four tables. The ambience was vintage but had some quirky accents. The chairs were those old rounded ones with wooden seats and metal backs, legs, and spindles. The tables were made of wood, too, but painted white and then boasting colorful calligraphy and vine drawings. There was a small bucket of colored pencils on each table, and an image of an Easter Bunny. (It was a week after Lent.) There were inspirational quotes written on the walls, too.
While waiting, we munched on Tutti Fruity Ice Candies (P50). It's weird that we had dessert first, I know. But it was a sunny, sunny day and the summer heat can be overpowering. Each serving consists of five pieces: sweet corn, chocnut, cantaloupe, etc.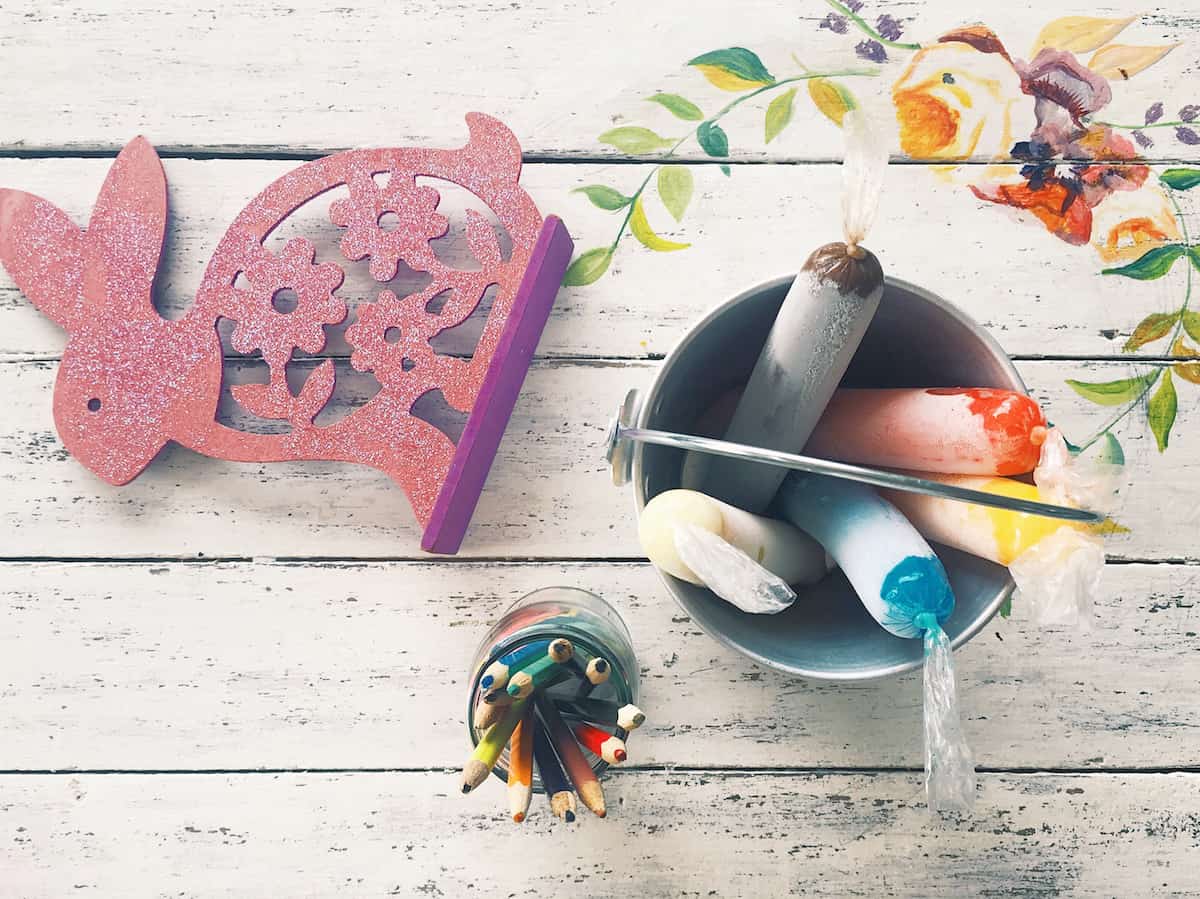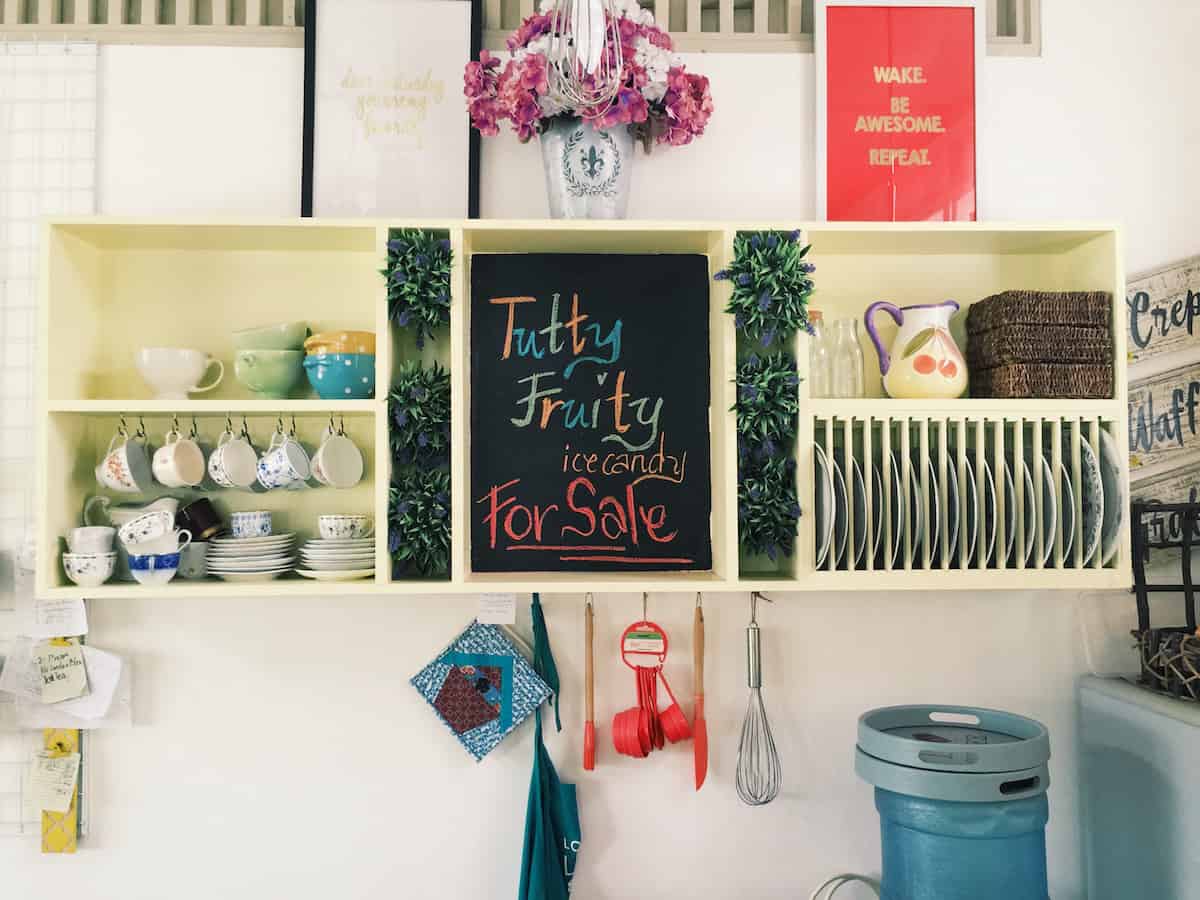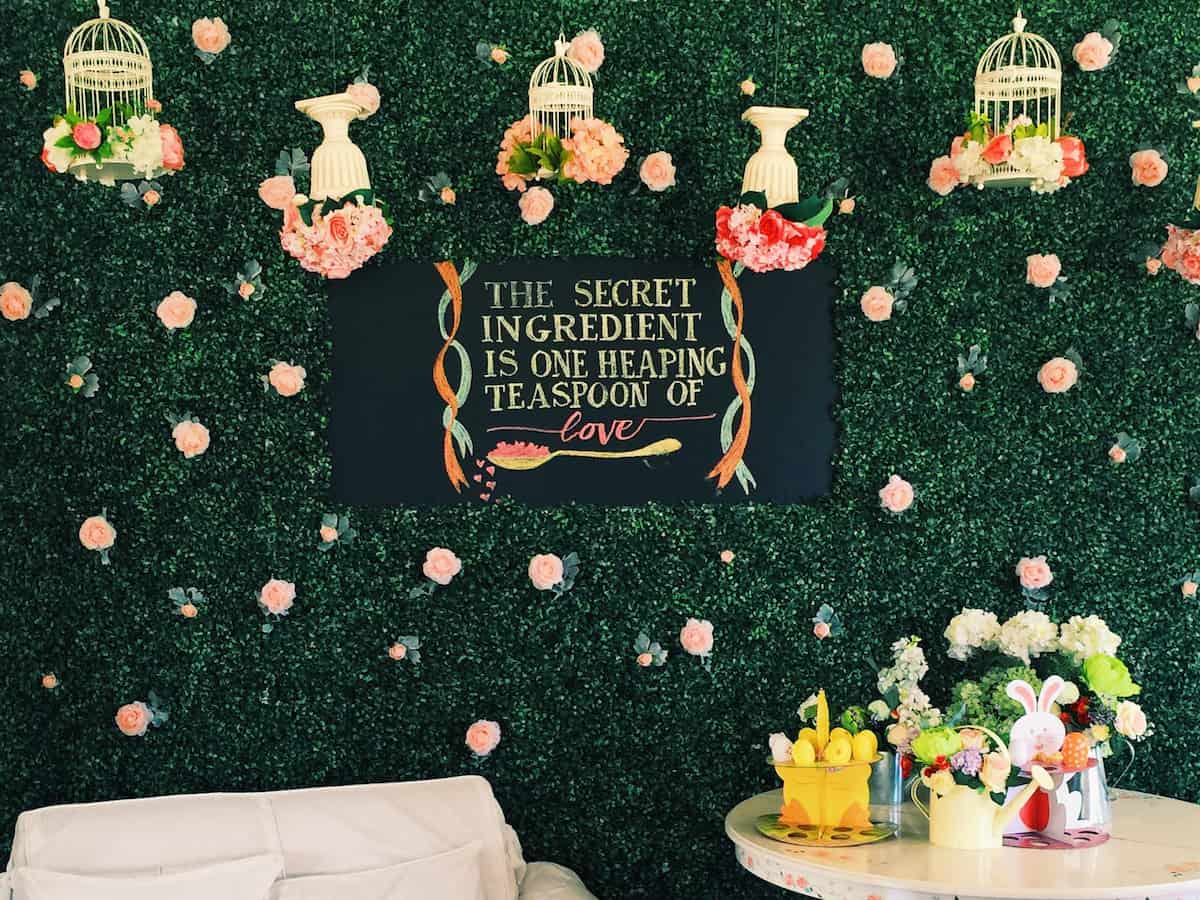 After 15 minutes, the soup — Chunky Crab Bisque — was served. The scent coming from the bowl when it was laid on the table was promising. And for its price, I delivered, too. It had just the right saltiness, although the crab flavor tasted artificial. Texture and visuals were a bit one-dimensional, but it tasted really good.
The pasta and rice meals were served ten more minutes later. We ordered rice meals — Ranch-style Fried Chicken, Jack Daniel's Baby Back Ribs, and Adobo sa Dilaw Flakes — all of which came with either turmeric rice or java rice on the side. The two-piece fried chicken was fabulous. It was crispy on the outside and juicy inside, and could give Jollibee Chickenjoy a run for its money. The only difference was that the breading was thinner, but did not take away from the overall taste.
The Jack Daniel's Baby Back Ribs was savory and smokey, and the sauce really had a strong kick. The unfortunately austere serving of meat was on the tough side, perhaps a little bit overcooked. I've had bigger and tastier half-slab at a much cheaper price. The adobo flakes was crispy but a bit greasy. The turmeric rice smelled and tasted wonderful. That's maybe because turmeric is one of my favorite spices in the world.
We also ordered a plate of pasta with sun-dried tomatoes and shrimps, which was delightful. The noodles were al dente, covered in a thin but flavorful sun-dried tomato sauce and topped with fresh, fresh shrimps and parmesan.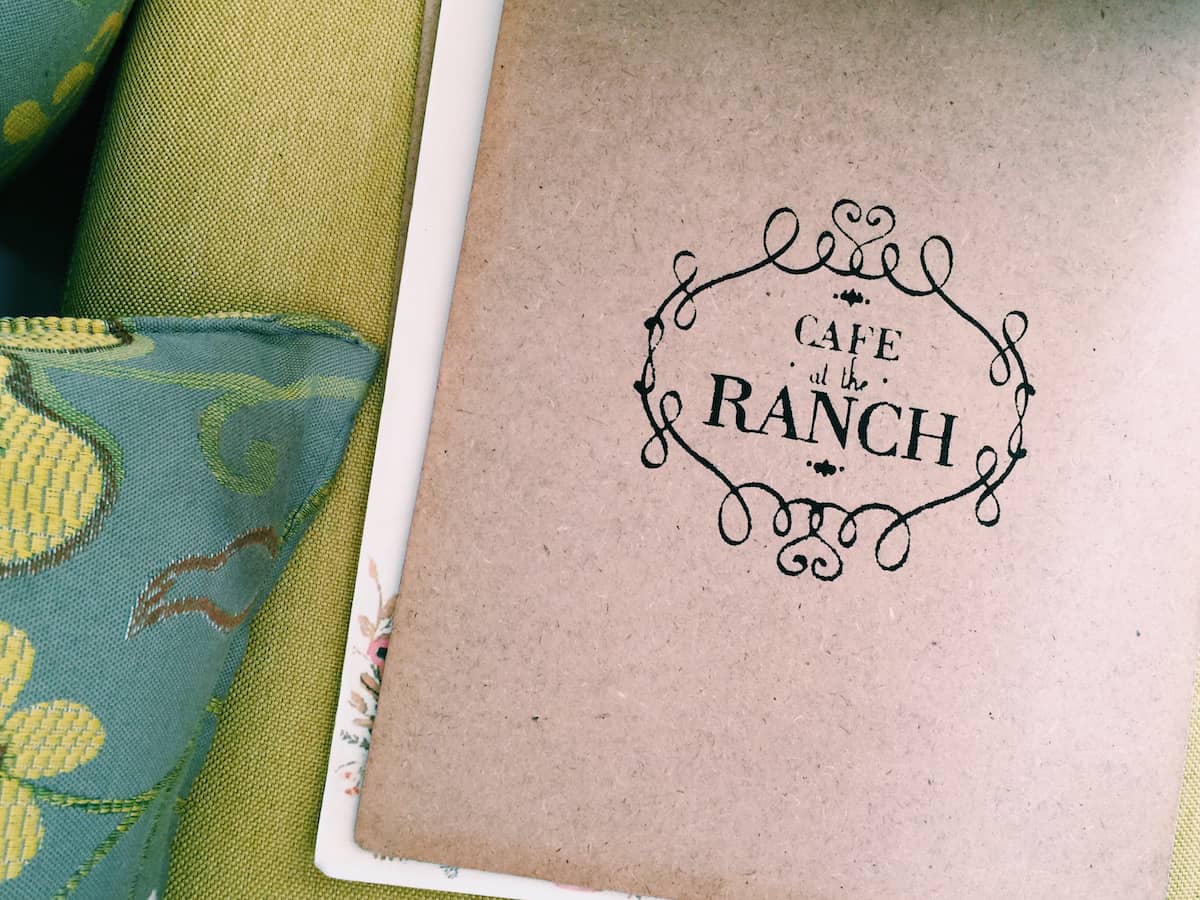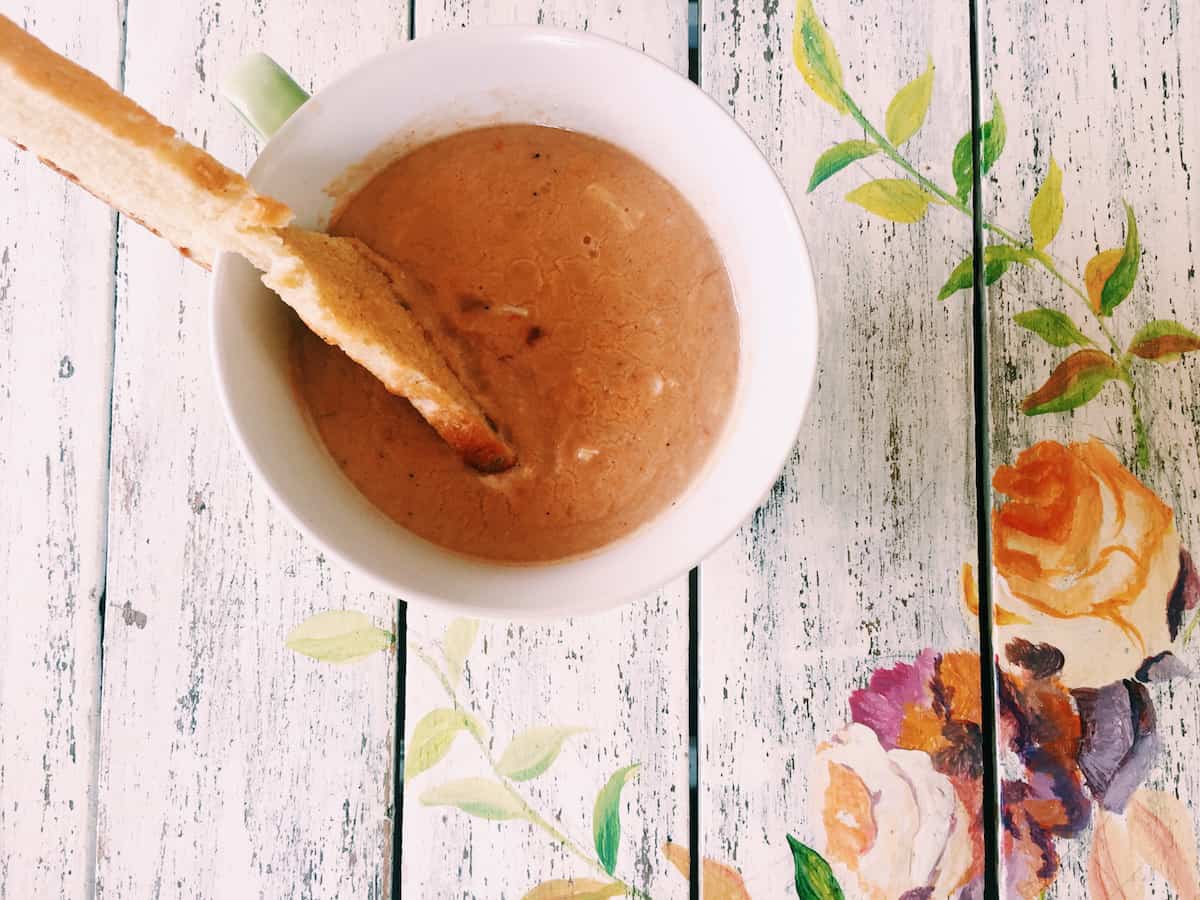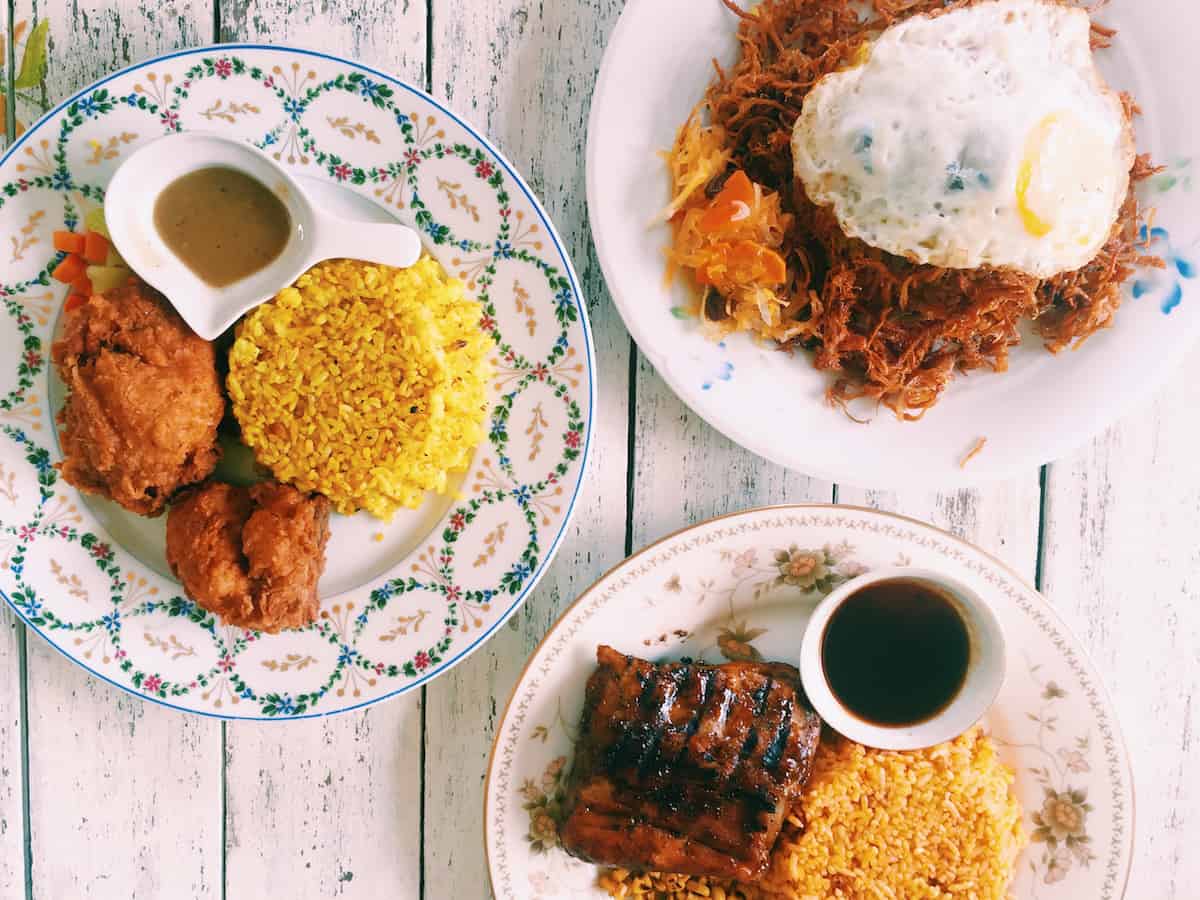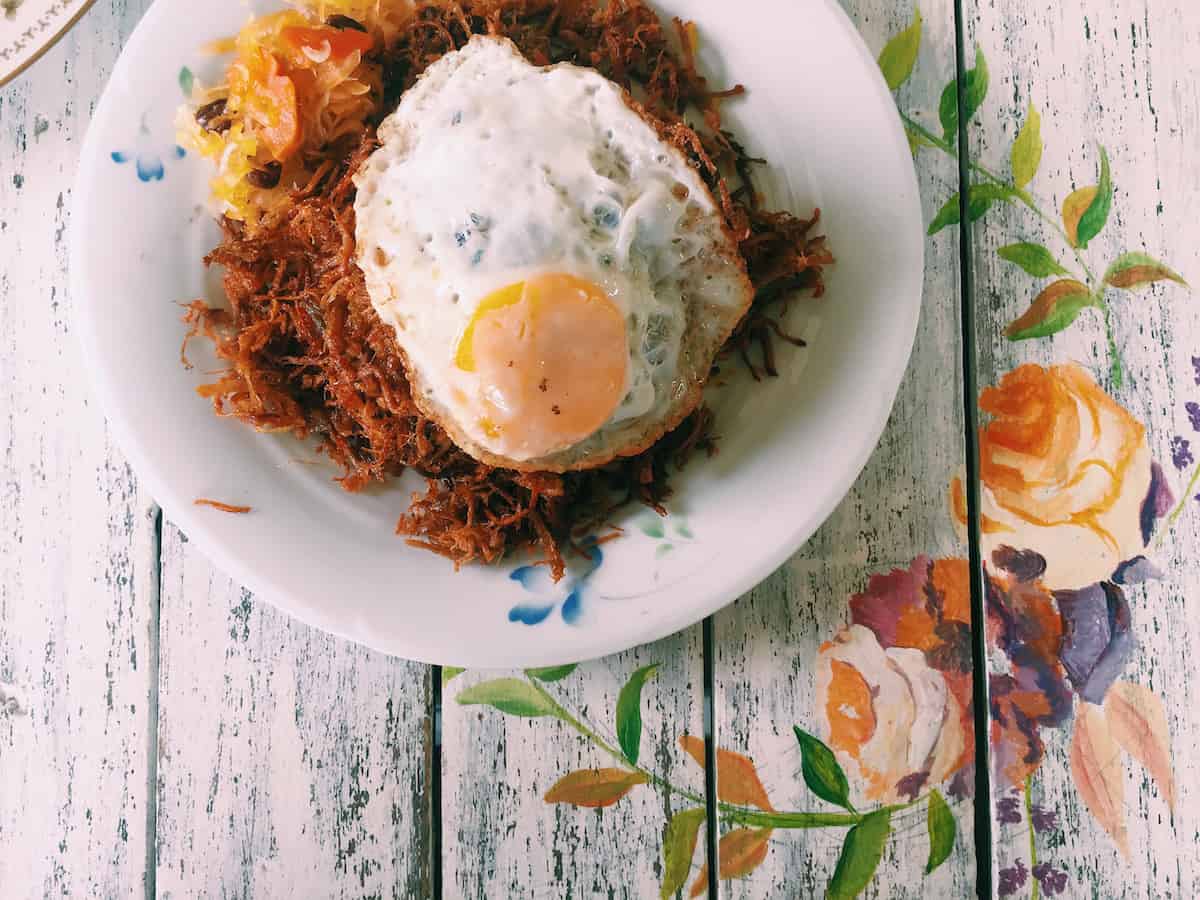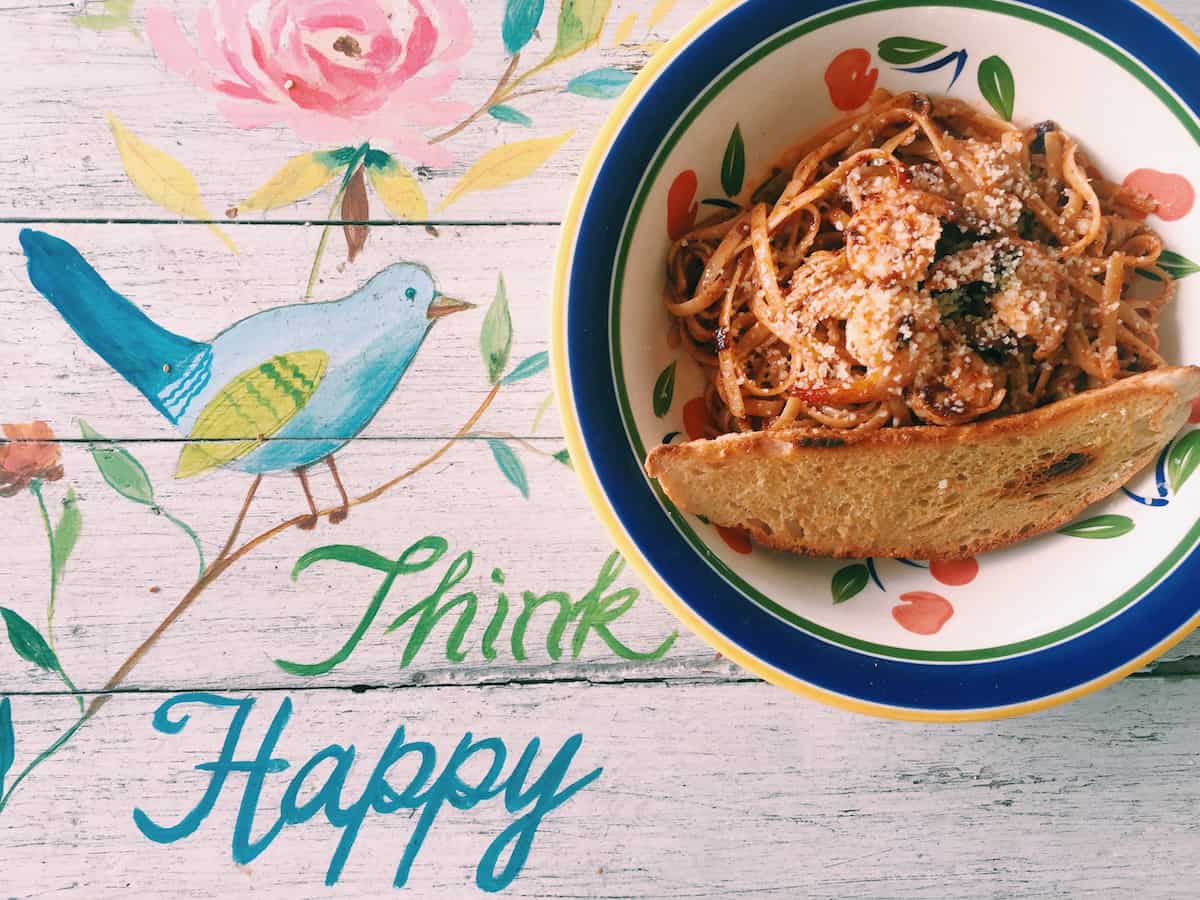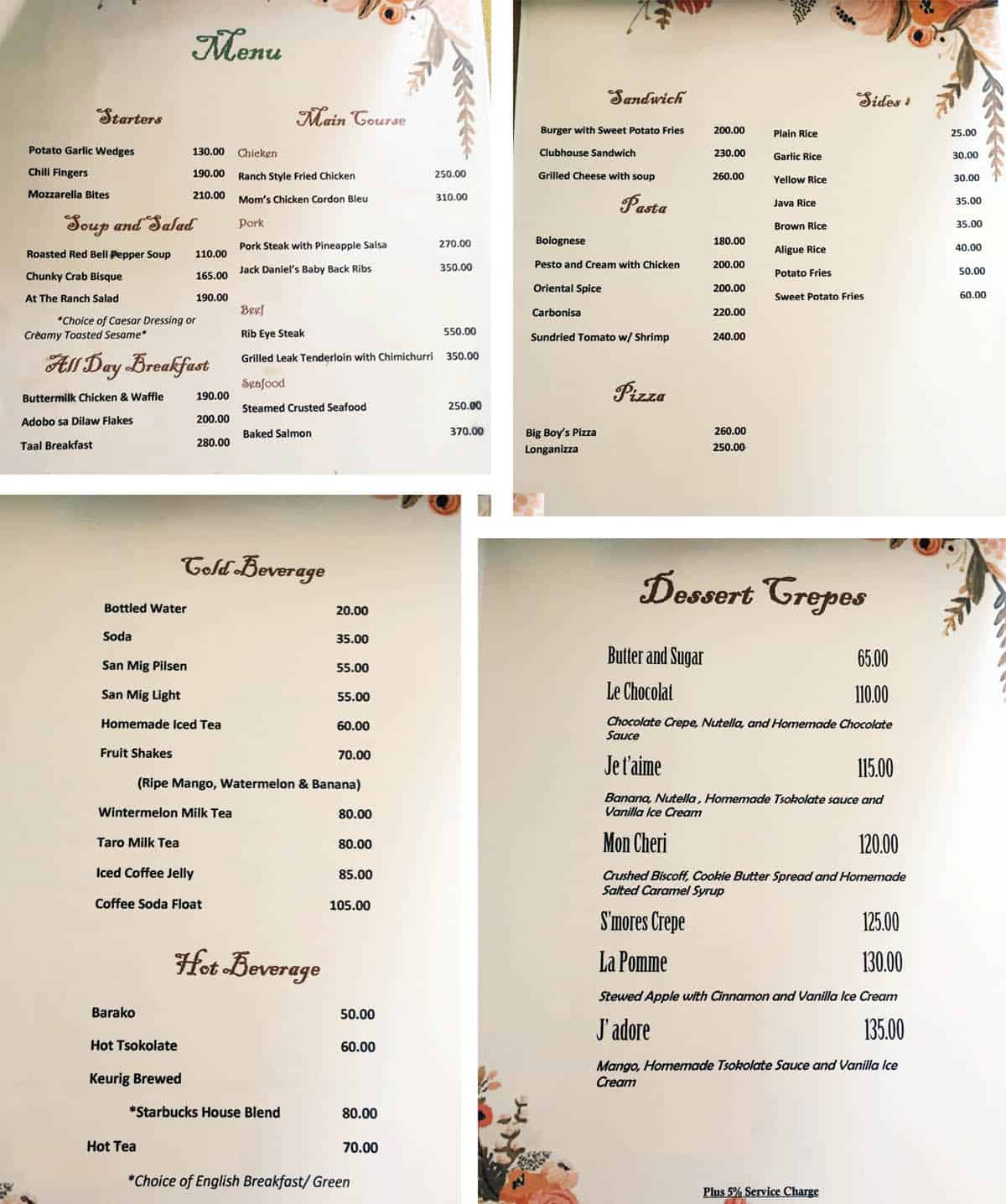 We also had a glass of home-made iced tea, which was way sweeter than I am used to. But I'm not complaining. That meant I could have more. All I did was ask for a glass of water and I now had two glasses of great-tasting iced tea.
Crepes are their signature dessert, but we loved most of what they served that there simply wasn't any room for dessert. Maybe next time.
Overall, Cafe at the Ranch was a hit-or-miss for me. But it is definitely something I would return to over and over again. Although there are a few letdowns, when it is good, it's really good. The atmosphere was also light, distinct, and full of character. It's one of those places that's great for a long catchup with friends (perhaps over lunch) or a romantic date. Most of all, there's no other like it in this side of Batangas.
Cafe at the Ranch
MGM Ranch and Farm,
Barangay Mahabang Ludlod Taal, Batangas

How to get to Cafe at the Ranch: If you're coming from Manila and taking public transportation, you may take a DLTB or JAM Bus bound for Lemery (P178, terminals are in Buendia, Pasay). Tell the conductor to drop you off at Flying V at the corner of the Taal-Batangas Road and Diversion Road. (Just say Flying V Diversion and the conductor knows exactly where it is.) Walk a little further and you'll find a small signage dangling next to a dirt road, which leads to the restaurant. It's just a short walk.

If coming from Taal Heritage Town, take a tricycle to the restaurant. They might not know where Cafe at the Ranch is so tell them MGM Farm in Mahabang Ludlod.

Where to stay in Taal: Taal Hotels