When the light began to dwindle, I rose from a curl and found a spot among the tourists that stood with their jaws dropped and breaths taken. The horizon was a giant magnet and we were but paperclips drawn to the edge of the rooftop, watching the clouds bare their silver linings and the sun go for a dive. The honey-colored sky became the perfect backdrop for the mighty Eiffel Tower that rises from a concrete maze. It was a glorious view that begs to be captured, so glorious every single one in the crowd whipped out their smartphones and cameras to take home a piece of the moment.
I was in a trance. I have always had an intense fascination with anything French. I tried to learn the French language, obsess with classic French cuisine, and hold Francois Truffaut – my Film god – on a pedestal. There I was, at the top of Tour Montparnasse, living a moment that for the longest time was just a flight of fancy.
It was my first Parisian sunset, my first time in France, my first night outside Asia. And that moment was the first in what felt like an endless succession of firsts over the next seven days. First, first, first. While there is thrill in embracing experiences novel to us and joy in being caught off-guard, Europe's poster city can also be quite overwhelming. Paris is confident, but she can be intimidating. Beautiful but flawed. Efficient but imperfect. Like many other foreign cities, she can be unforgiving to a lost and confused first-timer. Here are some tips to make your time in Paris as smooth as how you picture it in your dreams.
WHAT'S COVERED IN THIS GUIDE?
1. Don't try to do it all.
Paris has a lot — and I mean, A LOT — to offer. It has something for everyone and never lets up. Galleries and museums, churches and monuments, chateaus and gardens, restaurants and shops, whatever you're into, there is no shortage of places to visit and things to do.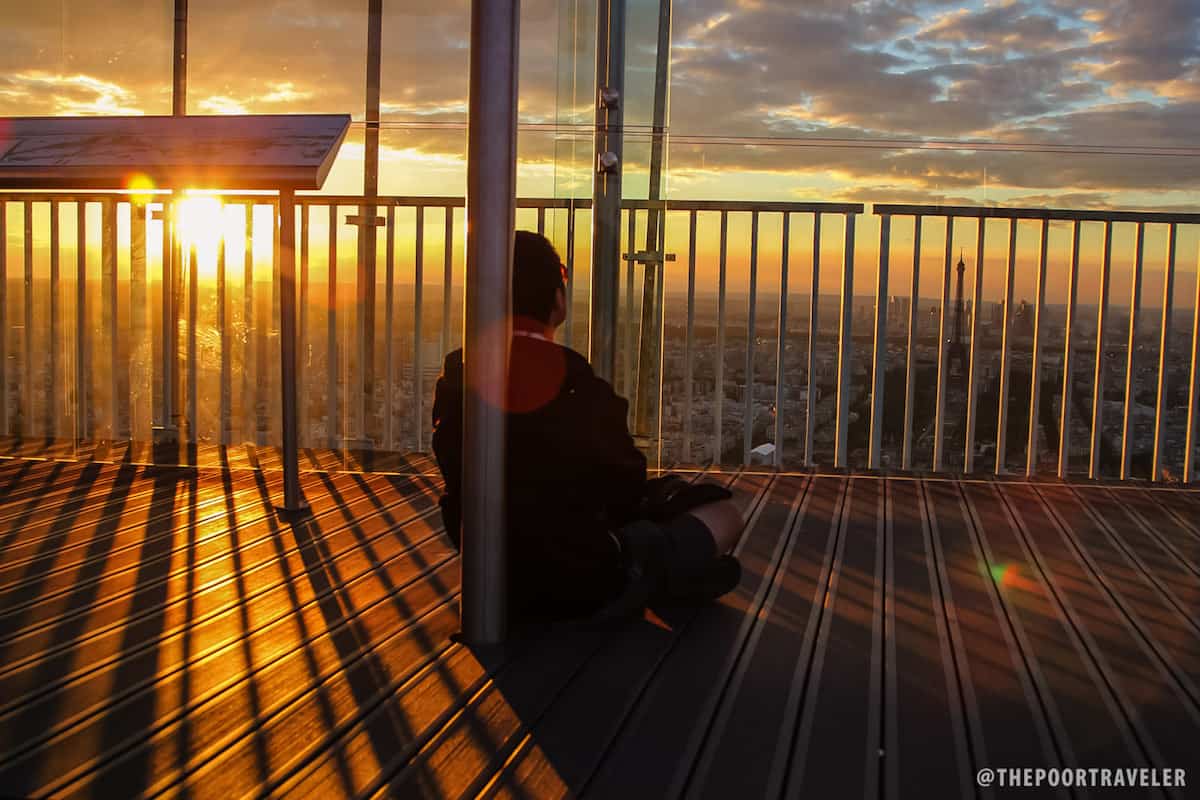 One of the pitfalls that first-time visitors usually find themselves in is trying to do it all. Paris is best enjoyed when it doesn't feel like you're in the season finale of the Amazing Race. Rushing takes away the fun, especially in a city littered with places that demands more of your time and full attention.
If you only have a week or two, try listing down everything — EVERYTHING — you wish to visit and squeeze them into your itinerary, and you'll soon realize how pointless an exercise it is. For example, the Louvre alone is too vast and rich that it can't possibly be explored thoroughly in a day. If you want to see all the timeless pieces and historic artifacts it houses, you're in for a long vacation. But that's exactly the point: no one is twisting your arm to go through that. Relax. Breathe. Take your time.
2. Treat time as currency.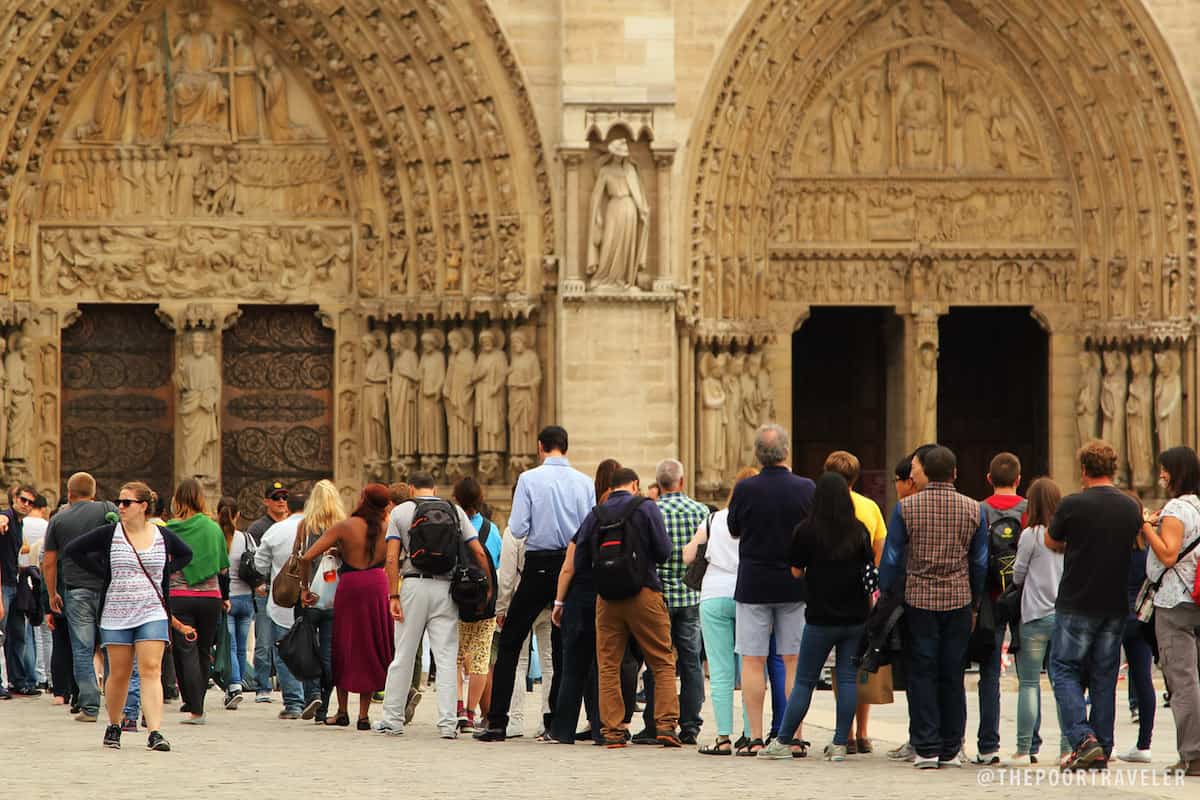 Many dream of falling in love in Paris, but when they finally set foot in in la ville de l'amour, they usually find themselves falling in line instead. Long queues snake from and around the city's most popular attractions including the Eiffel Tower and the Notre Dame Cathedral.
Seven million visitors ascend the Eiffel Tower each year. But if you're chasing a breathtaking view of the city, know that you'll not catch it from the tower. The best views of Paris are those with the tower in it. Don't burn up a good fraction of your time waiting for your turn. Tour Montparnasse, for example, has relatively tiny queues.
Many travelers plan their trips according to budget. But money isn't the only currency involved when we're out on the road. Time is just as valuable.
Yes, spontaneity is always a good thing, but if you have limited time at your disposal, a little bit of planning can make your trip a thousand times more enjoyable. Choose accommodations in a strategic location even when it weighs a bit heavier in the pocket. There is no point in staying in a cheap hotel in the outskirts of the city when you'll waste much of your time on the commute and some more dough on the fare.
It would also help to know that many restaurants open at noon for lunch, close at from two o'clock, and not back up until seven or eight for dinner. Others are open all day but service during off-peak hours may be slow. Likewise, take note of the sunrise and sunset times to maximize the daylight, especially if you want to spend most of your time outdoors.
3. Know your way around.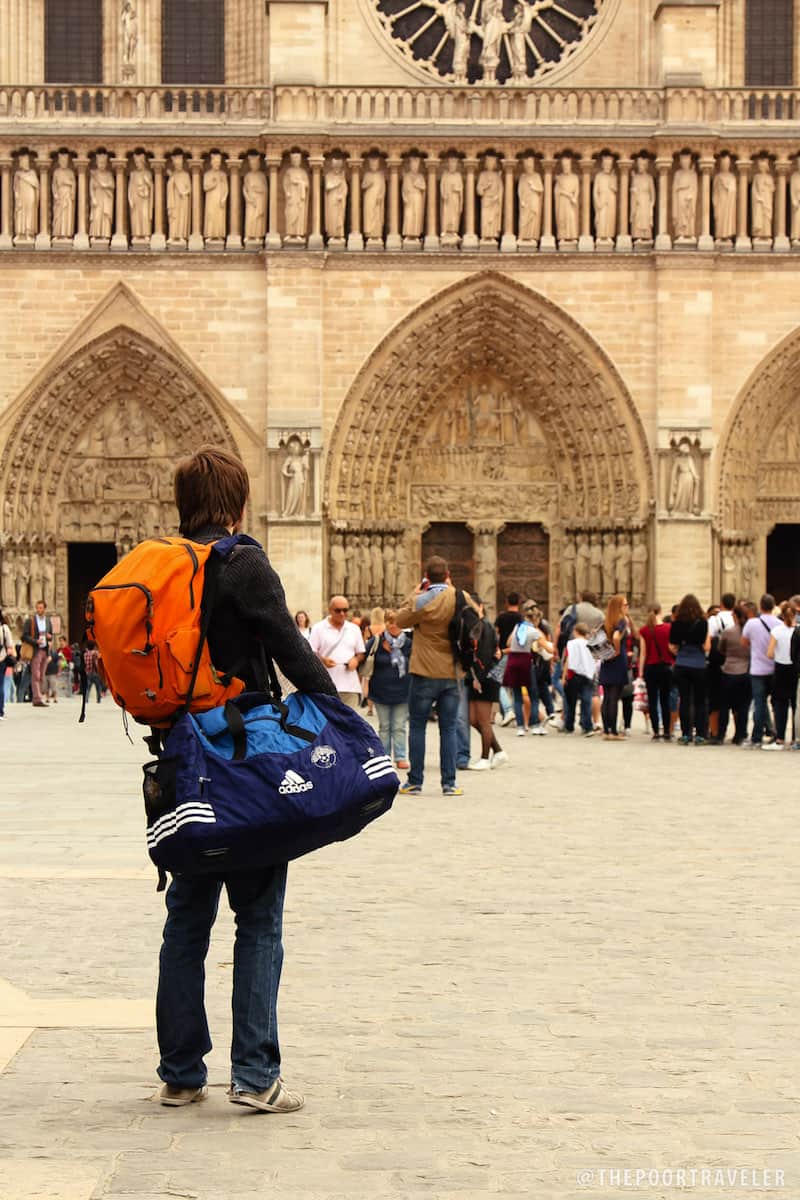 Getting lost can be fun. It opens doors to interesting adventures and surprising discoveries. But if time is not on your side, it pays to have an idea where you're going. Being a top tourist destination, Paris is well covered by online maps. All you need is a device with a good connection and you're good to go. There are also navigation apps available to guide you in your driving, walking, or commuting.
Many first-timers are forced to take a cab when they can't seem to find their way. However, most of the city's landmarks and attractions are connected by an expansive and reliable train system. Wherever you are, there's always a station near you. Make use of it. Taking a cab to go anywhere will drain your wallet.
4. Go on a side trip outside of the city.
If you're in search of something different, don't be afraid to venture out of the metropolis. While Versailles remains the crowd favorite, other towns and cities present equally compelling cases for a detour.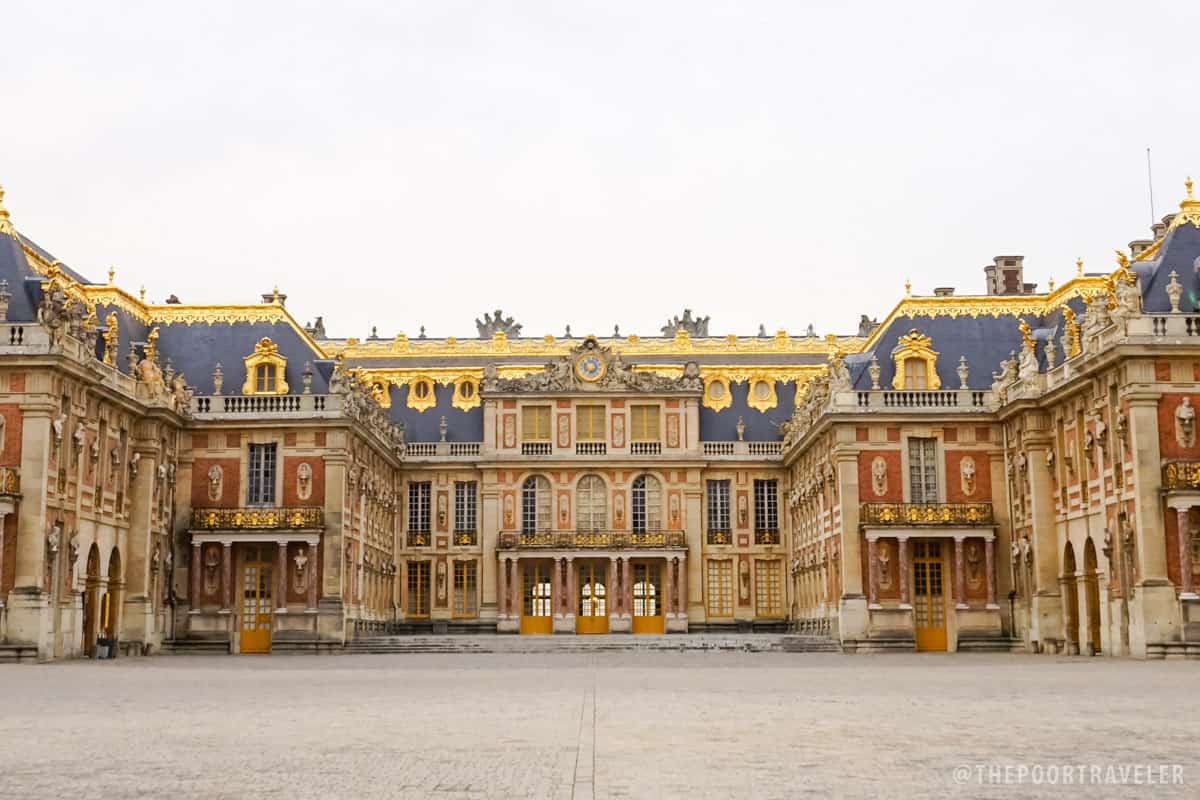 Mont Saint Michel, an island commune in Normandy, may be three and a half hours away but is absolutely worth the trip. Ask one of the millions who have visited since 1144, when the magnificent abbey that towers over its great halls and houses was built.
Also in Normandy is the quaint town of Rouen, an hour and a half north of the city. Brush up on history as you set foot on places where Joan of Arc was held and executed.
Provins, a medieval city an hour and a half southeast of Paris, is famous for its underground tunnels and roses. Don't miss a chance to sip a cup of rose-flavored hot chocolate after a visit to the Watchman's Tower.
5. Beware of scams.
On a separate trip, a friend was distracted by a rowdy group of women in school uniform who boarded the metro. As she was amused by them, little did she know that another was fishing her wallet out of her bag. Another friend was approached by someone asking for a donation. After signing a registration sheet, he realized his phone, which was just on the table seconds ago, was gone. I'd be lying if I said these first-hand stories from people close to me made me feel uneasy about traveling to Paris for the first time, let alone on my own.
Paris is a great city, no doubt. But like most great cities, it has its share of people taking advantage of our being new and naïve. Distractions are scattered all over the city. Something beautiful here, something curious there. All it takes, however, is being mindful of your belongings and your surroundings and you should be fine.
6. Stay positive.
"No rude waiters? That's a shock," said Josephine, a French friend who invited me to dinner on my fourth night in town. After a hearty home-cooked meal, she asked me how many rude waiters I had encountered. The answer was zero.
Parisians are notorious for being glum and rude to tourists. Josephine isn't the only Parisian friend who warned me about it. "It's the capital of depression," they say. But to my surprise, locals had been nothing but pleasant to me. Every waiter who served me was friendly. Every bystander I asked for directions was accommodating. Every staff member was happy to help. That's not to say that it is a fairytale land where unicorns are born. The point is, if you let your preconceived notions take over your attitude toward your trip, you might as well stay at home.
Learn a little French. Greet them in their native tongue when you approach them. Be respectful. Show them you appreciate their home. Smile. It's a beautiful city, and there's so much to be happy about.
Your first time in Paris is only going to be as smooth and joyful as you want it to be. A bit of preparation before the trip can mean dodging a lot of regret during and after. As early as now, decide that it is going to be great, that the city is going to be lovely, and that you are going to have the best time of your life. The thing about first times is, you only get to experiences them once. Make yours one to remember.

2️⃣0️⃣1️⃣6️⃣•4️⃣•8️⃣