Last updated: 2020 • 2 • 27
Here's a list of BEACHES NEAR MANILA that are not as crowded as other destinations. That said, if you're visiting in summer, expect to still share these sites with many other tourists. During peak season, almost every destination is packed especially on weekends.
Almost every decade, a new destination rattles the world of Manila-based beach chasers. In the 1950s, Matabungkay was put on the tourist map after two German travelers "rediscovered" it. In the 1970s, all roads led to Puerto Galera after UNESCO declared it a protected area. In the late 2000s, the hype was all about Anawangin, reborn 20 years after the catastrophic eruption of Mt. Pinatubo.
The search for the nearest it beach paradise doesn't stop. We always need a go-to destination where we could forget about the constant jolts of the city — traffic, noise, air pollution. Who could blame us, really? The more people Metro Manila takes under her wing, the more we want to escape her claws. We love Manila, yes, but when it comes to beaches — let's face it — she will break your heart (and poison you, if you swallowed enough). Sometimes, all we want to do is run away from her and have an affair. With nature, that is.
But where do we go now? The things we have loathed about the city have snuck their way out to the countryside. Matabungkay, trash problems. Puerto Galera's White Beach, overdevelopment. And Anawangin, ah, some boatmen in Pundaquit now call it Divisoria for a reason. We've expanded our search to a couple of hours further to include outlying islands. Some of them are a bit difficult to reach and requires multiple transfers. A few of them can still be a bit swarmed during summer weekends, but they're not as insanely crowded as the popular ones.
If you're always on the lookout for a beach destination that will make you feel like you actually left the city, here are 10 suggestions.
WHAT'S COVERED IN THIS GUIDE?
Silanguin Cove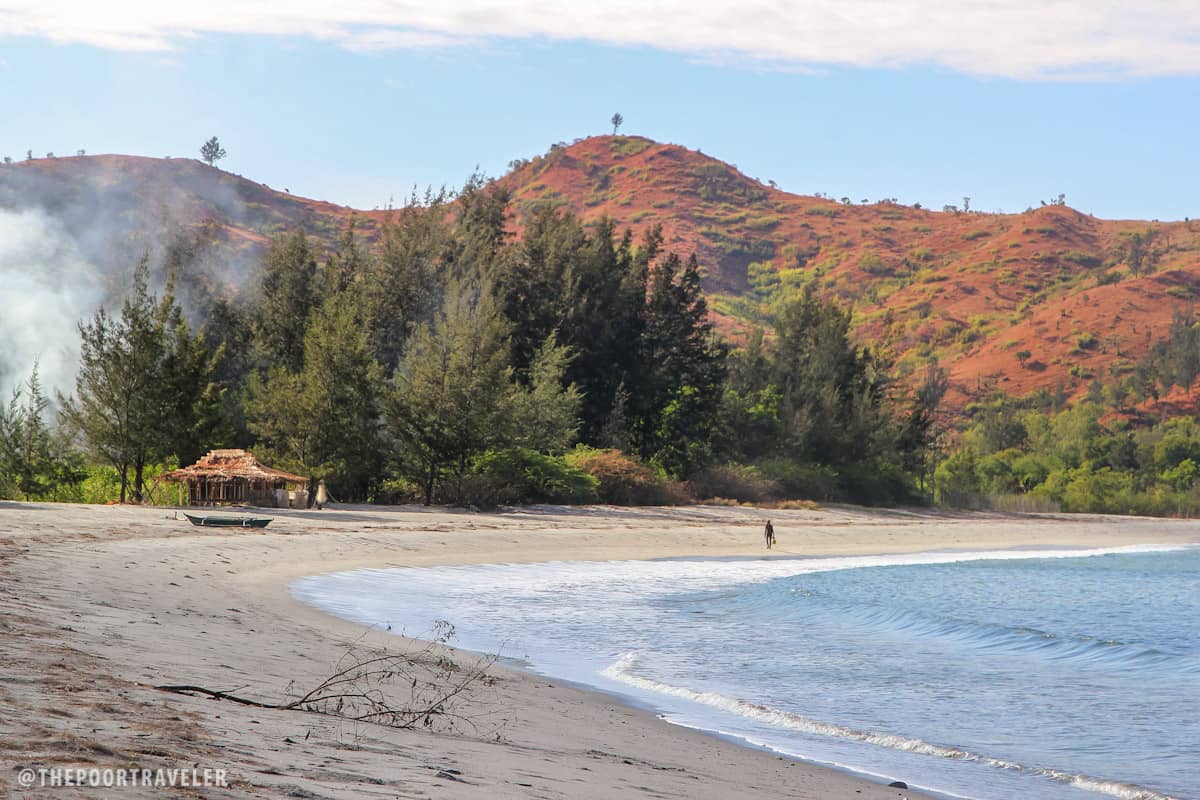 Location: San Antonio, Zambales
Silanguin is the least crowded of all the newly rediscovered beaches of San Antonio; thanks to its remoteness.
Be warned: the sand here isn't white, not even off-white. It is light gray, at best. But don't judge a beach by its color. Unlike the other coves, the water here is much shallower and less violent, making it more ideal for swimming (soul searching, if you're into that thing). The reddish soil of the surrounding mountains combined with the bright greenery also makes for the best view in San Antonio.
If you have more time: Go fishing! The waters of Zambales are so rich that fishing tours are starting to make waves. Ask your boatman about it before the trip.
How to get here: From Pundaquit, boats (good for 4 pax) can be rented for P2500. Travel time: 5-6 hours. Alternatively, you can also get here by boat from Subic, but entails a longer travel time.
More info: Anawangin and Nagsasa Travel Guide.
Where to Stay: Zambales Hotels
---
Talisayen Cove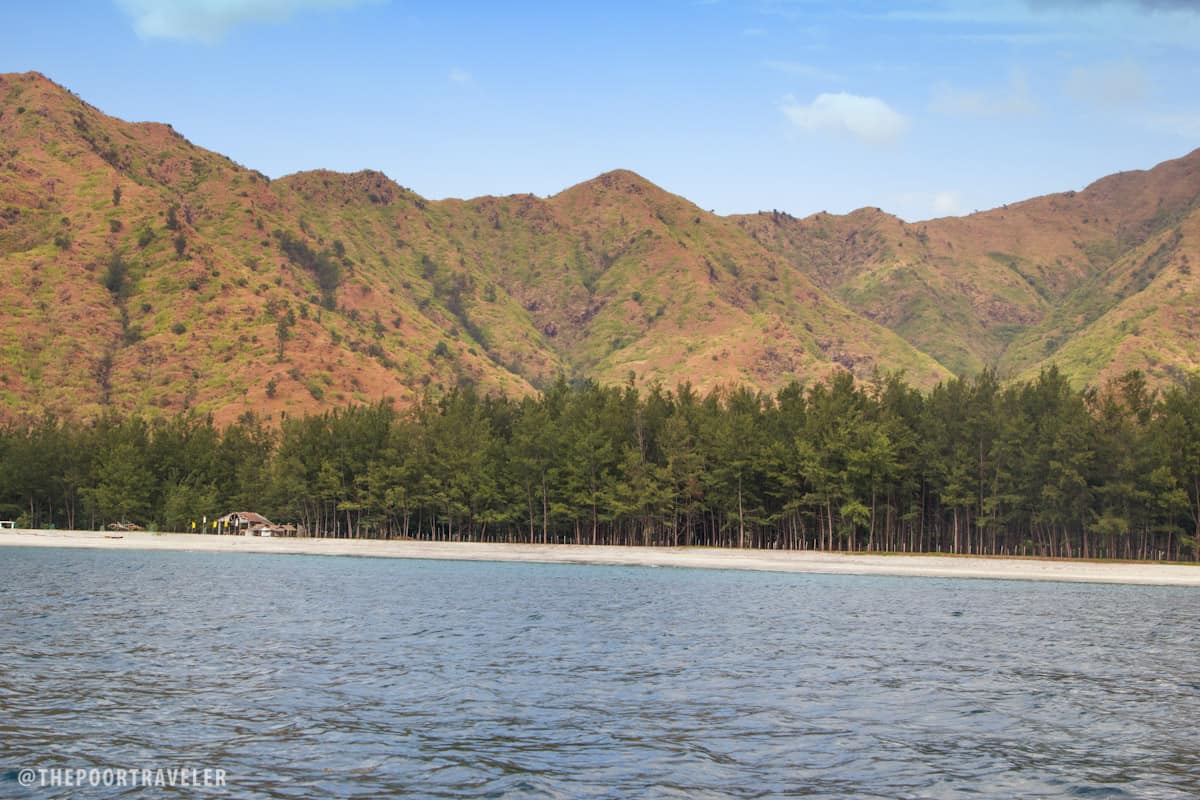 Location: San Antonio, Zambales
Of all the ashen coves patching the coastline of Zambales, Talisayen is the quietest. It's like that one guy back in high school who sat at the very back of the class, not saying a word unless asked. Often overlooked because he wasn't as popular as his seatmates.
How to get here: From Pundaquit, boats (good for 4 pax) can be rented for P1500. Alternatively, you can also get here by boat from Subic, but entails a longer travel time.
More info: Anawangin and Nagsasa Travel Guide.
Where to Stay: Zambales Hotels
---
South Beach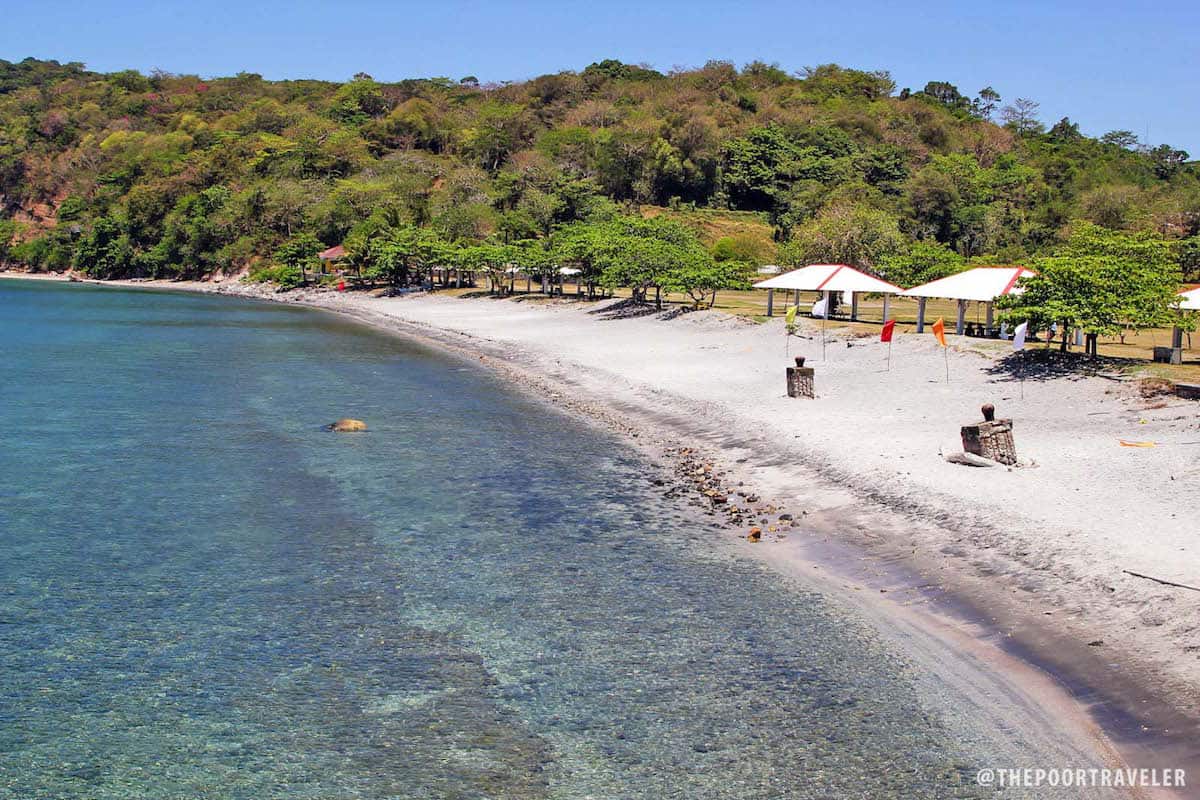 Location: Corregidor Island
Corregidor isn't all about barracks and batteries. It also hides a short, quiet beach that most Manila residents know nothing about. The South Bank Beach isn't littered with fine, white sand, but it is good enough for a relaxing getaway. Scattered around are what they call "bloodstones," medium-size pebbles tainted with a red material that looks like blood spatters. There are also a lot of activities that can be enjoyed here, the most popular of which is kayaking.
How to get here: Book a tour with Sun Cruises (Rates: around P2500 per person). Email them at corregidortours@suncruises.com.ph. The ferry terminal is at One Esplanade (near SM Mall of Asia) in Pasay City.
Where to Stay: Corregidor Inn
---
---
Mariveles and Bagac Beaches
Location: Bataan
Bataan's jagged coastline cradles a number of short coves. The municipalities of Bagac and Mariveles, in particular, are starting to rise as tourist destinations. If you're expecting sand with Boracay-like qualities, you'll be disappointed. Most beaches range from beige to light gray, but are nevertheless picturesque.
If you have more time: Drop by Las Casas De Filipinas De Acuzar Heritage Resort, a sprawling complex that features 27 Spanish-era heritage houses known as bahay-na-bato.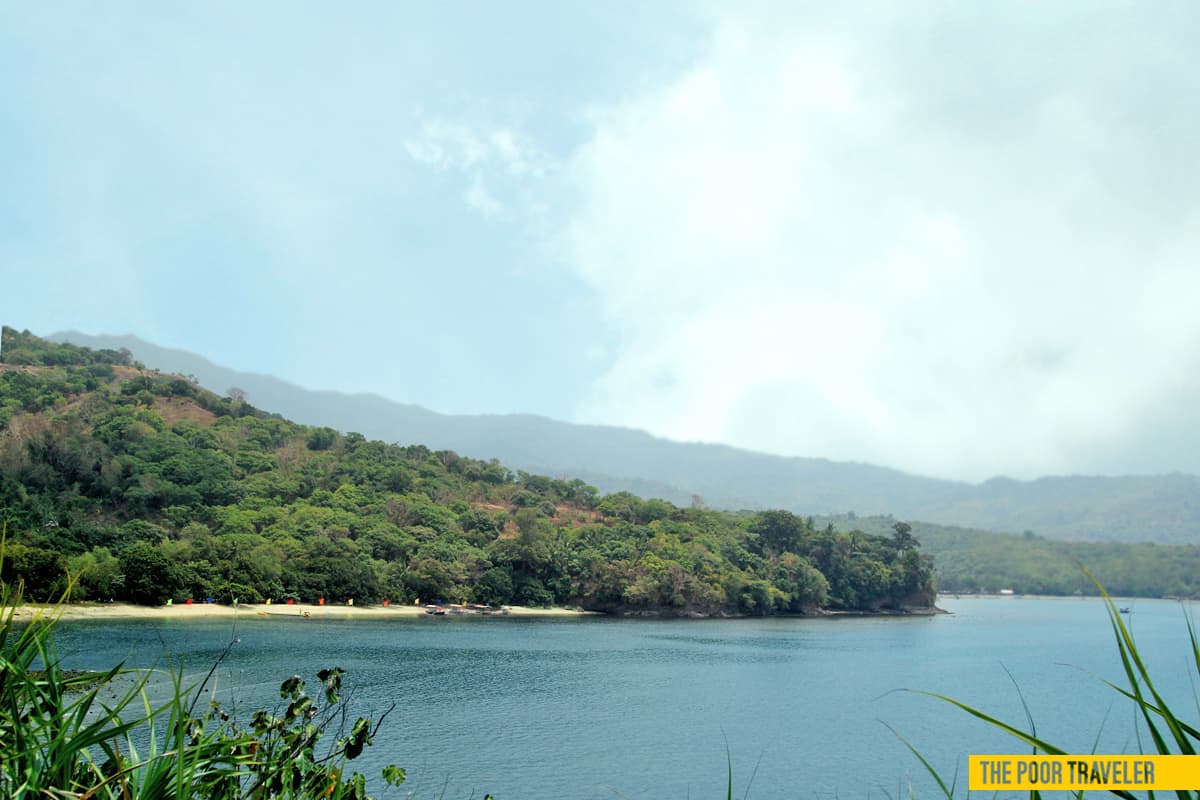 How to get here: From Cubao, take a bus (Fare: P200-250, Travel time: 2-2.5 hours) to Balanga, Bataan . Bataan Transit & Genesis Transport have daily trips that leave hourly. At the Bataan Transport Terminal, transfer to a bus bound for Bagac (Fare: P40-50, Travel time: 45-60 mins). Alternatively, you can take a ferry from Mall of Asia straight to Bataan.
Where to stay: Bataan Hotels and Resorts
---
Cagbalete Island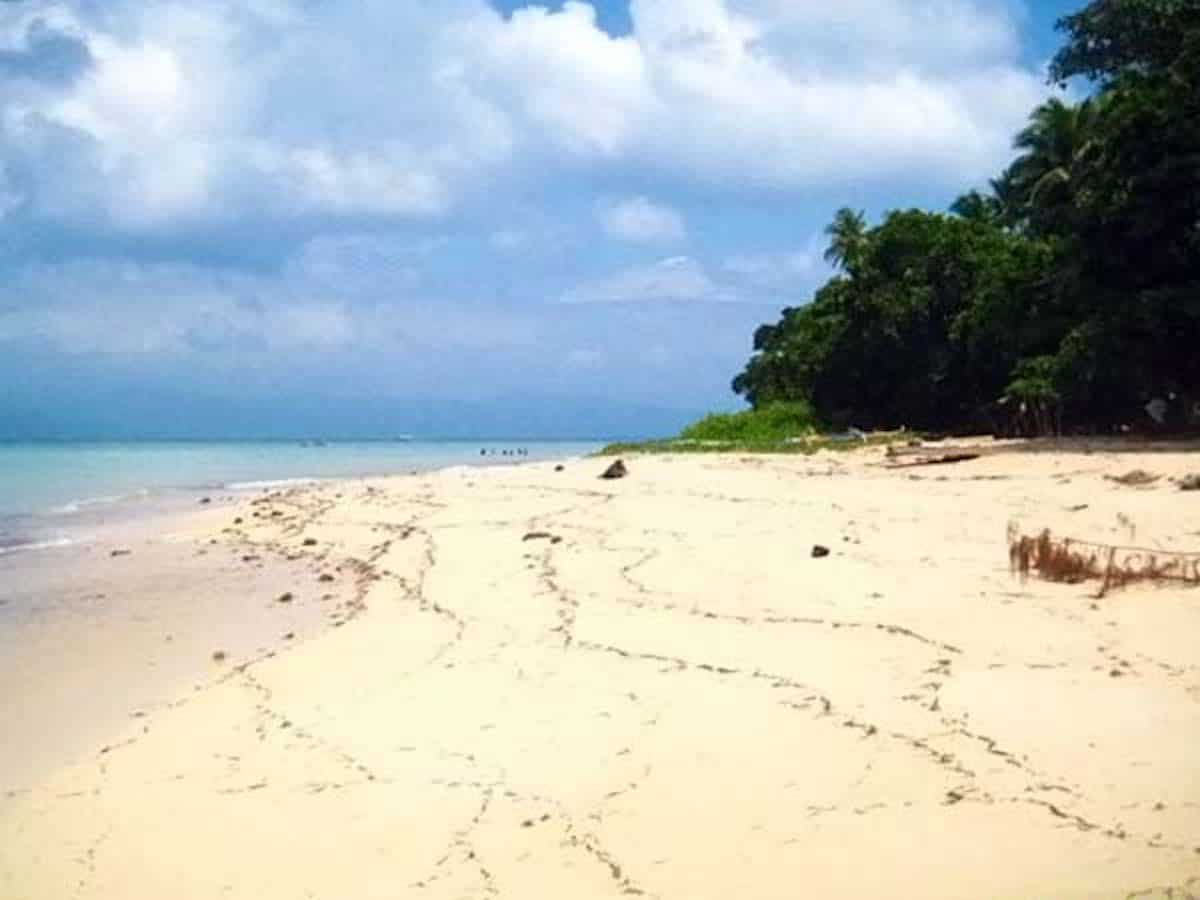 Location: Mauban, Quezon
Photos of Cagbalete highlights its wide bed of sand that the low tide exposes. Dotting Lamon Bay, which fronts the Pacific Ocean, its remoteness is primarily the reason for its quietness. But more and more people are starting to discover it.
How to get here: There are Jac Liner buses in Cubao and Buendia that go straight to Mauban at 5am and 12noon (Fare: around P300. Travel time: 5 hours). However, that would be a waste of daylight. What we suggest is to get on a bus for Lucena instead at a much earlier time like 2am (Fare: P200. Travel time: 4 hours.) Alight at Lucena Grand Terminal and transfer to a bus for Mauban (Fare: P100. Travel time: 1.5 hours). Once in Mauban, book a boat ride at Mauban Tourism Office (Fare: P50, Environmental Fee: P50) and then take a tricycle to Mauban Port. At the port, hop onto a boat bound for Cagbalete Island (Travel time: 1 hour.)
Photo by: Andre Montejo
---
Tambobong Beach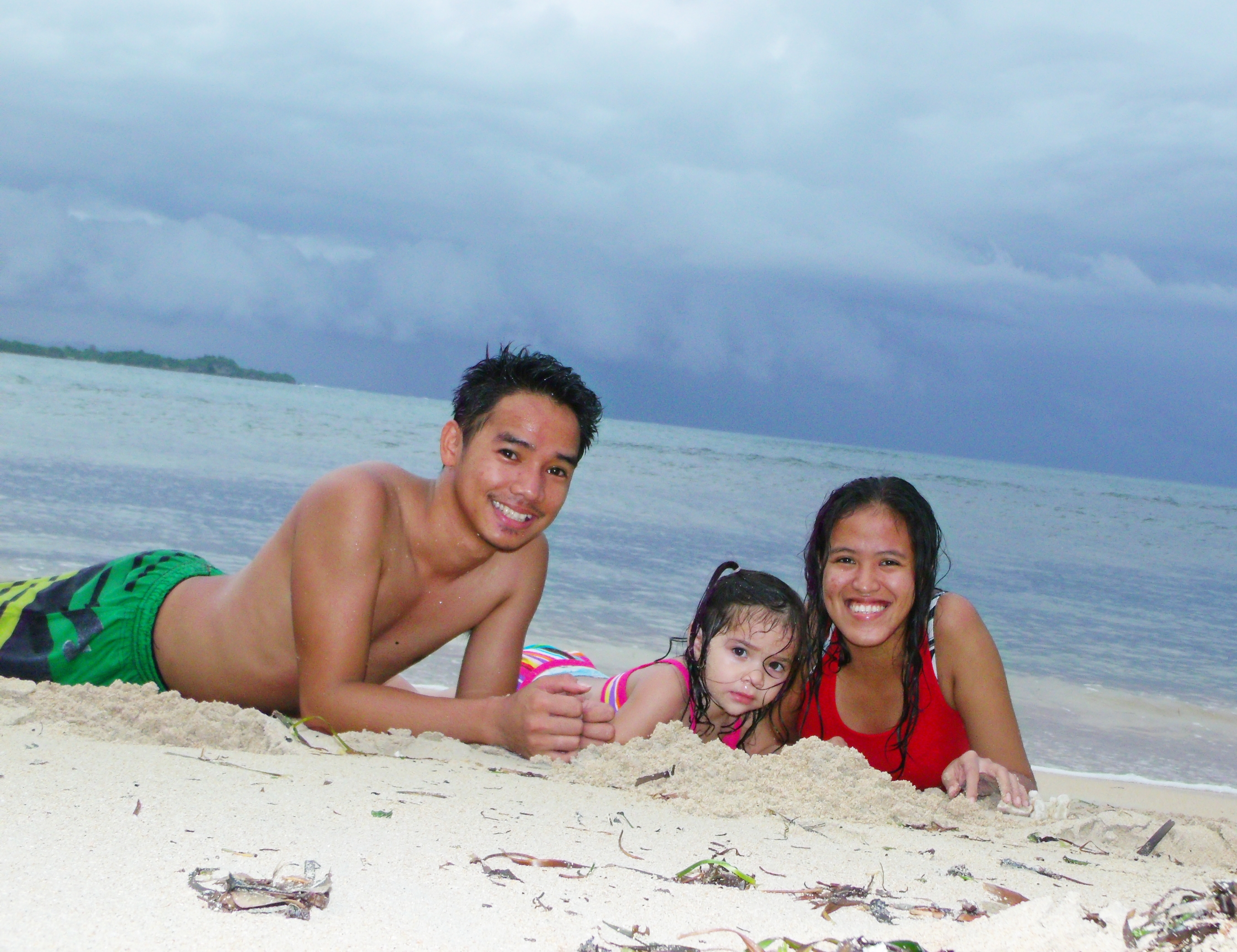 Location: Dasol, Pangasinan
Most famous for the Hundred Islands, Pangasinan has always been on every beachgoer's radar. But while most are Alaminos-bound, try checking out the town of Dasol, which keeps a few glistening strips of sugary sand. One of them is Tambobong Beach, which remains almost untouched.
How to get there: From Manila get on an Alaminos-bound Victory Liner or Five-Star bus. In Alaminos, take a jeepney to Burgos and ask the driver to drop you off to the Burgos Market. Tambobong is just a tricycle ride away from here.
More info: Tambobong Beach by Senyorita
Where to stay: There are nearby resorts like R Paradise Beach Resort as recommended by Senyorita. But most visit Tambobong on a daytrip and spend the night elsewhere. To see rates of other hotels and resorts in Pangasinan, check this out: Pangasinan Hotels
Photo by: Micaela Rodriguez
---
Verde Island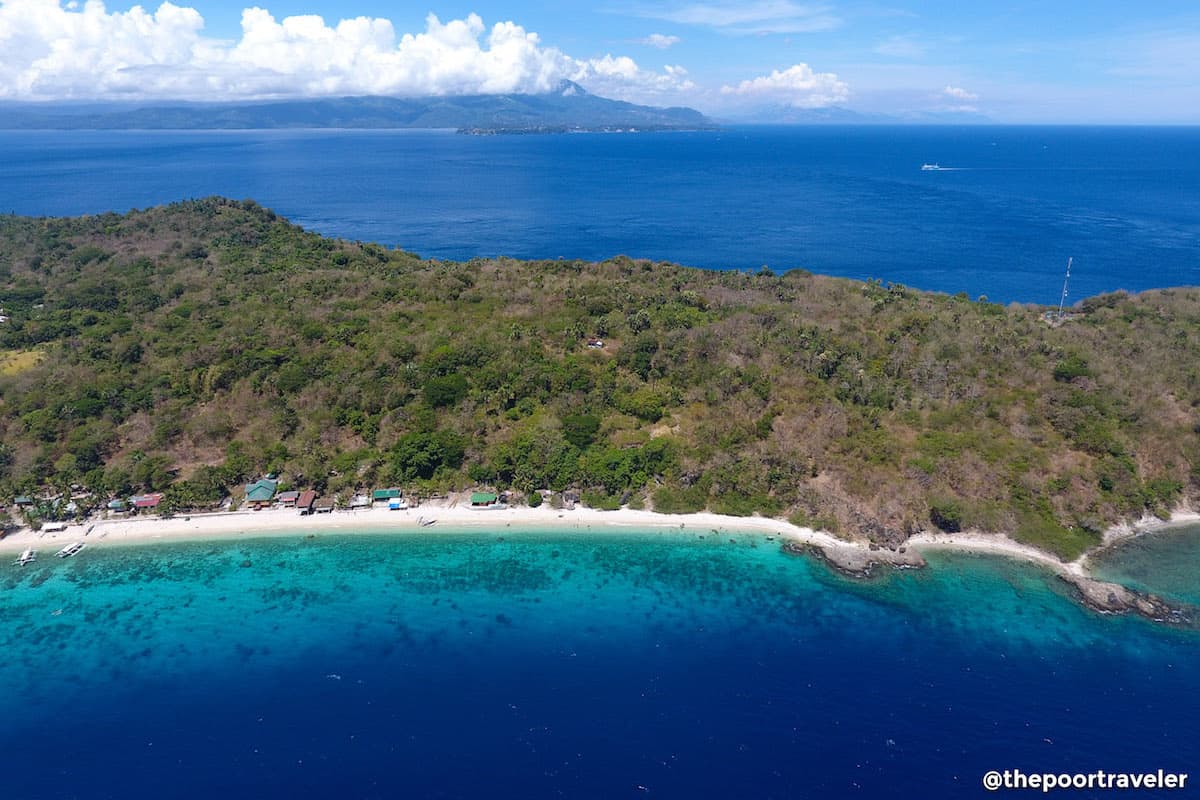 Verde Island is part of Batangas City, but it is in no way as commercialized as the rest. Situated 45 minutes off the mainland, it cradles a number of beach attractions that are almost untouched including Mahabang Buhangin and Cueva Sitio.
The island also sits in the middle of Verde Island Passage, which is described by a 2007 Smithsonian Institute study as the "center of the center" of the world's marine biodiversity citing the high concentration of marine species.
Where to stay: If you don't want to stay overnight, you may stay in a hotel in Batangas City.
More info: Isla Verde Travel Guide
---
Sepoc Beach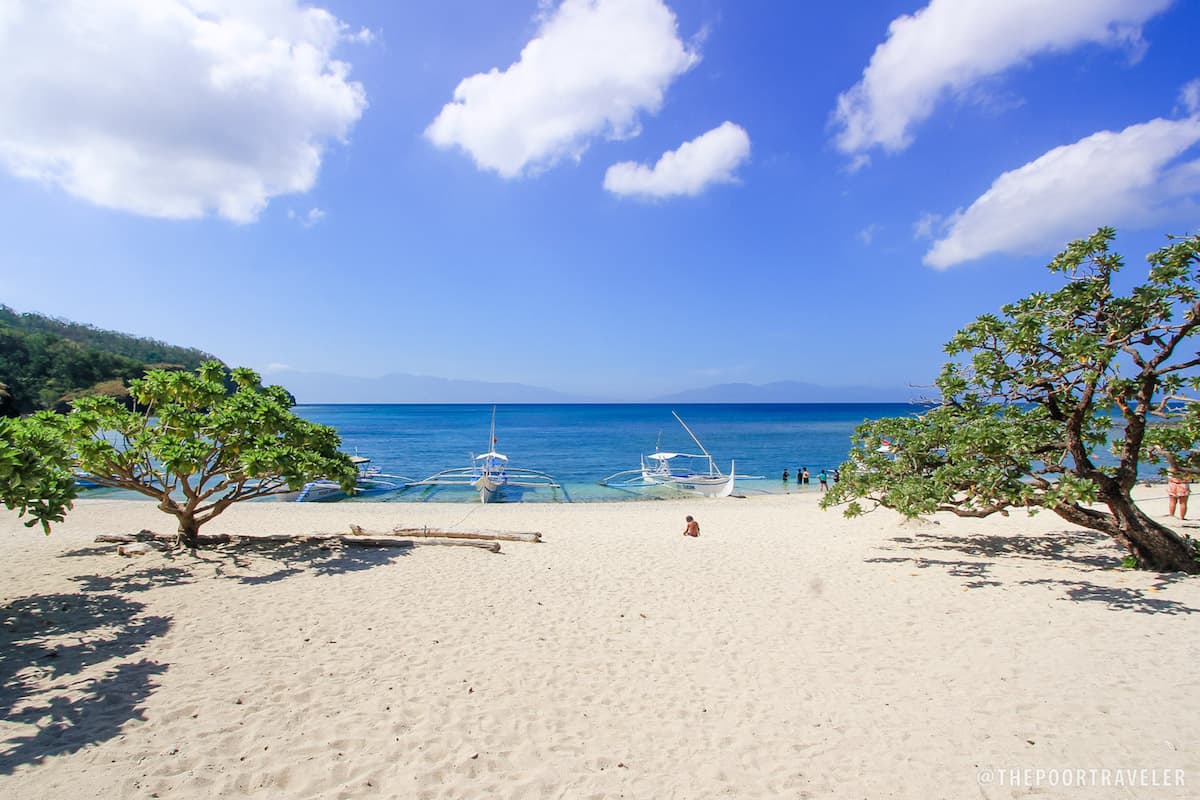 Location: Tingloy, Batangas
The only island municipality in Batangas, Tingloy holds a secret — the pristine, sparkling type. Its fish-shaped main island called Maricaban appears to be hopping from Balayan to Batangas Bay. Masasa Beach used to be its best-kept secret, but as soon as the secret was out, tourists came flooding in. Sepoc Beach on the western tip of the island provides a great alternative. It's private so you can expect this to be uncrowded for a long time.
If you have more time: Make a stop at Sombrero Island.
How to get there: Ride a bus bound for Batangas City Grand Terminal (around P165). Then take a jeepney to Anilao (P40) and then tricycle to Eagle Point Resort (P350). From here, rent a boat to Sepoc Island (P2464 for up to 8 pax).
Check rates here: Anilao Resorts
More info: Sepoc Island Travel Guide
---
Cape Santiago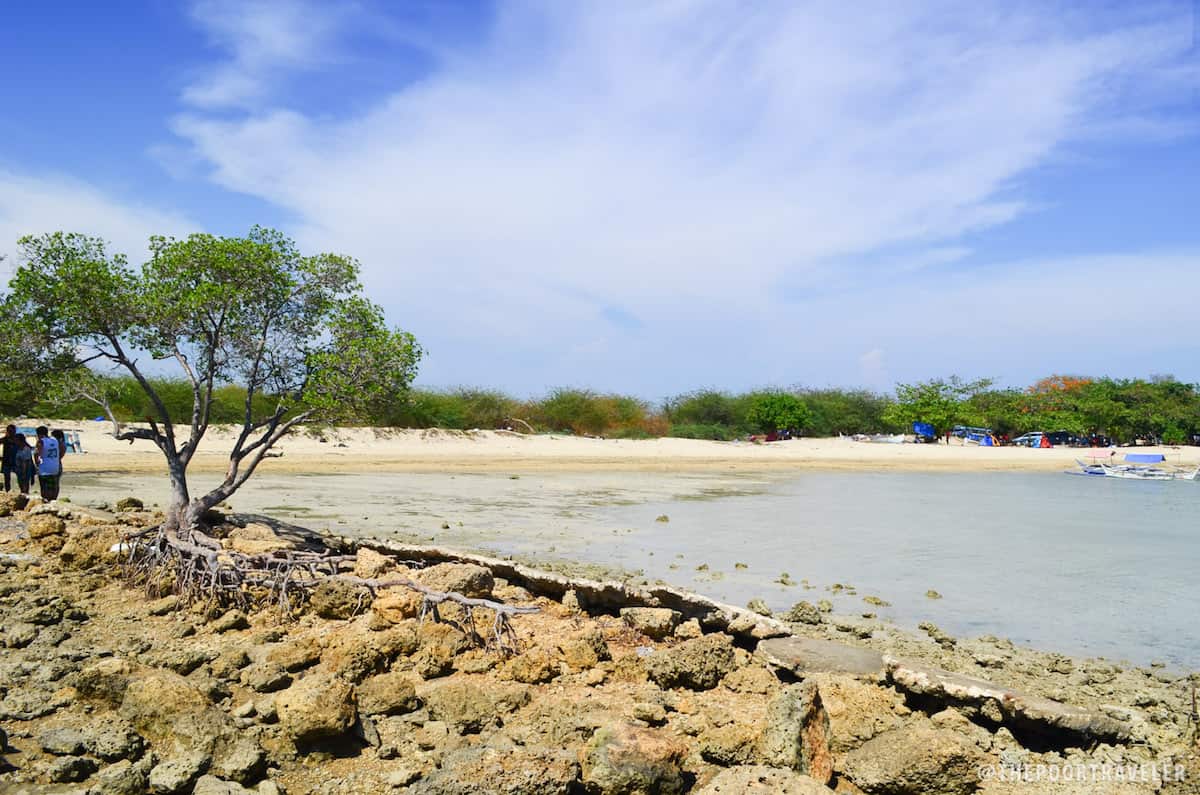 Location: Calatagan, Batangas
While the nearby towns of Lian and Nasugbu hog the spotlight in this part of Batangas, the beaches of Calatagan have always been overlooked. And it is a good thing, a very good thing. It is not crammed with resorts, and there's enough breathing room for tourists seeking some peace of mind.
Although Manuel Uy Beach has been attracting more visitors, neighboring Ivory Beach, Aquaria Water Park, and Stilts Resort have been relatively uncrowded. Get acquainted with Punta de Santiago Lighthouse, an imposing 51-ft tall white and red brick tower built by Magin Pers and Guillermo Brockman, the same guys who designed the Cape Bojeador Lighthouse in Ilocos Norte.
If you have more time: On the other side of the land are several other beaches, where every sunrise is golden.
How to get there: At EDSA-Taft, there are vans that carry passengers straight to Calatagan (P200). From the town center, take a tricycle to the lighthouse (P150-P200).
Where to stay: Calatagan Resorts
---
Malabrigo Beach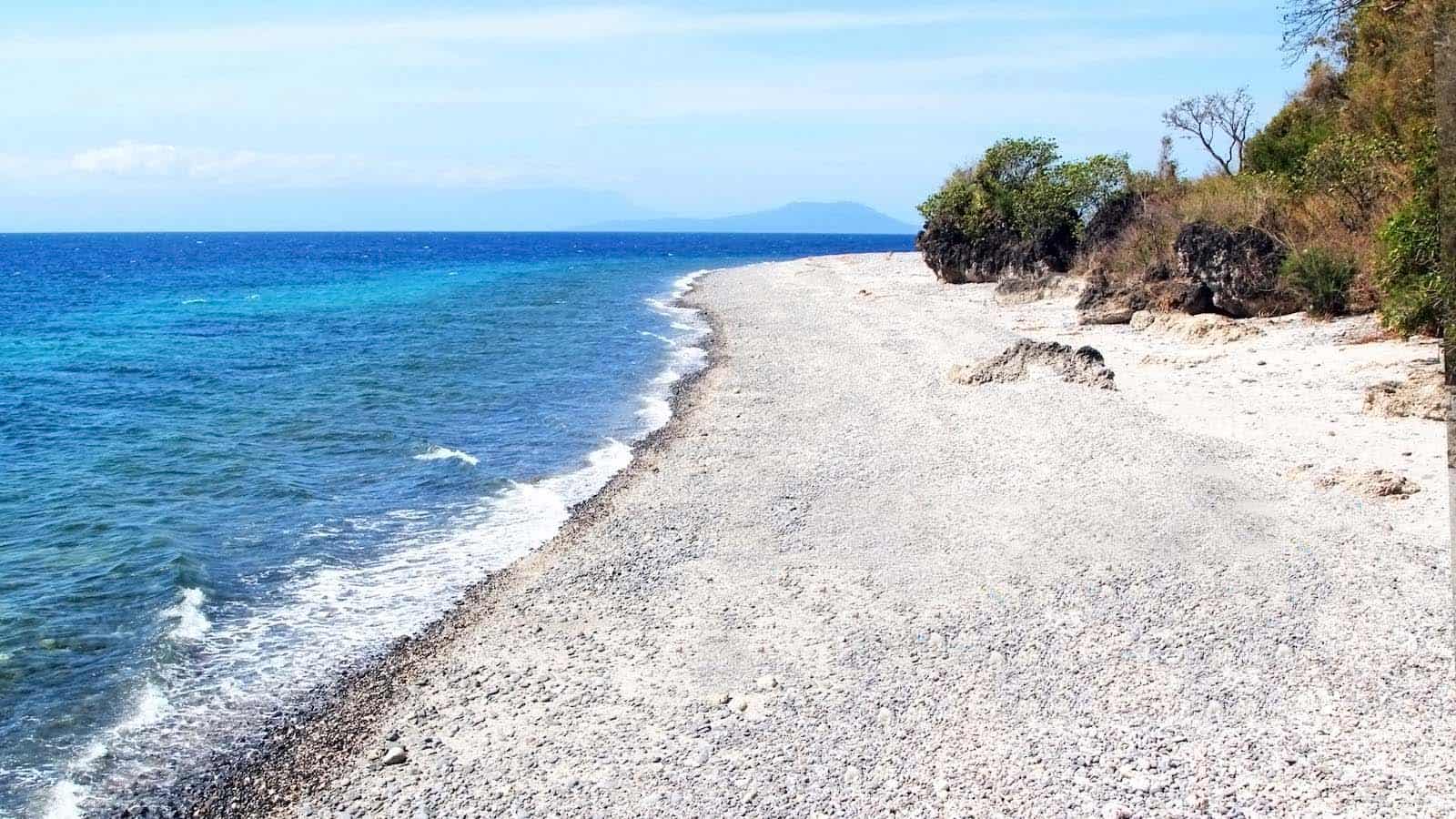 Location: Lobo, Batangas
When the gods showered the province with white, fine sand, Malabrigo was probably stoned. What it managed to catch was tons of medium-sized pebbles. But there is no sad ending here. Malabrigo rises as a destination with a unique character and a much tougher attitude.
While Laiya battles overcrowdedness during peak season, Malabrigo remains calm and composed, a picturesque cape whose big potential is written on the smooth rocks adorning its edges.
Cape Malabrigo Lighthouse, the other Batangas beacon, is easily accessible from the beach via a steep staircase that zigzags on the cliff side.
If you have more time: Snorkel at the Submarine Garden, a thriving coral garden and fish sanctuary.
How to get there: Take the bus to Batangas City and alight at Balagtas or Diversion (P150-180). From here, ride a jeepney or tricycle to SM Batangas and get off at the Batangas-Lobo terminal. Board a jeepney to Lobo (around P55), then a tricycle to Malabrigo (at least P100).
More info: Malabrigo Beach
---
A previous version of this article was published on the February 2014 issue of TRAVEL NOW Magazine. Get your digital copy here.

Follow Travel Now Magazine on:
IG: travelnowmagazine
TW: travelnowmag
SC: travelnowmag
---