2012 • 5 • 18
We were expecting a delightful restaurant with a stunning view of the seashore. We didn't get that. We got something else. And we're content.
Tucked in a quiet barangay in Nasugbu, Batangas, Kainan sa Dalampasigan is still a delightful seafood restaurant but we did not get the view of the sea. Instead, this authentic Batangueno gastronomic paradise lies in a lush garden that allows visitors a quick but memorable moment with nature. It's an oasis in the middle of a rapidly developing town. The place is bursting with flowering vegetation with a beautiful organic ceiling, made of vines many of which hang like frozen gentle raindrops. Even without having our first taste of the dishes they had to offer, we already enjoyed our stay there.
One of the waitresses were replacing dried flowers in vases sitting on the dining tables when we started to order. (Mind you, these were fresh flowers from their own garden, not plastic.) We asked them what their bestseller was and all of them agreed that it was the "Bilao," a basket of some of their seafood bestsellers and pork with cucumber and tomatoes. Since we were only two people sharing, we were hesitant at first but decided to go for it. It was the only thing we ordered aside from rice and calamansi juice.
While waiting for our order, we walked around the place and indulged in the beauty of it. Large dining tables were arranged in four rows, flanked by long wooden benches. Each table had a vase of fresh yellow flowers on the center. Sheets of sheer beige fabric form ambiant waves overhead; a nice touch. A piano covered with lace sat in one corner while a Palamigan, where drinks and refreshments were prepared, lied in one corner. On the other end of the room was an indoor garden and a fountain under a ceiling made of hanging vines and dry leaves, which allowed sufficient amount of sunlight in. Old decors hanging from it added to the overall appeal of the place. Right outside was a real garden, all covered in grass and bush.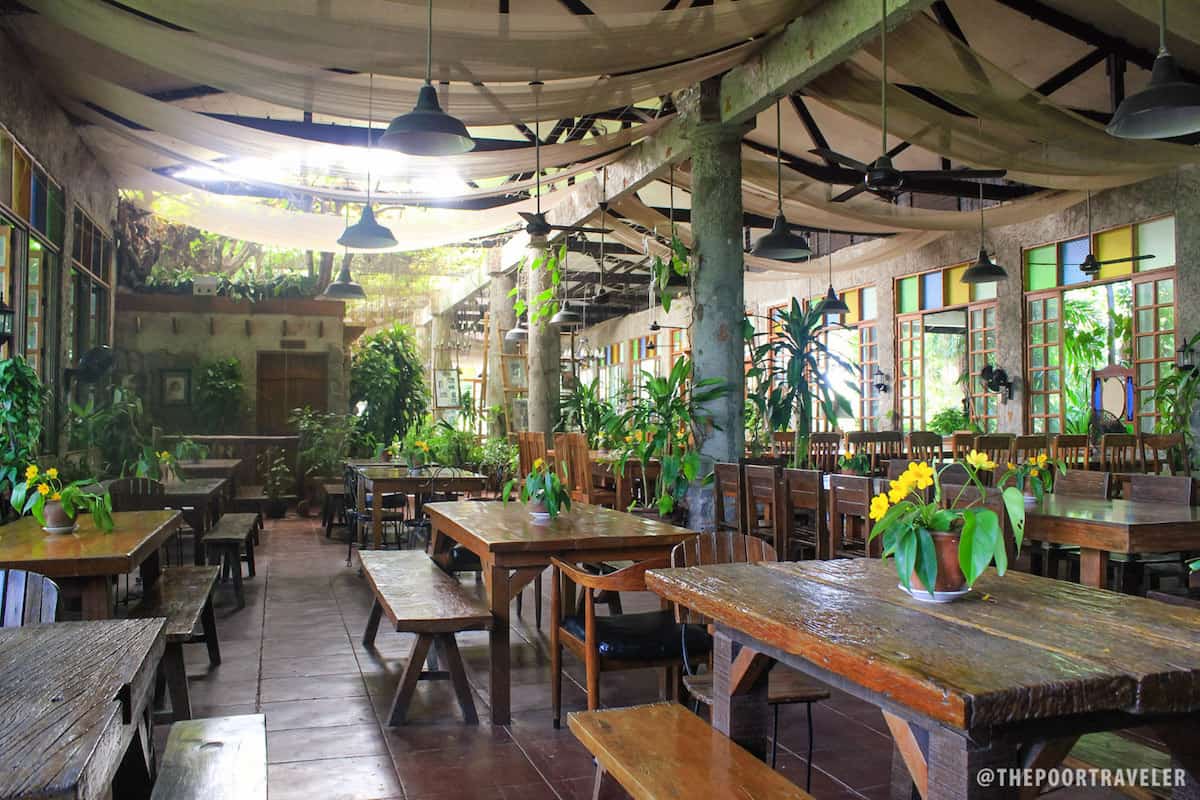 After taking enough photos, we trod back to our table and found that the rice, wrapped in banana leaves, was already waiting for us. It was a huge serving — like 2-3 times bigger than the usual serving. One waiter then served the calamansi juice — pleasantly orange, fresh, and sweet. It was really good.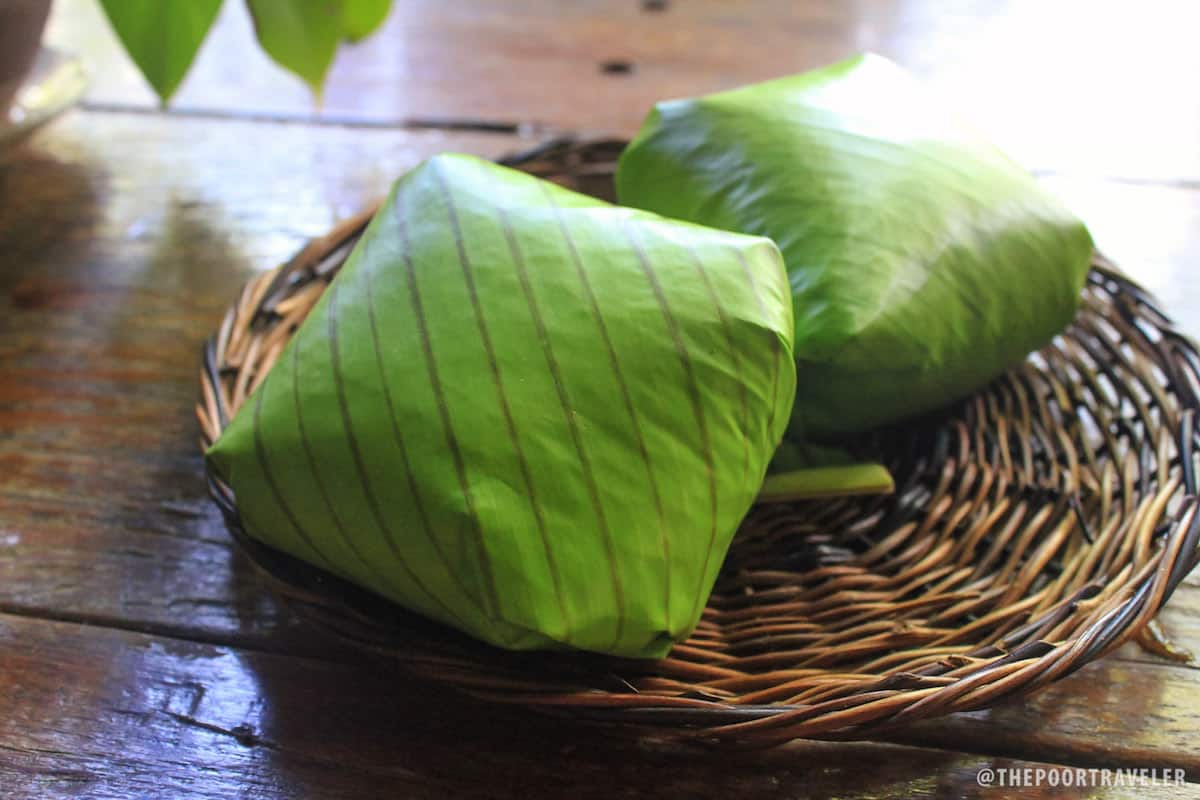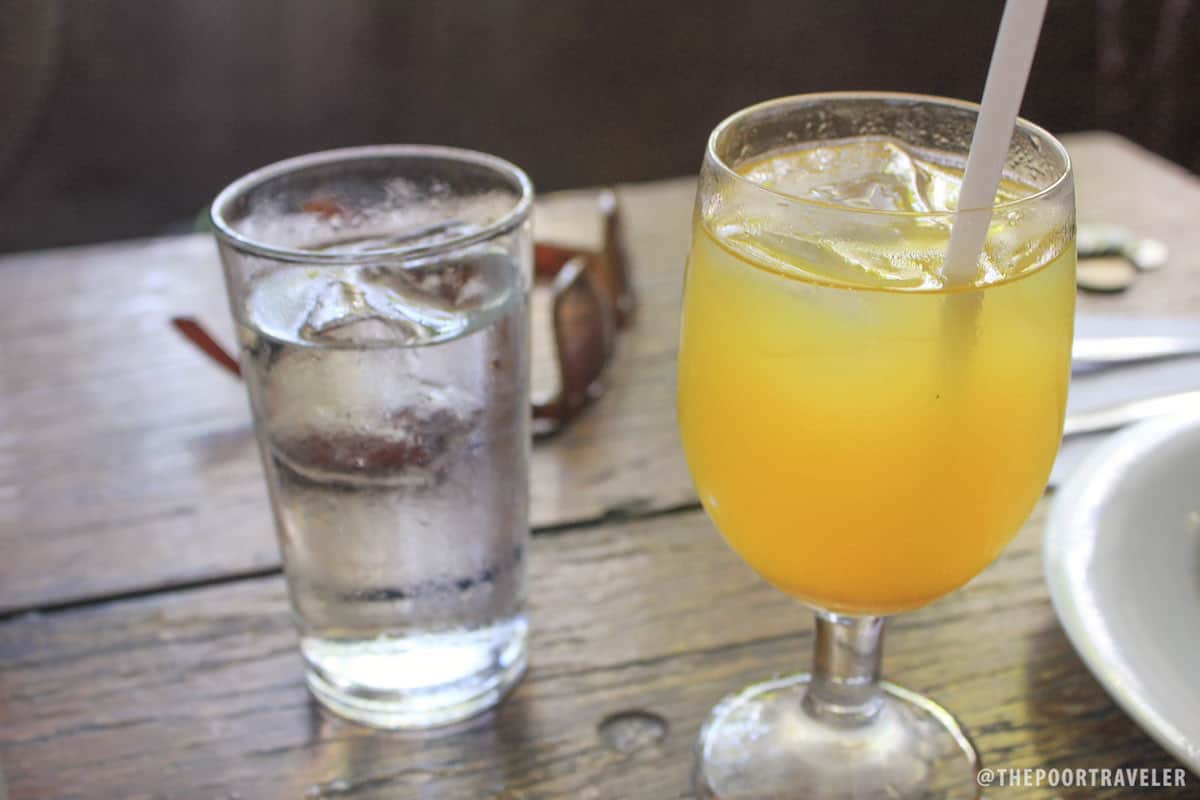 The last to be served was the bilao. It was humongous. My friend Celine and I threw each other shocked stares, trying to figure out how in the world would we be able to finish this. There were 18-20 mussels covered in cheese and butter, some shrimps, liempo, fried bangus, tomatoes, onions, cucumber, and bagoong alamang (shrimp paste). It was everything we wanted in one bilao. The mussels were to die for; the moment we tasted one, we could not stop. The cheese complimented the taste of the mollusk perfectly. The pork was tender and the bangus (milkfish) was breaded and crispy.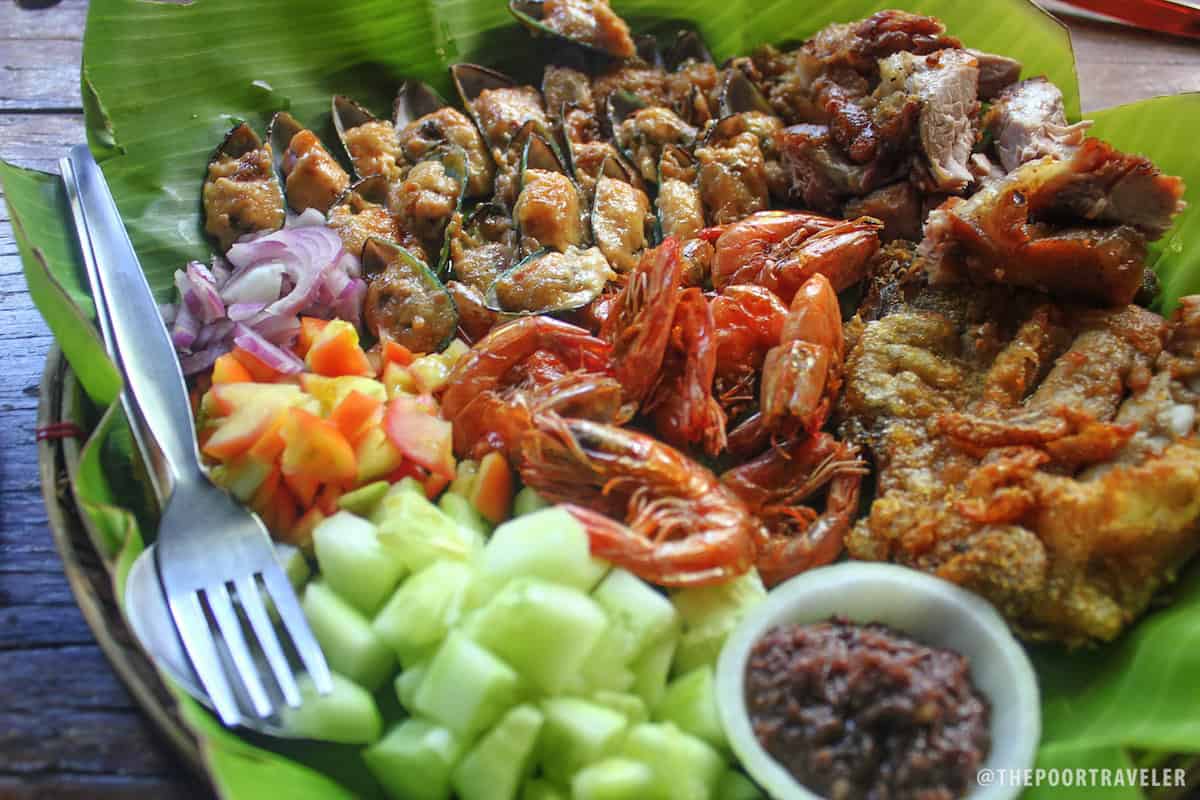 It took us over an hour to finish everything. We wanted to try their leche flan, halo-halo, and even lomi and bulalo but there was just no more space in our tummy.
If you're going to Nasugbu, Calatagan or Lian (Matabungkay) for a weekend getaway or a road trip, don't forget to drop by this place!
What a way to end this Batangas Heritage Tour, full and happily satisfied. We took a trike to the town proper and boarded a bus back to Manila.
Kainan sa Dalampasigan
R. Martinez Street, Barangay Bucana, Nasugbu, Batangas
Tel No. 043 931 1134

How to get there: If commuting from Manila, take a bus to Nasugbu. There's a terminal in Pasay City (at the corner of Taft and EDSA). Fare is around P155-170. Once there, ride a tricycle to this restaurant. Simply tell the driver where you're going. If he doesn't know, just say it's in Brgy. Bucana.

If driving, take South Luzon Expressway (SLEX) and exit in Sta. Rosa. Drive all the way through Silang to Tagaytay. When you reach the Rotonda, look for 7-Eleven and turn onto the road beside it (Tagaytay-Nasugbu Highway). When you reach the Batangas-Cavite Boundary, look for a big arc that screams "Welcome to Nasugbu" and take that road. Drive straight until you hit Palico intersection (Shell station). Turn right.
---
WHAT'S COVERED IN THIS GUIDE?
Top Resorts and Hotels in Nasugbu
Based on online reviews on the Agoda website.