2012 • 4 • 28
The Poor Traveler and his poor friend stared at each other as we had our first spoonful. And with the kind of smile that cut across our face, we knew having a stopover at Casa Rap for breakfast was totally worth all the time and the trouble.
Casa Rap, sometimes called Cafe Casa Rap, is a restaurant tucked in a residential area along the highway in San Jose, Batangas. It was not very easy to find. None of the people we asked going here knew about this cafe or where it was located exactly. Armed with information it was located in, we still boarded a jeepney and requested the driver to let us know when we enter Barangay Banay-banay. Unfortunately for us, the driver was forgetful. Thank God I spotted the inconspicuous wooden signage erected along the highway despite it being almost concealed by leaves and vines. Wondering whether I saw it right, it took me a couple more seconds before I asked the driver to stop. We had to walk a hundred yards back.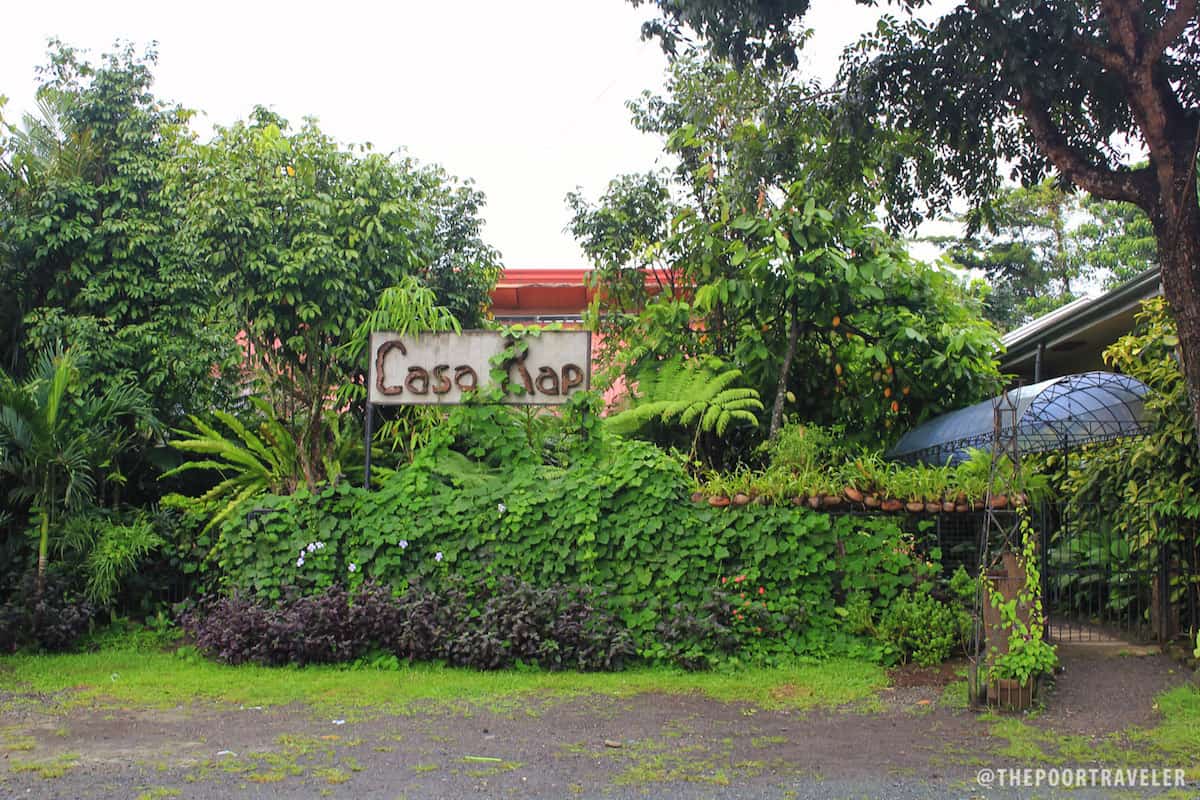 WHAT'S COVERED IN THIS GUIDE?
The Place
Casa Rap is nestled in a residential garden. The whole place actually looked like an old greenhouse with cluttered tables and chairs of varying shapes and sizes. But it was a good kind of clutter as it added character and a very "organic" feel to it. We had to walk almost the entire length of a covered pathway to the cafe, which we did not mind at all as little colorful flowers decorated the path. When we reached the place, we found ourselves alone. We were the first customers of the day and we were the only ones at the time.
"Slow food cafe" written on the cover of the menu was the first to grab our attention. The note explained how they value the discipline of slow food cooking and it managed our expectations. Since it was around 8am, we decided to get their breakfast meals. Let the waiting begin!
Luckily, waiting proved to be not a difficult thing to do at Casa Rap. There was so much to look at. From the plants that served as the restaurant's living ornaments to the figurines of angels to the framed broadsheet cutouts of favorable reviews of the restaurant hanging on one post to the calming messages posted all over the area, the restaurant fosters a relaxing and positive atmosphere that any customer will surely appreciate. It was like an art gallery meets a greenhouse meets a garden restaurant. Heck, even their restroom looked inviting.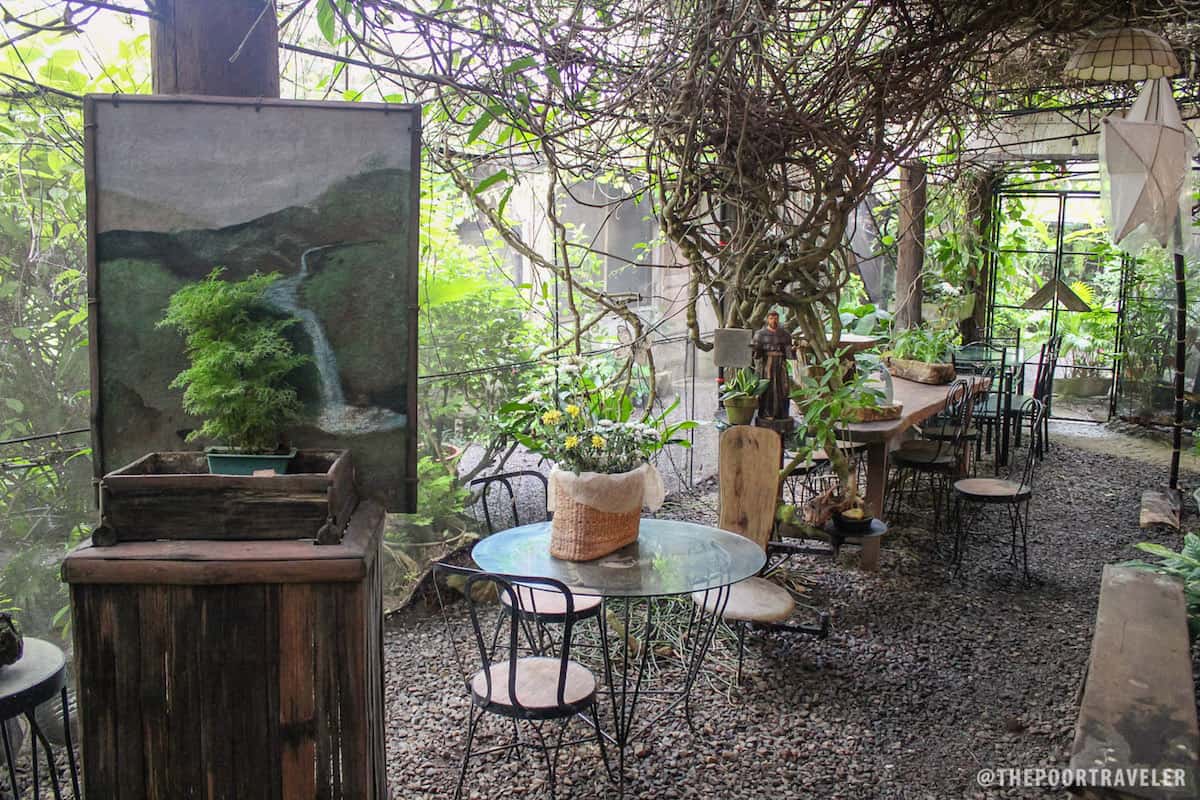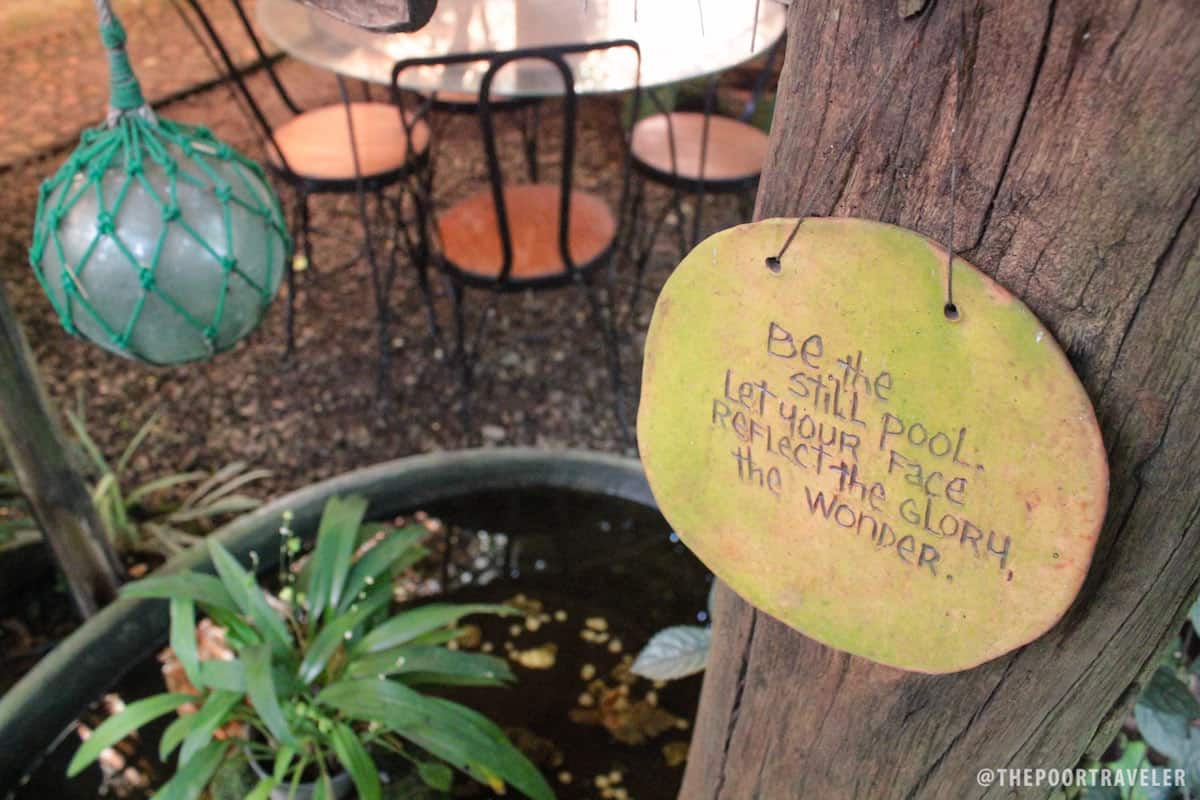 Wood and pebble dominated the overall ambience of the floor. The restaurant ground is strewn with gravel from which wooden posts rise. The place is not equipped with aircon but who needs that when you're surrounded with nature's best airconditioning system — trees! It was a breath of fresh air quite literally. At one point a chicken walked towards us and then around the restaurant. It was an amusing and refreshing sight.
After placing our orders, I decided to explore the other parts of the restaurant. I saw their Prayer Room, a small open-air corner where customers can spend time in for a moment of peace and prayer.
Next to it is a concrete staircase that will lead you along the edge of the fern-fringed cliff that goes deep to the quiet river below. Believe me when I say it is steep. Going down may be fun but climbing back up might be quite a challenge for some people. (And by some people I mean myself.)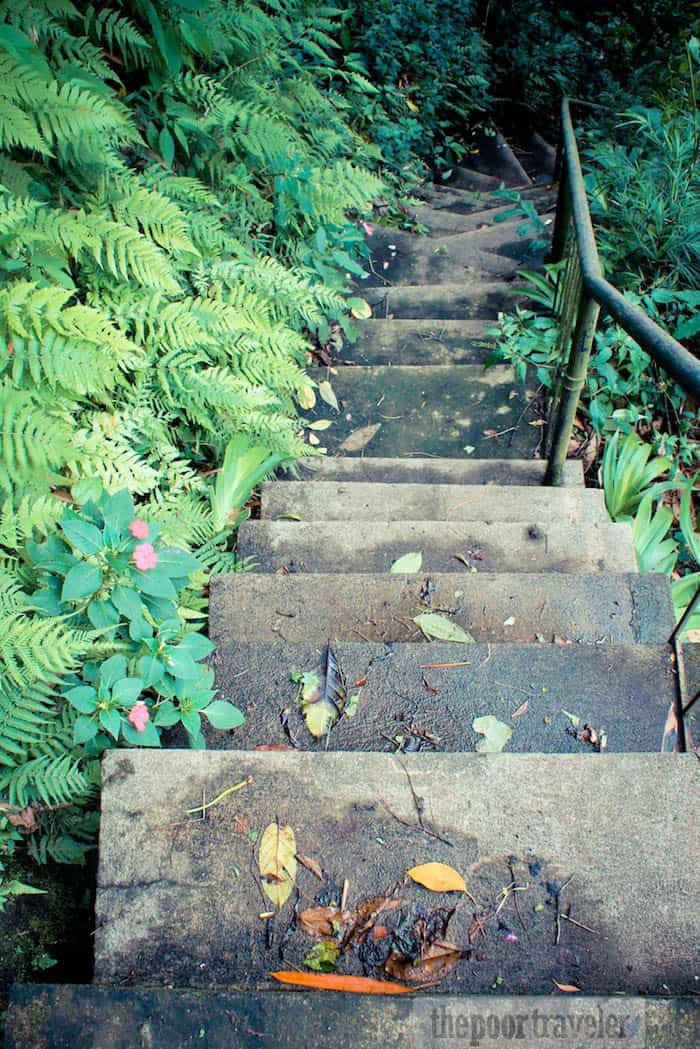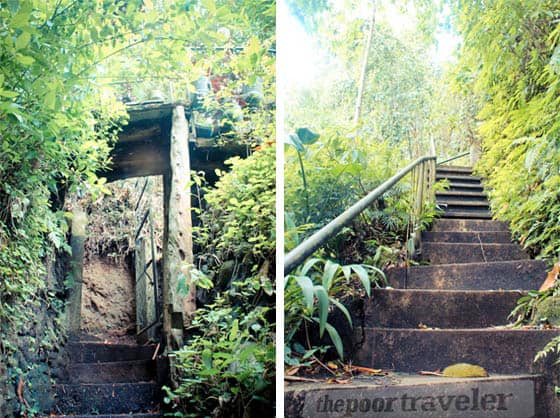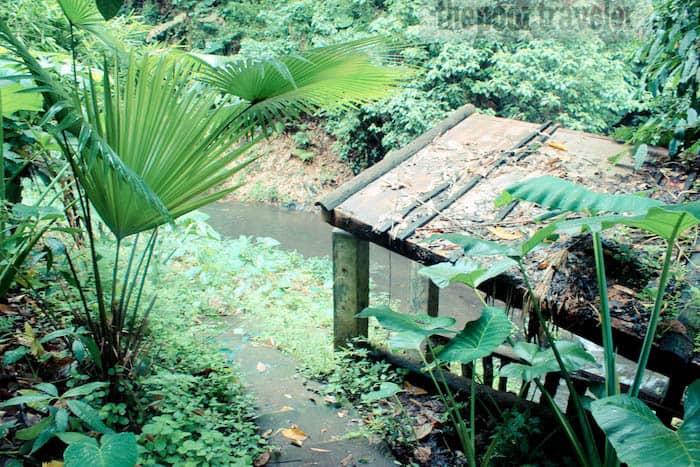 The Food
The waitress served our hot chocolate first. We were a bit let down in the beginning upon seeing it as it was contained in a rather small cup. The hot choco, however, was phenomenal. It might not be that big of a serving but it was thick and rich and delicious.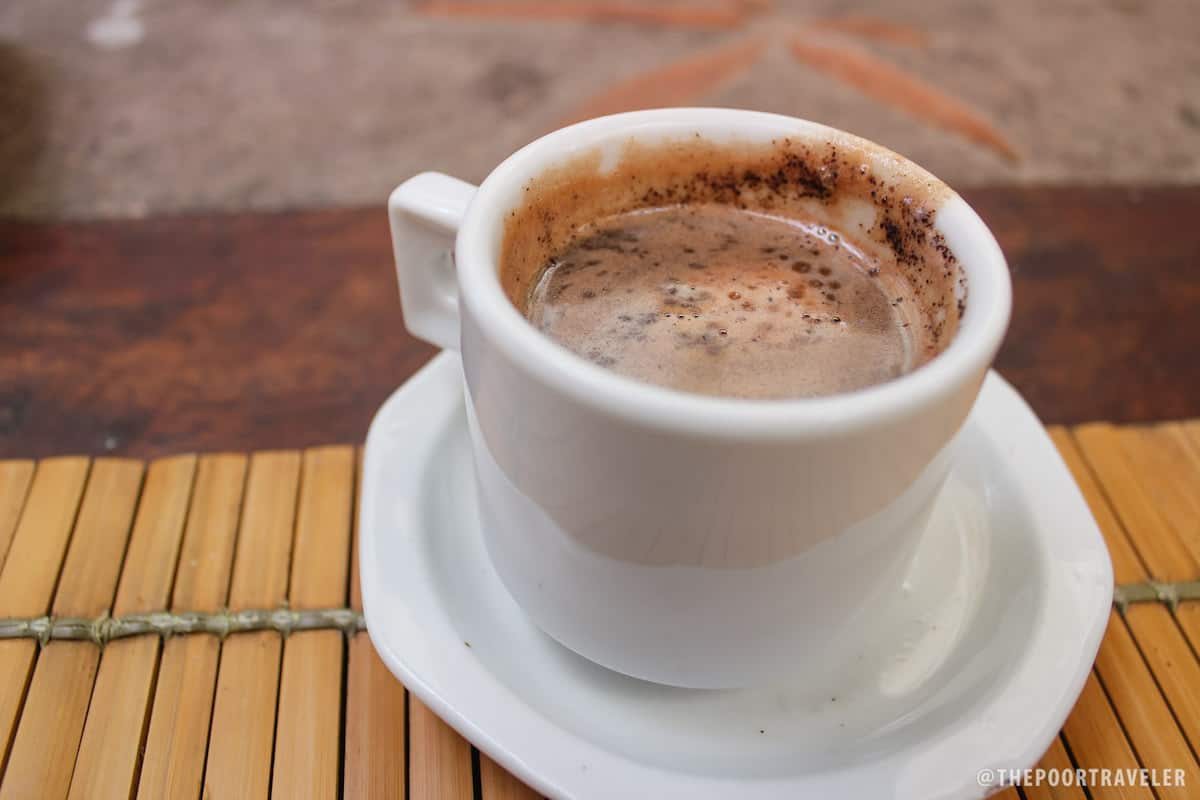 It wasn't long until our orders were served. I had Tapang Casa Rap, which reminded me of the usual Tapang Taal (P130), my favorite since I was a kid. Unlike most tapas we have here in Manila, Tapang Casa Rap is pork and sweeter. It was fried and, yes, a little bit oily but the meat was tender and really tasty.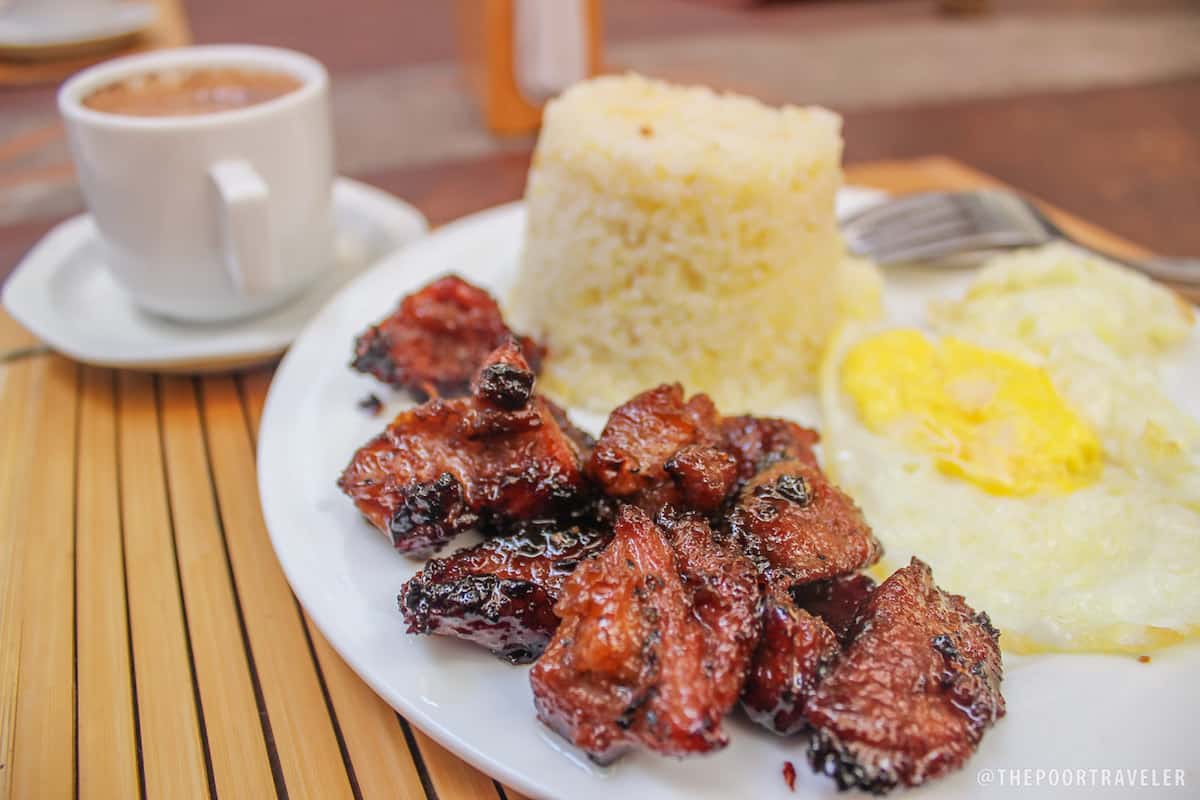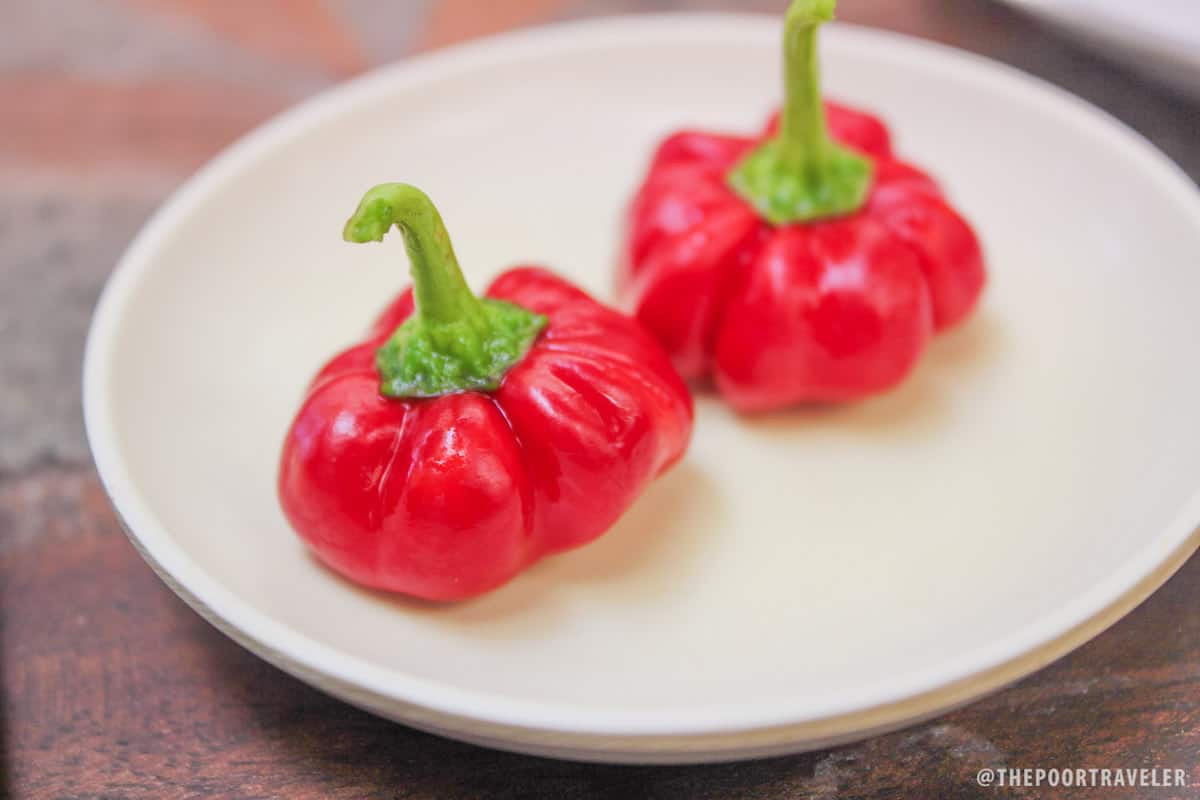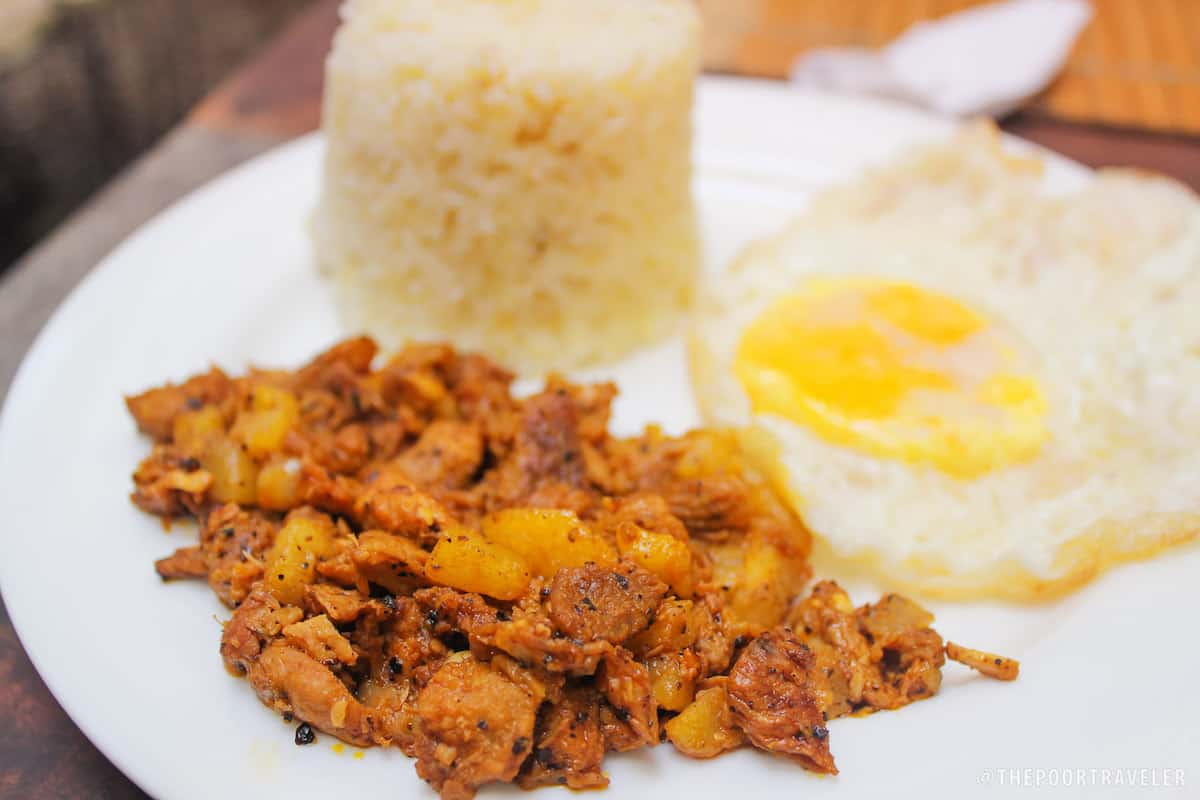 My friend Celine ordered Longganisang Hubad (P130) and she was kind enough to share some with me. The taste of the garlic was really strong, which I loved, and there was not much fat (unlike what I was used to). Both of us, however, had the same verdict — it was too salty for our taste. We just kind of forced ourselves to finish it.
For dessert, we had that legendary halo halo. Different from the usual halo-halo we see in the streets or those served in urban restaurants, this halo-halo did not have much ingredients. In fact, it only had three major ingredients — macapuno, pinipig, and leche flan. And yes, ice and milk, of course. But they were enough to make it the most mouthwatering, most unforgettable and the best-tasting halo-halo I have tasted anywhere ever. And you shouldn't take my word for it. Drive to Batangas and try it for yourself.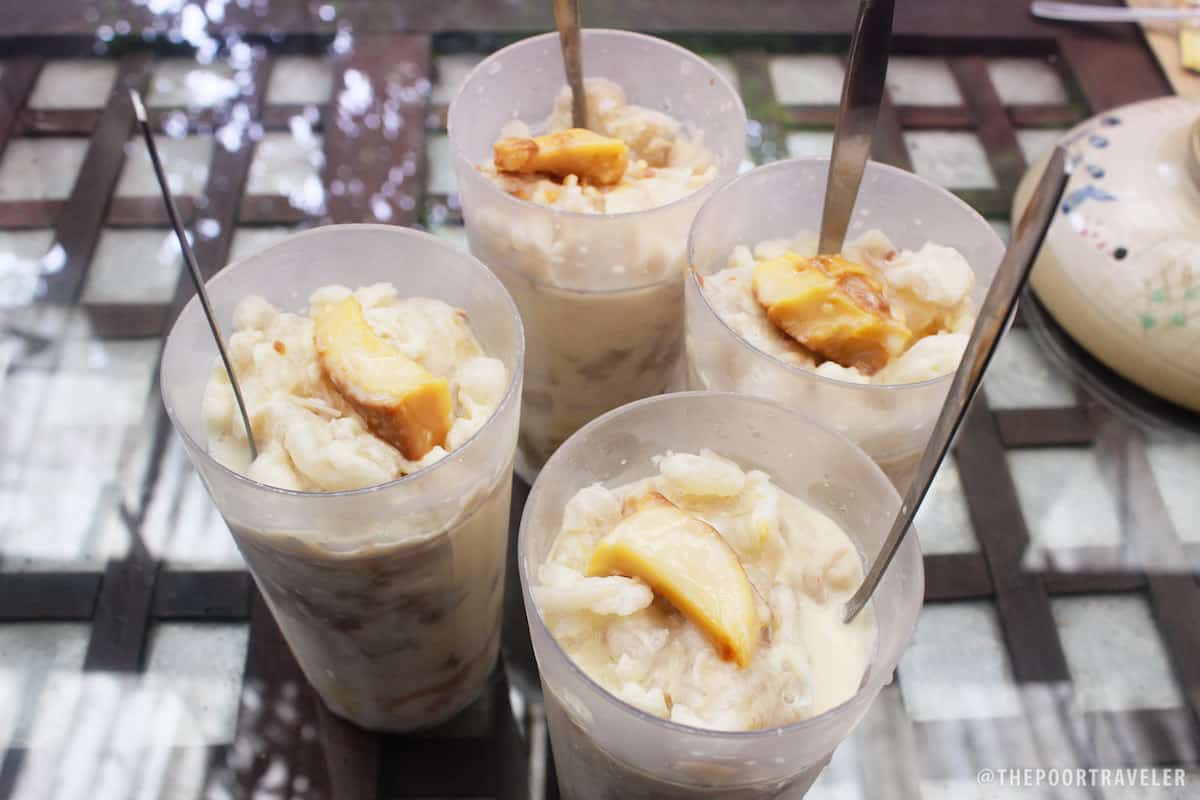 I had always wanted to come back to Casa Rap since the moment we left the place. There were just so many items on their menu that I found interesting. Unfortunately, we had so little time at the moment so we had to split right away. I promised myself to come back with more friends this time and try some of the other dishes that failed to meet my poor, always-rumbling tummy.
Six Months Later
Only six months after my first visit to Casa Rap, I found myself at its doorstep again. This time, with more friends.
After over 30 minutes, lunch was served. First to come was the kalderetang baka (beef caldereta). It was not actually our first choice. We originally wanted pork humba but, apparently, one needs to call in advance for it. Upon the recommendation of the waitress, we settled with kalderetang baka. It was a great decision! Unlike some caldereta versions that we were used to, Casa Rap's was almost devoid of sauce for it was somewhat absorbed by the meat. The tender beef chunks were fully covered with its super rich sauce that it was almost impossible to drip. Our group agreed that it was, hands down, the best beef caldereta that ever graced our tastebuds. And the chili garnish (which looked like a strawberry) was a great eye-candy, too!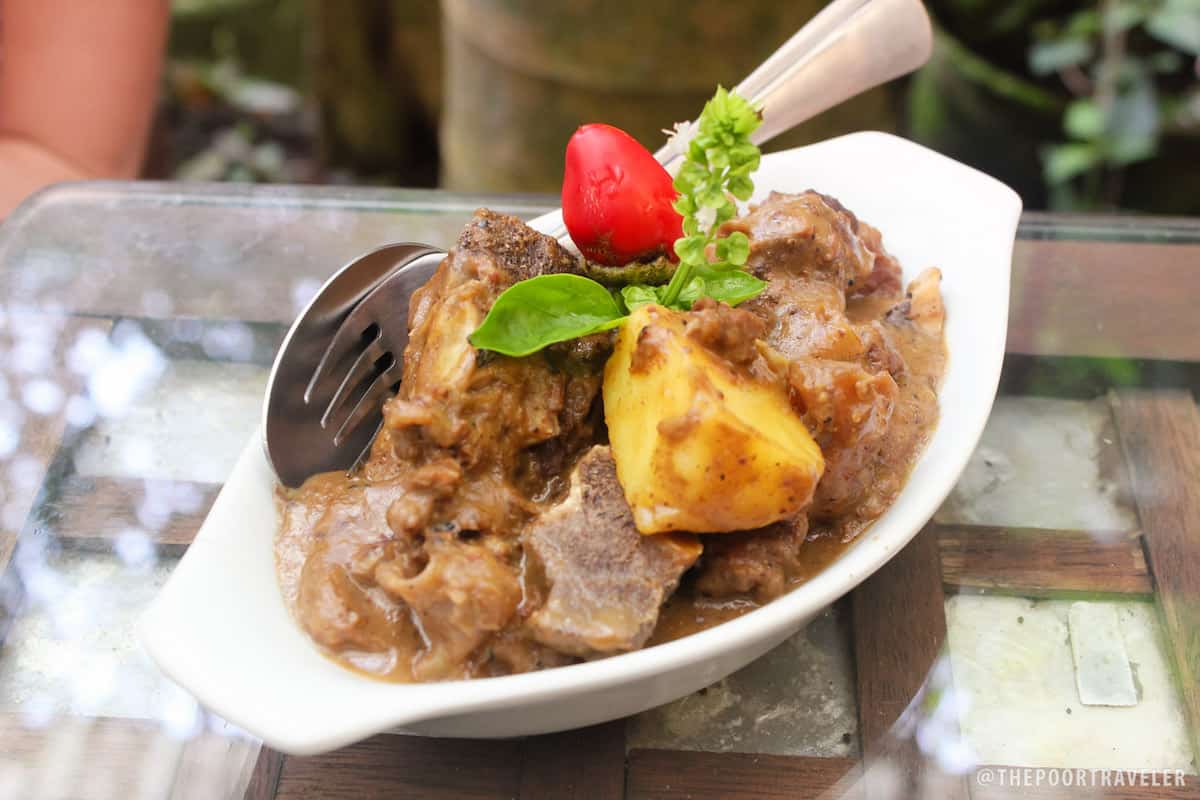 Next to be served was the casserole of sinigang na hipon. There were only three or four shrimps in that serving (I can't recall the exact number but I remember that none of us had more than one piece). It was perfectly cooked but there was really nothing brilliantly spectacular about it. Nevertheless, the perfect mix of the seafood flavor and the sourness of its soup did not disappoint at all.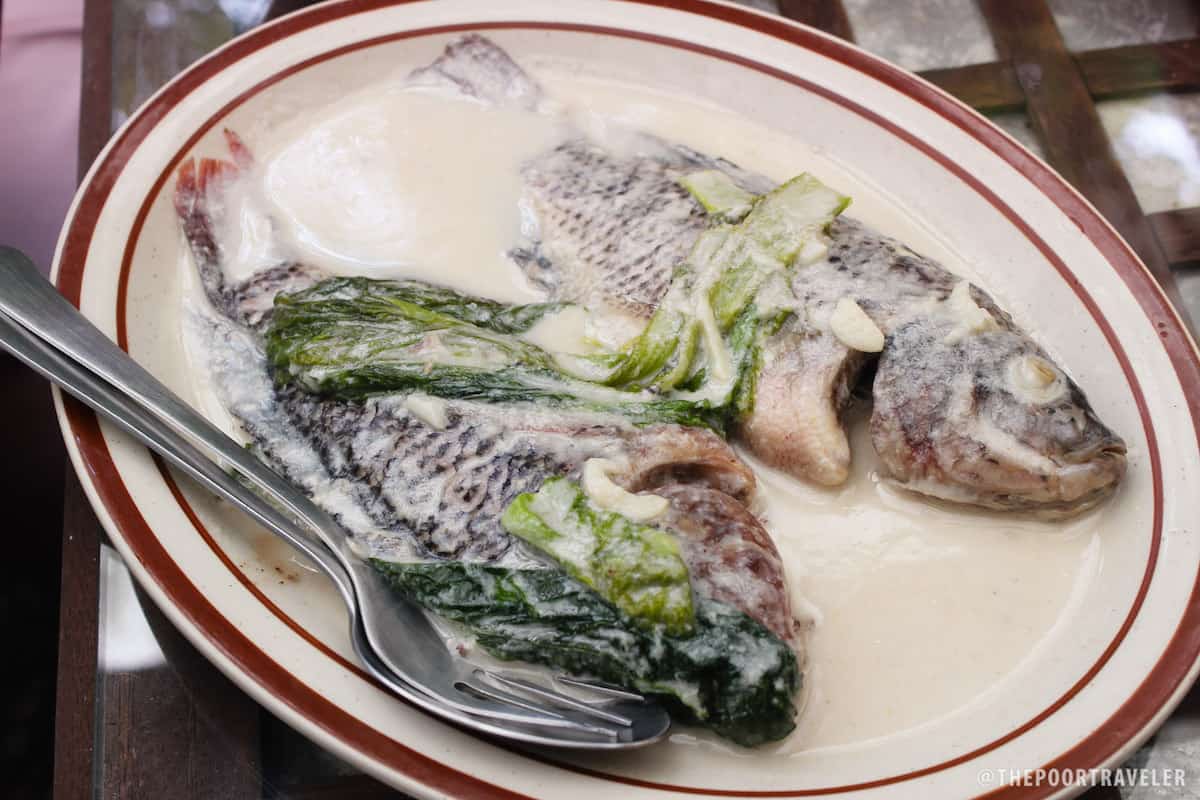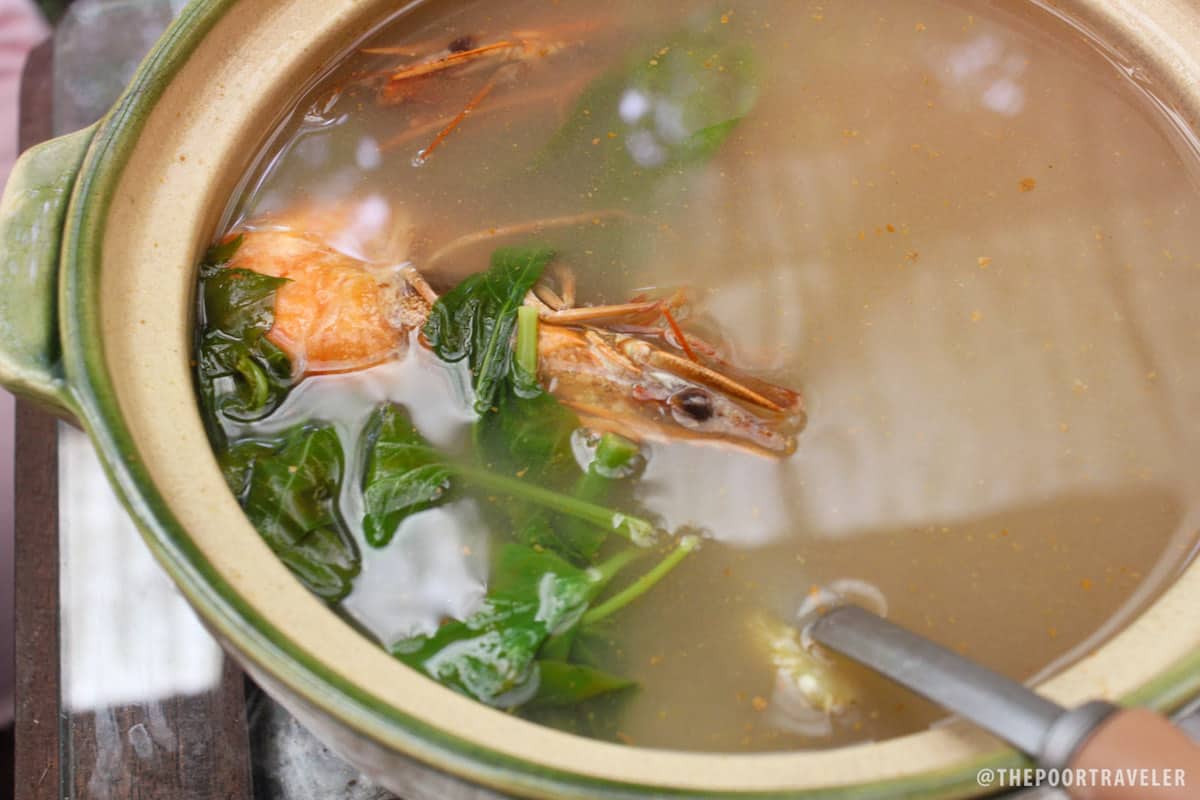 But disappoint was exactly what the ginataang tilapia did. While the fish was soft and cooked just right, the coconut sauce tasted bland and too thin for my taste.
The plate of miki-bihon, however, brought it back to positive town. Of all the types of pansit, I just love miki-bihon the best because I love the combination of the tasty miki and the smooth bihon. Casa Rap's version had plenty of carrots, beans, and cabbage, which retained their natural crisp even after cooking. The chicken liver brought protein and iron to the mix. I loved it. It was served with calamansi.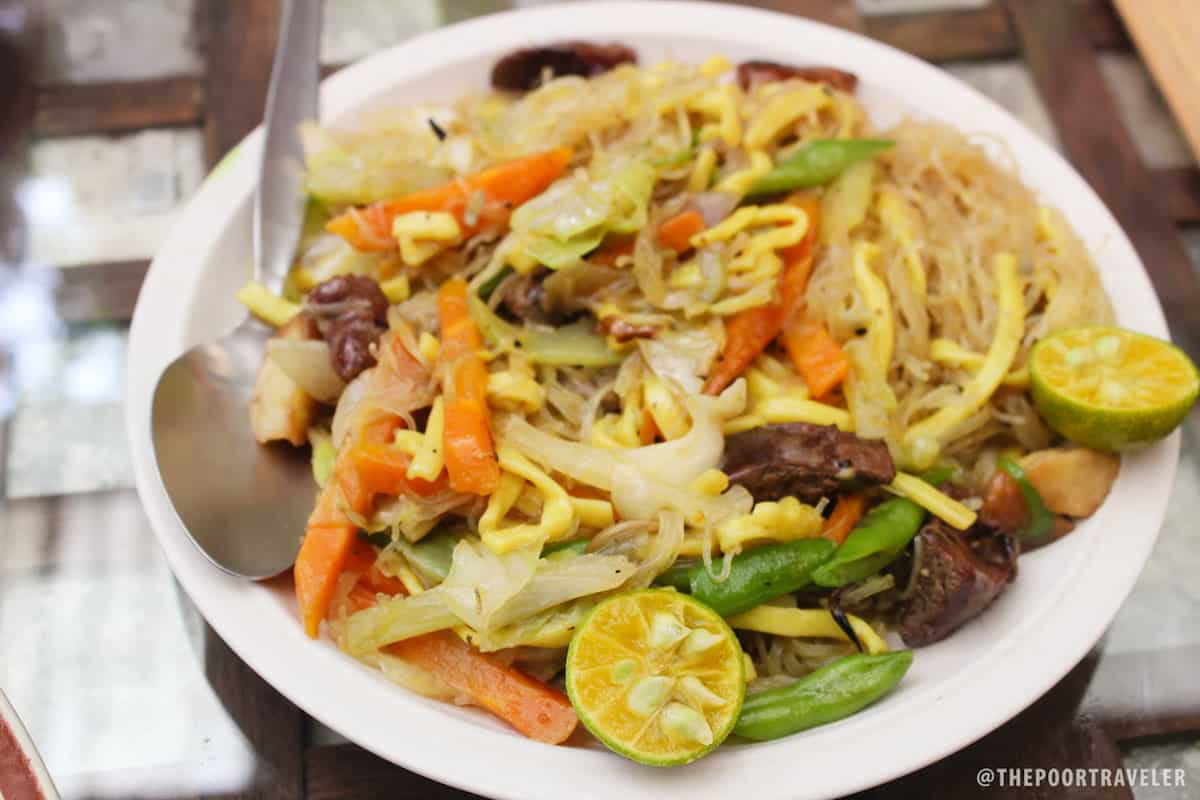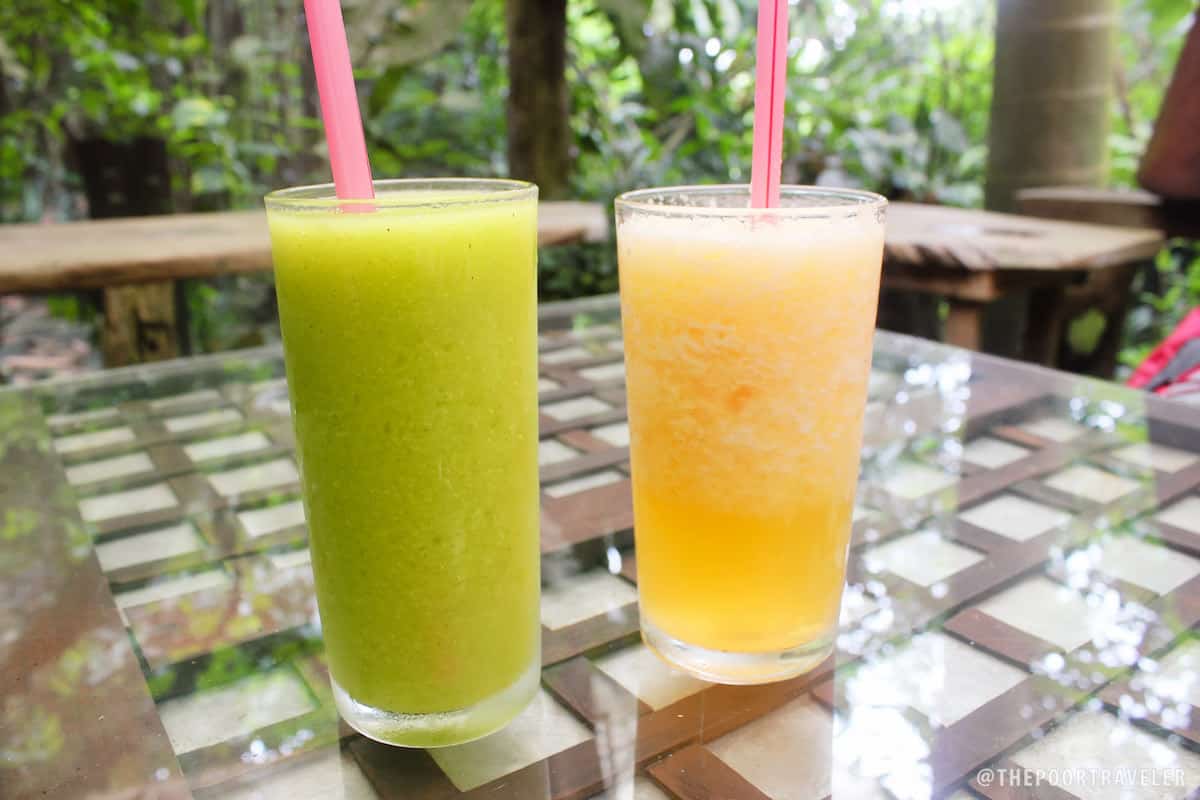 The Menu
Tempted to drive to Batangas for a delectable dining experience at Casa Rap? Check out their menu. This includes the prices as of June 2012.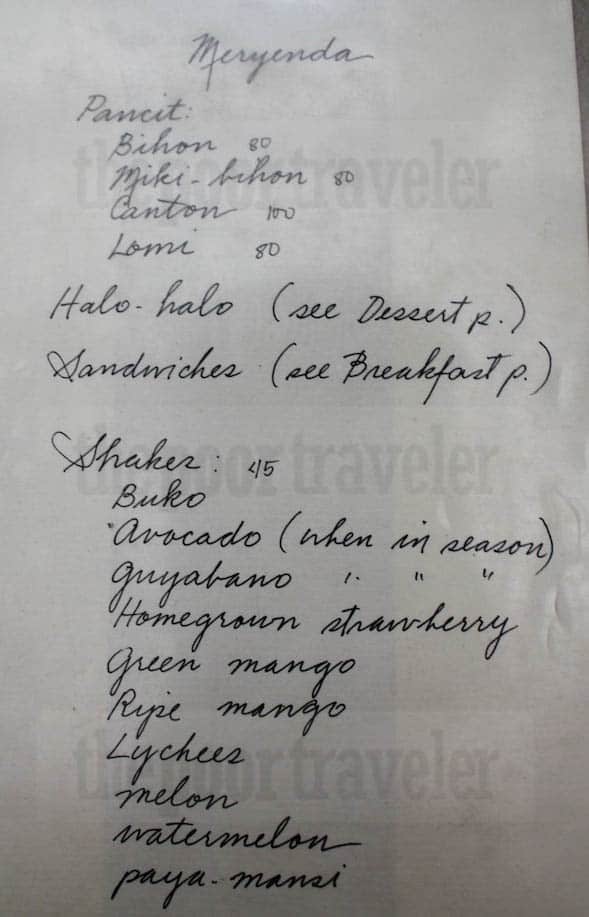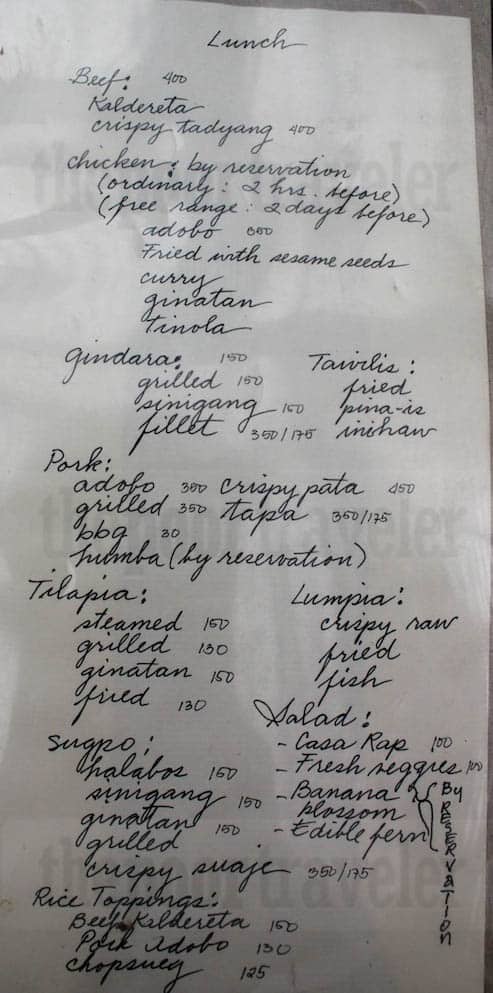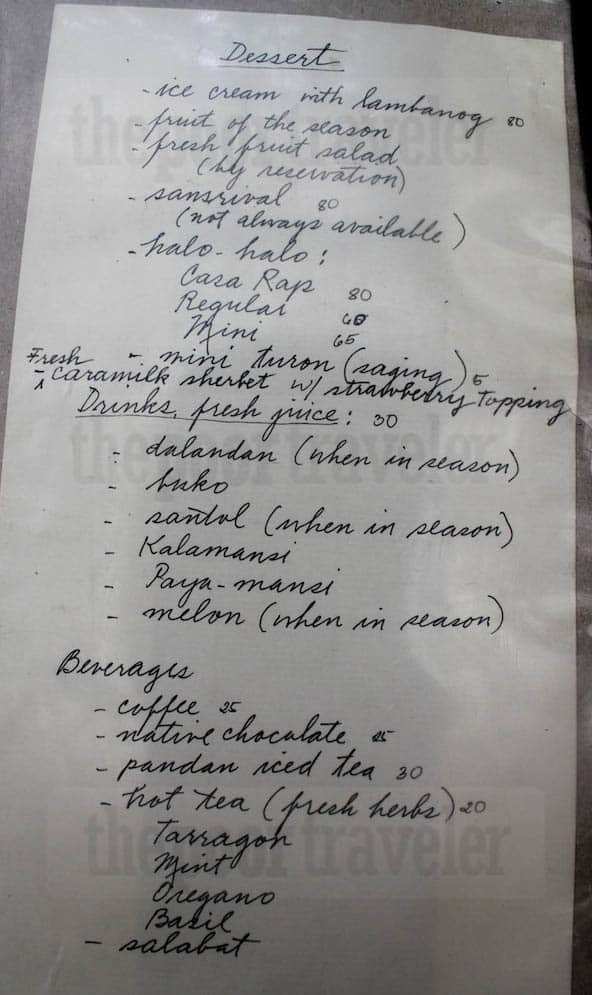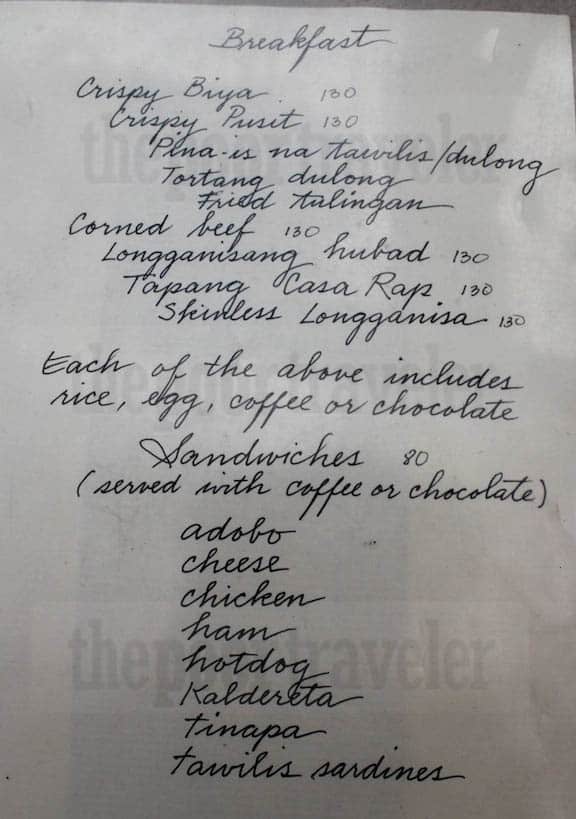 NOTE: This article was published in 2012. I am not sure if Casa Rap is still operational today.

How to get there: If you're commuting from Manila, take the bus to Lipa City and alight at the Lipa Bus Stop. There you can take the jeepney going to San Jose. Casa Rap lies a kilometer before the San Jose Y junction. Watch out for KM 90. If you're driving, take the Star Tollway and exit at Tambo. Go straight ahead until you reach Brgy. Banay-Banay in San Jose. Casa Rap is on your right.

Casa Rap
Km 90, Barangay Banay-Banay, San Jose, Batangas
---
Top Hotels and Resorts in Batangas
According to Agoda review scores.