Darkness was slowly blanketing when we emerged from the Basilica of the Immaculate Conception in Batangas City. The rain had just ceased but the city continued with its active business. Just when we thought the day had ended as soon as darkness fell, the Plaza Mabini and its surrounding streets came to life anew as street food vendors sprung out, making Dandan Street a block-long banquet.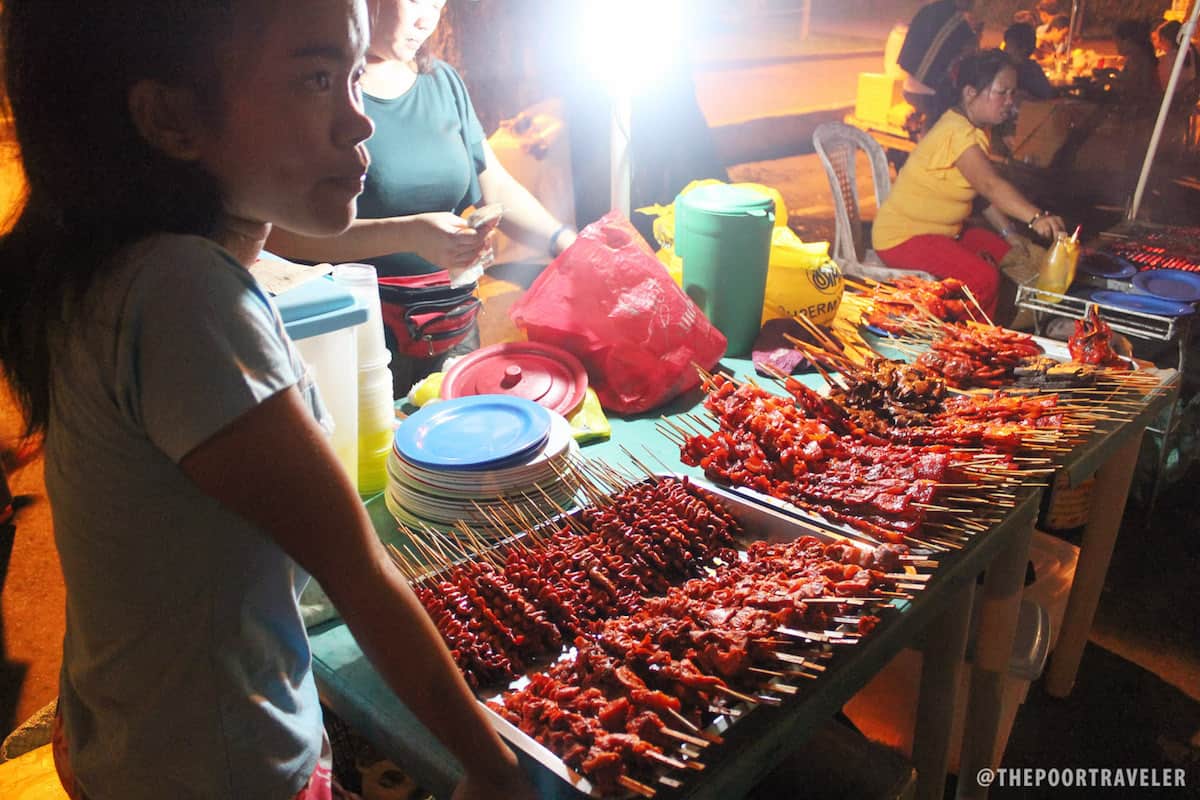 The Poor Traveler is such a sucker for street food especially isaw and I did not even resist the urge to try some of what these vendors had to offer. We tried two stalls and it was frickin' delicious. I could live here forever.
Because it was already dark, we decided to postpone exploring the area until the next morning as we make our way out of the city. The next day, we returned and under the light of day, we had full appreciation of this green oasis.
Plaza Mabini lies across the Immaculate Conception Basilica at the heart of Batangas City. Trees and grass are the most dominant element within its perimeter. The sun had just risen but there were quite a number of people who were already at the plaza, most were senior citizens jogging or working out.
The wind still carried breeze and was a little bit cold that time. The ground was still soaked from all the rain that poured the night before. We didn't worry about the mud, though, because the entire place was covered by grass and there were concrete paths running around the plaza. Aside from the greenery, we were pleased that we didn't see any trash littered in the area. Aside from the fact that it was early morning, I guess the several trash bins around the park take credit for that.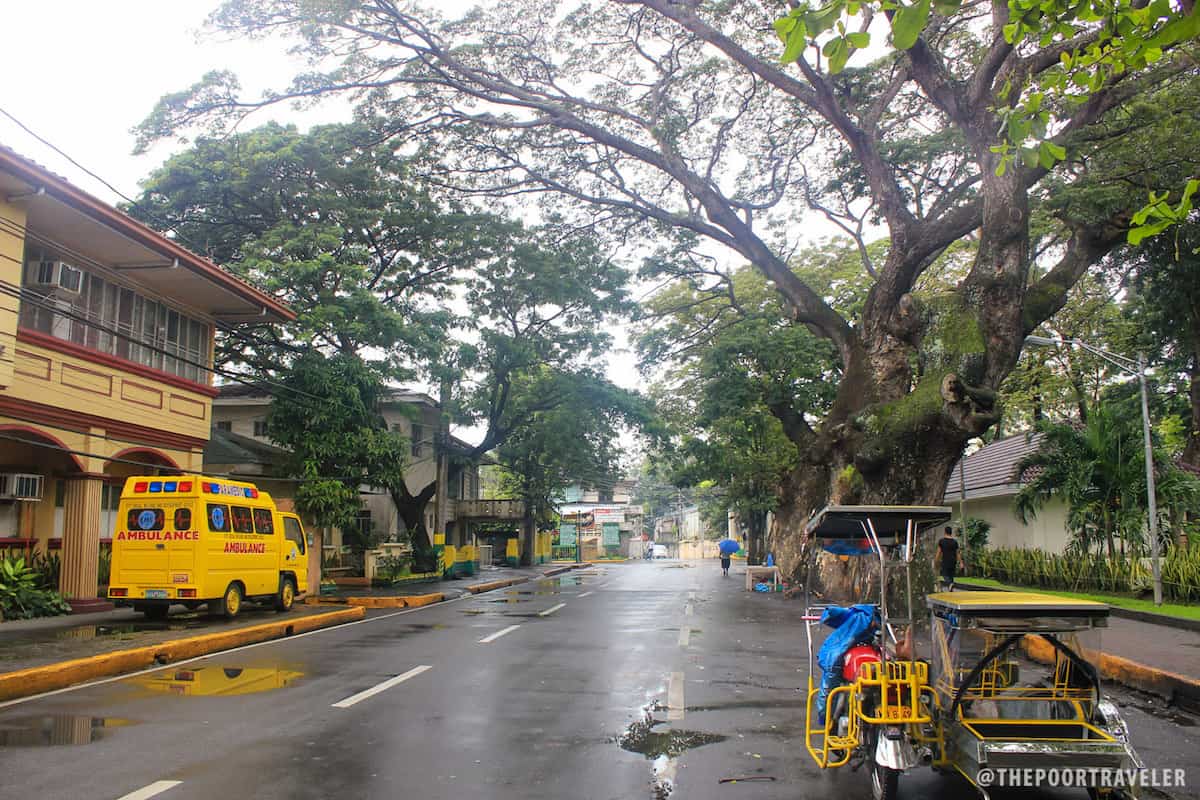 At the dead center of the plaza was a monument of Apolinario Mabini, to whom the plaza was dedicated and named after. It was actually just a bust on top of a tall pillar. Mabini is considered the Brains of the Philippine Revolution and is often called Sublime Paralytic. He is one of the greatest national heroes that the province has produced. In front of Mabini is a statue of a woman in a baro't saya. I am not sure about this but I easily assumed that the woman was Marcela Agoncillo, who also hailed from Batangas.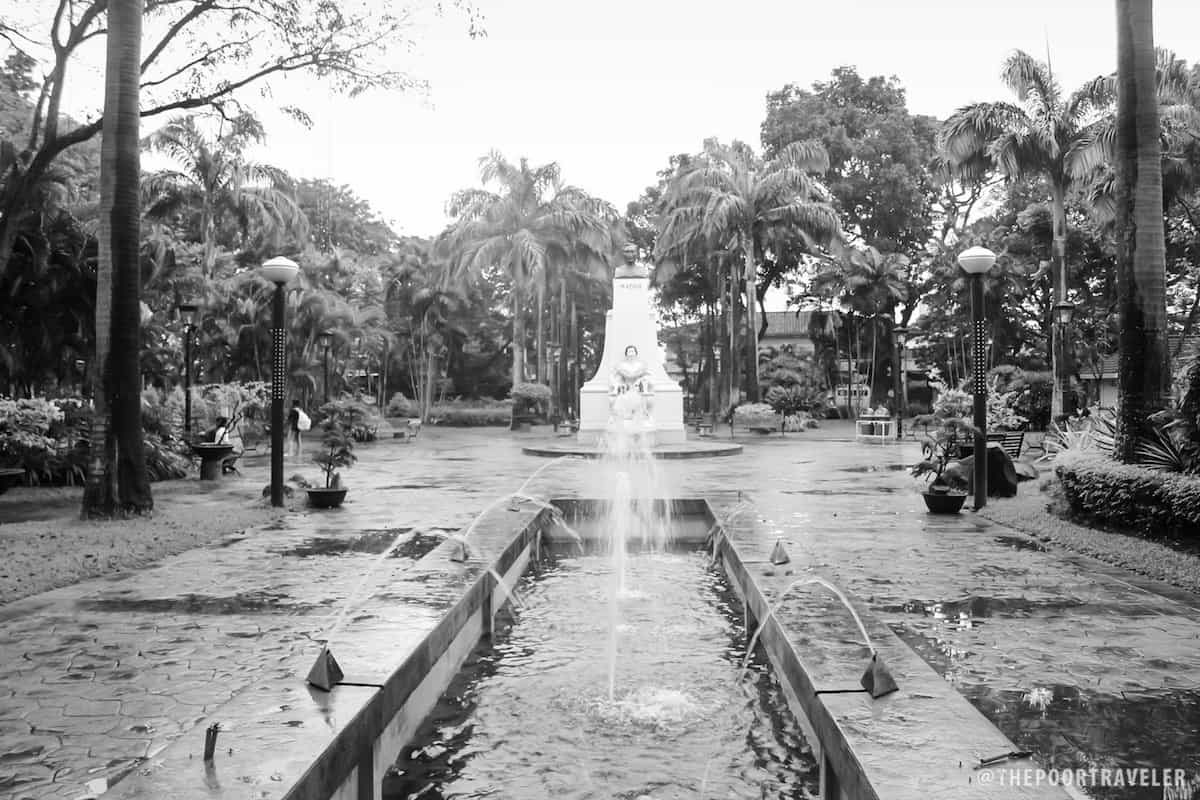 In front of the monument runs a rectangular fountain while at its back are lined up coconut trees with benches in between, where locals and tourists alike may use to rest. It is definitely a place for relaxation and escape from the business of the rapidly developing metropolis.
We did not stay longer at the Plaza Mabini and decided to just get going, fearing that the rain would pour again.
Posted: 2012 • 4 • 27
---
WHAT'S COVERED IN THIS GUIDE?
Top Hotels and Resorts in Batangas
According to Agoda review scores.