"There's only one jeepney in the whole of Laoang Island," shared Putot, one of our new friends.
Celerino, nicknamed Putot, seldom spoke. If I'm not mistaken, it was probably the third time that I heard his voice in the two days that he accompanied us as we explored Laoang, Northern Samar. We were at a cottage along Onay Beach with two other locals Rocca and Mark.
"You're kidding," I uttered. It was one of the rare times that he said a word yet he chose to say something as unbelievable as that.
"I'm not," Putot said.
"He's not," confirmed Mark. Later, we would ask a couple of local government workers to verify. As it turned out, there really was just one jeepney in the whole island.
WHAT'S COVERED IN THIS GUIDE?
Motorcycle Town
Many residents of the island of Laoang actually own cars but they are parked in the nearby barangay of Rawis, part of mainland Samar. They only use cars when they travel long distances within mainland Samar. After all, Laoang is a relatively small island and to run errands or just do their daily routine, locals simply walk, take a tricycle, or ride a motorcycle. It's cheaper that way.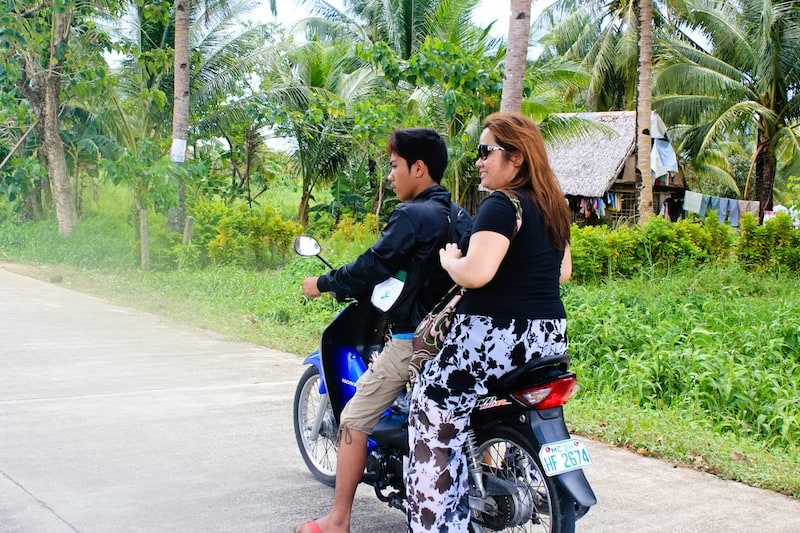 The motorcycle, or habal habal, is probably the most common mode of transportation here. From easy scooters to the bigger ones, motorcycles have become a favorite among men and women, young and old, rich and poor. It has a significant part of their way of life in the island. Thus, it was just apt that we also experience roaming around on a motorcycle!
1. Calomotan Beach
When our motorcycle hit the dirt road, we knew we were in for a treat. All major roads in Laoang have been paved with concrete but it is still the dirt roads that serve as the only gateways, albeit difficult, to the outlying nooks of the island countryside. One of these nooks is an off-white beach tucked in Brgy. Calomotan.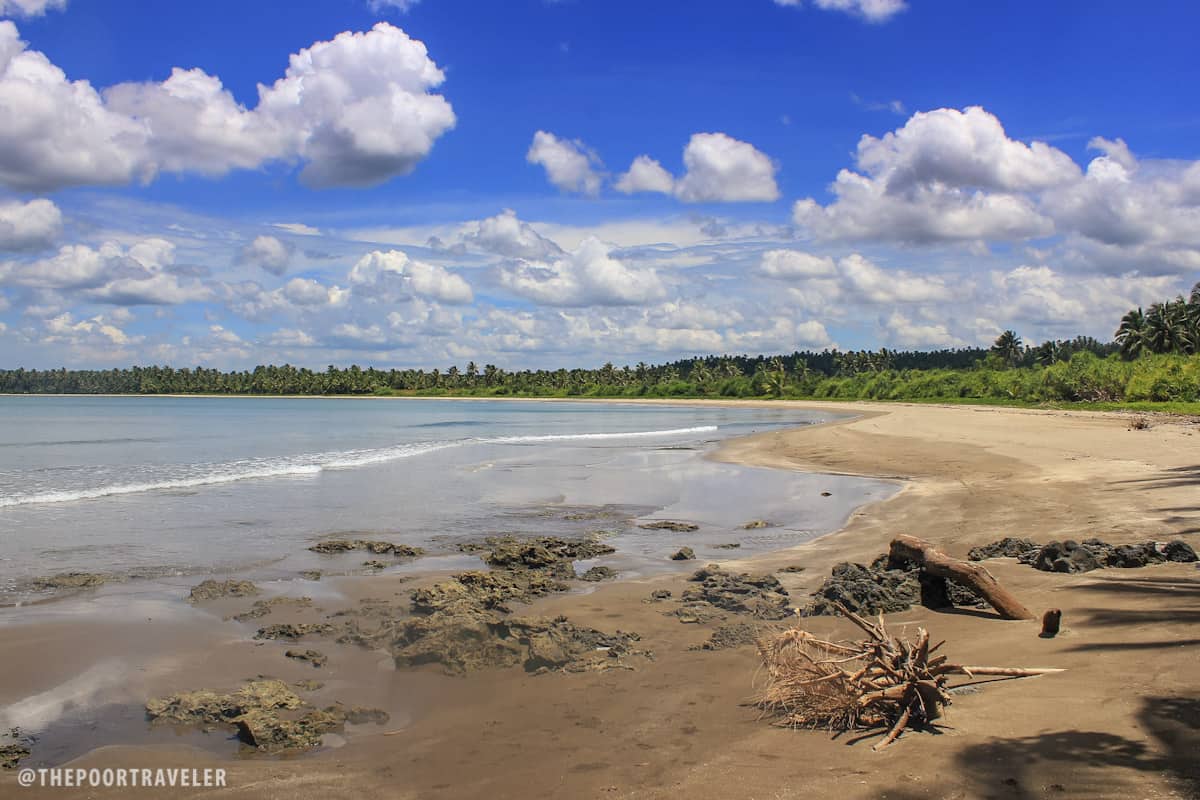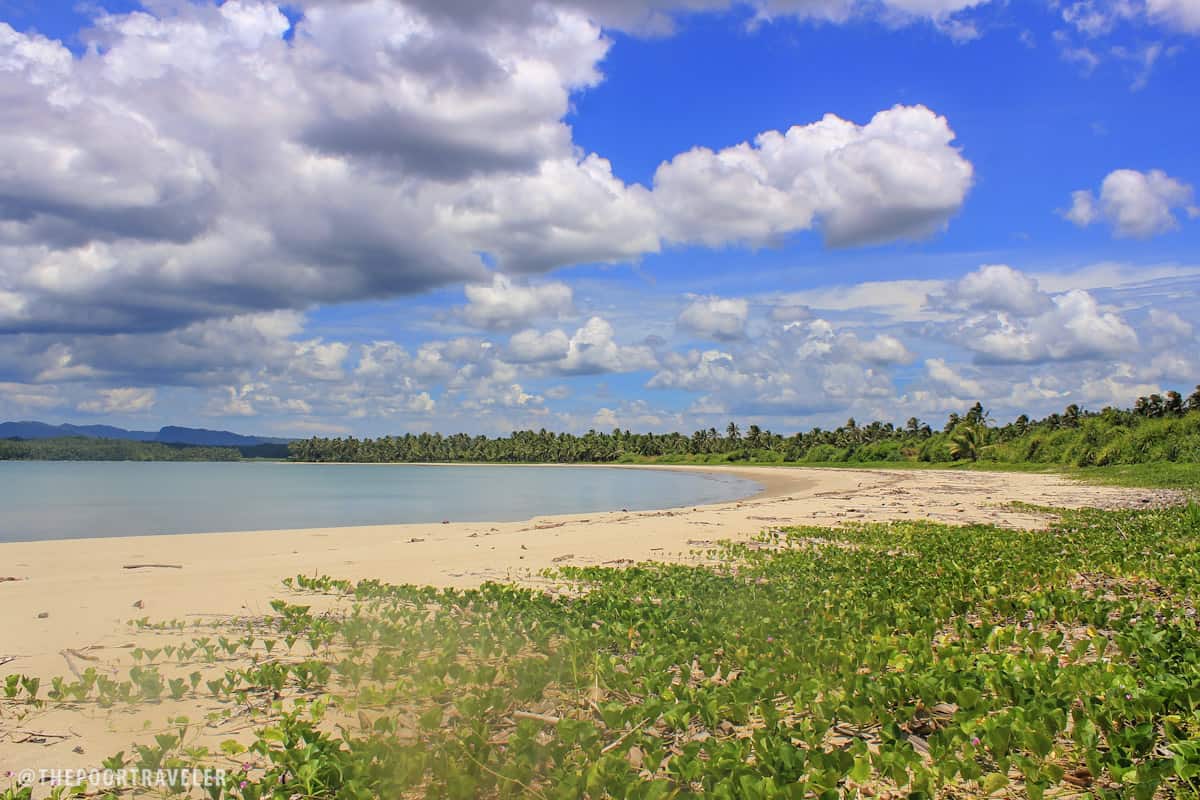 An army of coconut trees rise from a carpet of ferns that is cut by a narrow trail that leads to the sea. The greenery ends at its border with the sandy domain — our first beach for the day. But the greens mingle with the sand as mischievous flowering vines race towards the sea. One side of the cove is specked with jagged medium-sized rocks but none of them disturb the reclusive calm the scenery creates. More about Calomotan Beach here.
2. Magsaysay Beach
I'm not sure whether it was the blinding sun or the spectacular seascape but there was something about Magsaysay Beach that was so soothing, the place was like a lullaby. Maybe it was the soft sand that seemed to gently sway our feet. Maybe it was the easy waves that breezed through shallow waters. Maybe it was the romantic wind that seemed to kiss my cheek and caress my hair. Or maybe it was the sandbar that looked to me like an inviting giant bed. I have no idea.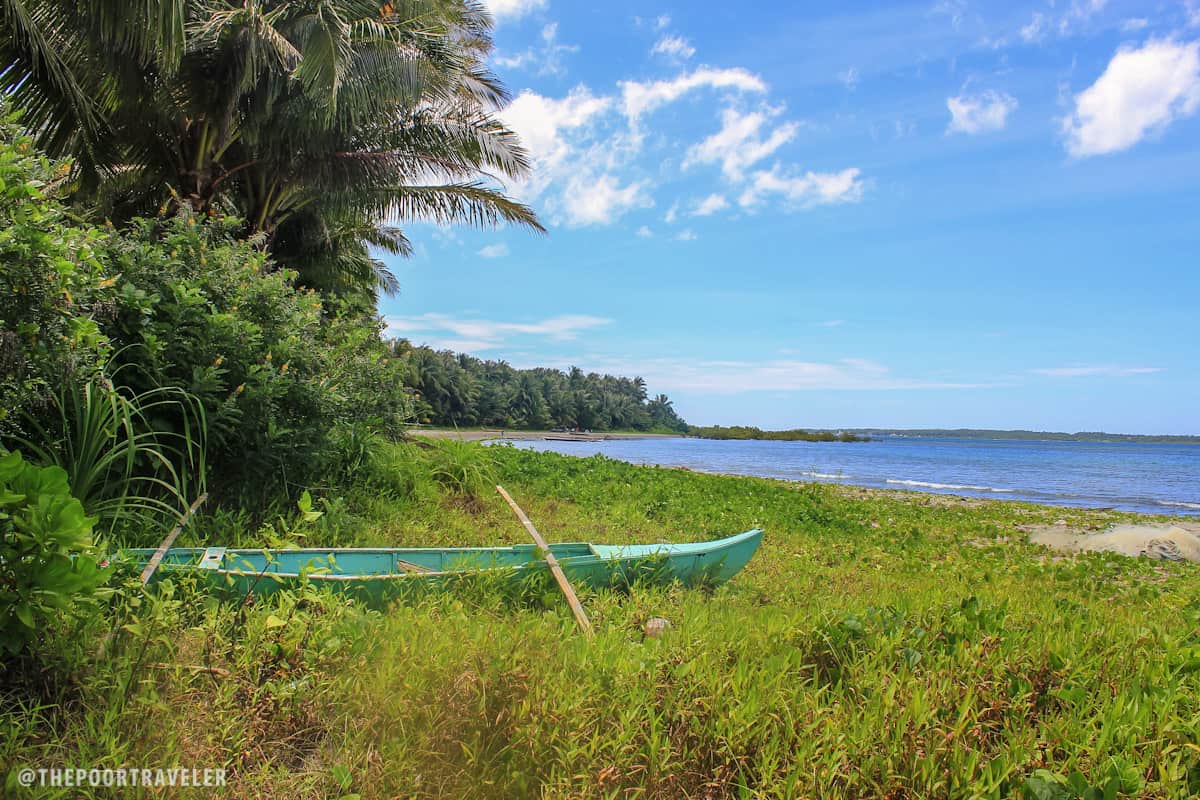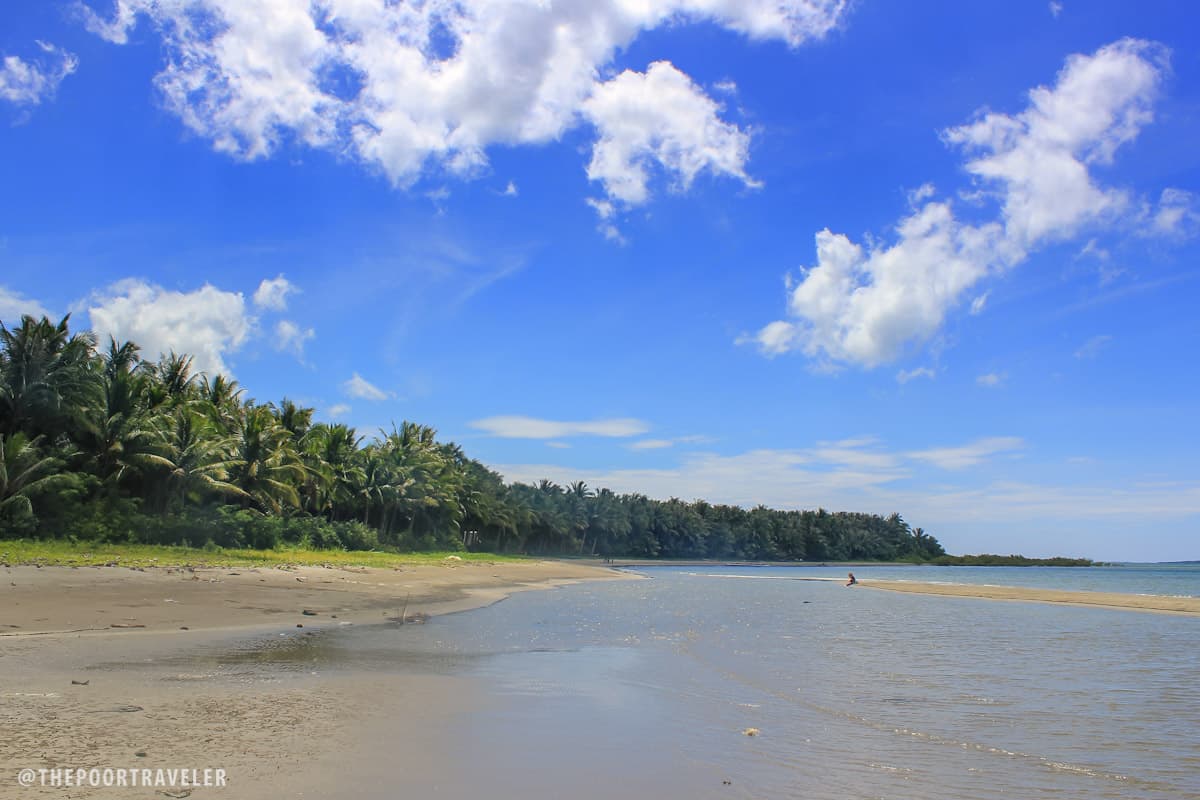 But Magsaysay Beach has that relaxing, sleepy feel to it. It could have lulled me to sleep if it weren't for our companions who called for us, announcing it was time for some buko juice moment! More about Magsaysay Beach here.
3. University of Eastern Philippines
I never really wanted to become an ornithologist but for a good hour, I thought I had a calling. The thought presented itself as we stood in the middle of the fish ponds of the University of Eastern Philippines. It's an odd thought to want to become a bird expert while in a fish-happy environment but we were not there to catch fish.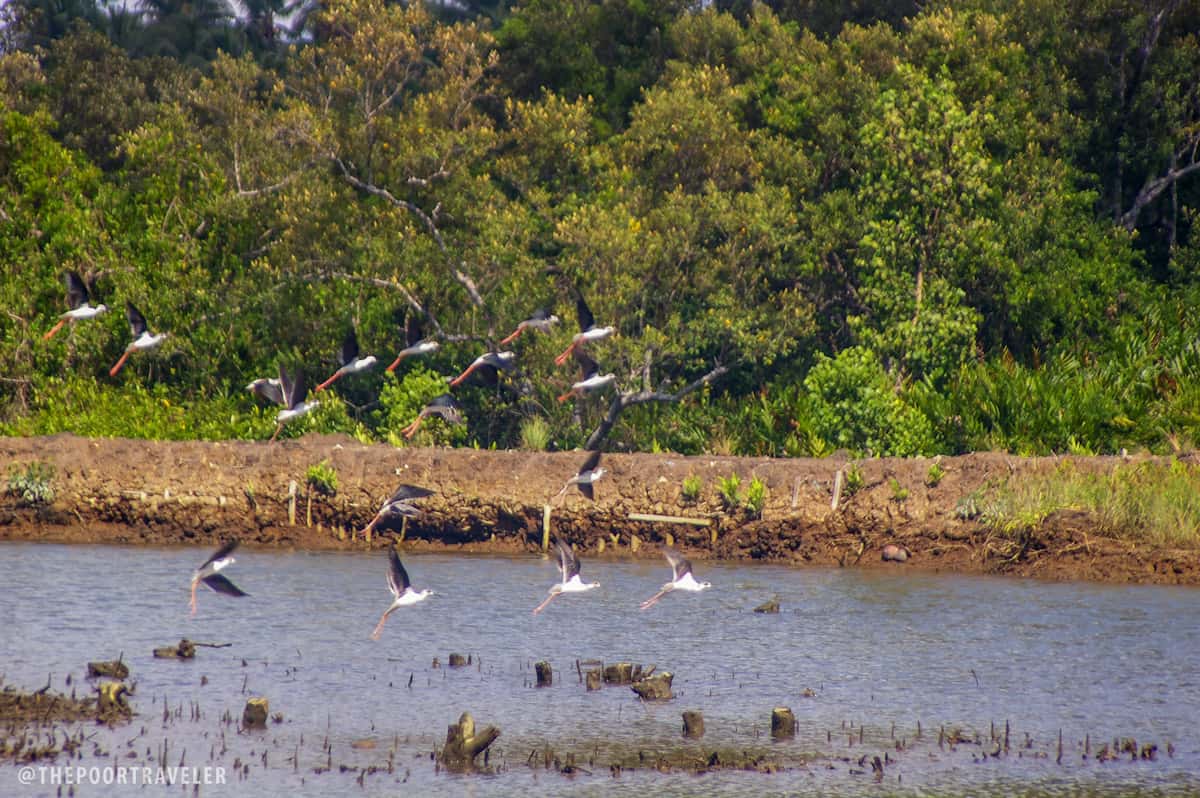 Funny because as soon as we set foot on this wetland, it was the birds that stole our fickle attention. We thoroughly enjoyed birdwatching but we wished we knew what those birds were. More about this stop here.
4. Laoang Church and Almuraya Fortress
Laoang Church, officially known as St. Michael the Archangel Parish Church, is the center of Catholic faith in the island of Laoang. Save for the bell tower, this church, especially its façade, really looked old and historical. The most prominent part of the church's façade is its massive triangular gable, taking almost half of the space. The gable holds two central arch niches above the main doorway with statues of St. Michael the Archangel, which the church is named after and is considered the guardian of the town, and probably the Virgin Mary.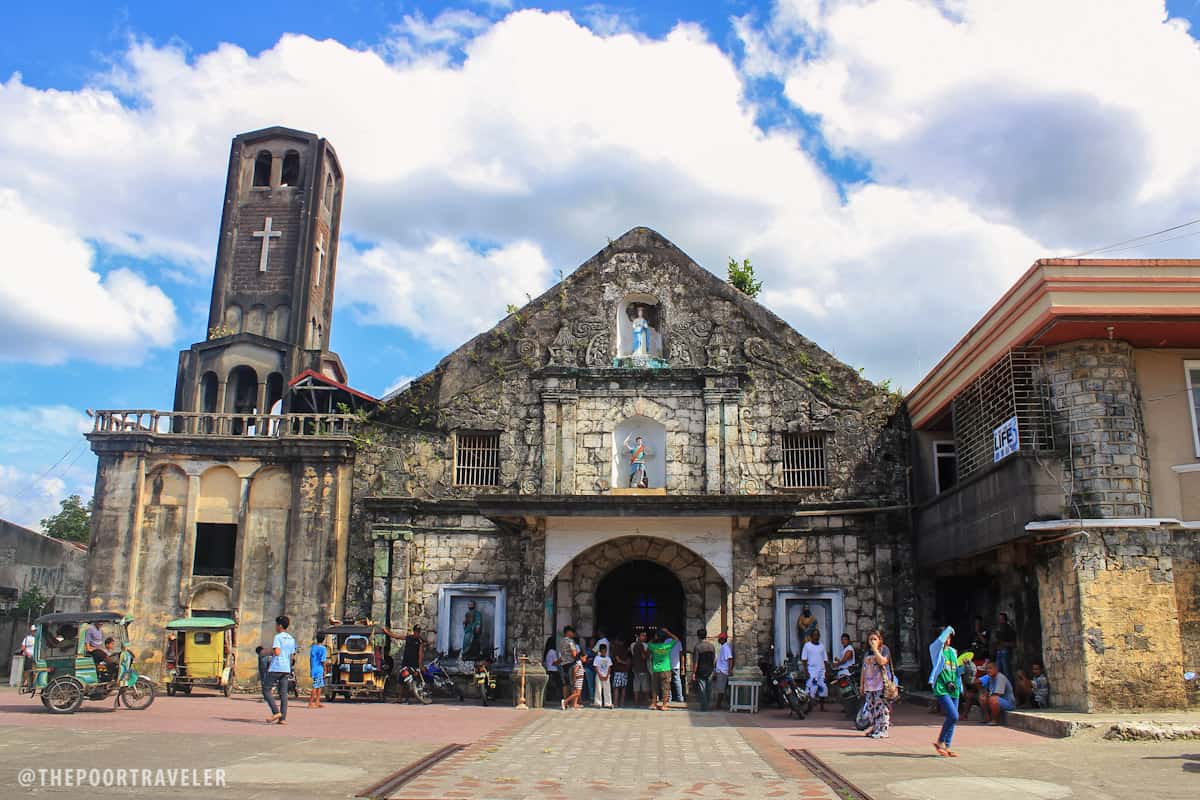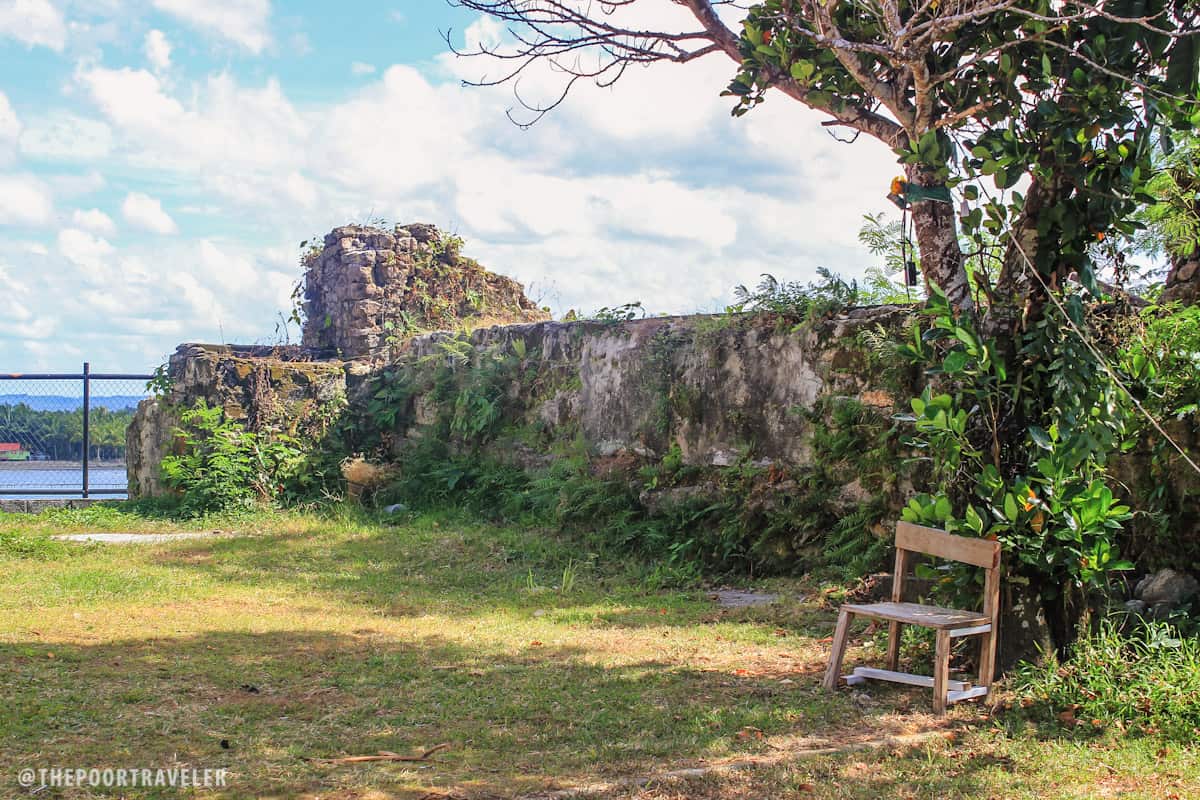 Just beside the church is the Almuraya Fortress, composed of a watchtower and a cobblestone wall that served as a defense of the town against the pirates. Today, only its ruins remain and the watchtower is hardly recognizable. It is, however, one of the most important places to visit in the island. More info here.
5. Onay Beach
Onay is the vernacular word for suicide. Legend has it that a tragic love story ended at this beach, which made locals call this place, "diin ba ang may nag-onay," or in English, "a place where someone killed herself." But this grim moniker did not stop them from flocking to this place; it is the most popular swimming spot in the island. Blanketed in a glowing mixture of white, black, and brown grains, Onay Beach reflects the afternoon sun and glitter as if the sand is golden.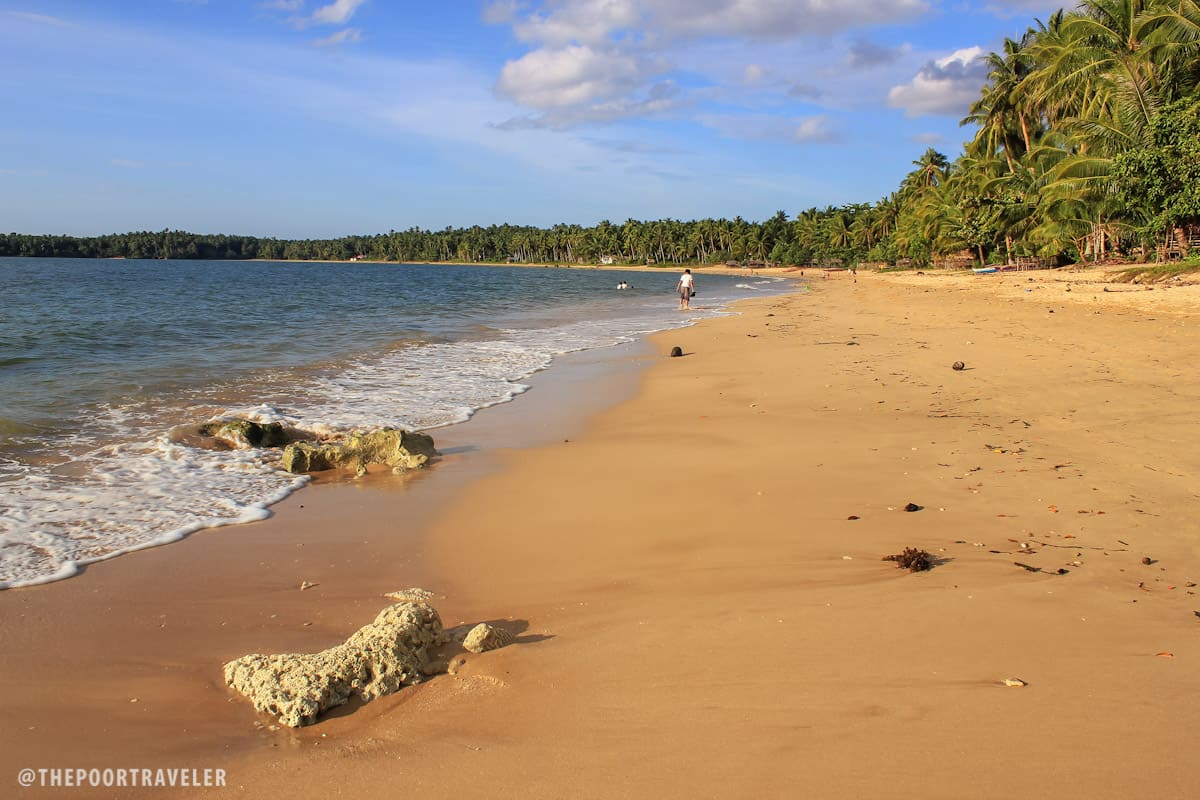 Onay Beach is a long, long stretch of sand, with one side fringed with thick vegetation and the other soaked in turquoise water. As I stood at the mouth of the main access point in the middle of the cove, I could hardly see its north end, seemingly disappearing in the droplets that the waves spray into the air.
On the south end lie a cliff and two massive rocks. The cliff serves as a breakwater, pushing the waves to make loud splashes as they slap its edge. Fully grown trees grow on top of it, allowing cliff jumpers to leap from the edge of the rock into the deep water. The first of the two rocks, just a few feet away from the first, is generally flat-topped but is heavily contoured. Half of it is bare, a torture to the sole, and the other half grass-covered. At the center of the grassy portion is a deep, half-filled watering hole. Both these rocks can be accessed from the dry sand and they stretch all the way to the sea. The other rock is a bona-fide islet, surrounded by water but still very accessible. Its top is also flat and is decorated with a small bush. The gaps between these rocks created mini-rivers as the water rush-squeezed their way through them for a chance to touch dry land. Read more about Onay Beach here.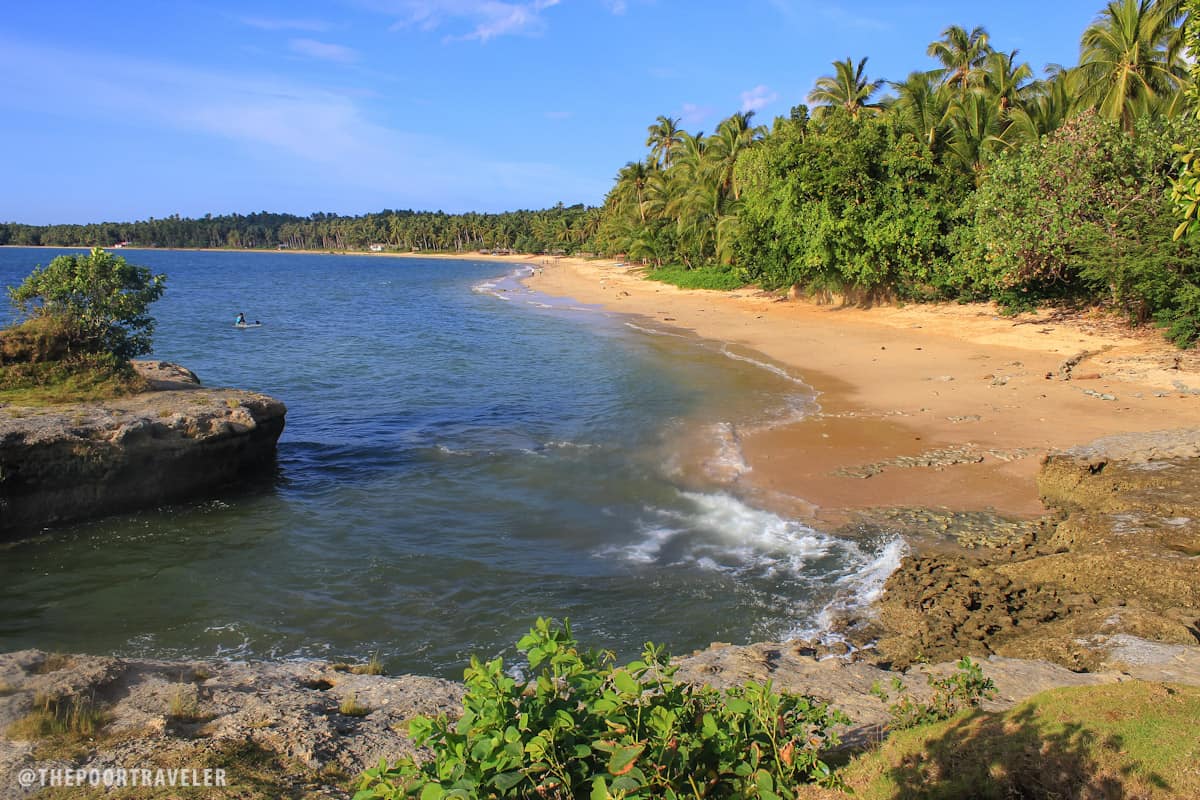 When our soles were satisfied and our knees ached, we headed back to the hut where our new friends Putot and Mark took temporary shelter. Our conversation meandered from beaches to politics to progress. They were all just waiting for the time that tourism in Laoang would explode and they were conscious of the potential harm it can do to their home. They don't think they're prepared for the impact of development should it come to their island in the near future. Simple life, that's what they had always bragged about. Although they wish life here would be better, they said, they were not complaining about the slowness and silence that invisibly swallow the winds and tides here. They're happy with just enough food to eat, beautiful environs, plenty of time, and a reliable motorcycle.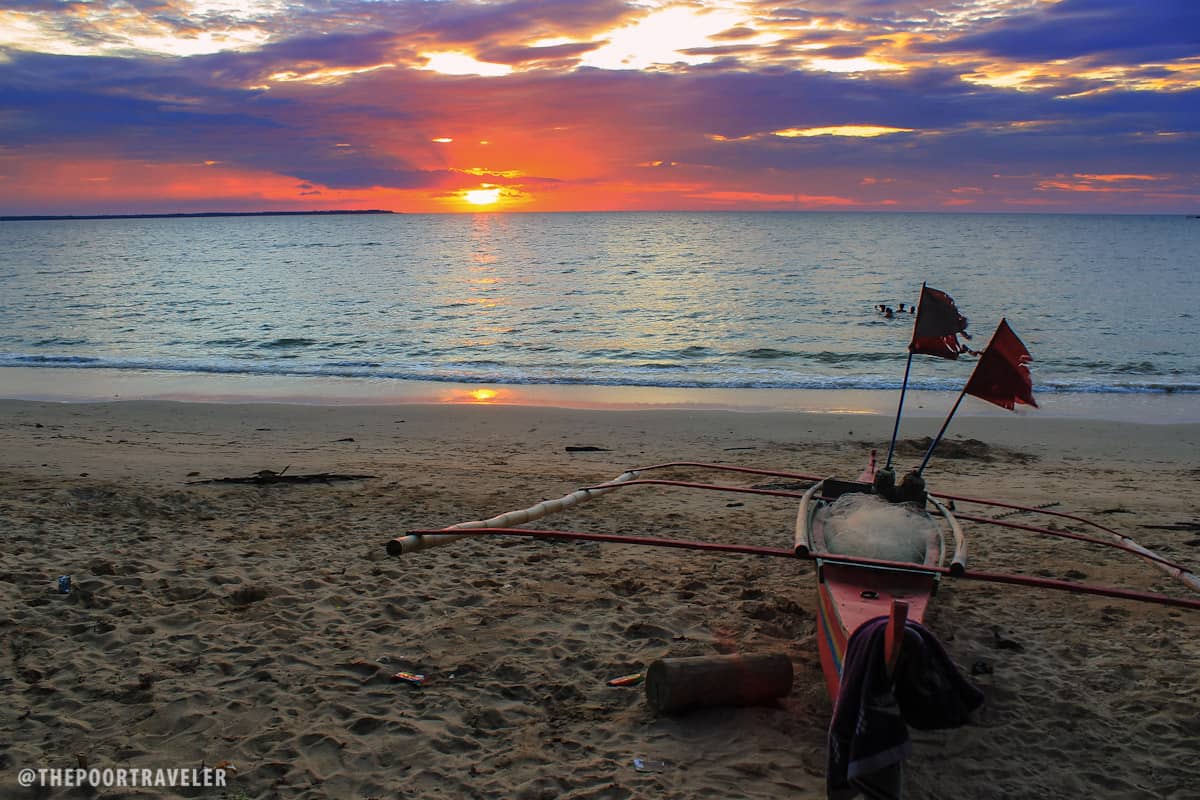 "Come to think of it, I haven't seen any cars, either. Have you?" I asked my friend Ces,
"No, no," Ces answered. "I've only seen tricycles, motorcycles, and a pick-up truck, which is the police mobile."
"There are three cars here," added Mark. "And they all belong to a funeral service company." He chuckled, preventing him to put another pinch of crunchy green peas into his mouth.
"Seriously, though, we don't need cars here," Mark's tone exhibited a hint of pride that radiated even more brightly that the orange sun diving into the silhouette of Mt. Mayon, which is seen quite clearly from here.
Posted: 2013 • 3 • 8
How to get here: From Manila, fly to Catarman, Northern Samar. Take a trike to the main terminal and ride a jeepney that goes to Brgy. Rawis in Laoang. In Rawis, take the short boat ride to Laoang Island.