2016 • 5 • 28
The municipality of San Juan in La Union has been hit by a series of waves.
The first wave of tourists was composed mainly of swimmers and sun-worshippers. For decades, San Juan was known simply as a beach town, just one of the many that freckle the map of Northern Luzon. But as roads stemmed deeper into the more remote corners of the island, the ever-fickle tourism shifted its focus to several more dazzling coves, including those in Pagudpud to the north and in Pundaquit to the south.
The next wave brought with it a new breed of beachgoers — surfers. From July to March, the shores of San Juan are slapped with swells of five to six feet, pumping new life to the sleepy town, paving the way to become the region's surfing capital, and putting La Union back on the tourist map.
When we visited the place recently, we were hoping to start another wave. A marine conservation event in which we participated was held on the beach of Urbiztondo, the province's surfing epicenter. Called "Save Our Seas" Coastival, it was an effort led by Human Nature in cooperation with Save Philippine Seas, WWF for Nature, and other environmental groups. "It was our answer to LaBoracay," the organizers enthusiastically declared. LaBoracay is just one on a recent wave of beach festivals that attract hordes of tourists and piles of trash.
It was a one-day event, and I intended to come home as soon as the program was over. Summer may be at its peak (with temperatures hitting almost 40C), but the seascape was as flat as I would love my belly to be. The air may be fresh, but the season deprived it of any coolness. But as I walked around town, I found a reason to stay a little bit longer: shirtless men food.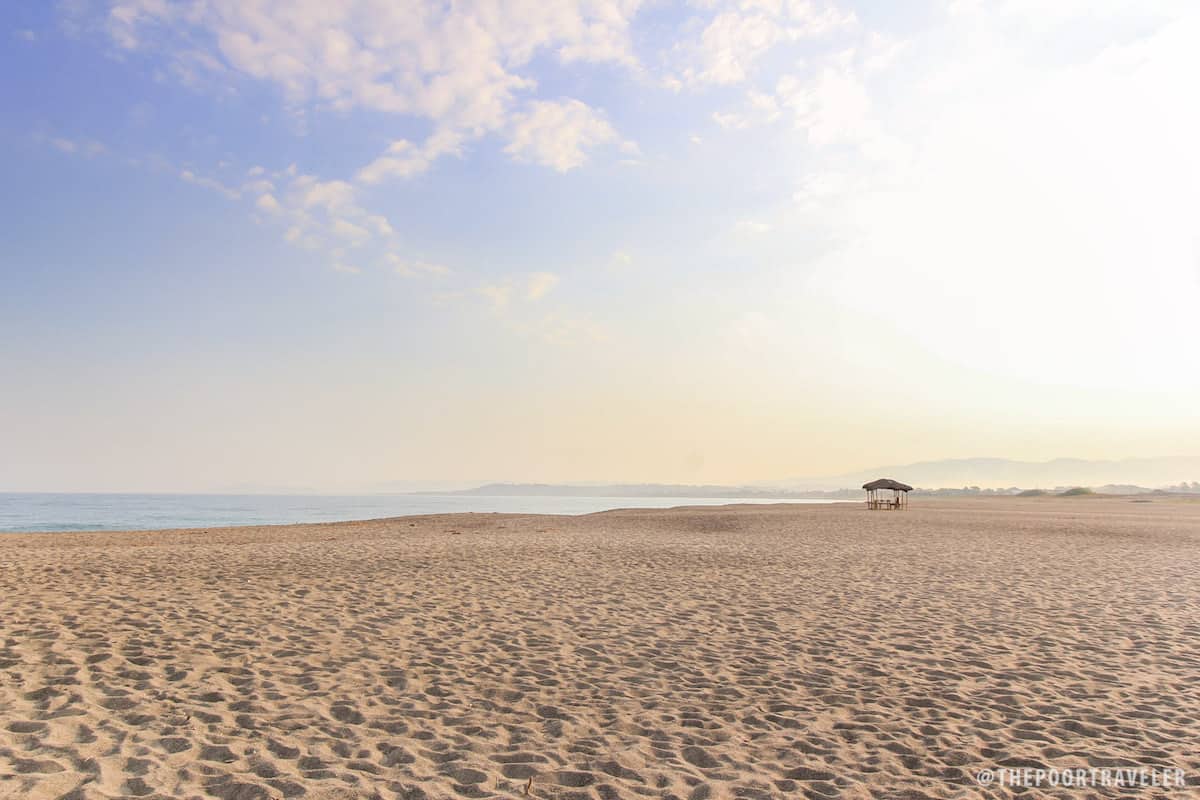 San Juan is the most easily accessible surfing hotspot from Manila, ensuring a steady and constant supply of tourists, which means good business. A strong food scene has begun to emerge. Along the beach and the parallel road, lanes of restaurants offering a wide array of cuisines are punctuated by cafes and street food stalls. Here are some of those I was able to try during my brief stay. (In chronological order, not by quality.)
WHAT'S COVERED IN THIS GUIDE?
Urbiztondo Grill House
This is your typical traditional Filipino eatery. And when I say "typical," I mean it. They serve a whole lot of dishes, but their specialty are the grilled ones (duh). I ordered Grilled Tuna Belly (P175) and Adobong Pusit (P220). They weren't bad-tasting, but there was nothing special about 'em either. The freshness of the seafood could not be denied, though.
Warning, though. The place is enclosed but not airconditioned. There are several fans around, but during hot summer days, they may not be enough if you're expecting to kind of relax a little bit while waiting for your food.
As for the prices, most seafood dishes are at P220, vegetables at P90, chicken at P120, pork at P140, and beef ranging from P165-P345.
Angel and Marie's Place
One of the best known places to stay in San Juan is Angel and Marie's Surfer's Retreat, run by a couple who are well-loved in the surfing community. They also have their small diner, which just like Urbiztondo Grill House, serves mostly Pinoy dishes. I was walking to another bar when a chalkboard that screamed OMELET caught my attention. At first, I thought it was closed because it was dimly lit, but it was just meant to be that way.
I ordered Tomato and Onion Omelet and Squid Adobo Rice. Nothing about the omelet stood out, to be perfectly honest. The adobong pusit was a bit above average, having a perfect blend of salty and sour, and mixed with large pieces of tomatoes and onions. Food preparation took time, but they were upfront about it even before I ordered.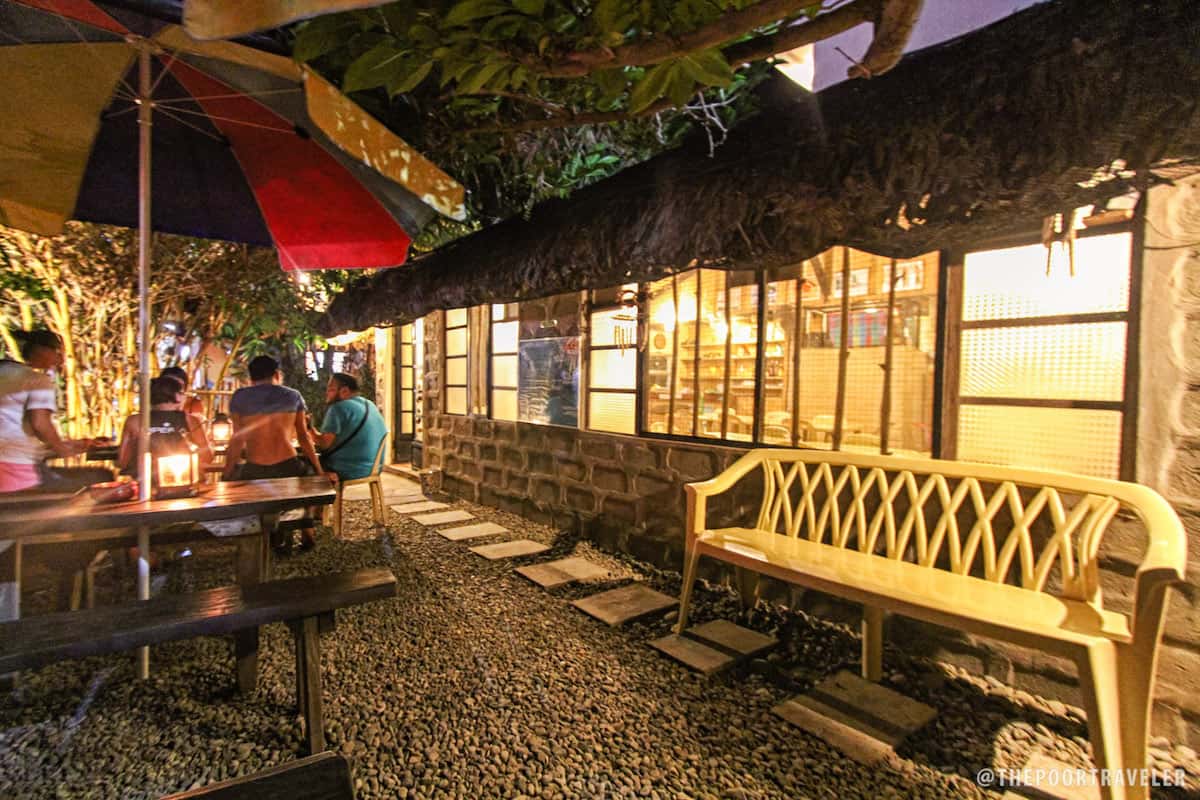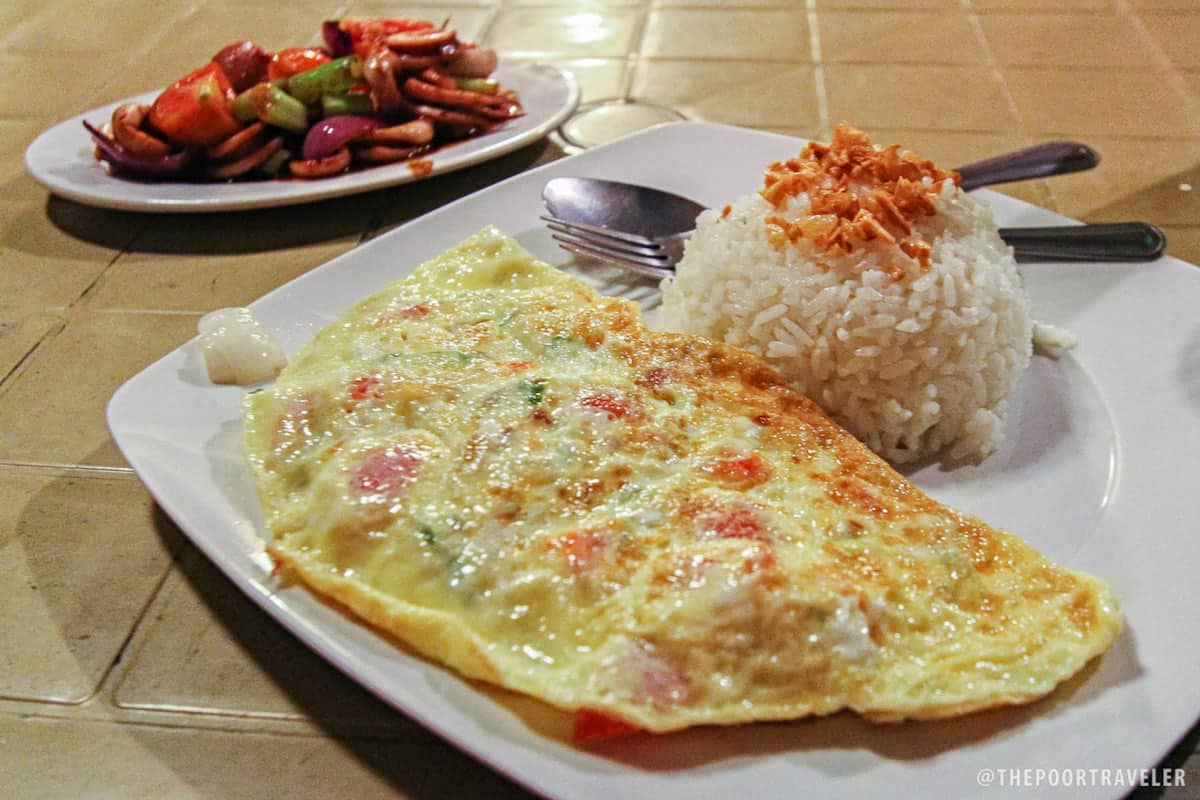 Gefseis Greek Grill
A quick Google search of recommended restaurants in San Juan will most likely lead to Gefseis. It is well-covered by bloggers and is a constant in top 10 lists. Novelty is a big part of it, I guess. After all, we do not see that many Greek restaurants outside of Manila. Needless to say, expectations were high for this beachfront, blue-and-white open-air restaurant.
At this point, my friend Mica had caught up to me and joined me for lunch at Gefseis. She ordered Spaghetti Salad (P240), which is a combination of fresh tomato, bell peppers, onions, olives, feta cheese, and oregano topping a big serving of noodles. It was my first time to try a spaghetti dish with fresh (uncooked) ingredients. It's a matter of taste, but it's just not to my liking. Mica seemed to enjoy it, though.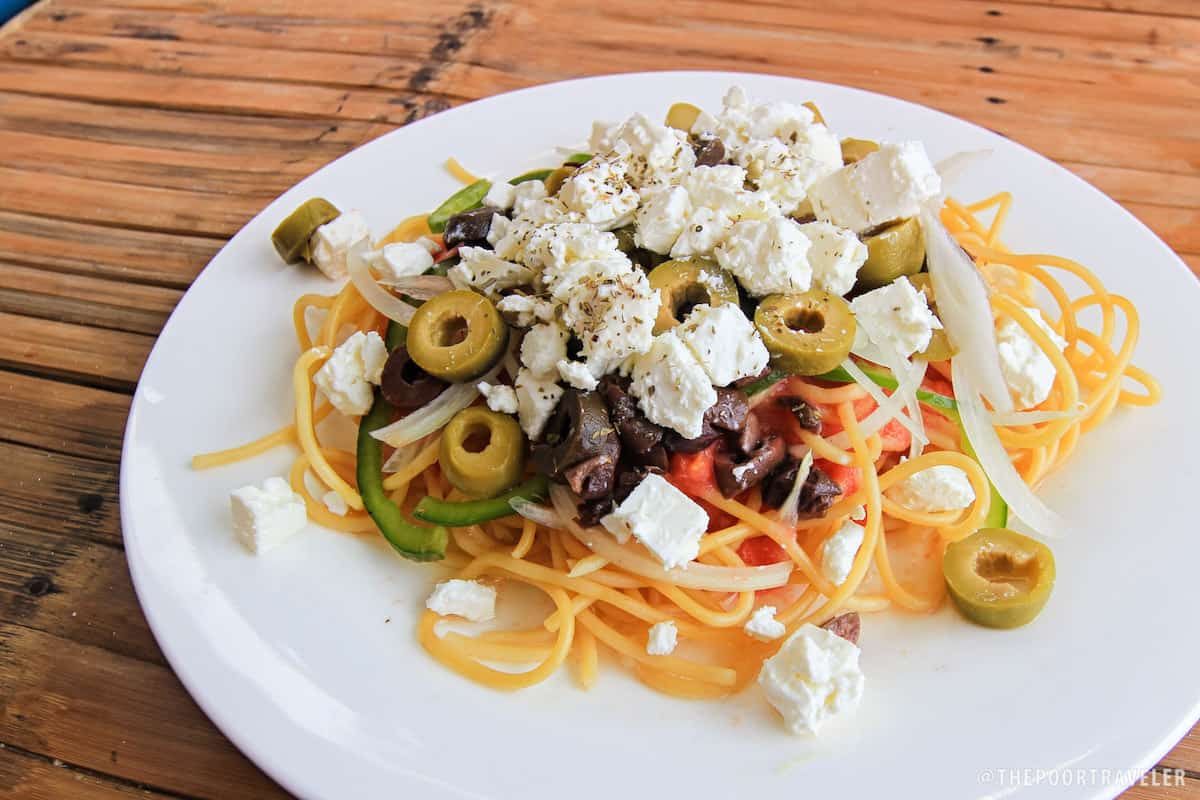 I had a plate of Kontosouvli (P200), a chunk of spiced pork slow-roasted overnight, which was nothing remarkable. It was dry and was hard to chew. The saving race was the Moussaka (P200), something that I order at every Greek resto I find myself in, and this one did not disappoint. The potato and eggplant were tender, and the bechamel sauce and cheese had the right milky sweetness that complemented the rest of the ingredients.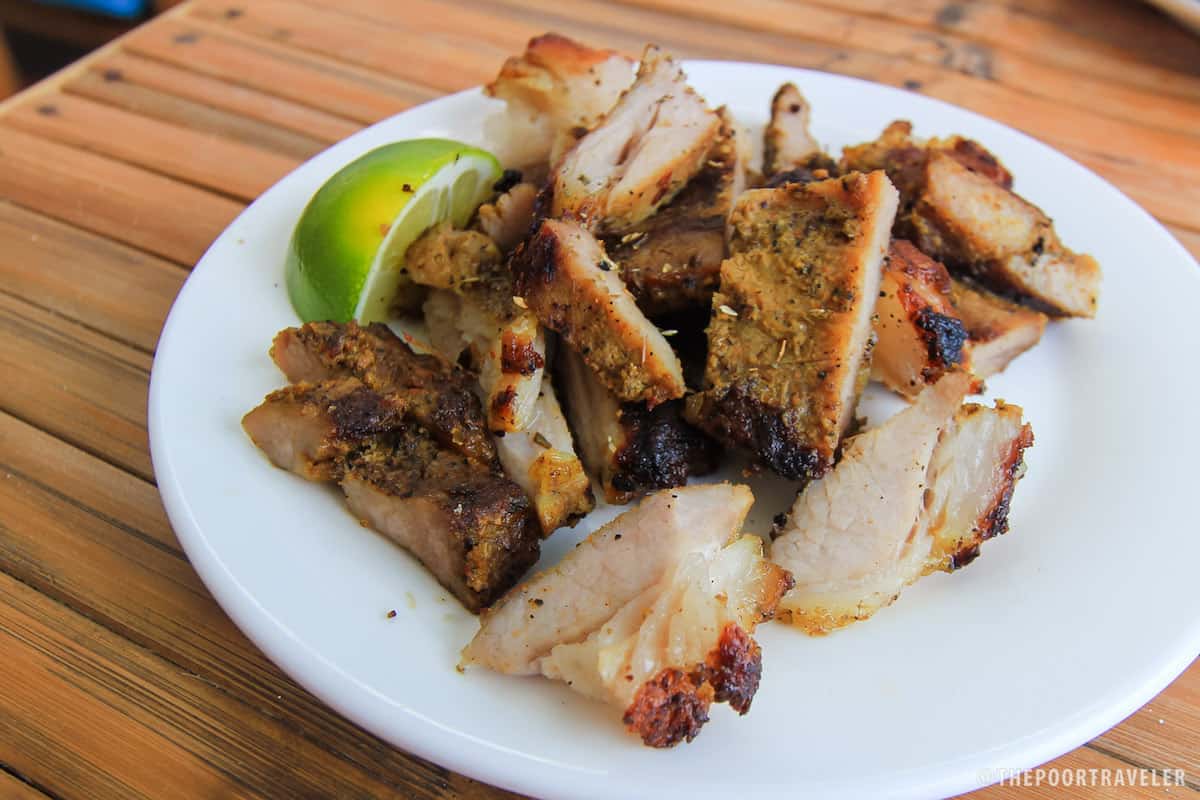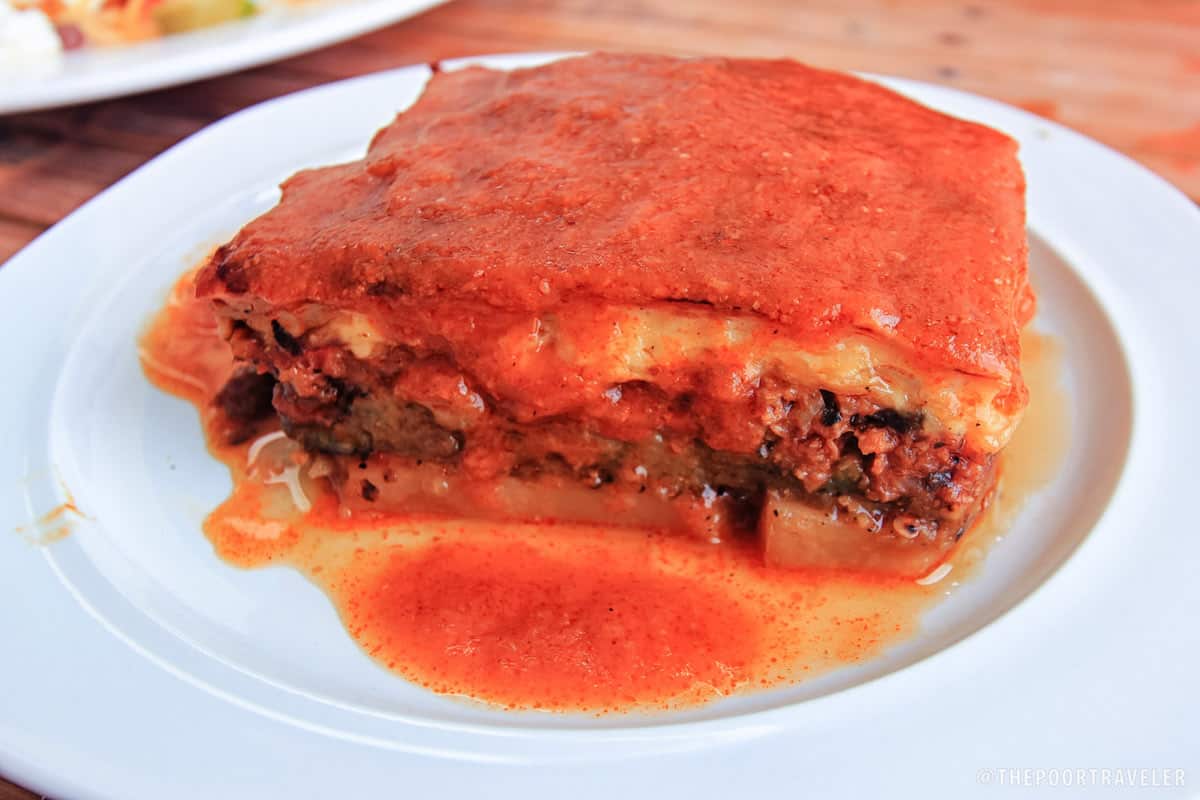 Surf Shack
It was the first dining experience in La Union that I thoroughly enjoyed (partly because I was half-drunk the whole time). With music from a live band filling the air, Surf Shack is more of an outdoor bar than a proper sit-down restaurant. The menu lists mostly bar favorites like pizza, buffalo wings, and other finger food delights. Their best-sellers: Mommy Lou's Gourmet Tuyo Pizza and Ilokano Pizza (with Vigan longganisa). But that evening, I was not in the mood for tuyo — I had enough of it that morning at Urbiz Garden — so I ordered Roast Garlic and Shrimp Pizza and Buffalo Wings.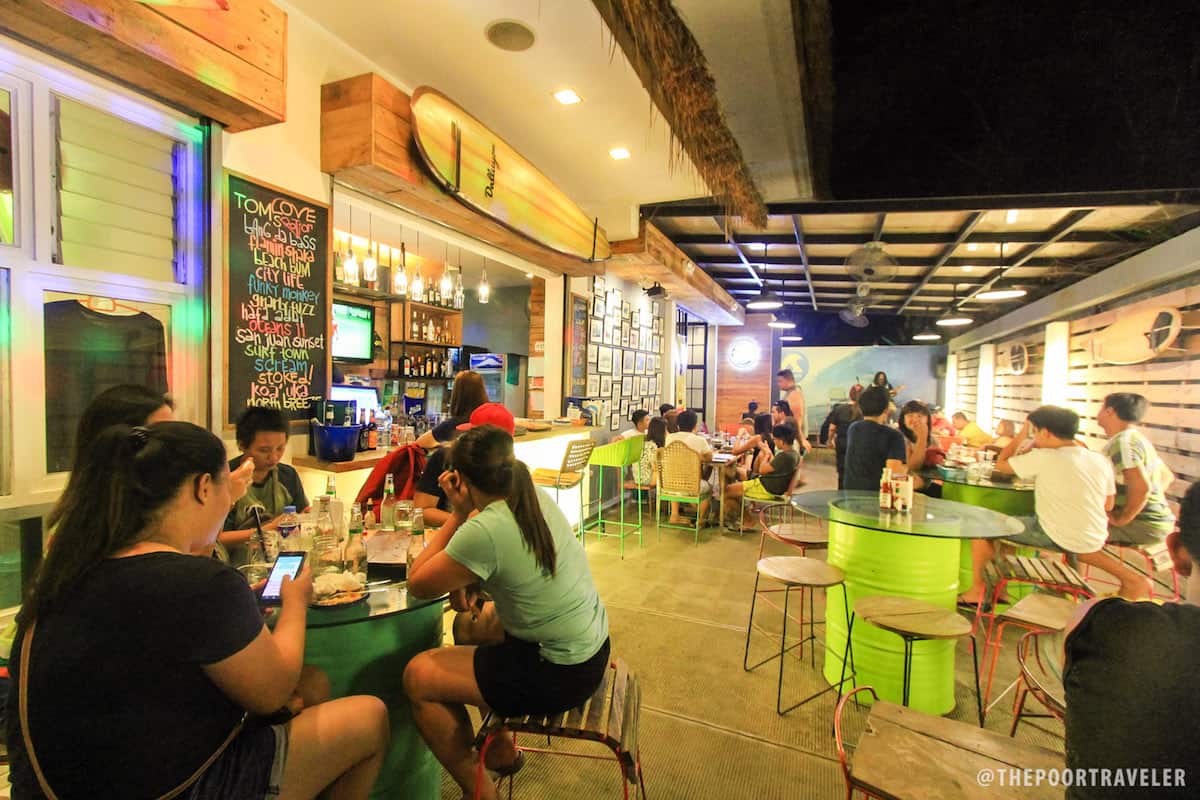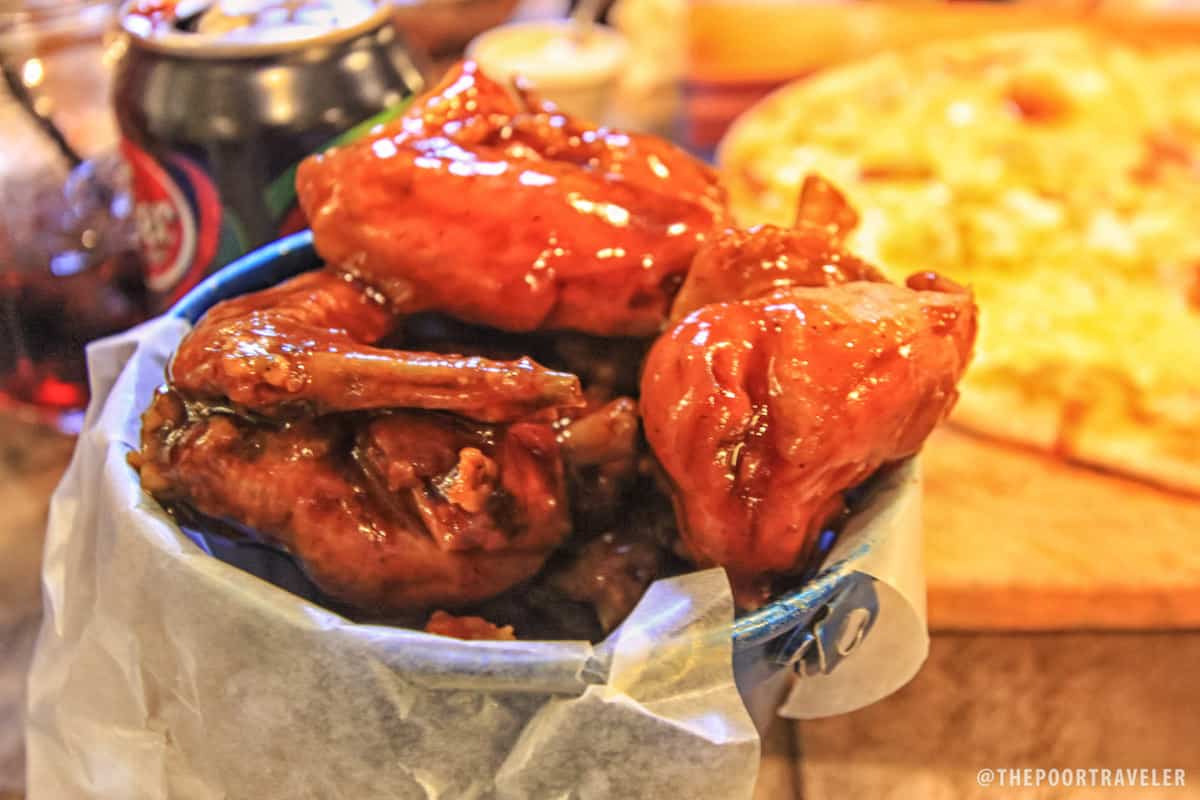 But Surf Shack, with its open-air setup and laidback atmosphere, is more like a food community. Its entrance is flanked by a shawarma kiosk and a barbeque stall (selling Pinoy grilled faves like isaw, gizzard, and liver). While they are completely separate establishments, they have the same owner. You can buy from any of these stalls and dine at any of the tables within the complex. We're such suckers for isaw and other entrails, but the only one available at the time was grilled gizzard, which tasted great and was cooked perfectly. (The vinegar that came with it was a bit wanting, though.) The Beef Kebab Rice was a delightful surprise. I've been used to having kebabs that are a bit too dry, but this one wasn't. It was a humongous serving, too.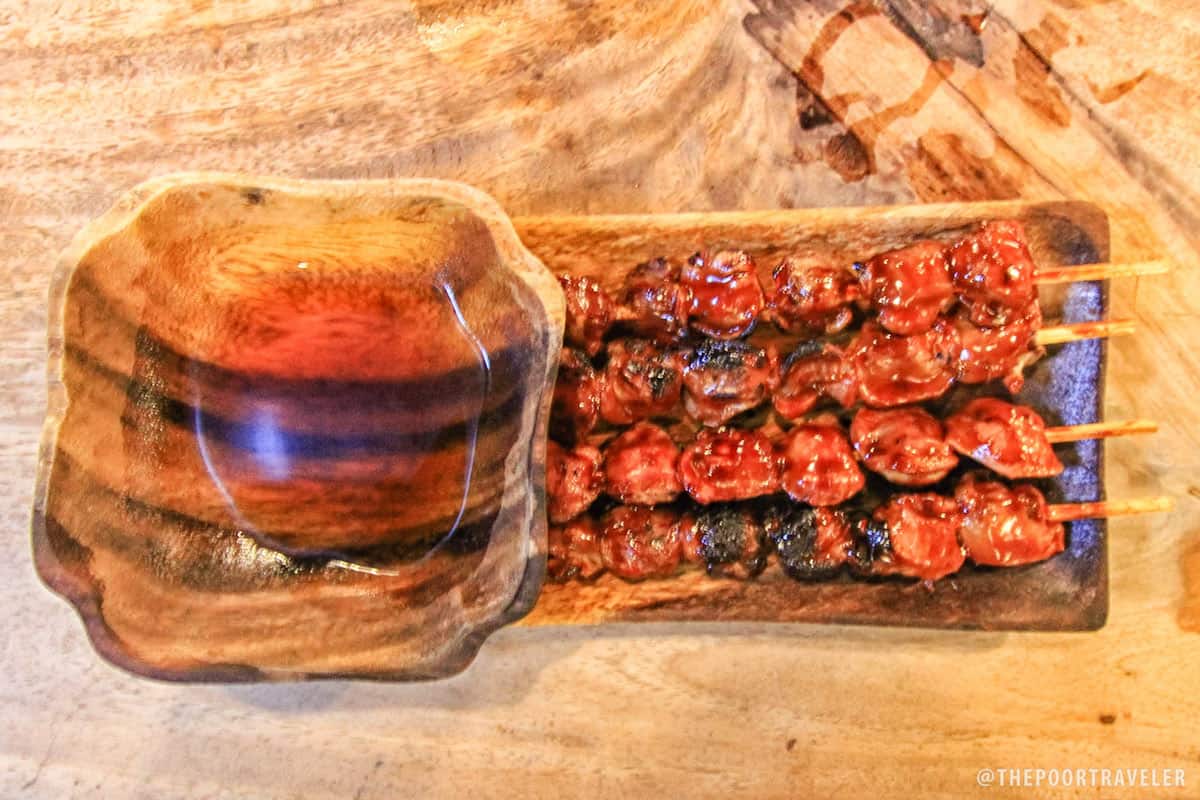 Flotsam and Jetsam Hostel
Although more popular as a hostel, their kitchen is open to guests and non-guests alike. I would have liked pizza that noon, but pizzas were not available until 4pm, they said. We ended up ordering a bunch of rice meals. Mica ordered Lechon Kawali, and I had Crab Meat Rice and Carbonara. I loved every bit of all three. These are simple dishes, but they were all perfectly prepared. This was definitely the best dining experience we had in San Juan, and that's not yet considering how airy the whole place was, facing the beach.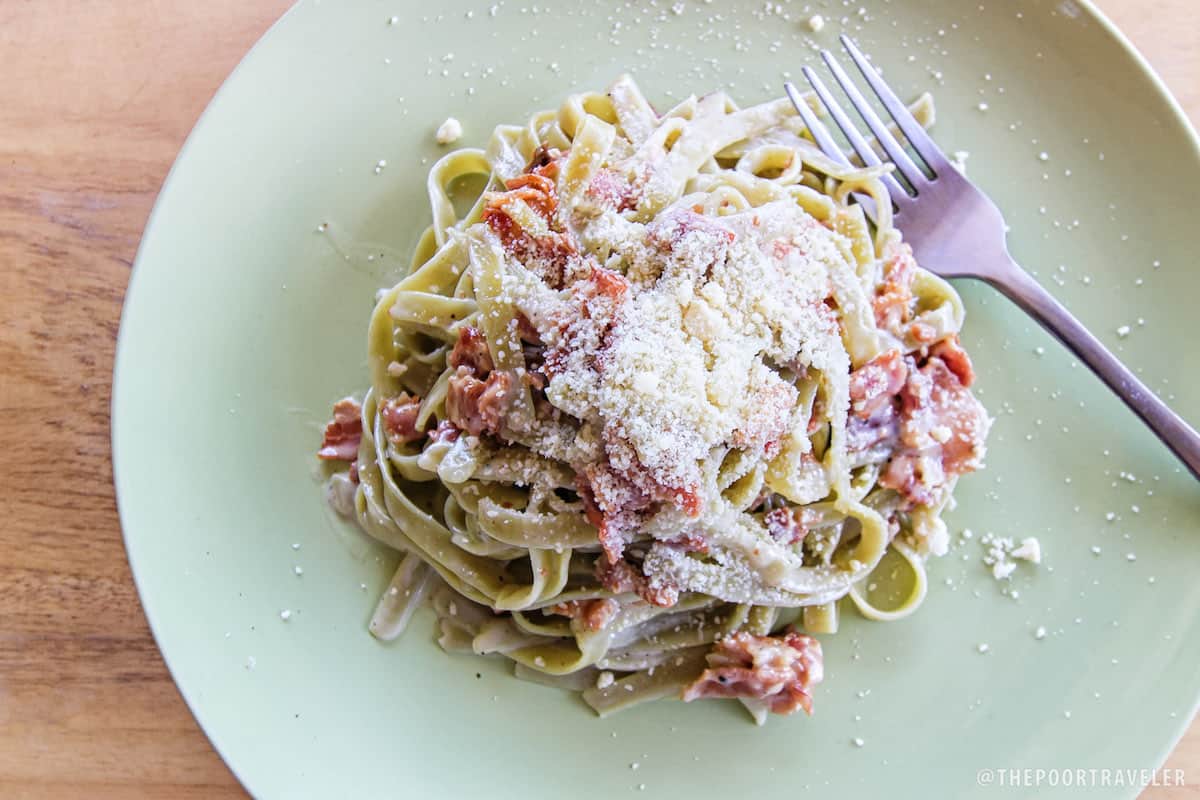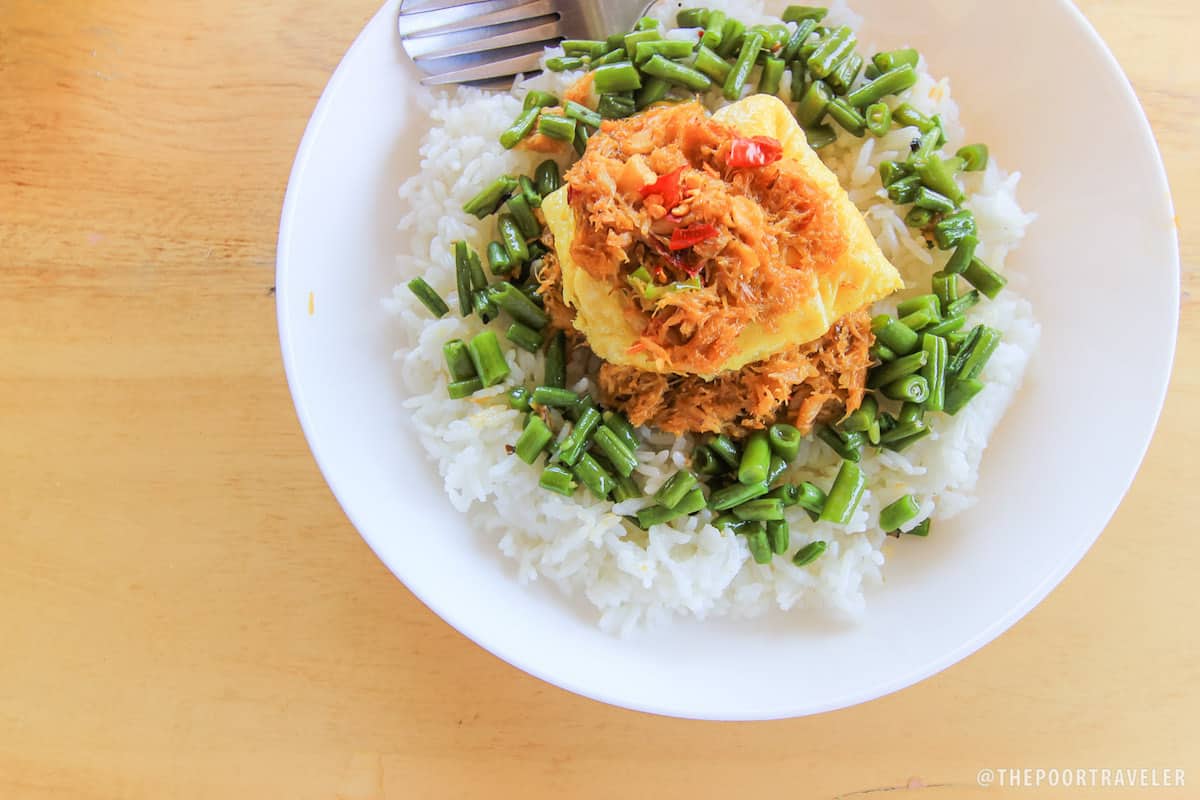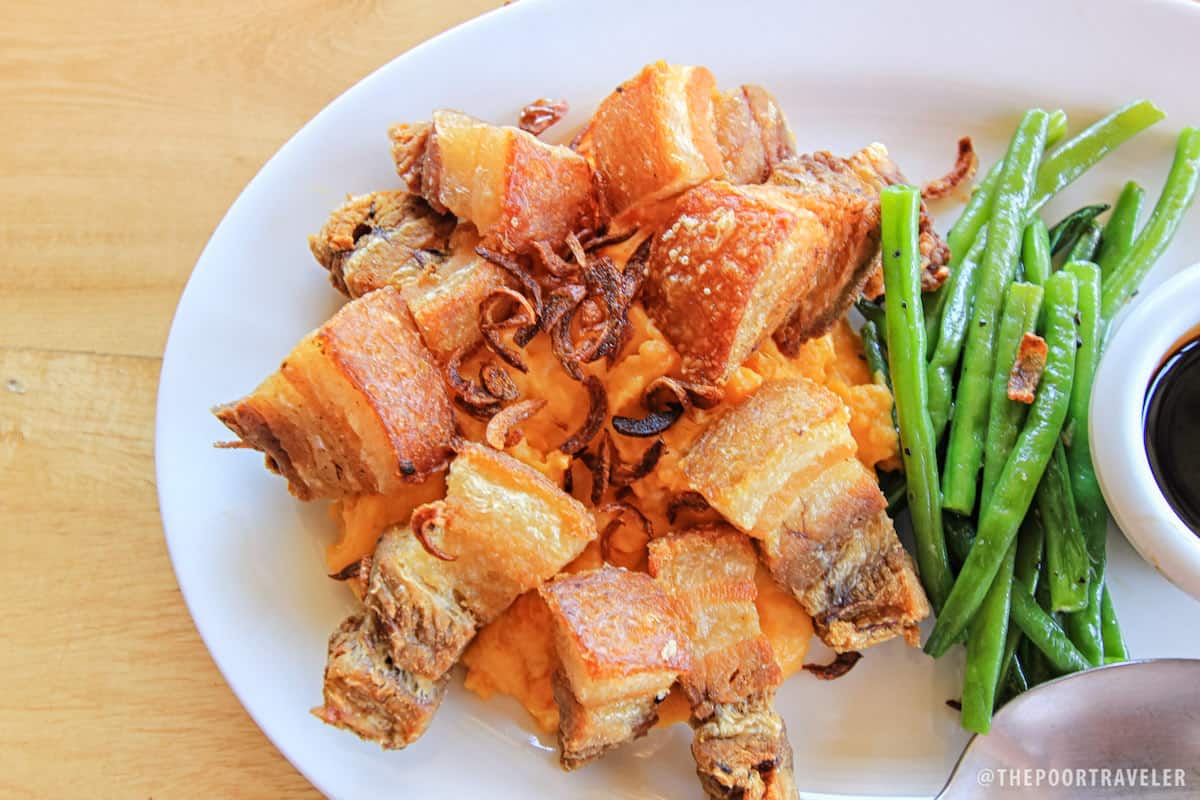 El Union Coffee
Right after a satisfying meal at Flotsam and Jetsam, we moved to the famous El Union Coffee. It was a Monday, and the place was not as packed as usual. I had Iced Latte and Horchata, both of which were truly refreshing. What I liked best about both drinks was that they weren't overly sweet.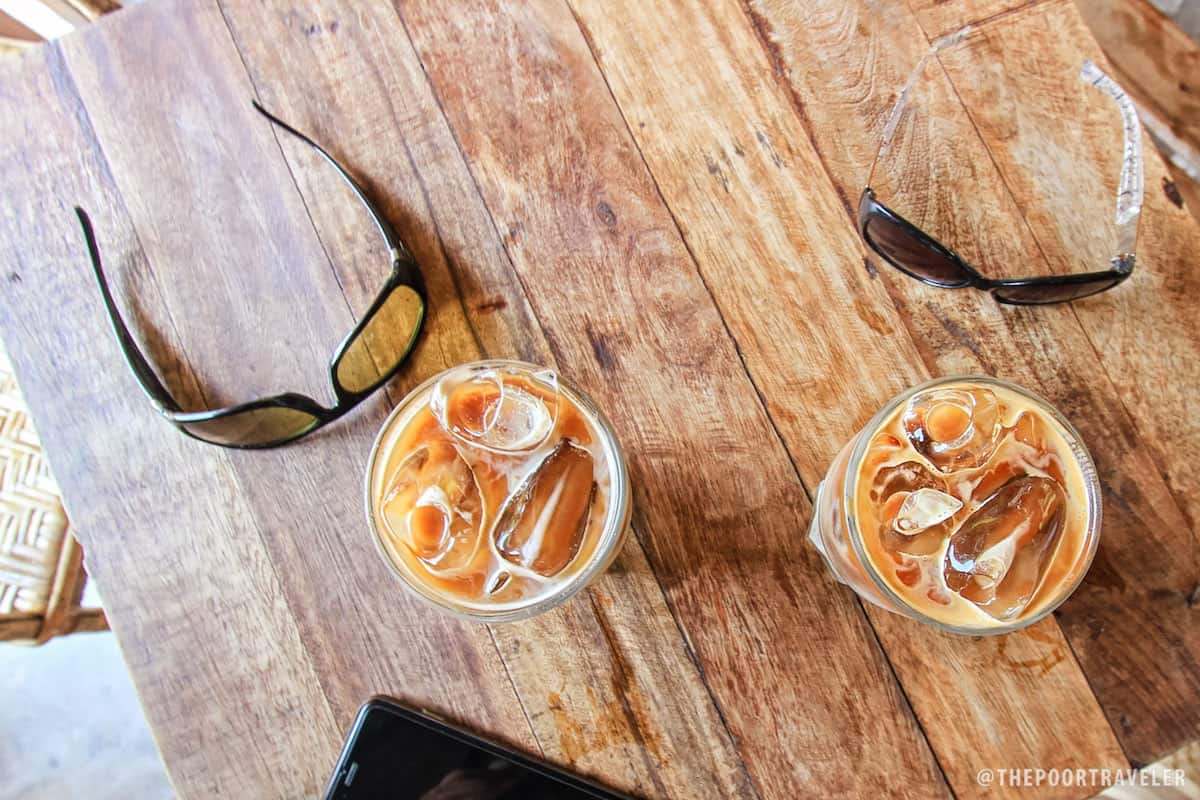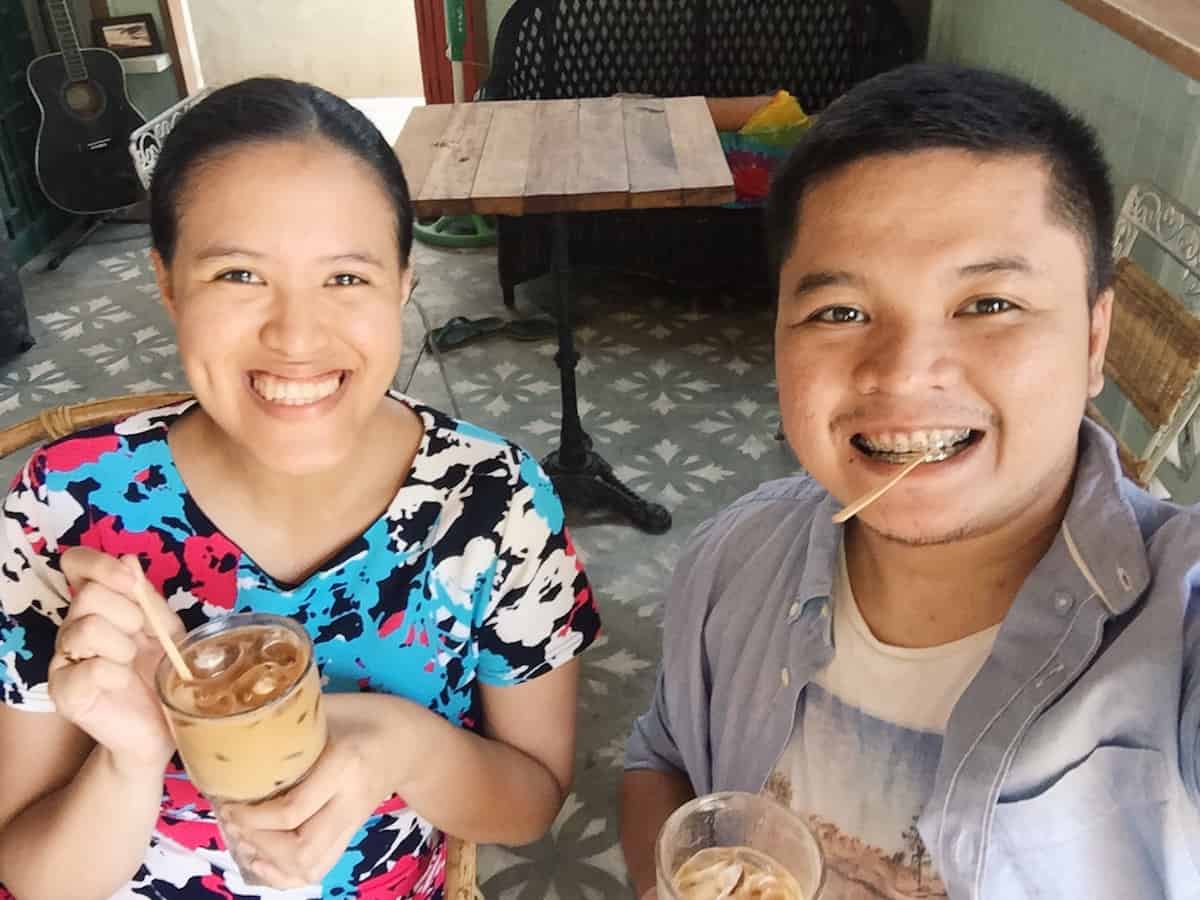 The ambiance was great, too. Although not really as close to the beach as I expected, it fostered a relaxing, intimate atmosphere that encourages conversations with other customers. We were able to chat with the staff, the owners, and other tourists. Everyone seemed to be having a fantastic time during our visit.
——————-
Well, that's about it. But there are a couple more dining spots that I planned on giving a try, but did not have enough time. Here they are:

Mad Monkeys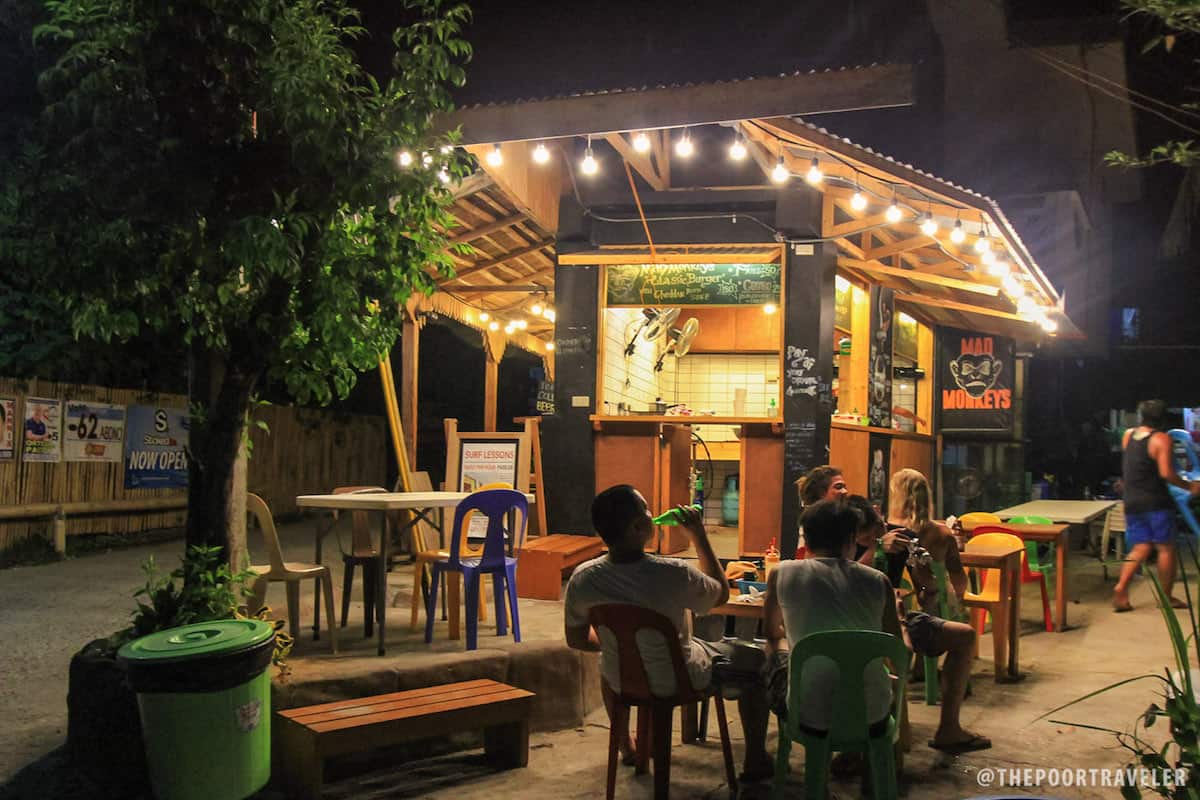 A burger joint, and a pretty popular one at that if the number of people dining here is any indication.
Tagpuan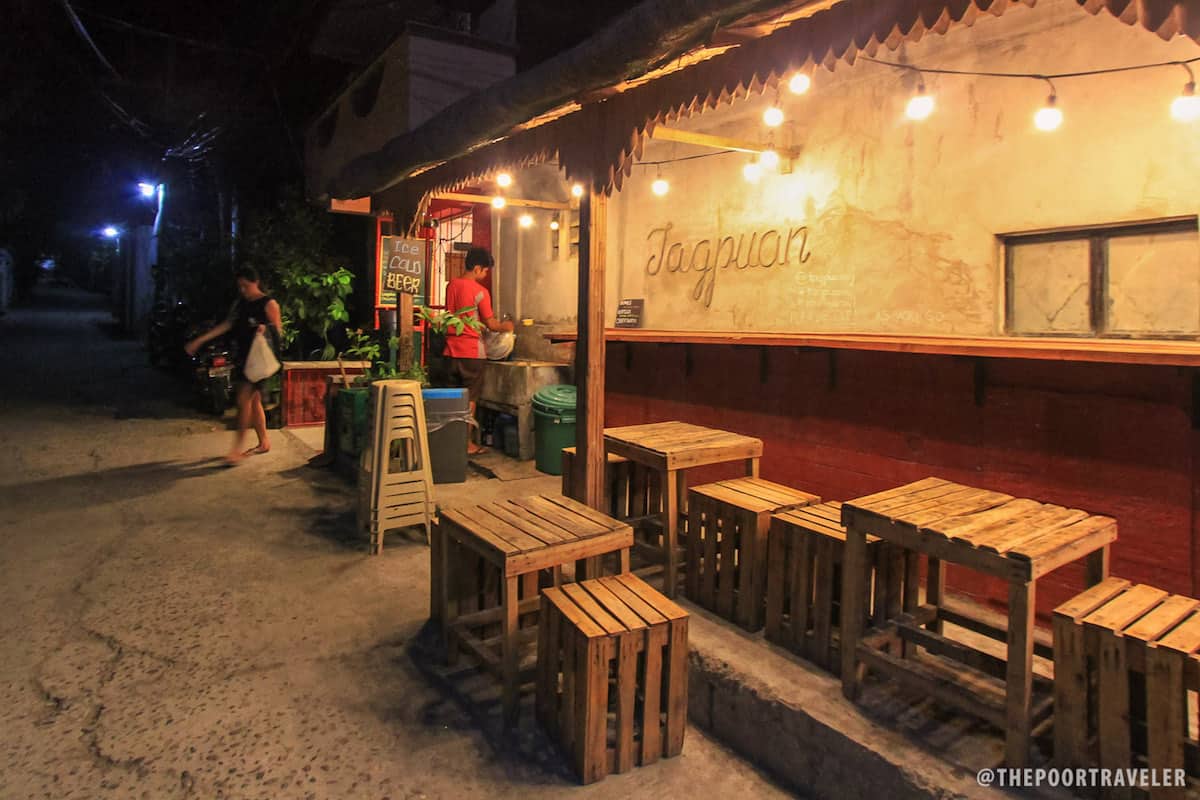 A hole-in-the-wall type gotohan. This is where people who spent the past hours drinking usually go to sober up.
Top Hotels in La Union

Aureo Resort La Union
Location: San Fernando, La Union, Philippines, 2500


Marand Resort and Spa
Location: National Highway, Baccuit Sur, Bauang, Philippines, 2501


Costa Villa Beach Resort
Location: Mac Arthur Highway, Urbiztondo, San Juan, Philippines, 2514


Monaliza Beach Resort
Location: National Highway, Barangay Urbiztondo, San Juan, Philippines, 2514
Where to stay: Resorts and Hotels in La Union

How to get to Urbiztondo Beach, San Juan, La Union. In Cubao or Pasay, take a Partas air-conditioned bus bound for San Fernando. From there, you may hire a tricycle to San Juan (P100, 15 minutes).
More Tips on YouTube ⬇️⬇️⬇️