2010 • 3 • 2
They say that we learn through our mistakes. Hell yeah, we sure did when we visited Guimaras earlier this month!
Not that Guimaras was horrible. It was AWESOME. But what the Poor Traveler learned was that if you want to avoid unnecessary spending, you should plan your trip ahead even when you are backpacking. Especially if you are backpacking.
WHAT'S COVERED IN THIS GUIDE?
BOOKING TICKETS
A few months back, the Poor Traveler and another poor friend availed of one budget airline's promo and got a pretty 50% off their fare. "Let's go to Guimaras," we exclaimed "so we could get a taste of the sweetest mango in the world." How's that for a goal? We were able to secure a pair of tickets to Iloilo, then Cebu, then Manila for PhP3,100. That's already for both of us, which makes it 1550 each — three cities! Sweet, huh?
ILOILO AIRPORT
On October 3, Saturday, our itchy feet led us to Guimaras. The easiest way to get to Guimaras was via Iloilo City. When we landed, the first thing we noticed was that the Ilonggos were so courteous and charming. Hmm, aright, that wasn't really the first thing we noticed. Rather, it was the airport. It was just so beautiful, we had not seen any provincial airport more delightful.
CHARMING ILONGGOS
But what was more delightful was when we noticed that the Ilonggos were so courteous and oh so charming. The moment a van/shuttle driver approached us at the front of the port, he greeted us with a smile and led us to where he was parked. We spent a few minutes waiting for the van to be full and then we drove to Iloilo City. Fare was P50, cheap for a long yet comfortable ride. The van dropped us off at SM Iloilo but the driver did not leave until we got a cab. In fact, the van driver even went of his way to call a cab for us. It was really a kind gesture and honestly, unexpected. The Poor Traveler had never been treated by a driver like that.
When we hopped in the taxi, the driver asked us where to go. "To the pier, sir. We're going to Guimaras," was our answer. He asked for the specific resort in Guimaras we would stay in and said we had booked for a room at Baras Beach Resort. And then we were given another favor, he told us exactly how to get there. Sweet drivers in Ilonggo, anyone? The cab ride cost us P100, including the tip, which he did not ask for.
The Poor Traveler and his poor friend then explored the sea port to look for the ferry heading for Guimaras but we just couldn't find it. Heck, there were no signboards. And we were too shy to ask! Another lesson there, never be afraid to ask for directions. It doesn't make you stupid, it makes your life a lot easier.
One man noticed how "lost" we were and pointed us to the right direction. Another kind, helpful Ilonggo right there!
Before we boarded the boat, we called the Baras Beach Resort and a woman told us to proceed to Puyo Wharf after, where they would pick us up and take us to the resort.
The boat ride to Guimaras took about 15 minutes and cost P13 per person. We docked at Jordan port. From there, we rented a tricycle to Puyo Wharf for P250. A jeepney would be much cheaper but we wanted a private ride.
500 YEARS OF WAITING AT PUYO WHARF
When we arrived at Puyo Wharf, we were surprised how deserted the place was. No one was there but us! Poor us! We would've thought it was scary but the beauty of the place was just too strong for any fear to exist.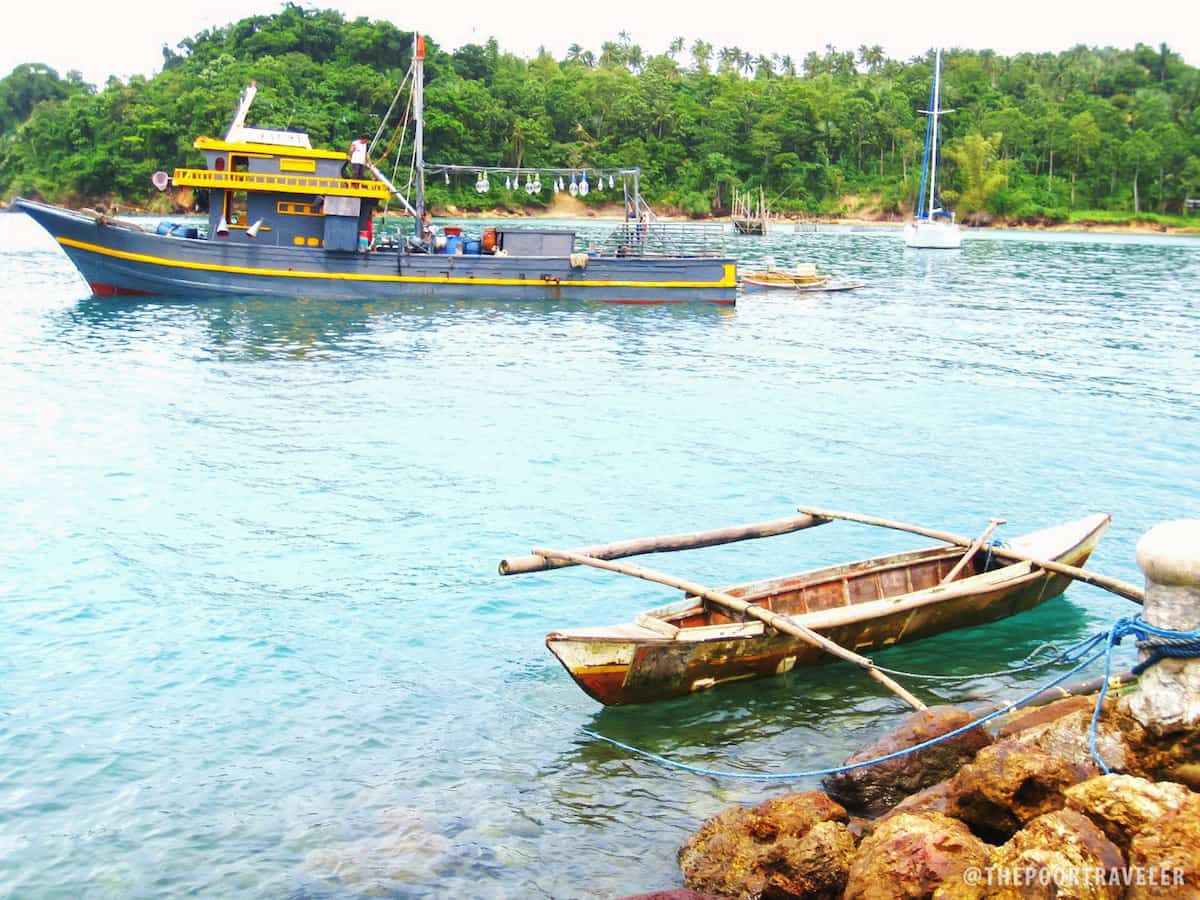 And since the guys from Baras told us they would pick us up, we waited.
And we waited.
And we waited some more.
But it was almost two hours and the guys from Baras was still saying the boat was coming. We couldn't see any boat approaching and we were growing impatient, about to cry over the wasted time spent waiting rather than swimming. Poor us.
We said enough is enough, phoned the resort and said we would just check into another resort.
What we did not realize was that we were alone and there was no trike or jeepney at the place and the only way to go to where we last saw a moving vehicle was a narrow street surrounded by tall trees and thick bushes. We were seriously scared because it was as if some kind of monster would come out of the bushes to get us as we walk down the road.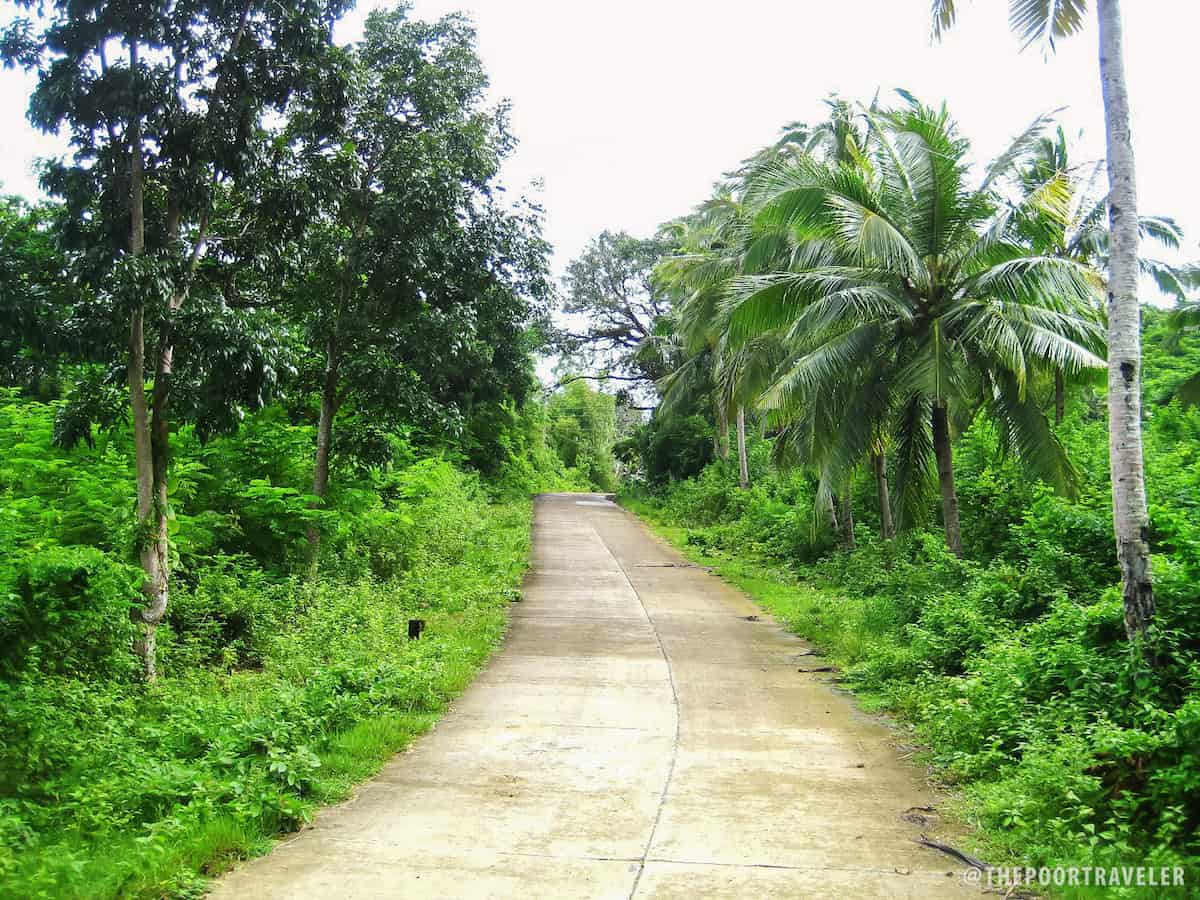 Fortunately, an owner-type jeepney passed by and stopped. The driver asked us if we needed a ride and we hitched. The ride was all worth it. Feeling the rural, non-polluted air against our faces was incredible; it was as if the wind blew all our fears and irks away.
We got off at the intersection and a motorcycle driver offered to take us to Alubihod, a strip of white beaches. We checked into Raymen's Beach Resort.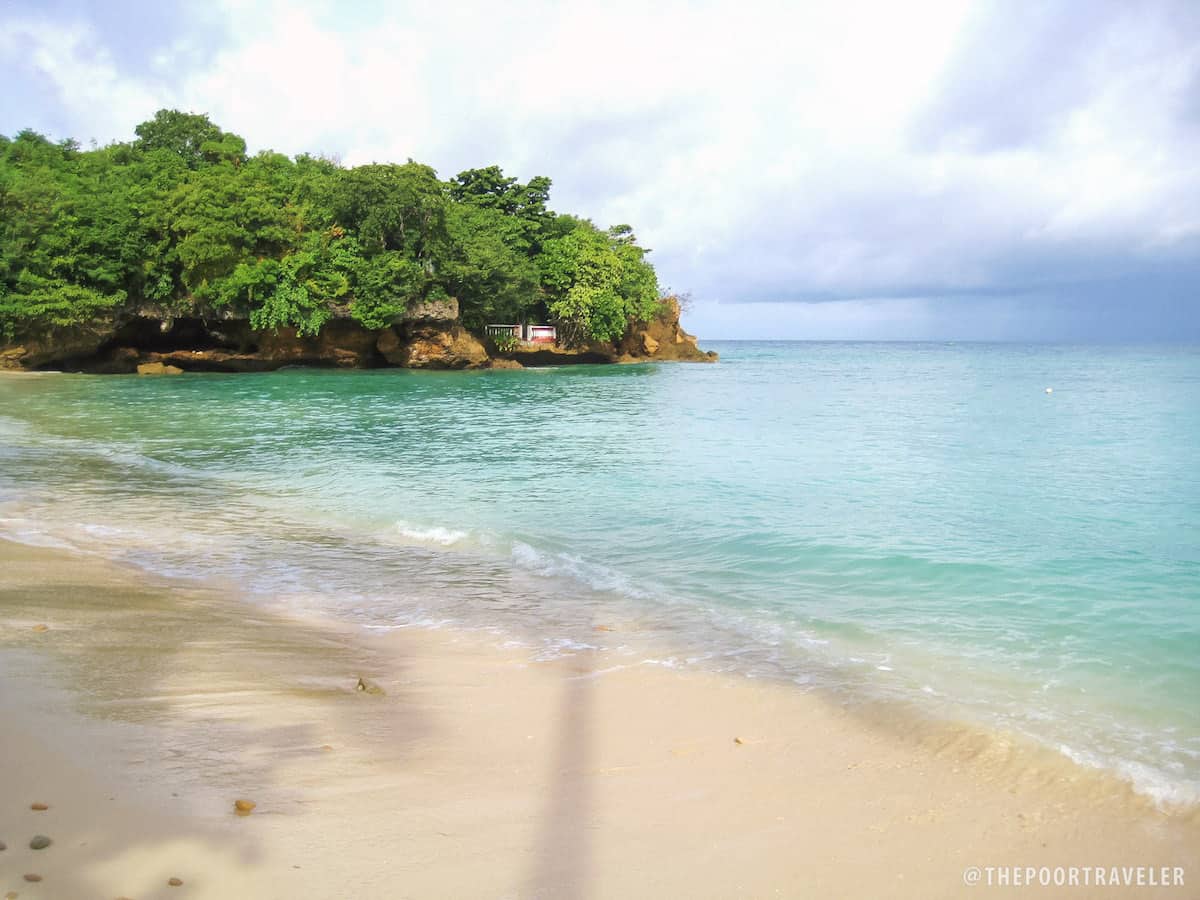 To be continued…
This is part of our ILOILO-GUIMARAS-CEBU trip. For more posts about the other places we have visited, check out our collection here.