Camping isn't really my thing.
Although I was a boy scout back in grade school and high school, I never got used to tents and, well, mosquitoes. I was even an Eagle Scout (the highest rank a boy scout can attain) but really, give me a bedroom with a restroom. So the idea of spending the night in a tent on an island wasn't really thrilling for me. However, I have to suck it up and enjoy this trip with my dear college friends.
It turned out to be a very memorable experience!
After spending a few hours at Puting Buhangin, we proceeded to Dampalitan Island. As our boat was slowly approaching the island, the first thing we noticed was the casuarina trees (sea pines). They are most likely agoho trees, the same species that blanket Anawangin and Nagsasa Coves in San Antonio, Zambales. The more I travel and the more beaches I set foot on, the more I realize just how common these sea pines are. Even Tanjung Rhu in faraway Langkawi, Malaysia, has these trees.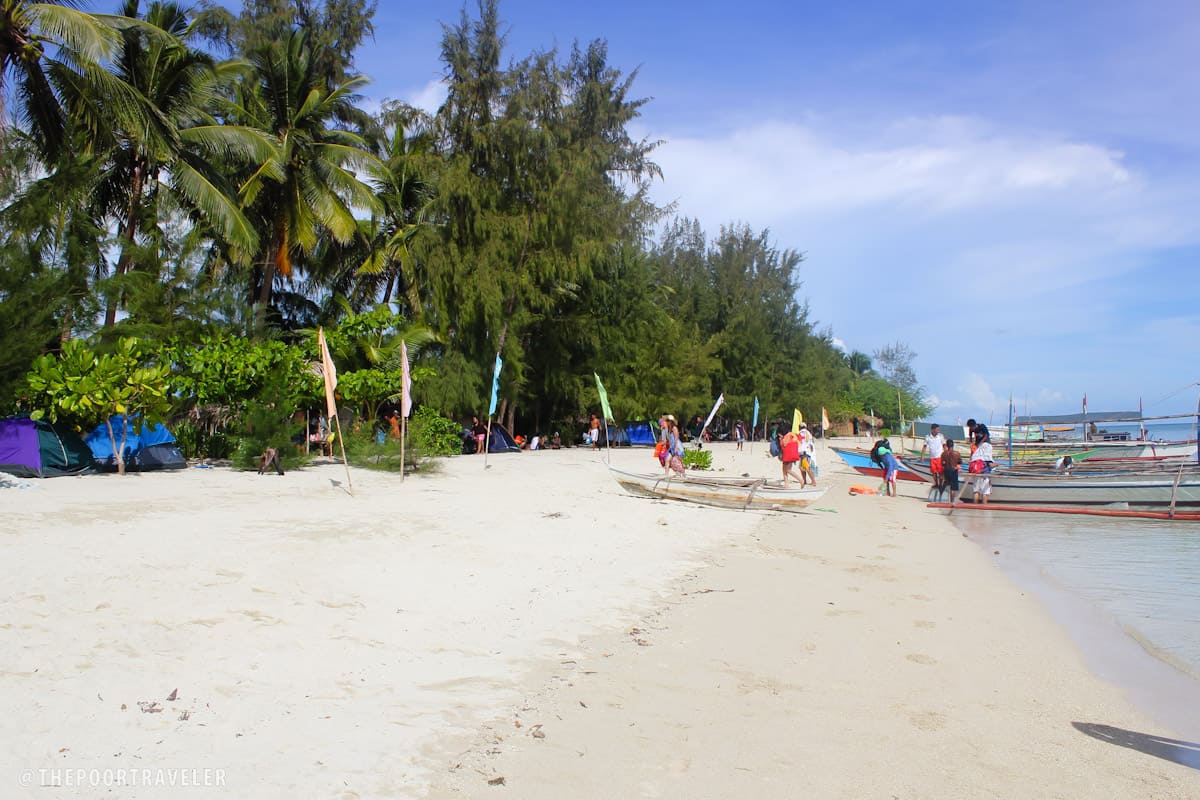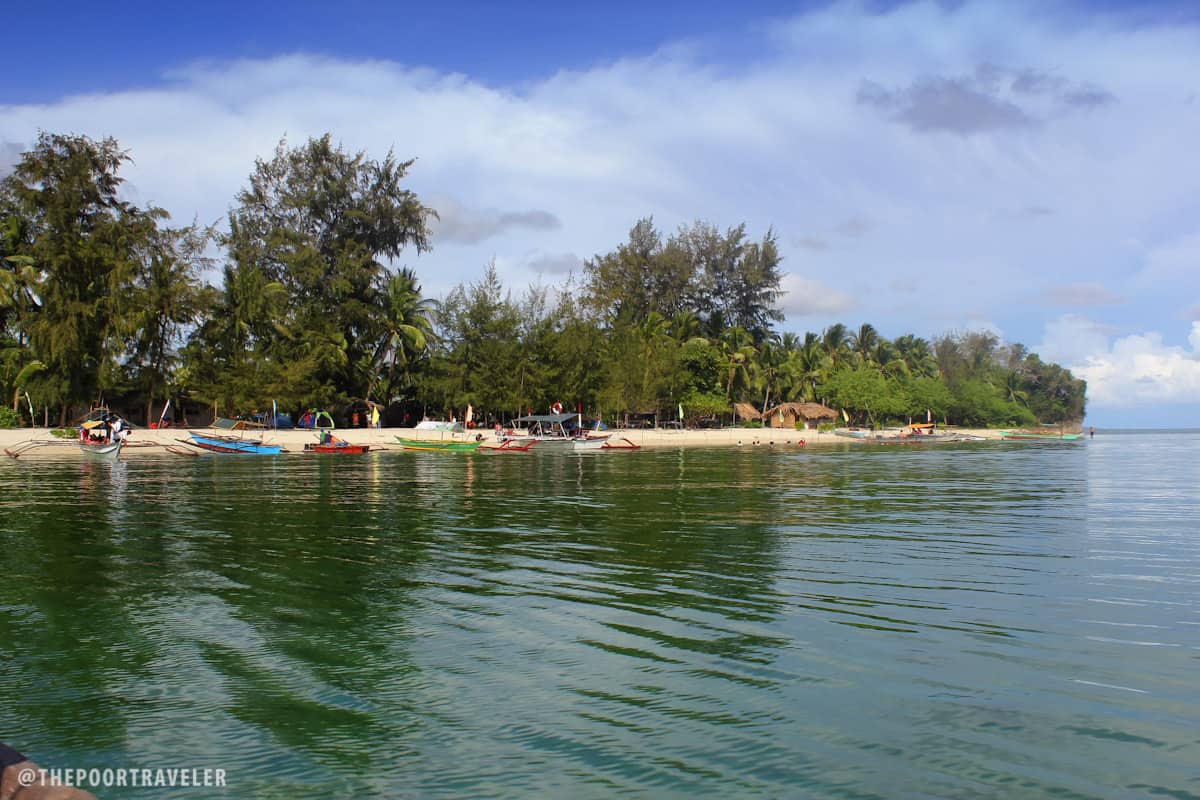 WHAT'S COVERED IN THIS GUIDE?
Setting Up Camp
We were handed our tents and began setting them up. Three people would share one tent and it was more than OK with us. We chose a spot and set up camp.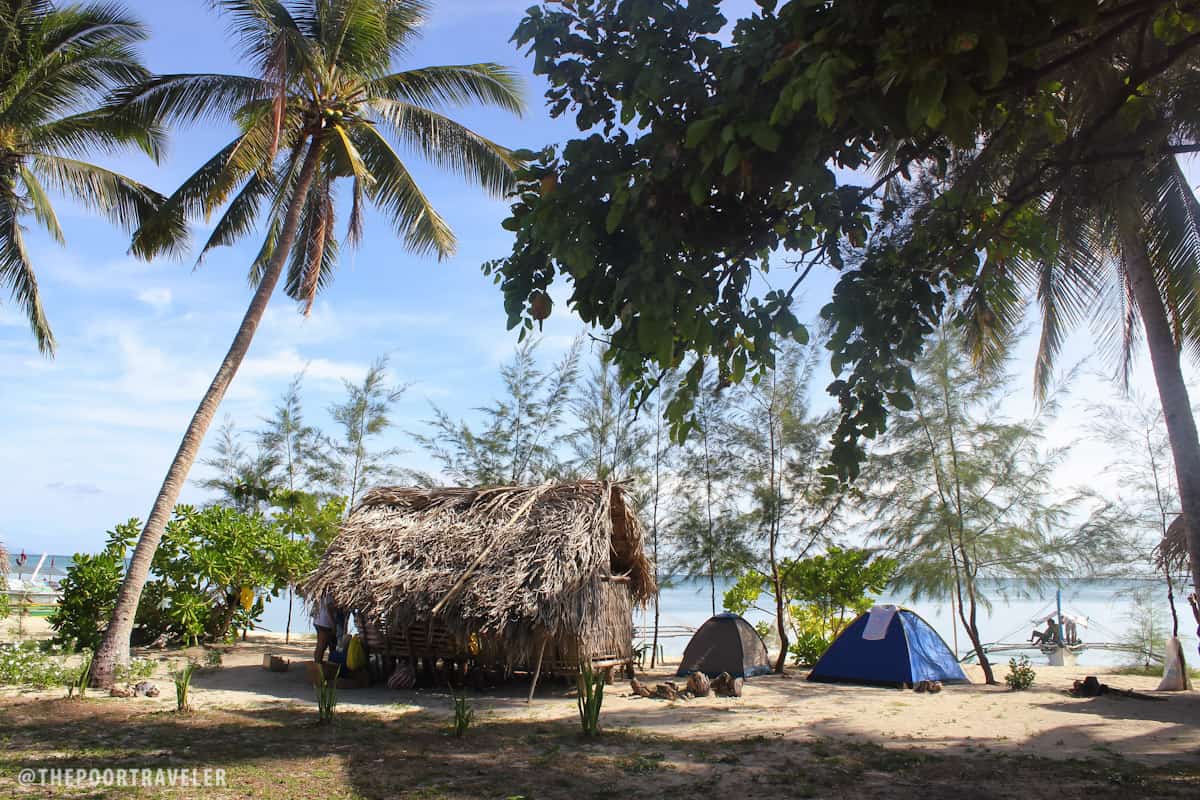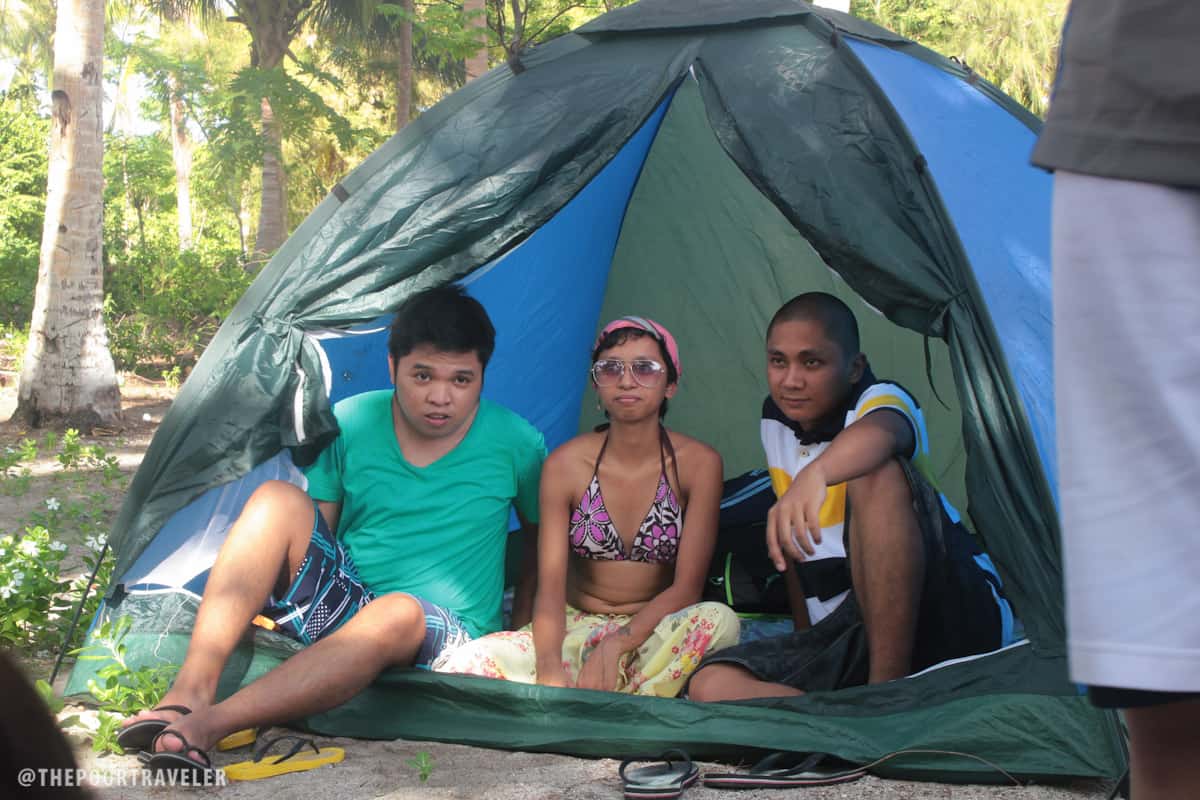 As always, we did not come prepared for this trip. So the tips I'm gonna share with you below are things we did not do but we noticed others did. (LOL) Good for them:
A rope – It's nice to have a line where you could hang your clothes on. You don't want your towel to be so wet all the time. And it sucks to carry around wet clothes with you especially when it starts to smell bad. Having an improvised clothesline would be more than nice.
A mat – The sand always finds its way into the tent and having a layer (mat or blanket) between you and the tent "floor" is not just hygienic but also very comfortable. Not to mention that it gets really cold at night.
A flashlight – Trust me, it's dark on the island at nightfall. There's no electricity anywhere in the island and you will need a flashlight when you're looking for your things or making your way around the island. (Actually, one of us brought a flashlight so all 10 of us was using it. )
Don't forget any of the three essential items above.
Swimming, Sunbathing…
Afterward, we hit the water! There was a net barrier in the water to protect the swimmers from the jellyfish that abound in the area during summer. We were afraid at first but we shrugged it off and swam anyway. We just made sure we were within the "safe" area.
The water level had subsided when we decided to come out of the water. We realized that a rocky islet (more like a rocky bar) emerged so we decided to check it out and once again, take #selfies. It was perfect timing because the sun was just about to kiss the horizon!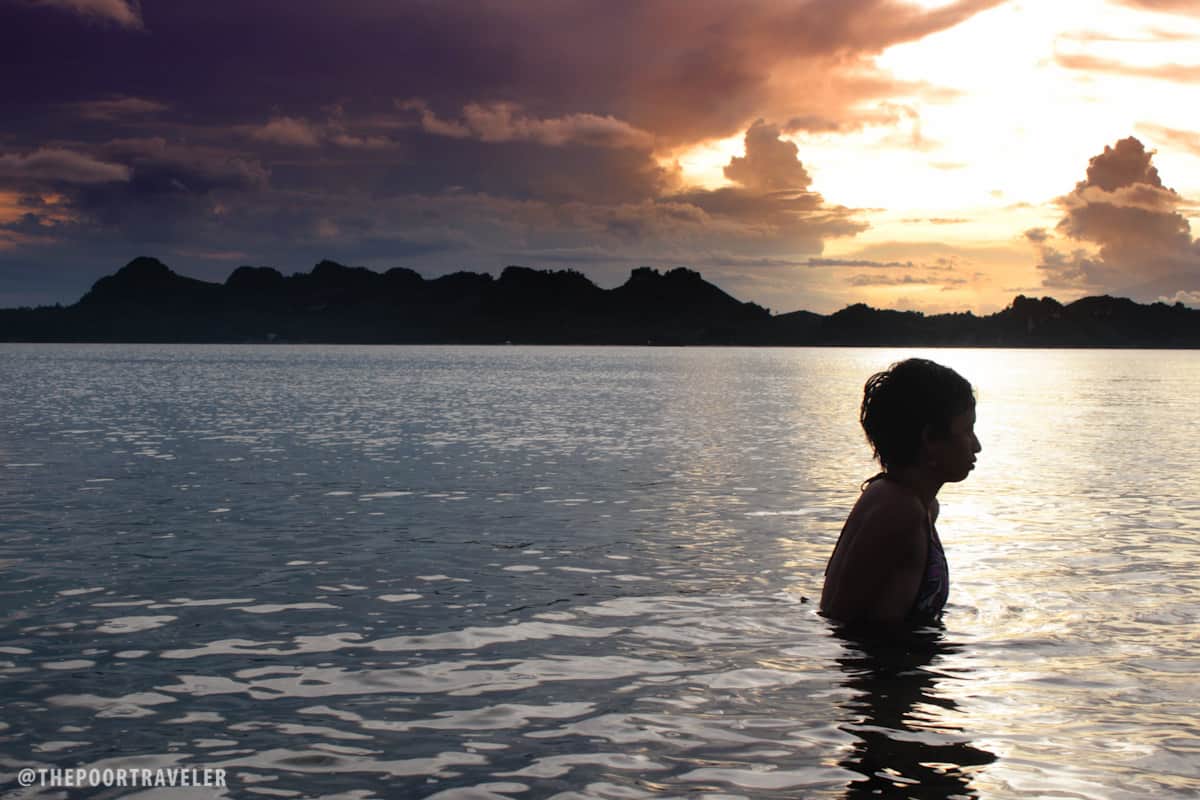 The Restroom Challenge
Here's the tricky part. There are only 2 restrooms in the whole island. So all tourists in the island are sharing. The line can get quite long and it moves slowly. It is also not the cleanest of all restrooms in the world. If you're a little maarte, this is not for you.
Remember that they only have the basic shower needs — a pail and a dipper. And water is limited. In fact, if you need clean water (for bath), you have to pay for it. Cost was P30 per bucket or P300 per drum. (Update: It's now P40/bucket and P400/drum.) I recommend buying a drum-ful of water and just share with your friends. That's a lot cheaper.
The locks of the doors of the rest rooms were also not working so find a friend and ask him or her to man the door for you. You wouldn't want someone to open the door unintentionally while you're busy taking a shnitzel. No, seriously. It almost happened to me. Good thing I was quick at screaming "May tao po" every time I heard footsteps near the area. Never mind that it was a dog just passing by. Better safe than caught naked. Hihi. (I got so used to saying "May tao po" that I still do it even now at my apartment. Kidding.)
Oh, bring a plastic bag, too. (But make sure you take it with you when you leave the island.) There isn't any part of the rest room that isn't wet. Hehe. And make sure to do all your toilet business before sunset. Otherwise, it gets really, really dark. If you're the type who freaks yourself out in the dark (ahem), then you'll not accomplish anything inside the rest room. True story.
Staying Overnight at Dampalitan Island
We created a bonfire when darkness fell. Bonfires are allowed here, unlike in Anawangin Cove. There were vendors of sticks that you can use around the island. We gathered around it and, of course, got drunk. Hihi. We brought booze to the island. We carried bottles of beer and rhum around with us and had them stored in our agency's ice box. We exchanged old college stories and new career rants. LOL.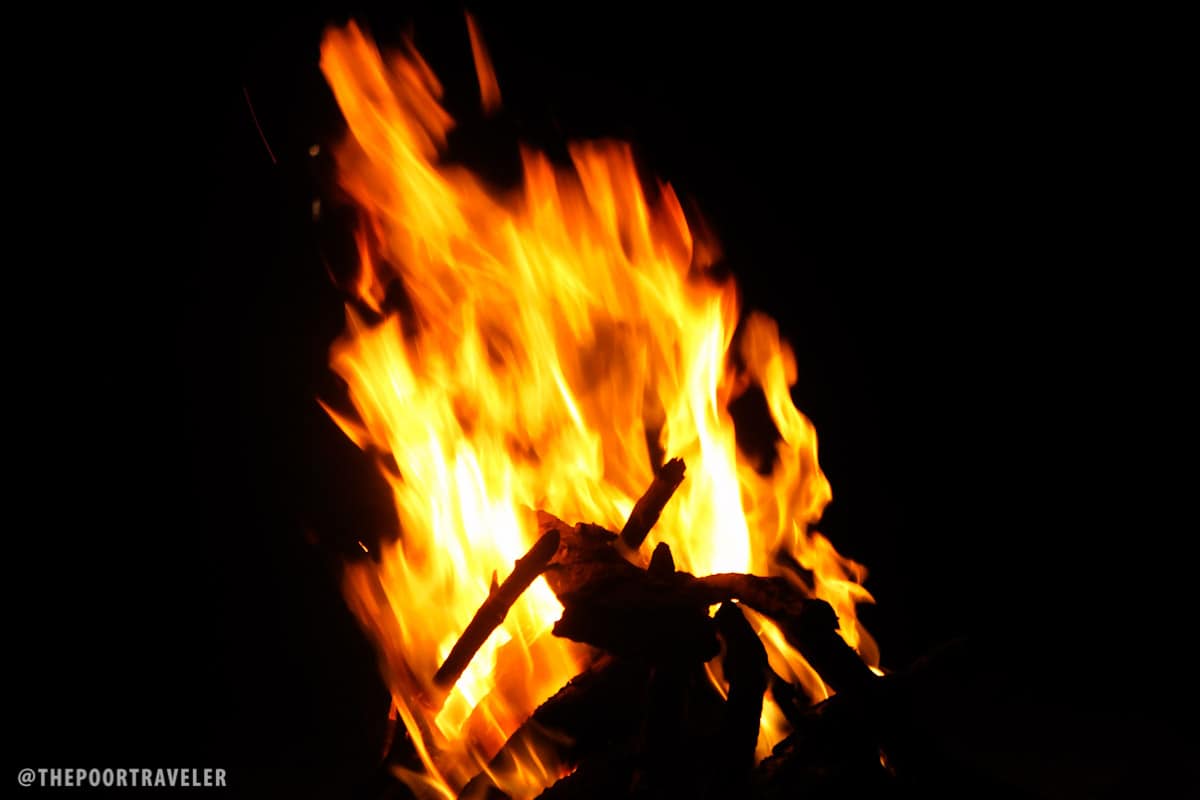 When it was time to hit the sack, we headed to our respective tents. We applied another layer of insect-repellant and called it a night.
The next day, we walked around the island and took some more photos.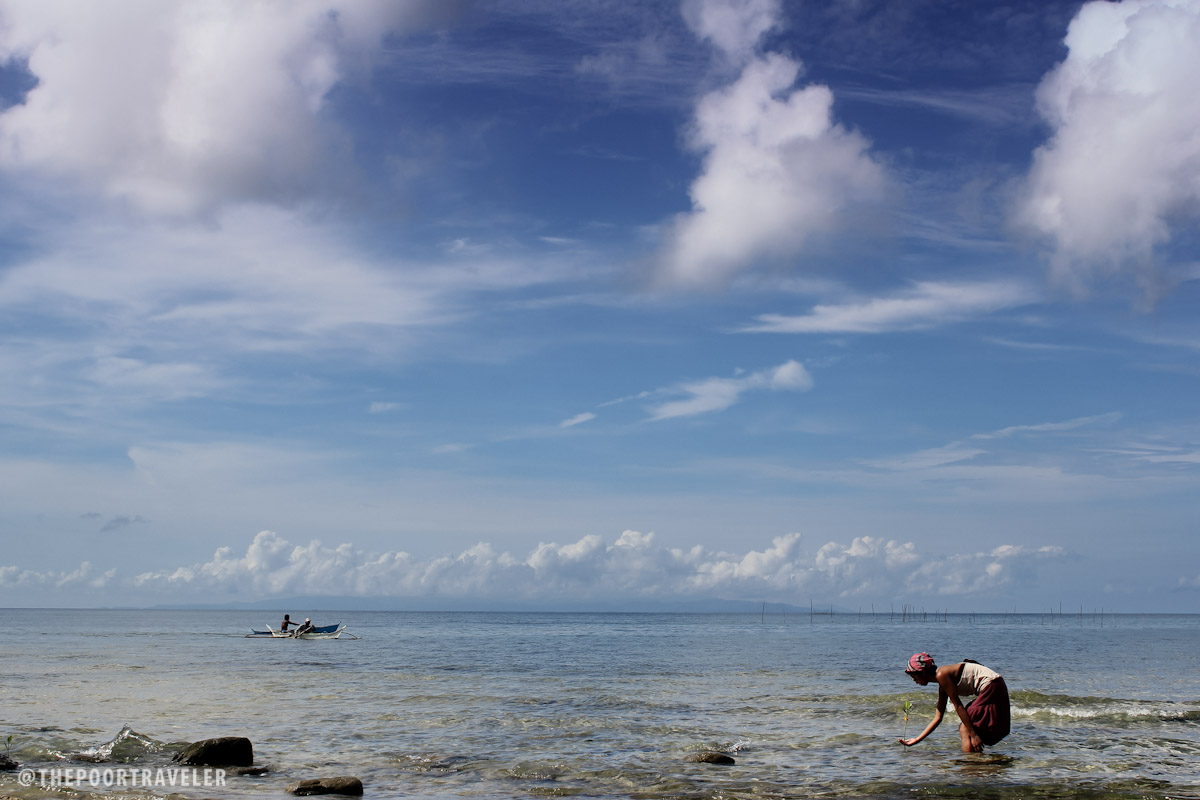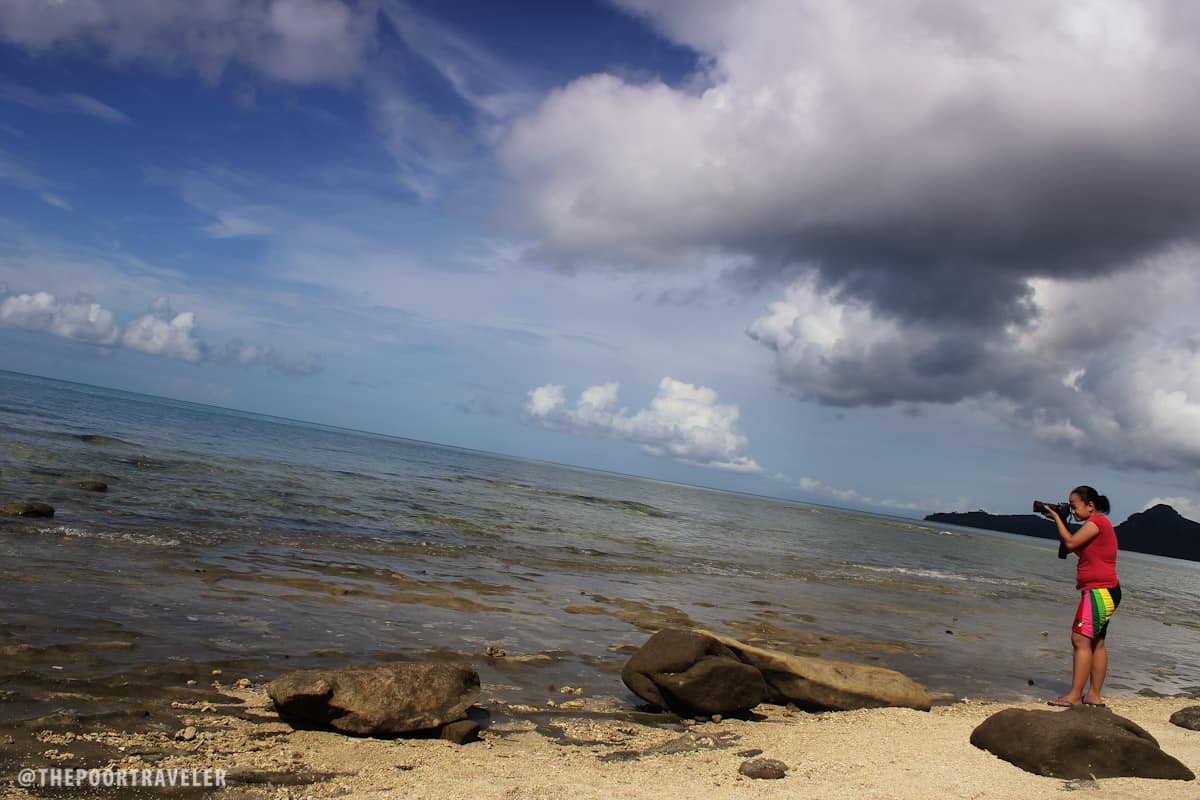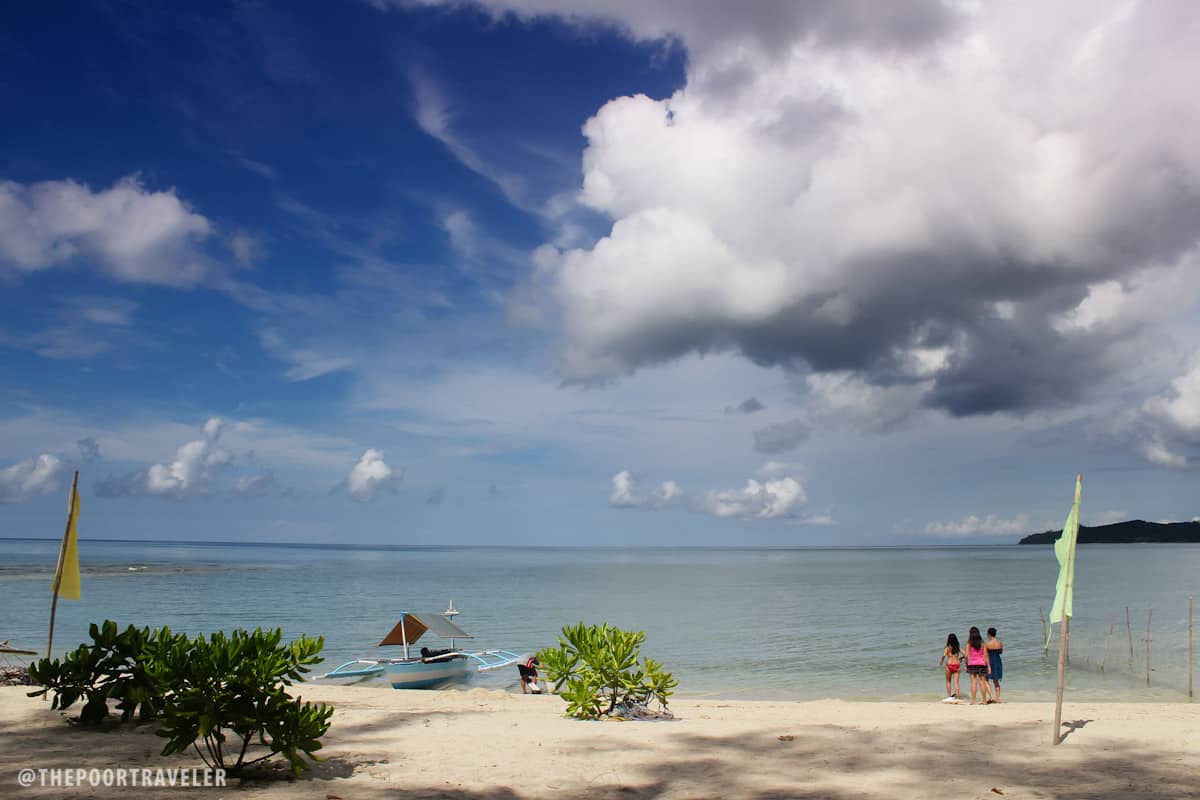 After that, we moved on to our next destination.
How to Get to Dampalitan Island: From Manila by public transport.

Ride a bus to Lucena City. There are many terminals in Metro Manila that go to Lucena. Fare is somewhere between P250-260. Travel time: 3 hours.
Alight at Lucena Grand Terminal.
From the terminal, take another bus to Unisan. The bus is not air-conditioned and fare is around P35-40. Travel time: 1 and a half hours.
Get off at QCRB Bank (Padre Burgos) or ask the driver to drop you off here.
Take a tricycle to Aplaya. Tell the driver you intend to go to Borawan.
There are boats for rent in Aplaya. These boats can take you on an island-hopping tour with stops in Puting Buhangin (Pagbilao), Dampalitan Island and Borawan Island.

That's it! Enjoy Padre Burgos and Pagbilao, Quezon!

List of Expenses
Entrance Fee: P60
Tent Pitching Fee: P100
Hut Rental: P850-P1000
Water: P40 per 5 gallons, P400/drum

Boat Tour Rates (Good for 8pax):
P800 – Borawan Beach only (round trip)
P1800 – Borawan + Dampalitan + Puting Buhangin