Our boatman said as-a-matter-of-factly that the name Borawan is a portmanteau, a blend of two words — Boracay and Palawan. The island was named so, he claimed, because it possesses white sand similar to that on Boracay and rock formations reminiscent of Palawan's limestone cliffs. Sounds like a name and an explanation hacked within the confines of a meeting room in a marketing office, but we took it in the meantime. The question is, is the island worthy of its name?
Well, I'm not the right person to judge. Granted, its sand has nothing on the fine and fair grains of Boracay and its cliffs are easily dwarfed by the karst giants of the country's last frontier, but it could be a great alternative to those who cannot afford to fly to the faraway islands.
Padre Burgos, the usual jump-off point, is just four to five hours from Manila. But Borawan is actually part of Pagbilao. It glazes just one side of Pagbilao Chica Island. Emphasis on chica, which differentiates it from the much, much more expansive Pagbilao Grande Island, where Puting Buhangin is tucked neatly.
A more believable explanation for its name, as local folk would tell you, is "bulawan," Visayan for gold. And looking at the number of tourists, its shores might as well be golden.
The first thing that snatched my attention when we arrived on the island were the colorful tents on the shore. Apparently, it is a favorite camping place for overnighters. You can rent tents for P500. But I strongly recommend that you get a tent (or borrow one) before coming here to save bucks. You can get a tent good for 3 for around P1000 at DIY shops (Handyman, Ace Hardware). You will still end up paying P200 for pitching, but at least you could take home the tent and use it again on other trips.
The problem was that the shore was a bit narrow and the beach looked so crowded. It was the third week of May; people were still on a summer euphoria.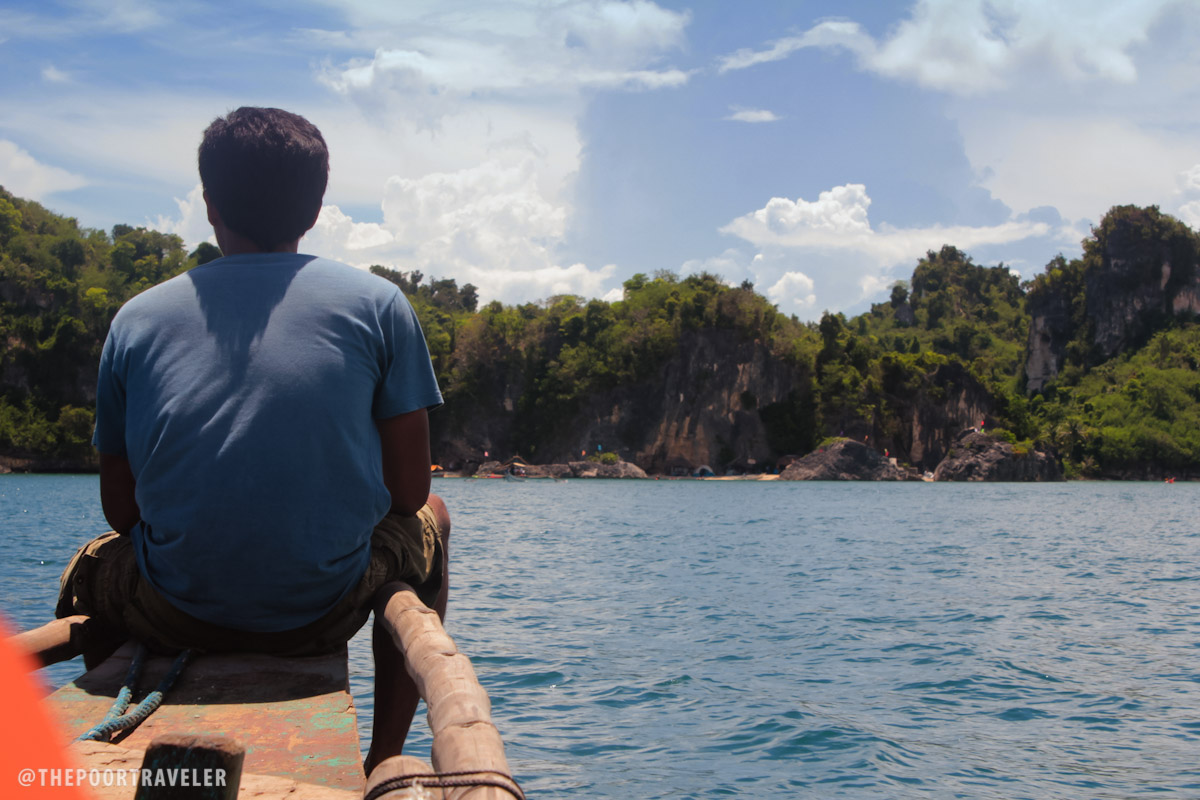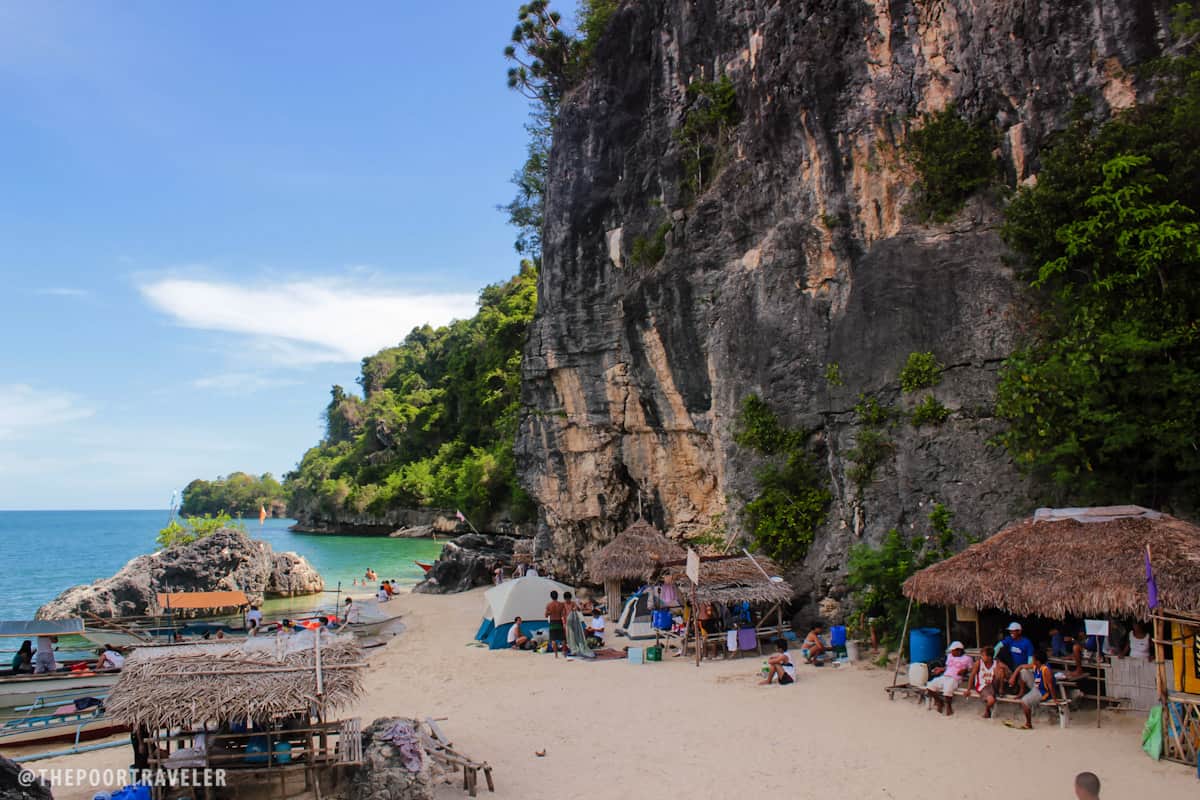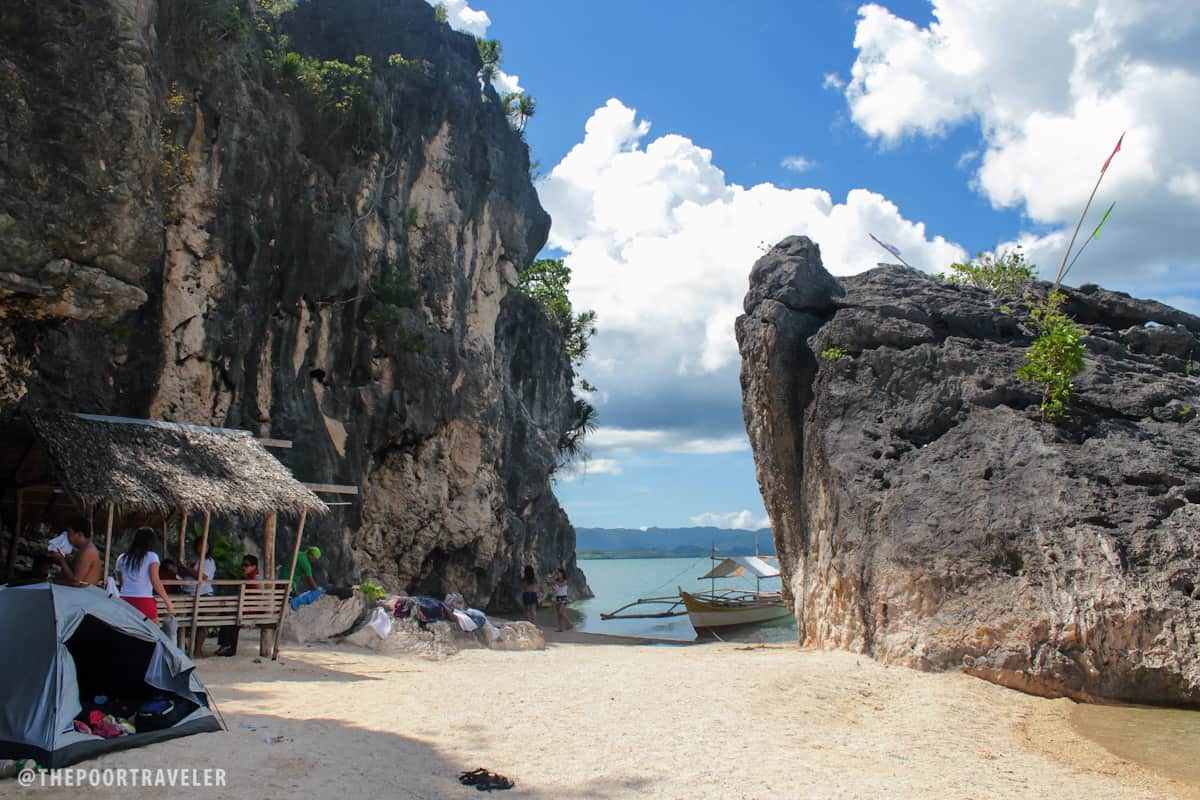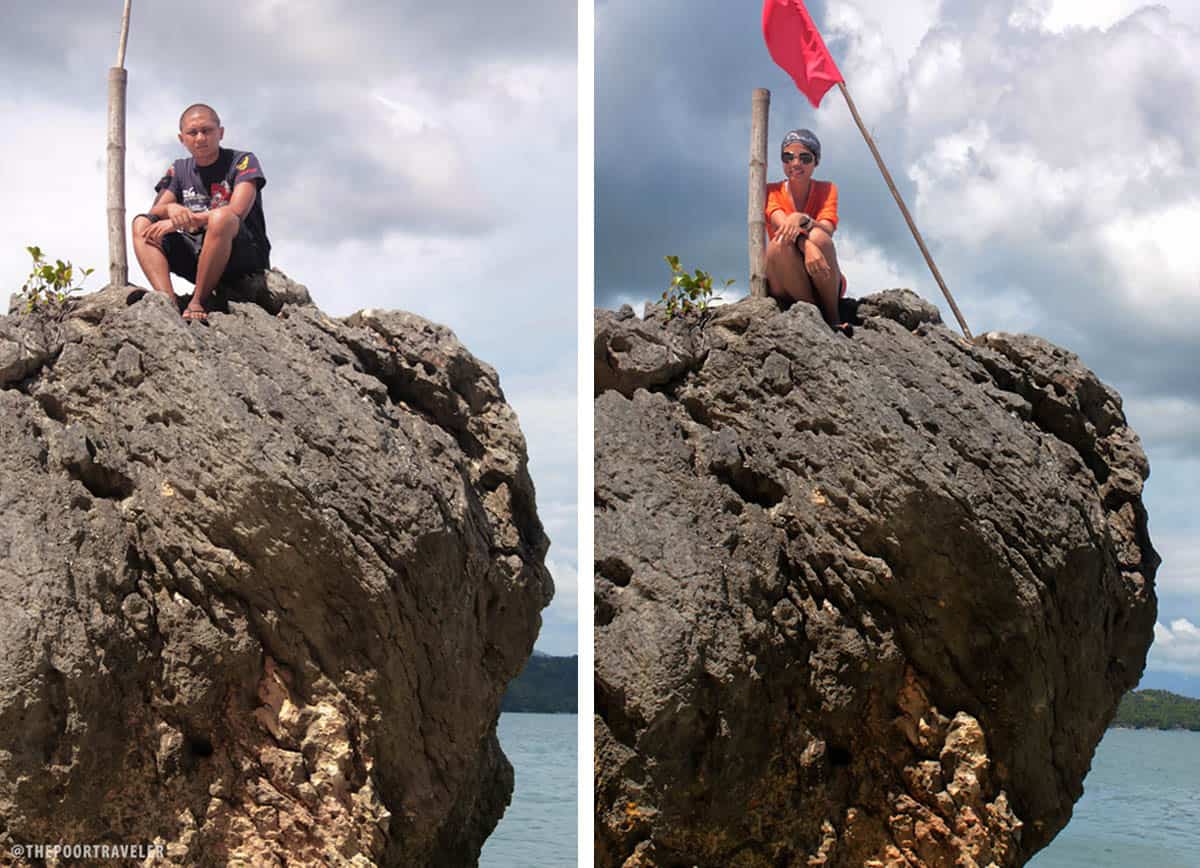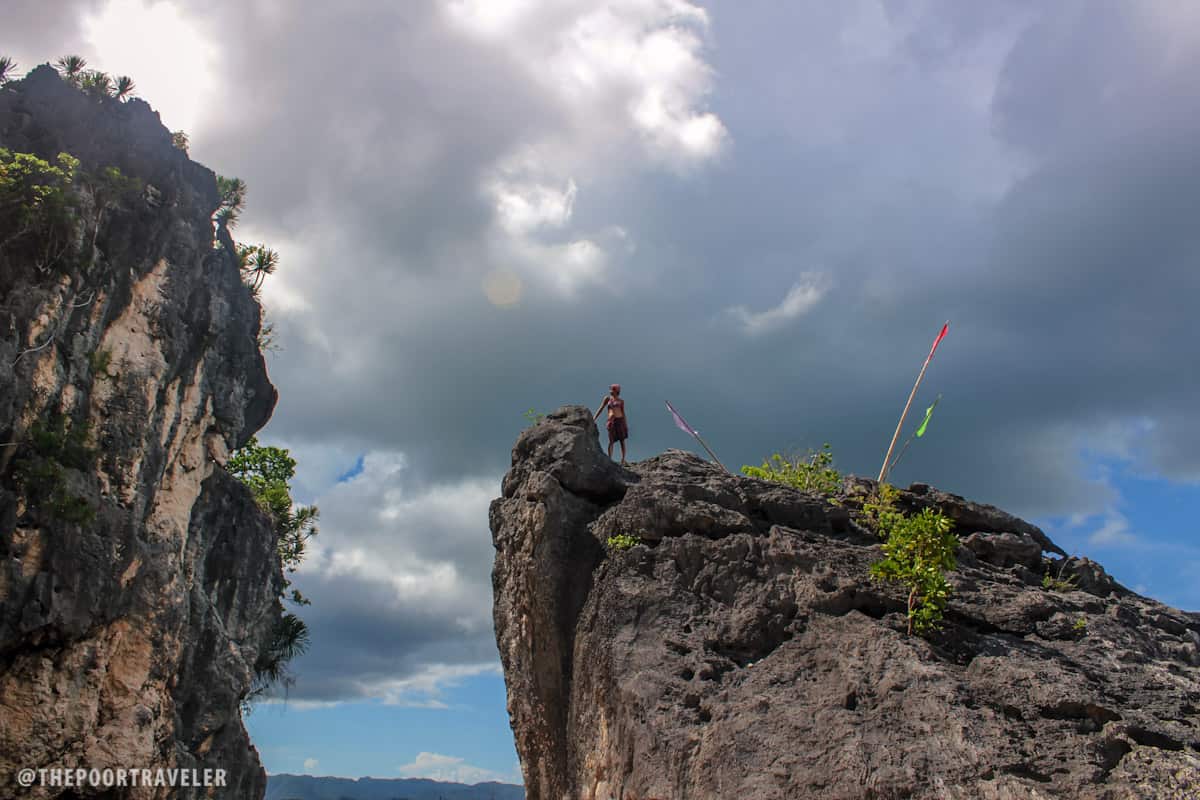 On one end of the beach were giant rocks that block the waves, making this part a favorite among non-swimming beach bums. The waters could get so still, lake-like, that they murky easily. Jellyfish also abound in certain parts of the water, warned some locals. But it doesn't stop most people from taking a dip.
There's a restroom made of bamboo in the area but that was the only restroom we saw along the beach. There was also a small store beside it. They were the only man-made structures we found along the coast.
How to Get to Borawan Island: From Manila by public transport.

Ride a bus to Lucena City. There are many terminals in Metro Manila that go to Lucena. Fare is somewhere between P250-260. Travel time: 3 hours.
Alight at Lucena Grand Terminal.
From the terminal, take another bus to Unisan. The bus is not air-conditioned and fare is around P35-40. Travel time: 1 and a half hours.
Get off at QCRB Bank (Padre Burgos) or ask the driver to drop you off here.
Take a tricycle to Aplaya. Tell the driver you intend to go to Borawan.
There are boats for rent in Aplaya. These boats can take you on an island-hopping tour with stops in Puting Buhangin (Pagbilao), Dampalitan Island and Borawan Island. P2000, good for 10 pax.

That's it! Enjoy Padre Burgos and Pagbilao, Quezon!

List of Expenses:
Entrance Fee: P80
Tent Rental: P500
Cottage Rental: P700-P850
Tent Pitching Fee: P200
Shower Use Fee: P20
Restroom Fee: P10

Boat Tour Rates (Good for 8pax):
P800 – Borawan Beach only (round trip)
P1800 – Borawan + Dampalitan + Puting Buhangin

Budget Tour Packages:
Rates: Around P2800/person
Contact: Harry Balais +639176274945
More Tips on YouTube ⬇️⬇️⬇️