A more updated version of this article can be found here: Bacolod Travel Guide
"Chicken inasal?"
That's the answer my poor officemate gave me when I asked her what was in Bacolod. It all started when Airphil Express held a P150 sale for flights to all their destinations on the long weekend of Rizal's 150th birthday. Oh yes, that's another reason why I loved Jose Rizal even more. Upon learning about it, I called two of my officemates and asked if they wanted to go somewhere that weekend. After a quick deliberation and after learning that seats were starting to dwindle, we decided to fly to Bacolod.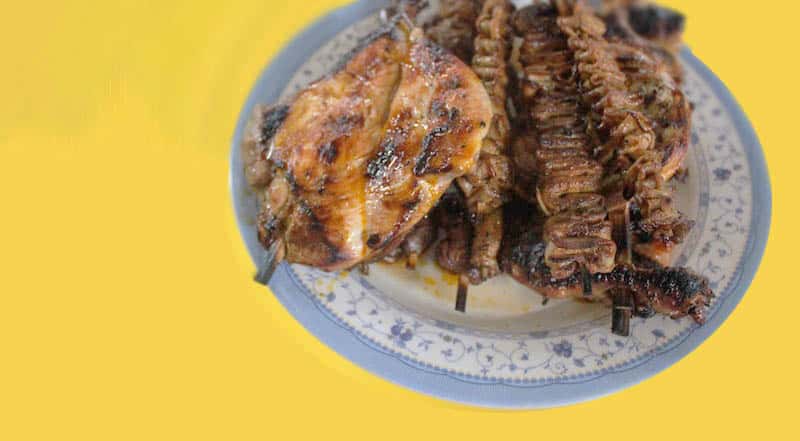 "What's in Bacolod?" was my question and everyone realized that we did not know much about this city in Negros for the only thing that entered our heads that time was chicken inasal. But chicken inasal was too strong an image that we actually booked our flights with only that in mind. "Chicken inasal better not disappoint. We're flying just to get ya," I mumbled.
Three poor, clueless twenty-something corporate slaves on their way to Negros. Hmmmm. Before we could even research, we asked ourselves what we wanted to do in Bacolod. I wanted to hit the beach. My friend Ronnie wanted a pool (yes, a swimming pool). And my other friend Celine wanted, well, chicken inasal. Now that we had thrown our wants on the table, it was time to create our itinerary.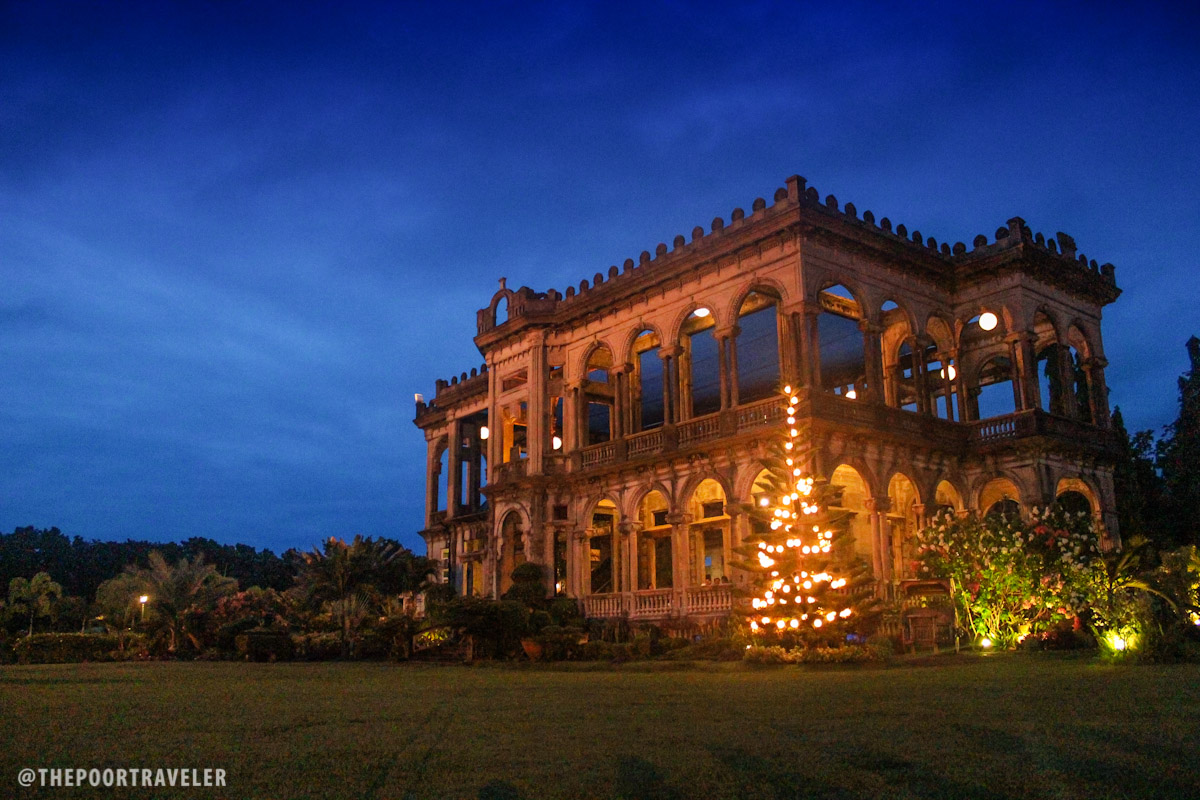 Creating a Bacolod Itinerary
Here's the thing. We only have 2 1/2 days to explore Bacolod. We researched online and found out that:
The Bacolod Airport is not in Bacolod City; it's in Silay City. This means that Silay City, a popular destination, should be visited on our last day (so we wouldn't be stressed out and too worried we wouldn't catch our flight).
The  Ruins, another popular tourist spot, is best seen and experienced at sunset. The Ruins is a popular tourist spot in Talisay, the city between Silay and Bacolod.
Mambukal Mountain Resort is in Murcia, 20 minutes from Bacolod.
We HAVE to try chicken inasal at Manokan Country and cakes at Calea, both in Bacolod proper.
The good beaches are at least an hour away from Bacolod. Either we go to Sagay City up north or Cauayan or Sipalay down south (which is more than 4 hours away).
With these in consideration, we slowly created our itinerary. Since we were scheduled to arrive in Bacolod-Silay airport at around 5pm, we decided to visit the Ruins in Talisay first to be able to see it at sundown.
We researched more and learned about a marine reserve in Cauayan, Negros Occidental — Danjugan Island. We were mesmerized by the photos we found online and we liked the idea that it was very secluded and they limit the number of visitors in order to protect the diverse life forms in the island. We wanted to go to Danjugan Island but we had two problems: we didn't want to stay overnight at the island and it was over four hours away from Bacolod. Hmmmm. We realized that should we push through with it, we should dedicate an entire day to it.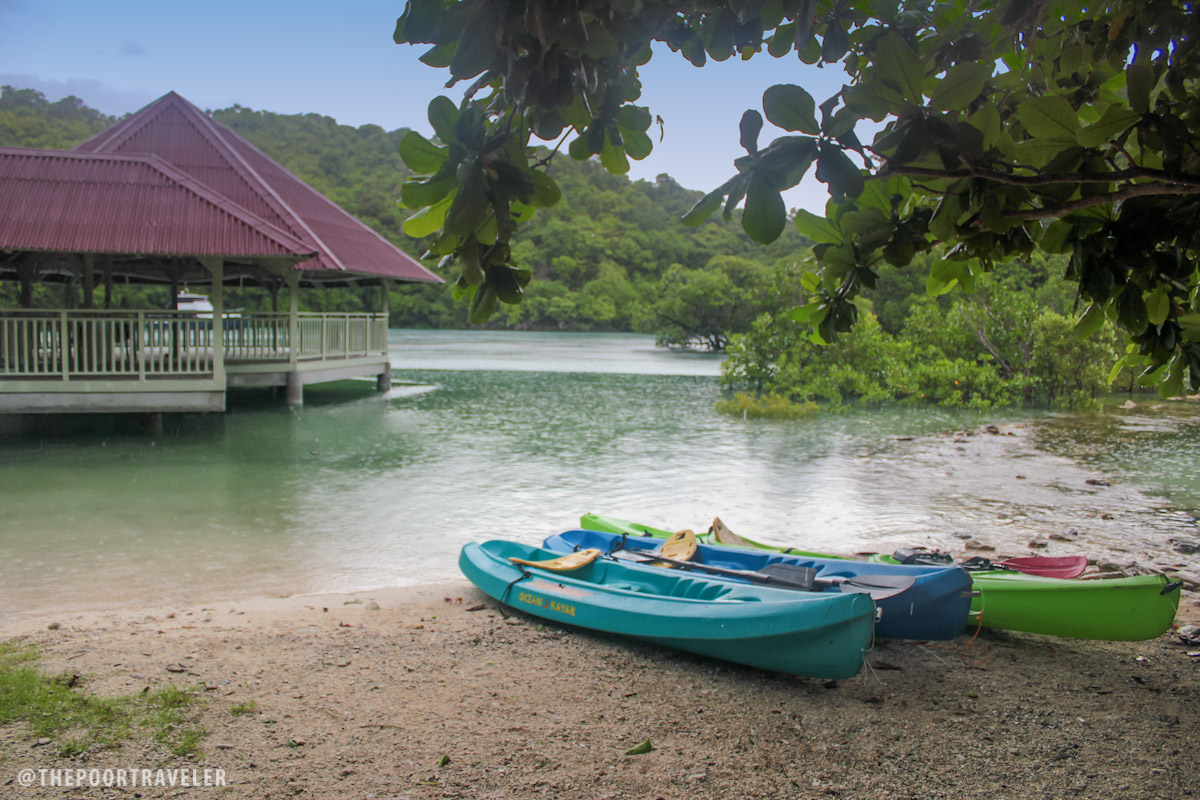 Our Negros Occidental Itinerary
What was originally a Bacolod Itinerary became a Negros Occidental Itinerary. We figured we didn't want to stay in Bacolod for so long and we wanted to explore the rest of the Negros Occidental province. Teehee. Note that our flight was at 3:40pm (which kinda sucks coz we could've visited a lot more had it been in the morning.)
Day 1: TALISAY CITY AND BACOLOD CITY
02:30 pm – NAIA Terminal 3 check-in
03:40 pm – ETD NAIA Terminal 3 (Manila)
04:45 pm – ETA Bacolod-Silay Airport
05:15 pm – The Ruins, Talisay City
07:00 pm – The Circle Inn, Bacolod City check in
07:40 pm – Dinner – Manokan Country
08:30 pm – San Sebastian Cathedral
09:00 pm – Calea
10:00 pm – Capitol Park and Lagoon
11:00 pm – Back to Circle Inn
Day 2: PUNTA BULATA AND DANJUGAN ISLAND, CAUAYAN
03:00 am – Wake up call
04:00 am – Go to Ceres Bus Liner (Southbound Terminal)
04:30 am – ETD Ceres Terminal, Bacolod
08:30 am – ETA Punta Bulata Resort in Cauayan, Negros Occidental
09:30 am – Leave for Danjugan Island
10:00 am – Explore Danjugan Island (snorkeling, kayaking, etc.)
12:00 pm – Lunch
06:00 pm – Back at Punta Bulata Resort, swim at the pool
09:00 pm – Dinner
10:00 pm – Sleep
Day 3: MAMBUKAL RESORT AND SILAY CITY TOUR
04:30 am – Wake up call
05: 30 am – ETD Punta Bulata (by bus)
10:00 am – ETA Bacolod City
10:30 am – Mambukal Mountain Resort
02:30 pm – Silay City Tour (Balay Negrense Museum, ancestral houses, El Ideal Bakery)
04:15 pm – Go to Bacolod-Silay Airport
05:15 pm – ETD Bacolod-Silay Airport
06:20 pm – ETA NAIA Terminal 3 Manila
We also wanted to go north, to Sagay City, and visit sugar factories and beaches but unfortunately we didn't have enough time.
So there you have it — our initial itinerary. The question is, were we able to follow it successfully? Find out in my next posts as I talk about our destinations one by one.
---
Top Hotels in Bacolod
Here are some of the top hotels and inns in Bacolod, as scored by Agoda customers.
More Tips on YouTube ⬇️⬇️⬇️