2011•7•9
"Hello. This is Calea," said the woman on the other end of the line.
"Hello, good evening," my friend Celine perkily responded. "Until what time are you open?"
"Eleven, ma'am." Right on cue, we went hysterical. There we were, all three of us, standing in front of San Sebastian Cathedral, worried as hell that we would not get to Calea on time. It was a few minutes before 9pm and we thought the store would close at around 9:30 or 10. But we were wrong. Thank God we were wrong.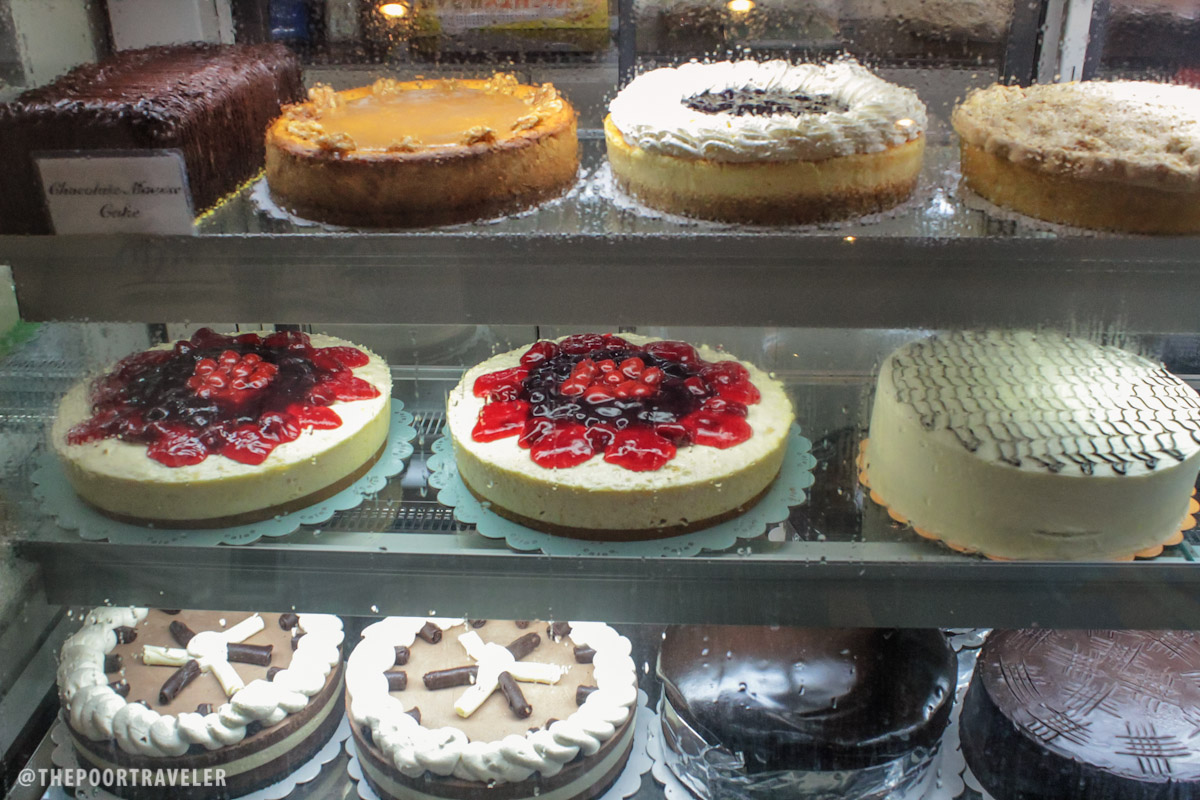 WHAT'S COVERED IN THIS GUIDE?
Getting to Calea
My friend Celine asked a follow-up, "How do we get there?"
The woman on the other end advised us to take either of the two jeepney routes: Bata-Libertad or Mandalagan-Libertad. And then the funniest thing happened: Right after we hung up, a Bata-Libertad jeepney stopped right where we were. We said, "Look, destiny!" So we climbed into the jeepney and found seats.
When we handed the driver our payment, we asked him to drop us off at Calea. Unfortunately, he couldn't speak Tagalog and we couldn't speak Hiligaynon. Good thing, one helpful dude, sitting beside the driver, translated it for us. And the translation was shocking, "You're in the wrong jeepney. You should've taken a Mandalagan-Libertad jeepney."
Fawk you, destiny!!!
We asked the driver to drop us off right there since we were not that far from where he picked us up but the driver said, "It's alright! Since you don't know where it is, I'll drop you off right there. I'll pass by it anyway. It will just take more time than the other route." Thank God for Kuya Interpreter sitting beside him. Thank God, yes. But Destiny, we still have issues.
The woman sitting beside us also explained that the jeepney would really pass by Calea anyway. Just that had we taken the Magdalagan-Libertad jeepney, we would've been there by now.
Thank God for the people of Bacolod. Almost everyone we met on our trip had been completely, absolutely helpful. They really went out of their way to help or guide us. That's for another blog post.
Cakes, Cakes, CAAAAKES!!!
The cakes lined up inside the glass chiller were overwhelming. We stood there staring at the cakes for only God knows how long and we couldn't decide which to pick. Since we were a group of three, we decided that each of us would buy a slice of a different cake. Everyone was having a hard time choosing one. That's how pretty they all looked.
Celine asked one of the girls at the counter about their best sellers and she recommended the chocolate cake and the White Chocolate Cheesecake with raspberry sauce. We ordered one slice of each. The third cake was the Fruity Cheesecake, just because it looked strongly inviting.
We then chose a table and waited for our cakes while admiring the other cakes we did not pick.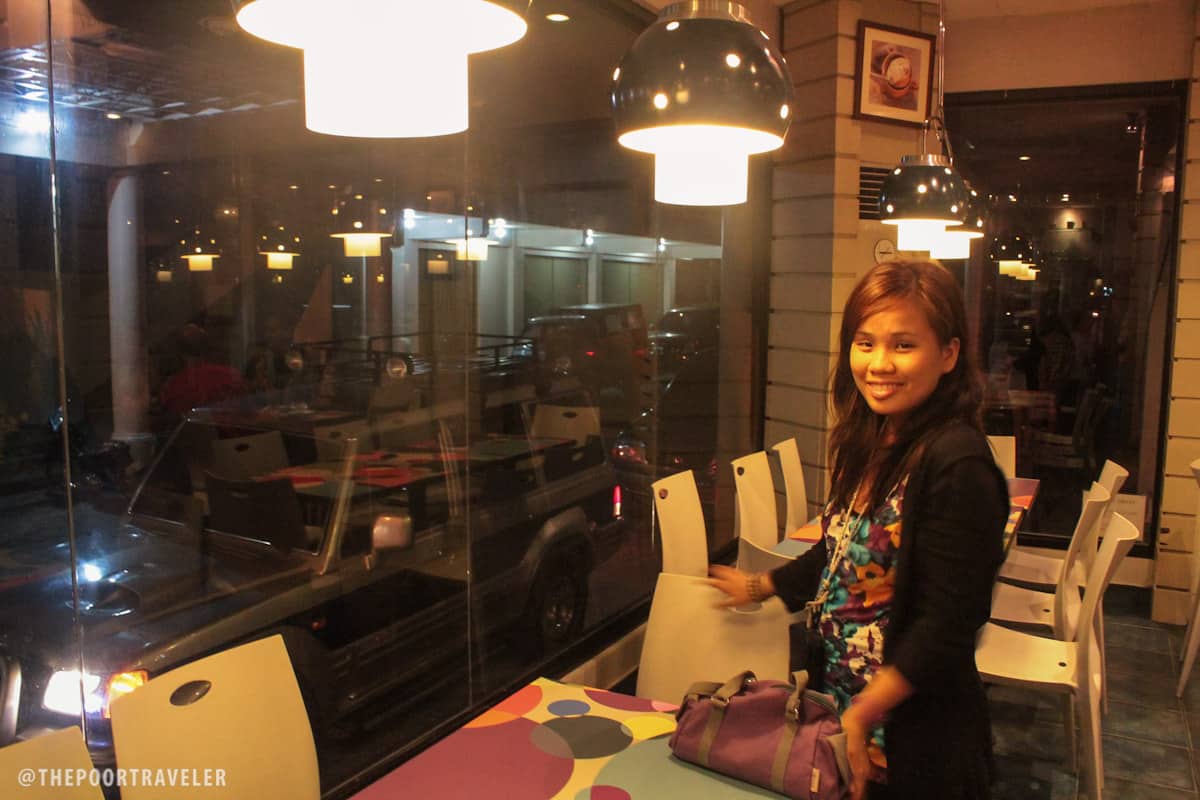 The first to be served was the Chocolate Cake (P85). At first glance, it looked like those that abound the cafes of Manila. It's a sponge cake with chocolate topping and custard filling. Though it looks ordinary, you will feel the difference the moment you pierce it with a fork. It's a bit more compact than most cakes. Although as soft as your regular choco delight, you know you're getting more of the cake than air, which fills most regular sponge cakes.
And the taste? Better than most chocolate cakes that had graced my tastebuds.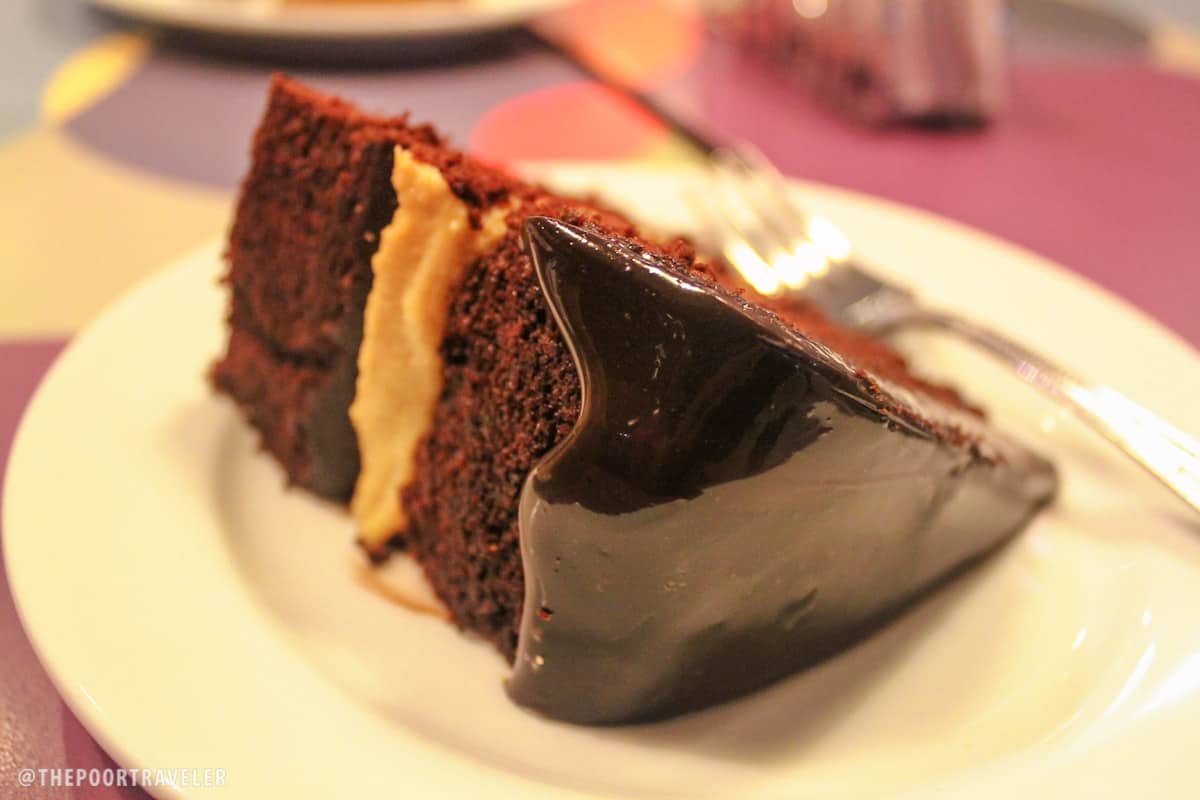 Next to be served was the Fruity Cheesecake (P80), named so because it had strawberry, blueberry and raspberry(?) toppings. But these berries were not the only thing that made it fruity. There were also bits of pineapples and other fruits buried deep inside the cheesecake.
Last to be served was the White Chocolate Cheesecake with Raspberry Sauce (P85). Of the three cakes we ordered, this looked the least mouthwatering. But never judge the cake by its topping. Though the face value was not much, it was the best-tasting of the 3 cakes we ordered. No wonder it was the bestseller. I was negative at first since I was expecting that the combined taste of cheesecake and white chocolate would be too powerful and overwhelming but the raspberry sauce made a good balance.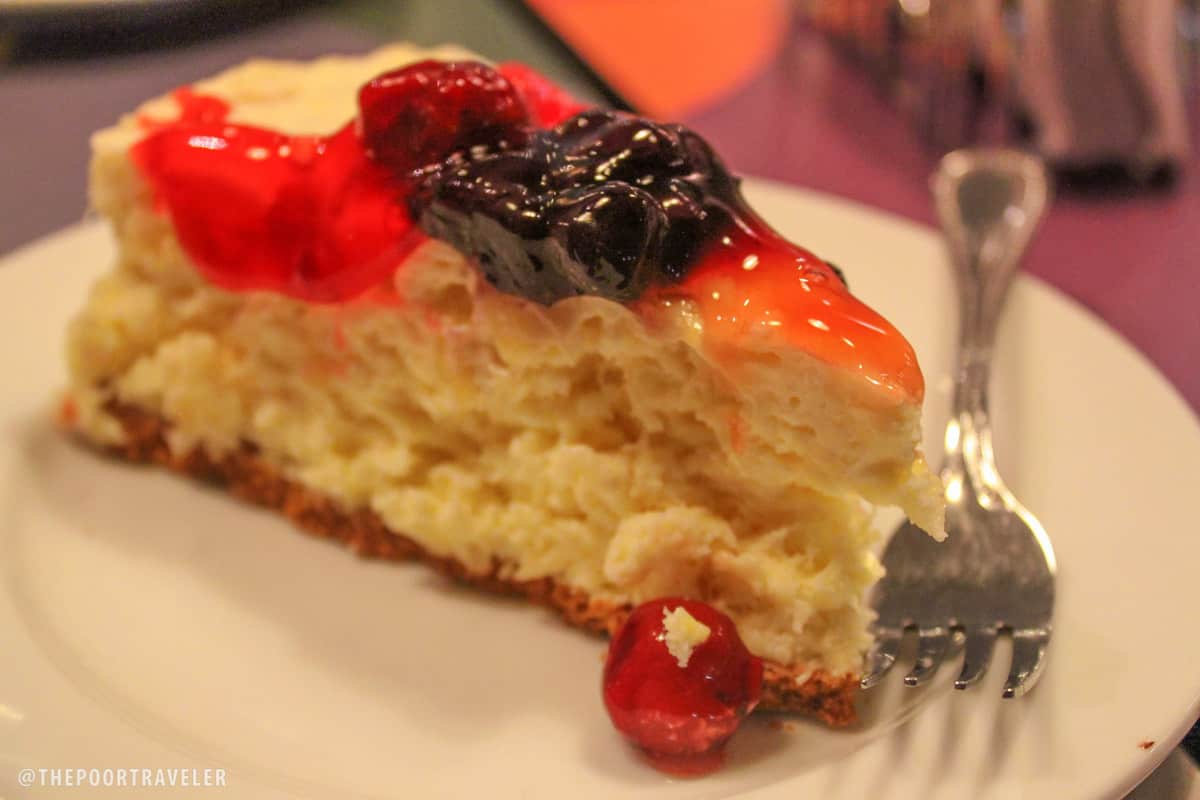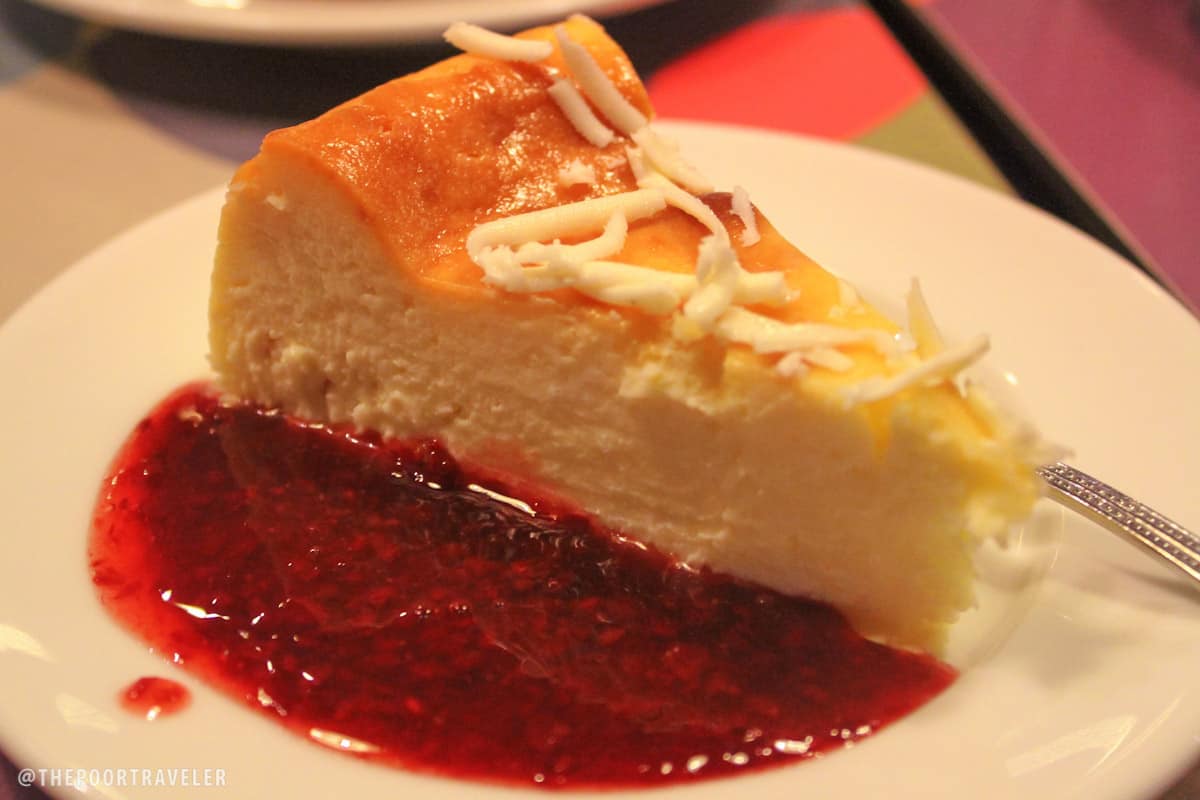 The best thing about Calea is that they serve awesome-tasting cakes in GENEROUS servings at a very low price. The total cost of the 3 cakes was P250 only. Can you believe that?!?!? In Manila, that's just one cake. LOL.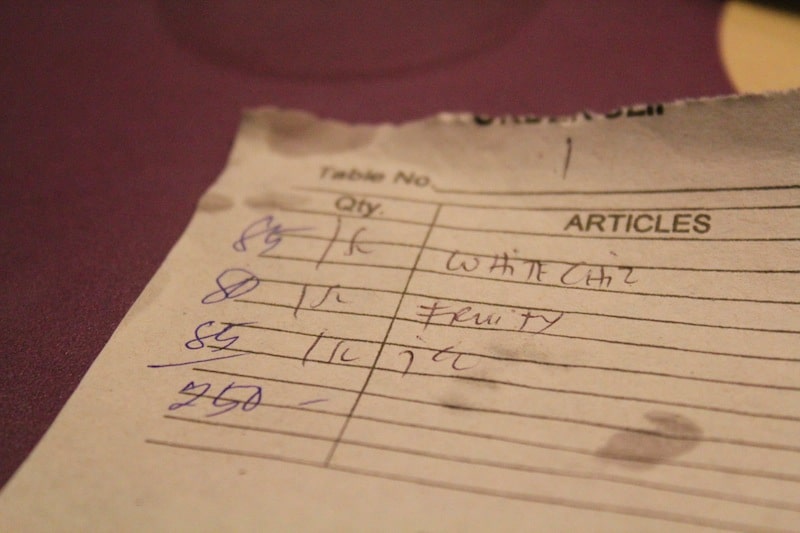 We wanted to order more and try the other cakes but we felt like too much sugar would not allow us to sleep well and there wasn't enough space in our tummies anymore. We left Calea and walked to the Capitol Park and Lagoon, hoping to burn all the calories we took in that night.
---
Top Hotels in Bacolod
Here are some of the top hotels and inns in Bacolod, as scored by Agoda customers.