It was almost midnight and there we were at the Capitol Park and Lagoon in Bacolod City, walking around like excited tourists. Well, that was exactly what we were — excited tourists.
Coming from Calea, we walked a short distance to this park at the heart of the city. Although one of the first things we noticed about Bacolod was that the city was generally darker than the other cities we had visited, we actually felt safe exploring the place. Unlike the rest of the city, the park was well lit and there were a number of people killing time. In fact, there was a group of what seemed like high school students playing patintero somewhere in the park.
We took the Lacson Street entrance and we were greeted by a stunning structure. We didn't know what it was at first but we easily assumed that it was the Paghimud-os Monument, a masterpiece by Eduardo Castrillo. It was one of those moments when we regretted visiting at night. We would have appreciated the sculpture more had it been bathing in daylight. Nevertheless, the monument was still a jaw-dropping eyecatcher.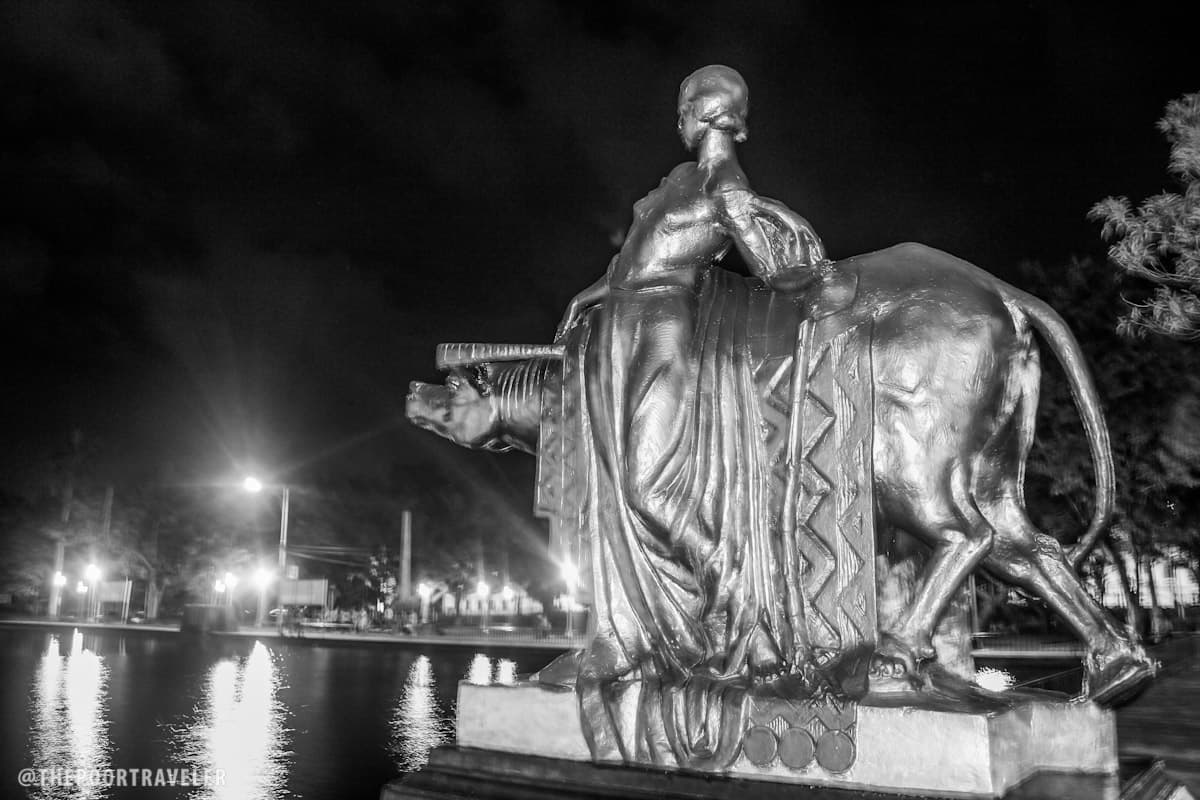 There were two other structures around the lagoon. Both were figures of a water buffalo (carabao), one with a naked man and the other with a woman, masterpieces by Italian sculptor Francesco Riccardo Monti, who also worked on a number of buildings in Manila including the Manila Metropolitan Theater. A good amount of yellow light embraced both monuments, making them a standout at night.
Of course, the most easily noticeable structure in the area was the Negros Occidental Provincial Capitol, which houses the Office of the Governor. The building seemed to illuminate when seen from the other end of the lagoon. It was just a great sight!
After spending a good full hour at the park, we hailed a cab, went back to our hotel and called it a night. We would have to wake up early the next day for our trip to Cauayan, Negros Occidental.
---
WHAT'S COVERED IN THIS GUIDE?
Top Hotels in Bacolod
Here are some of the top hotels and inns in Bacolod, as scored by Agoda customers.
Posted:2011•7•10