My day was already made even before our boat hit the shore. We felt a slight tug from one of the fishing rods that stuck into the air like flag-less poles. Randy, our boatman for the day, rushed to the front and reeled in the morning's first catch: a wahoo. "Tanguigue in Tagalog," Harry, another companion, translated.
Our destination for that day was Silanguin Cove, the farthest of the newly "rediscovered" beaches in San Antonio, Zambales. While it bears many similarities with its neighbors, Silanguin is definitely the odd man out. While Nagsasa, Talisayin, and Anawangin are covered with volcanic ash, Silanguin is strewn with regular sand. It is not white-white. It's not even beige. It is gray at best. But don't judge the beach by its color. It has the most stunning backdrop. Reddish hills frame the cove, a stark contrast to their virid feet.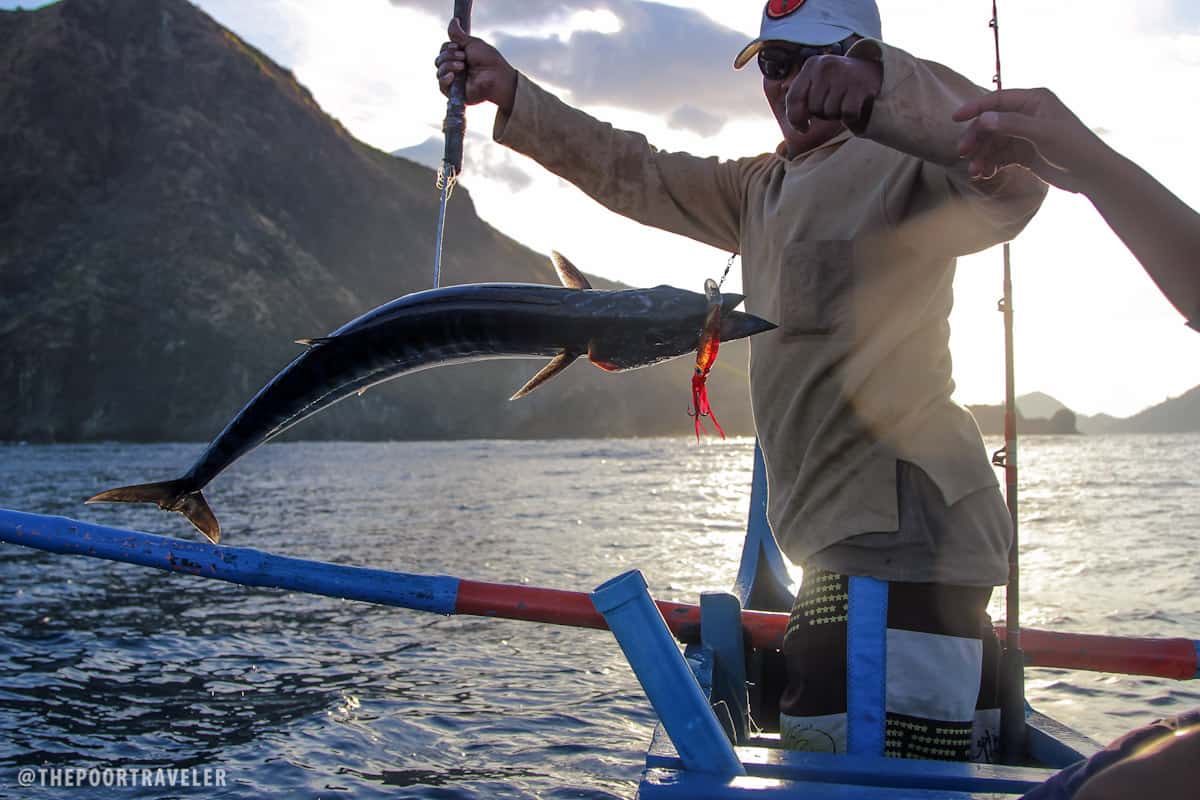 Two dogs dashed toward our boat and greeted us with unwelcoming barks. "They belong to the other resort," Randy said. "They're still not that used to visitors." It's understandable. Anawangin may have more than its share of tourists, but Silanguin is still almost unheard of. If you want peace of mind, this might be the best San Antonio beach for you.
Even the waves here are much friendlier, much gentler than those that tickle its neighbors. The sand doesn't get too hot under the sun, a problem I have with the ashes of Nagsasa and Anawangin. A few basic "resorts" line the coast. They offer basic accommodations (and use of restrooms) and paluto services for a fee. (Entrance is usually at PHP150.) Don't expect modern amenities. Silanguin has been isolated from the rest of mainland Luzon by an expansive mountain range and sprawling forests.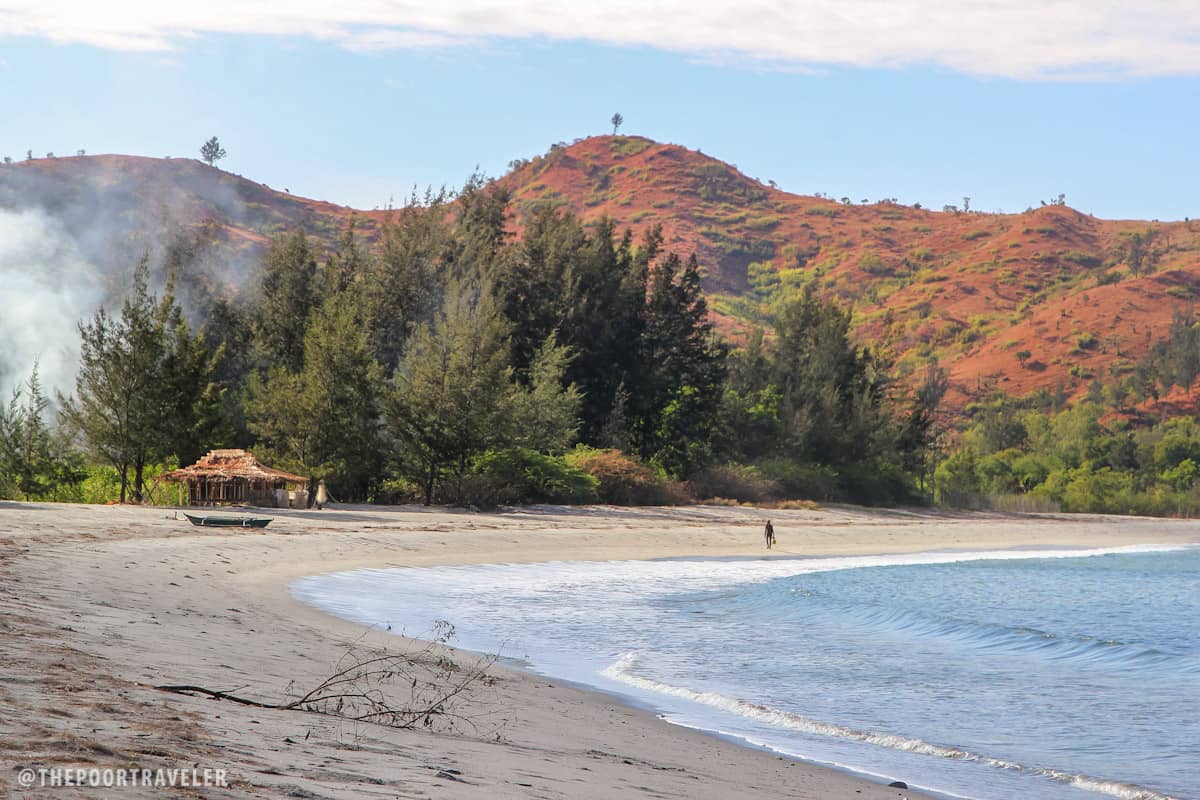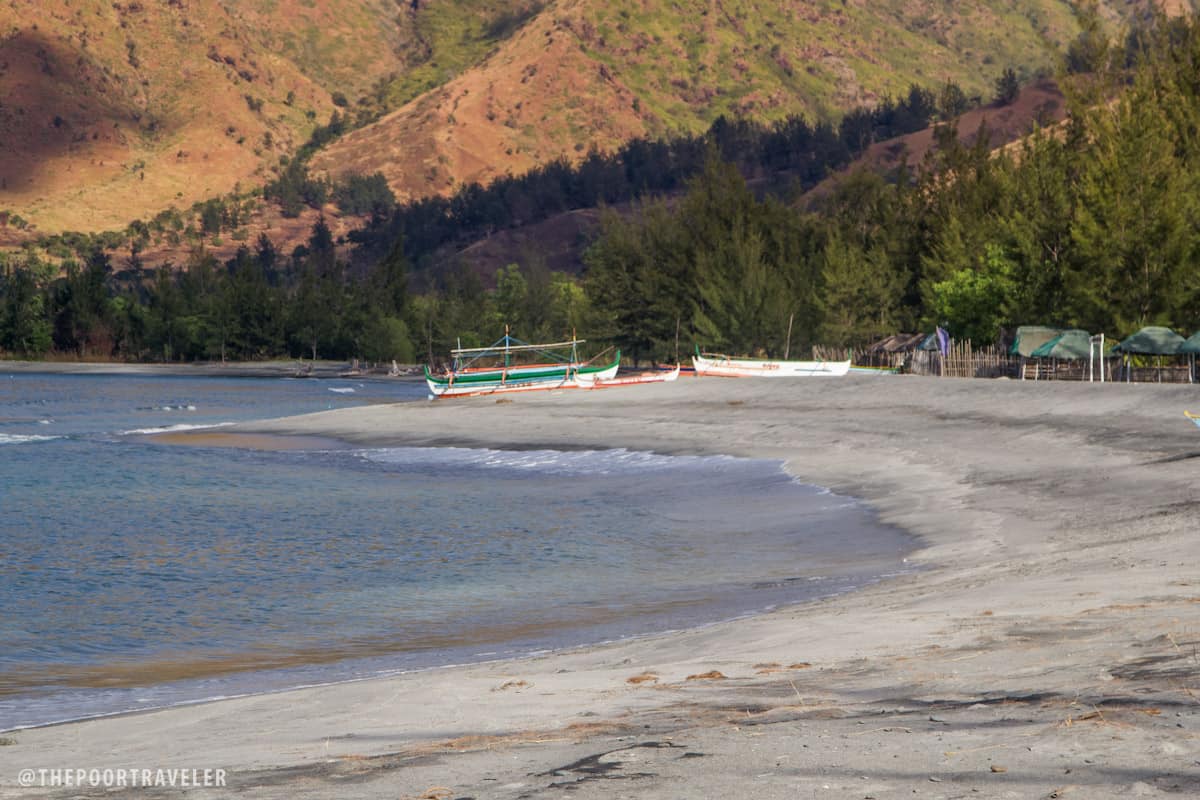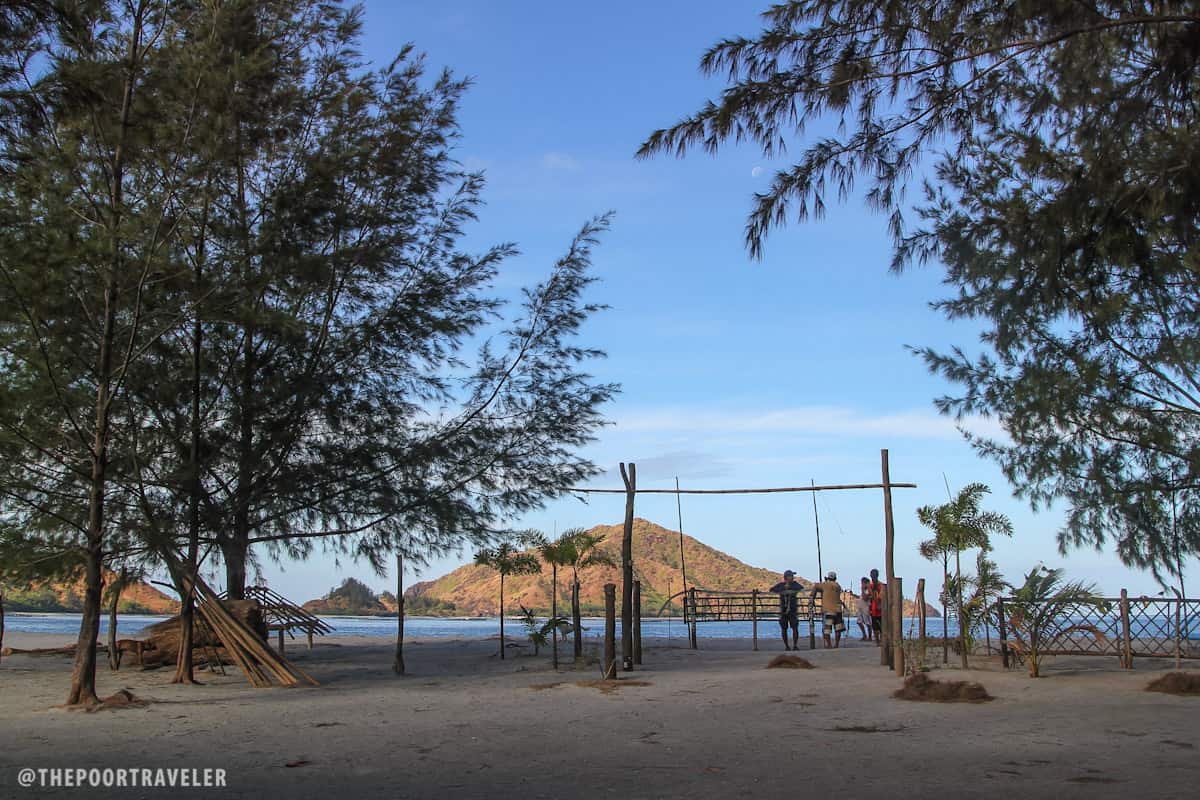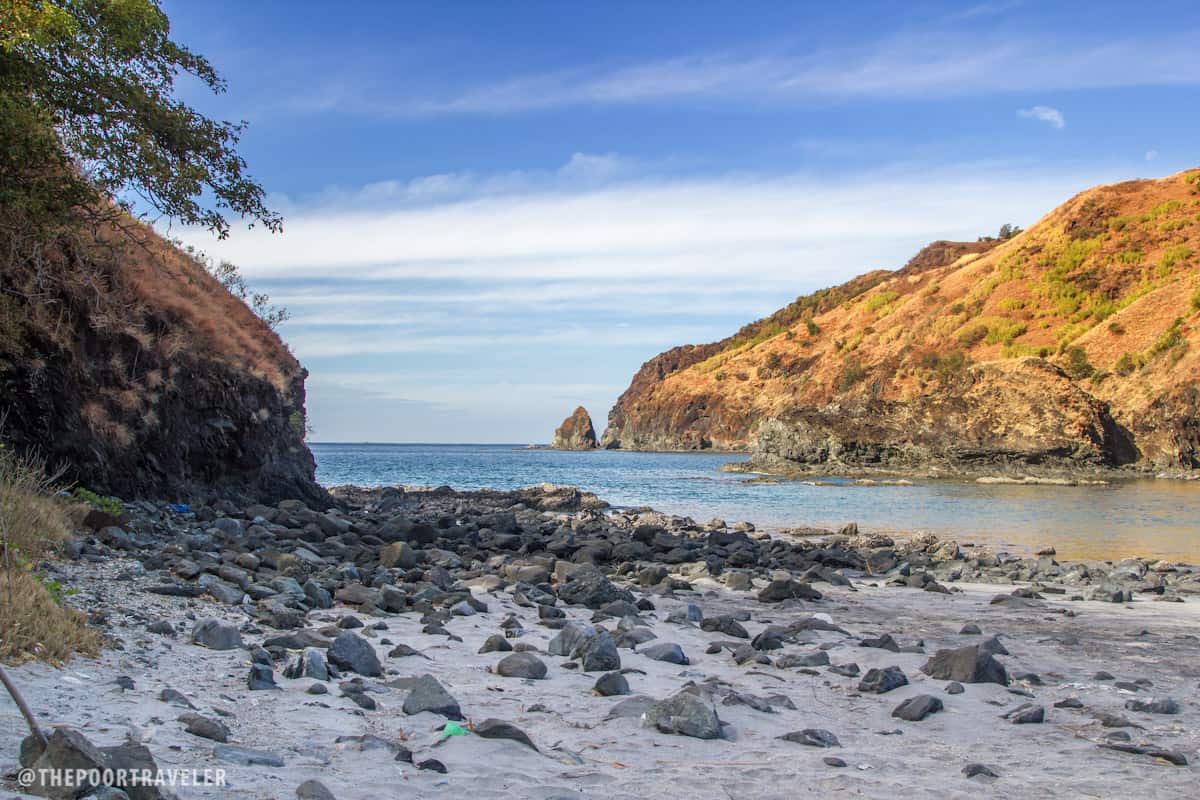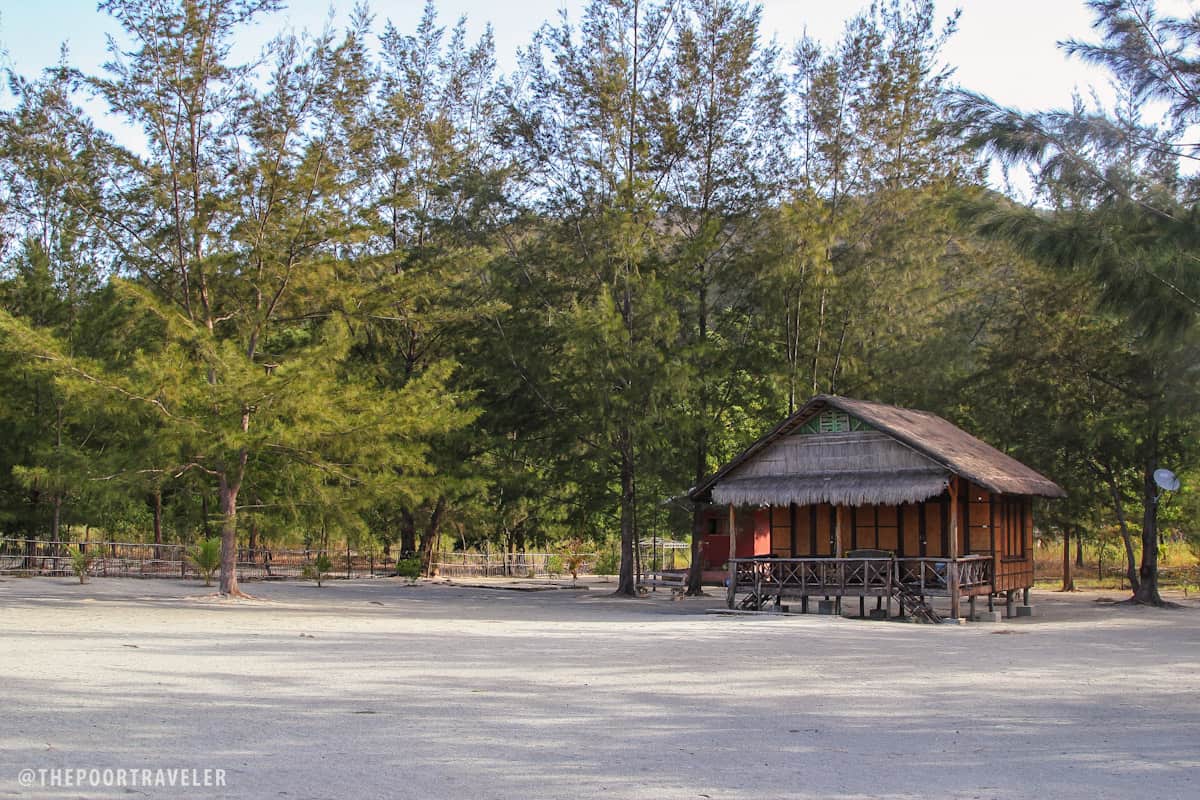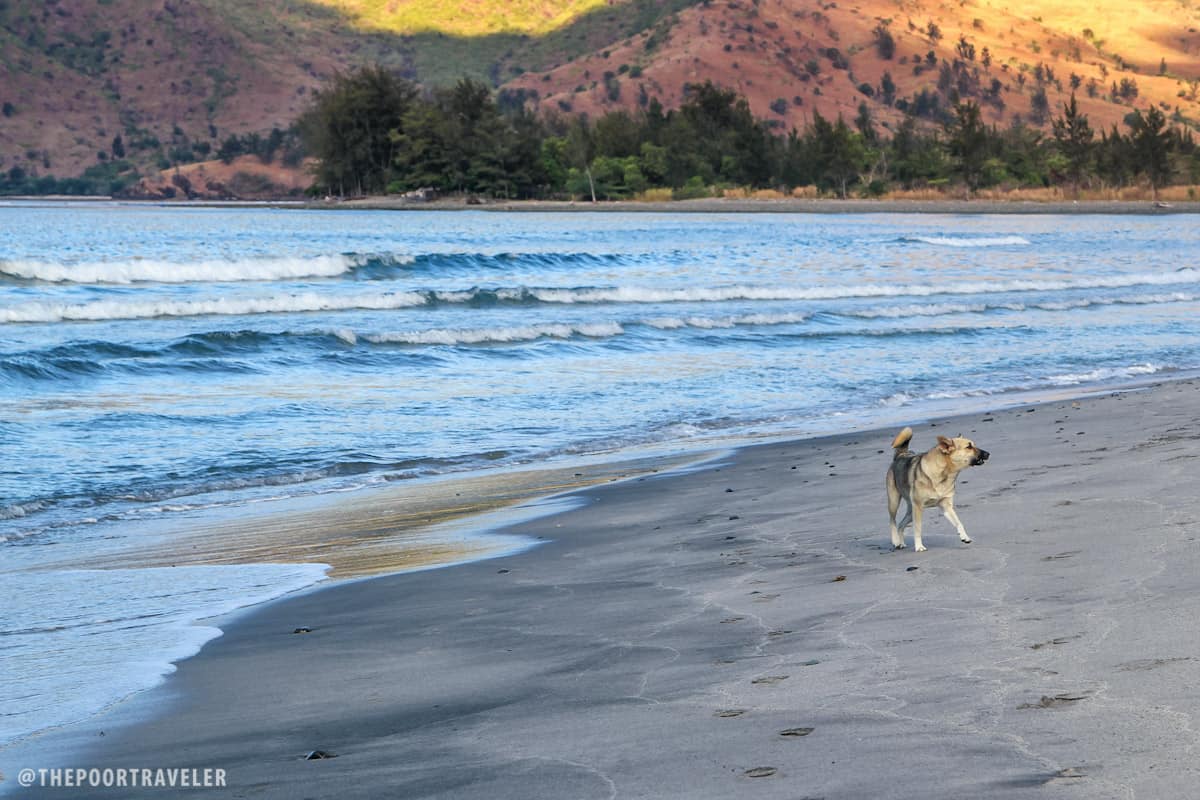 The southern ridge of the cove extends out to the sea and is jotted with a small, rocky island, which is also named after the area, Silanguin. The cove faces the controversial West Philippine Sea. A Philippine navy ship roams around the area during my visit. Its rich marine resources also offer a bounty for local fishermen. Lately fishing tours have taken form, with the boatmen also allowing guests to fish for leisure.
For boat tours: Contact: Harry Balais of 7107 Islands Tours at + 639176274945

Where to stay: Camping is the best way to experience the back-to-basics vibe of the place. If it's not your thing, you may stay at one of the resorts. Puerto Silanguin has a two-room hut for P1500 per night. Entrance fee is P150.

How to get to Silanguin Cove: The most popular way of reaching Silanguin is via Pundaquit, where boat tours to San Antonio's many beaches are available. To get to Pundaquit, travel by bus (Victory Liner) to Iba and get off in front of San Antonio Market (P250-270). Ride a tricycle to Pundaquit (P30). Tours cost P2000 for a return trip to Silanguin and P2500 for a tour that also stops in Capones and Camara Islands. Travel time is around 1 hour.

Alternatively, you may also get to Silanguin from Subic Bay, but requires a longer travel time (2 hours).

LIST OF EXPENSES:

Entrance Fee: P150
Bus Fare (Manila-San Antonio): P250
Tricycle Fare (San Antonio-Pundaquit): P60 per 2 pax, or P30 per pax
Boat tour: P2000-P2500