2012 • 4 • 22
It was a constant invitation. The stunning White Island was within view from Paras Beach Resort, where I stayed. Even during lunch, I couldn't help but be hypnotized by this inviting stretch of white sand not very far from the resort's beachfront. It wasn't long until we finally gave in and allowed ourselves to be drawn to this naked, sparkling sand bar.
More commonly known as White Island, Medan Island (or Medano Islet) is 10 minutes away from the northern coast of Camiguin. In Barangay Yumbing, boat rentals are available for P480. Resorts also offer their own day tours to this pristine, powdery paradise.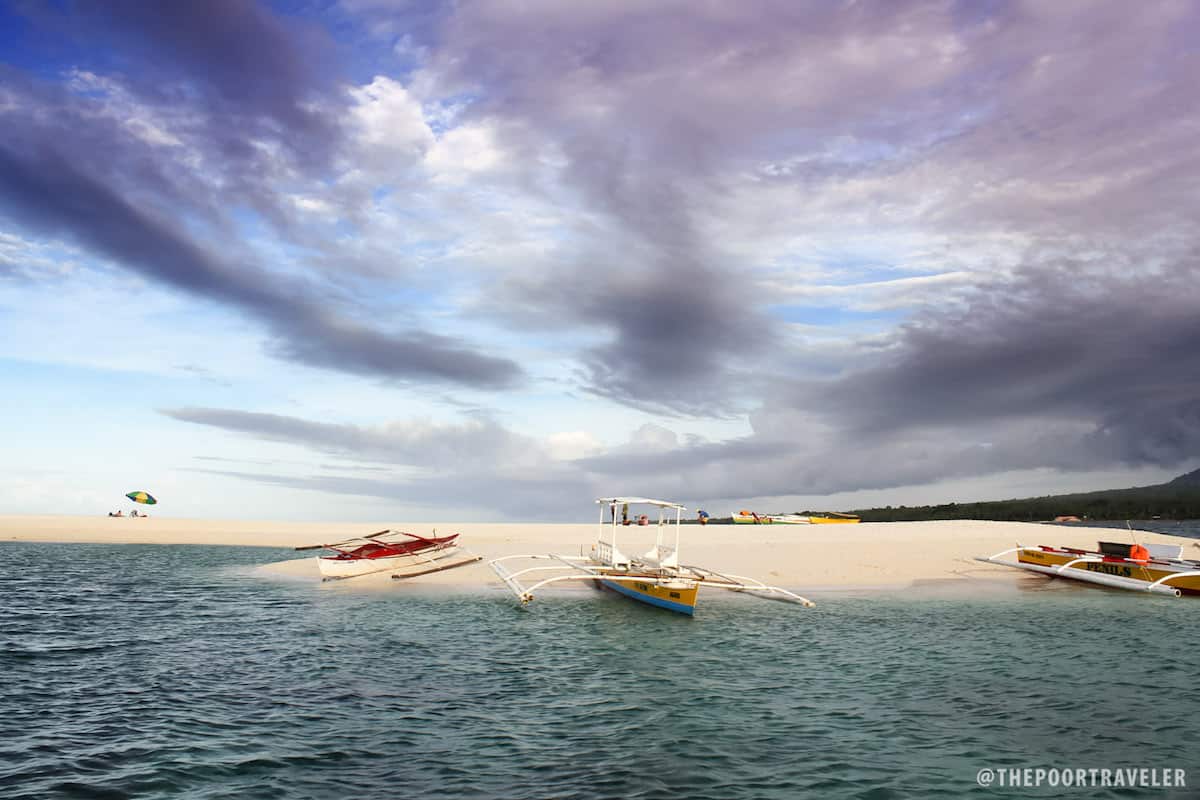 Although it often looks like a boomerang, the island's shape changes according to the tides. It is uninhabited and there are no permanent concrete structures here — no houses, no towers. Even trees are absent here. It's just a beautiful dump of fine sand with Mt. Hibok-hibok and Mt. Vulcan as the backdrop. When we arrived, however, there was a tent under which sat a man, who had been renting out big umbrellas to tourists for P50. (To be on the safe side, don't forget to bring hats, sunglasses, and sunblock, of course.)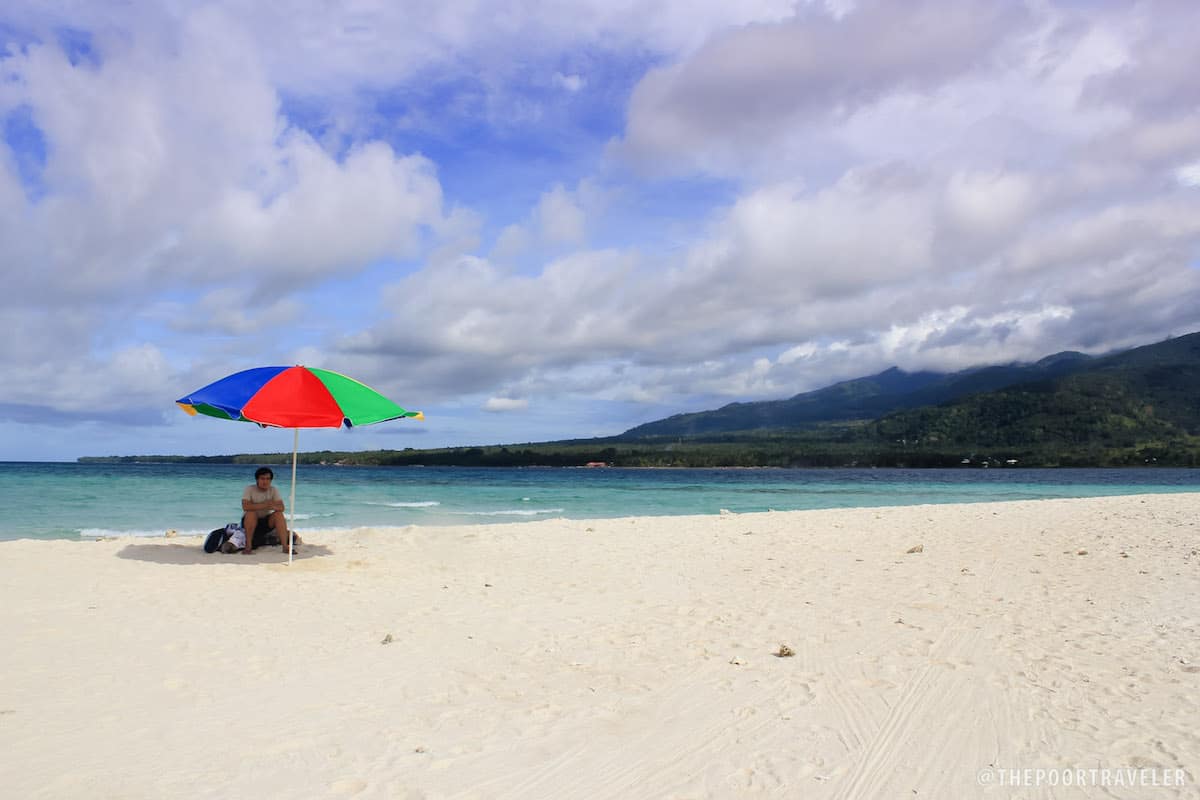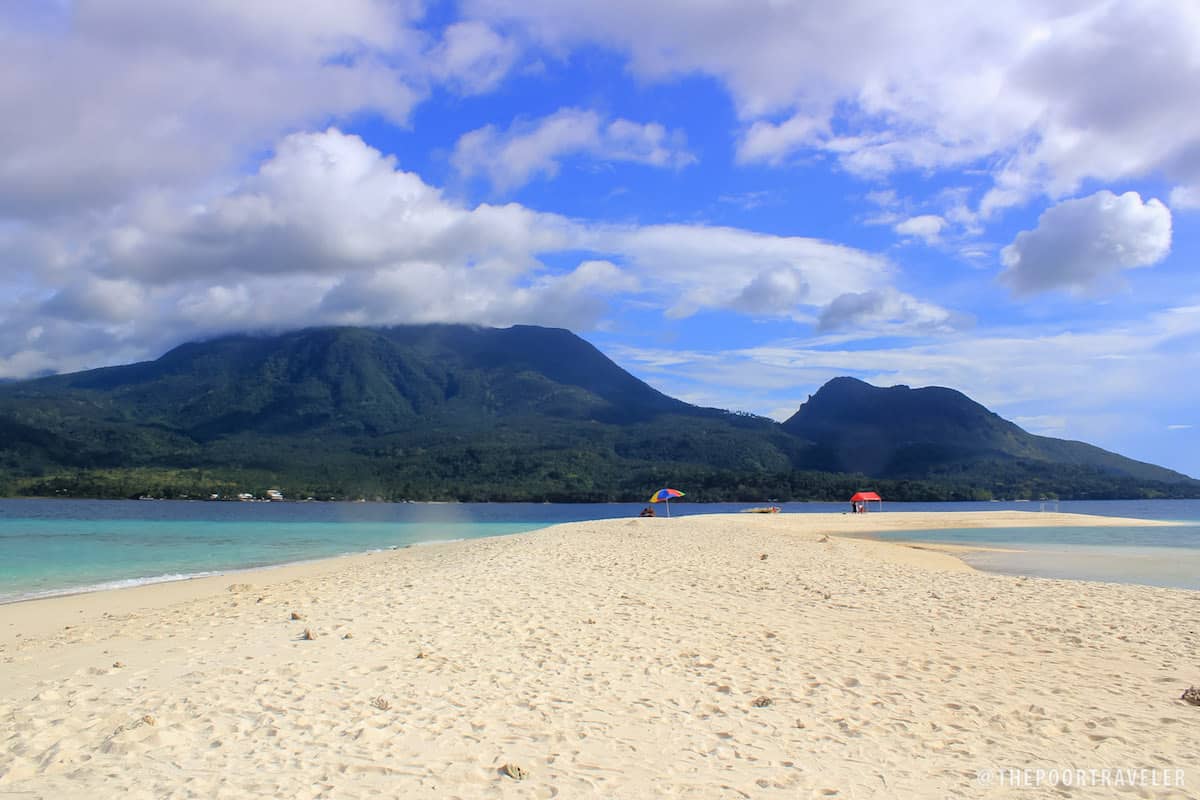 There was another group sharing the island with us but they were staying on the other end of the island that it still felt like we were the only ones there. As I stood in the middle of this beauty, I noticed that while the waves on one side were pretty strong, the other was calm and gentle, harboring seagrass. One may choose to snorkel on this more peaceful side of the island.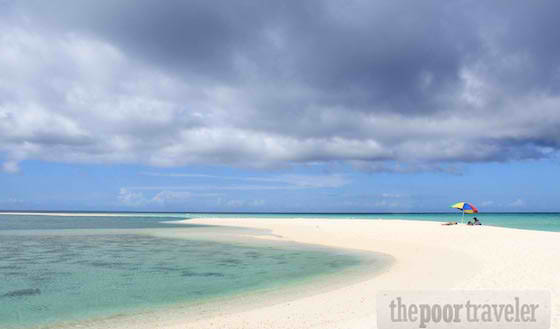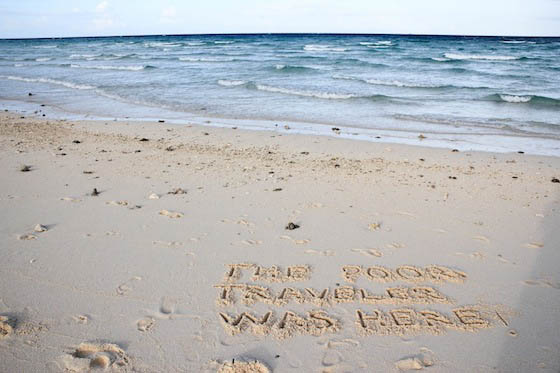 The sun was smack overhead when we arrived and we just told our boatman to pick us up at around 5pm. At first, we were not sure if it was a good idea. We didn't know how to spend four full hours in an island as bare as this but time really flies when you're having a blast. The whole afternoon was spent by us swimming and braving the waves. Every time we got tired, we buried ourselves in the sand, bathed in sunlight, built small sand castles, and scribbled messages on the sand with a stick. Before we knew it, our time was up and it was time to go. We wanted more time but we didn't want the dark to catch us.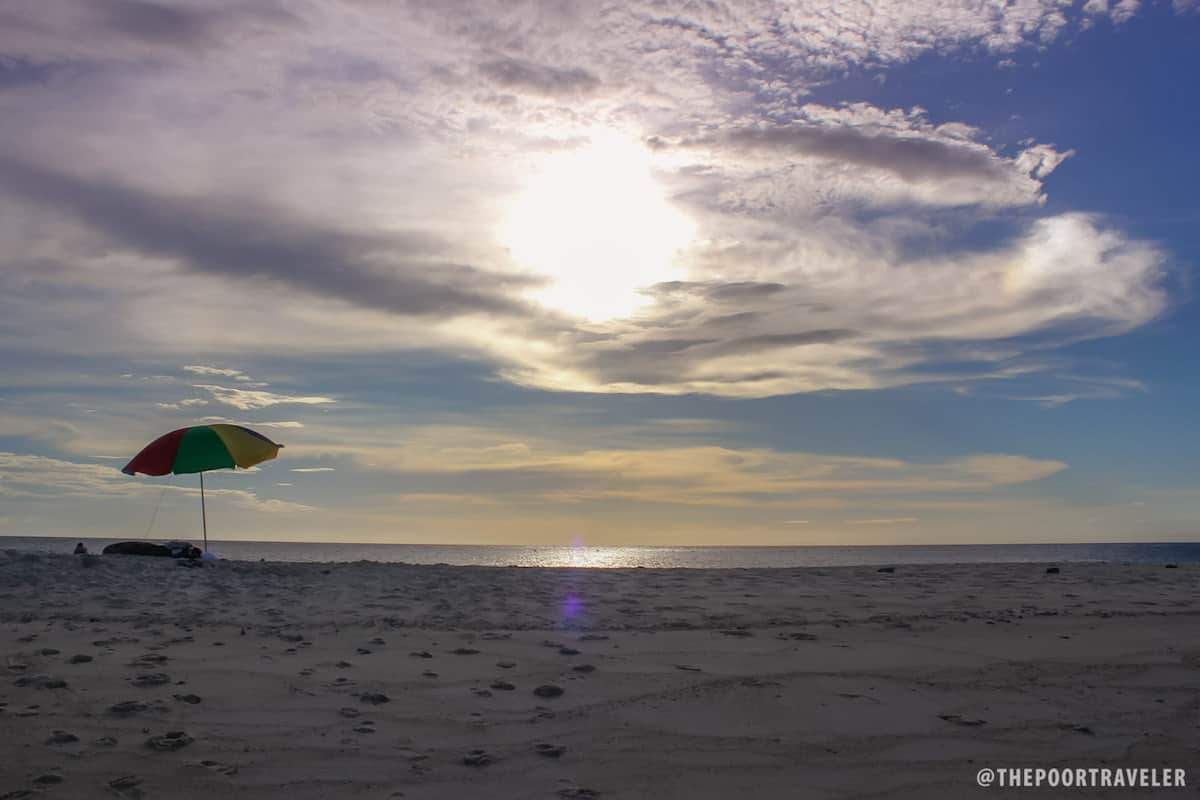 The sun was just about to take a plunge in the horizon when our boatman returned to fetch us. According to our boatman, most tourists choose to drop by the island early morning until before lunch time to avoid the sun's harsh rays at noon. We kept it in mind for next time. In the meantime, our eyes were still glued to the island as our boat sailed away back to the resort. The sun was just setting and the island was turning golden. I never expected that I would enjoy a bare island with no trees on it but I did. I guess that's what adds character to it. That's what makes it special. That's what makes it inviting, that even when we were on the main island, we couldn't help but throw admiring gazes towards this white, glittering paradise. It glistened like the irresistible smile of someone urging us to come back.
How to get to White Island: From Manila, you can fly to Camiguin via Cebu. Alternatively, you can fly to Cagayan de Oro, take a shuttle to Agora Terminal (P199), then ride a bus to Balingoan Port (P110). Board a ferry to Benoni (Camiguin). Take a multi-cab or tricycle to Brgy. Yumbing, the jumpoff point to White Isladnd. Boat rental is P480/boat, travel time 10 minutes.
---
WHAT'S COVERED IN THIS GUIDE?
Top Resorts and Hotels in Camiguin
Based on Agoda review scores.