2013 • 3 • 29
The rise of low-cost carriers had made this world a lot smaller and interesting destinations closer. The distant islands north and south have become easily accessible to Manila-dwellers, who are eager to escape the heat of the city to a paradise that can give them a relaxing and exciting affair with nature. (Or, in some cases, just an affair.) Flying is relatively cheap now. But with all the surcharges, taxes, terminal fees, and the cost of land or boat transfers, the trip that is opened at an airport can still be quite heavy on the pocket.
Foreign travelers aiming for an island getaway in the Philippines most likely find themselves spending a day or two in Manila, whether they like it or not. Many of them are faced with the question: what is there to do in Manila? Well, there's always Binondo, Intramuros, churches, and museums, of course. But if you're not interested in doing a mall tour, sampling street food, or getting yourself squished inside the sauna that is the MRT, then heading for the countryside is a good alternative. We love Manila, yes, but when it comes to adventures for the nature-lovers and beach bums — let's face it — she will break your heart.
If you're looking for great vacation spots that are just within proximity of the capital, here are some of my recommendations.
WHAT'S COVERED IN THIS GUIDE?
MT. PINATUBO
Be blown away! Figuratively, of course! Take a bus to Tarlac, ride a 4×4 jeep, and trek to the crater of Mt. Pinatubo! It's a long way but the view is definitely worth the time and effort. See the rim of the crater slope up from a lakeful of rainwater, accumulated over the years! You can even boat across the crater lake and camp overnight.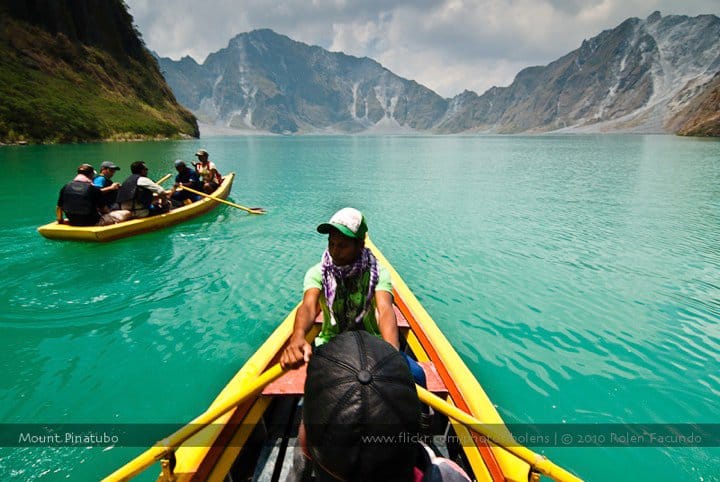 On your way back, pass by Angeles City to sample Pampanga's rich and irresistible cuisine!
Day trip suggested budget: P1500-P2000/person (Group of 5)
More info: Mt. Pinatubo Travel Guide
---
ANAWANGIN AND NAGSASA COVES, ZAMBALES
One of the provinces at the base of Mt. Pinatubo, Zambales was terribly buried when the sleeping volcano awakened two decades ago. But the disaster dumped a good amount of ash onto its the rocky shores, breathing a new life to its otherwise ordinary beaches. Today, Anawangin and Nagsasa Coves have risen as popular tourist destinations for its ashen sand and agoho trees (resembling pine trees) that foster a unique Baguio-meets-Boracay vibe. Capones and Camara Islands are also waiting!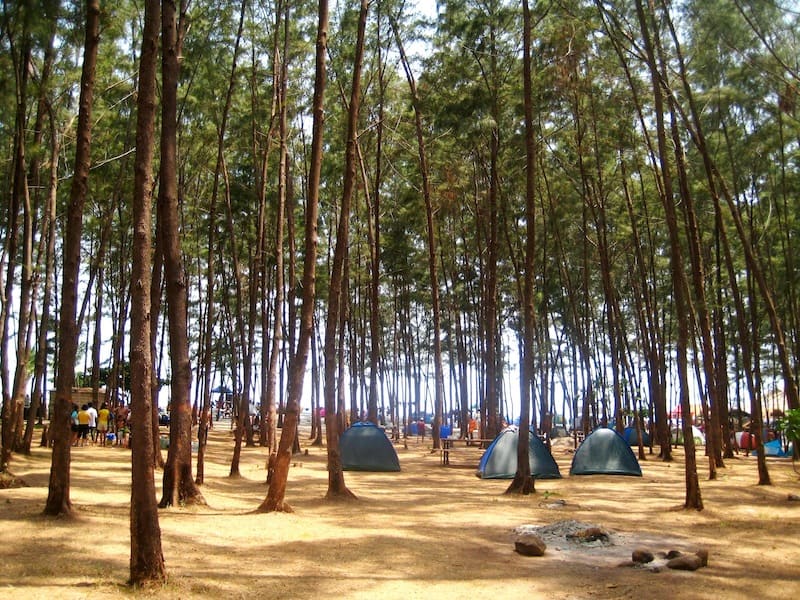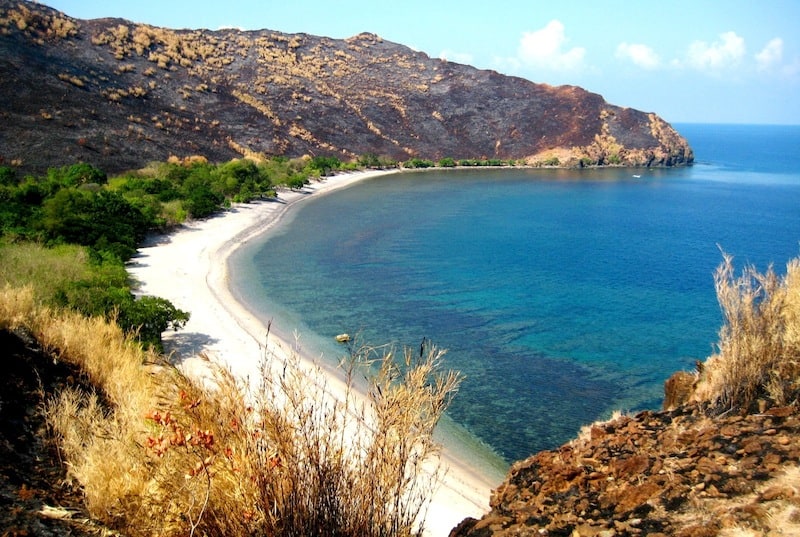 How to get there: Take a Victory Liner bus to Iba or Sta. Cruz, Zambales and tell the conductor to drop you off at San Antonio public market. Take a tricycle to Pundaquit. From here, you may rent a boat to get to Anawangin or Nagsasa.
Day trip suggested budget: P1200-P1500/person (Group of 4)
More info: Anawangin and Nagsasa Travel Guide.
✅ WHERE TO STAY: ZAMBALES HOTELS
---
TAAL VOLCANO
UPDATE: The Taal Volcano has been closed to the public.
If you love admiring it from afar, you're gonna love it even more when you're actually on the volcano. It only takes two to three hours to get to the jump off point in Talisay, Batangas. From there, you can rent a small boat to take you to the volcano island. Prep for a rigorous trek because its slopes, while not as steep, can still drain all your energy especially when the sun is harsh. (And unless you're trekking at night, I'm telling you: clouds or no clouds, the sun is harsh!) If long treks aren't on your favorites list, there's always the horse option, for a fee of course.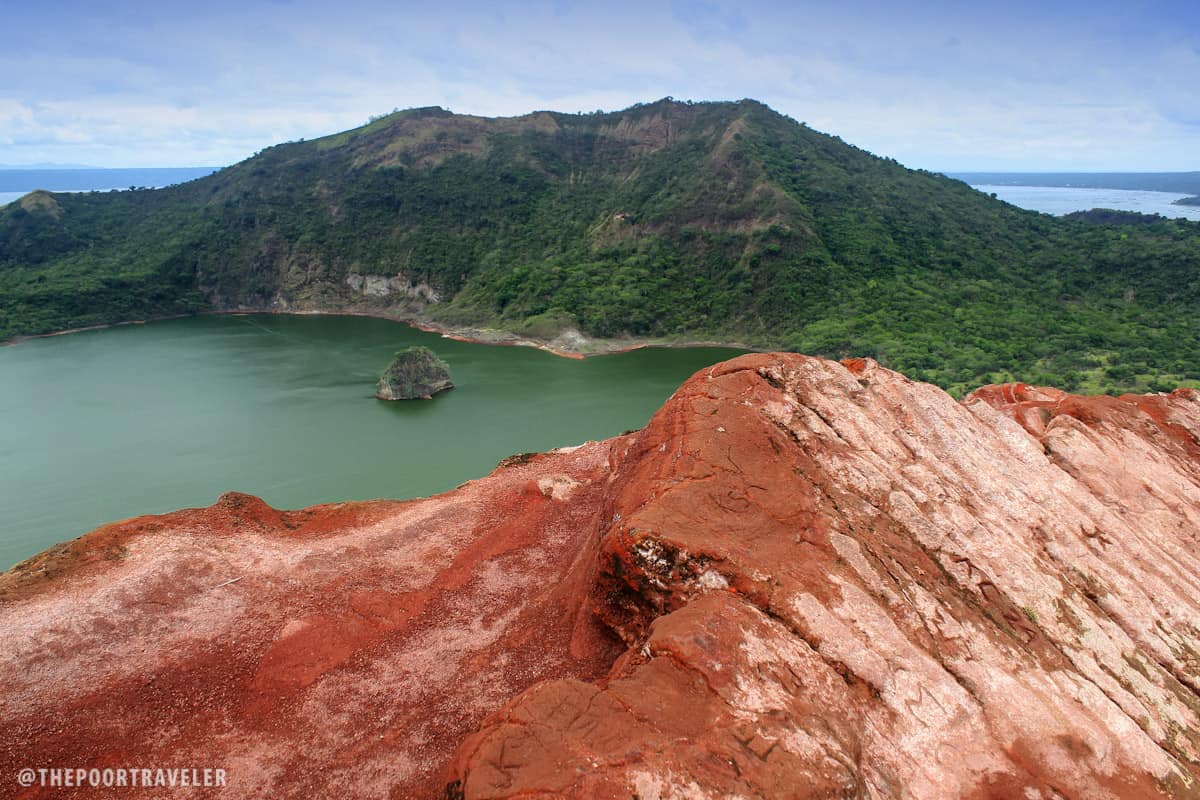 How to get there: From Manila, take the bus to Batangas and get off at Tanauan City Proper. If you're renting a boat from Taal Lake Yacht Club, ride a jeepney to Sampaloc and get off in front of TLYC. It's on your right side. You can also take a jeepney at Tanauan City to Talisay Town Proper.
Day trip suggested budget: P1000-P1500/person (Group of 5)
More info: Taal Volcano Trek
✅ WHERE TO STAY: TAGAYTAY HOTELS
---
TAGAYTAY CITY
Tagaytay offers the best views of the Taal Volcano, with a lovely, cool atmosphere to boot. Visit the newly opened Sky Ranch and get into one of the coaches of their giant Ferris wheel, overlooking the lake. Not into rotating wheels? Spend a morning in one of the city's parks and gardens. The People's Park in the Sky has not been maintained well but you might still want to stay a 360-degree view of the city. Or just enter a coffee shop, order a latte, and just ponder on whatever!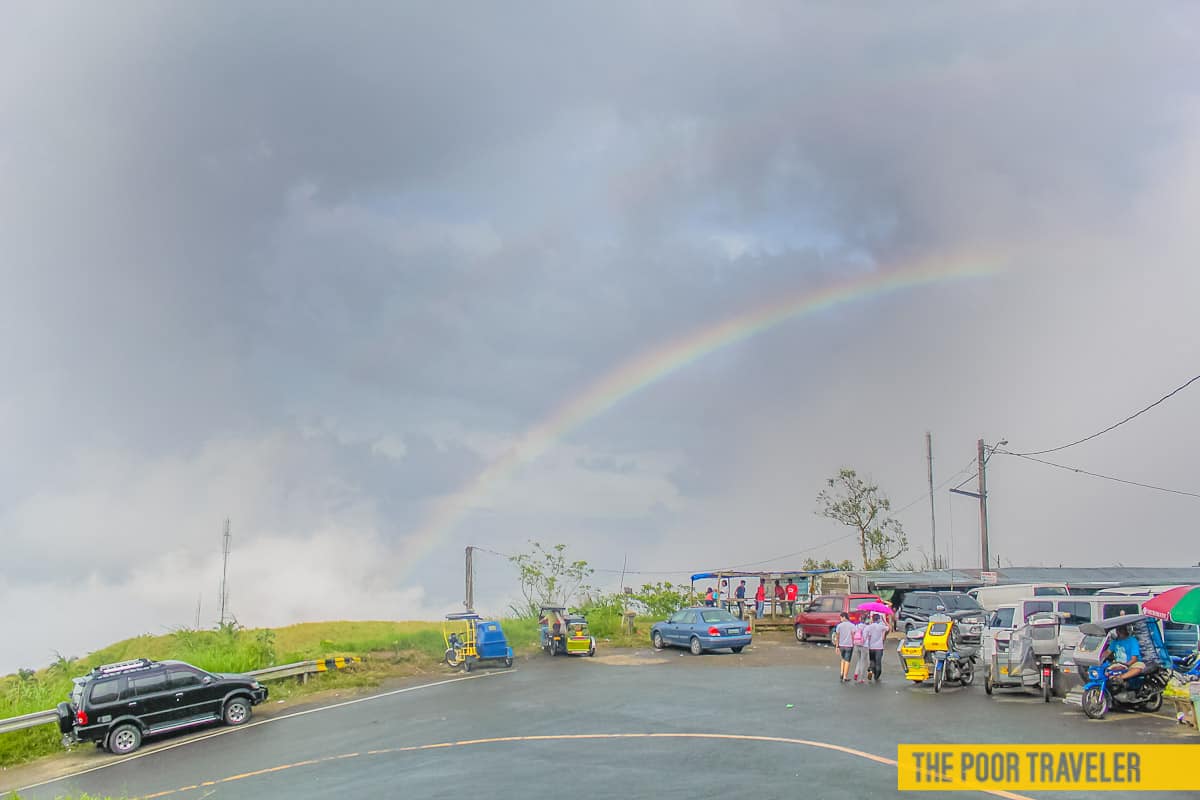 How to get there: From Manila, take a bus bound for Tagaytay or Nasugbu or you can also take a shuttle/van to Lemery at Starmall Alabang or Shaw. (Don't take the bus to Lemery; it doesn't pass through Tagaytay.) Either way, get off at Tagaytay Rotonda and take a trike or jeepney to your target destination from here.
Day trip suggested budget: P850-P1500/person
✅ WHERE TO STAY: TAGAYTAY HOTELS
---
---
ANILAO, BATANGAS
Anilao in Mabini, Batangas is just three hours away, making it a favorite among Manila-based divers and future divers. One-day beginner courses are available to those who wish to learn how to, well, dive. Batangas waters host a wide array of marine wildlife that will blow you away.
If diving isn't your thing, you may also opt to climb Mt. Gulugod Baboy, an easy climb for professionals (probably the climb of my life if that were me) or take a boat to Sombrero Island and make love with the sun while flaunting your brand new bikini!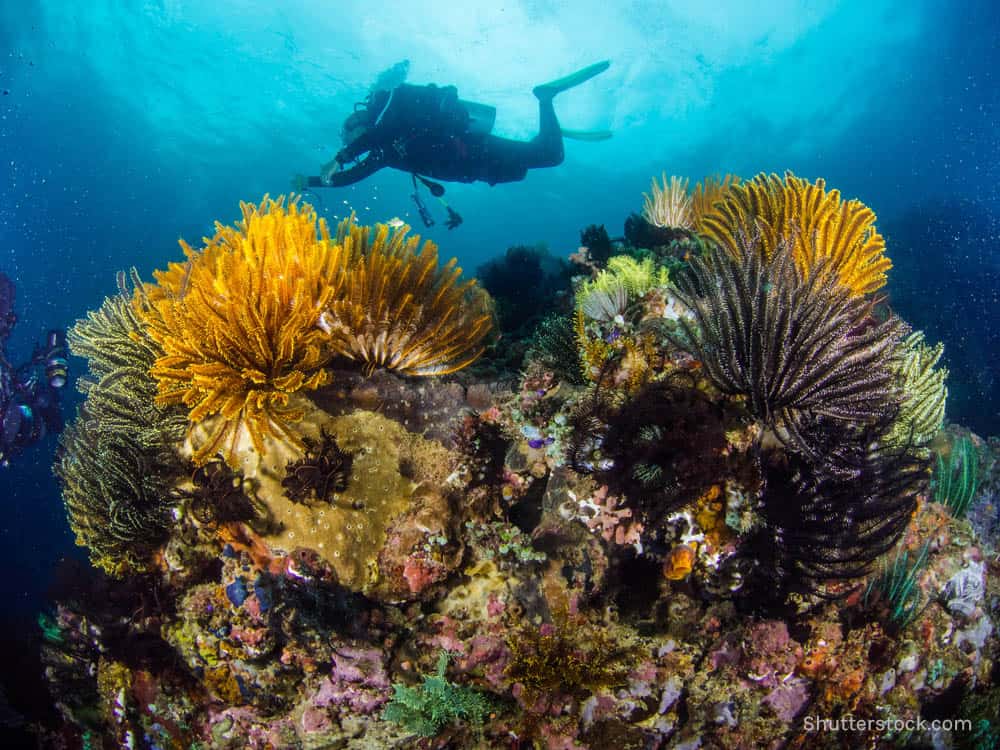 How to get there: Board a bus going to Batangas City and alight at Bolbok, just before Batangas pier under the flyover. Then take a jeepney to Anilao (Mabini).
Day trip suggested budget: P1000-P1500/person (Group of 5)
More info: Anilao Travel Guide
✅ WHERE TO STAY: ANILAO RESORTS
---
LIPA & TAAL, BATANGAS
From the petal shower site at Carmel Church to the sacred well of Sta. Lucia, from the magnificent Lipa Cathedral to the massive Taal Basilica, the biggest in Asia — the road from the city of Lipa to the heritage town of Taal is milestoned by grand churches and miraculous sites. Whether you're a believer or not, make a stop at these places and see what the fuss is about. If you have more time, roll out a bit more of your map and continue your journey to Calaca and Balayan, which also boast old, majestic churches.
Don't forget to dig in to some of the most delectable Batangueno dishes along the way! Missing bulalo, tapang Taal, lomi, and kapeng barako is a mortal sin!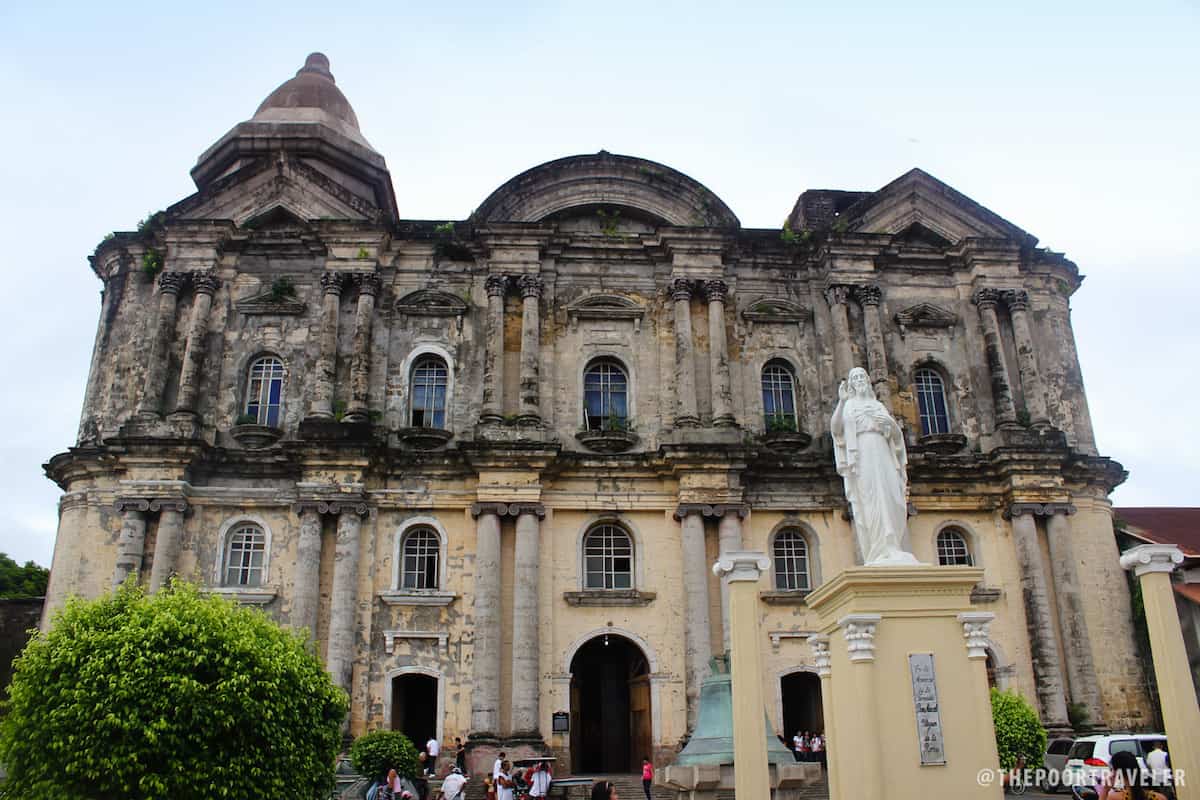 How to get there: Take a bus going to Batangas City or Lemery and get off at Lipa bus stop. Most points of interest in Lipa are accessible by trike. To get to Taal Town, take the bus again or a jeepney going to Lemery and ask the driver to drop you off in Taal. 
Day trip suggested budget: P800-P1200/person
More info: Batangas Heritage Tour.
✅ WHERE TO STAY: BATANGAS HOTELS
---
BATANGAS BEACHES
And there are a lot to choose from. The towns of San Juan, Lobo, Mabini, Tingloy, Nasugbu, and Calatagan are all laced with ivory shores.
San Juan harbors the province's most popular beaches today but if it's too crowded for you, drive to the other side of Batangas. Nasugbu is starting to be a great alternative, too, and the sight of Mt. Batulao is a constant invitation to awaken the dormant mountaineer in you. Fortune Island is a good choice, too! Lobo has Malabrigo Beach. Tingloy has Masasa Beach and Oscar Island. Matabungkay used to be the "it" destination decades ago but it might still be a good place for a respite. The barely touched shores of Calatagan offer front row seats to watch a spectacular Batangas sunrise. The Punta de Santiago Lighthouse is another point of interest. Read my Batangas posts here.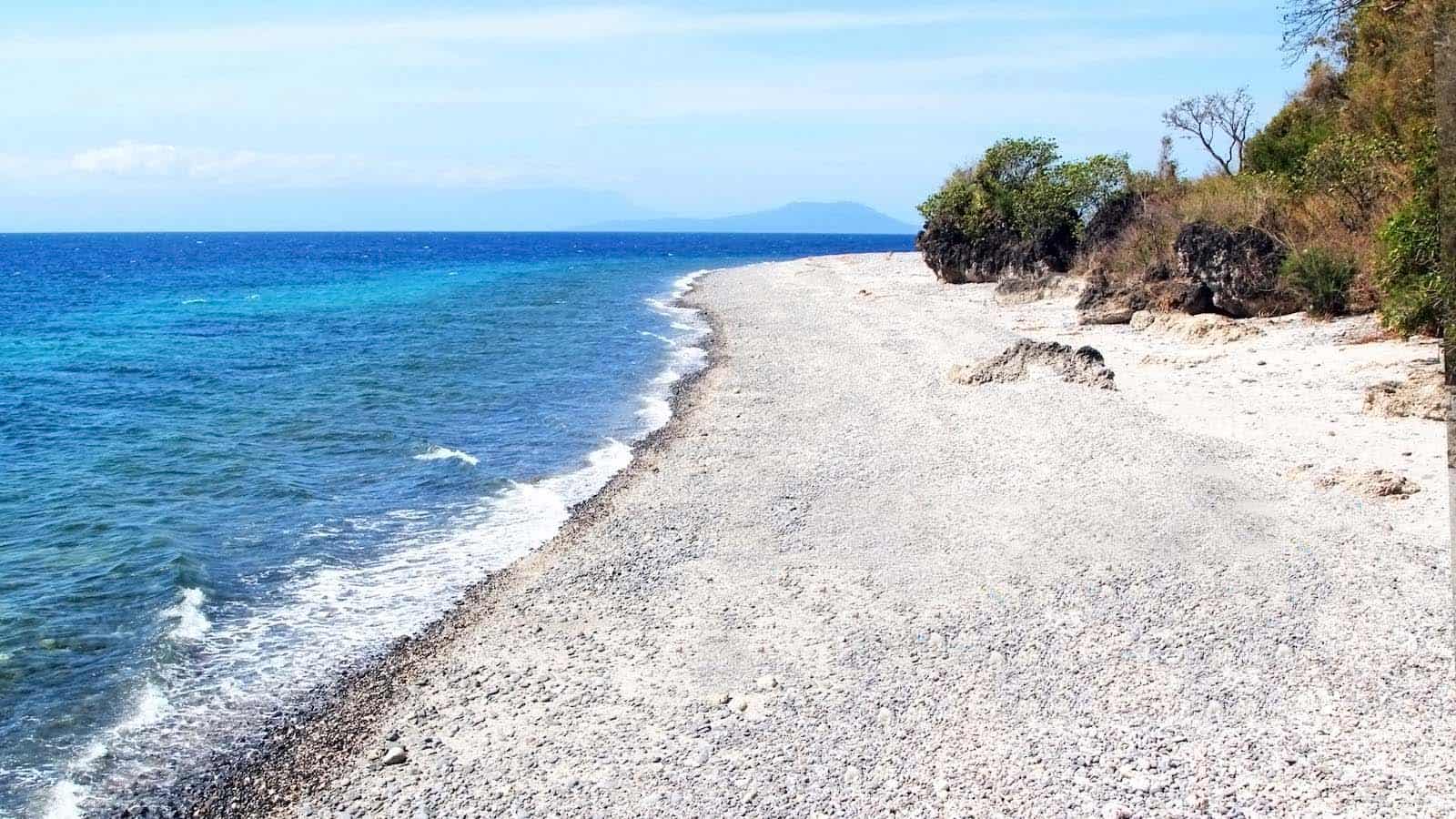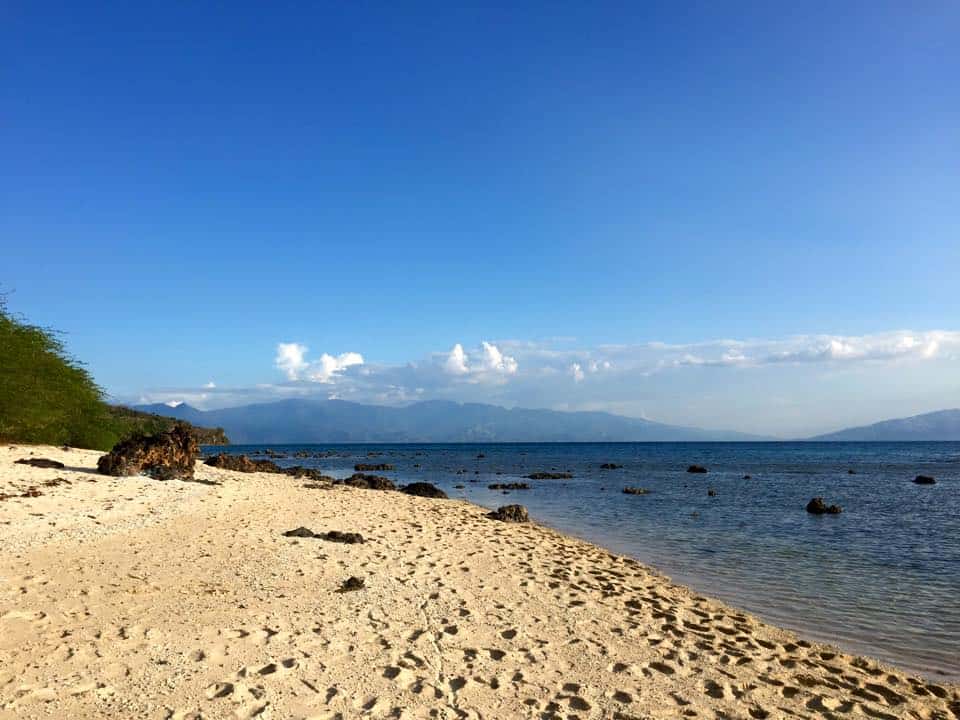 How to get there: To get to Nasugbu, take a bus to Nasugbu. From here you can take a jeepney going to Lian or Calatagan.
Day trip suggested budget: P900-P1500/person
✅ WHERE TO STAY: BATANGAS HOTELS
---
BORAWAN AND DAMPALITAN ISLANDS, QUEZON
They say that Borawan is a portmanteau, Boracay and Palawan. The more believable origin of the name however is bulawan, which means gold. But screw etymology, just get yourself to this paradise on your next holiday break!
The towering karst cliffs hug the white shores of Borawan, reminiscent of many islands in El Nido and Coron (but don't expect them to match them). Borawan is only four to five hours away. It is one of the many islands off the coast of Padre Burgos and Pagbilao, Quezon, that nestle gorgeous white sand beaches! Other places to visit: Dampalitan Island and Puting Buhangin. There are no resorts here so camping is the way to go!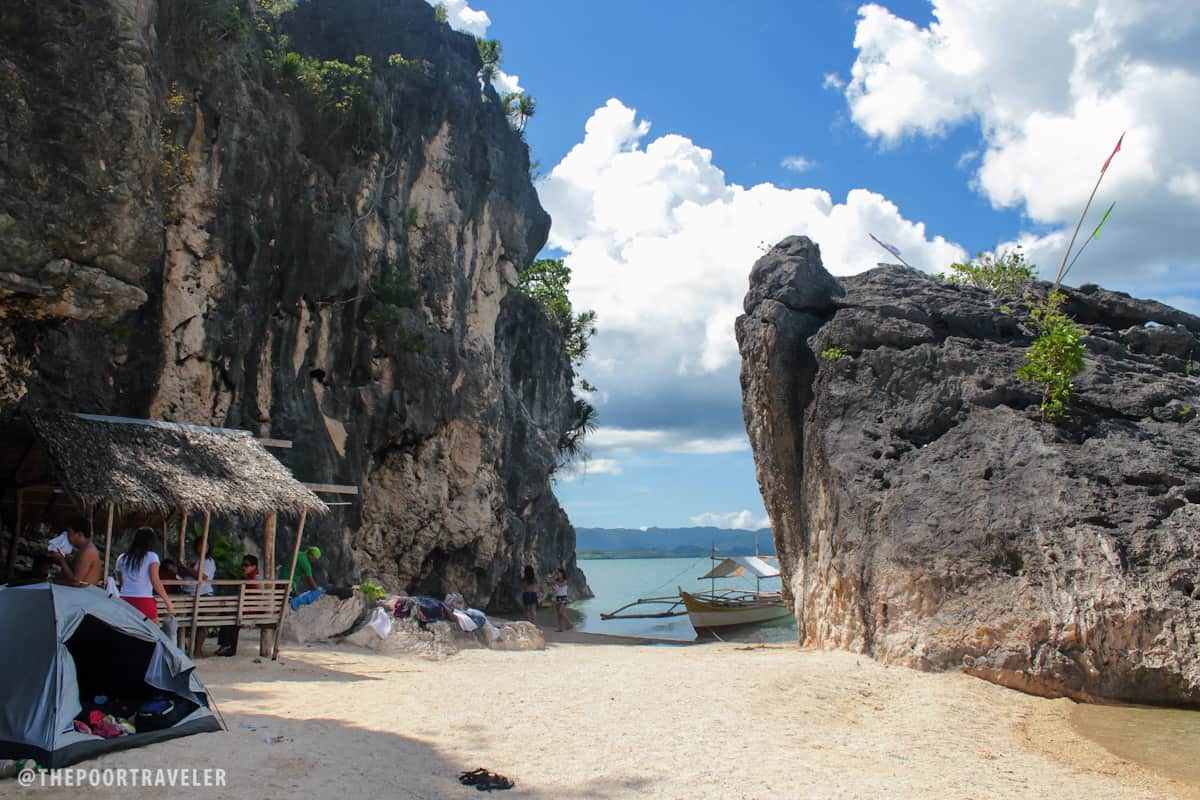 Warning though: It can get really crowded during peak season, which leaves the water murky.
How to get there: Ride a bus to Lucena City and alight at Lucena Grand Terminal. Take another bus to Unisan, get off at QCRB Bank (Padre Burgos), then take a tricycle to Aplaya, where you can hire boats to take you on an island hopping tour.
Overnight suggested budget: P1600-P2500/person (Group of 5)
More info: Borawan Island Travel Guide.
✅ WHERE TO STAY: QUEZON HOTELS
---
FESTIVALS NEAR MANILA
Mark your calendars! Here are some of the most energetic and most interesting festivals near Manila:
Pahiyas Festival – May 15 in Lucban, Quezon
Parada ng Lechon – June 24 in Balayan, Batangas
Higantes Festival – November 23 in Angono, Rizal
Giant Lantern Festival – Saturday before Christmas, San Fernando, Pampanga
Hot Air Balloon Fiesta – 3rd Week of February, Clark, Pampanga
Pahiyas Festival is my absolute favorite. It is a celebration of the good harvest, in honor of San Isidro de Labrador. A parade roams around town passing by houses that are creatively decorated with vegetables and kiping, a colorful ornament made from rice (and yes, they're edible)! If you get hungry, there's always longganisang Lucban and pansit habhab! Traffic can be as dense as your former boss so you might also consider staying overnight in Lucban or neighboring town.
Day trip suggested budget: P800-P1200/person
More info: Pahiyas Festival for Less than P1000!
---
ANGONO, RIZAL and PAETE, LAGUNA
Appreciate art and get cultured in Angono, Rizal and Paete, Laguna!
Known as the art capital of the Philippines, Angono is as interesting as it is accessible. See the Angono-Binangonan petroglyphs, a prehistoric artwork that is considered the oldest in the country. Pay a visit to the house of Carlos "Botong" Francisco and get to know the national artist better. For the adventurous eater, try Soup No. 5 and fried itik in some of the more famous restaurants in the area!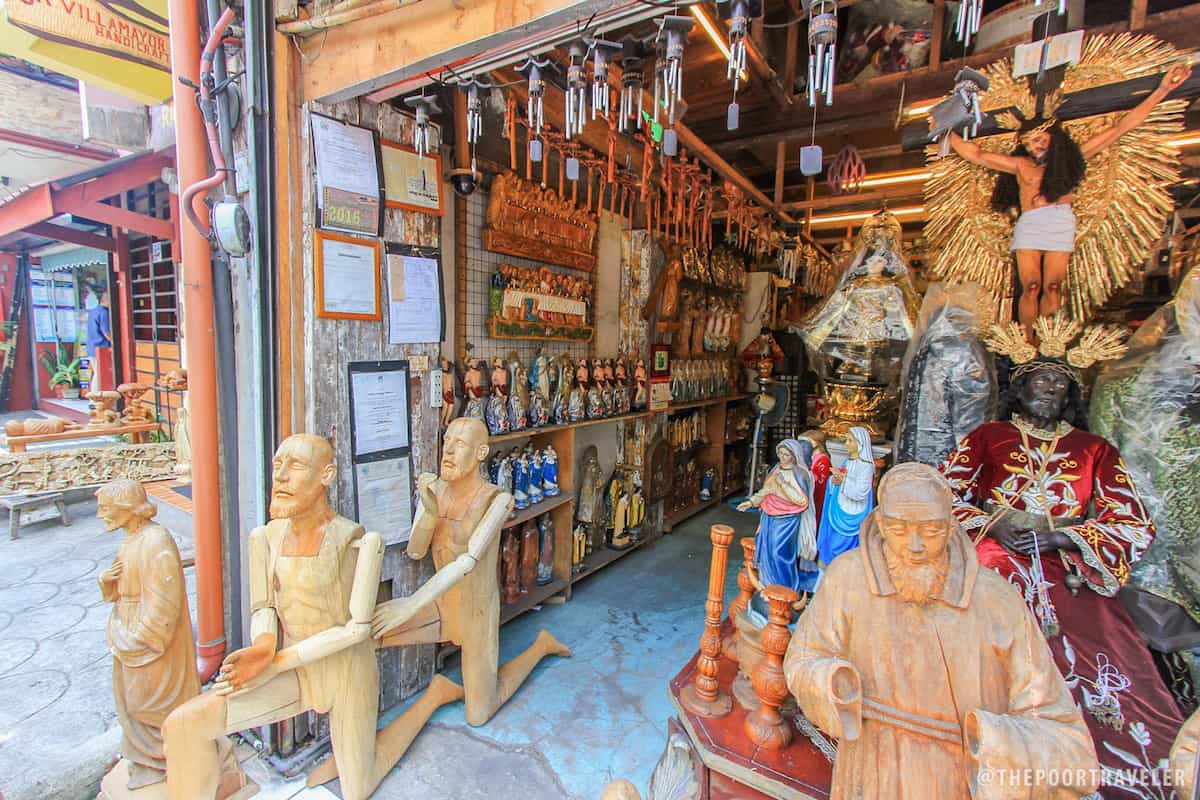 One of the most underrated destinations in the country, Laguna holds a number of surprises for those who will take a step into its overlooked territory. Learn the art of sculpture and witness how this craft has become the center of the lives of the people of Paete! Go on a bakya shopping spree in Liliw! Overcome your fears and descend into the Underground Cemetery in Nagcarlan. The province is also dotted with several historic churches, ancestral houses, and unique restaurants!
✅ WHERE TO STAY: LAGUNA HOTELS
---
LAGUNA WATERFALLS
Chase waterfalls! Cavinti Falls (Pagsanjan Falls) may be just another waterfall to many but it is the getting there that makes a visit an unforgettable experience. Board a small boat and be amazed with how the boatmen masterfully conquer the rapids and the rocky stream on the way to the waterfall! Buntot Palos Falls is another best-kept secret of Laguna that may be attractive to the thrill-seeking adventurer!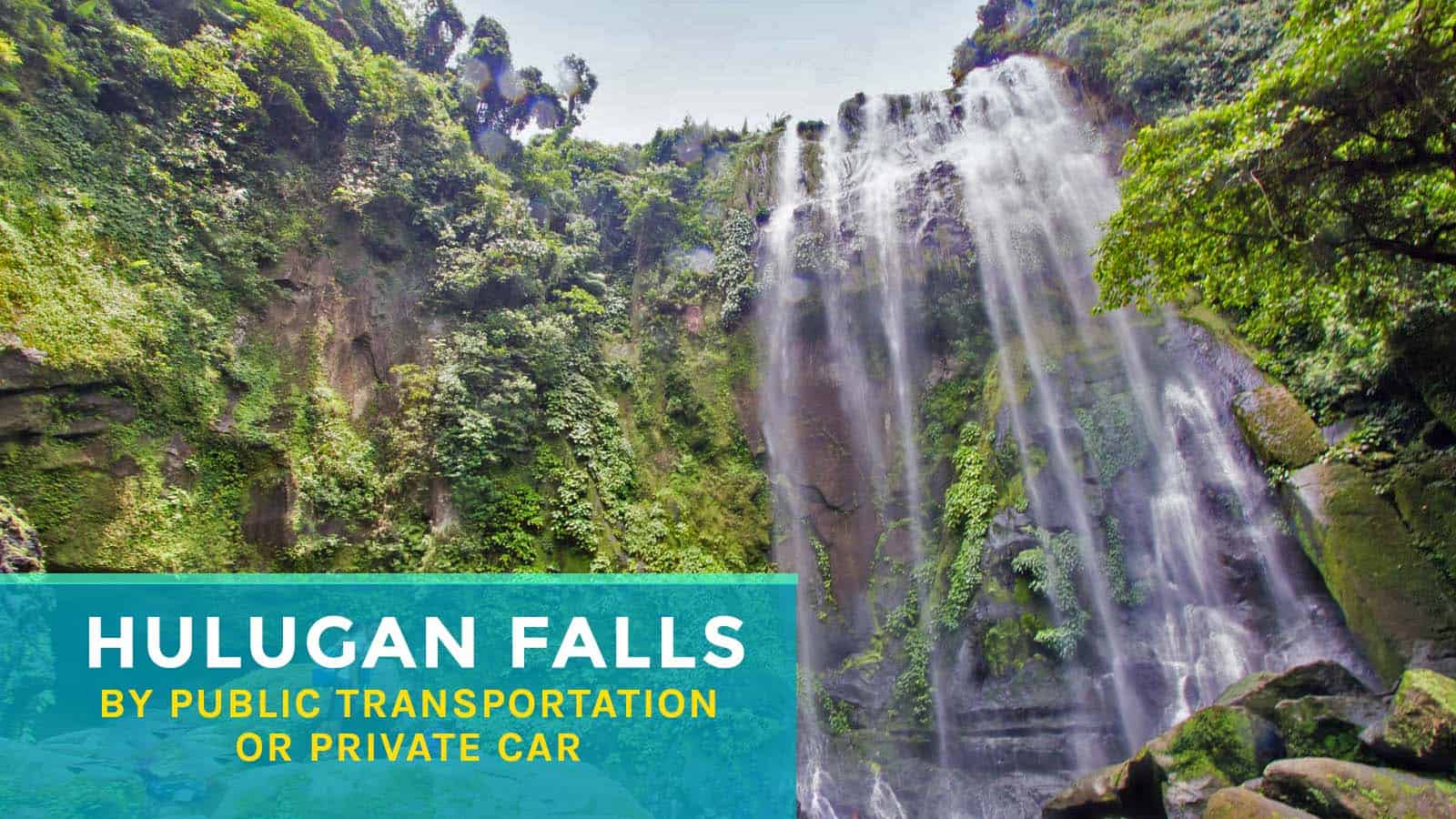 And then there's the spectacular Hulugan Falls in Luisiana that cascades near two other waterfalls.
Tired of chasing waterfalls? Choose one of the seven lakes of San Pablo!
✅ WHERE TO STAY: LAGUNA HOTELS
---
FREEDOM ISLANDS
This one is not near Metro Manila, it is in it! Freedom Island and Long Island, collectively called Freedom Islands, lie off the coast of Paranaque and Las Pinas. More formally known as Las Pinas-Paranaque Critical Habitat and Ecotourism Area, the Freedom Islands have a huge ecological role in the area. It is the last remaining mangrove forest and salt marsh frontier in Metro Manila.  These two islands also serve as a sanctuary for many marine lifeforms and a refuge for more than 80 species of birds, both local and migratory.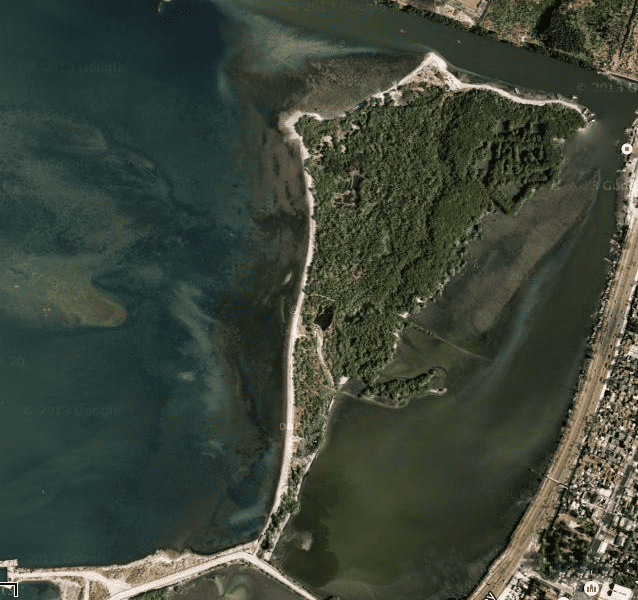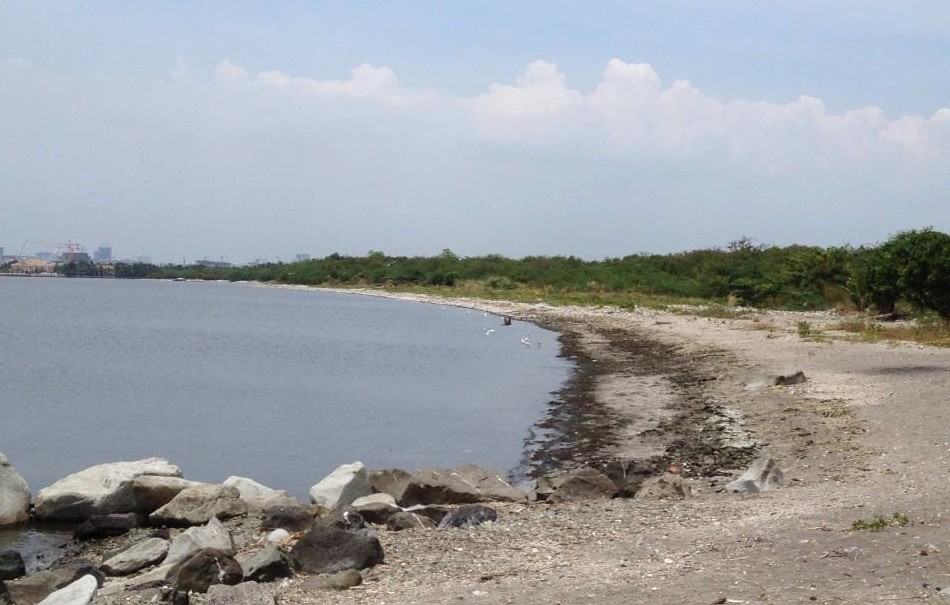 However, the Freedom Islands are under threat. The garbage the city produces — an awful lot of them! — has found its way to the islands. Environmental groups often organize clean up drives that you can join.
You cannot swim here but if birdwatching makes your day, you don't need to travel to Pampanga or Batangas for it. The closest site is within Metro Manila.
✅ WHERE TO STAY: MANILA HOTELS
---
CORREGIDOR ISLAND
Brush Up on History! Corregidor is just a ferry ride away from Manila. You'll be surprised that while many city dwellers have visited many islands in the far corners of the country, a good lot of them have never set foot on Corregidor. This tadpole-shaped island lies at the mouth of Manila Bay and was a strategic military base during World War II.
The remnants of the past remain standing and are just waiting for curious, open minds to come take a look. If ghost-haunting is right up your alley, they say it is also the place to be but maybe that's too extreme.
How to get there: From One Esplanade (beside SM Mall of Asia), take a ferry to Corregidor.
Day trip suggested budget: P2500/person
---
BATAAN
Retrace the Death March! Sounds like an emotional torture but this activity can be very enlightening and rewarding to history buffs! And since you're already in Bataan, don't miss the chance to visit Mt. Samat and some of the province's beaches.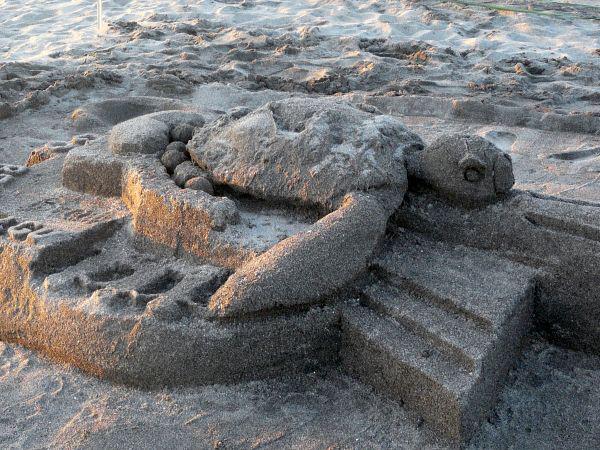 If you can also visit in November, take part in Pawikan Festival and witness the turtle hatchlings' return to the sea.
---
PUERTO GALERA
A bus and a ferry ride away, Puerto Galera has been the go-to summer destination among city-dwellers for beach activities such as swimming and beach bumming. (Ha, I know what you're thinking!) But there's more to this Mindoro paradise than what's on the surface! Puerto Galera is a great diving destination. Declared a Man and Biosphere Reserve of UNESCO in 1973, it is one of the destinations with the richest marine biodiversity in the world.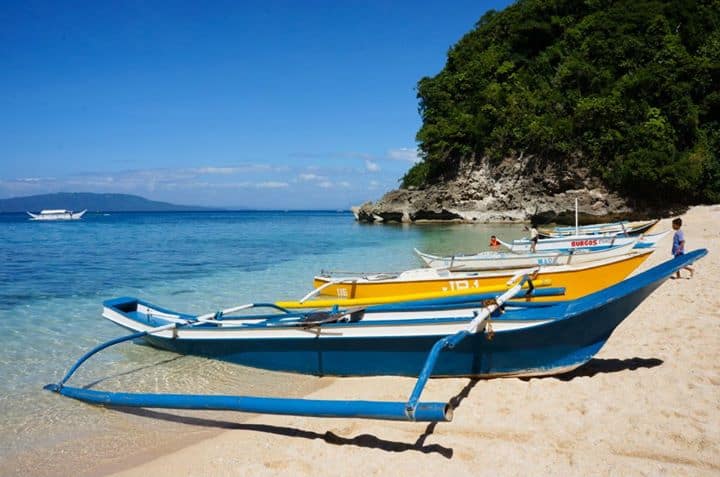 When doors open, we tend to overlook what's right in our own front lawn. Manila itself is blessed with many culturally and historically rich sites but if you want more, the surrounding provinces can definitely deliver.
✅ WHERE TO STAY: PUERTO GALERA HOTELS
---