2010•8•11
But first, a backgrounder. The Pahiyas Festival is celebrated every May 15 in Lucban, Quezon in honor of the municipality's patron saint, San  Isidro Labrador (St. Isidore the Farmer). To participate in the festival, residents decorate their houses with vegetables, fruits and kiping, leaf-shaped paper-like decors made from rice. (Kiping can be eaten raw, by the way.) The best decorated house will win the Pahiyas contest.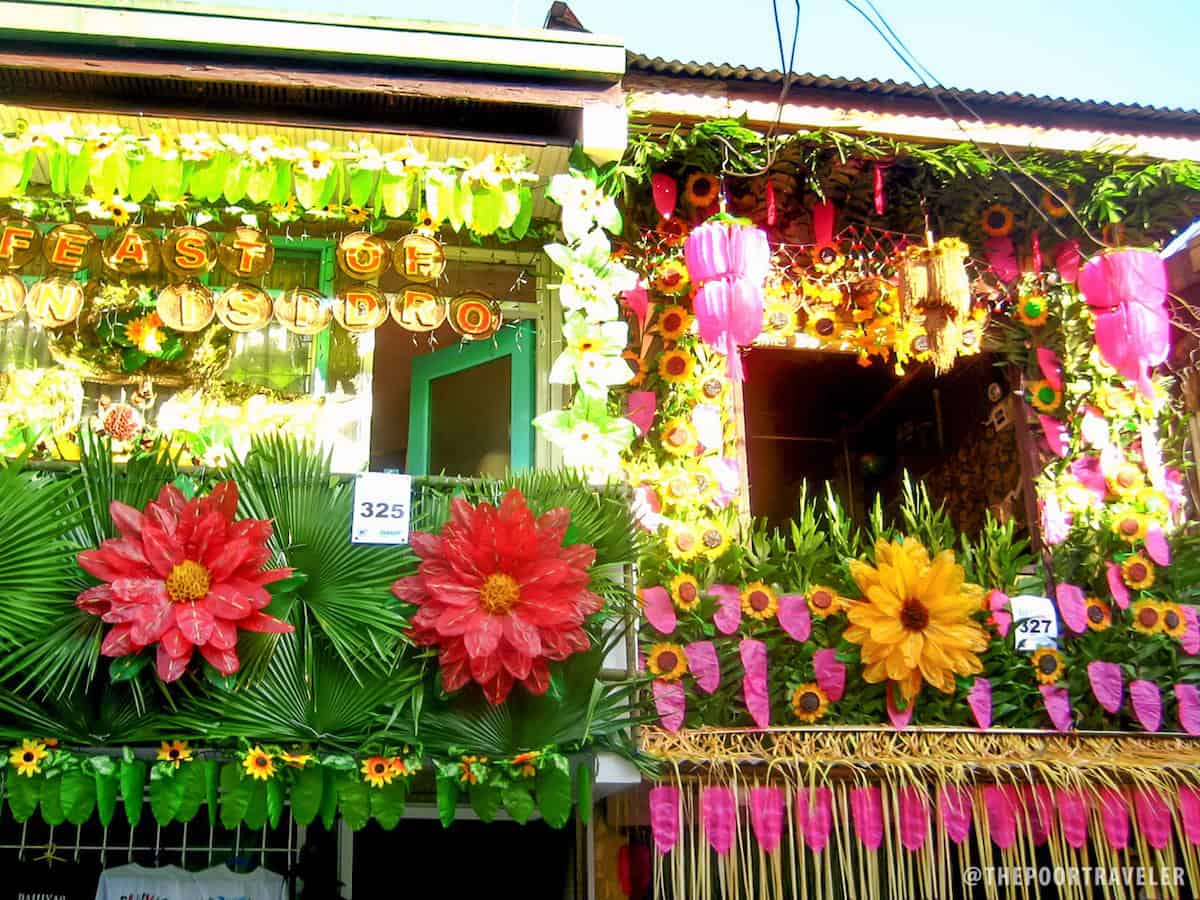 Big Group
It was The Poor Traveler's first time to join the country's most colorful and most vibrant festival. And I will tell you exactly how much this trip cost me.
The poor strategy for this trip was to go with a big group. As you all know, the more travelers, the cheaper the cost. There were 14 of us. (I know, big group, yeah. But I love them all so it was not a problem.) I initially wanted to commute but I kinda predicted how horrible traffic would be so I decided to go with friends. This way, even if I got stuck in a hopeless traffic situation, I would have friends to lean on. Naks.
The group decided to just rent a van. The rate was P7000 per 24 hours including gas, driver fee and toll fees. Number is crucial here. More people means more people dividing the cost. just make sure the van can accommodate all of you.
Since there were 14 of us, we only paid P500 each.
The Pahiyas Experience
We left at around 3am and arrived in Lucban, Quezon at 6am. It was a wise choice to leave early morning to avoid traffic. We had breakfast at Mustiola's in the heart of the town. The Poor Traveler ordered Lucban longganisa meal and embotido meal, each at P70. It wasn't the best embotido and longganisa in the world but for P70, it was decent, good enough for a hungry traveler.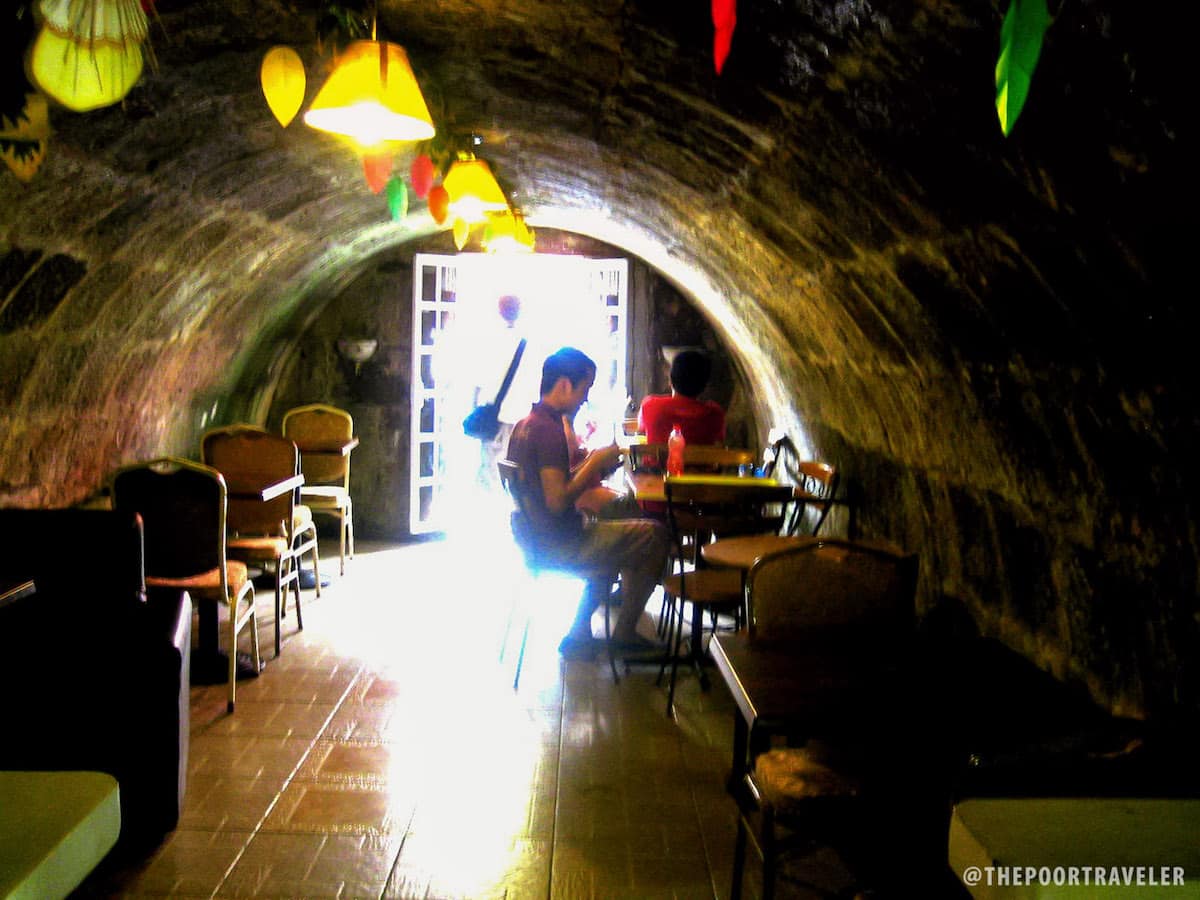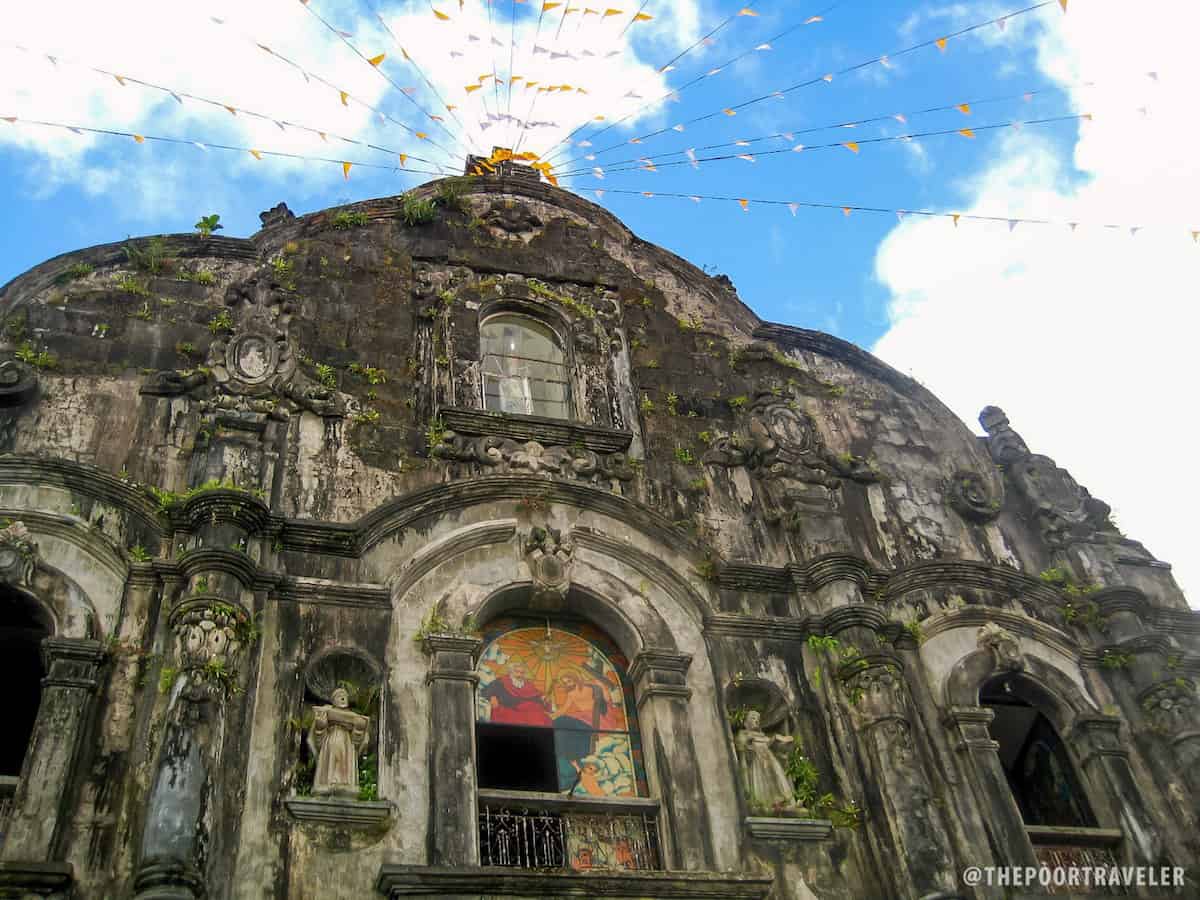 We proceeded to the church, prayed a little, and roamed around the town, taking pictures. It was an awesome experience. The festival was lovely. Although the sun was a bitch, the bright side is that sunny is better than rainy so we endured it.
We got hungry but didn't wanna spend more on food so we took advantage of the "free taste" booths all over the place. Seriously, I got free snacks and free booze! (The Bar had a booth and who was I to refuse a persistent promo girl? LOL)
Kamay ni Hesus
I'm not religious, but my friends are, so they kinda forced me to visit Kamay ni Hesus, a spiritual site in Lucban, Quezon.The place is a few kilometers from the town proper and isn't really part of the festival, but since we were already in Lucban, it would be a shame to ignore this place. After all, it's only a trike ride away.
Tricycle ride, yes. Since we had a hard time finding a parking space when we arrived in Lucban, the group decided to just take a trike to Kamay ni Hesus so wouldn't give up our parking space.
By the way, Kamay ni Hesus Healing Church is a peaceful place, perfect for those Catholic pilgrims who want a moment of tranquility. Warning, though: if you wanna see the entire place, prepare for an uphill battle. LOL. It was dead tiring climbing the steep hill.
Lunch at Cafe San Luis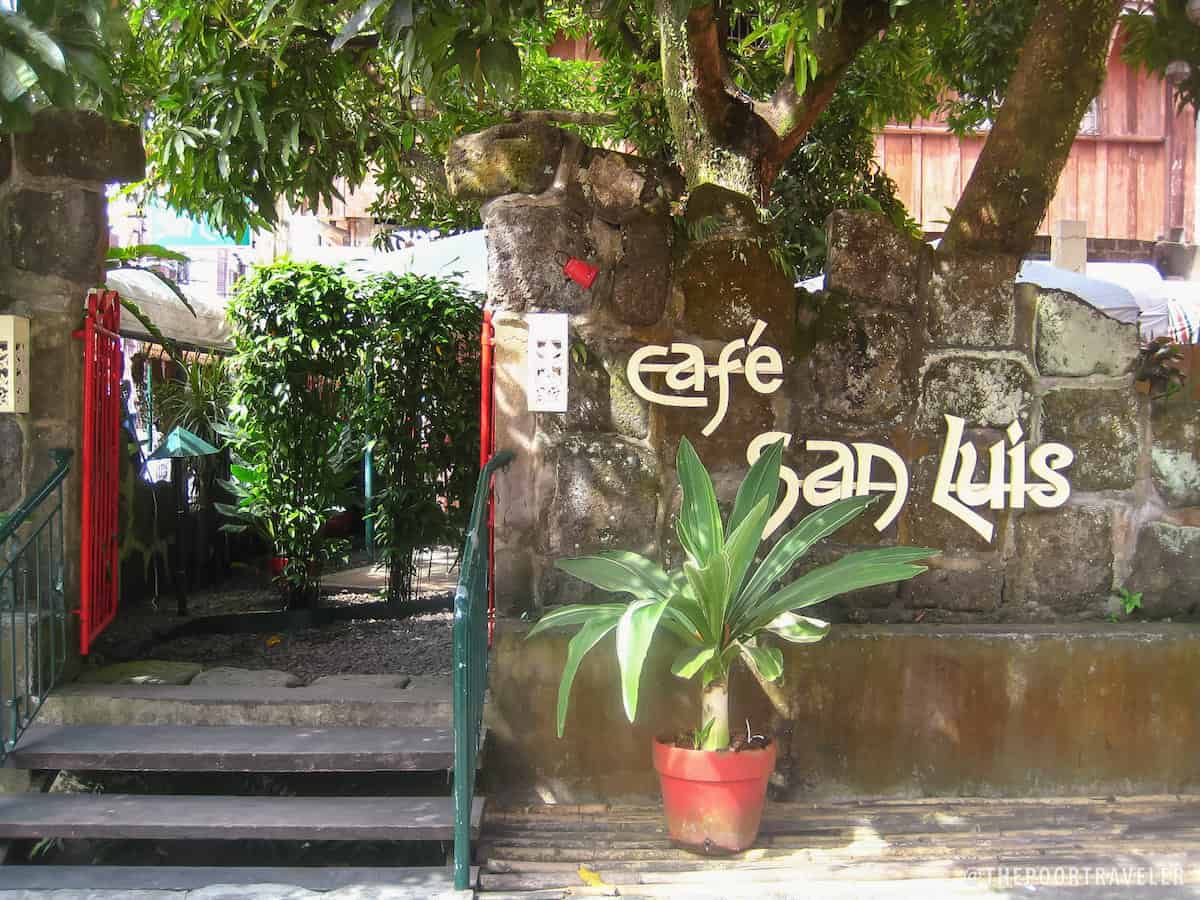 Finding a place to have lunch during lunch hour was such a pain in the ass. That's why I suggest that if you're at the festival, take an early or late lunch. There were so many tourists yet only a few restaurants and all of them are packed.
After more than 30 minutes of waiting, we finally got a table at Cafe San Luis. I ordered "Inalamangan." It was like binagoongan but they added turmeric. Generous serving for P100.
Plus coke.
Finding Souvenirs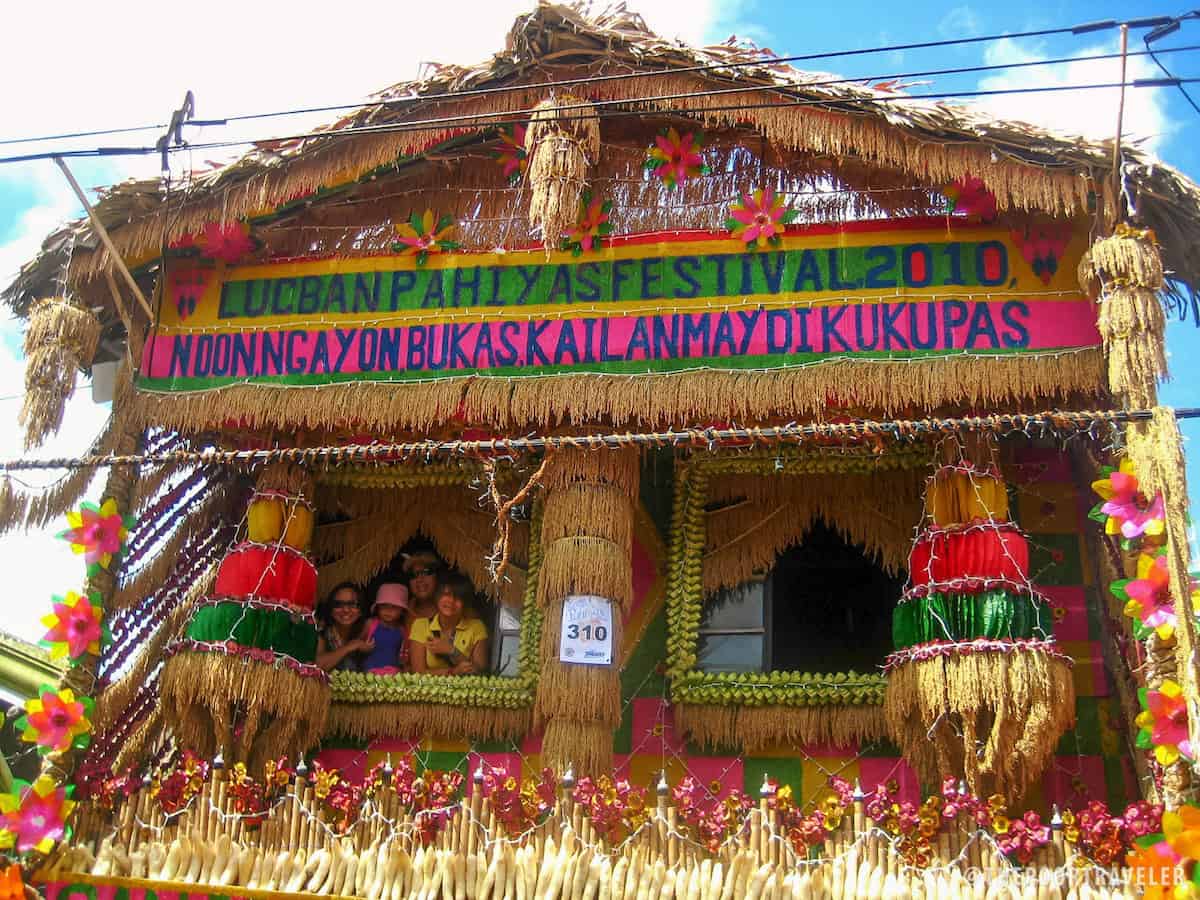 After lunch, we continued our walking tour. We stop every now and then to buy drinks, take pictures and buy souvenirs. Finding souvenirs wasn't so hard. Souvenir stores were all over the area. T-shirts range from 150-200; keychains at 20-50.
I bought a shirt for the one I lobe and four voodoo dolls for those I hate. LOL.
GETTING OUT OF LUCBAN
The most difficult part of the trip was leaving the area. Traffic was terrible. Really terrible. That's why if you have an iPod, PSP, or whatever, take it with you. I swear, it was really terrible.
EXPENSES
Here's the breakdown of the expenses for the Pahiyas trip:

Transportation – 500
Breakfast – 70
Lunch – 112
Souvenirs (1 shirt, 4 dolls) – 380
Drinks – 30
Trike ride – 16
Dinner – 100
TOTAL: P1216.
Oops, that's P200 above the target. If you're really strict with your P1000-limit, just cut down on the souvenirs. For example, if I didn't buy voodoo dolls, I wouldn't even reach P1000. :)
I hope this can guide you for your own Pahiyas trip next year!