Over the past several years, Metro Manila has been battered by bad rap: unpleasant airport and horrible traffic, just to name a few pet peeves. But for more than ten years now, Manila has been my home. Even when I have that rare opportunity of living a location-independent lifestyle, giving me a chance to stay almost anywhere I want, I still choose Manila. Something about this city is sorely misunderstood. There's a lot to see and do here, but that's for another blog post.
The reality is, if you're traveling to the Philippines, it's hard to escape Manila. It is the gateway to the country's most beautiful islands. Most flights come from and return to the capital, and connections can sometimes mean you will need to spend a night here.
Thing is, Metro Manila is huge! Outside the Philippines, what many loosely refer to as simply Manila is actually the National Capital Region, a cluster of 16 cities and one municipality. This makes it even harder to choose where to stay.
The first thing you should do is decide which area you want to stay in the metro. For me, there are four ideal options:
Manila, the capital city and seat of government. It's where historic sites, like Intramuros, can be found.
Makati, where the central business district is located.
Mall of Asia and Bay Area, along Manila Bay and near the airport.
Bonifacio Global City, another business district in Taguig.
Most affordable non-BnB accommodations, however, are in Makati and Manila. Although there are a few exceptions, the Mall of Asia area and Bonifacio Global City are generally pricey.
Below are the top 5 hotels in Makati and in Manila, according to TripAdvisor users (as of January 2017).
Note: These are budget hotels. I will be writing a separate post for hostels and BnBs.
WHAT'S COVERED IN THIS GUIDE?
Makati
Makati is always my top recommendation to those traveling to Manila for the first time. It's close to the airport and is not too far from Manila's historical core. Its streets are lined with awesome dining selections, from fancy restaurants to weekend markets. Its mall strips make it a great shopping destination, too. And best of all, lots of lodging options, from hostels to luxury hotels. If hostels are not for you and upscale suites are beyond what you can afford, then maybe a budget hotel is what you need. Here are the top 5, according to TripAdvisor.
1. Hotel Durban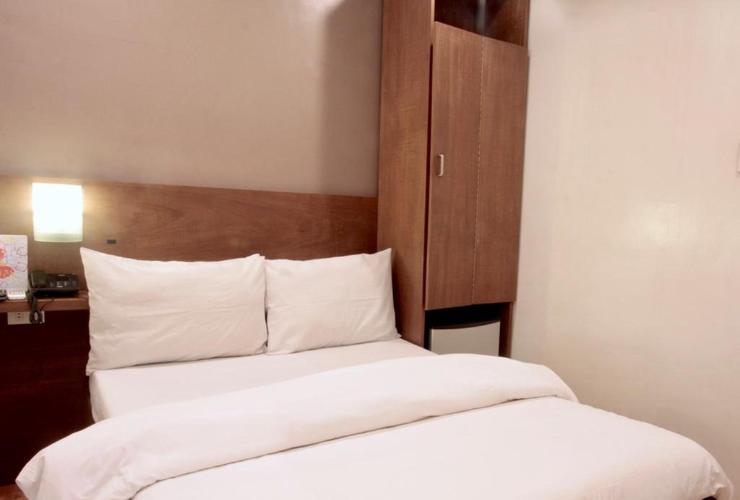 Formerly Durban Street Inn
Location: 4875 Durban Street, Makati
Economy Double Rooms from P1606 ($32)
---
2. Artina Suites Hotel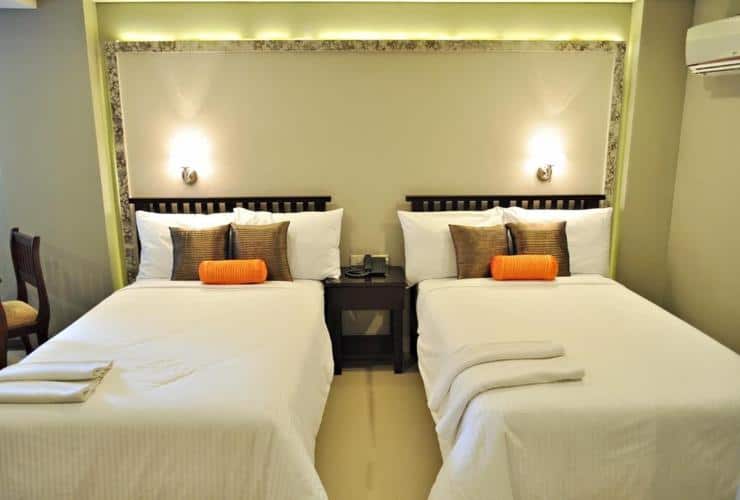 Location: 2863 E. Zobel Street, Poblacion, Makati
Double/Twin Rooms from: P1967 ($39)
---
3. Red Planet Makati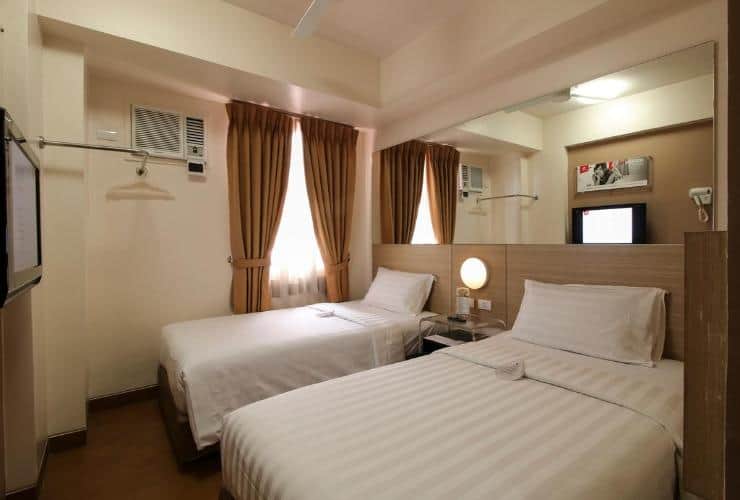 Location: Kalayaan Ave | E. Mercado Cor. F. Calderon Street, Makati
Double/Twin rooms from: P1795 ($35)
---
4. Red Planet Amorsolo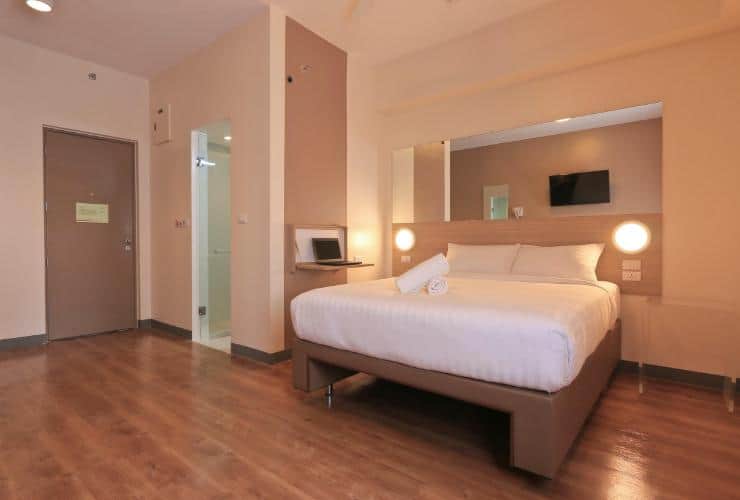 Location: 99 Urban Avenue, Brgy. Pio Del Pilar, Makati
Double/twin rooms from: P1958 ($39)
---
5. Palm Rock Residences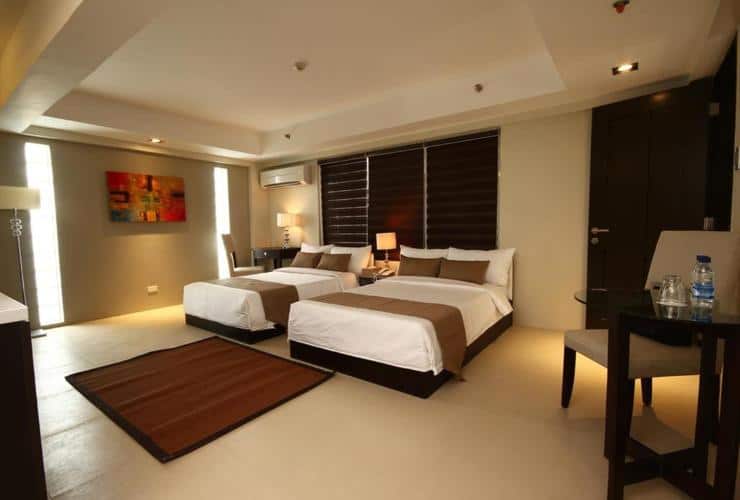 Location: 6060 Palma corner Osias Sts | Poblacion, Makati
Double/twin rooms from: P1667 ($33)
---
---
Manila
Manila is the capital city. It is home to Intramuros, its historic core and oldest district, and Binondo, the world's oldest Chinatown (established in 1594) and a favorite food destination. Most cheap accommodations are concentrated in Malate and Ermita areas.
1. Rothman Hotel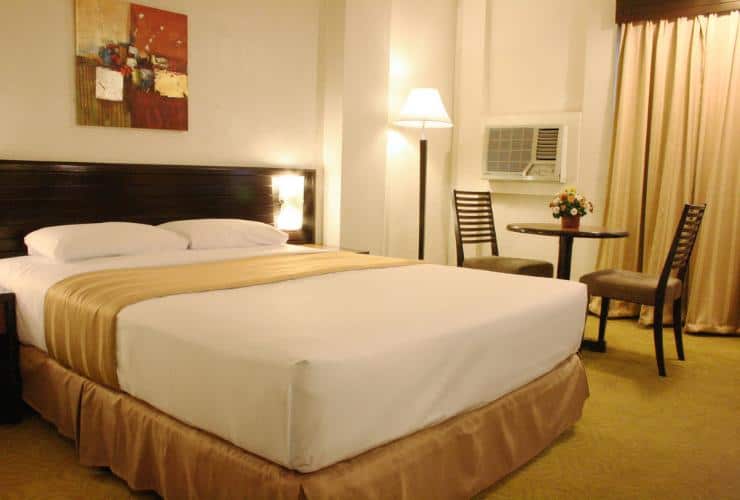 Location: 1633 M. Adriatico Str., Malate, Manila
Double/Twin rooms from: P1742 ($35)
---
2. Red Planet Mabini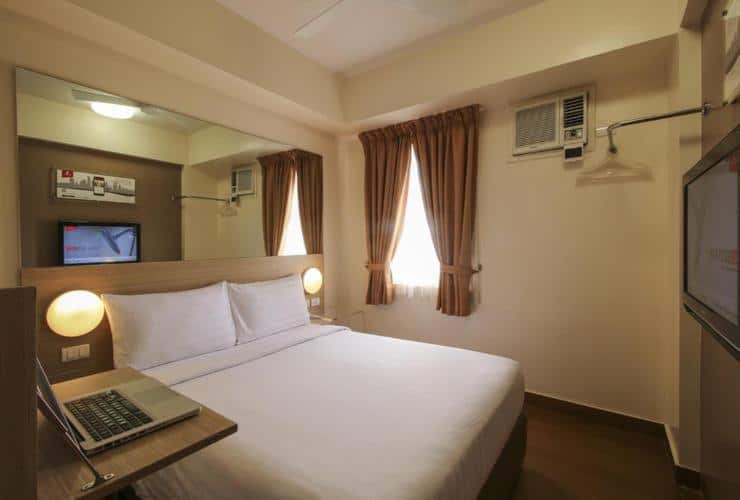 Location: 1740 A Mabini Street | Malate, Manila
Double/Twin rooms from: P1792 ($36)
---
3. Regency Grand Suites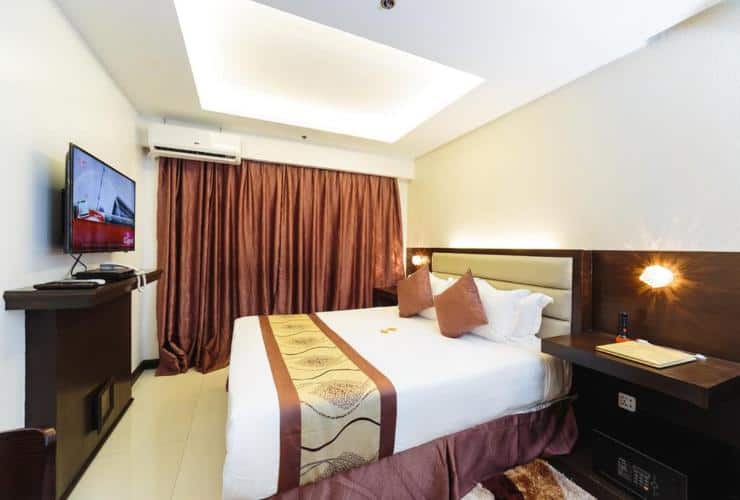 Location: 1622 Birch Tower Condominium Jorge Bocobo Street, Manila
Double/twin rooms from: P1790 ($36)
---
4. Oasis Paco Park Hotel
Location: 1032-34 Belen Street, Paco, Ermita, Manila
Twin/double rooms from: P1770 ($35)
---
5. Casa Bocobo Hotel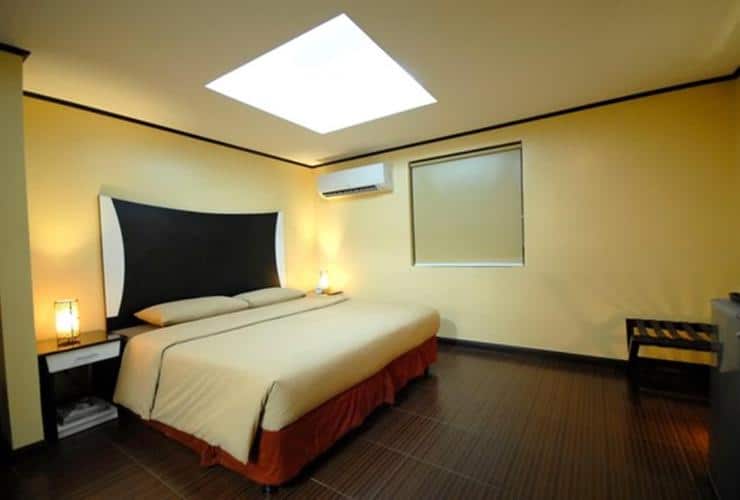 Location: Jorge Bocobo St. corner Kalaw Ave. | Ermita, Manila
Twin/double rooms from: P1769 ($35)
---
2️⃣0️⃣1️⃣9️⃣ • 3️⃣ • 2️⃣5️⃣ – last update
2️⃣0️⃣1️⃣7️⃣ • 1️⃣ • 3️⃣1️⃣ – first up
More Tips on YouTube ⬇️⬇️⬇️