SEAT SALE ALERT! AirAsia will be having another RED HOT SALE from November 12, 2018! But as usual, members of their loyalty program called BIG get early priority access to the sale one day before it becomes available to the rest of the public!
Here are the details:
Priority Booking Period for BIG Members: November 11-18, 2018
Booking Period: November 12-18, 2018
Travel Period: May 6, 2019 to February 4, 2020
Travel Period (Clark-Taipei): May 4-October 25, 2019
Again, the sale will start on NOVEMBER 11!
If you're not a BIG member, you can still score cheap fares. But you can also spend hours rummaging their system for a promo fare and still end up empty-handed. You can increase your chances significantly if you become a BIG member.
AirAsia's official loyalty program is called BIG, and being a member is synonymous with having an AirAsia account online. Why should you register as a member? Well, it comes with many perks:
Having an AirAsia account before the sale means you won't need to type your personal and credit card details when booking a flight. Time is very important during a seat sale. Having an account will save you time and effort.
You also earn BIG points every time you fly with AirAsia, which can accumulate and be converted into a reward like free flights and free hotel stays.

But that's not the biggest reason why you should get an account. Sometimes, AirAsia launch sales and promos that are exclusive to members. Also, they give members 24-hour early priority access to sales!
---
How to Become a BIG Member
So how do you sign up for a BIG account? Super easy. It only takes a minute. Here:
Log on to their official BIG registration page.
Fill out the form. You will only need to provide your personal details and contact details.
Click the "Sign Up Now" button at the button right corner of the screen.
Registration is FREE. You don't need a credit card to register. You can book flights without a credit card and just pay for your flight via their various payment channels.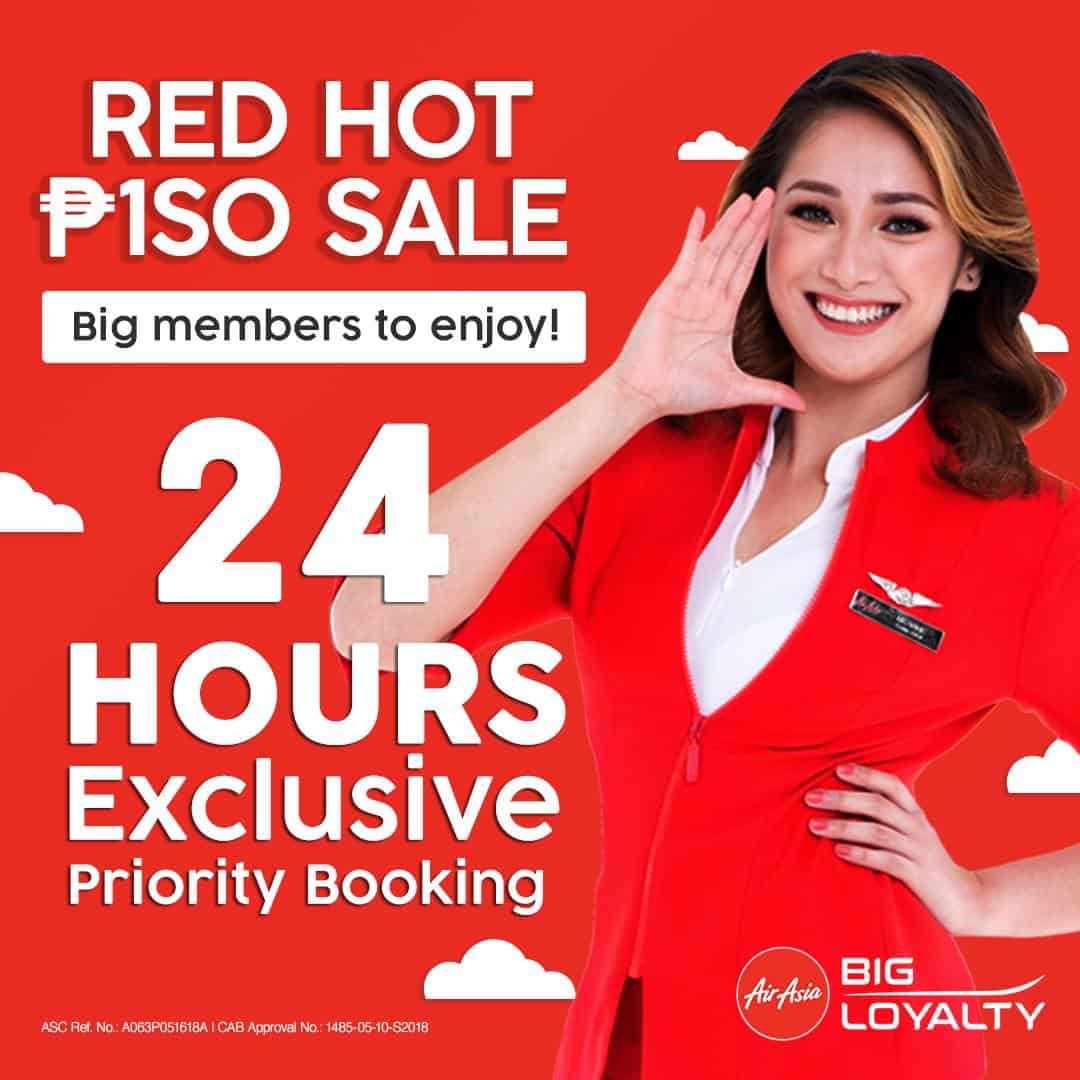 ---
About AirAsia Promos
Any conversation about low-cost carriers in Asia isn't complete without a mention of AirAsia.
Staying true to their "Now everyone can fly" slogan, this Malaysian airline has long dominated the Southeast Asian region when it comes to competitive pricing. Not only are their year-round fares relatively cheap, they also hold massive promotions multiple times within a year. And we're not talking about teeny, tiny discounts here. When AirAsia slashes the cost of their flights, they mean business. ZERO base fare flights are not uncommon, attracting thousands and thousands of bargain-hunters.
In a separate post, we discussed how to book these promo flights successfully. Read: AIRASIA PROMO FLIGHTS.
For more promo fare booking tips, read these posts.
---
---