It's a masterpiece created by the elements. In 400 AD, Mt. Iraya erupted and scattered andesite rocks around the northern half of Batan, which is now Basco, from the fiery guts of the earth. The Pacific's mighty winds pushed the waves to lap the rough rocks, polishing it in the process. The result: a boulder beach that we now call Valugan.
Valugan means "east" in the Ivatan language. Boulders fill the jagged eastern edge of Batan Island like marbles recklessly dumped in a corner. The elements here are at war. The wind is whistling, the sea slapping the shore, and sharp cliffs breaking the tides. Yet, there is something so trance-inducing about the whole action. Like the ironically named ocean it faces, Valugan Beach is absolutely pacifying.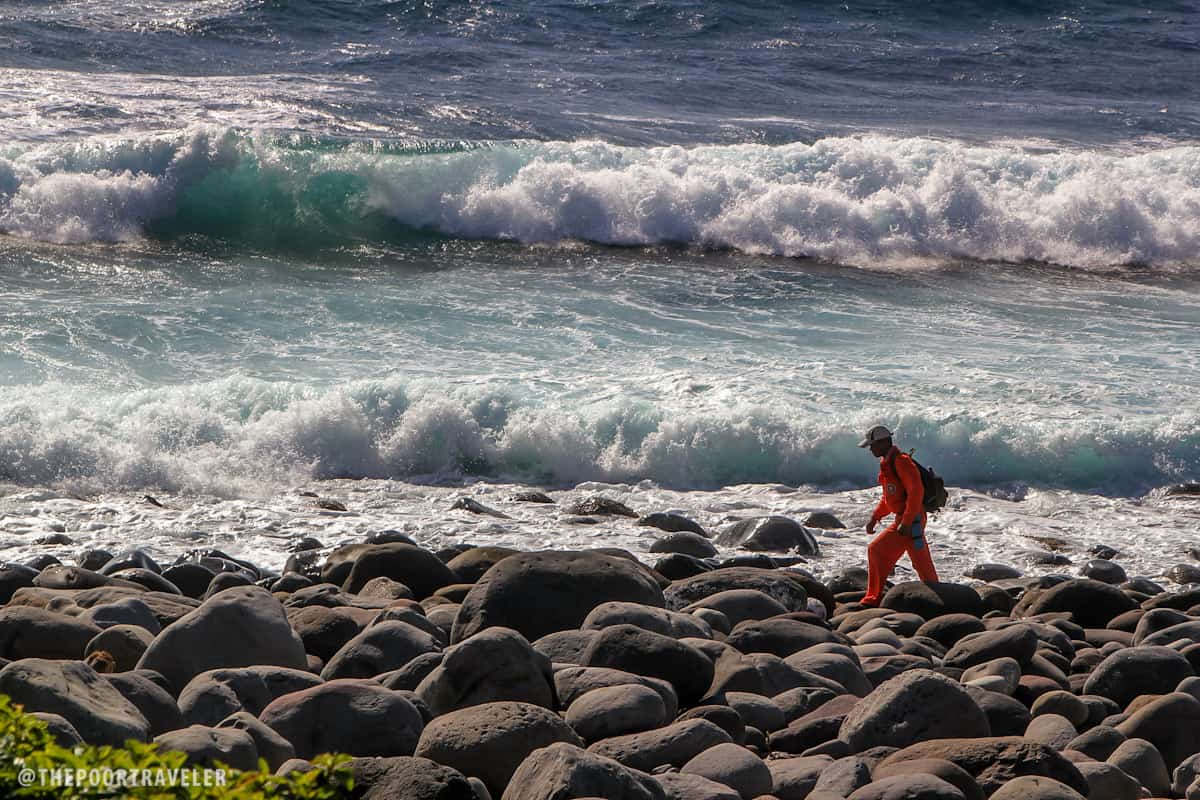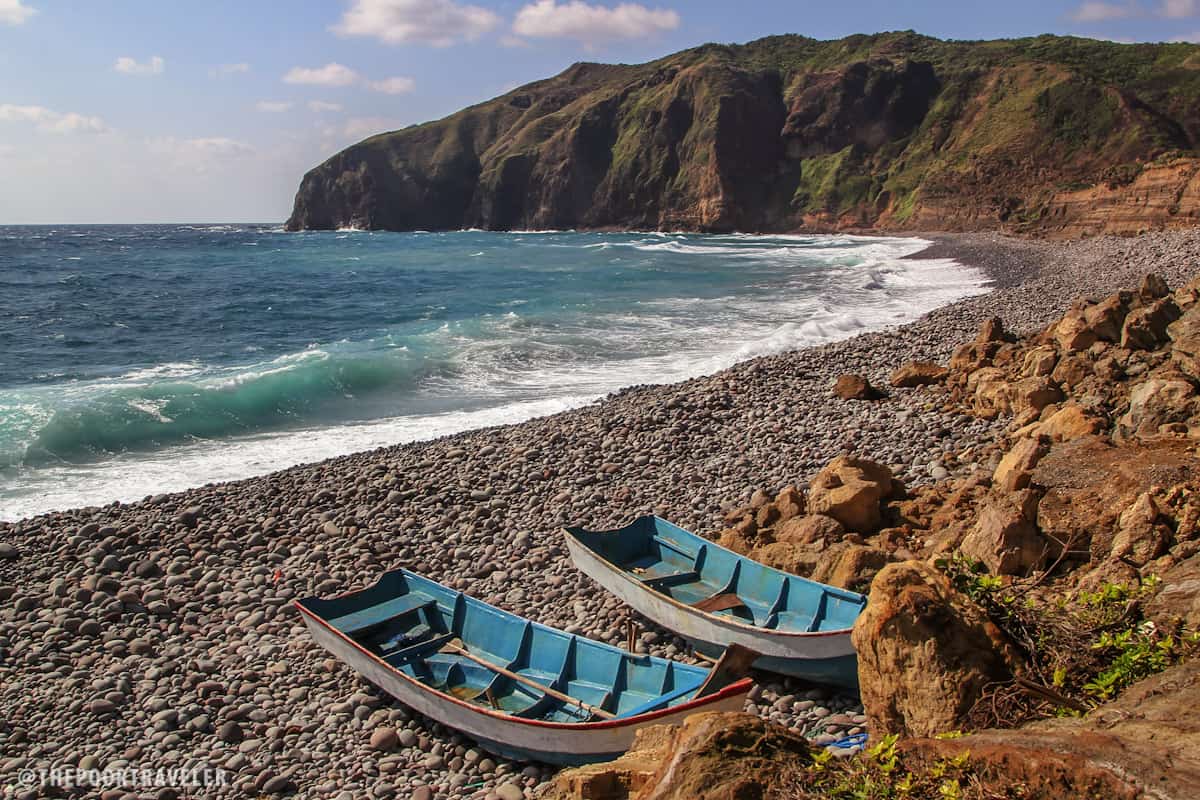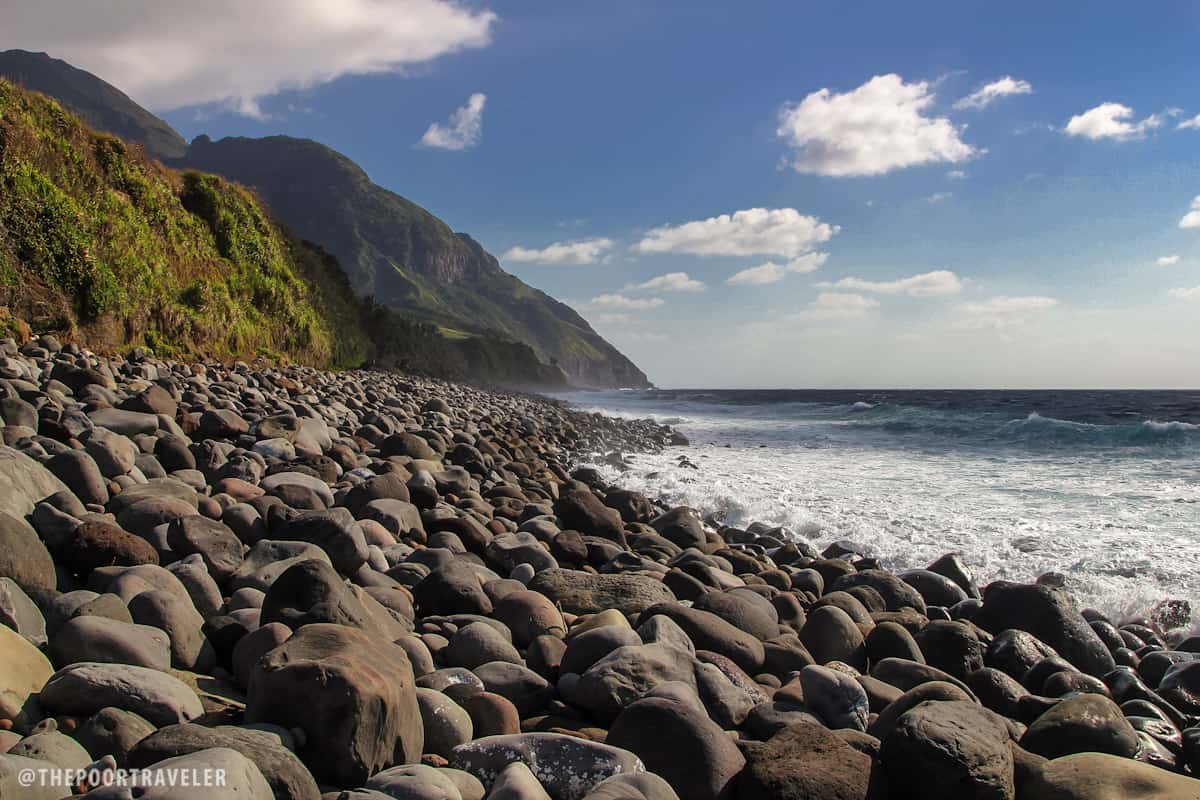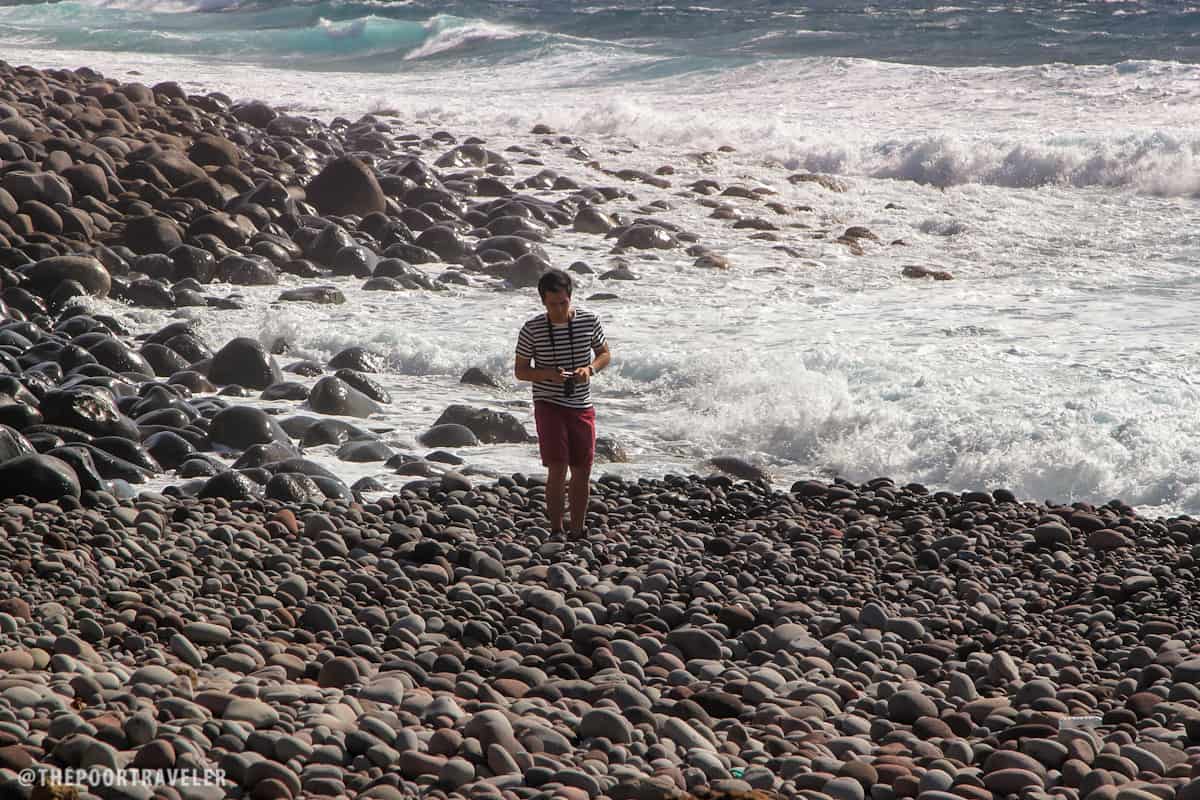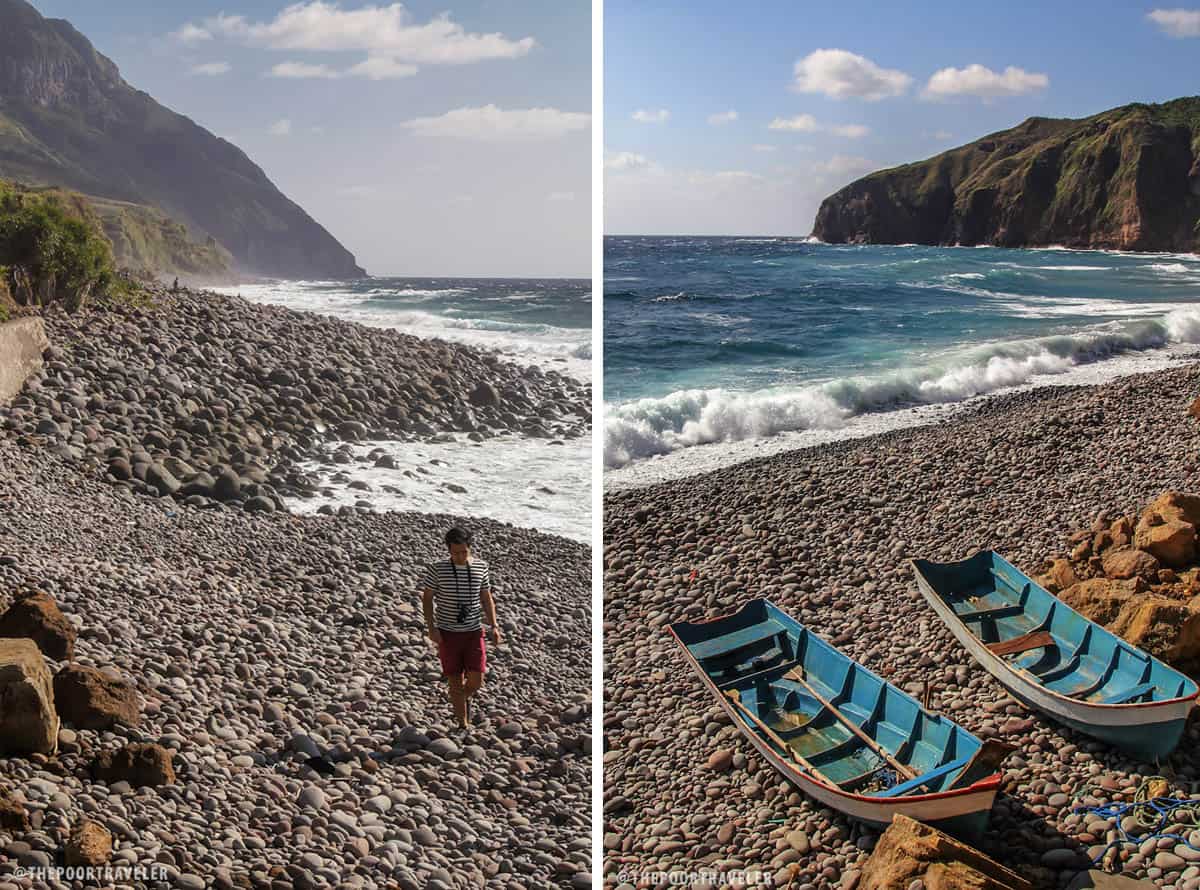 Valugan Beach was the first stop on my first day in Batanes, an unforgettable welcome. I stood on one of the boulders and watched the fierce waves sweep the sea. Every now and then, a splash of water shot toward me, and I would immediately hide the camera under my shirt. The sun was just as harsh at that time as the tour started a little later than usual.
Going around the beach is difficult and a bit risky, but bordering the strip of boulders are much more sole-friendly carpets of grass. A trail southward leads to a bend with small pebbles, not boulders. The waves are also less violent in this part, albeit still not recommended for swimming.
How to get to Valugan Beach: From Basco airport or your inn in the town proper, Valugan Beach can be reached by bike or tricycle. You may hire a tricycle to take you around North Batan, which includes Valugan Beach. Our guide and tricycle driver contact is Dale Veracruz, +63 929 341 0941. Rate: P1000, good for 2pax.